READ IN: Español
J. Demsky is a balanced mix of future and nostalgia, radical creativity and exact sciences. The multidisciplinary artist began his creative journey in the early 90s and since then has been expanding his art to over 50 countries and collaborating with the hottest brands of the moment. The creator remains obsessed with twisting the morphology of his name into multiple unconventional forms. He recently designed a brewery in the metaverse for Heineken®, what will be his next step?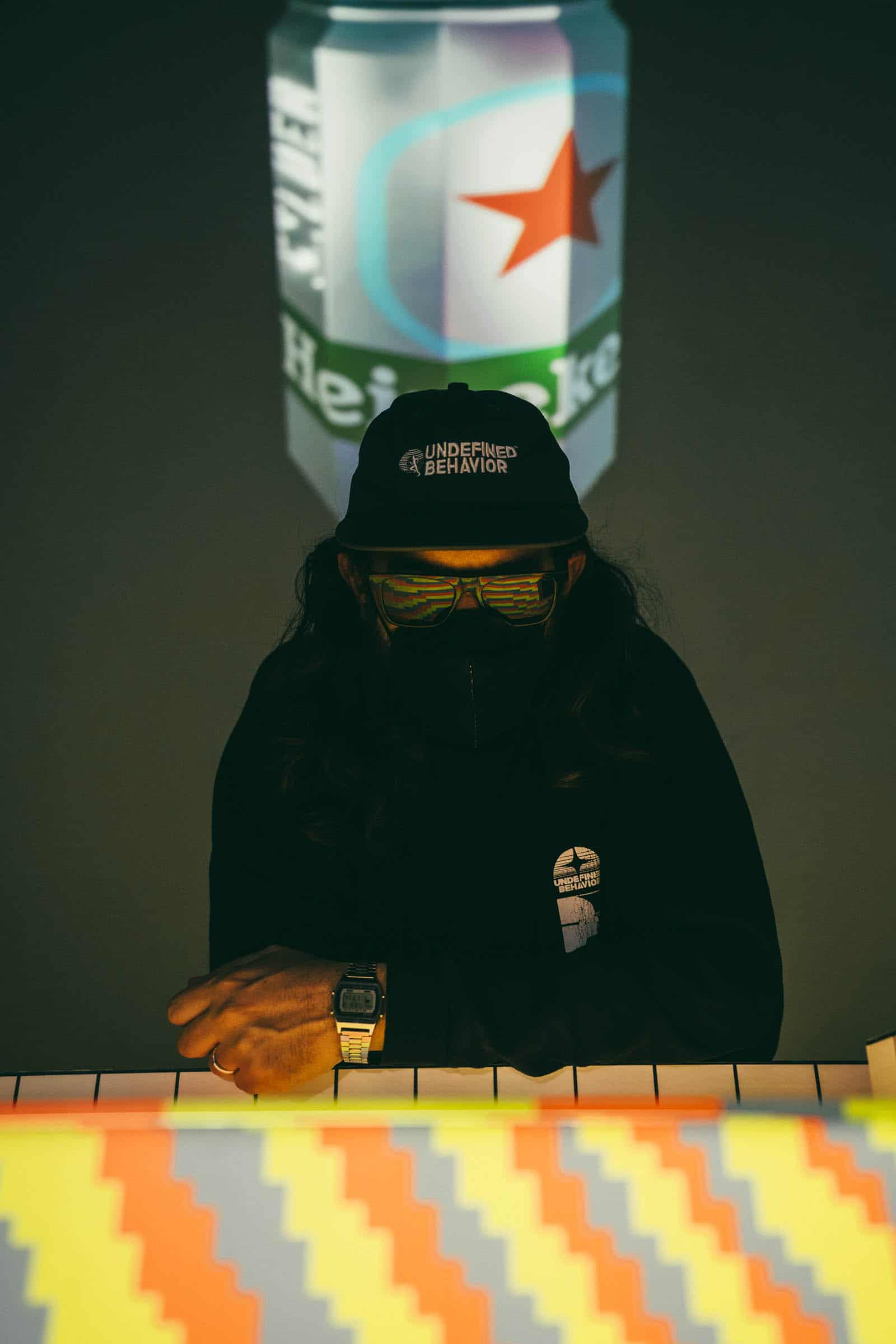 Born in Elche, J. Demsky is self-taught and began his creative career immersed in the graffiti boom of the early 90s. His nostalgic look at Arcade games, Japanese Mecha movies or science fiction on VHS are very present in his creative universe. The urban artist is eager to expand his artistic production – he has a work at the bottom of the Mediterranean Sea – and to develop new concepts. So much so that he never stops working on the search for different approaches to bring unusual art forms.
The multidisciplinary artist has a long career in the world of collaborations, in fact he has worked with NBA player Kobe Bryant for Nike; he has painted the largest graffiti mural in China; he has designed with fashion brands such as Comme Des Garçons or Junya Watanabe; he has done the interior design for Bershka's flagship store and much more. Recently, for the launch of the first Heineken® beer in the metaverse, he designed a beer garden on the Decentraland platform.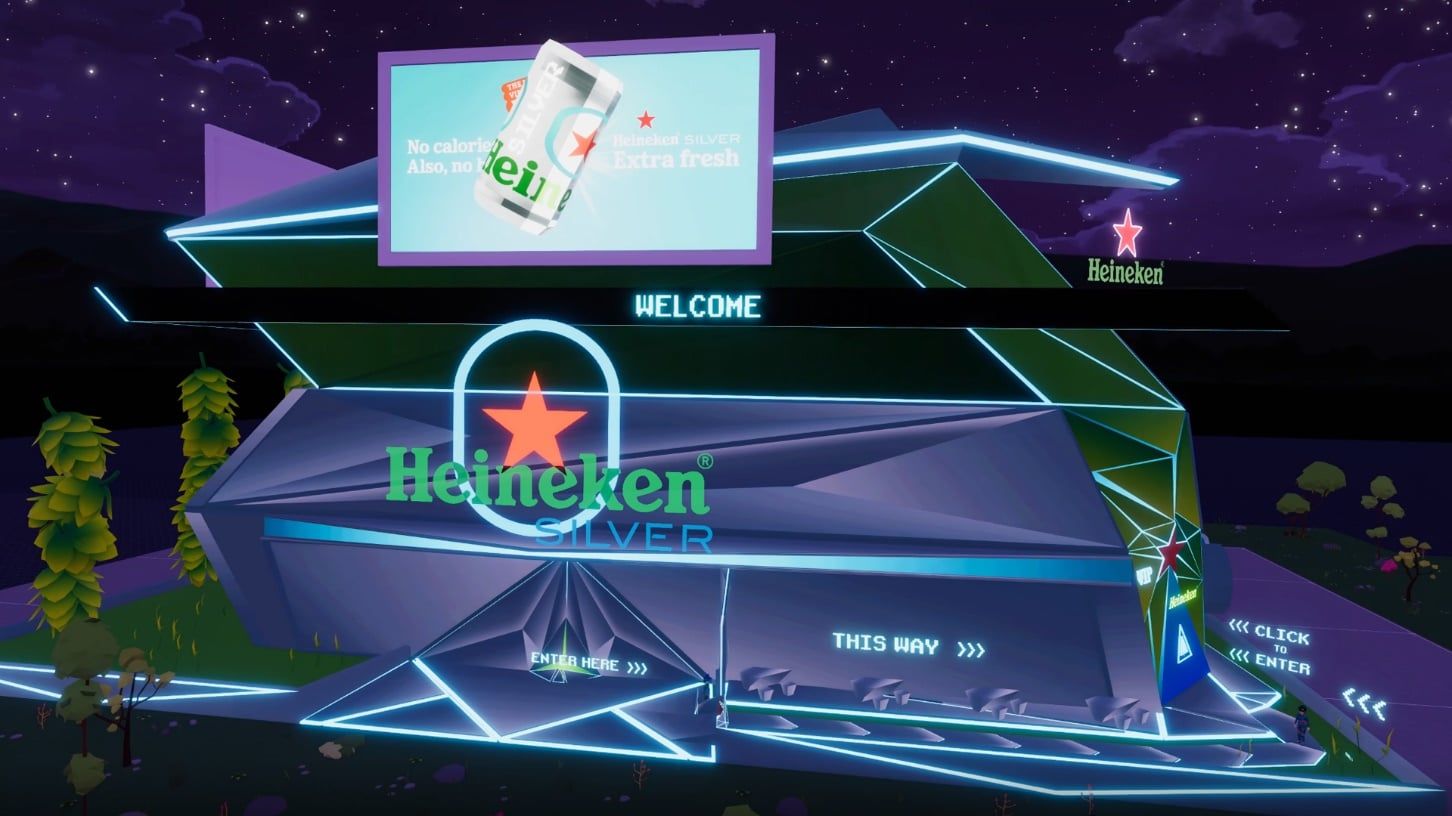 Highxtar (H) – For people who don't know you yet, how would you define your project?
Demsky (D) – I think it's always better the eye contact part to start getting to know something. I couldn't define it in the way you could understand it without first seeing my work and seeing if you connect with it or not. If it offers you some stimulus or new sensation.
Obviously it is not for everyone, nor do I pretend that it is.
Nor do I like to label, classify the kind of art I make or give it a name. It would be like making a path always out of the same material.
(H) – At what point does your relationship with art begin?
(D) – Probably at the moment when I start to understand it in a more sincere way.
Not so long ago, to be honest. Although it's clear that since I was a child I've been interested in drawing, painting… And since I discovered Graffiti it was like starting a creative process that was super present and that made me link it in other ways until now. I think that the term Art is something kind of sacred, although everyone can do it and everything that is done has to be respectable for everyone who consumes it, but it doesn't have to transmit the same thing to everyone and it doesn't have to offer the same stimuli.
For me it is important that at some point it becomes something very natural, without any pretension or condition beyond enjoying the process and that it serves to heal your spirit.
(H) – What is art for you?
(D) – For me it's a feeling that I still understand to this day, which I don't think can be expressed in words. If you are looking for my definition of art, I couldn't give it to you.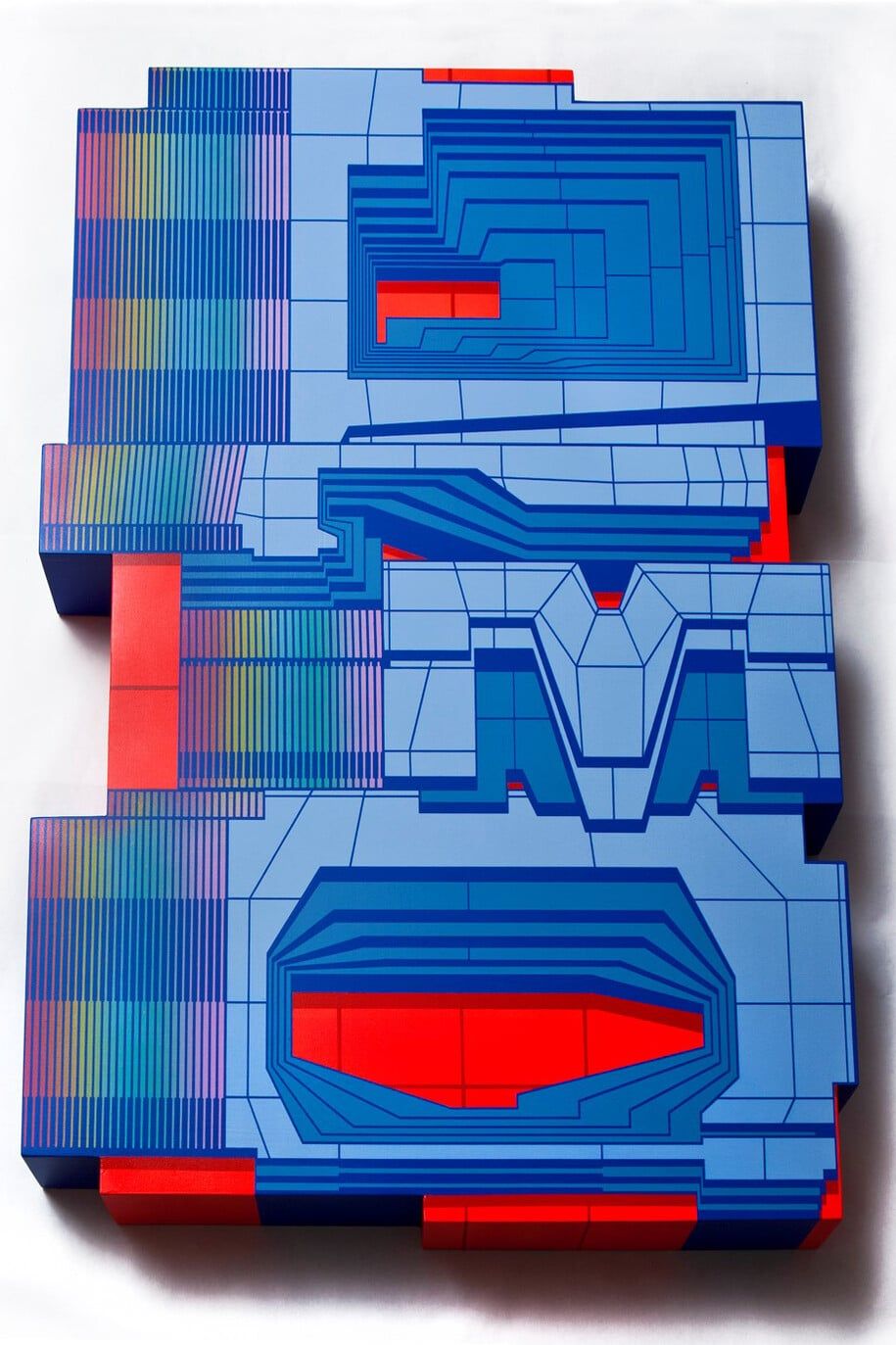 (H) – What are your sources of inspiration?
(D) – Everything that surrounds us, but especially parts of the past that go back to the change from the 80s to the 90s. I think these are the strongest sensations I have experienced at that age when I absorbed everything in a more natural way.
To this day I remember (probably with nostalgia) what I used to do with all the time in the world. Spending most of my time on the streets and in arcades trying to hack whatever came up, looking at VHS covers in video clubs, without having a video to watch them. Watching skateboards, trying to get money to buy one. Until Graffiti came along around '92 and I was immersed to the core in it until now.
I still consume all that material to this day, it influences me a lot in my creative process, references that are obsolete, but remain in my memory.
(H) – You have works of yours all over the world, where is the most remote place where we can find an original Demsky?
(D) – I recently came up with a project called ODISEA, where I used the seabed as an exhibition space. I was looking for a place as inaccessible as possible where my new pieces would work, and I produced a set of pieces to put on the seabed.
Unfortunately you couldn't find them right now, as I couldn't leave them permanently, but I'm working on it.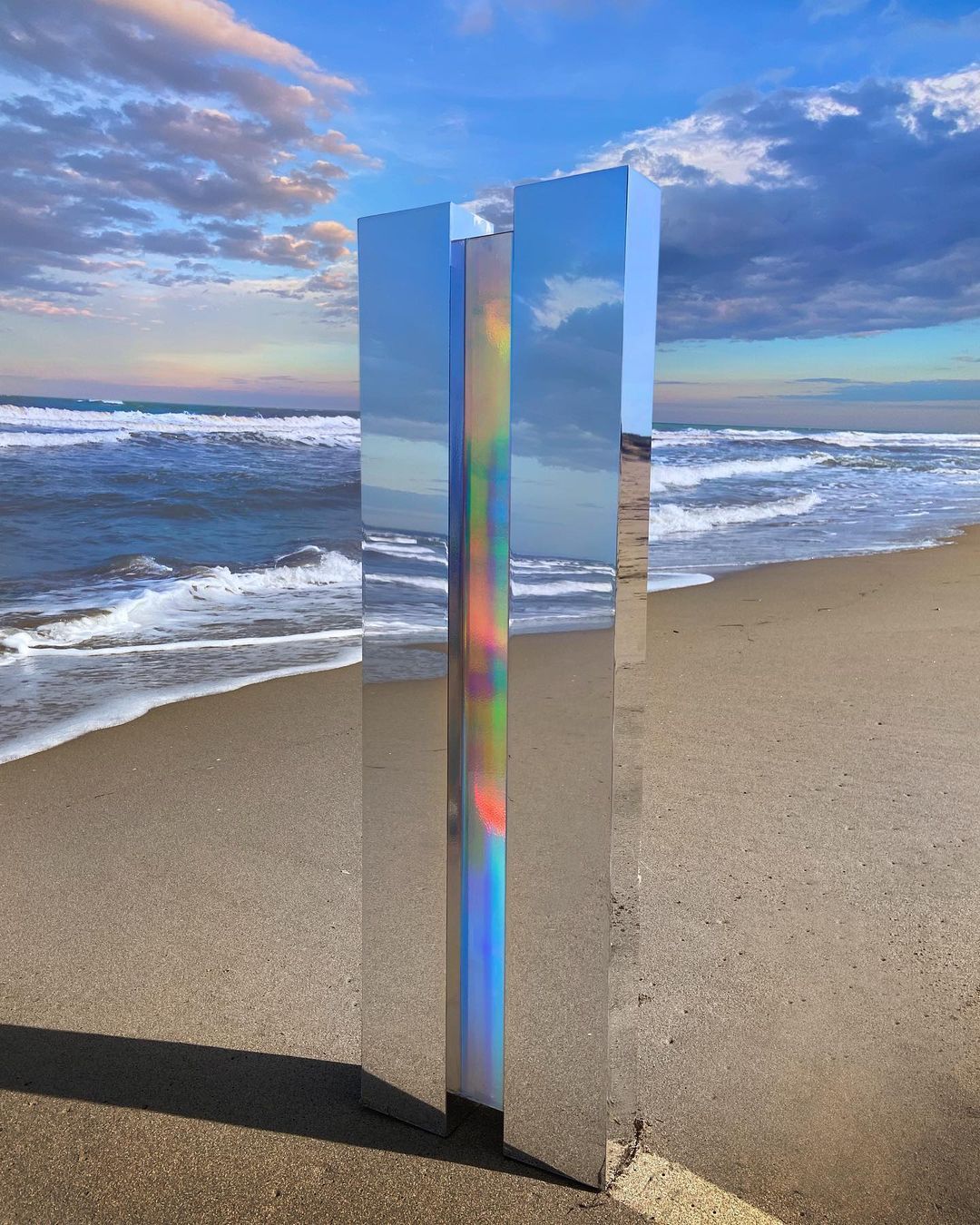 (H) – You are the founder of the NEOFVTVRO project. Tell us a bit about it.
(D) – NEOFVTVRO is my studio, a space I created where most of my pieces are created. It's a team made up of several people, lifelong friends united by graffiti who started and continue painting together in the street, and in the studio.
In this space we explore all the ideas that come to me as if it were a laboratory.
We approach close artist friends and members of the studio to create new projects together with them.
(H) – You have designed collections for brands such as Junya Watanabe or Adidas, among others, what is your relationship with fashion?
(D) – I like fashion but I don't like fashion trends, nor do I follow them. It's fine for people to give their visions of fashion.
I had my own clothing brand for a few years, but I left it because I realised it wasn't what I wanted to do. But I like from time to time to collaborate with brands that I identify with in some way.
I currently have a new brand project called "P" (EPYTOTORP), which is based on doing limited edition collaborations with other brands close to me and doing capsules from time to time.
(H) –  In Bershka's flagship shop you set up a multidimensional experience, have you thought about broadening your horizons and getting into another artistic discipline?
(D) – Right now I am very interested in architecture, I have a new project that is going to focus 100% on it. According to family members who are architects, everything pointed to the fact that I was interested in it when I was a child, but I didn't like studying and I didn't know what I wanted to do.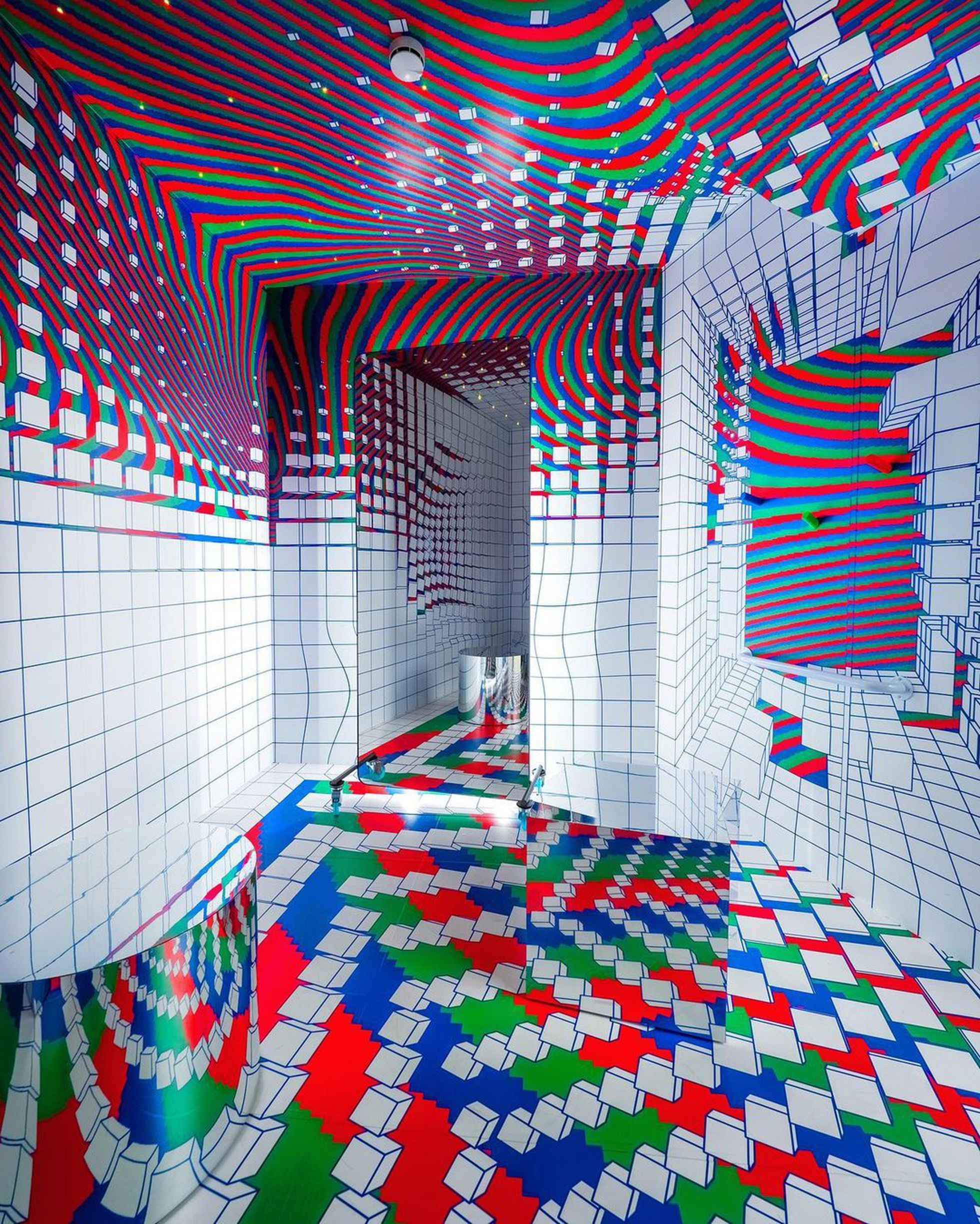 (H) – You have ventured into NFTs, what is your opinion of this new way of bringing value to art?
(D) – I don't think it's art. It's a new tool that I've tried to adapt and try out, even though I didn't want to get used to the idea at first. I like the concept of NFT but I think the market that is being built with this is too much.
A company dedicated to AR: "ANIMA" that had a background that I liked a lot, offered me to do a project with Nfts and we were working for almost a year to launch some Mirrors in Augmented Reality.
(H) – Your latest challenge has been to create a virtual brewery for Heineken® for the launch of Heineken® Silver, the first beer brewed in the metaverse, which can now be enjoyed in the real world. Do you think it is important for art to converge in the metaverse today?
(D) -It depends on which Metaverse, but I think art should be more tangible.
I'm not really into metaverses because there are still a lot of things on this planet that are much more important.
(H) – Who would you have a beer with in the Heineken® virtual beer garden?
(D) – With someone who does not exist.
(H) – In this way we could ask ourselves, is it important that art also converges in the real world?
(D) – I don't think there is any other place where it can exist better. Art has to generate real stimuli and sensations.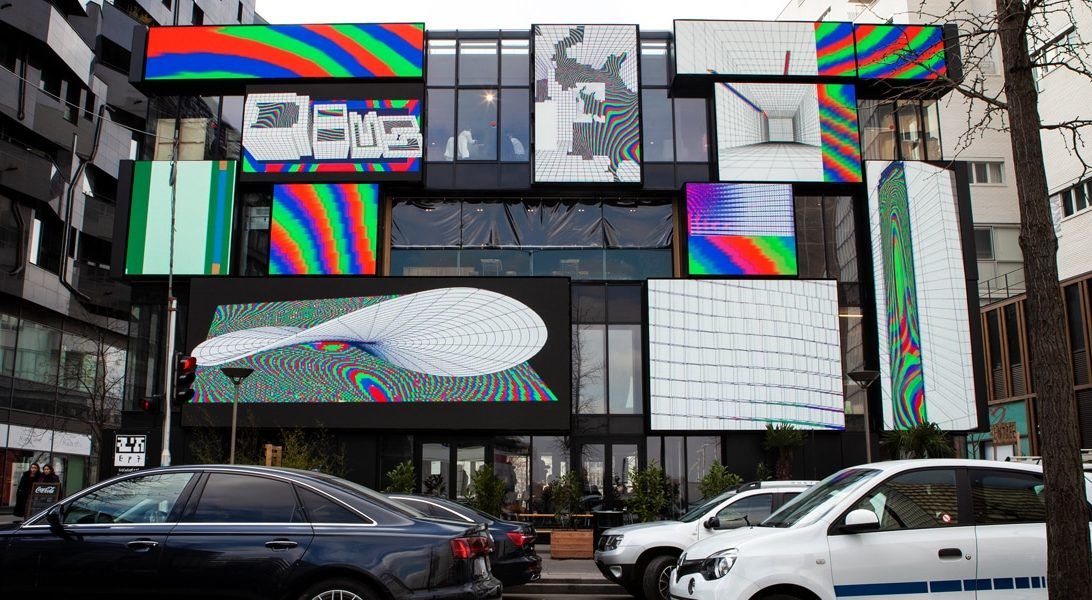 (H) – What is the place of art in a digital age?
(D) – Art has always been kept in a very physical way. But for me art is not only a painting or sculpture, but any creative process can be music, dance, etc…
For me the digital part is nothing more than a new tool, new technologies that can help you to achieve things you didn't know how to do before.
New media, materials or resources, opening new doors that lead to other doors. To get the most out of what you have inside, to get the most out of your mind.
(H) – A contemporary artist you would recommend.
(D) – Freddy Mamani (@freddy_mamani_silvestre).
(H) – What are your plans for 2022?
(D) – To continue on the path I like to walk and to try by all means to feel the same energy and need to create new things.