READ IN: Español
Zara launches its pet collection. Inditex's innovative project features quilted jackets -pure trend of 2021- like those of humans, hooded raincoats, wool coats and plaid bandanas. Dressing dogs to go out on the street is one of this year's key trends.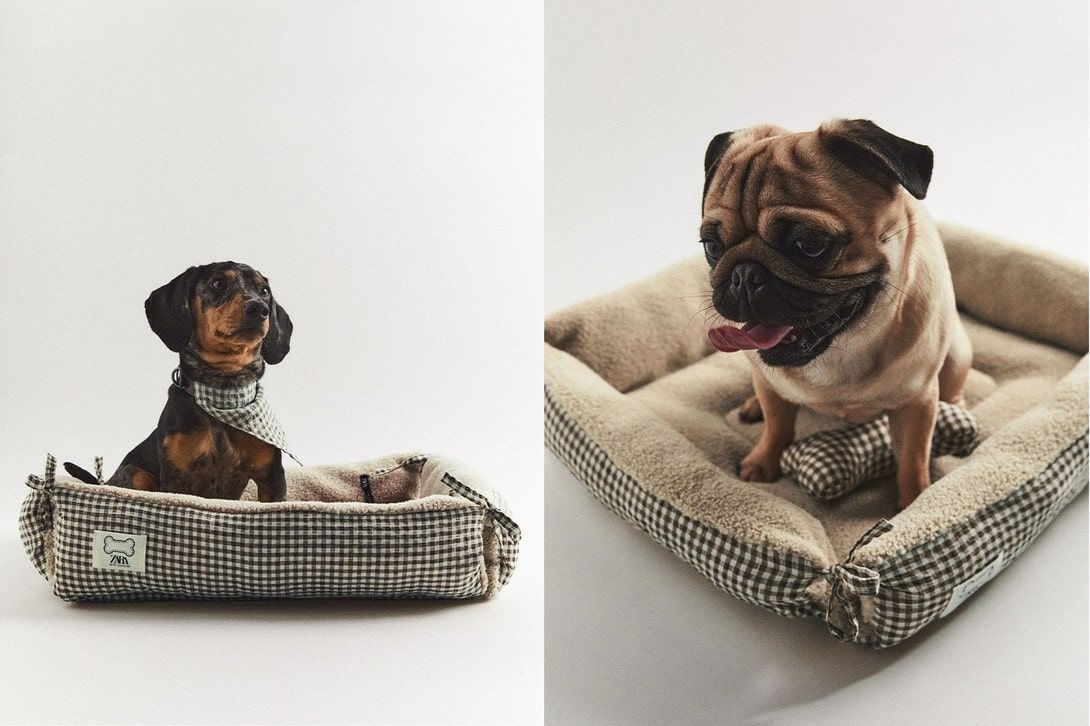 Zara home is where we can find the collection of accessories for our pets -especially dogs-. The collection presents all kinds of comforts for them as: beds with large cushions or folding to carry it anywhere, blankets, feeders embellished, leashes and collars, care utensils such as combs or hair products and even covers bags, for a walk of the most chic.
At Zara, just like for humans, the SS 2021 clothing line is available.  Pets will be able to wear quilted jackets, knitted sweatshirts -with and without hoods-, raincoats and also accessories such as plaid bandanas and beautiful fur collars.
A curiosity that we liked about the garments is that they are sized like humans. From S-XS to L. What size will fit your walking companion best? The prices of the collection range from 9,95€ to 25,95€. In some cases the price depends on the size.
Check out the gallery for our favorites!
Zara is not the only one that has been encouraged with canine fashion.  H&M also has its own doggy section, and even Ralph Lauren has taken on pet fashion. That the world of accessories for dogs is a trend is a fact, and the big luxury brands know it -they are willing to exploit it to the maximum-: Louis Vuitton sells collars to go for a walk for 235 euros and Versace the pack with leash for 545 euros.