READ IN: Español
More than 3,200 drones lit up the sky over the Chinese city to celebrate the entry of Genesis, Hyundai's luxury car brand, into the domestic market. The show, which broke a world record, surpassed the choreography of Shenzhen Damoda Intelligent Control Technology.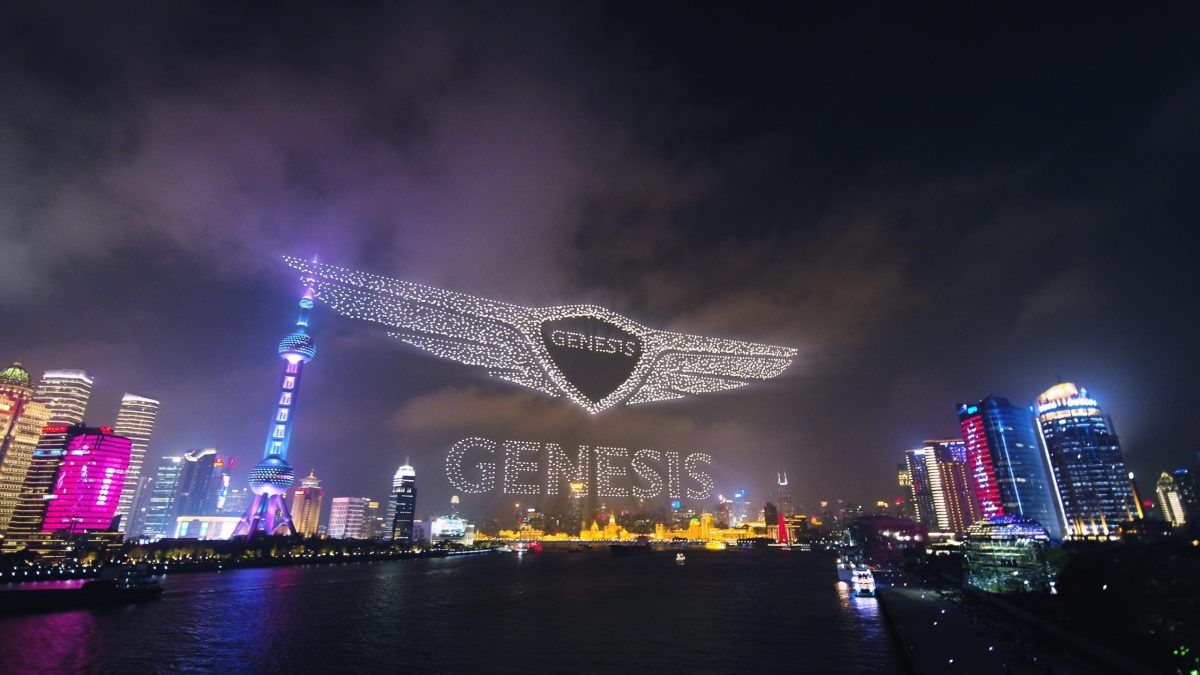 A few hours ago, the skies over the city of Shanghai became the stage for a very special event. Genesis, Hyundai's luxury range, announced its entry into the Chinese market through an aerial choreography with no less than 3,218 drones. All of them were synchronized to give rise to three-dimensional and gigantic forms that celebrated the good news of the brand. Among them, a representation of the DNA, a hand, the front of their cars, their logo and also, a recreation of their G80 and GV80 models.
With this show, the Genesis team has not only made it clear that it is entering the Chinese market with a bang. It has also managed to break the record for the biggest event starring drones so far. In fact, before them this position was held by another Chinese company, Shenzhen Damoda Intelligent Control Technology, which in September organized an event with 3,051 drones.
What did you think of this technological display by Genesis?