Maybe you have heard of Guillermo Andrade, maybe you haven't. But you've probably heard of his store, Los Angeles' 424 on Fairfax, which has become well-known for its revolving schedule of installations and brand launches featuring favorites.
Quizás no hayas oído hablar de Guillermo Andrade. Pero lo que seguro que sí conoces es su tienda,  Los Angeles' 424 on Fairfax, la cual se ha ganado su reconocimiento a base de una programación de instalaciones increíbles y por ser el punto elegido por las marcas más "in" para llevar acabo sus lanzamientos.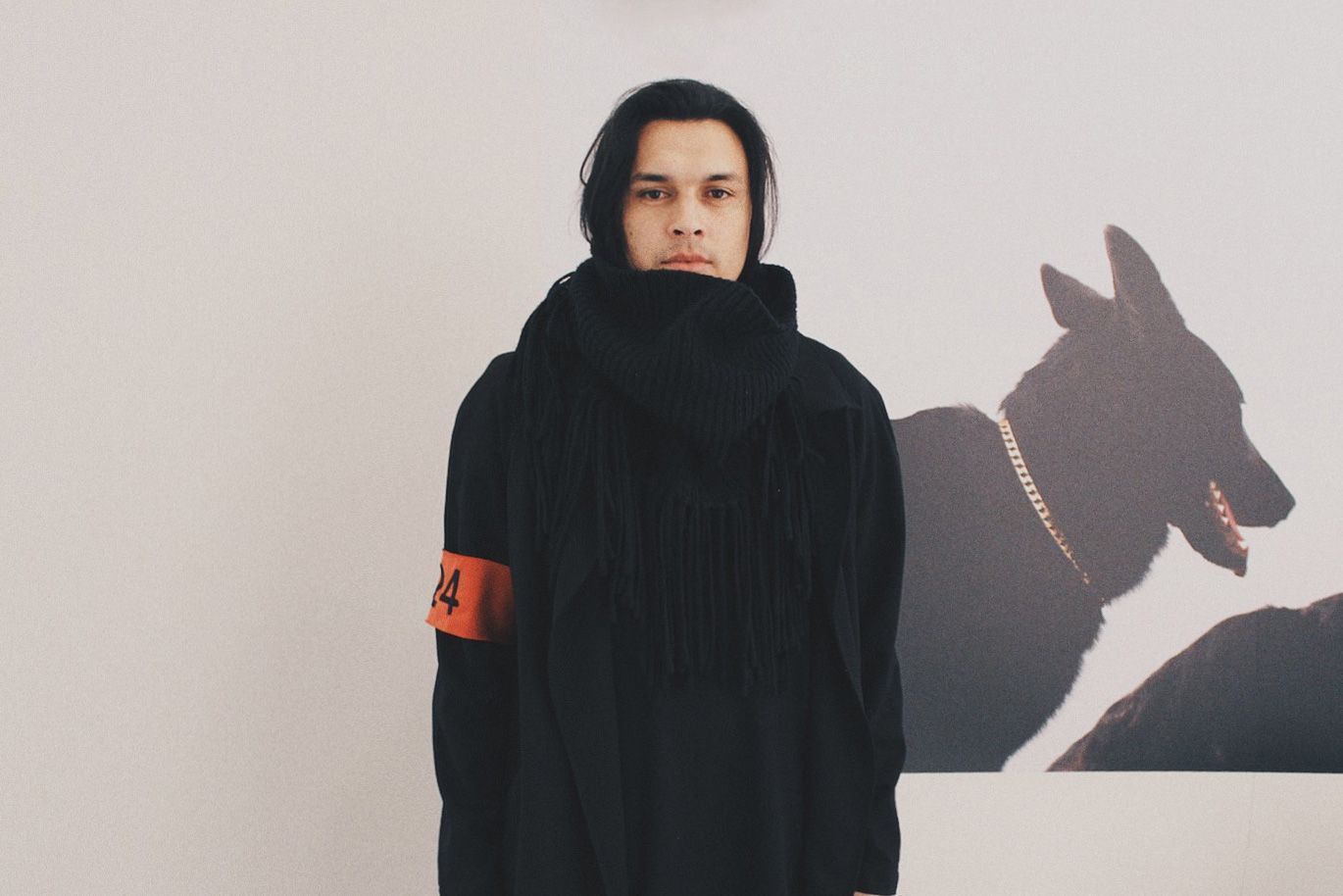 Born in Guatemala, Guillermo Andrade is the de facto thought leader of a specific set of fashion-minded Angelenos, and his shop  424 On Fairfax is their incubator. Starting out with a jewelry line when he opened in March 2010, he admits success wasn't imminent. "The first few years I could barely get people to even come in the shop", he says.
Nacido en Guatemala, Guillermo Andrade es un referente en lo que a moda se refiere dentro de Los Ángeles. Su tienda 424 On Fairfax es su incubadora de ideas. Todo comenzó con una línea de joyería cuando abrió en marzo de 2010, reconoce que el éxito no fue inminente. "Los primeros años apenas podía conseguir que la gente viniese a la tienda", dice.
The result of perseverance is the success that monopolizes today. Some of pieces have become objects of devotion as the denim jacket or the armband, sold out in all stores. Celebrities like Kylie Jenner, Tyga or Asap are wearing his clothes. The famous Ian Connor has starred the debut collection cookbook, in 2015, that include a video with Gesaffelstein track as BSO, #mustwatch.
Fruto de la constancia es el éxito que acapara hoy en día. Algunas de sus prendas se han convertido en objetos de devoción, destacan la denim jacket o el "armband" sold out en todas las tiendas. Celebrities como Kylie Jenner, Tyga o Asap llevan su ropa. Ha contado con la presencia del archiconocido Ian Connor para el lookbook de su colección debut, en 2015, el cuál iba acompañado de un video épico, #mustwatch. 
Guillermo has always taken a political bent with his designs. The new limited collection of 424 inspired by American heritage and iconography is on the stores. The "Americanism" capsule features a cropped denim parka and oversized denim hoodie, as well as essential hoodies, crewnecks, and tees emblazoned with an X graphic backgrounded by the stars and stripes. The latter pieces draw their inspiration from Spike Lee's Malcolm X promotional merch, which featured a similar design. You can find too the "We're Here To Help" tshirt & sweat (Version 2 & 3). Head on over to 424′s web store to pick up the pieces before they're sold out.
Por fin ya está en las tiendas la nueva colección de 424, esta vez Guillermo se inspira en la iconografía y herencia americana. En los diseños siempre podemos encontrar ciertas connotaciones políticas.  La cápsula "Americanism" está formada por una chaqueta denim con rotos  y un hoodie oversize de denim; a esto hay que sumarle los esenciales como sudaderas, hoodies y camisetas de algodón estampadas con una gran X en la que se percibe un fondo de barras y estrellas. Esta parte de la colección se inspira en el merchandising promocional de la película Malcolm X de Spike Lee. Tampoco podían faltar los ya clásicos camiseta y sudadera de "We're Here To Help" (Version 2 & 3). Ya sabes, busca en 424 online store antes de que se cuelgue el cartel de "sold out".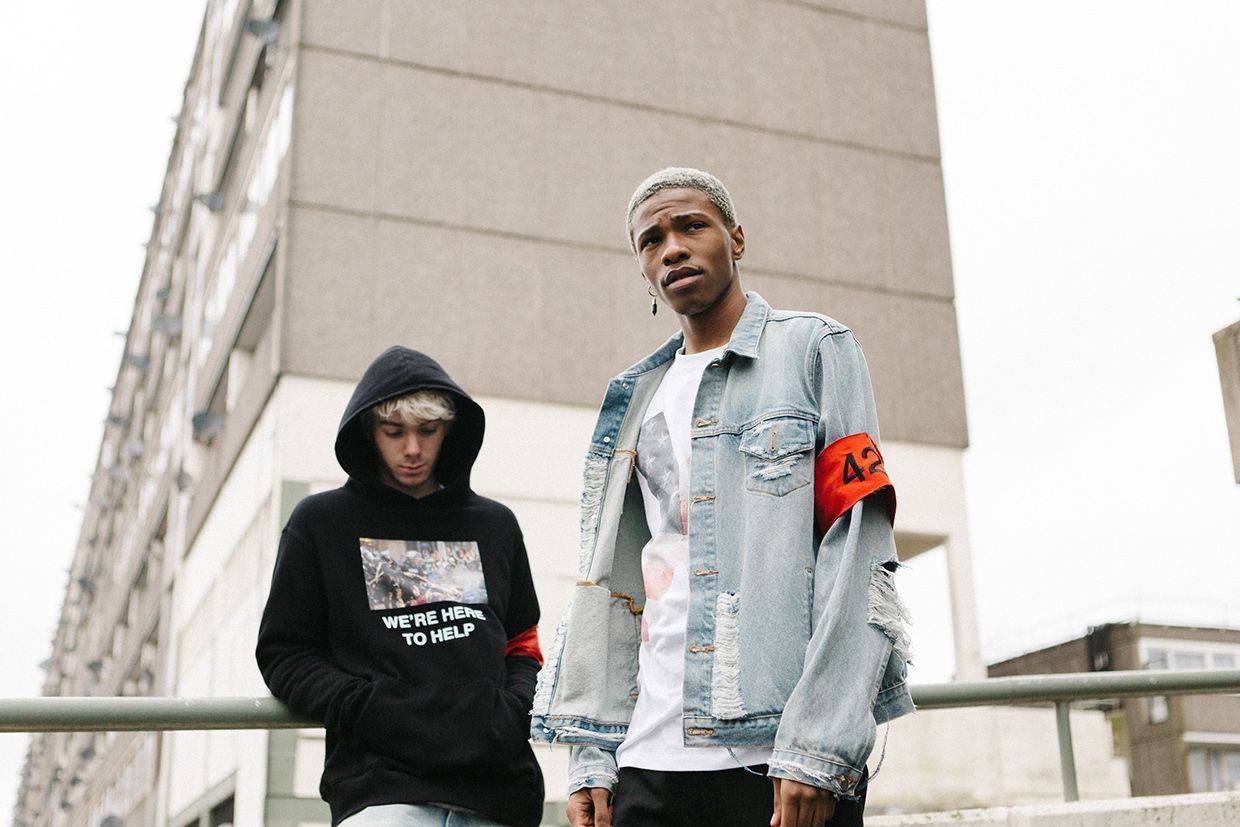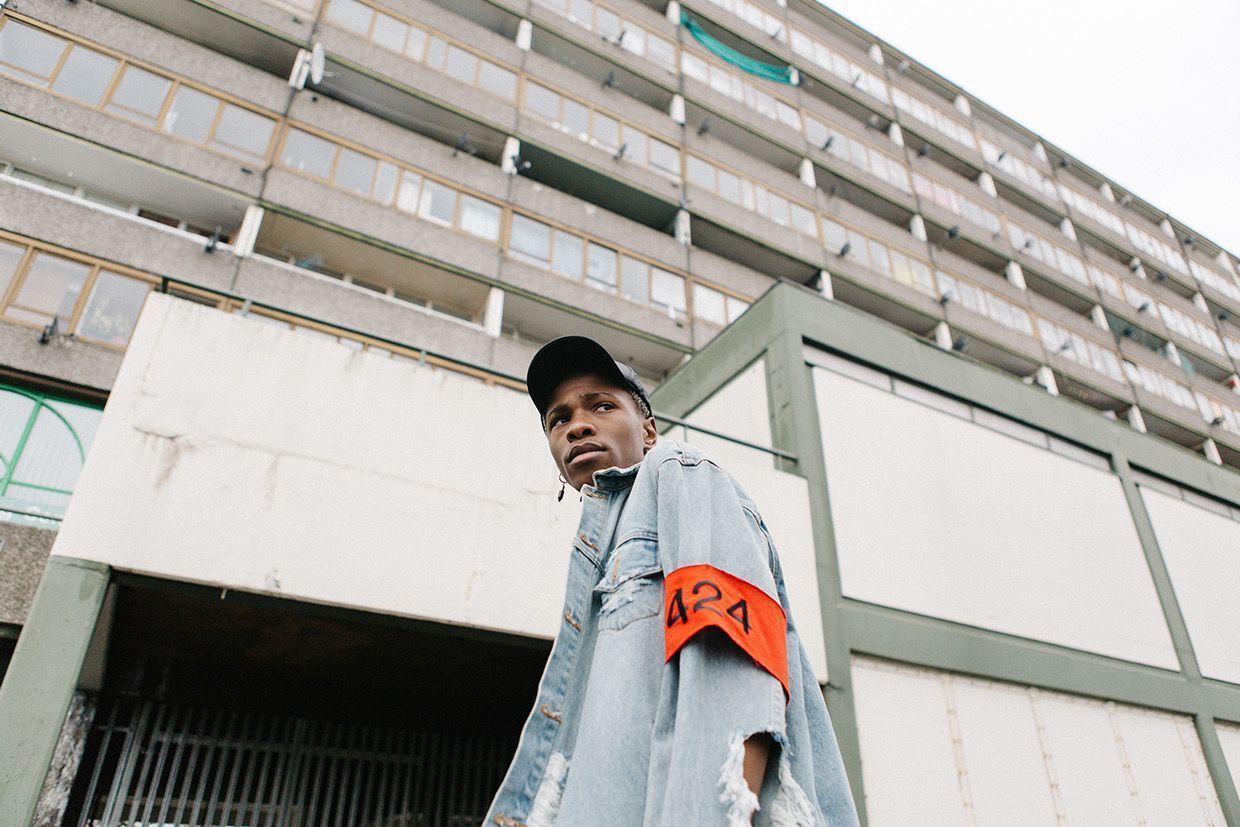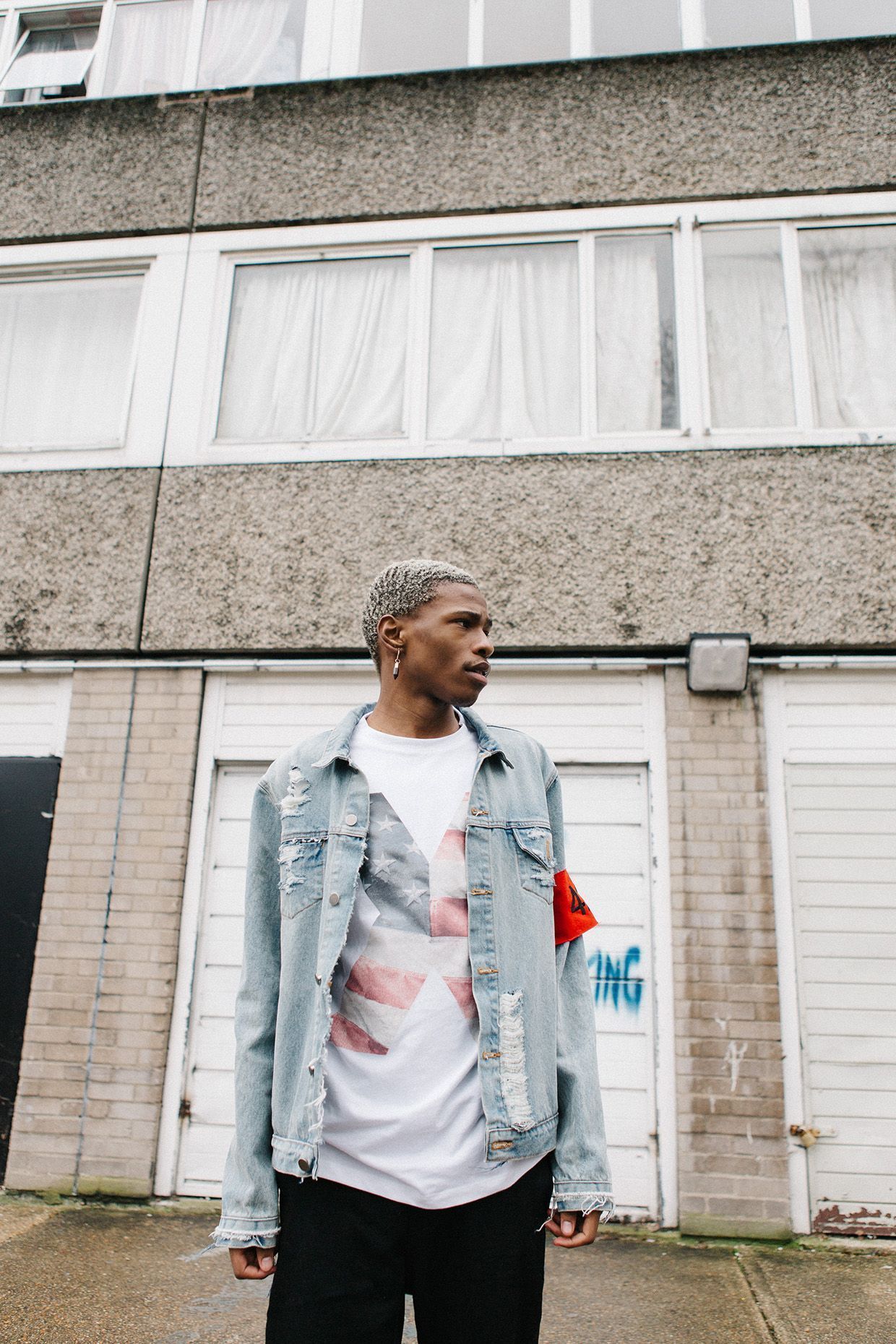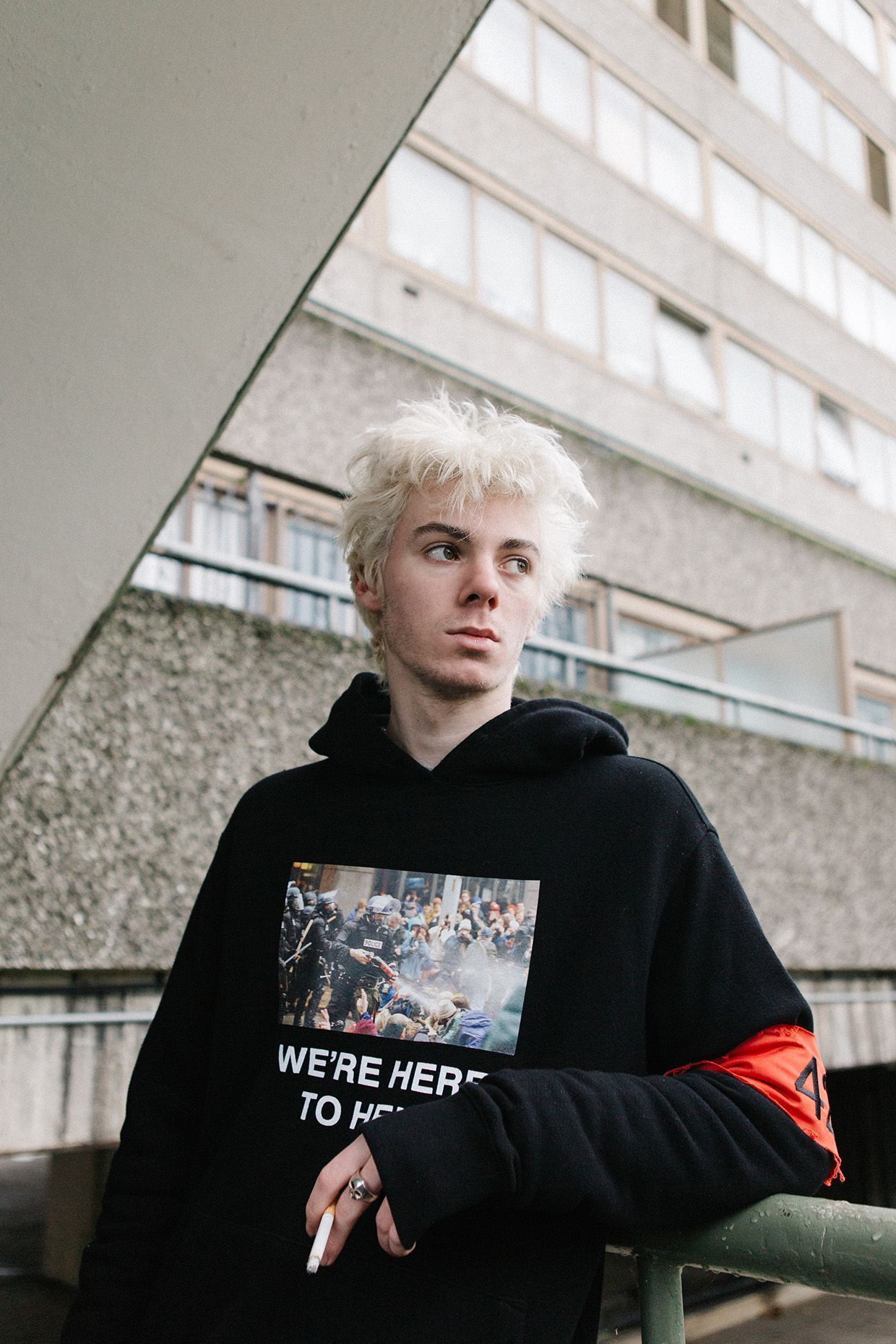 424 'Americanism' SS16
-