READ IN: Español
A CNN journalist was arrested while covering the protests over the murder of George Floyd by Minneapolis police. CNN (@cnn) has reported that reporter Omar Jimenez and his crew were arrested by state police while they were broadcasting live from near the police office.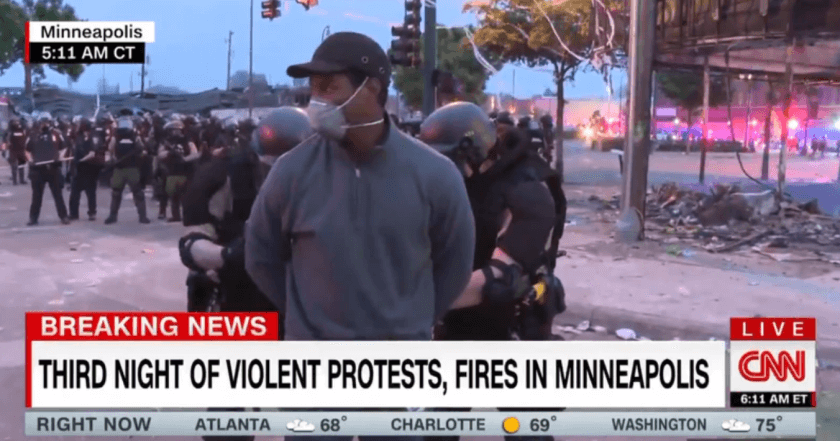 In the broadcast, Jiménez is seen holding his reporter's badge and identifying himself as a journalist before telling officials he would cooperate and leave if necessary. However, a police officer can be seen holding his arm and handcuffing him.
"We can go anywhere you want. We're on the air. … Put us anywhere you want. We're getting out of your way," the reporter tells the cop.
As one member of the team later confessed, the police told them they were being arrested because they had not followed instructions to move. Jimenez and his team were released an hour later.
Not only that, but his CNN partner Josh Campbell – who is white – was reporting near where Jimenez was arrested and said he was "treated very differently" and that there was no problem.
In response, Minnesota Governor Tim Walz has apologized to the media and said he takes full responsibility for what happened and that the arrests were made for "no reason.
"We have to make sure that journalism tells the story," Walz said.