READ IN: Español
When fashion meets art, industrial design and the brightest minds in each field, magic happens.
The show didn't began and it was already spectacular. A beautiful pink sand catwalk ruled the space while imponent concrete sculptures in the shape of the Dior logo ,made by Daniel Arsham (@danielarsham), left the attendants speechless for the post-apocalyptic vibes they had, and their magnificent presence.
The American artist and Kim Jones (@mrkimjones) inspired eachother and gave birth an extraordinary collection where the master in the craftmanship of the pieces, the undeniable beauty of the tailoring, and the desert/urban leisurewear walked triumphant the huge tent in the vicinity of the Institut du Monde Arabe.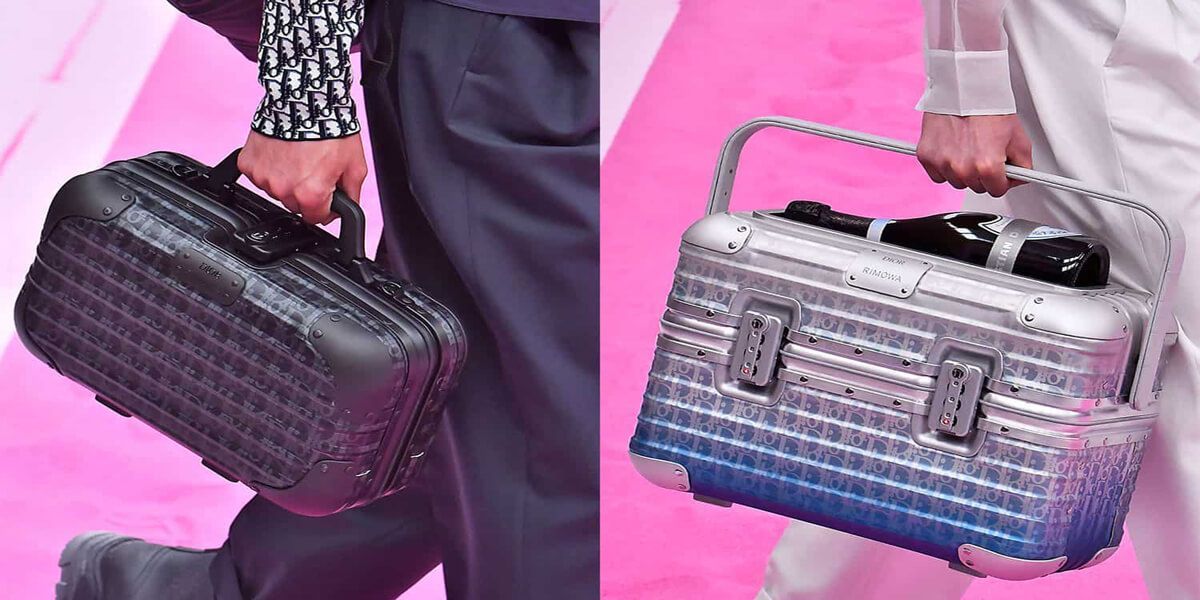 Sorayama Hajime ( @hajimesorayamaofficial) was once more present in the creations of the British designer, and Yoon Ambush (@yoon_ambush) and Matthew M. Williams (@matthewmwilliams) participated in the conception of the jewelery pieces and the accesories. Mini Rimowa suitcases as crossbody bags were the culmination of a range of designs like no others and Saddle bags, in a new futuristic version – where the metalic version from Tokyo's show stays -, proves how brilliantly it can be reimagined and executed despite the era.
Footwear was a huge deal in this SS20 Dior Homme's Paris Fashion Week presentation. Kim Jones' likes for sneakers is pretty widespread, so this product had a meaningful part. Chunk translucent sillhouettes with Dior's monogram all over and military inspired boots were more than enough to walk in the pink desert displayed.
"Future Relic" by Daniel Arsham inspired the desert world created for the ocassion in a huge tent in the vicinity of the Institut du Monde Arabe.
About the designs shown yesterday, we see a clear predominance of a soft palette, exquisite pieces of urban tailoring, scout inspired looks, some seethrough desings, the inclussion of the Dior x Daniel Arsham logo in all over prints and, above all, a sublime selection of the theme and the companions for this outstanding SS20 collection.
Dior SS20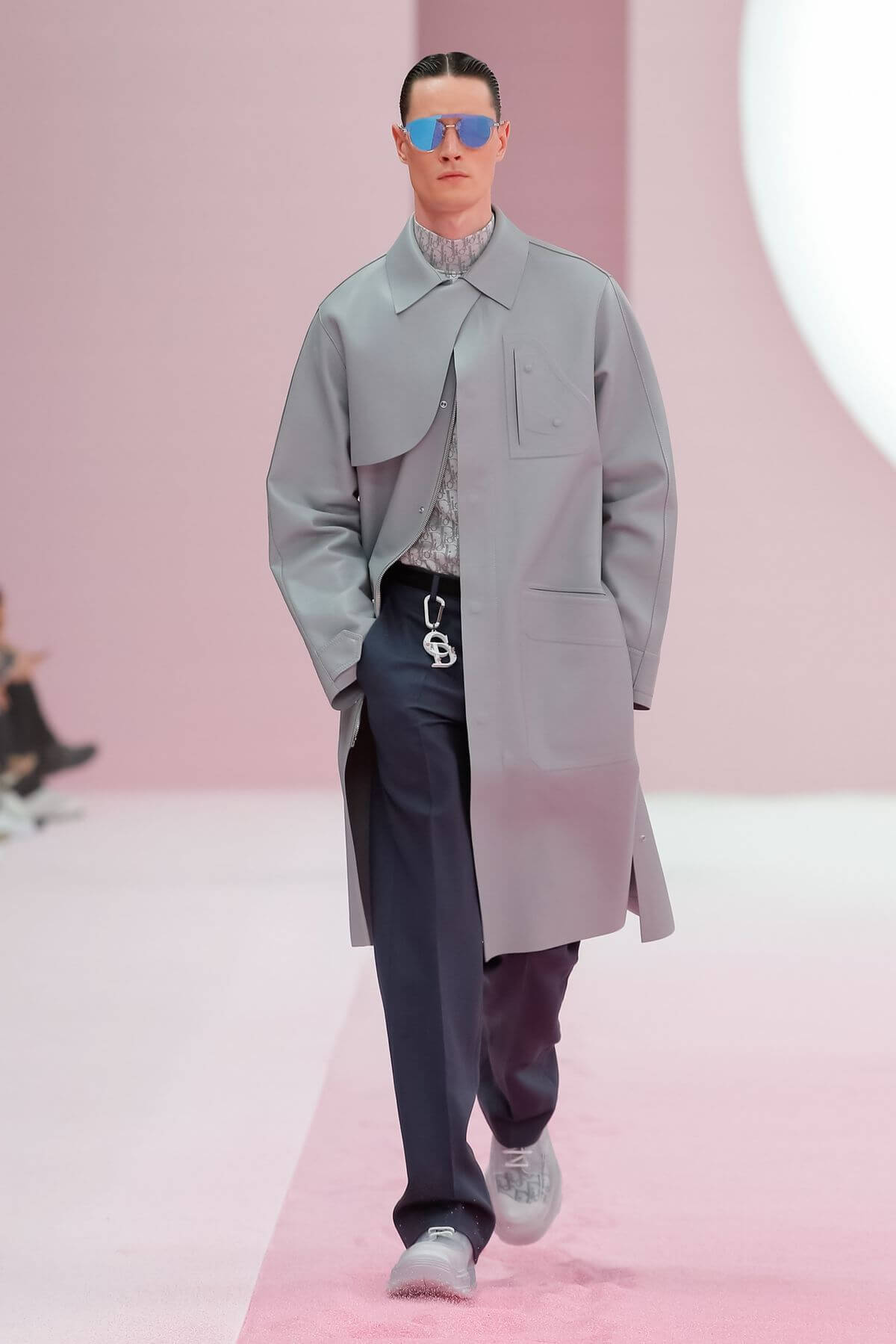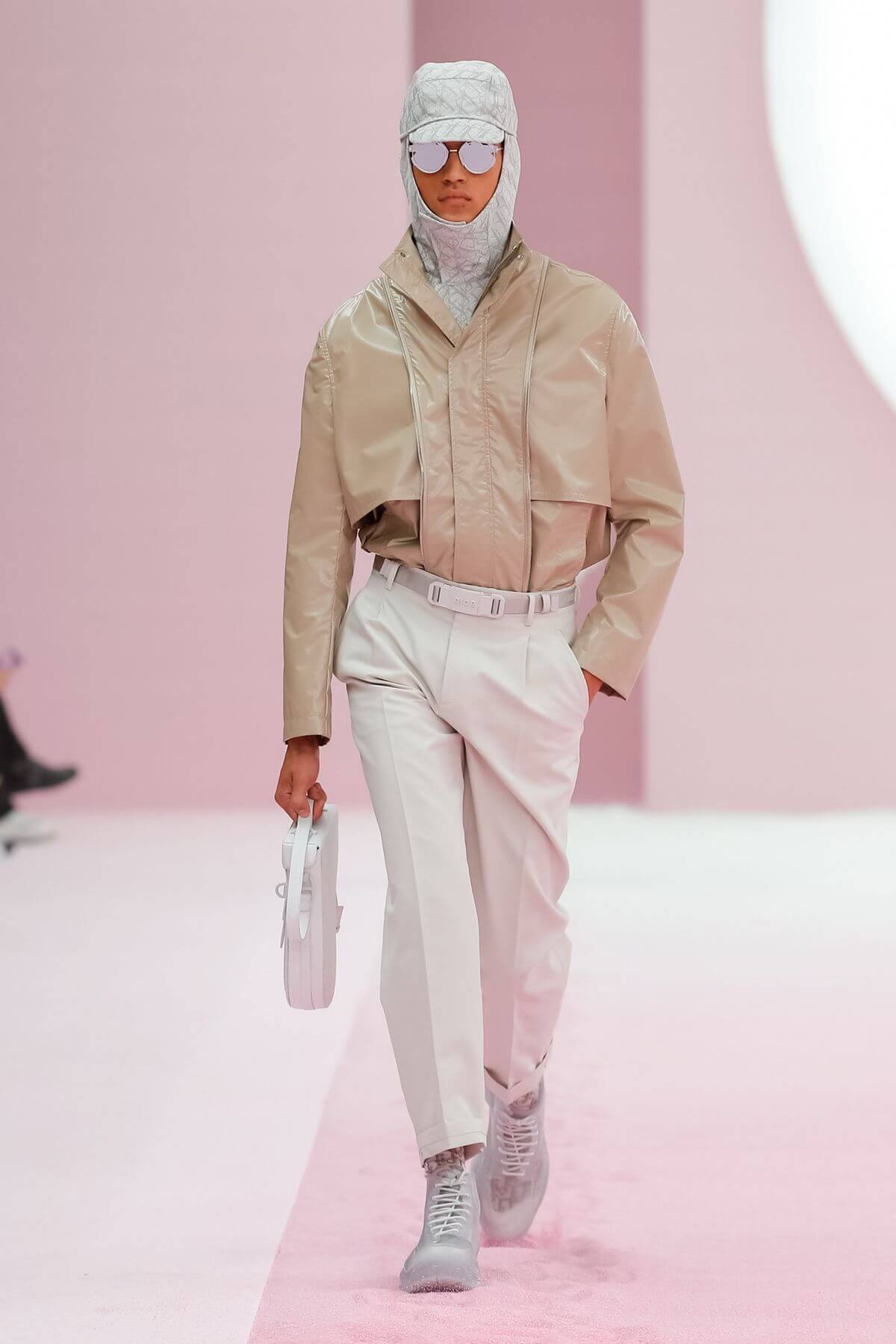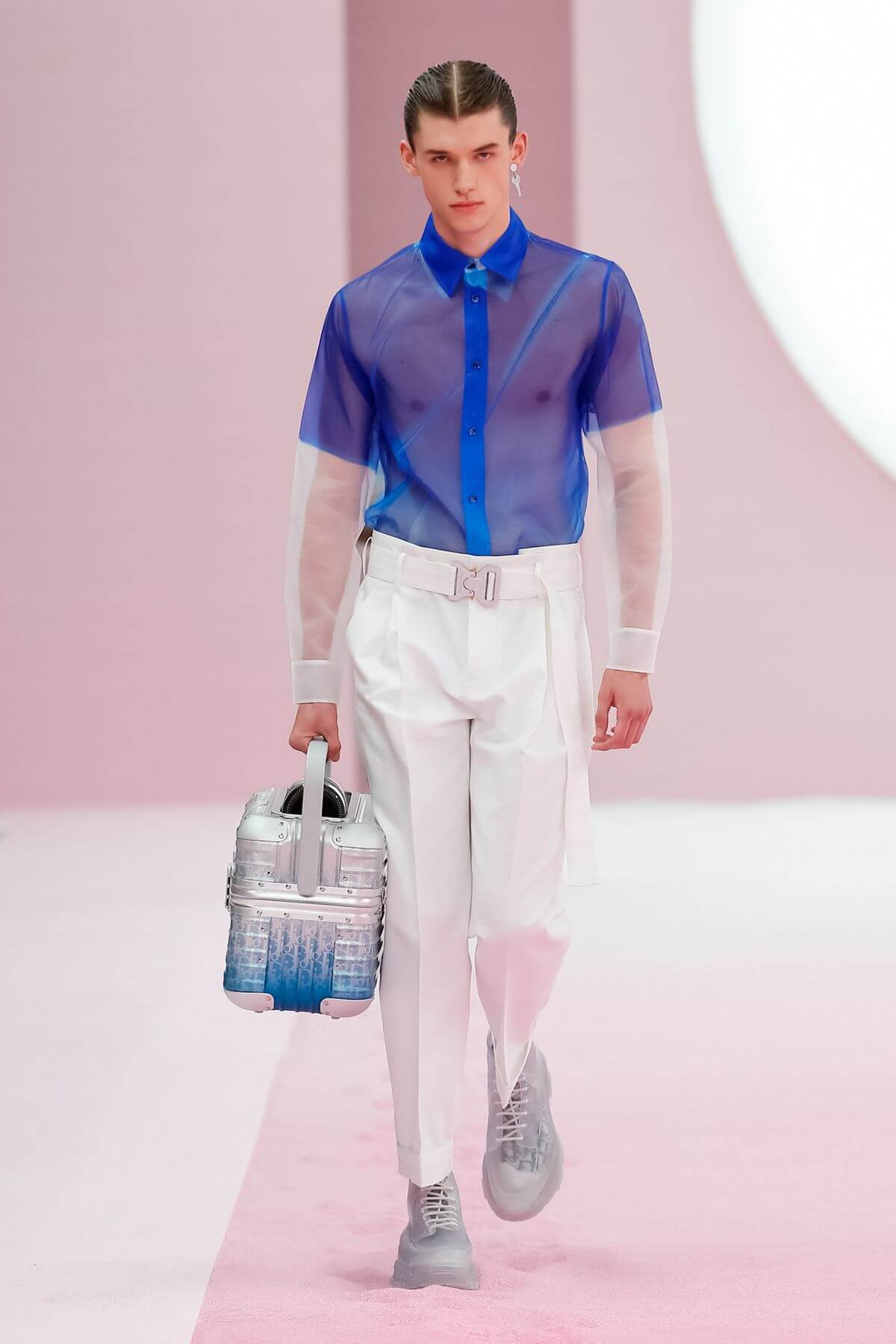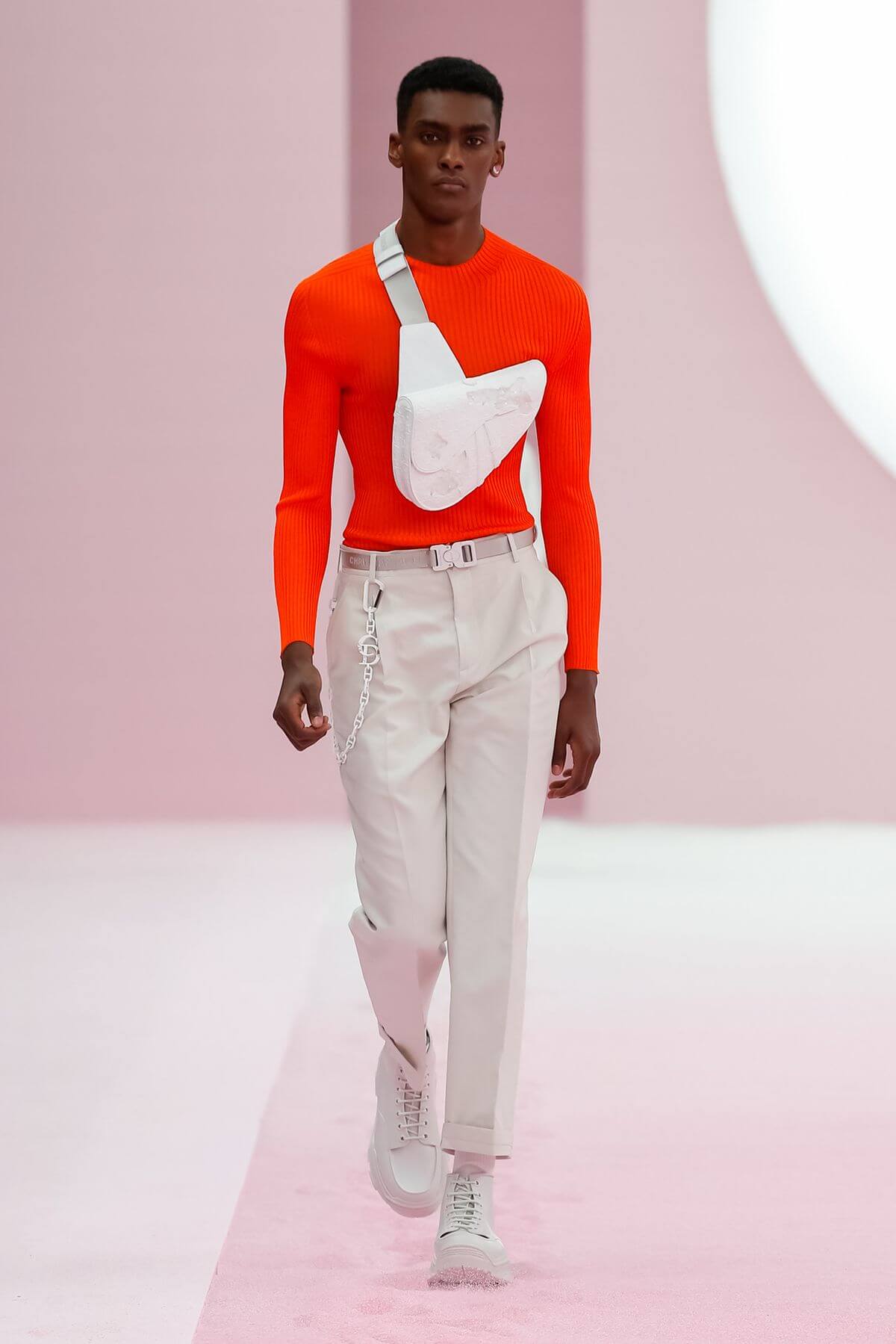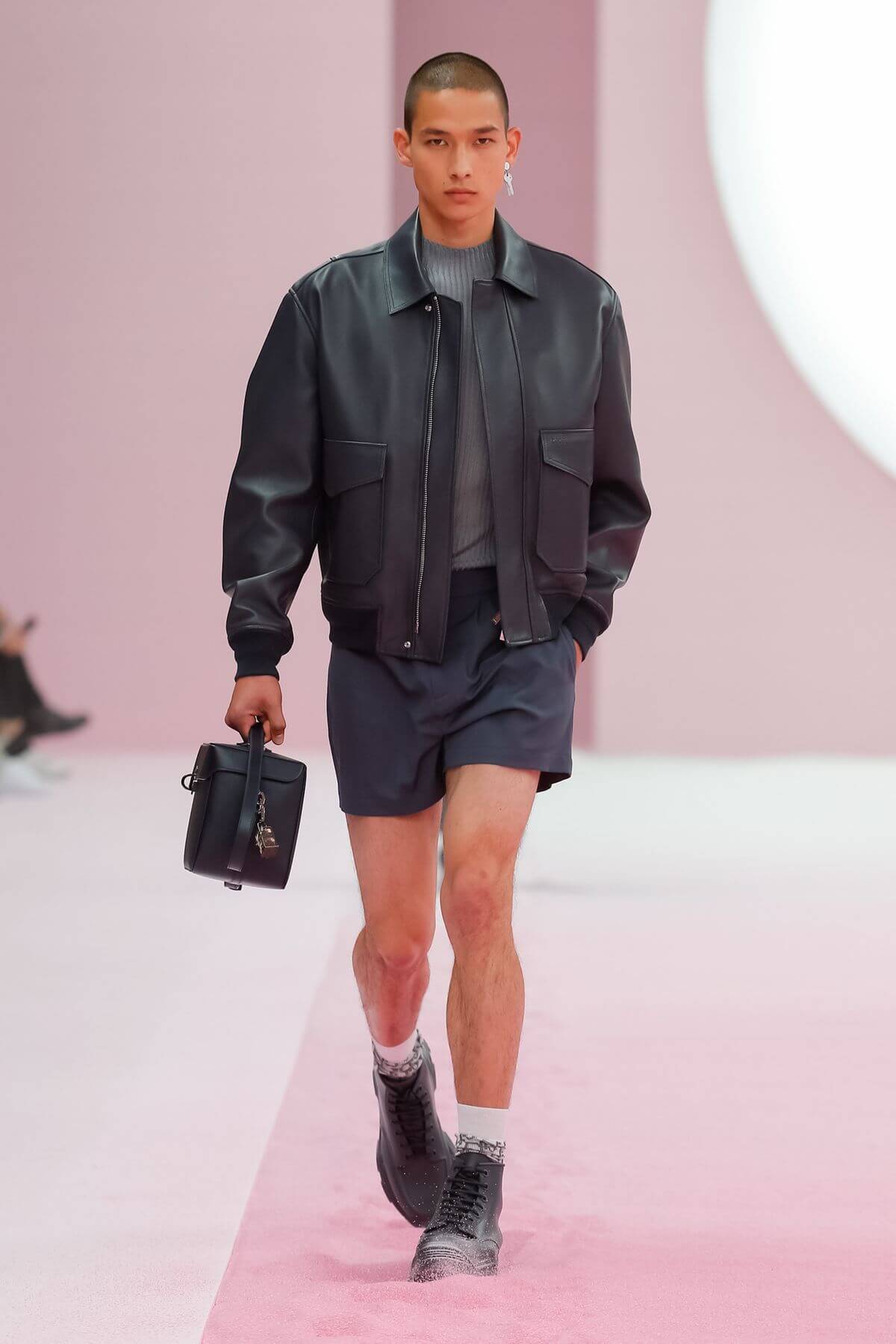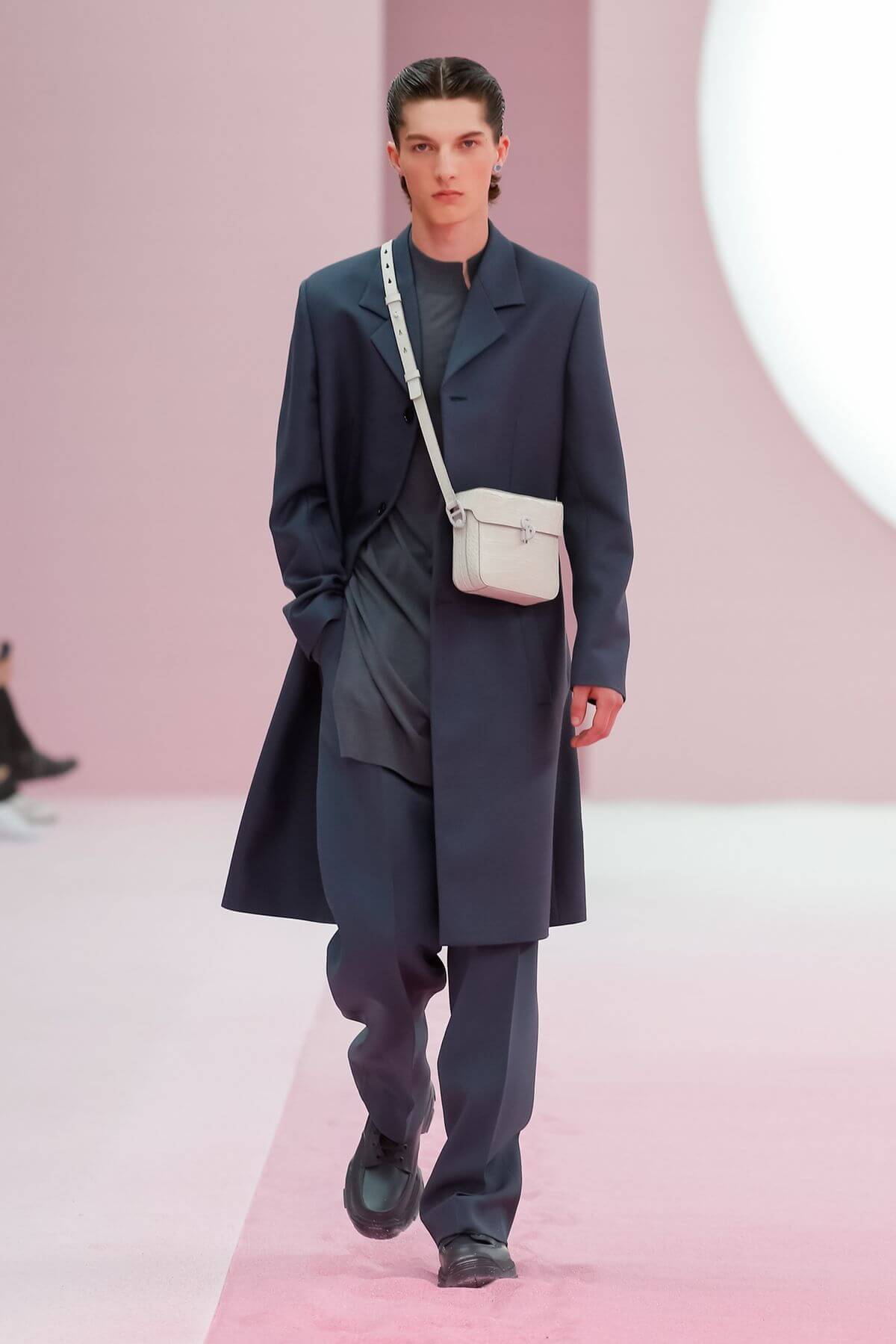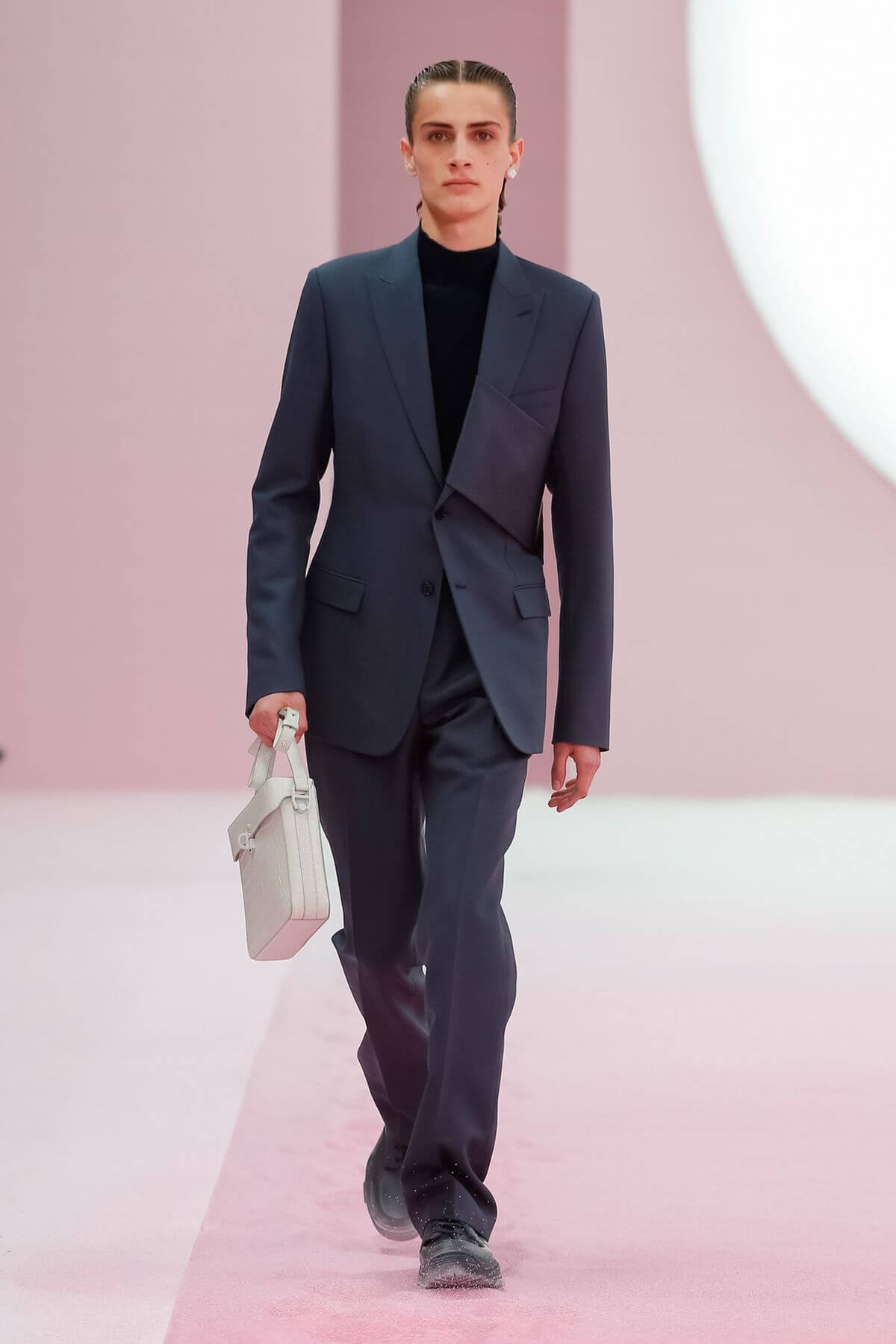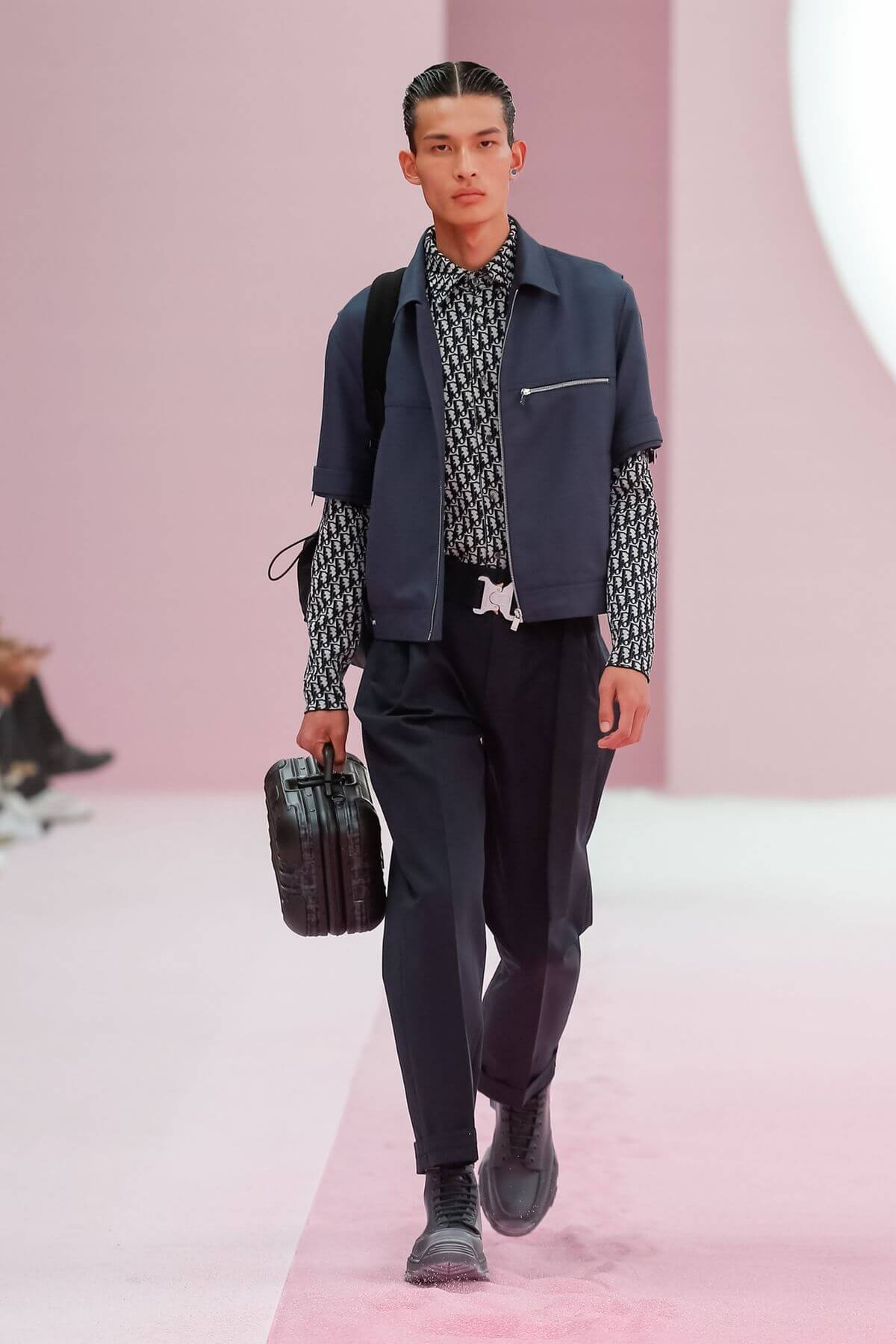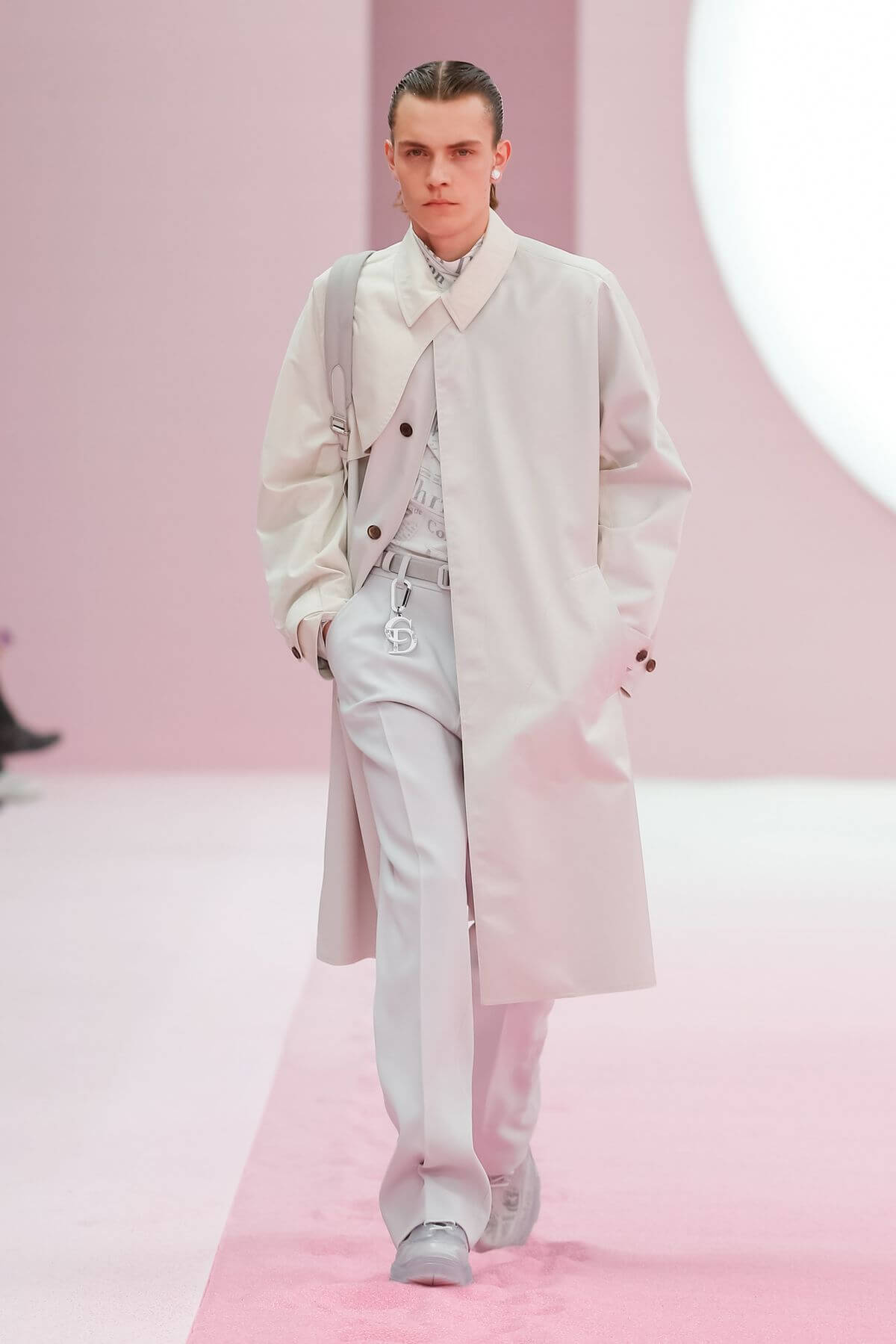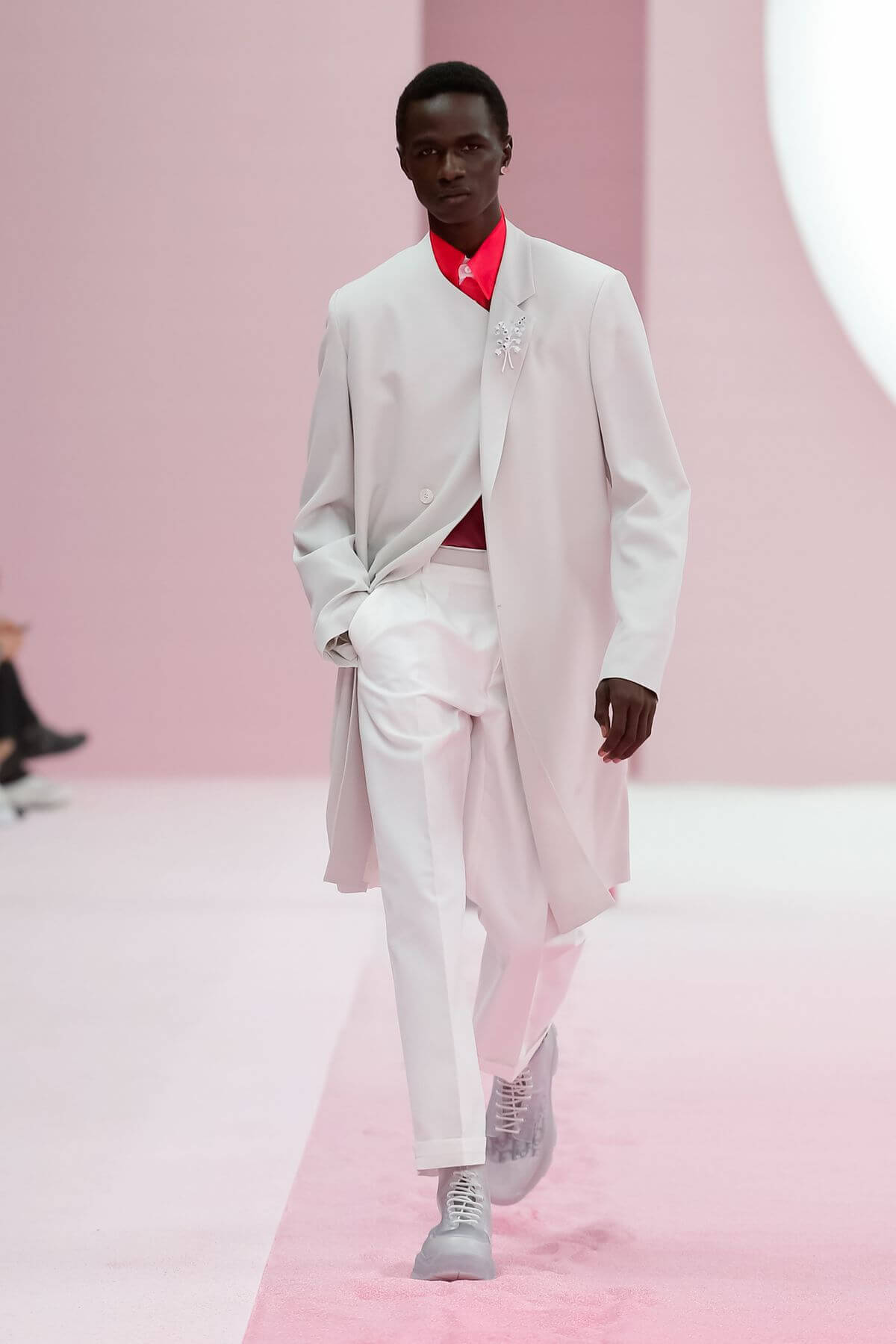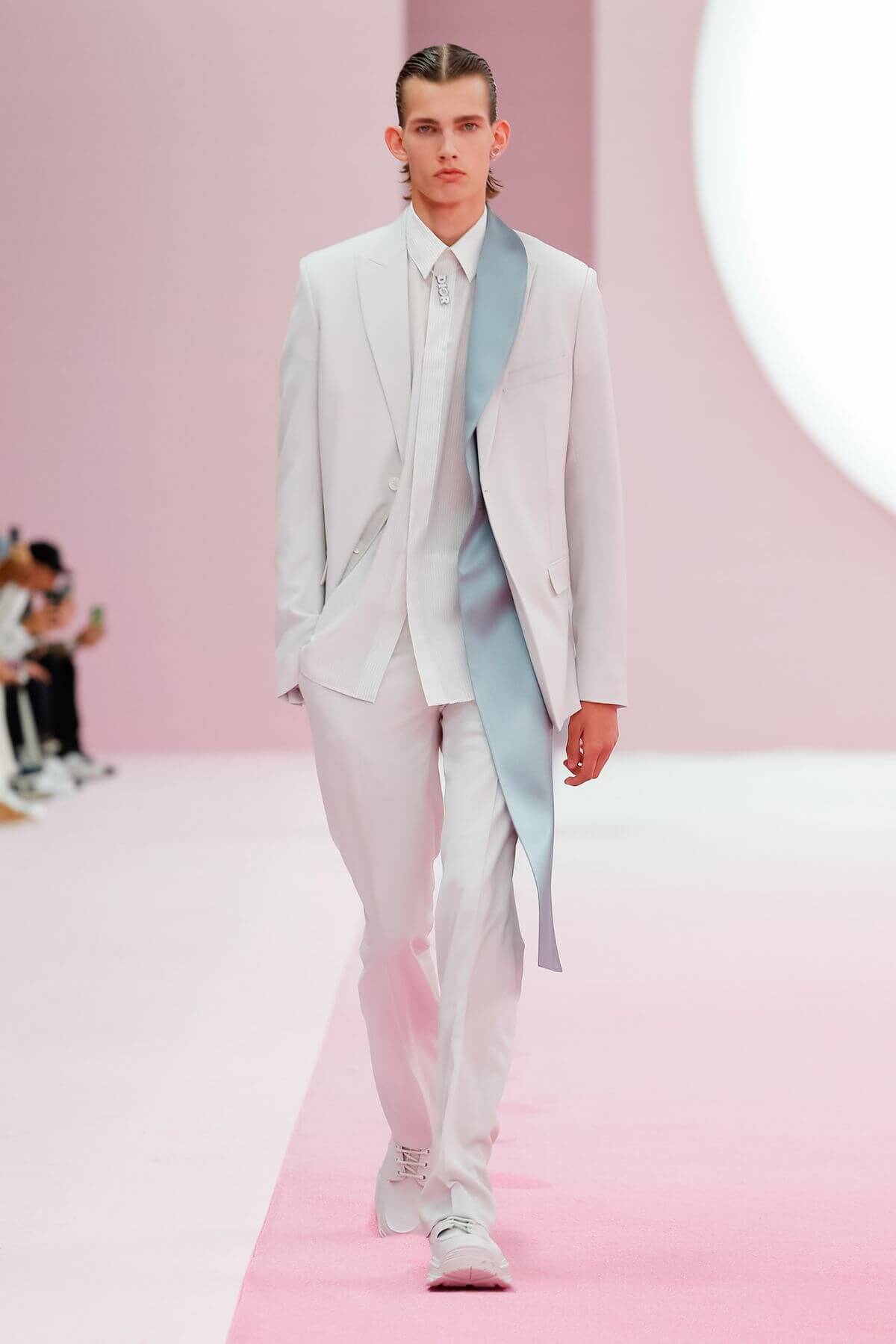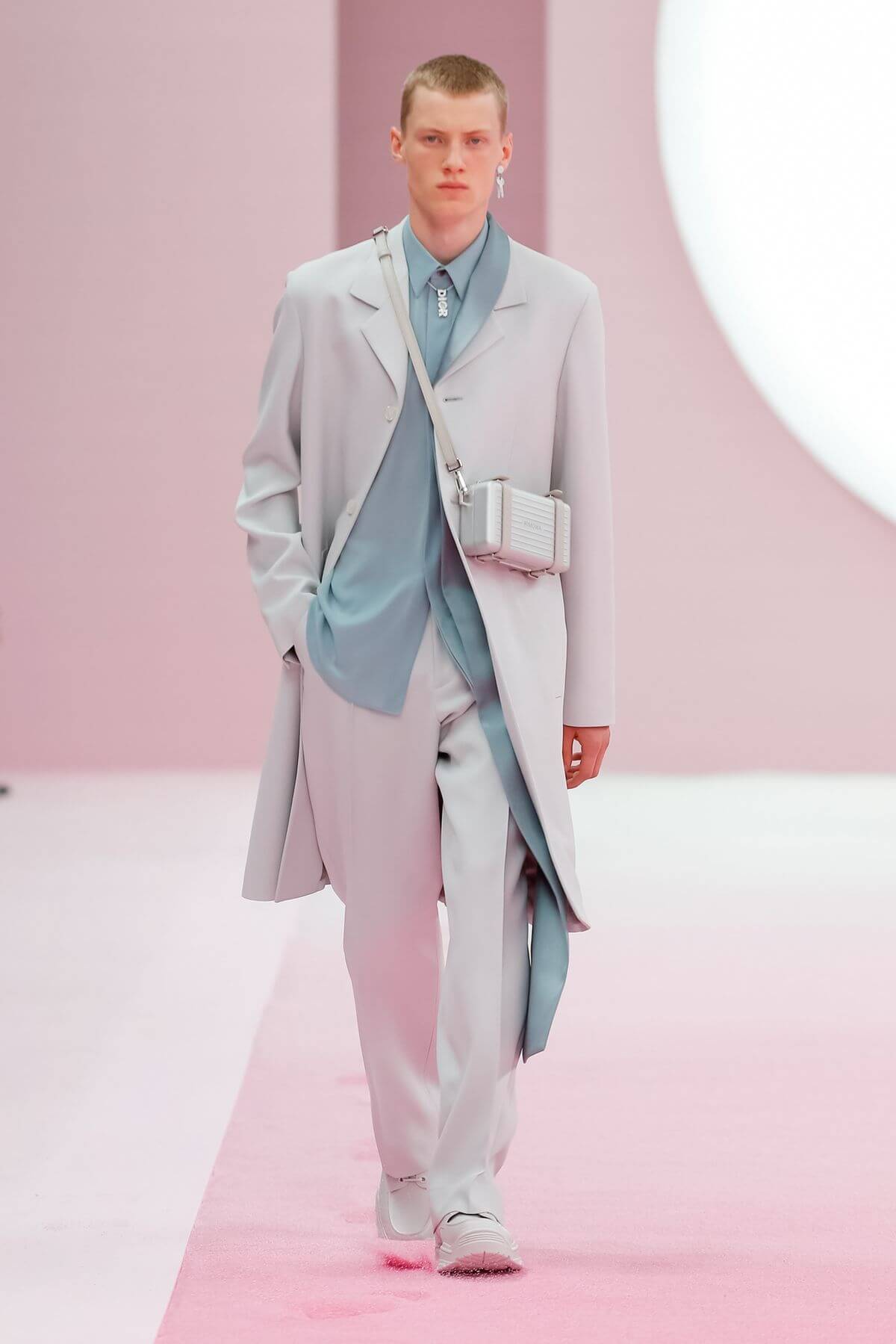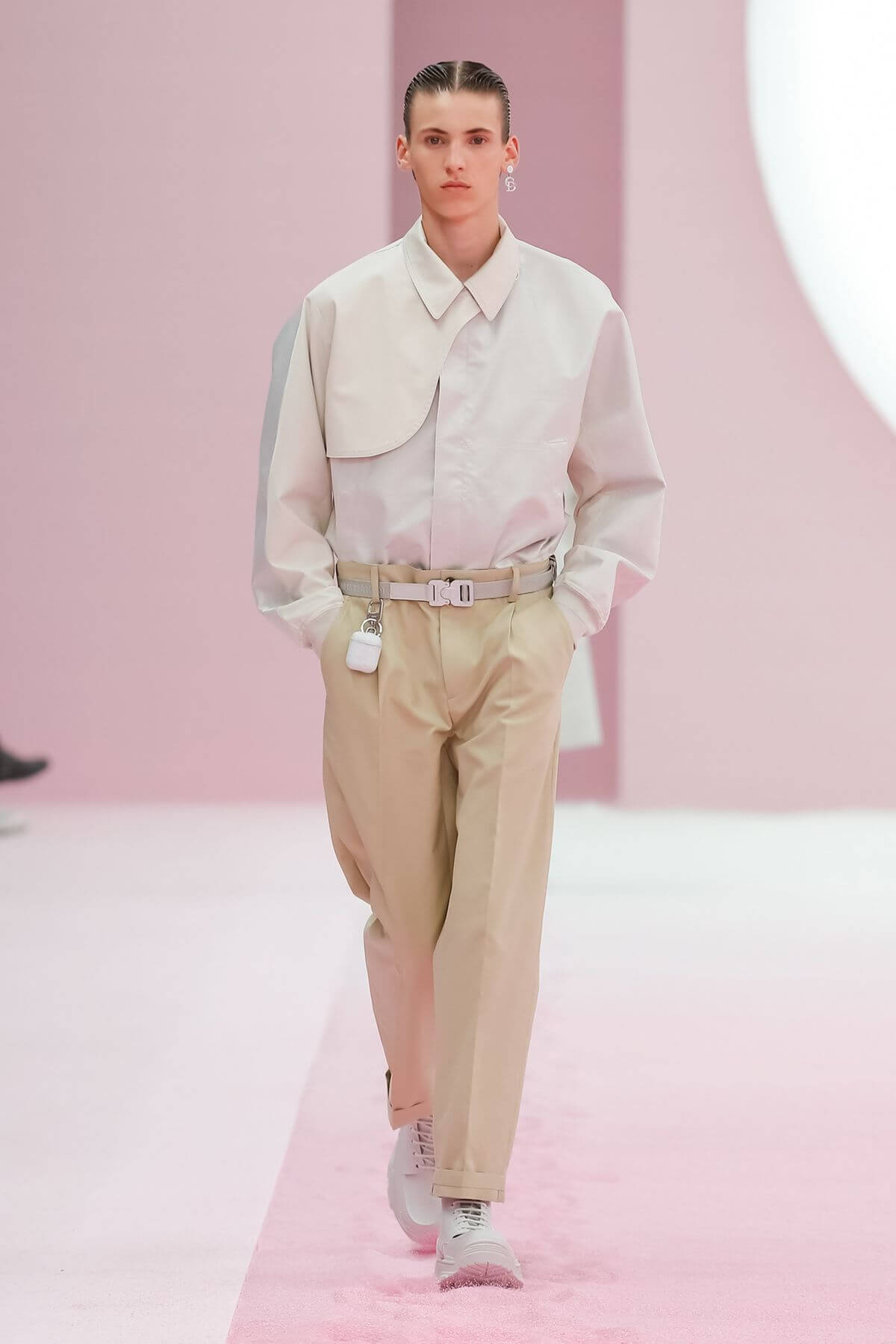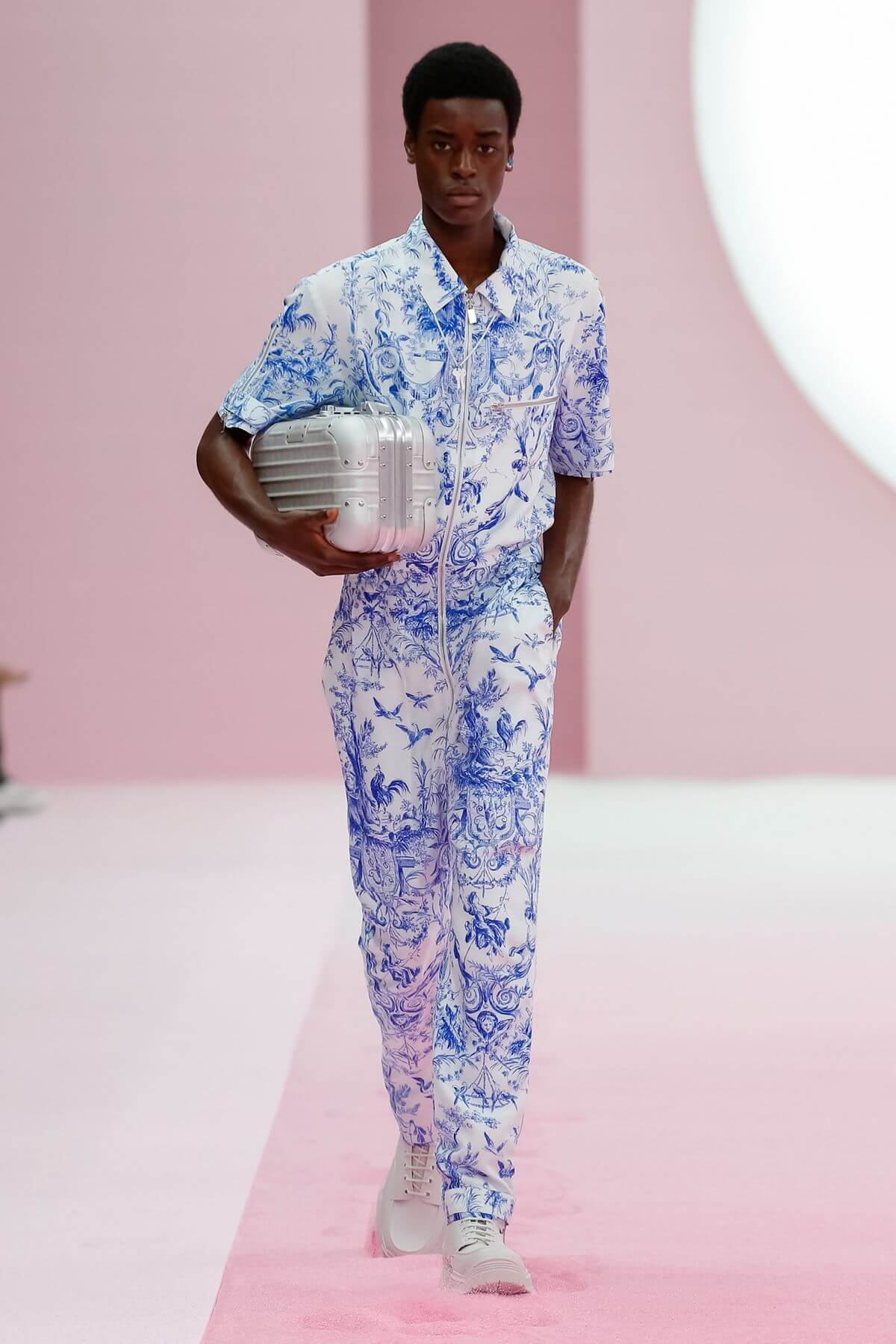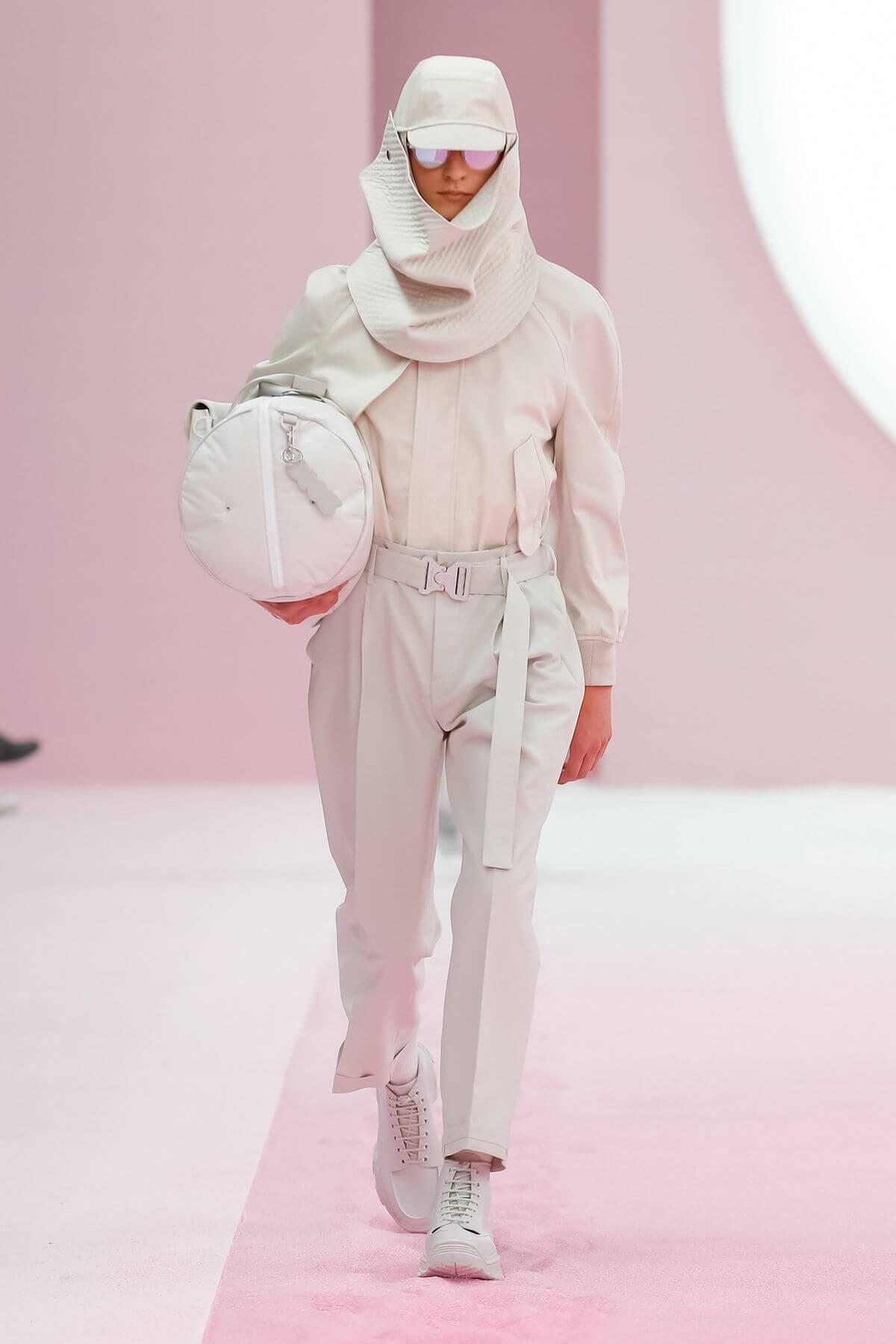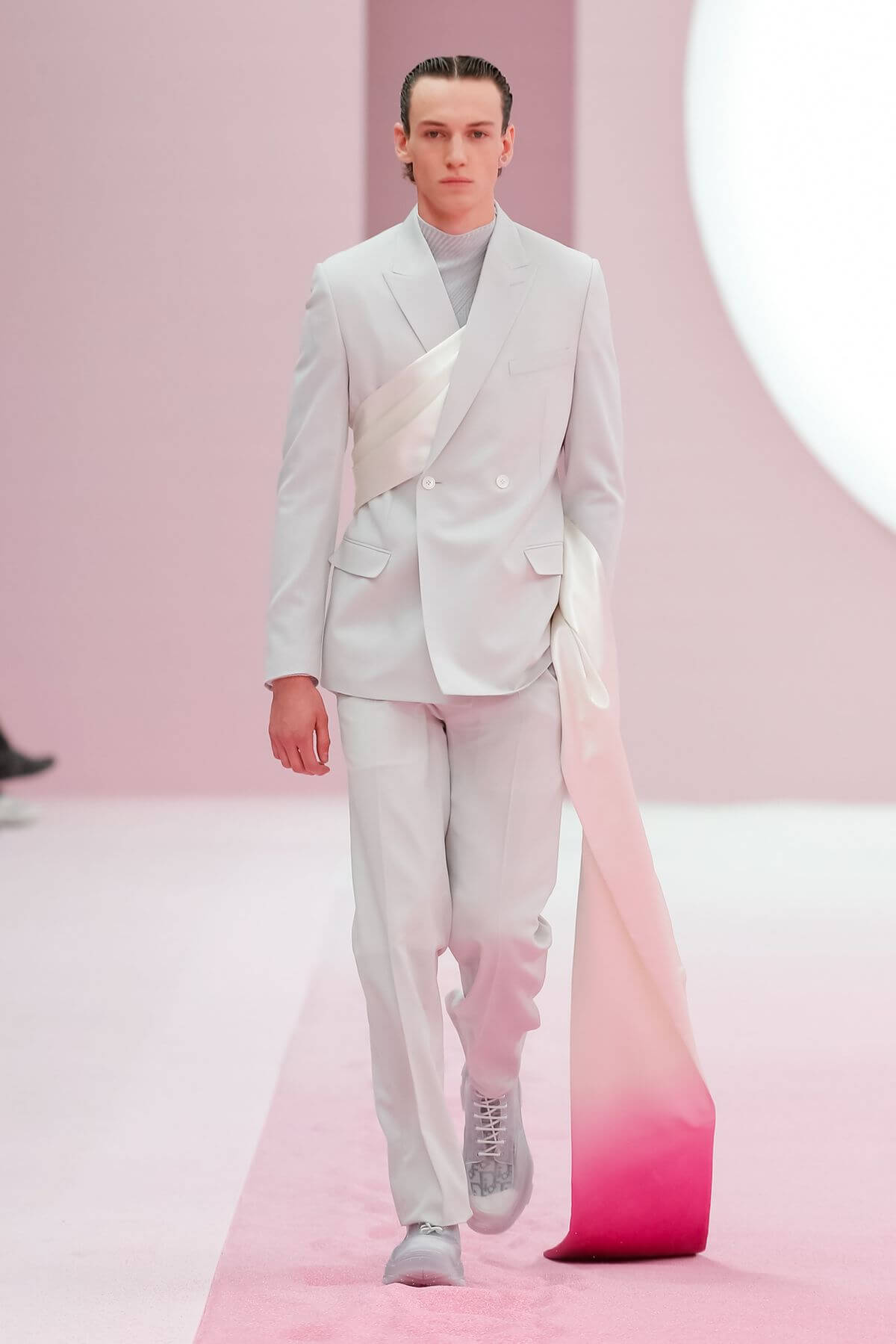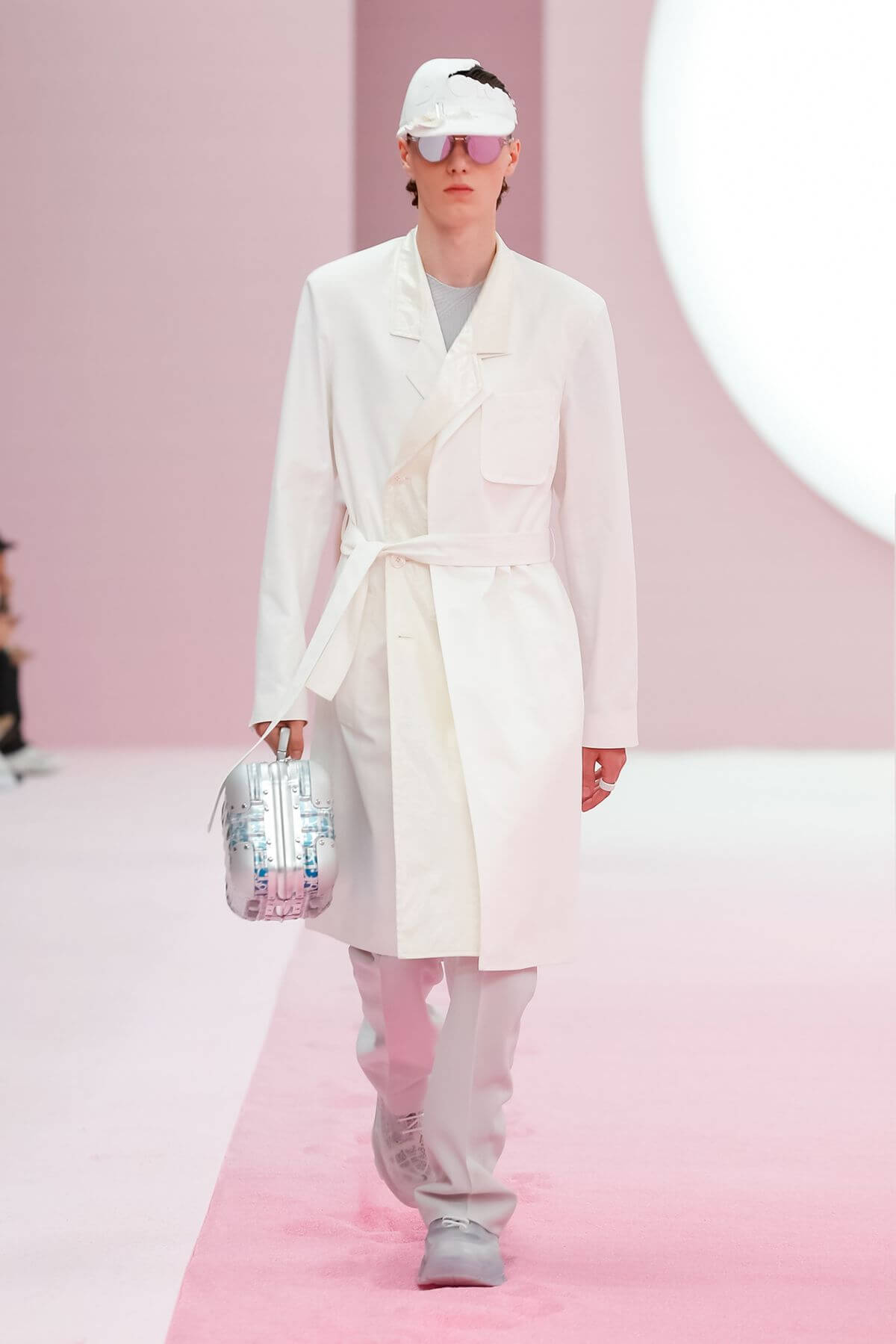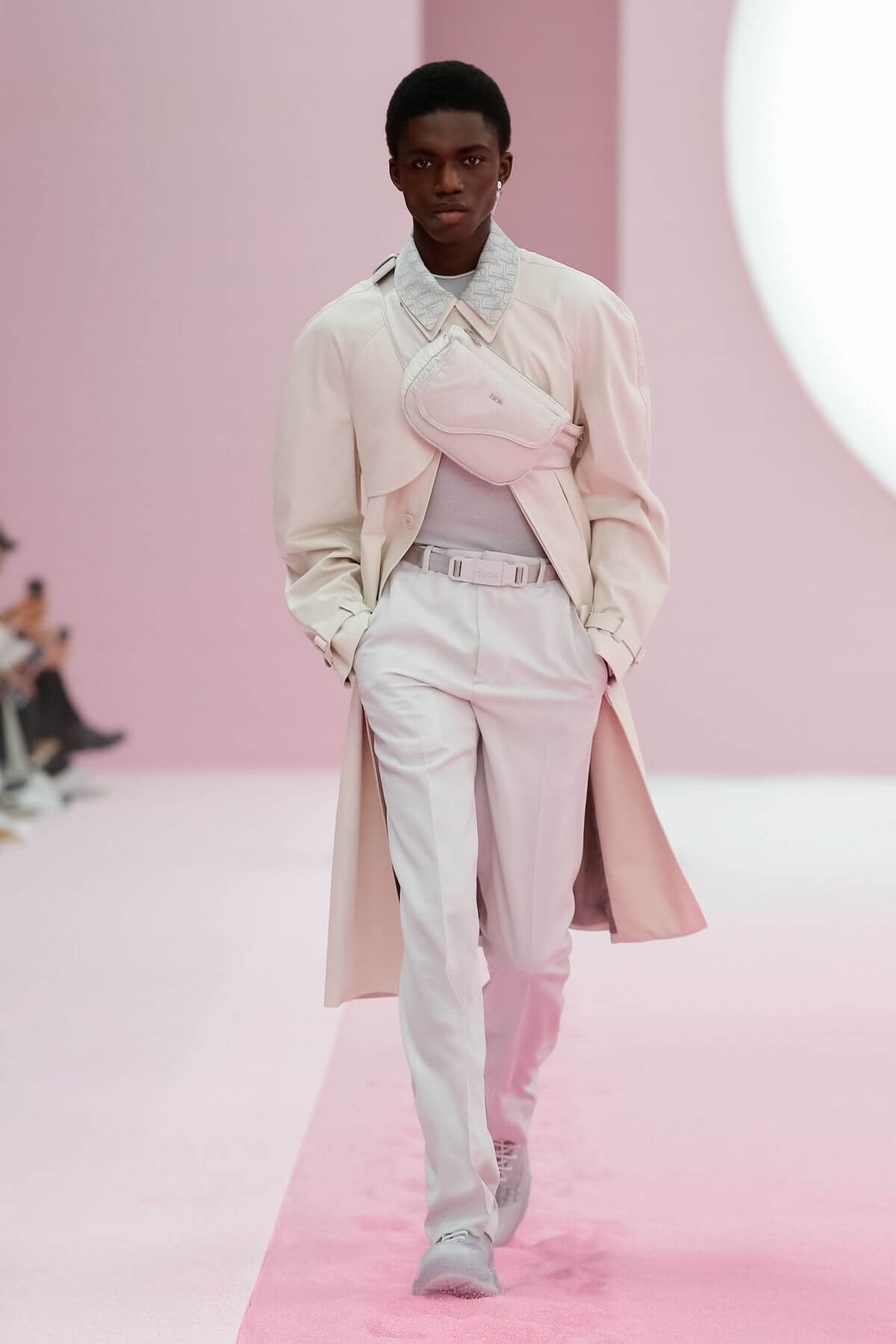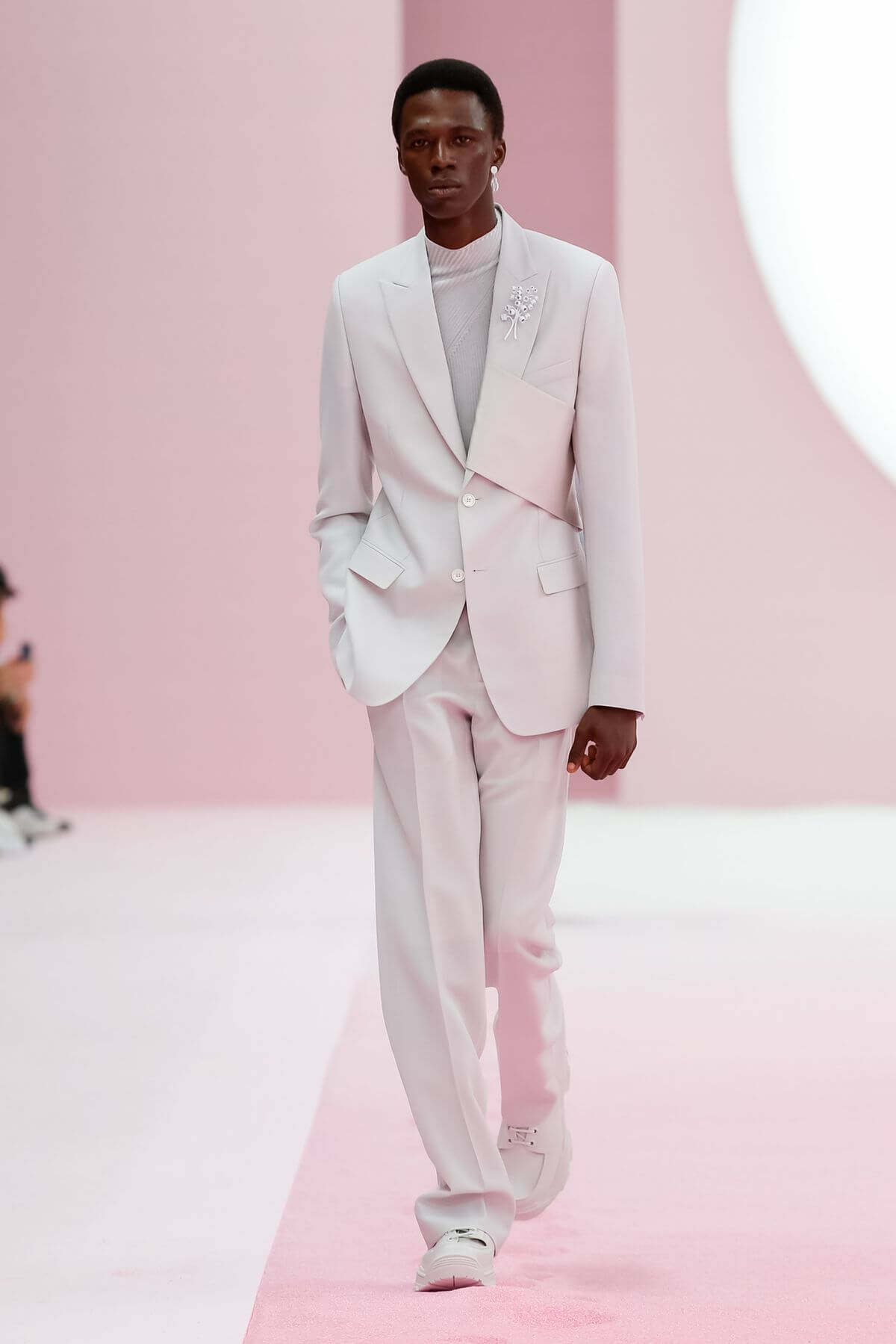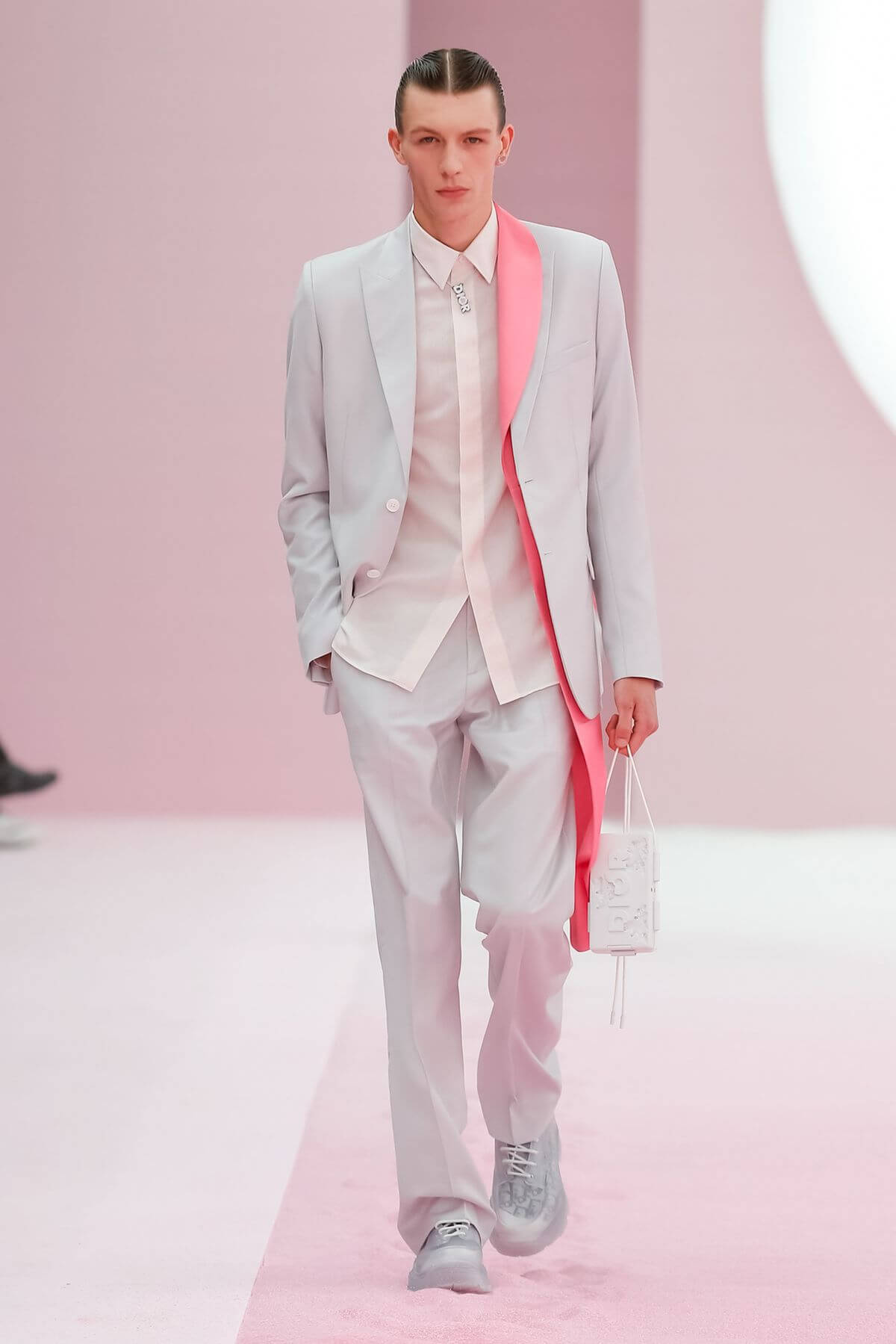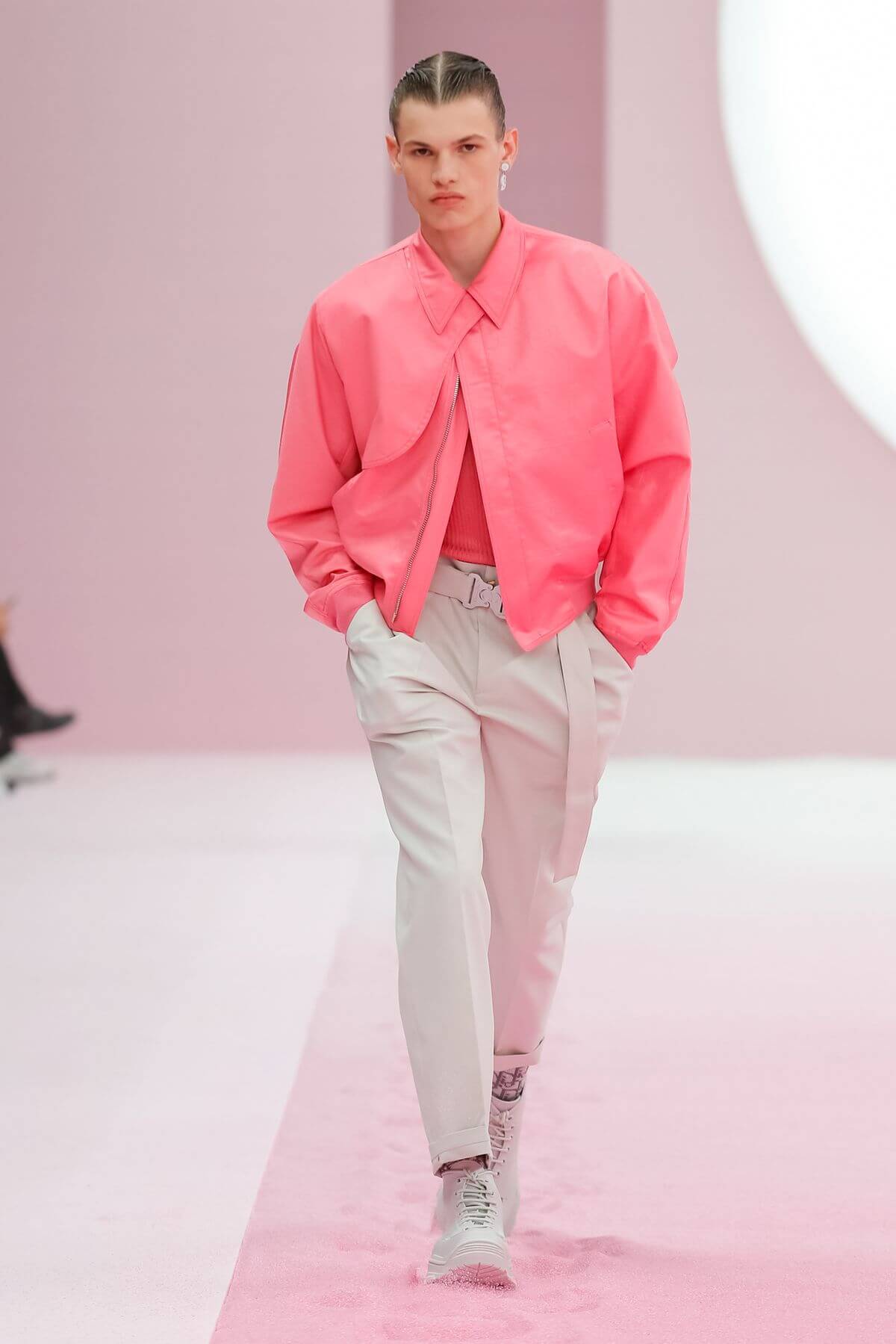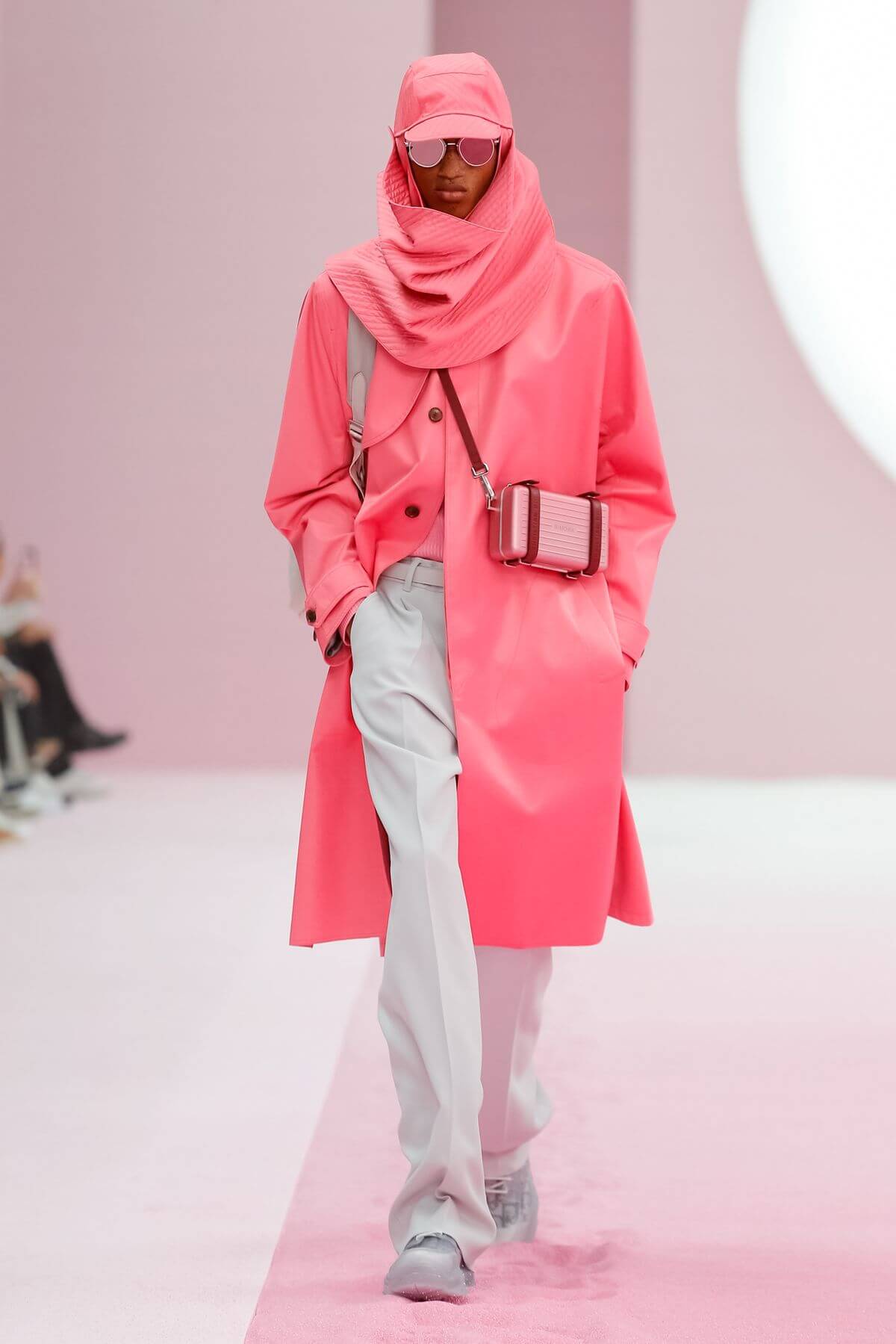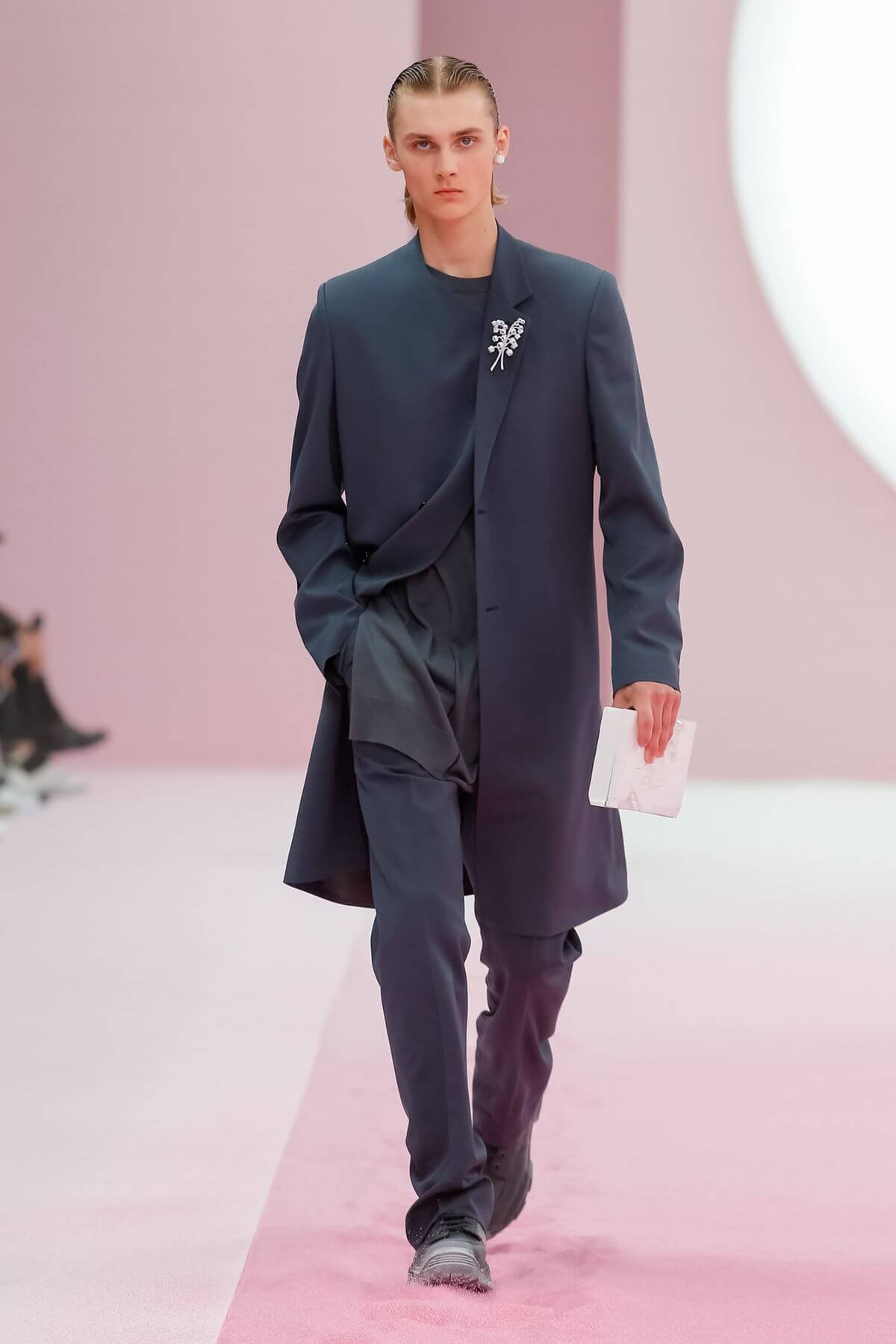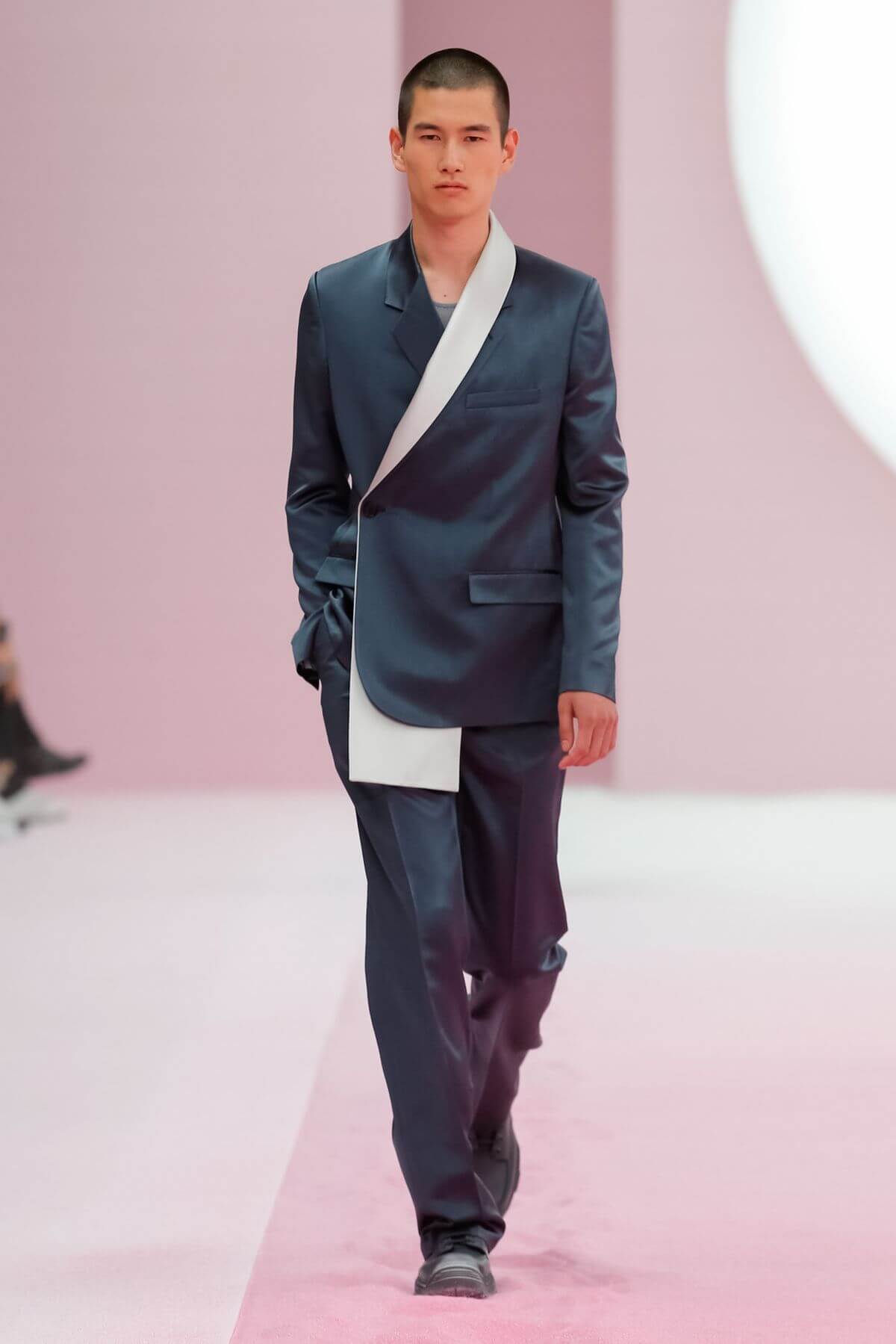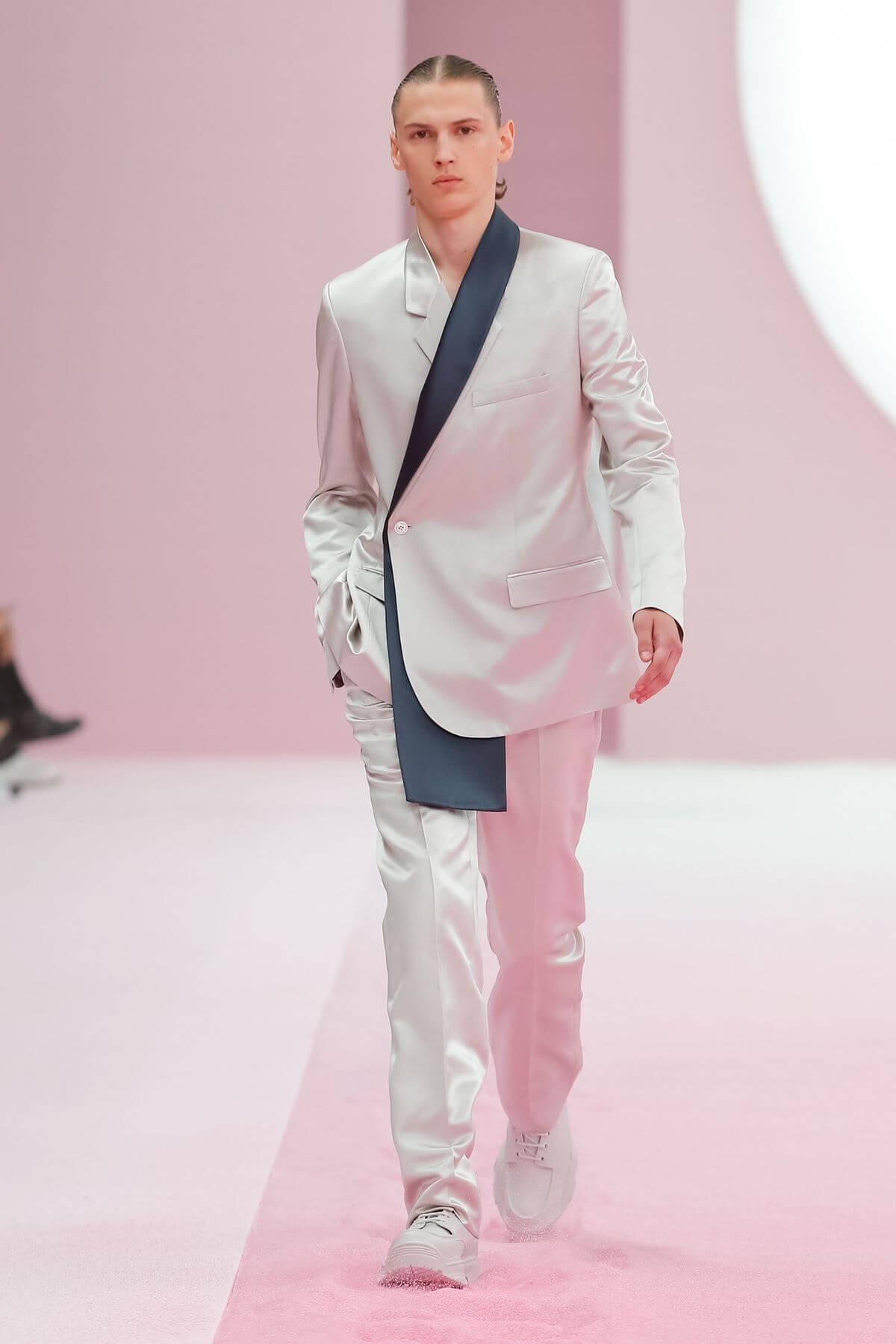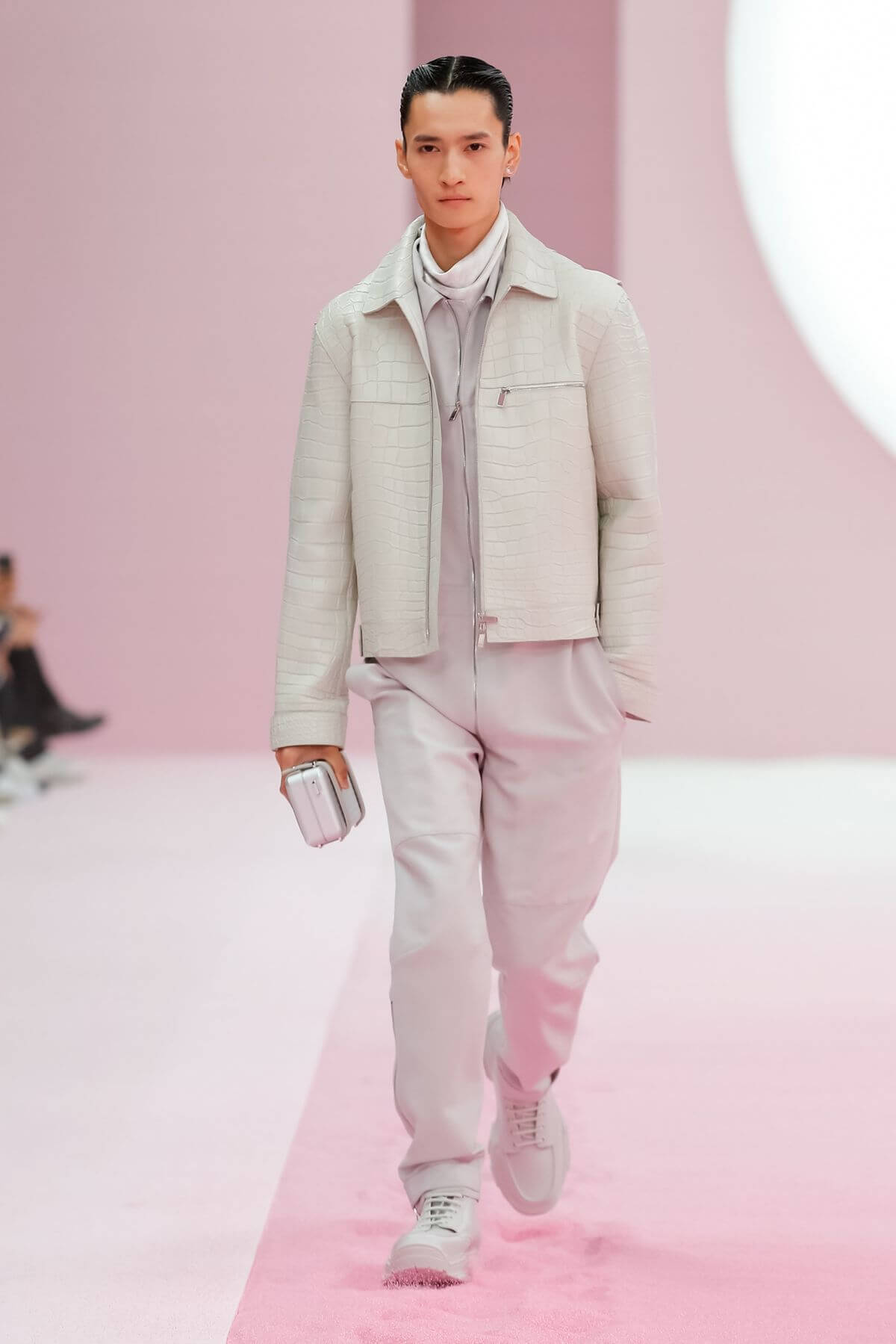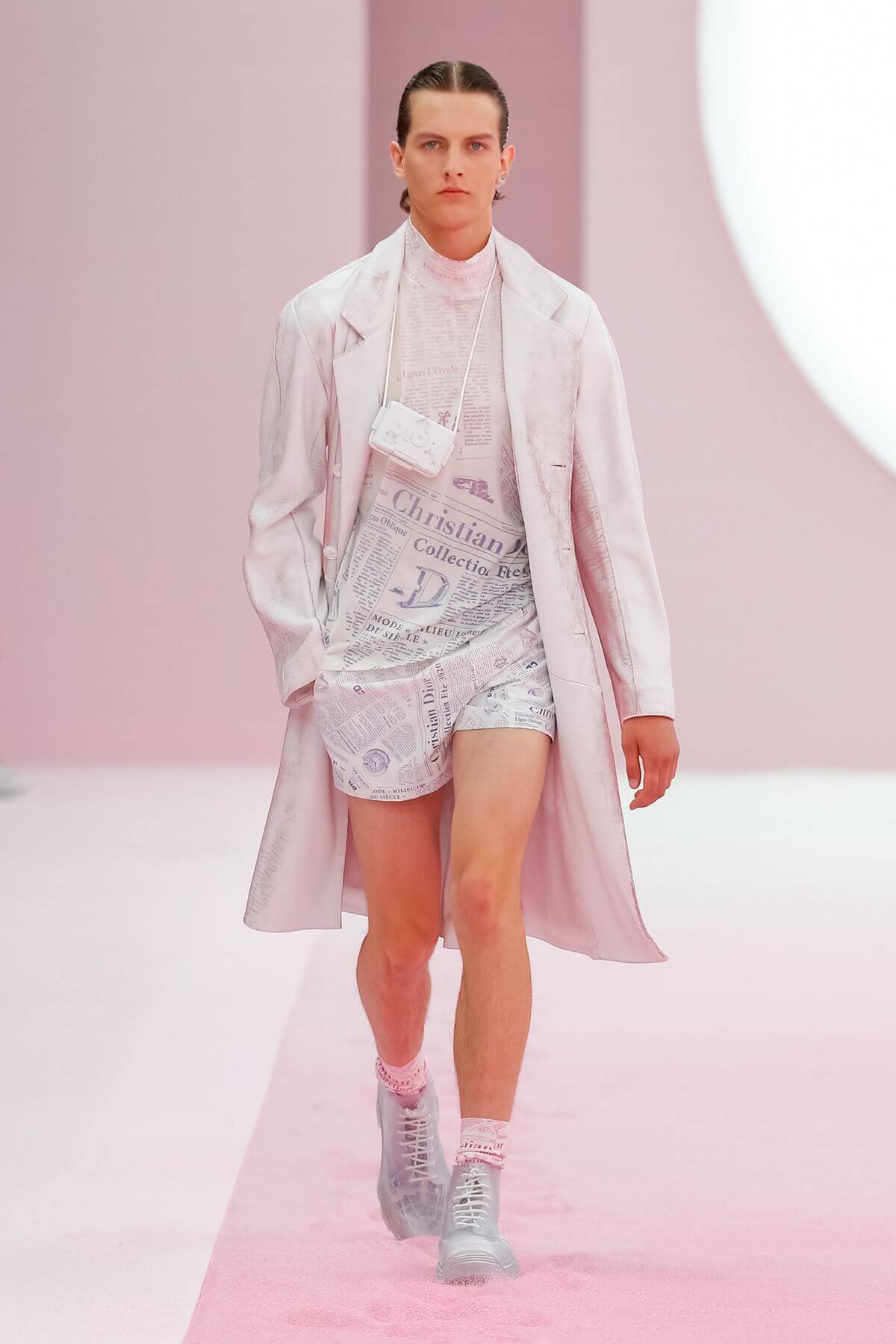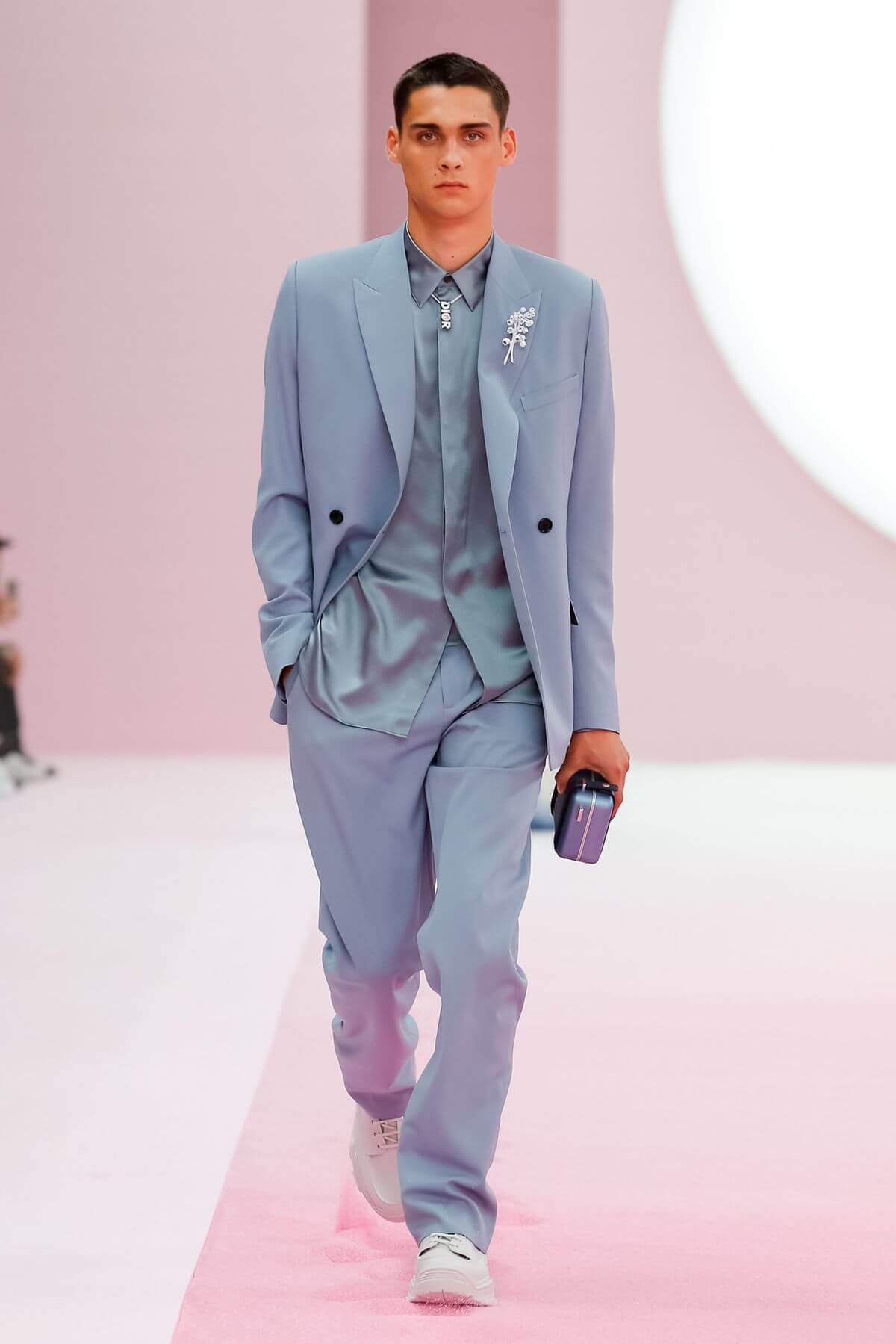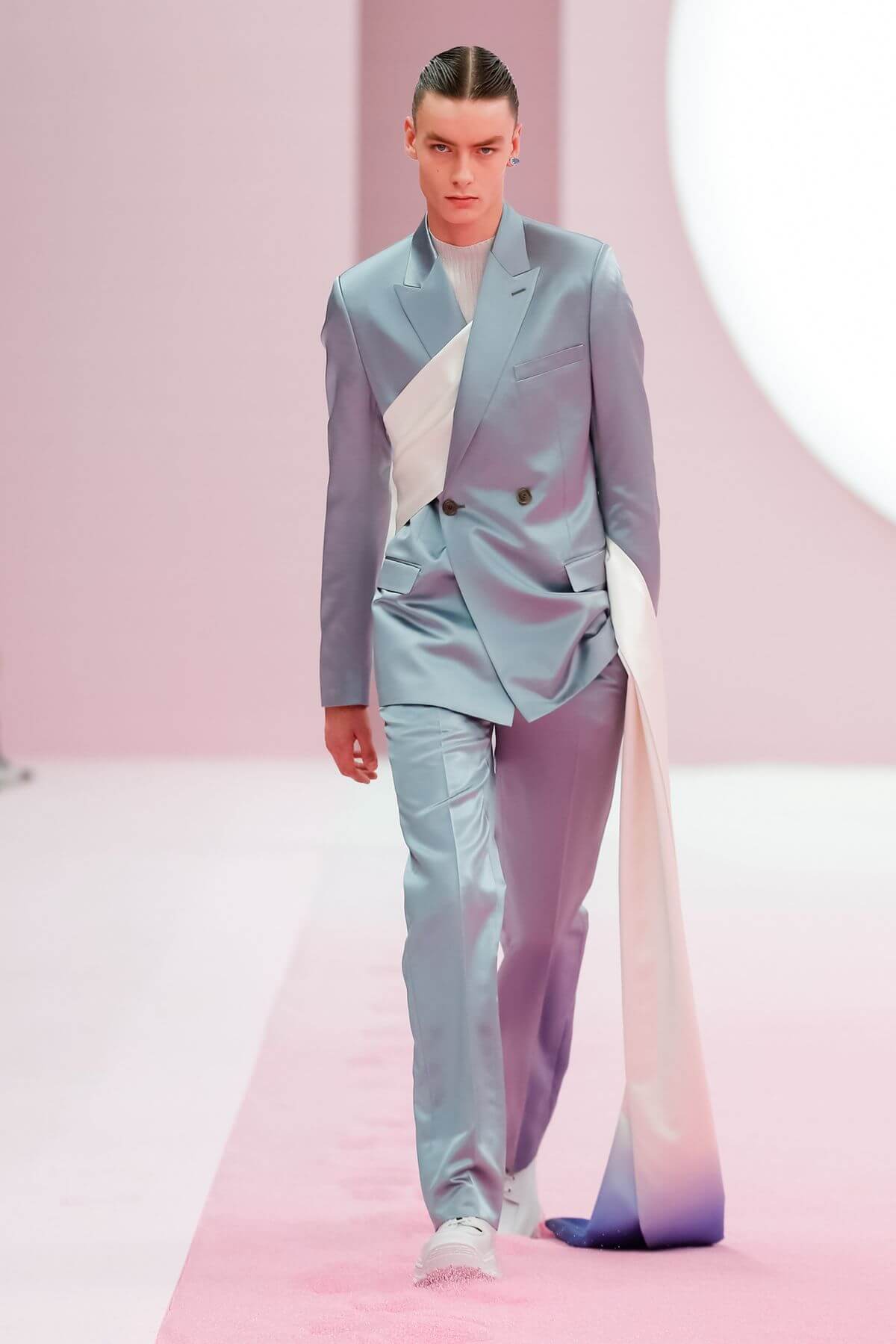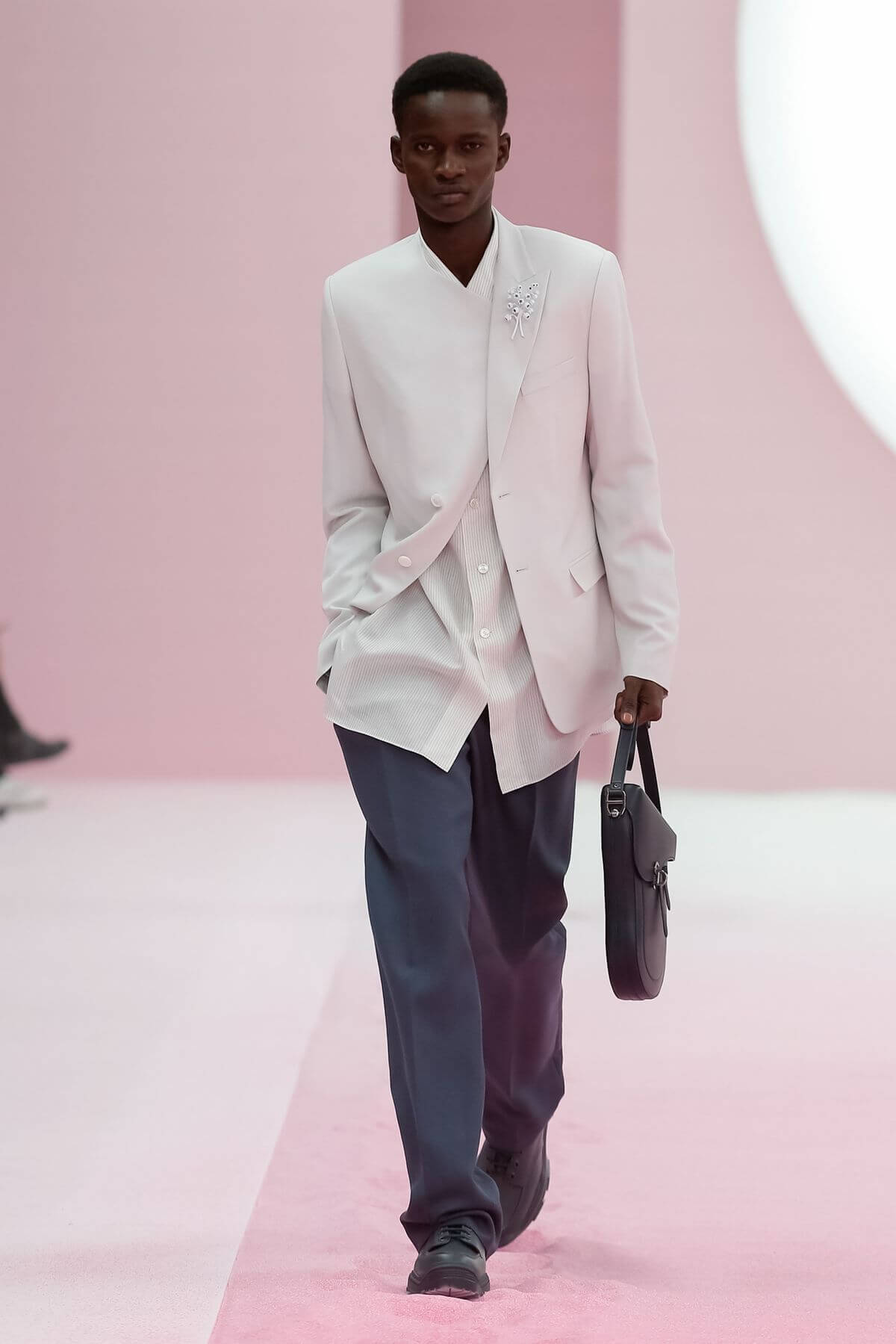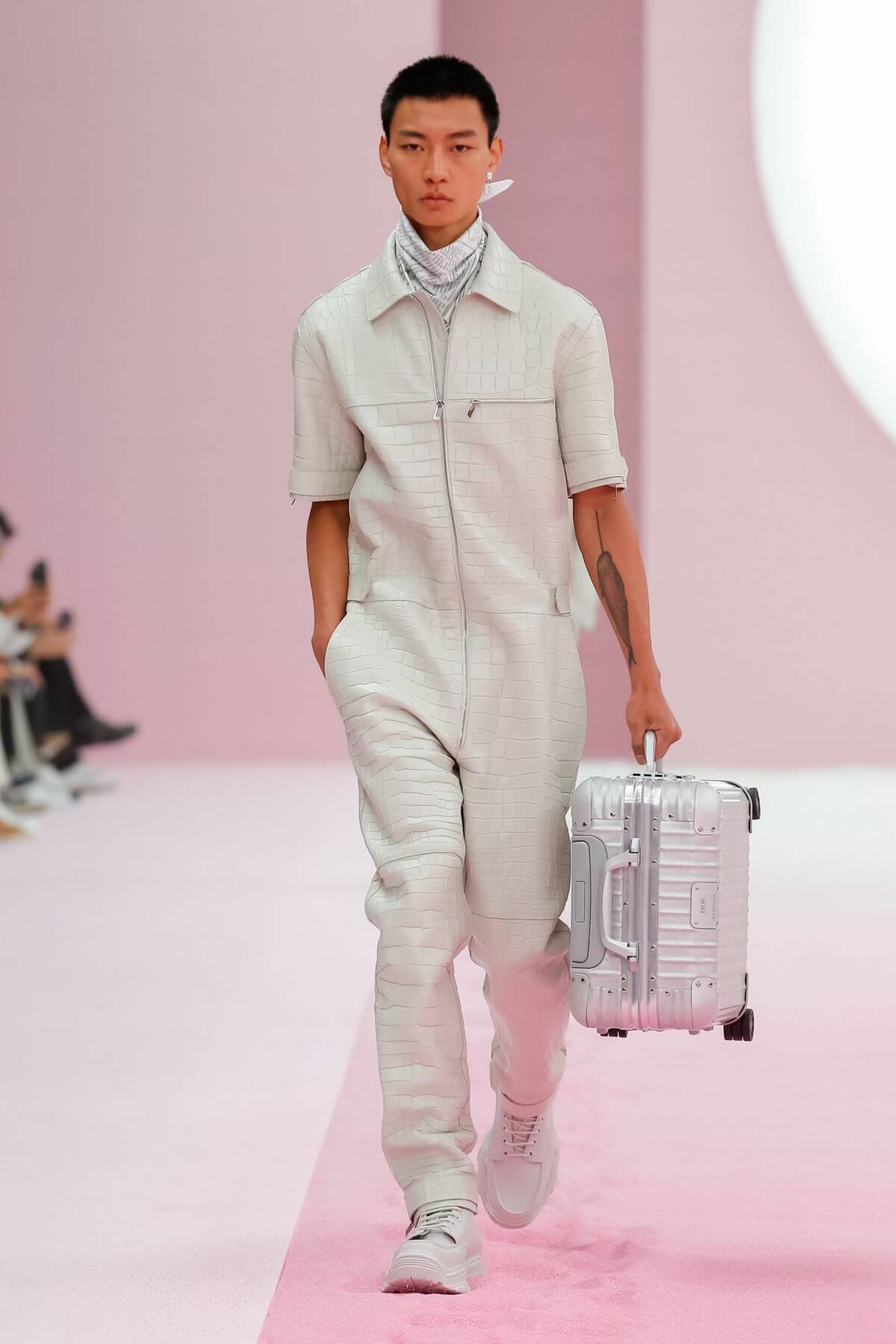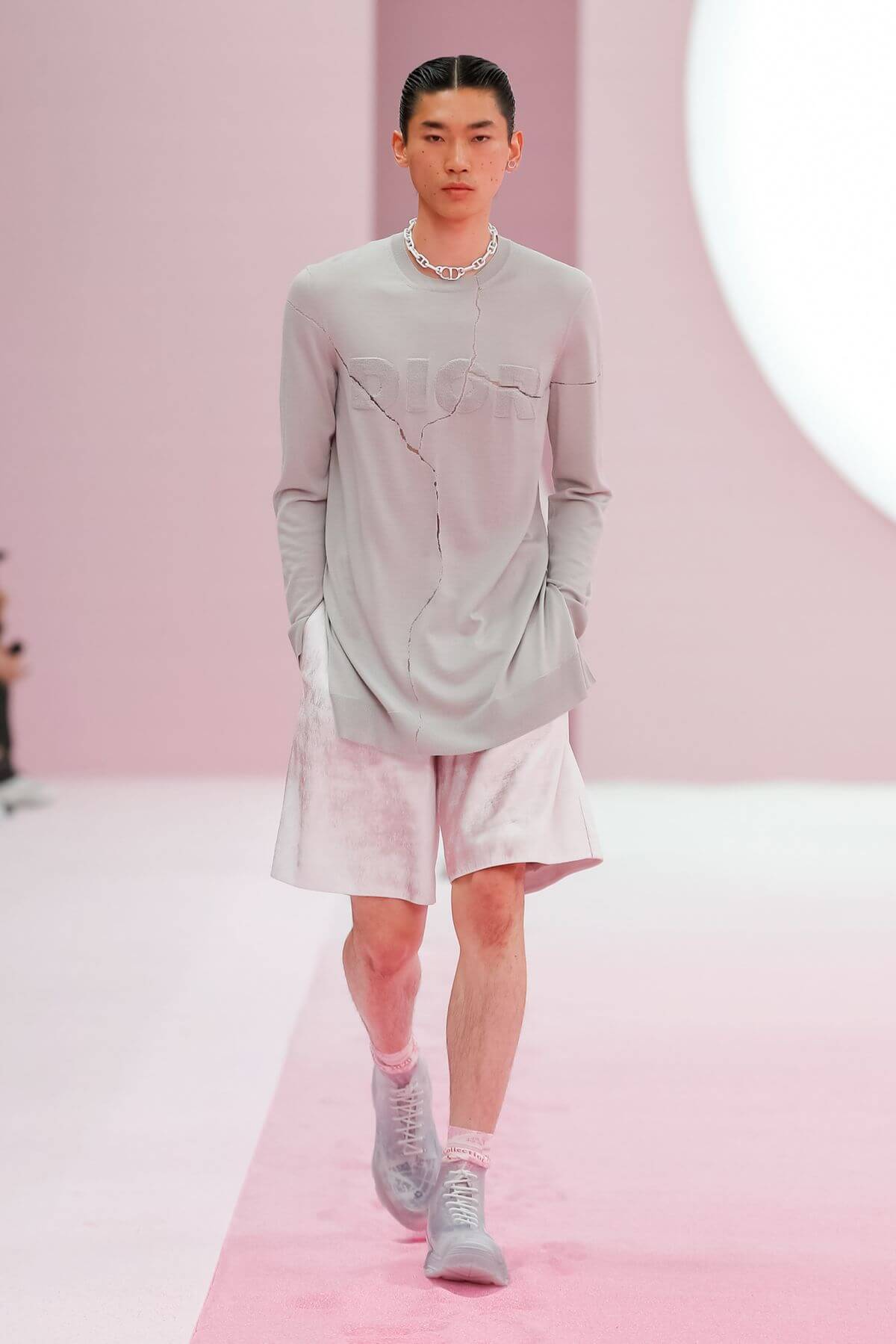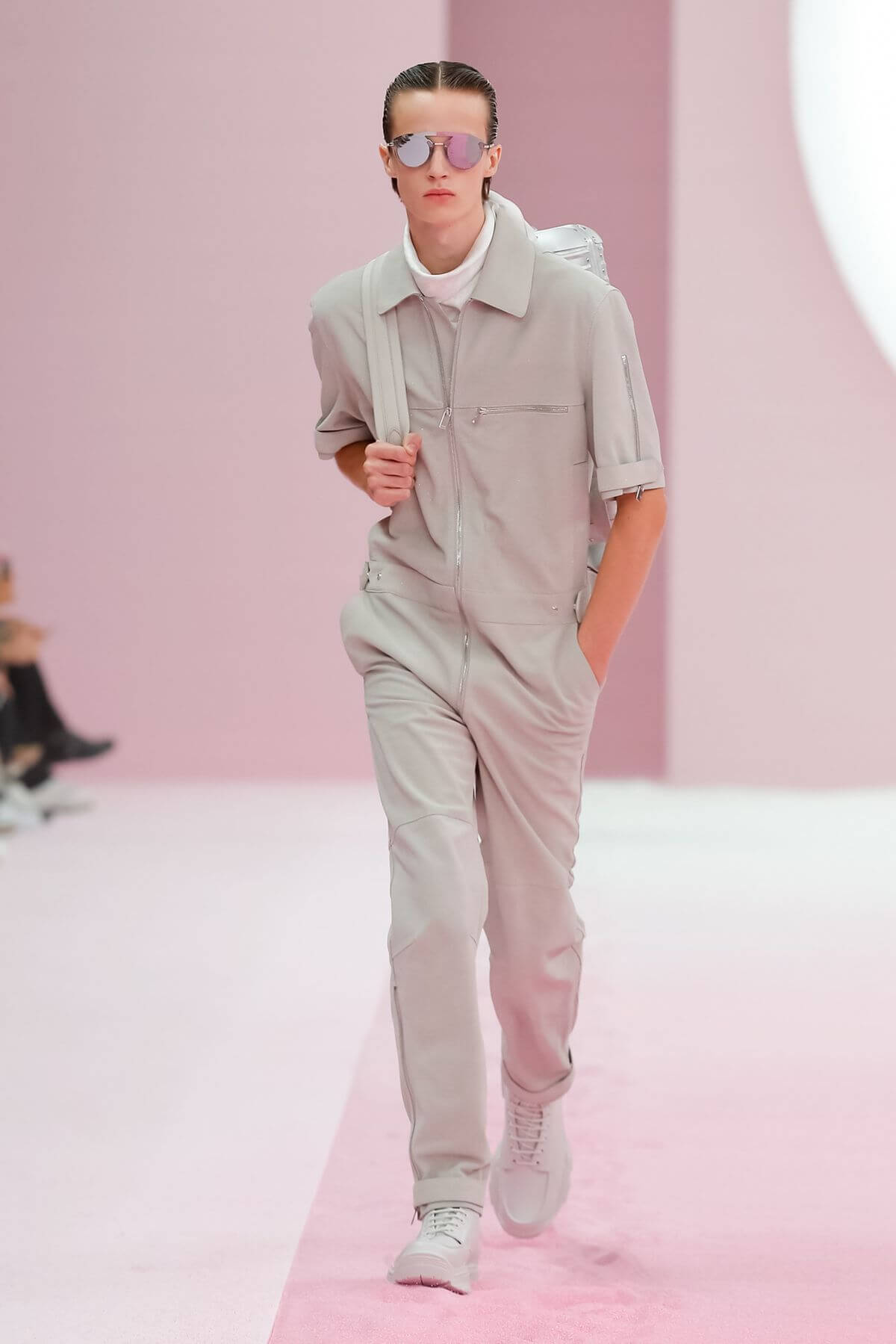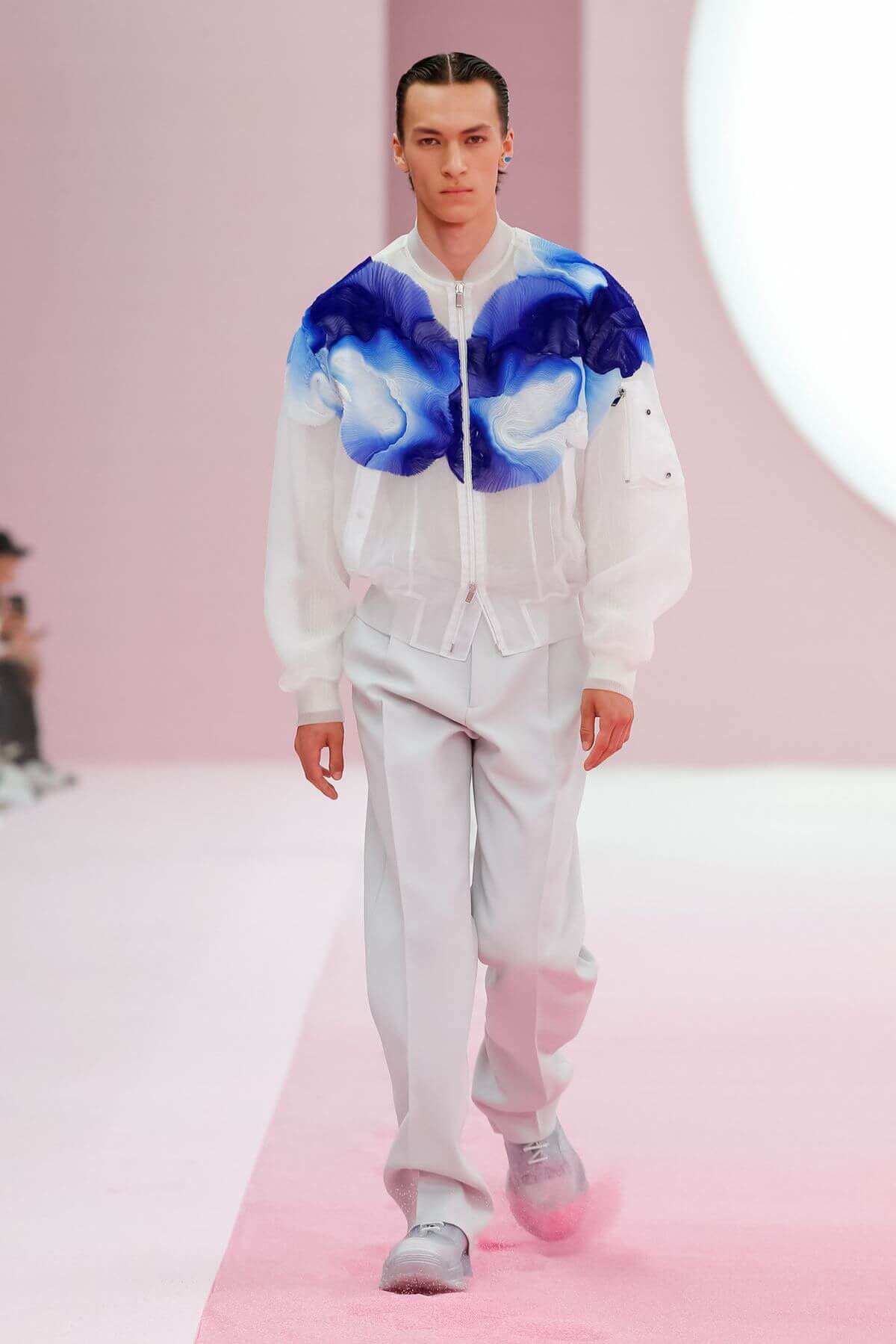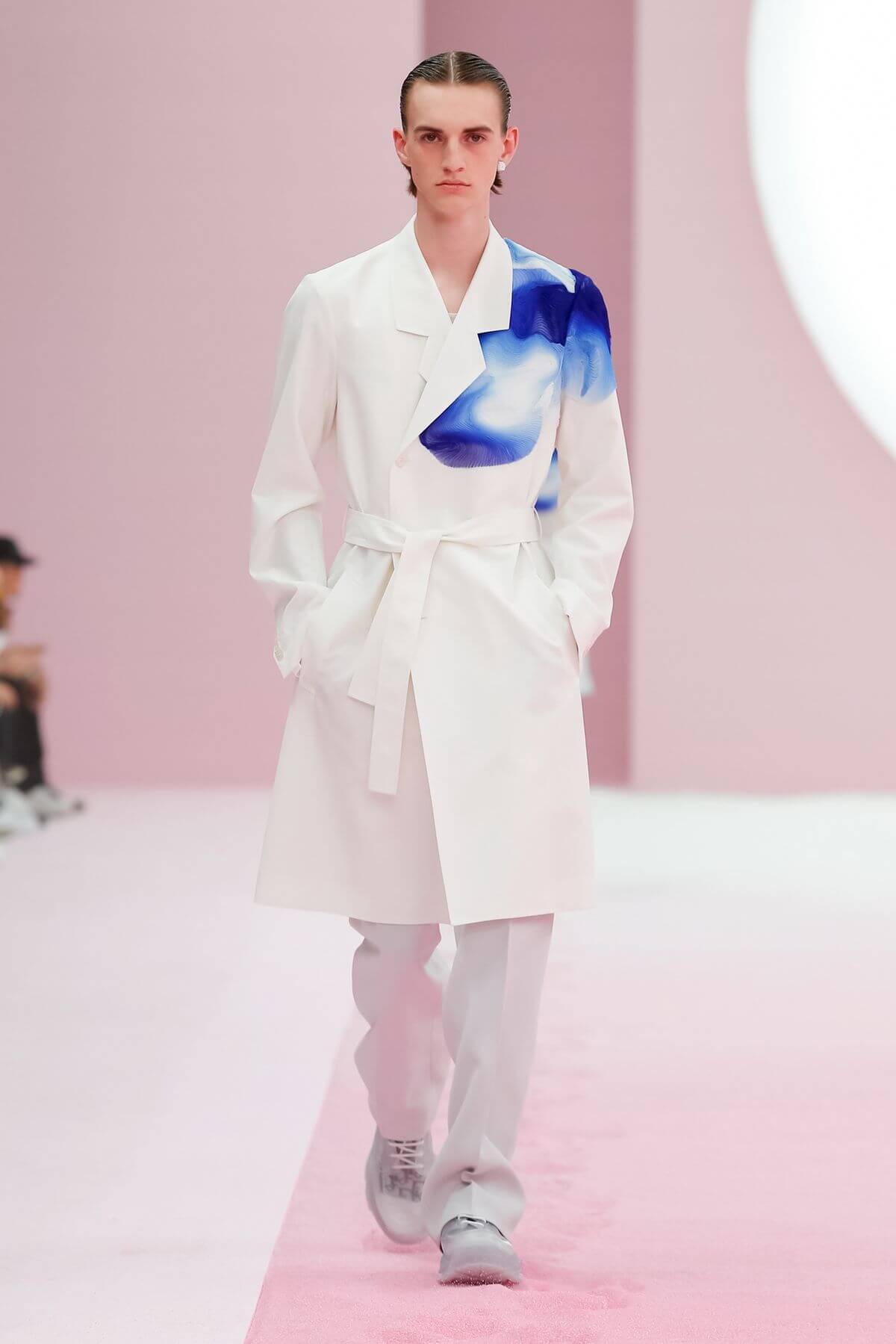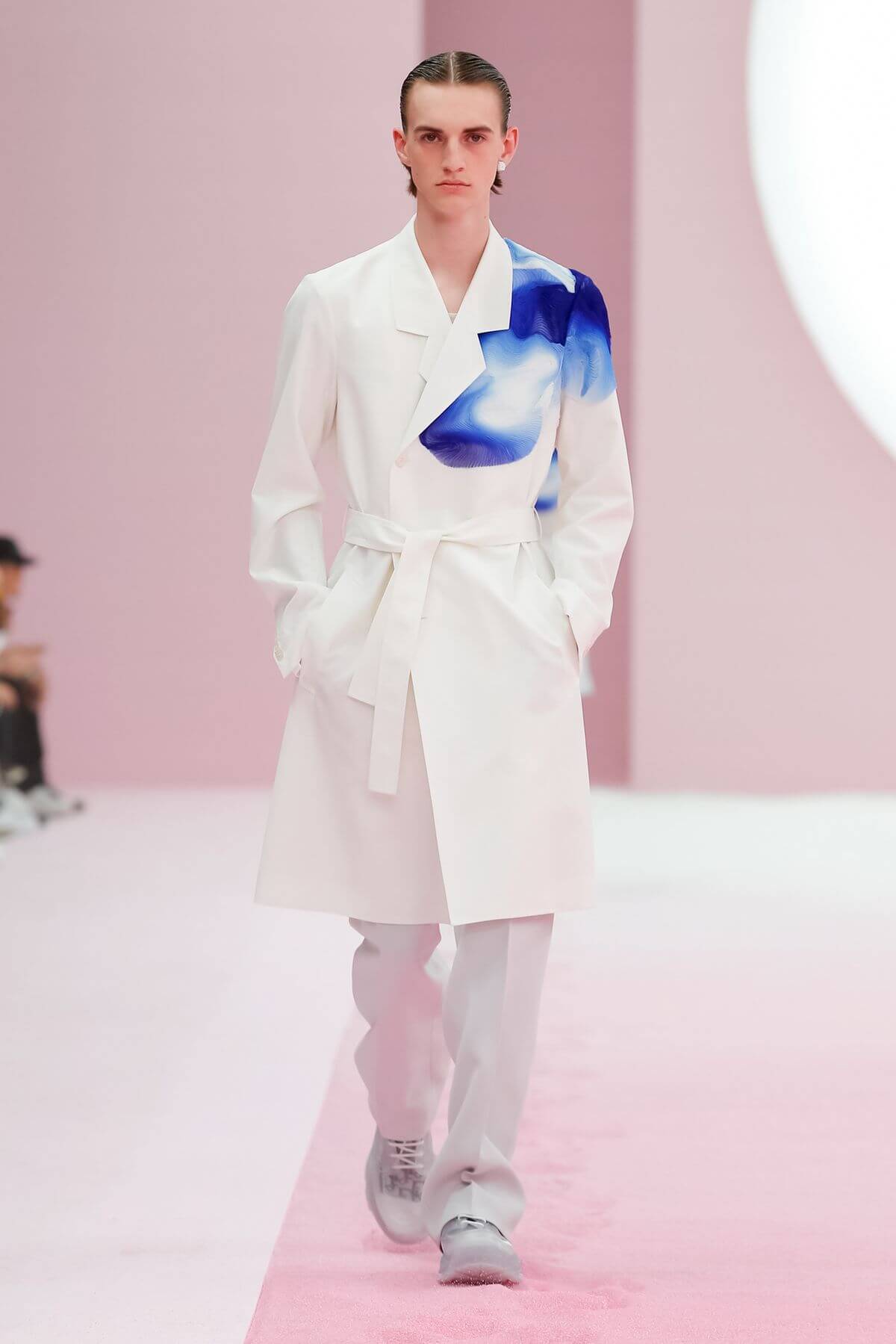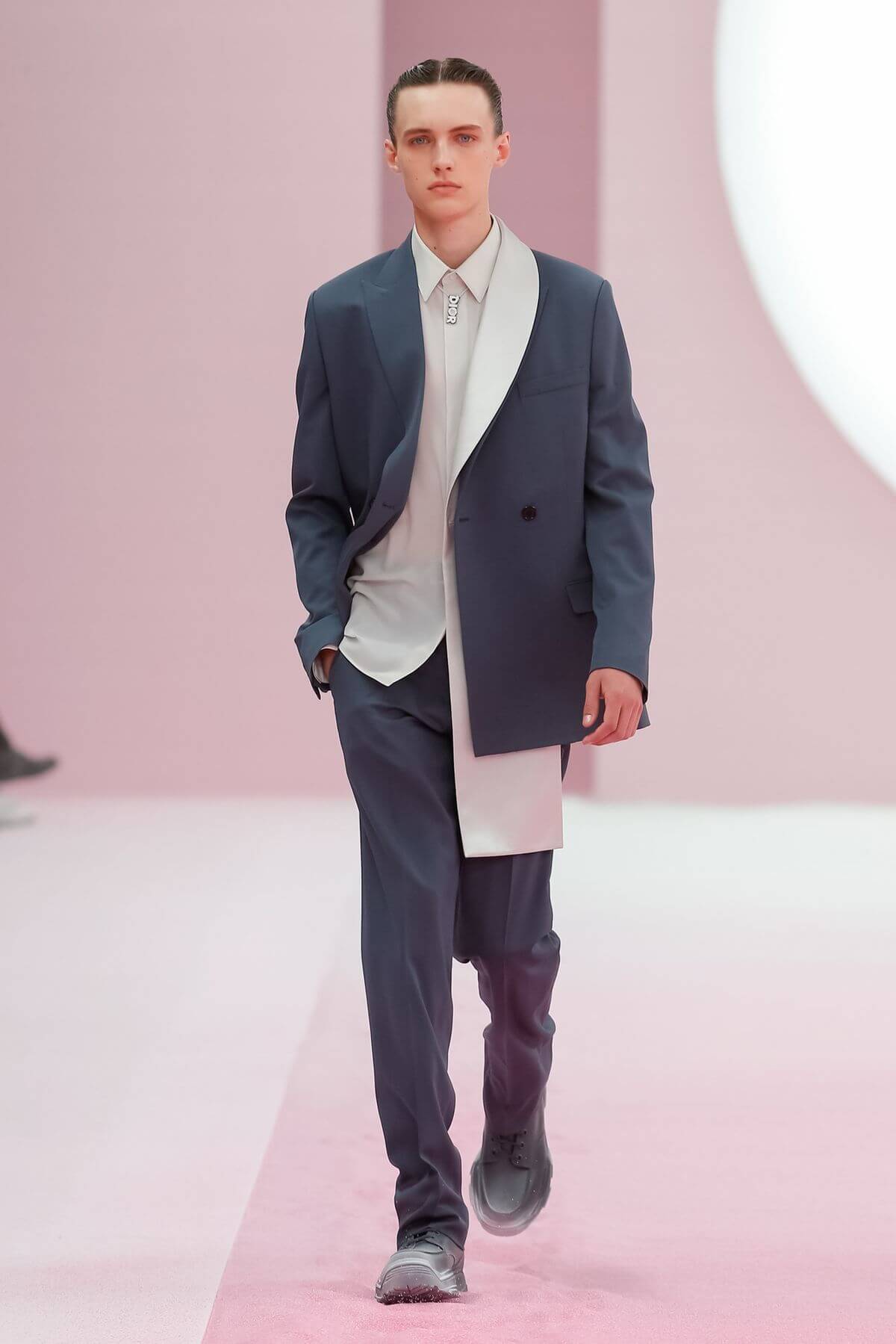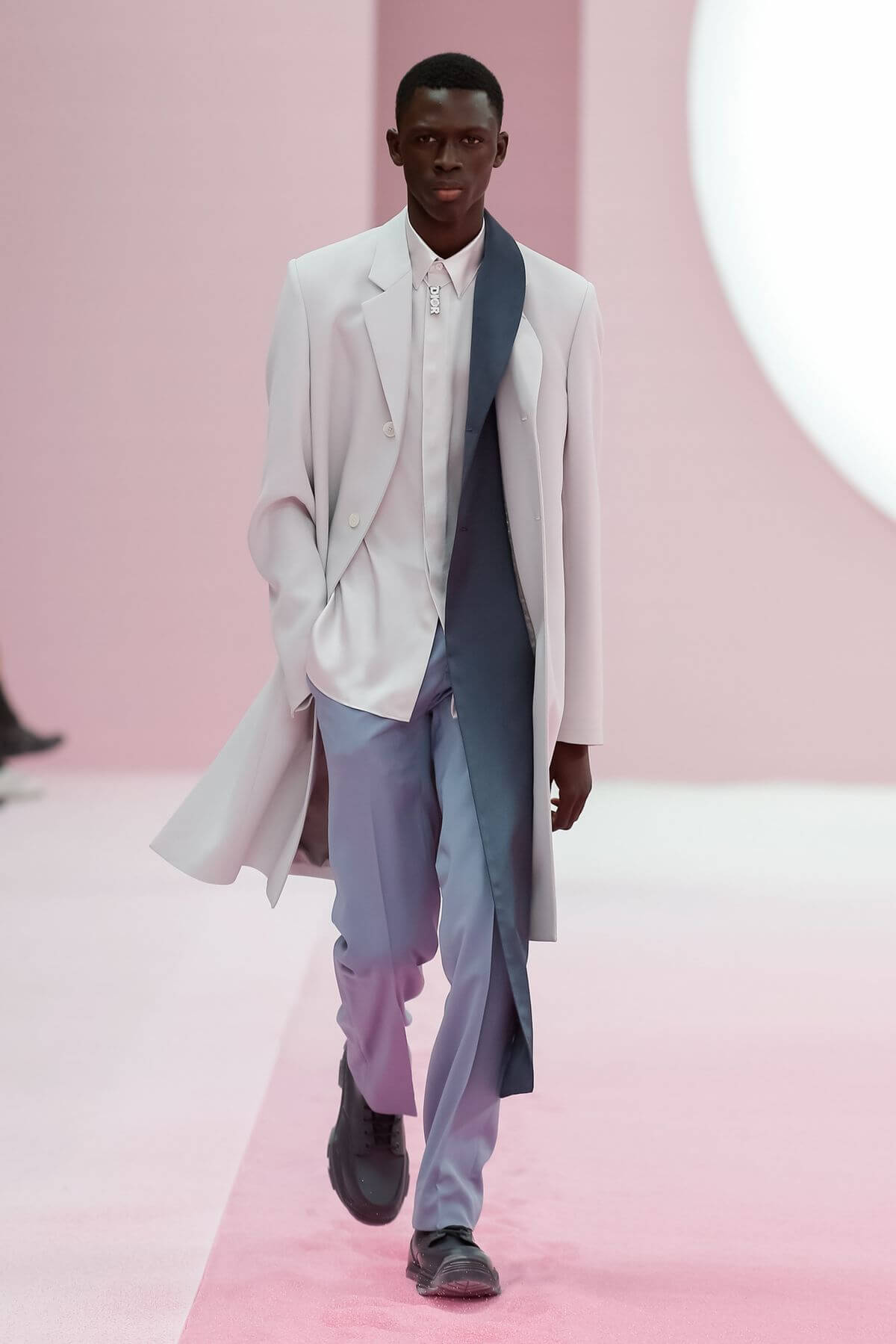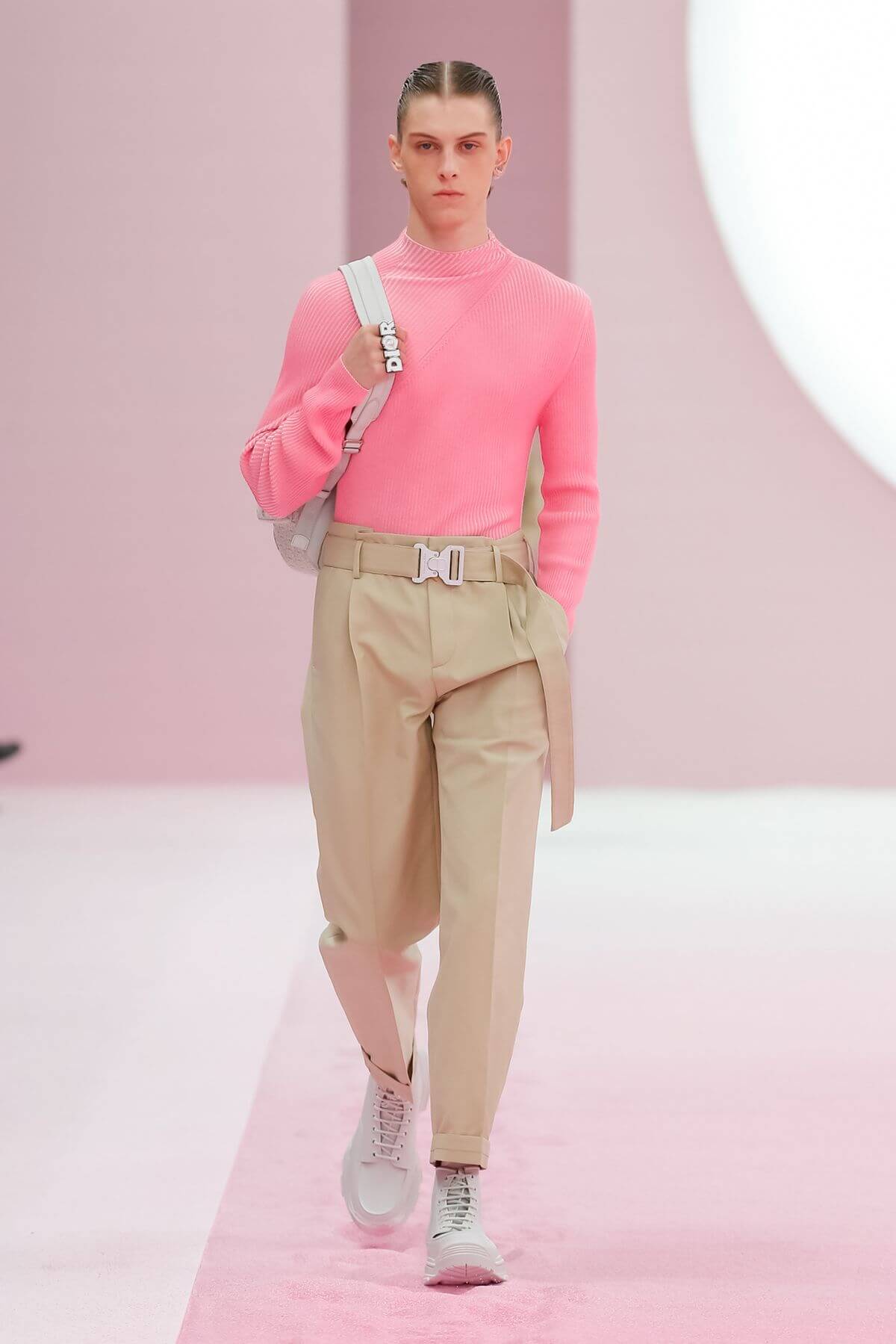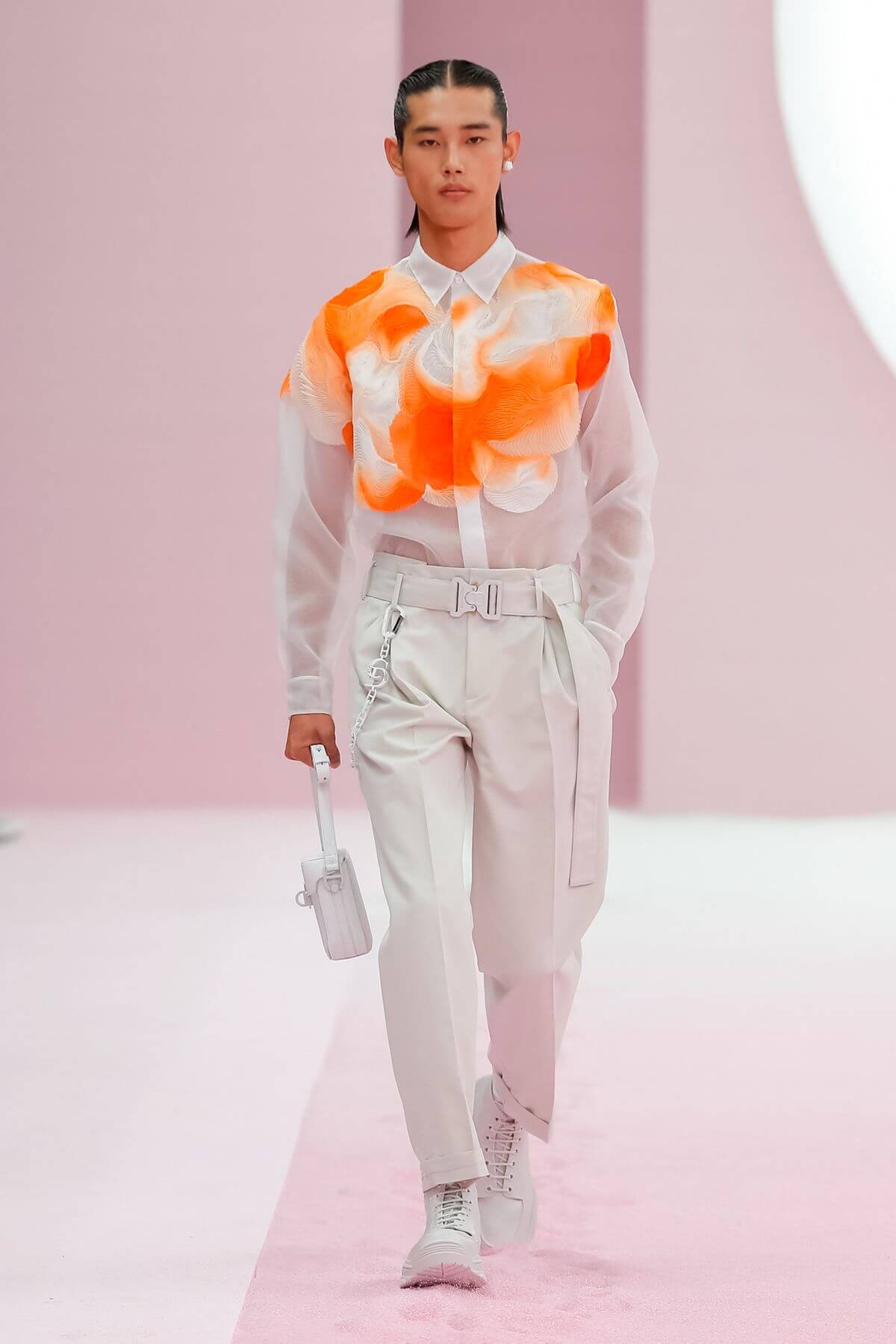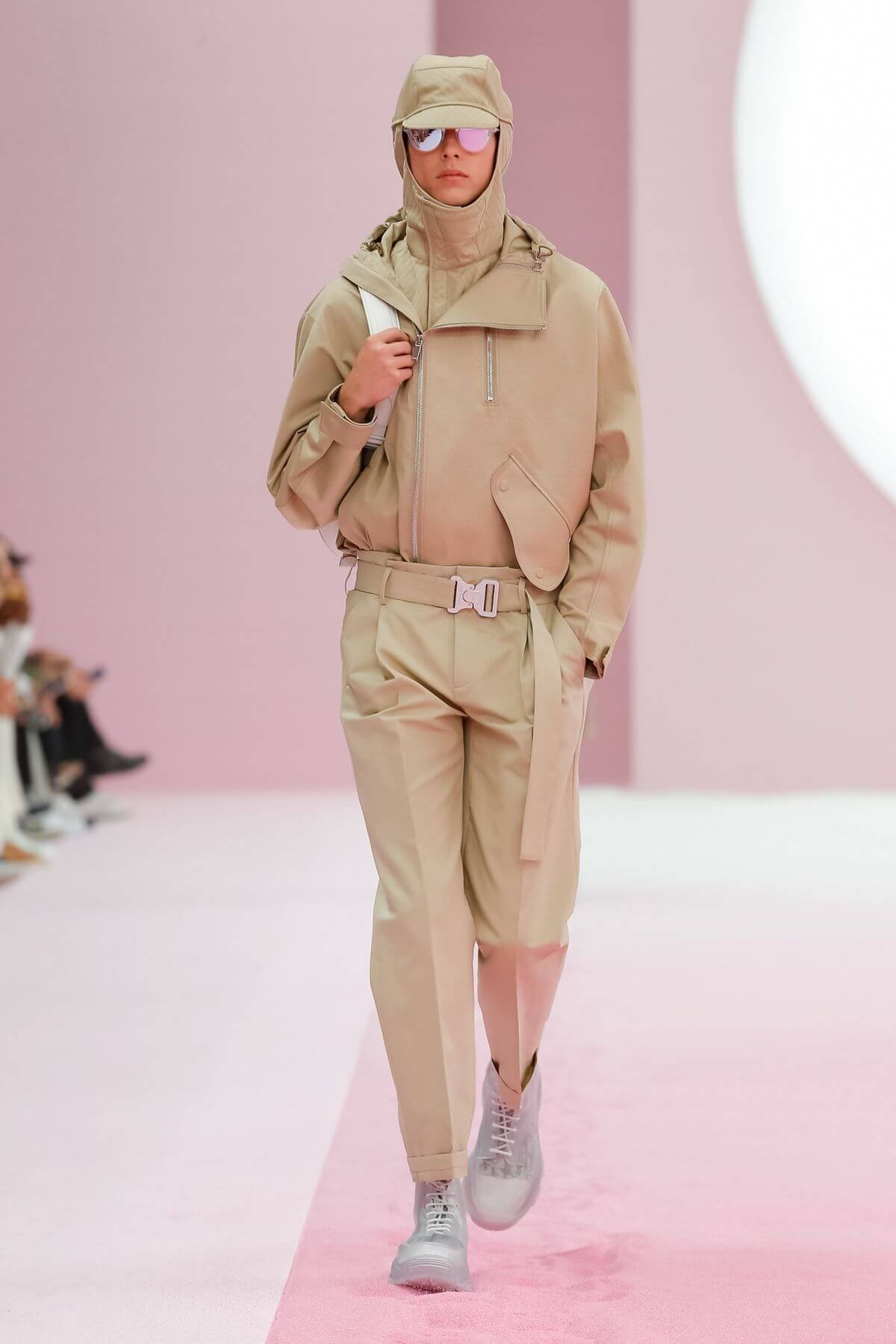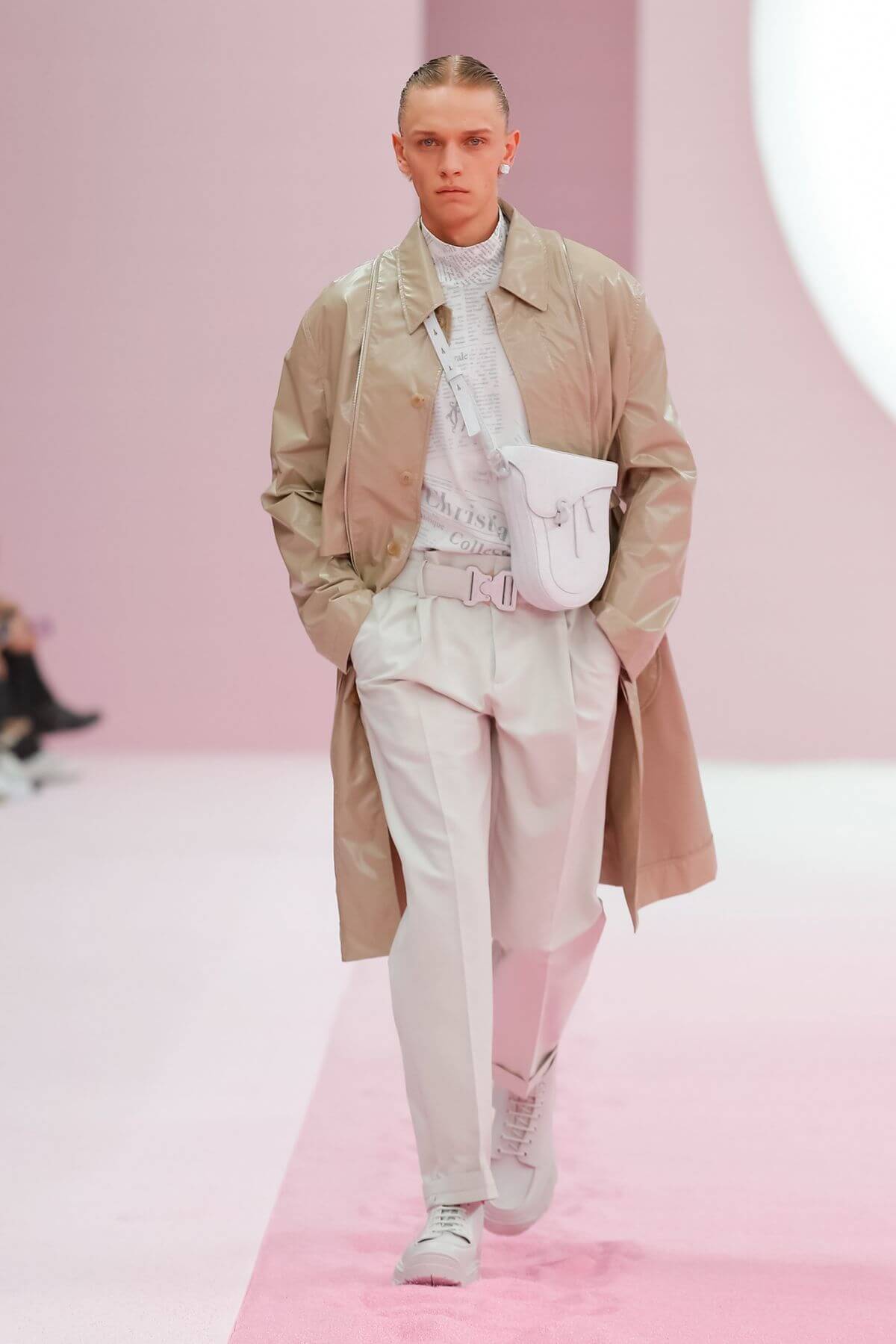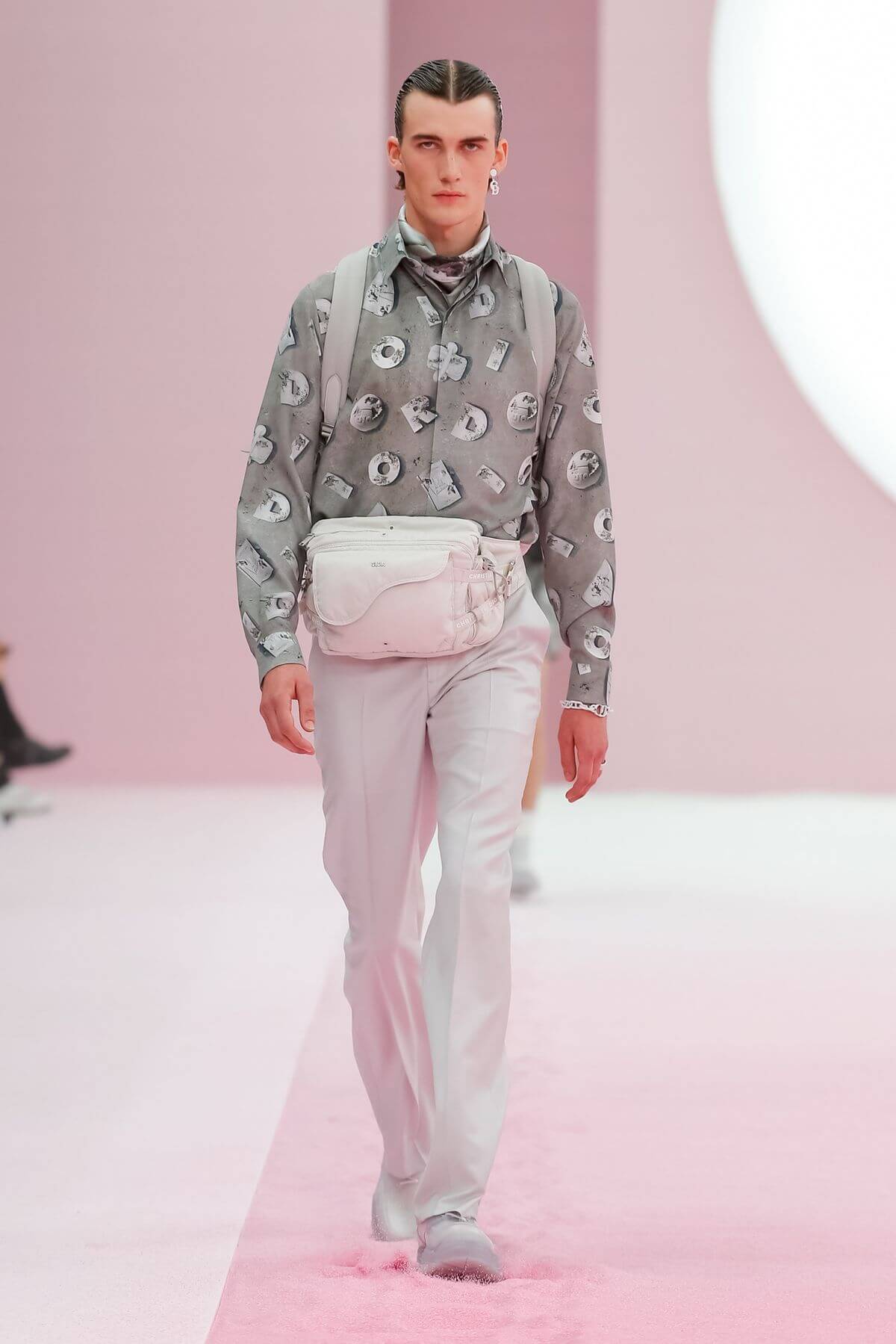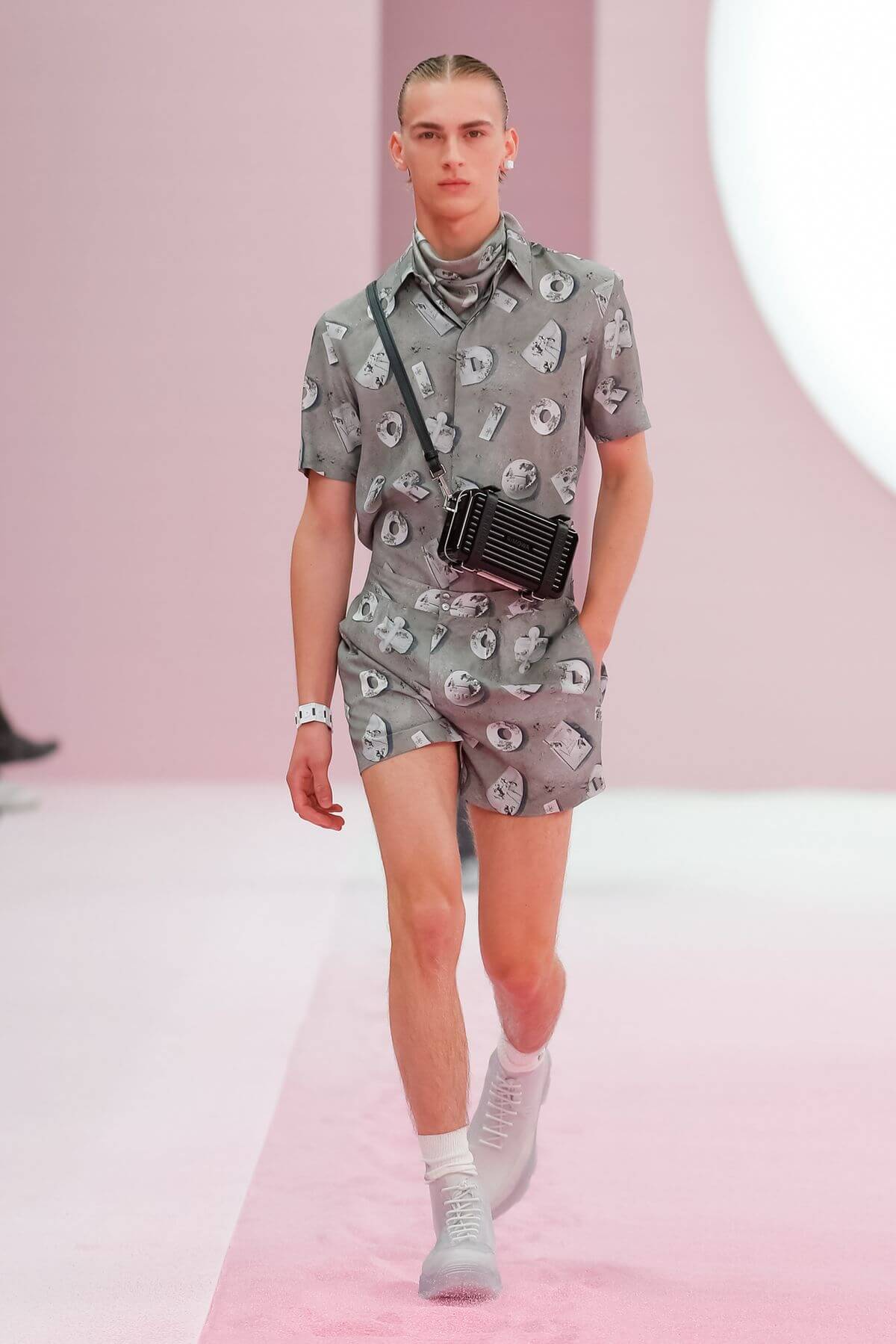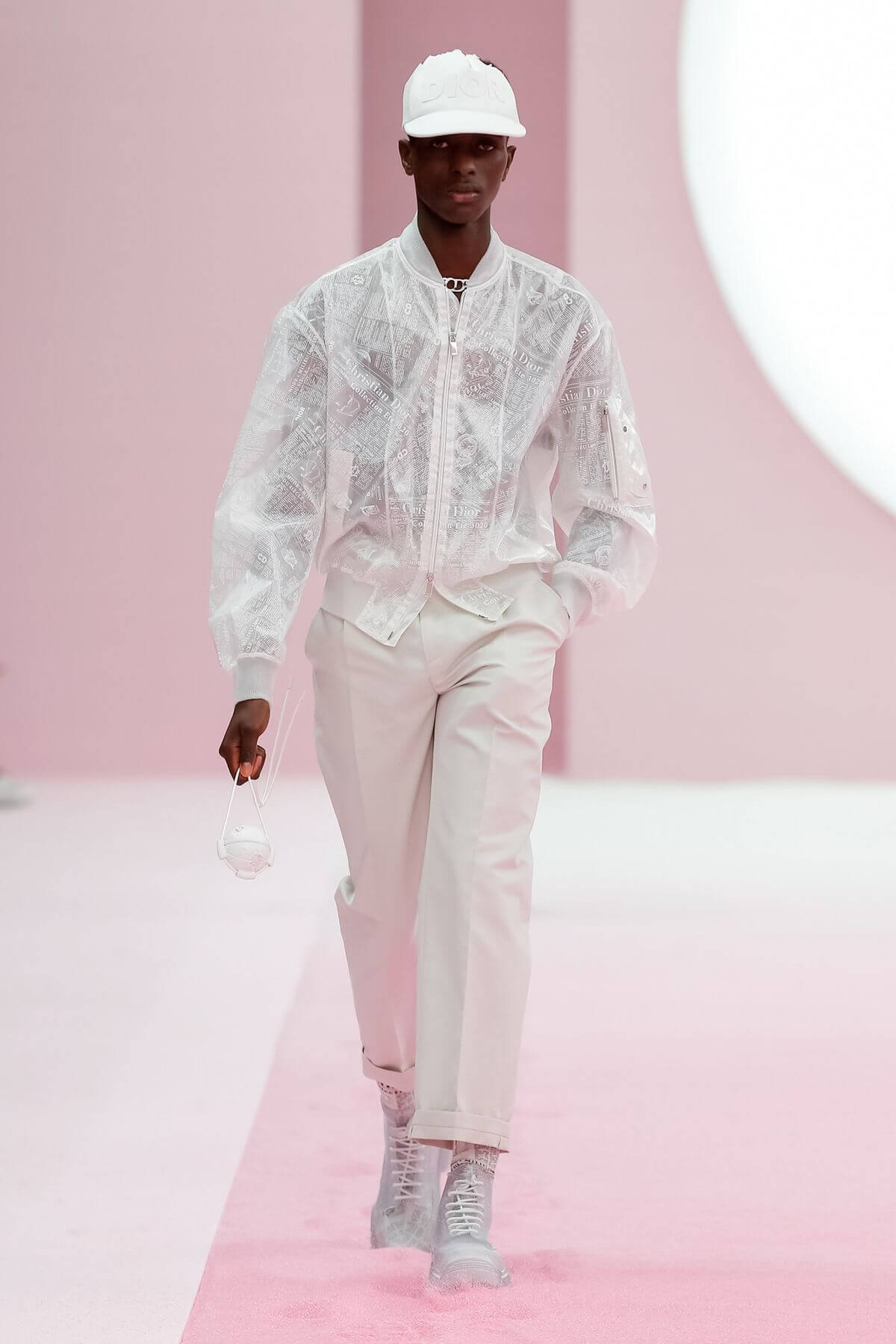 The decayed apect of the monoliths, the pink desert, the futuristic references, the newspaper heritage print, the alliance with the most remarkable names in each area and the refined taste to put it all together, brought us a stunning vision of the savoir-faire of the French house and Kim Jones' incredible capacity to assemble it.
If this is what awaits, we welcome Apocalypse.