READ IN: Español
Banksy always surprises us. The British artist reappears once again to demonstrate with his talent the crisis of the Covid-19. On this occasion he has not done so in protest, but rather by praising the work of the toilets around the world. Since this pandemic began, the whole world has changed its perspective with respect to the professionals who have remained strong on the front line in these moments of struggle.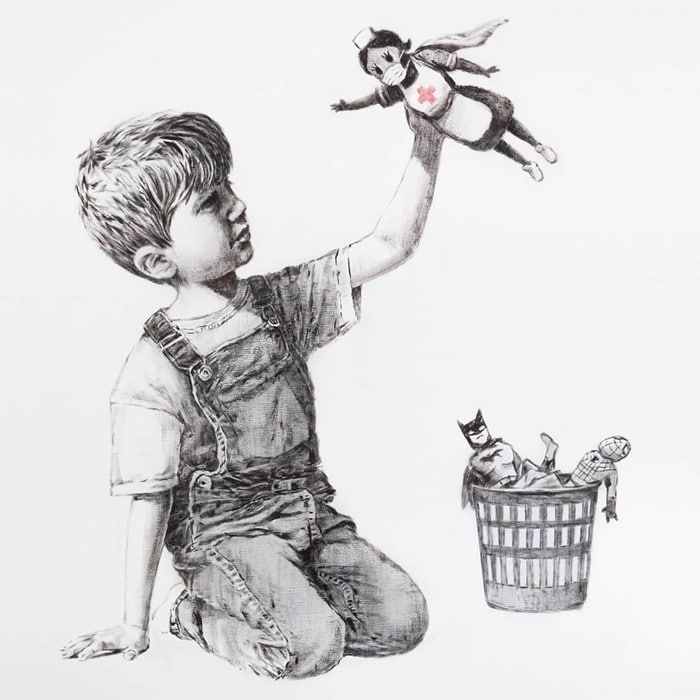 Just like Bruce Wayne or Carol Danvers our health care providers have responded to our call for help. And they have not done so in search of heroism or flattery, but because they are aware of the need for their presence. Like Batman or Captain Marvel they care for their true identity, but their uniforms are more than ever unmistakable.
Surely, we all know more than five superhero names from the fantasy universe. But never before have we felt safer than with our real life superheroes. Banksy, like the rest of the world, has wanted to acknowledge their effort and courage. For that, he has thanked them as best he can. We leave at 8:00 p.m. to applaud so that they can hear us.
The urban artist also wants them to be able to see him. To have their own emblem that identifies them by their true archetype. Together we wanted to give them our warmth in the distance and our strength, because even they can weaken. Although, day after day they demonstrate their integrity, professionalism and sacrifice.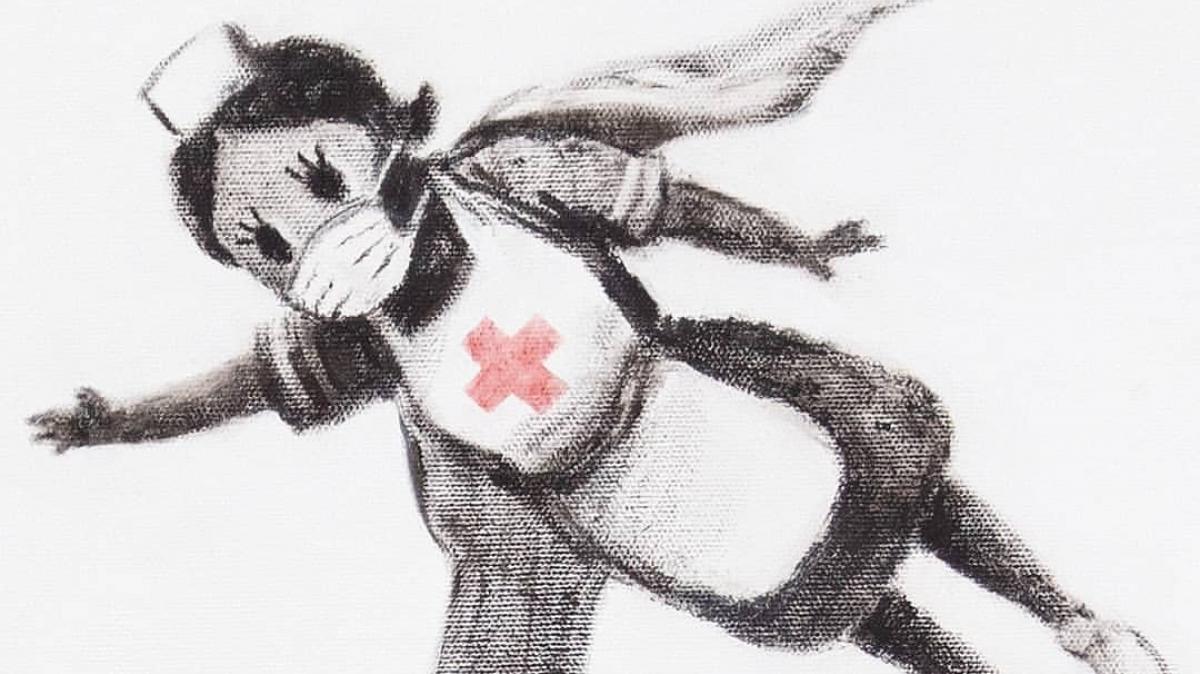 Last May 7th Banksy (@banksy) in his Instagram account shared "Game Changer". A work made from the reflection of confinement. An illustration applauded by more than two and a half million people. In it, you can see a child playing with a nurse's doll wearing her mask and, in addition, a cape. Next to it there is a trash can where Batman and Spiderman are already left.
The poster is on display at the General Hospital in Southampton, England. Next to it there is a note from Banksy himself saying some beautiful words of encouragement. "Thank you for everything you're doing. I hope this illuminates the place a bit, even if it's only in black and white". When the UK comes out of confinement the play will be exhibited and auctioned to raise money for health charities.
<<One and a thousand times over, thank you superheroes! >>