READ IN: Español
The Spanish urban artist and New York born female new latin sensation has teamed up in a fresh and very danceable track were both present themselves sexy as fuck and regretting their fictional romance in an eye-catching video where Pucho ends up a bit scratched…
Pucho is back finally. After hitting charts and clubs with previous bangers like "Mala mujer" or "Pa llamar tu atención" he joined forces with Paloma Mami (@palomamami) in a song that will extend the summer vibes until autumn hits us.
The reggaeton and dembow vibes with heavy presence of bass beats reminds us of the contagious rhythm of Antón's anthems and force you to put it on repeat.
The urban pop artist of Chilean heritage is all sensuality and delicate vocals, more than enough to seduce the Madrileño and make him lose control in order to conquer her in the visuals of "No te debí besar". She's gonna be one of the names to follow in the industry. Her strong personality and determination expressed in songs like "Dont talk about me" are putting her in the spotlight.
With a mix of futuristic retro scenes where C Tangana (@c.tangana) drives a vintage  Ferrari over a sea of female bodies, the author of "Para repartir" finishes his chase smashed against the ground in a dark alley where troubles seems to never end.
Once again, Christian Quirante aka Alizzz (@alizzzmusic) produces the soon to be hit and Rogelio directs the video that starts with Pucho's death.
Related to C Tangana's styling we could appreciate his very personal classic and fresh identity wearing a printed Raf Simons shirt, Gucci fury loafers, Mykita (@mykitaofficial) shades and Camperlab shoes among others. Dressed to impressed once again by Álex Turrión (@alexturrion_)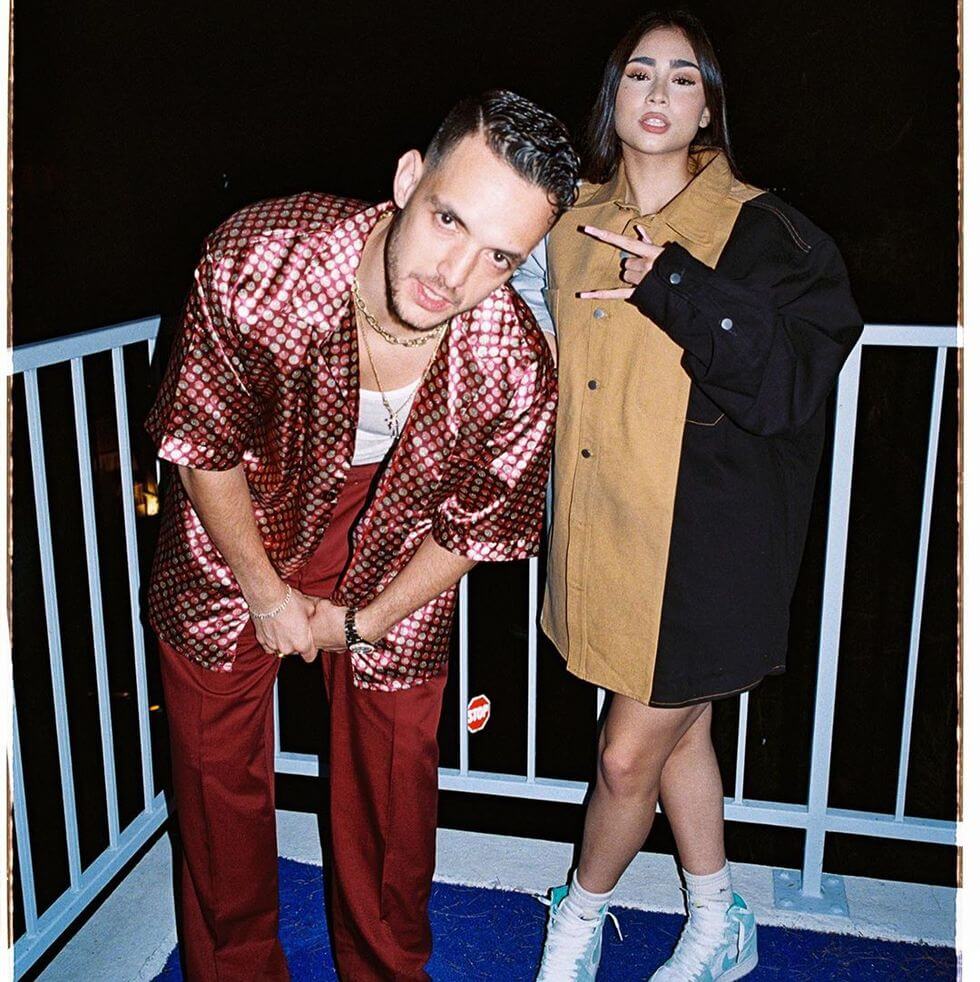 To whole package brought by Antón and Paloma Mami is going to blow your mind if it hasn't do it yet.