Production Club, a design studio in Los Angeles, has created a prototype of a personal protective suit tailored for concert and music festival attendees. Its name is Micrashell.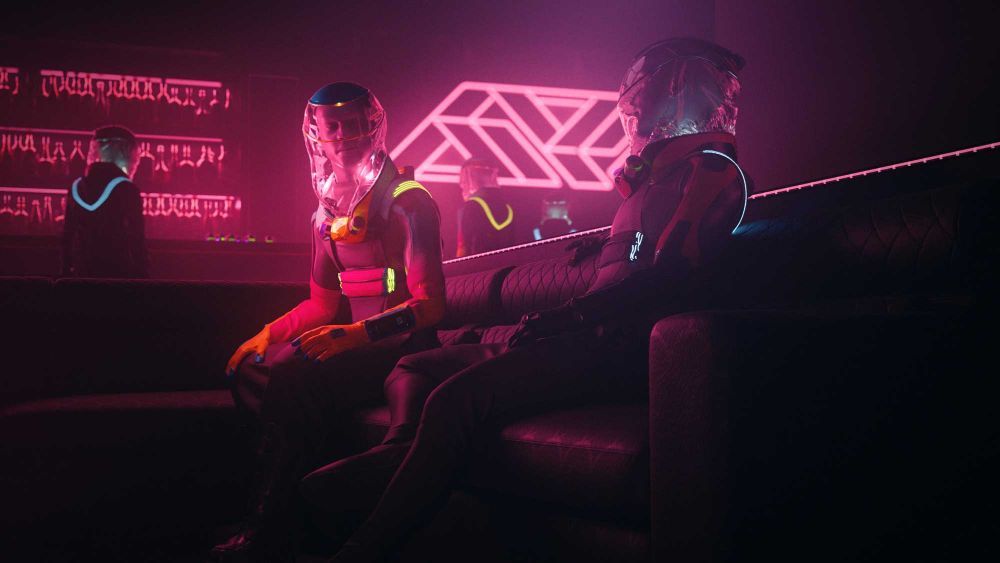 Micrashell not only looks like a cyberpunk fantasy, but also has some practical elements, such as a ventilation system that keeps you and those around you protected from any virus infection. It also includes the option to "silence" people in real life and a drinking system that ensures that no one can tamper with your drink.
Production Club proposes the Micrashell as a viable option to continue belonging to what they consider one of the most vulnerable groups, that of festival and concert goers. Its security specifications and relatively simple technical solutions would be integrated through the user's own smartphone by means of an app with which you can, for example, control the audio levels from different sources. This way you can turn up the DJ's music flow and stop listening to your friends' voices.
There have been 15 previous iterations of the suit before achieving this final result. The colors, lights and brightness of the suit are important, since according to Miguel Risueño, head of inventions at the Production Club, it was essential that the suit not be perceived as a medical device. The front has sensor lights and leds, a camera that you also control from the app (and with which you can have more vision than the suit would allow) and a space to put the mobile phone.
The suit itself is airtight, but it only fits the upper half of your body, so you can still combine it with some cool clothes and still go to the toilet without any problems. The fabric is cut-resistant and is designed to make the sanitation process very easy. Finally, the two lithium-ion batteries keep your phone charged all day long.
"We believe that the future of events is not purely virtual or purely physical," declare the Production Club. Will this be the future of live music?
All the info about the Micrashell at production.club.
Sigue toda la información de HIGHXTAR desde Facebook, Twitter o Instagram