READ IN: Español
Four years ago, on the occasion of our first anniversary, we released an ironic T-shirt that read FASHION ITEM. We never thought that that simple phrase would be successful: it was, and very successful.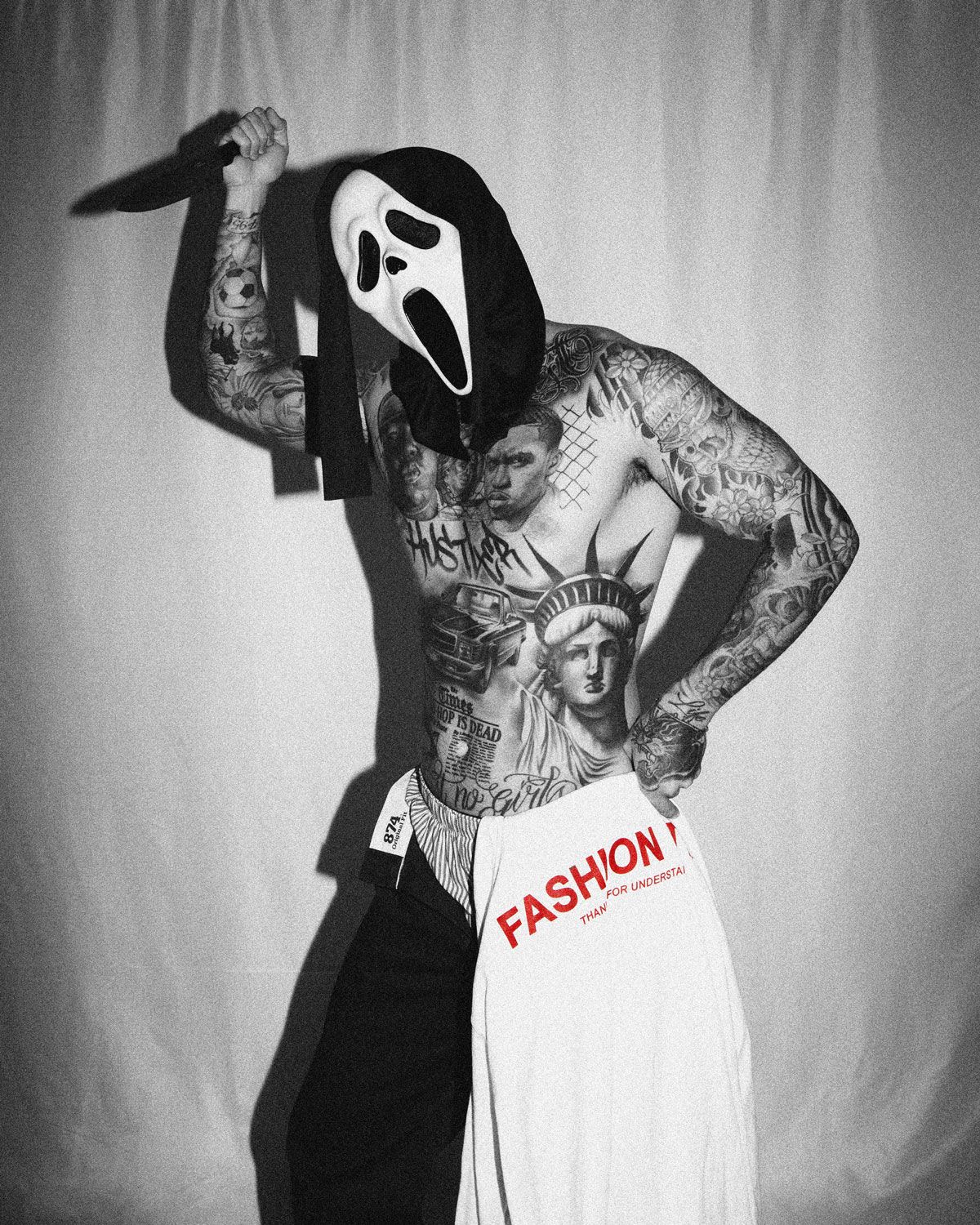 Inspired by the iconic ALYX t-shirt we made our own adaptation, created an editorial starring Luna Górriz (now Lunaki) and the rest is history.
Now, 4 years later, we have decided to re-edit the t-shirt in its long sleeve version. A very limited edition that we hope will repeat the success of 2017.
On the occasion of Halloween and under the premise that you will be the next FASHION VICTIM. we have made these photos with the direction of Alfredo Santamaría and the eye of Juanma JMSE.
The T-shirt will go on sale next Sunday 31 at 00:01 in our online shop. Be fast!