READ IN: Español
His British origins and originality for social criticism are the few known signs of identity of the artist. His way of expression through street creativity is unique. Banksy (@banksy) has promoted the concept of art in the world of graffiti, seconded as vandalism and persecuted by the law.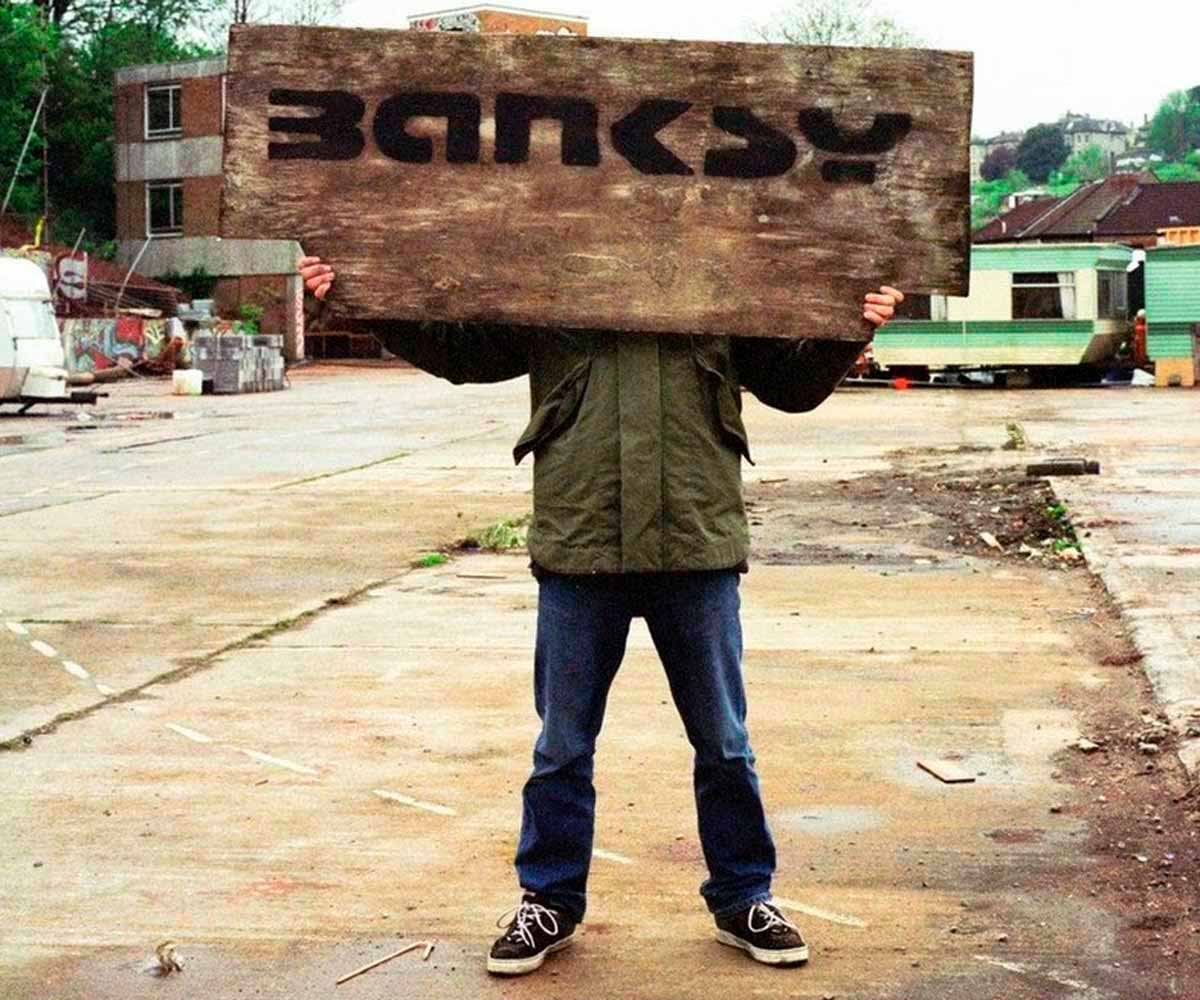 His suspicion of anonymity has made his works even more coveted; but Banksy is not for sale, his art is a genuine way of criticising capitalism not only for what it means, but where it says it. His canvases? Facades and walls of buildings, there is no way to compare it, to take it home and enjoy it in individuality. It is art for and by the world.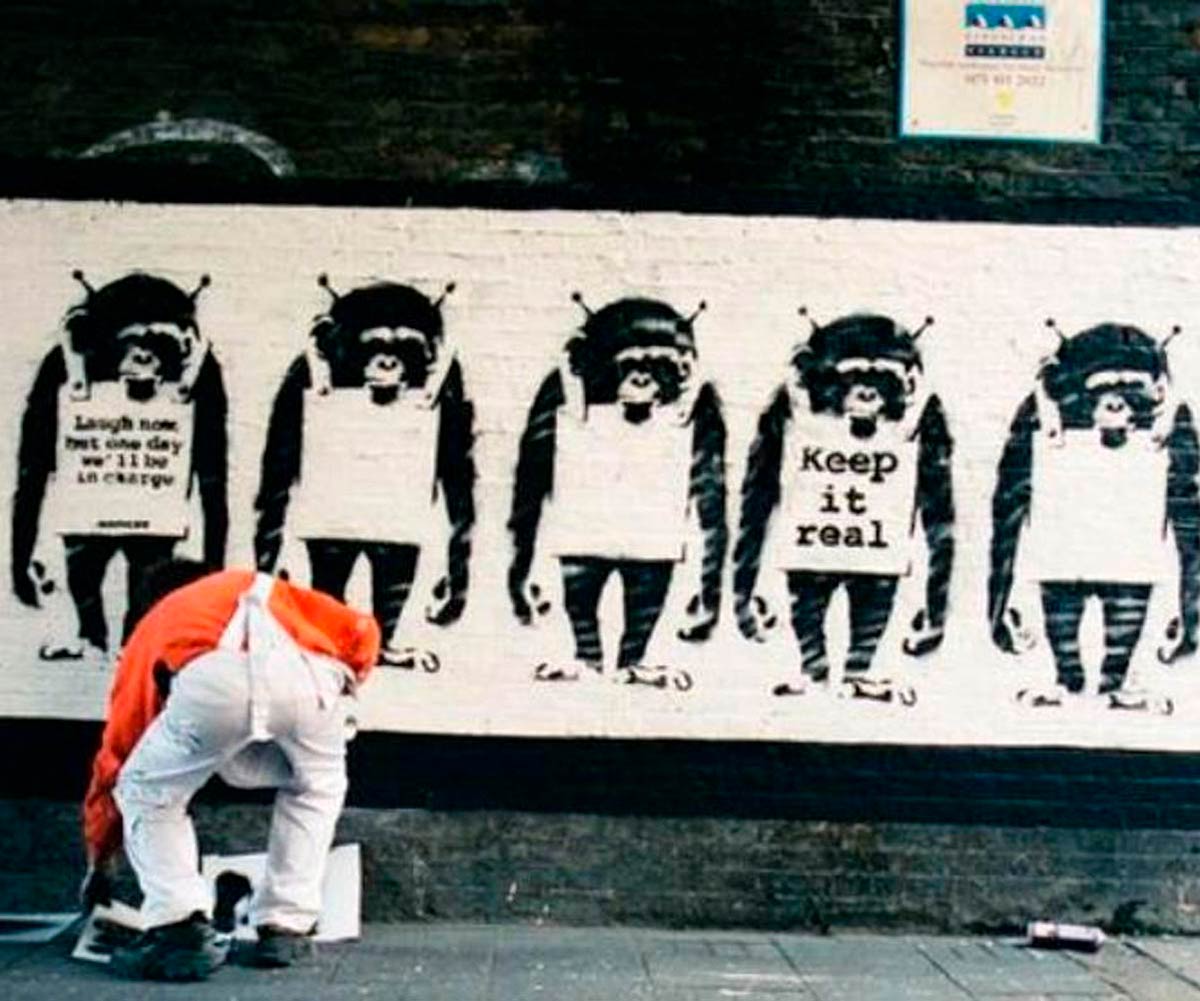 In October 2018 she managed to bottle one of her paintings, one of the most famous and significant, the girl released a heart-shaped balloon. After being sold for 1.18 million euros the work destroyed itself. One of his most ambitious projects was Dismaland, a theme park unsuitable for children, as he himself described it by simulating the world's most famous consumer multinational Disneyworld.
Banksy is a mystery that everyone wants to solve, so any type of marketing with his name is successful. His agent and photographer Steve Lazarides will publish next December "Banksy Captured", a book of 250 pages reveals the beginnings of the fame of the author of modern street art. With careful and intimate documentation, never-before-seen snapshots are offered. The British's works appear as if out of nowhere, in these photographs you can see the process of creation.
The first fifty people to purchase it will receive as a gift one of Banksy's 50-pound counterfeit banknotes with Princess Diana's face on it. Among them will also be drawn a "golden ticket" with which the lucky winner will get a print of "Bomb Middle England" of the British.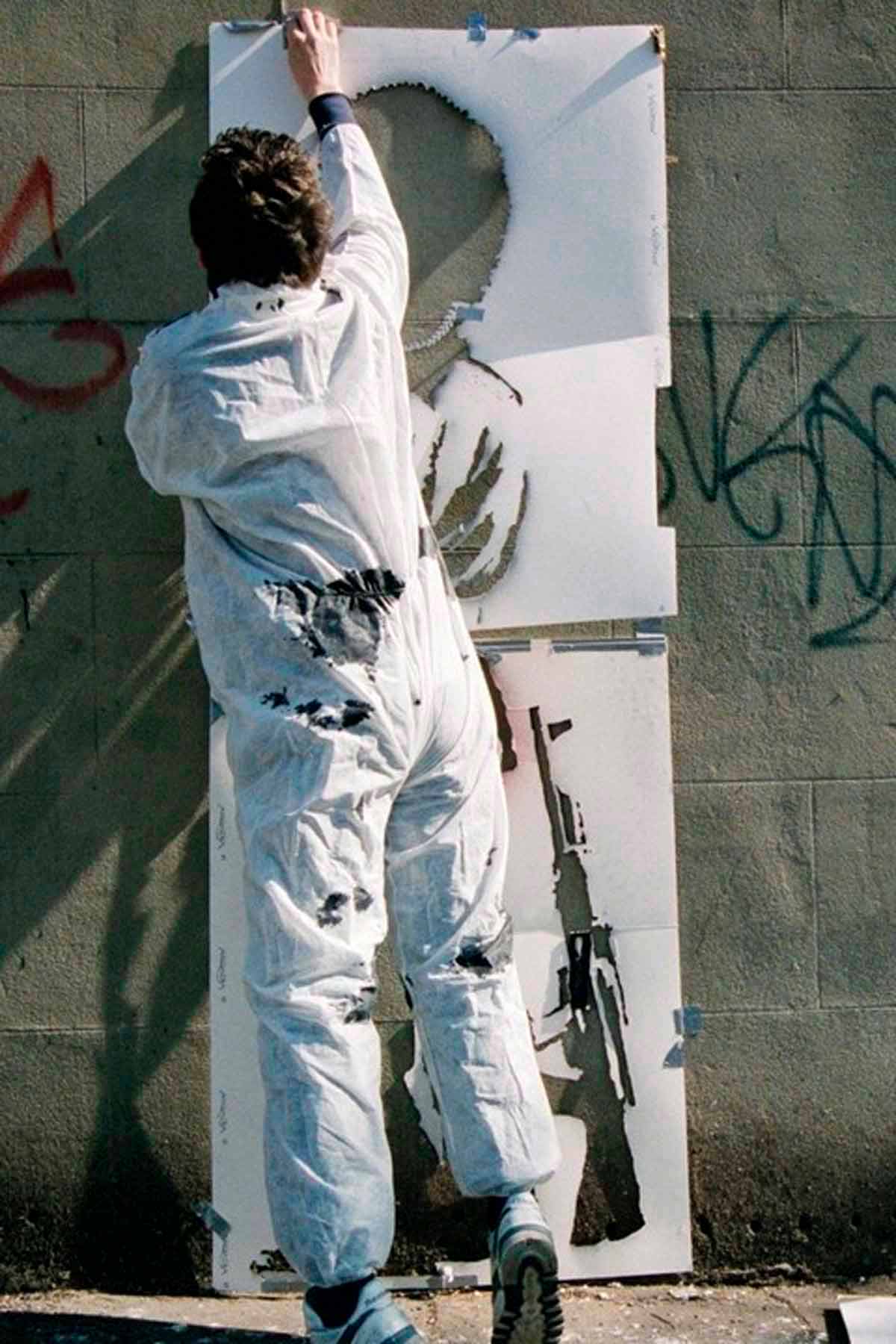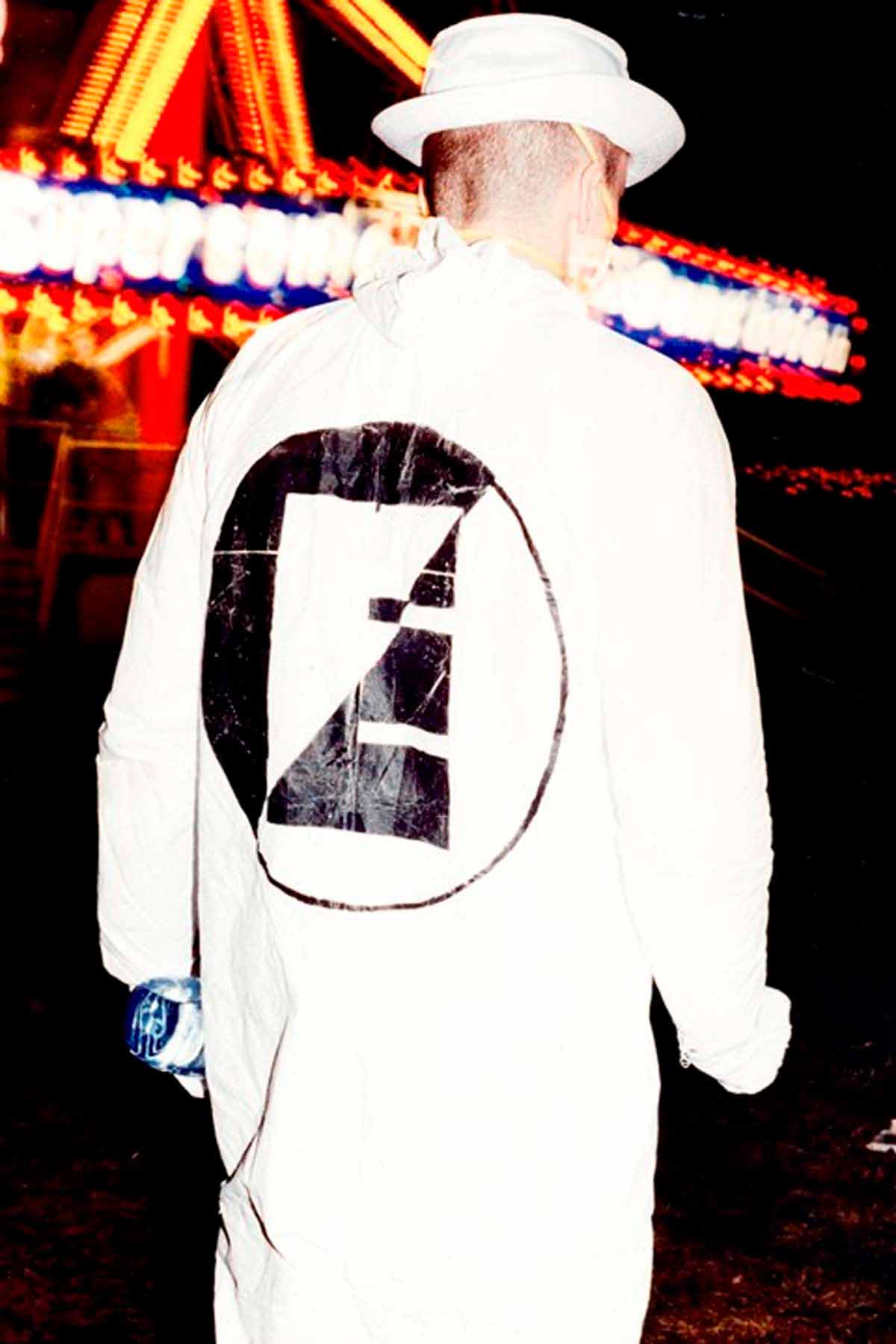 Steve has been key to the diffusion of Banksy's work. He has been the artist's visible alter ego. "I worked with him for eleven glorious years, during which we broke the rules and just laws", Lazarides said in a statement. "I hate the art world. I only became part of it because Banksy catapulted the movement into the stratosphere. It was a great experience, but I'm glad I finished and started a new journey", he added.