READ IN: Español
Fashion advances with society, but in the same way, society also advances with fashion, both feedbacks. The constant updating and transformation of fashion, its aesthetics and influence, provides a new perspective and a renewed way of looking at the outfits that surround us in people's daily lives.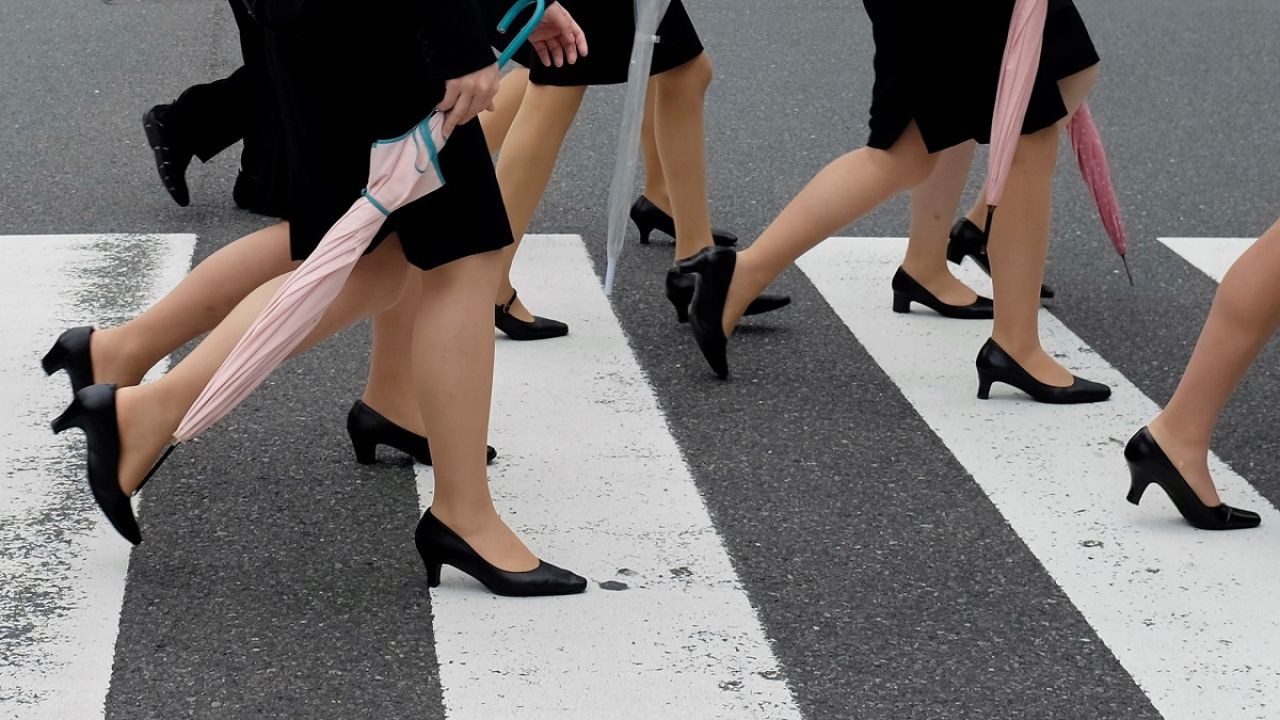 This not only affects the way we dress in our daily lives, but also in the part that participates in the work. With the advance of time and the new opportunities that the world of fashion has given us, we have understood several things; one, that you don't need a heeled shoe to be elegant and two, we have discarded the prejudice that wearing sneakers is an unsuitable way to go to work, or to a social event.
Even so, expectations about how a woman or a man should be dressed at work are still imposed. Certain rules of dress are increasingly questioned, especially by women who consider certain rules of "dress code" unnecessary. Our way of dressing may speak of how we are, but not of our working capacities.
A Japanese actress and model, Yumi Ishikawa, has opened the debate on whether it is absolutely necessary for a woman to have to wear heels as part of her workwear. In most companies in Japan it is an imposition that women wear heels.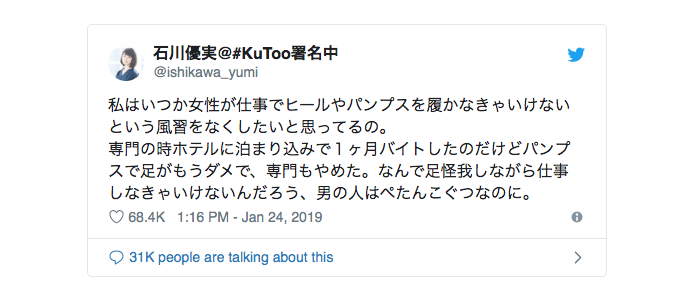 Everything began a few weeks ago through the social network Twiter, in which through a tweet of Yumi, questioned this standard of dress, while the consequences that entailed, "arrive home with your feet sore just by the simple fact of having to wear heels to go to work," in a few hours more than 16,000 people supported their protest.
Just like the #Metoo movement in the United States, Japan meets #Kutoo, a hans tag formed from the words shoe and pain.
It's time to end the stereotypes associated with women. What do you think?