READ IN: Español
Li-Ning's founder – Mr Li-Ning – background as an Olympic athlete gives sense to the beginnings as a sportswear brand. His huge popularity in China, where he was born and raised, rocketed his company as the sponsor of several national athletes, being able to dress foreign teams like the Spanish national basketball team, or partnering with NBA champion Dwaine Wade in a sneaker collab that still lasts these days.
The evolution of the biggest name right now in Chinese fashion is so wild that it's difficult to find the moment the firm went from creating badminton rackets to launch hi fashion pieces and complex sneakers silhouettes.
It's obvious that the influence of Mr Li-Ning's gymnastic career will play a major roll in their designs, but the great taste to transform it into delicate and elegant designs glows strong.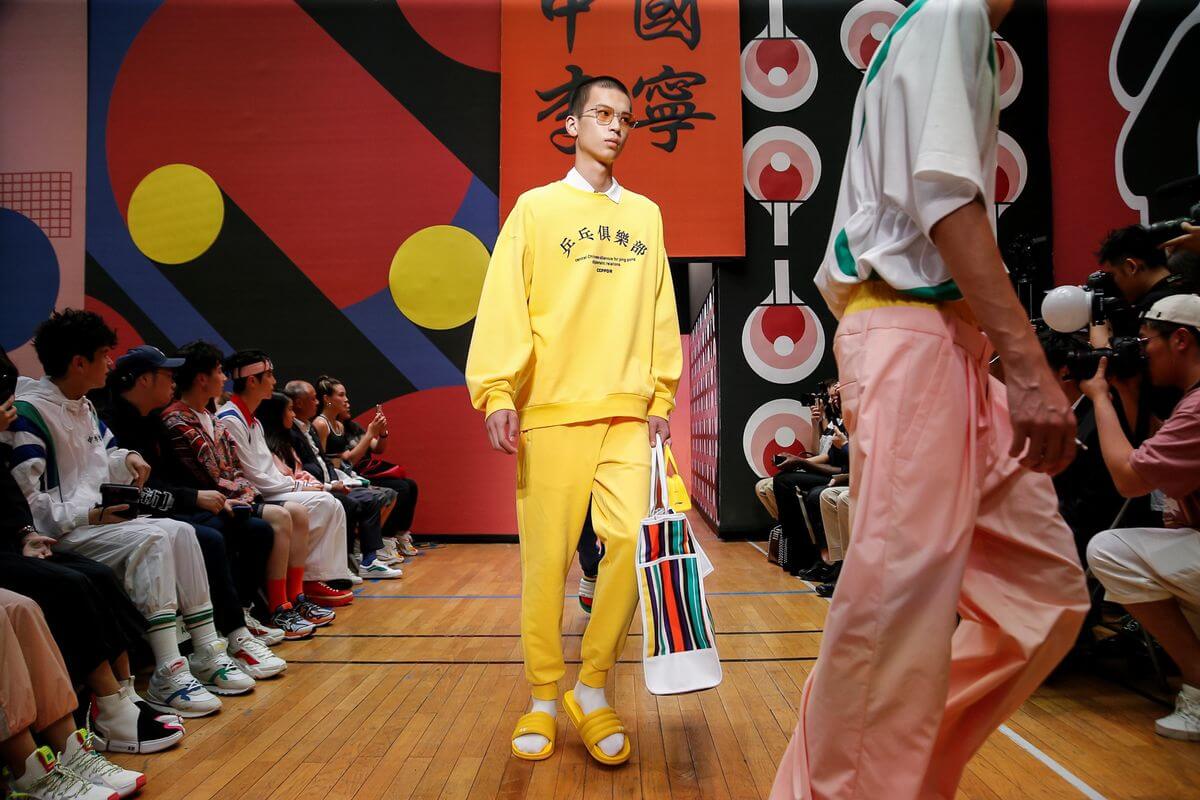 Driven by Chinese tradition and symbols, the catwalk took place in a gymnasium-inspired location, where wooden floors and racket prints ruled the space, carrying the attendants to the tournament vibes that defines Li-Ning's (@lining.official) origins.
This show was the celebration of the 30th Anniversary of the Asian company, just in time to highlight their great work going from domestic sportswear brand to a globally well known fashion firm.
Li-Ning finally opens to the international scene
Bold colors and a funny selection of ping-pong inspired prints and pieces embodied SS20's creations. The importance of a fresh vision for tracksuits, slides and gym bags was one of the most relevant proposals Li-Ning displayed in Paris this weekend. Sweatshirts, parkas and polo shirts with Chinese characters to embrace the company's birthplace walked through the attendants look.
But what really stole the show, what everybody was expecting after what went down on IG lately was Li-Ning's sneakers selection. The hype levels of the Chinese brand are climbing like monkeys in a tree. Their silhouettes are awakening the likes of the sneaker community and it won't take long until we see the biggest names in the game rocking their creations. The Aura model was shown for the first time in PFW's show. The collab with Berlin-based Random Identities (@randomidentities), where former YSL's head designer Stefano Pilati (@stefanopilati) is leading his solo project, was the climax for the Chinese house's presentation.
Li-Ning SS20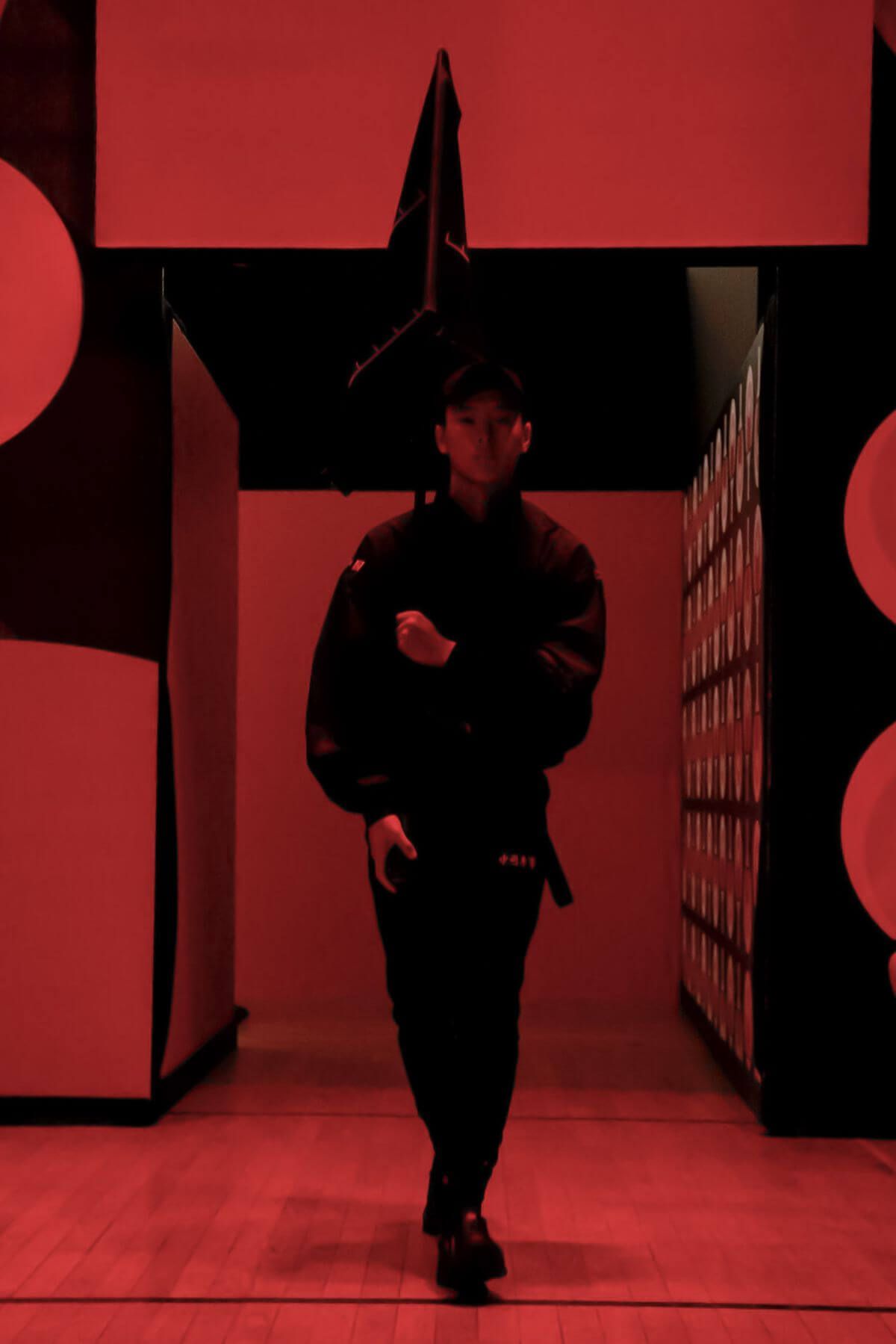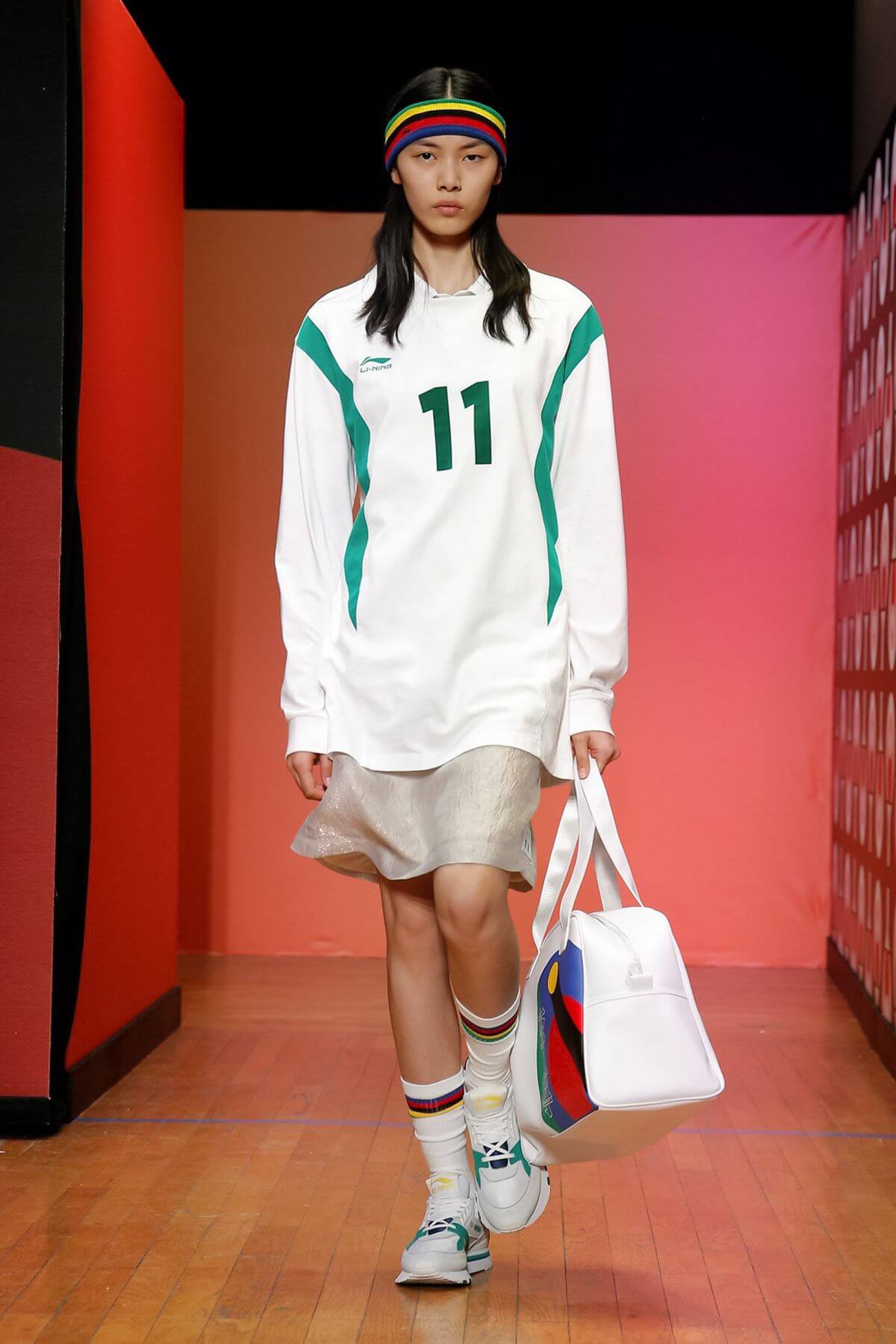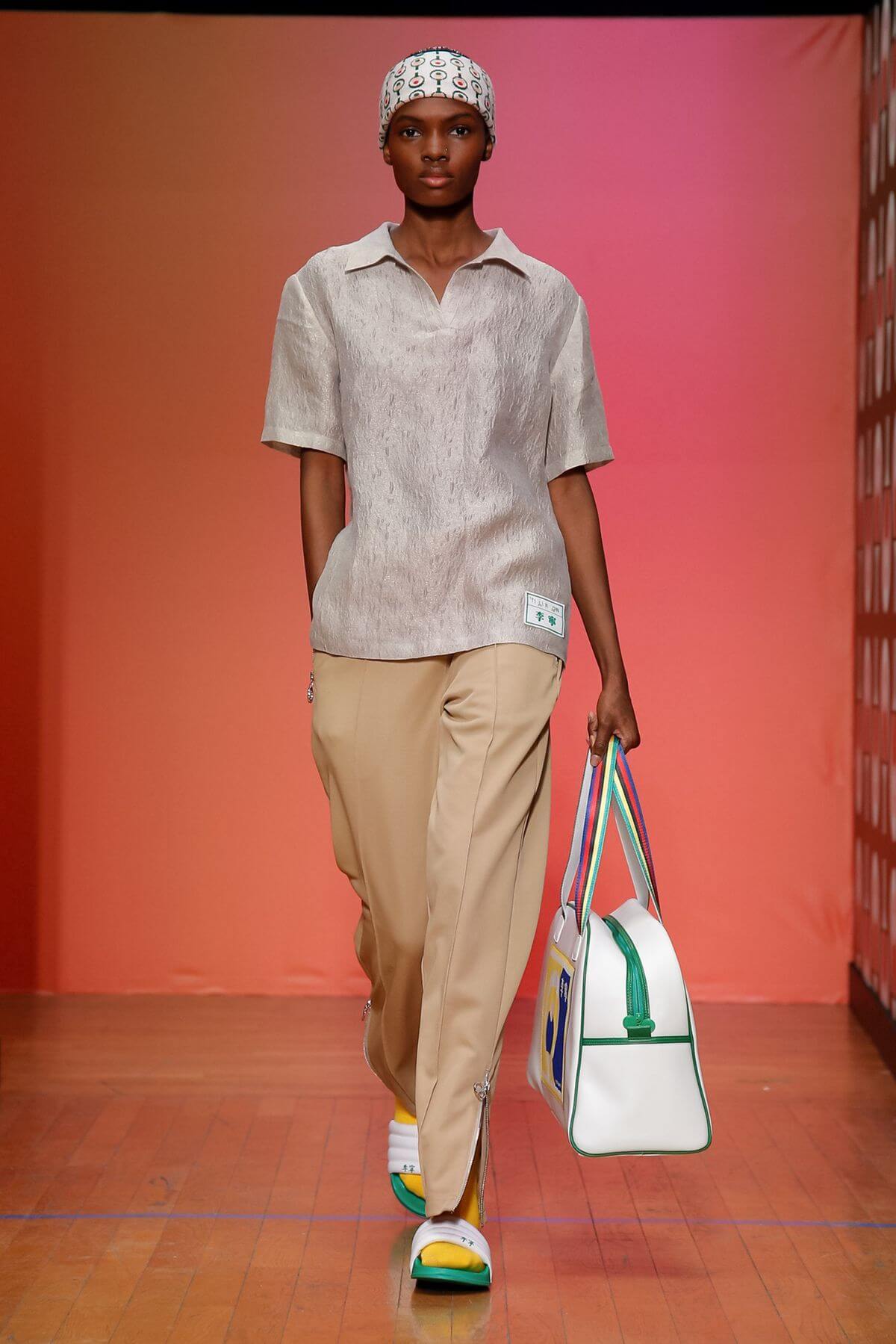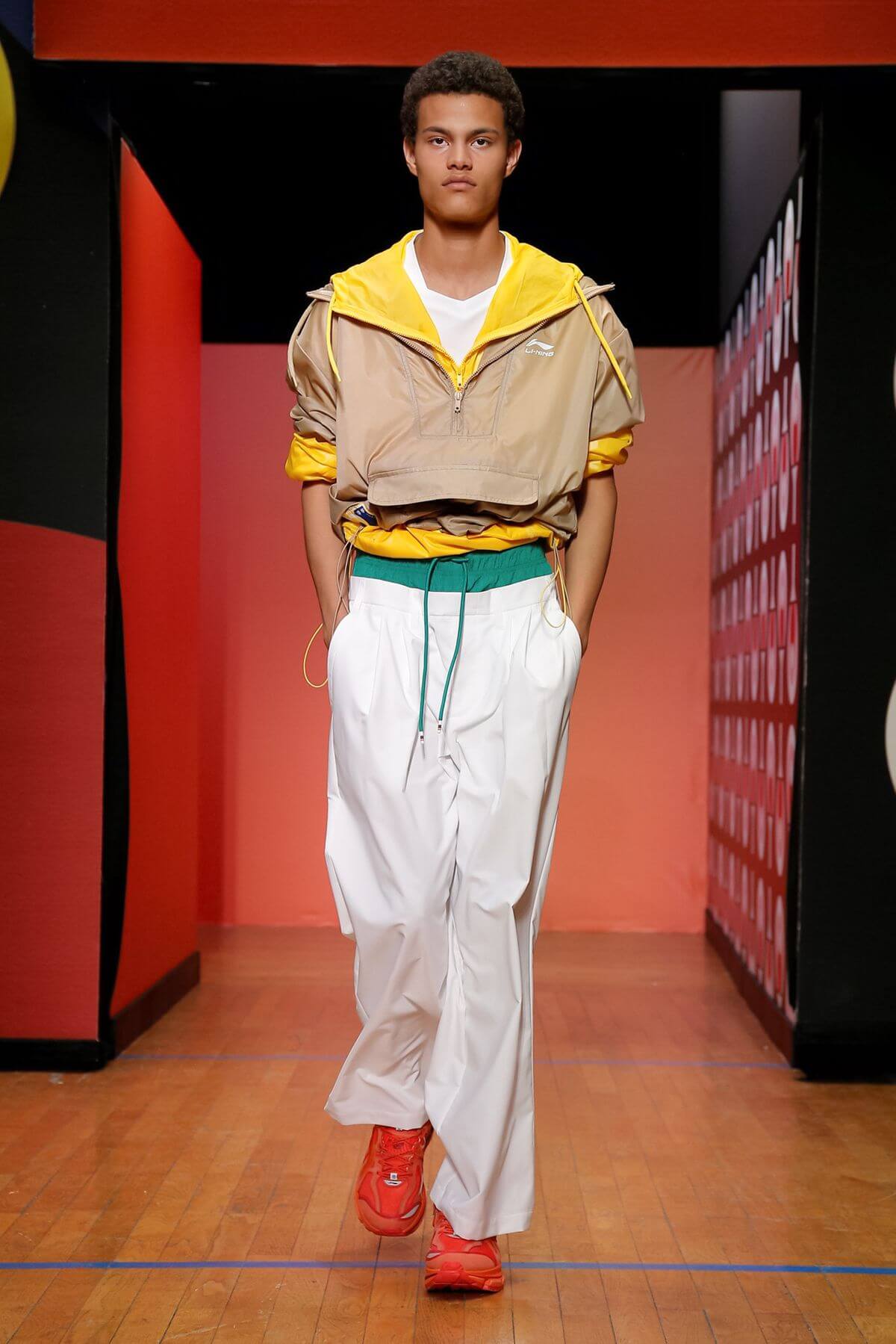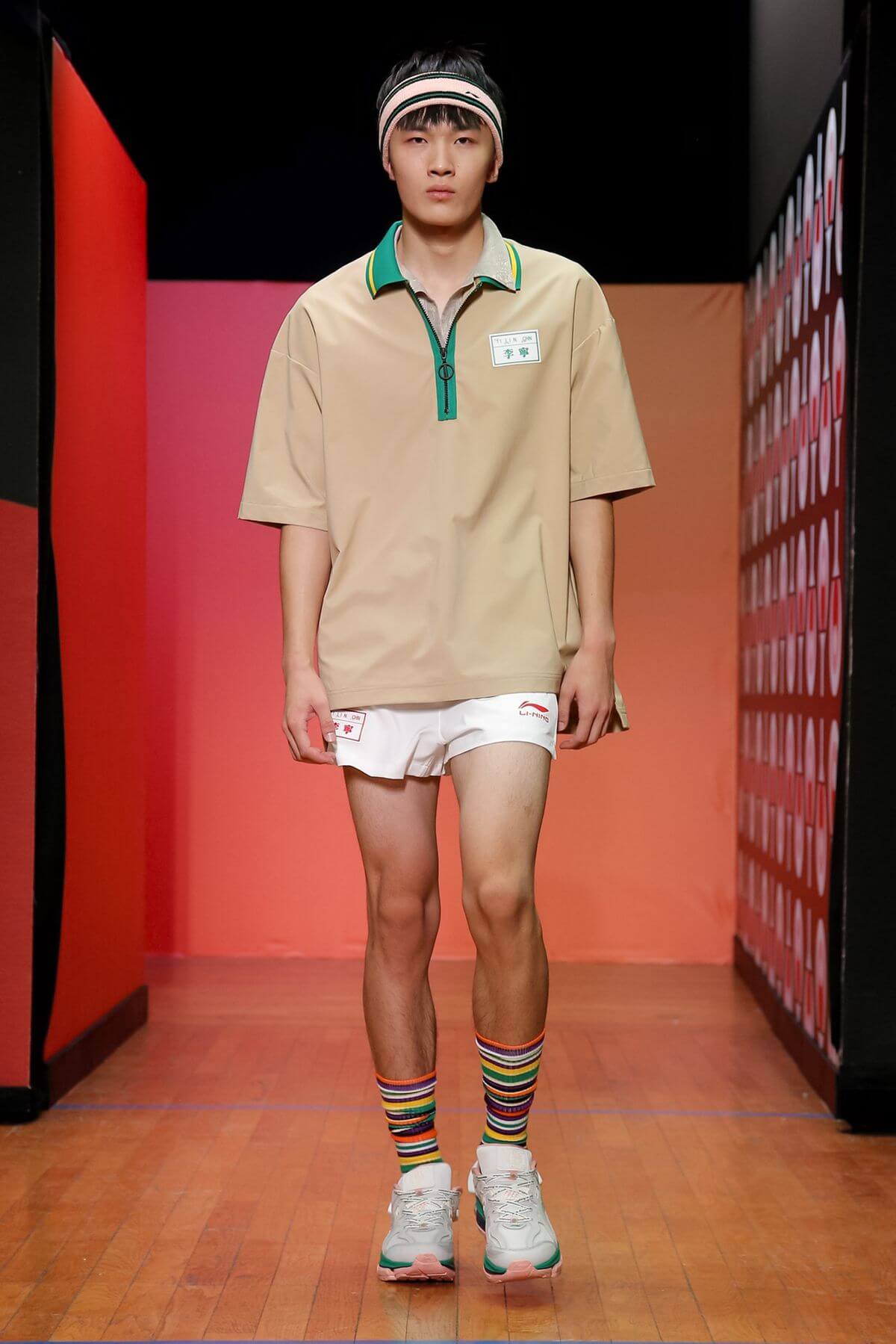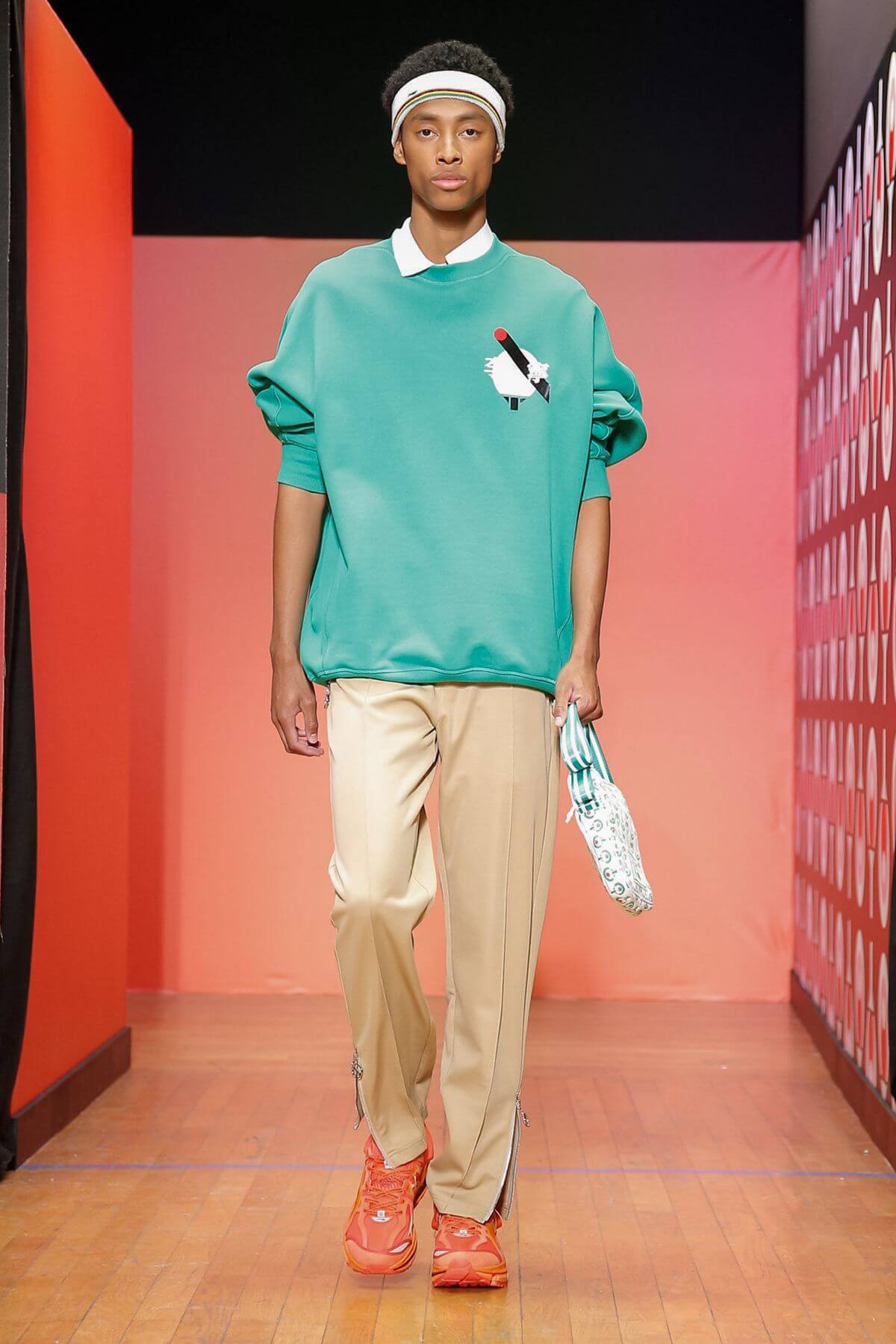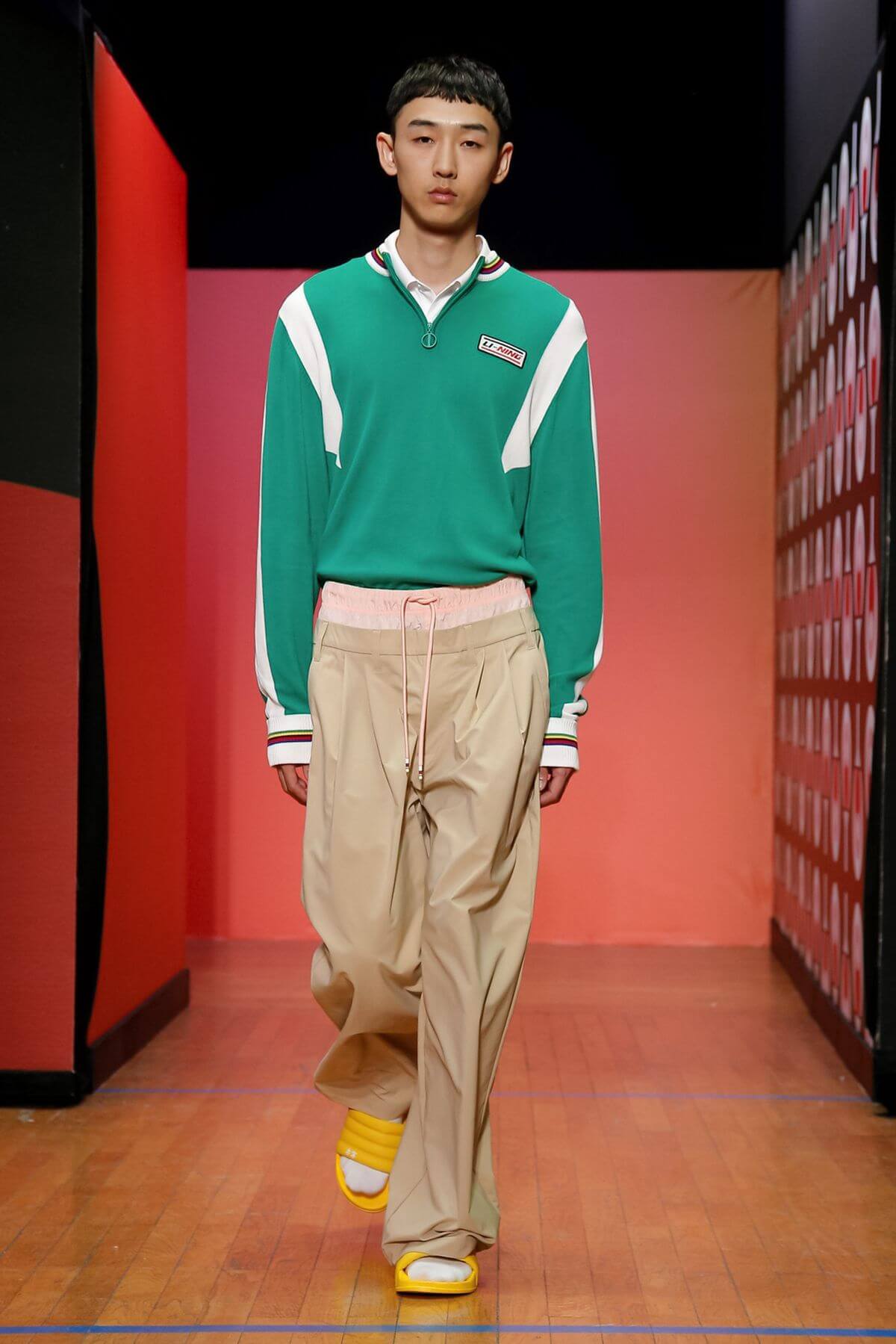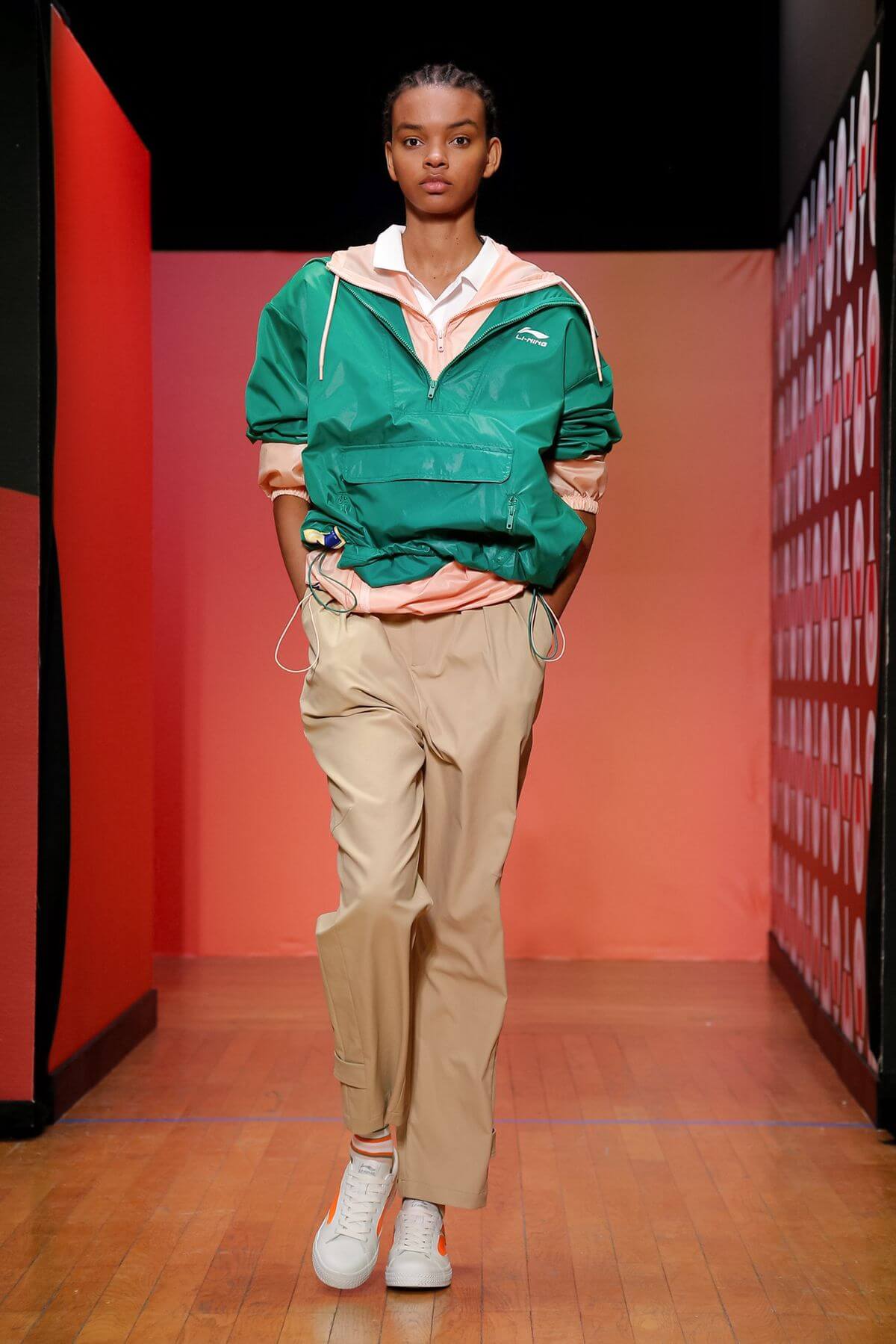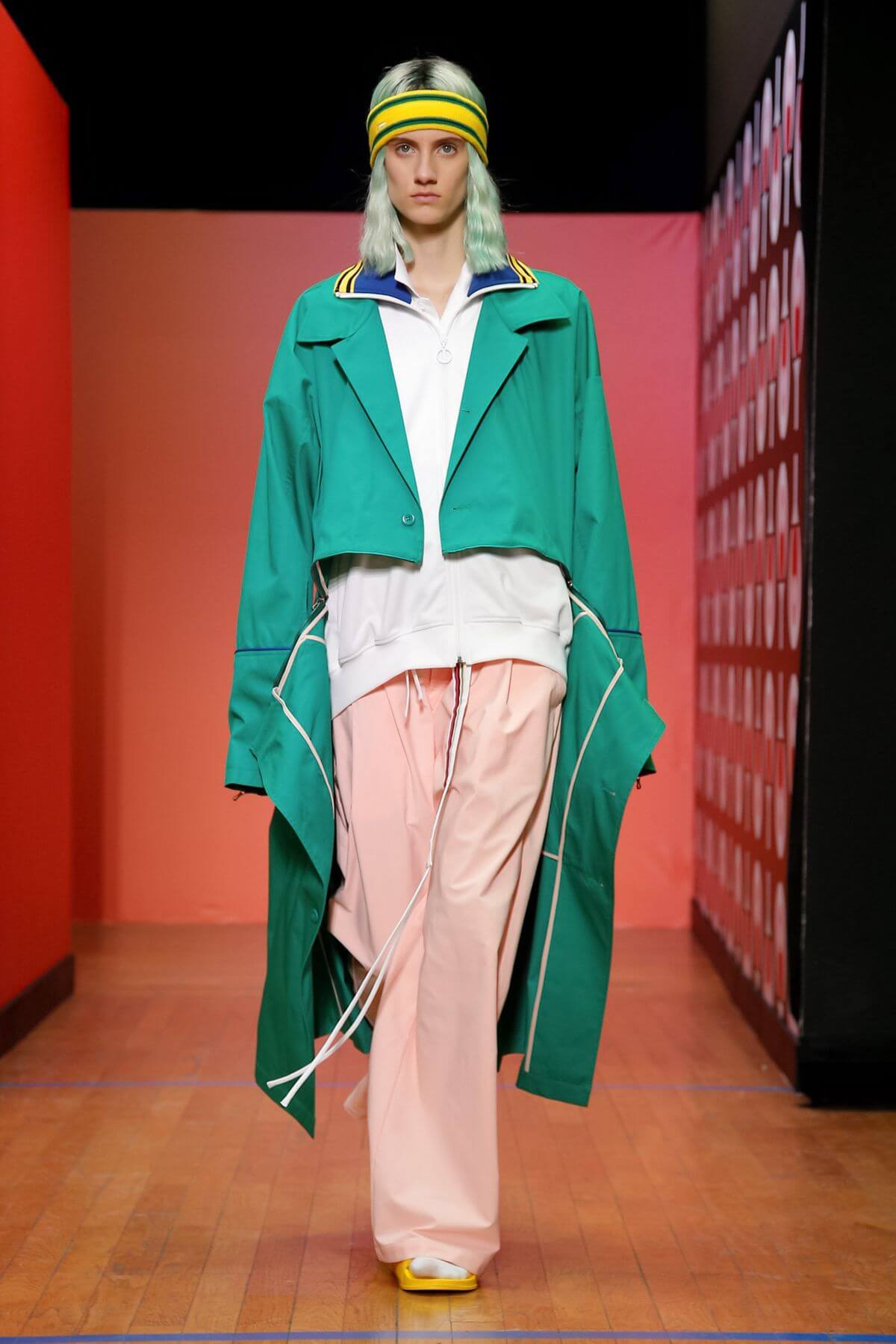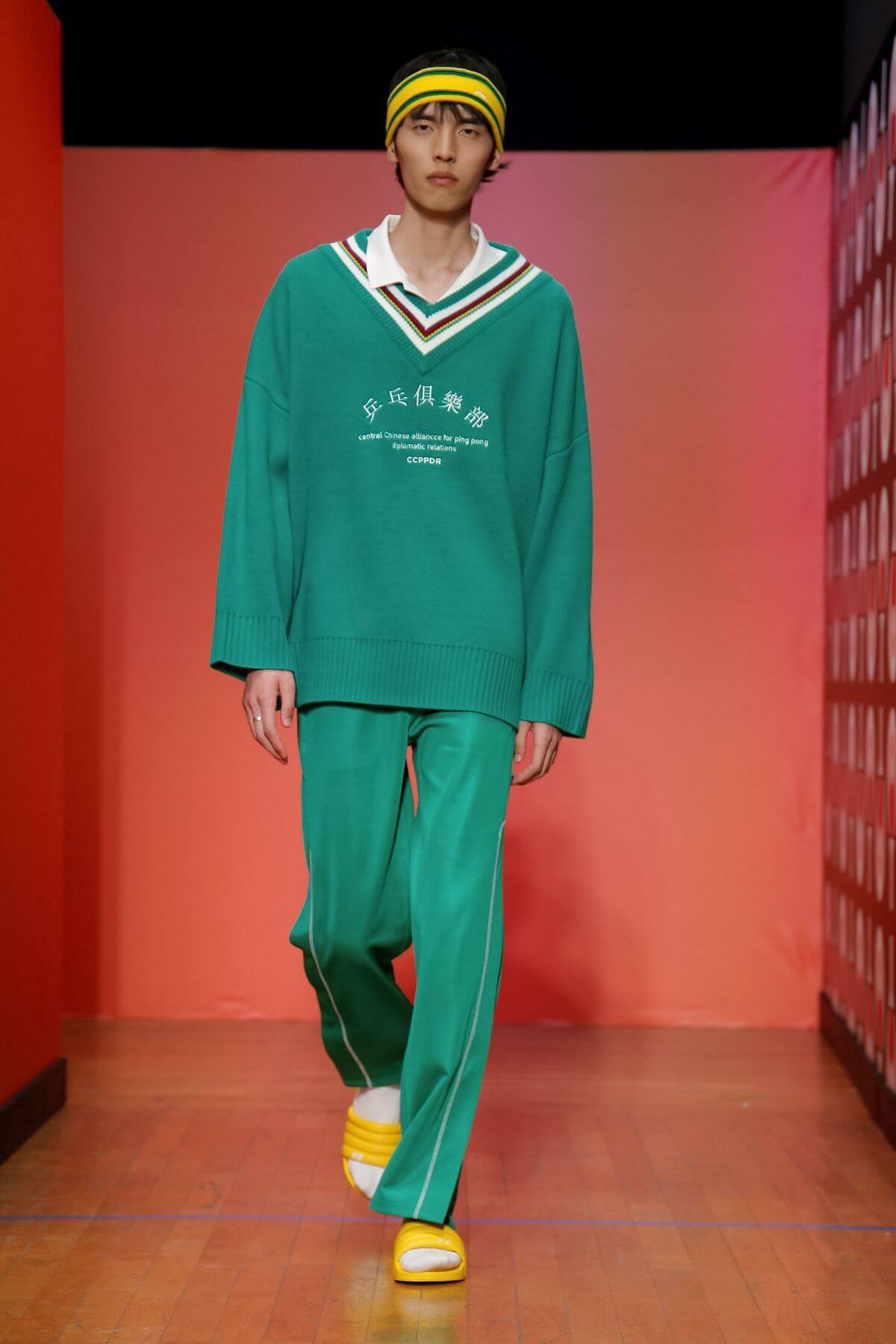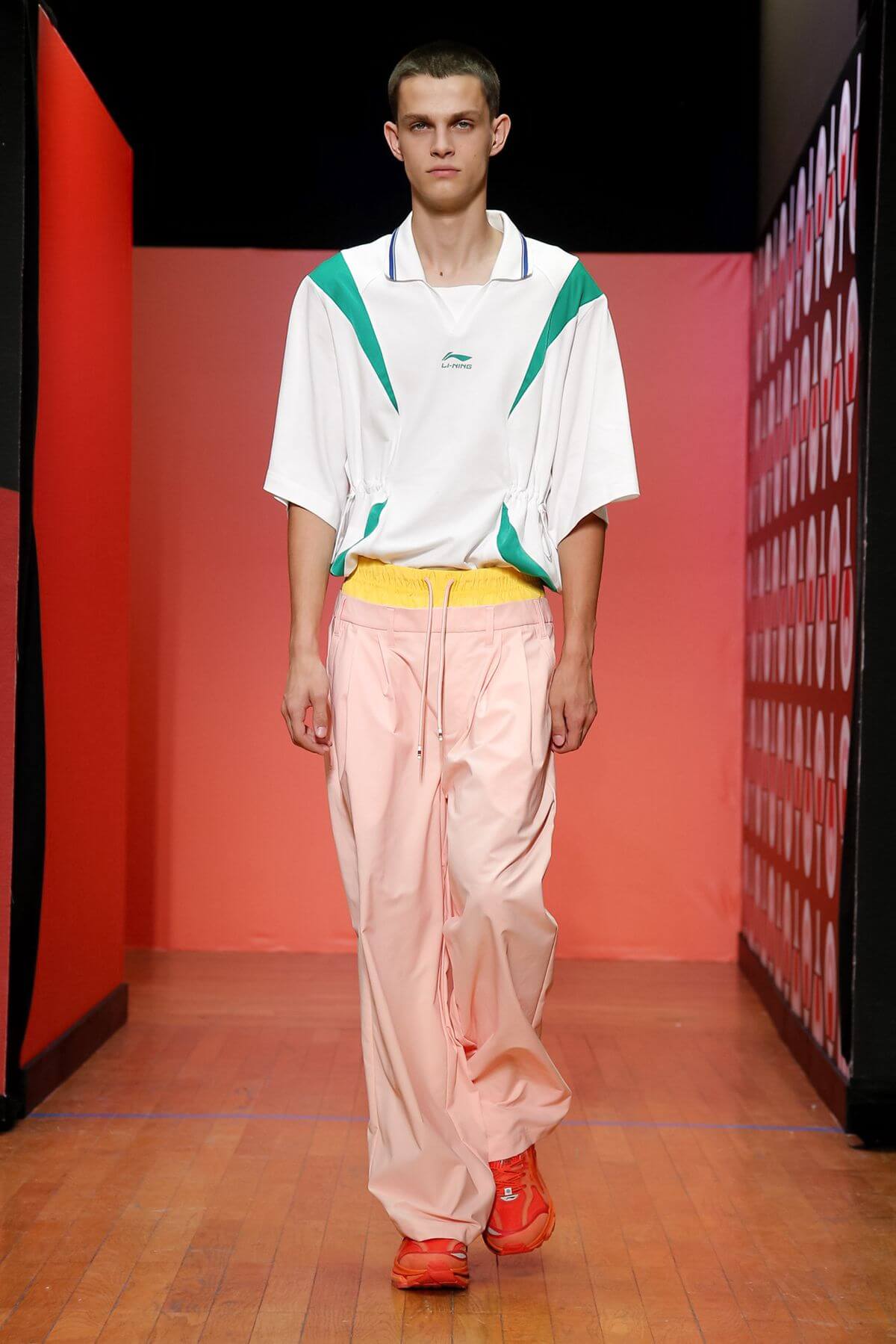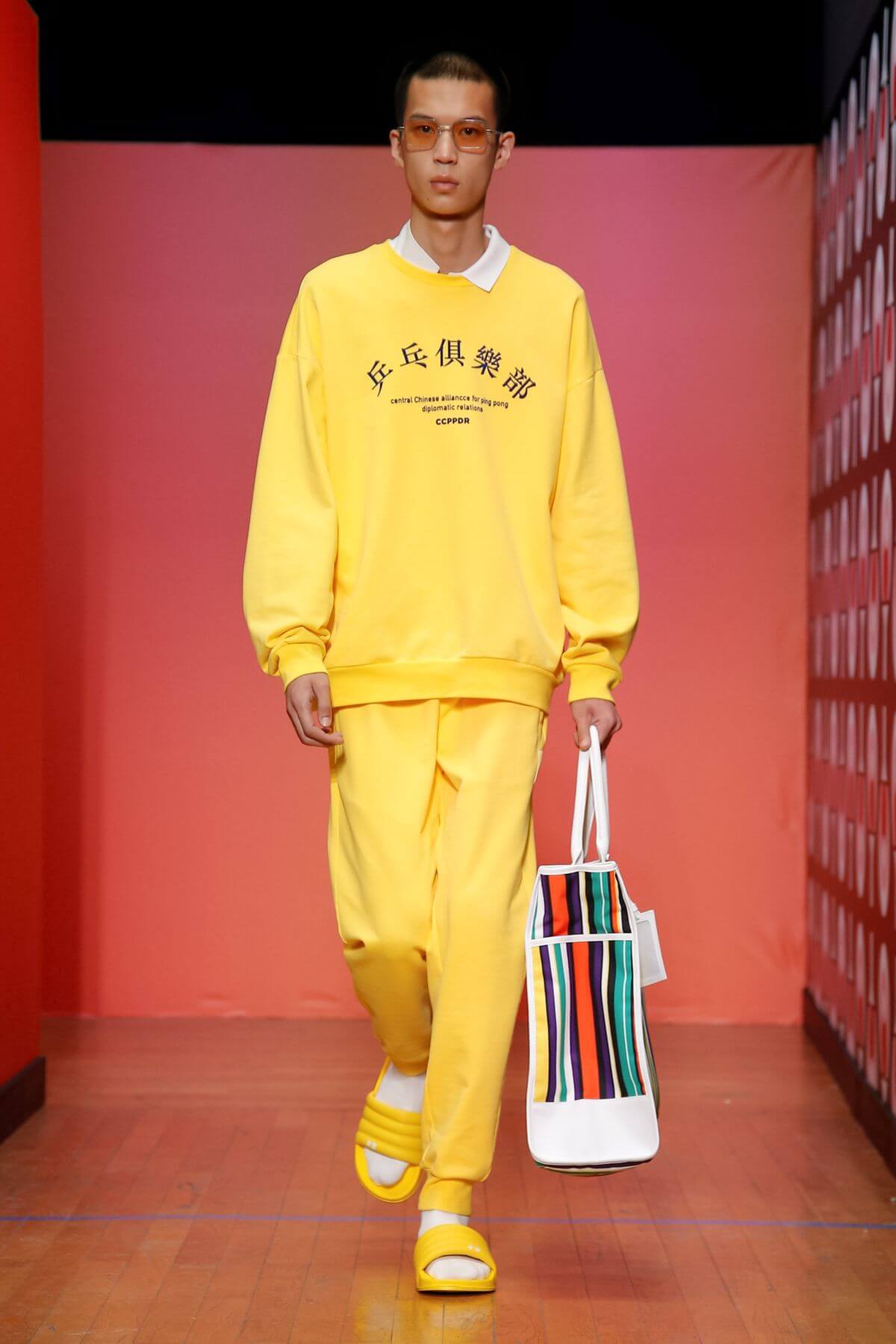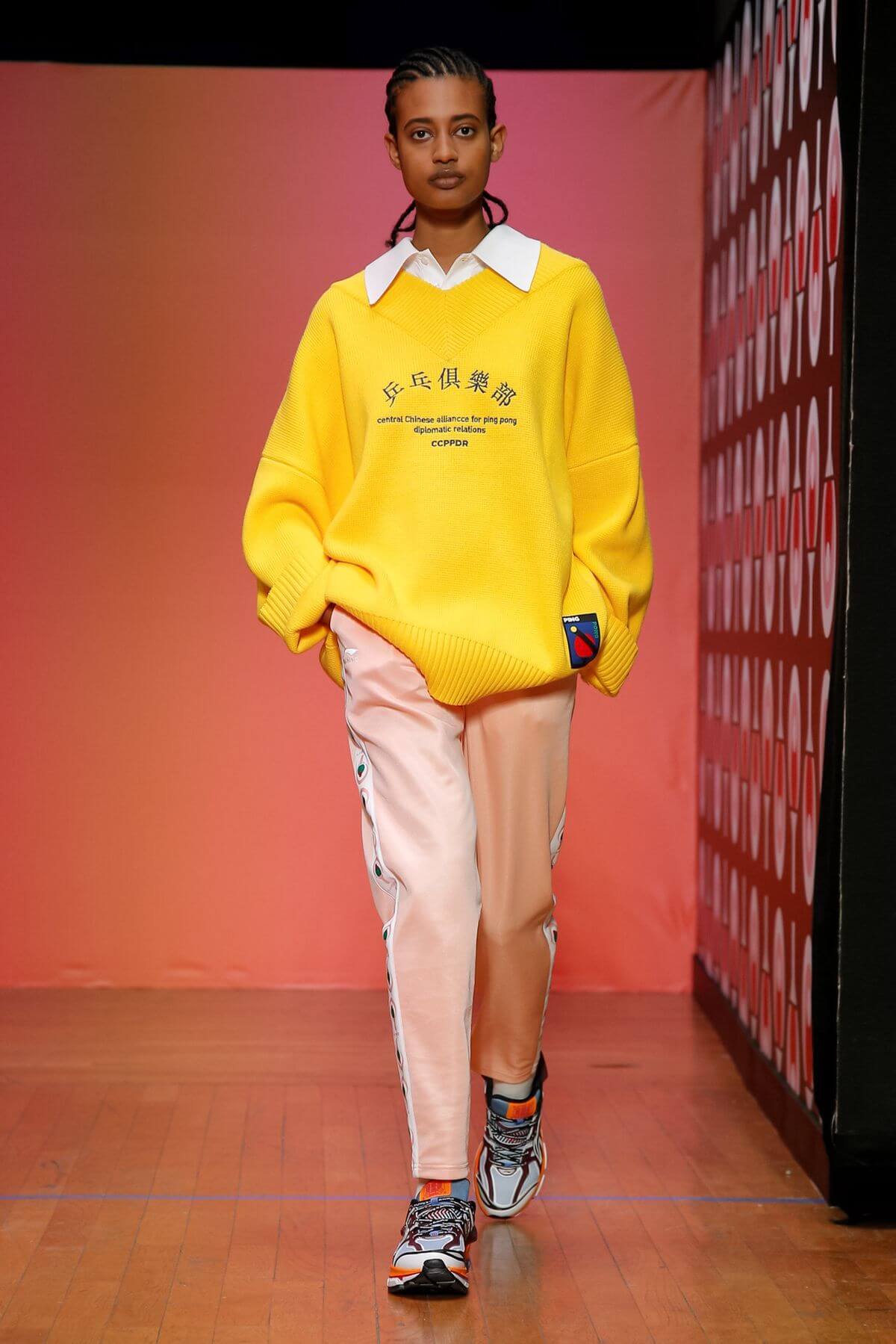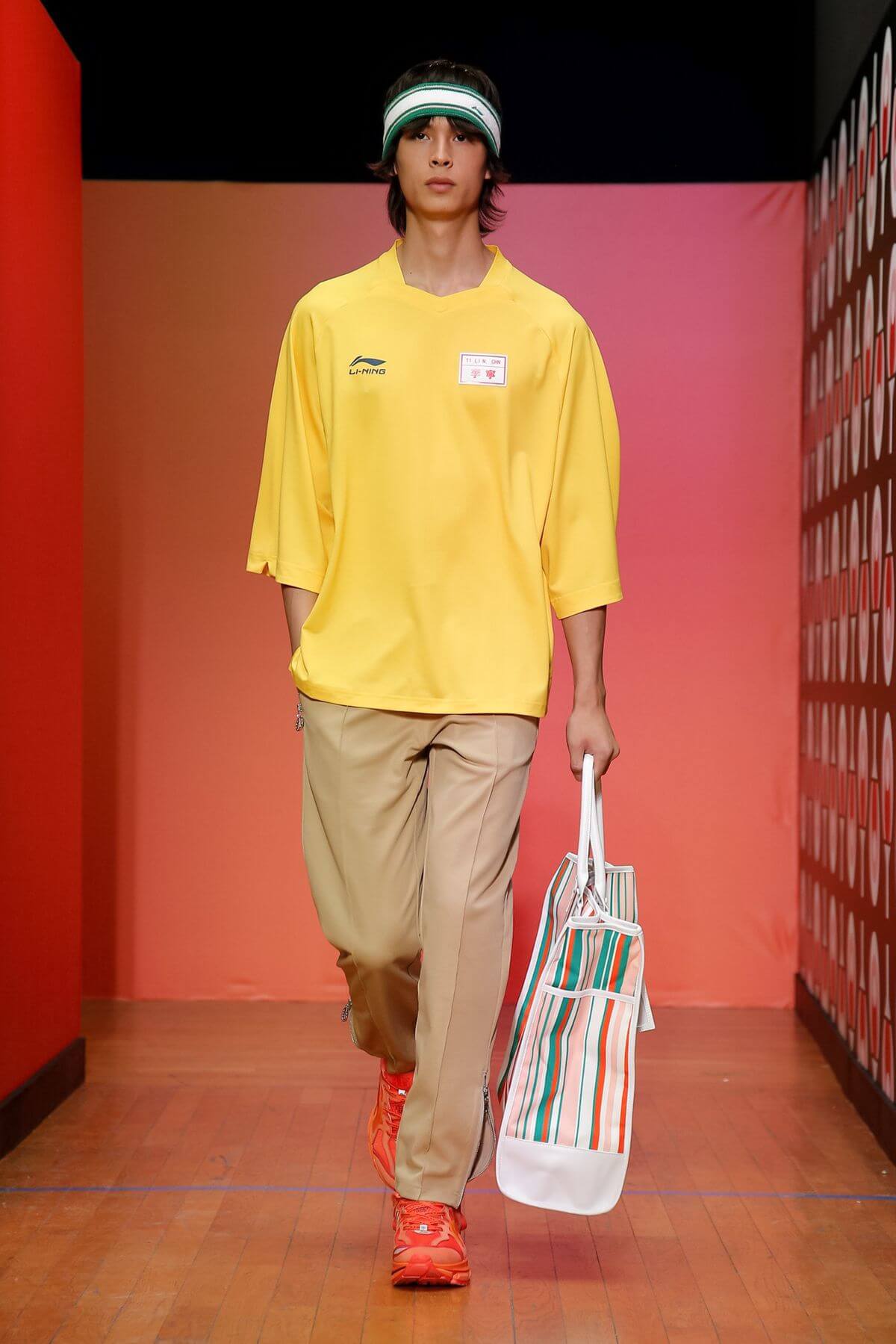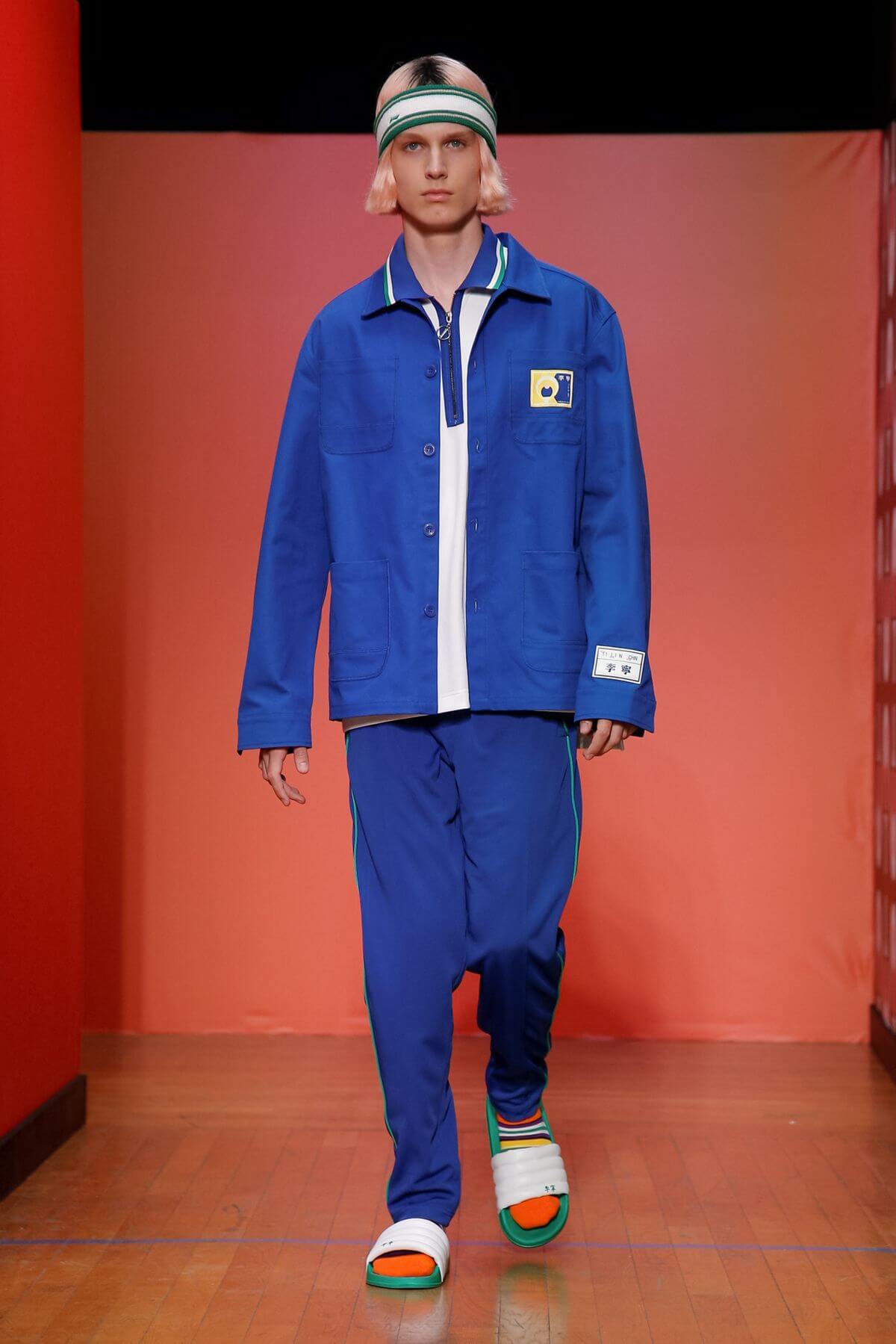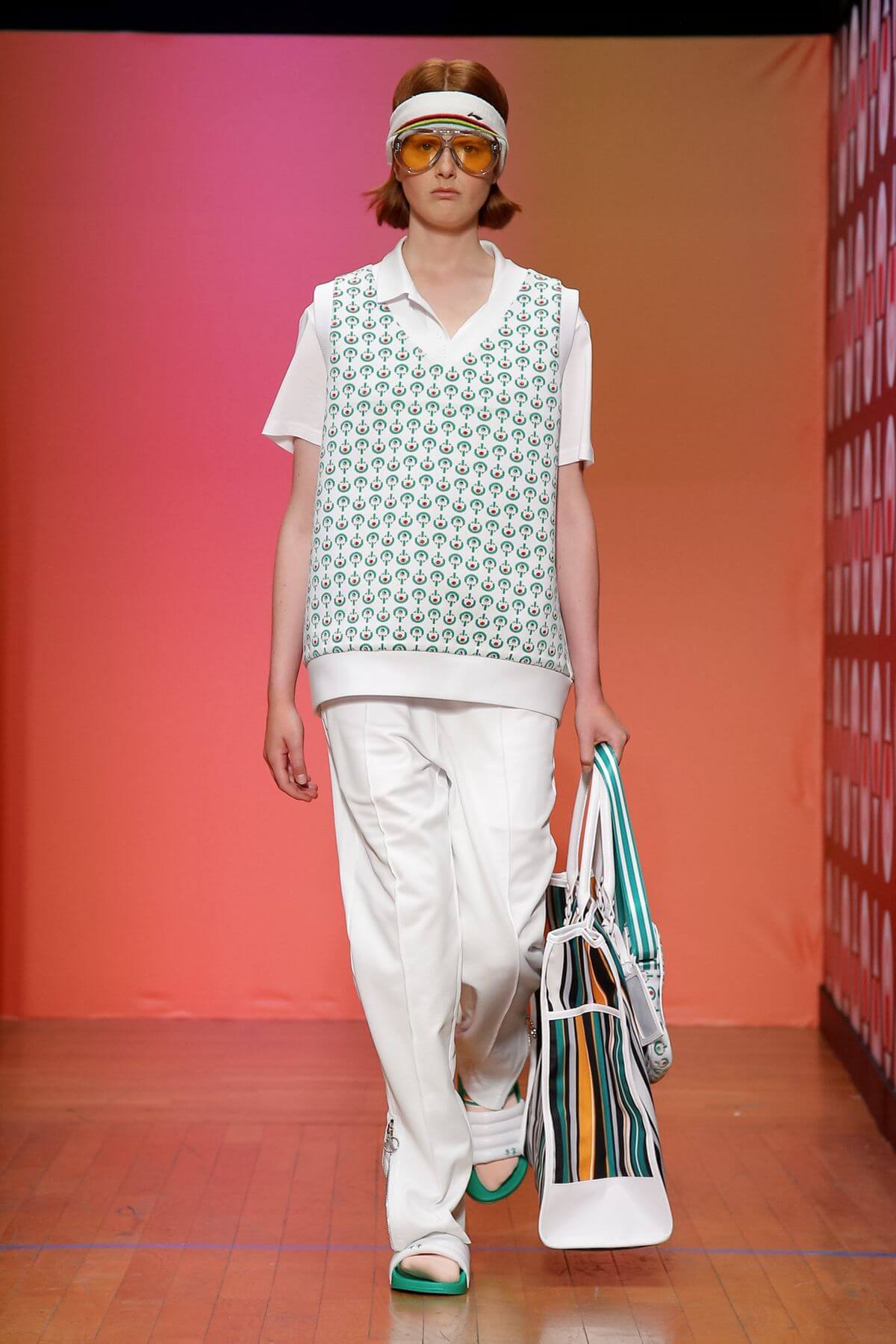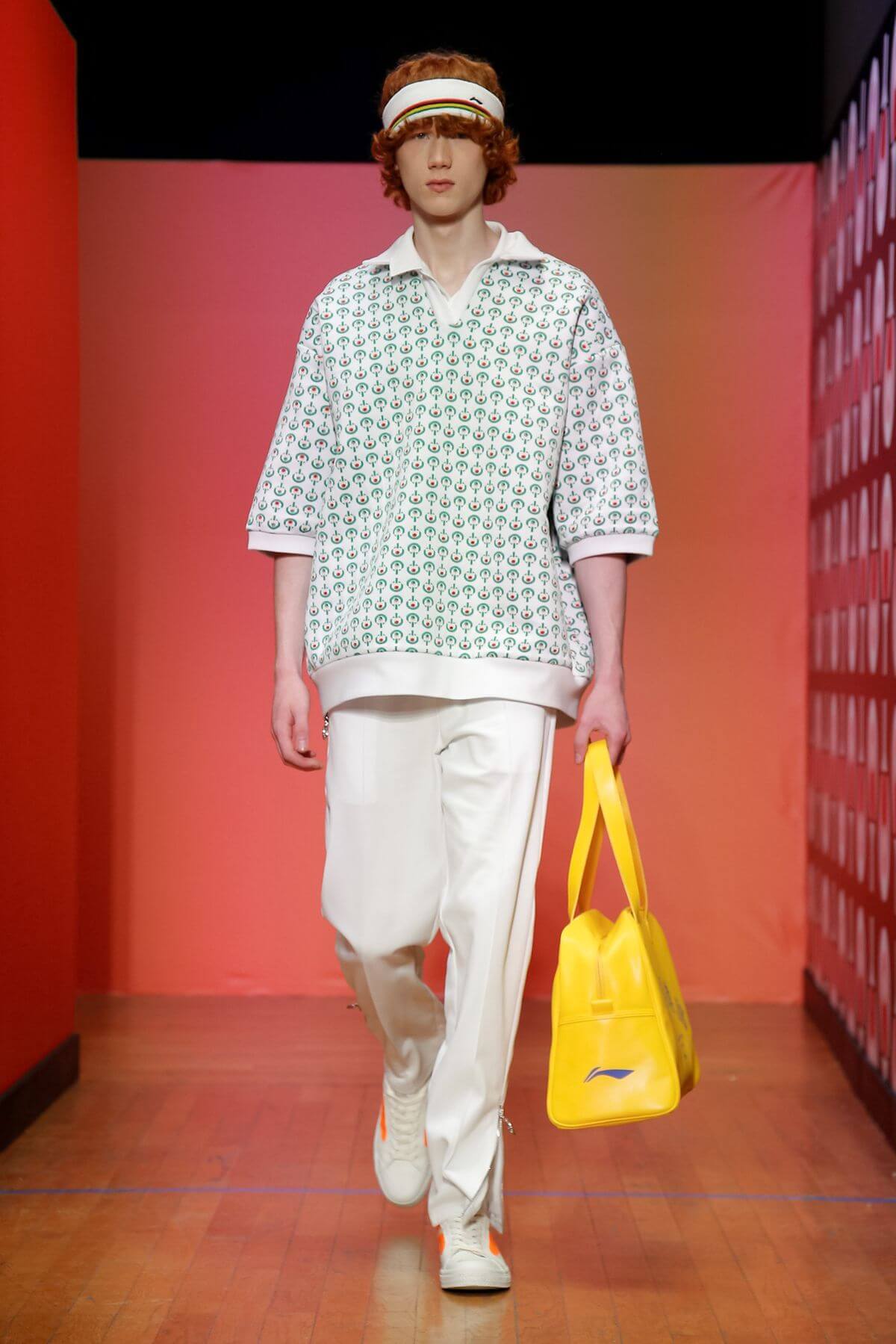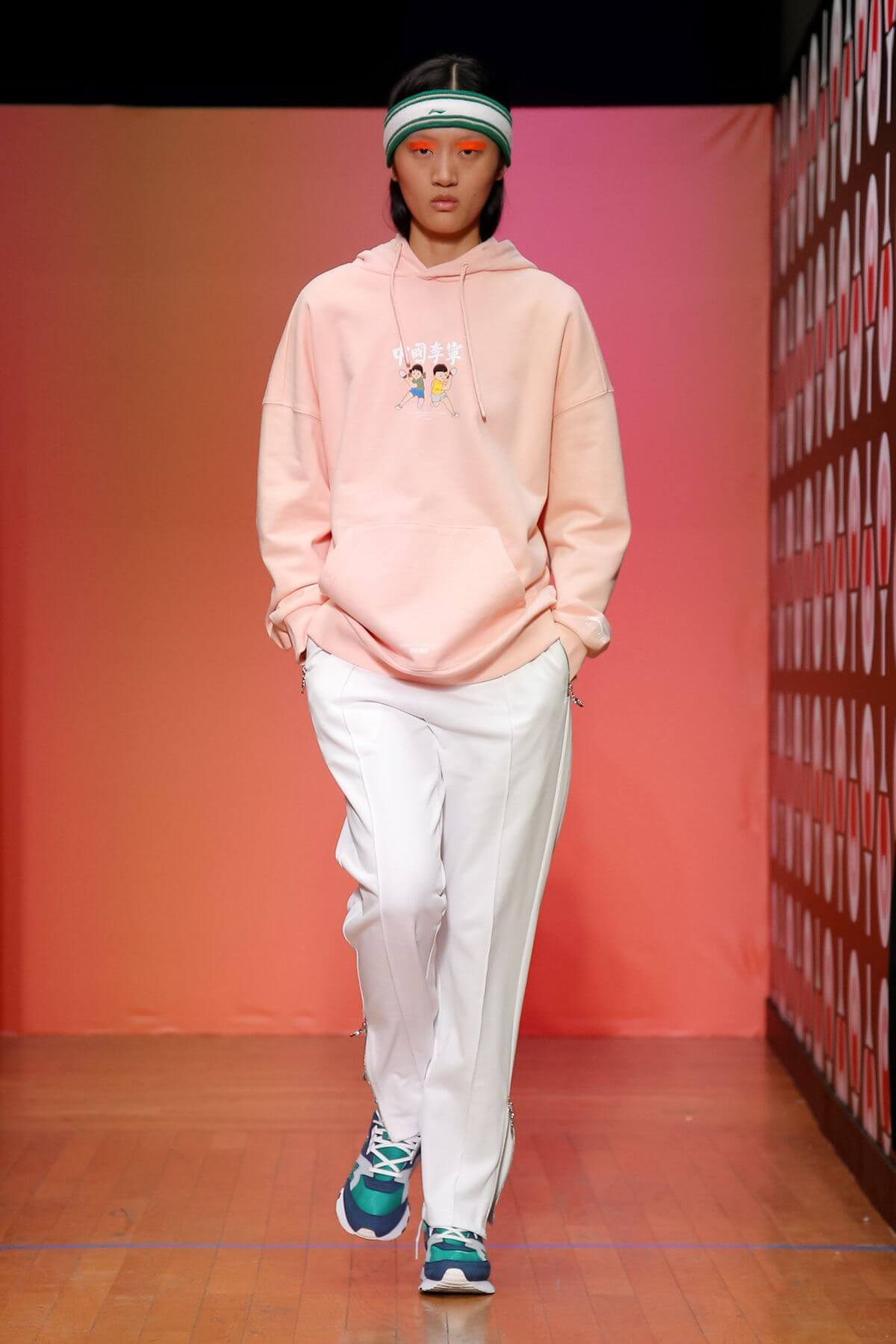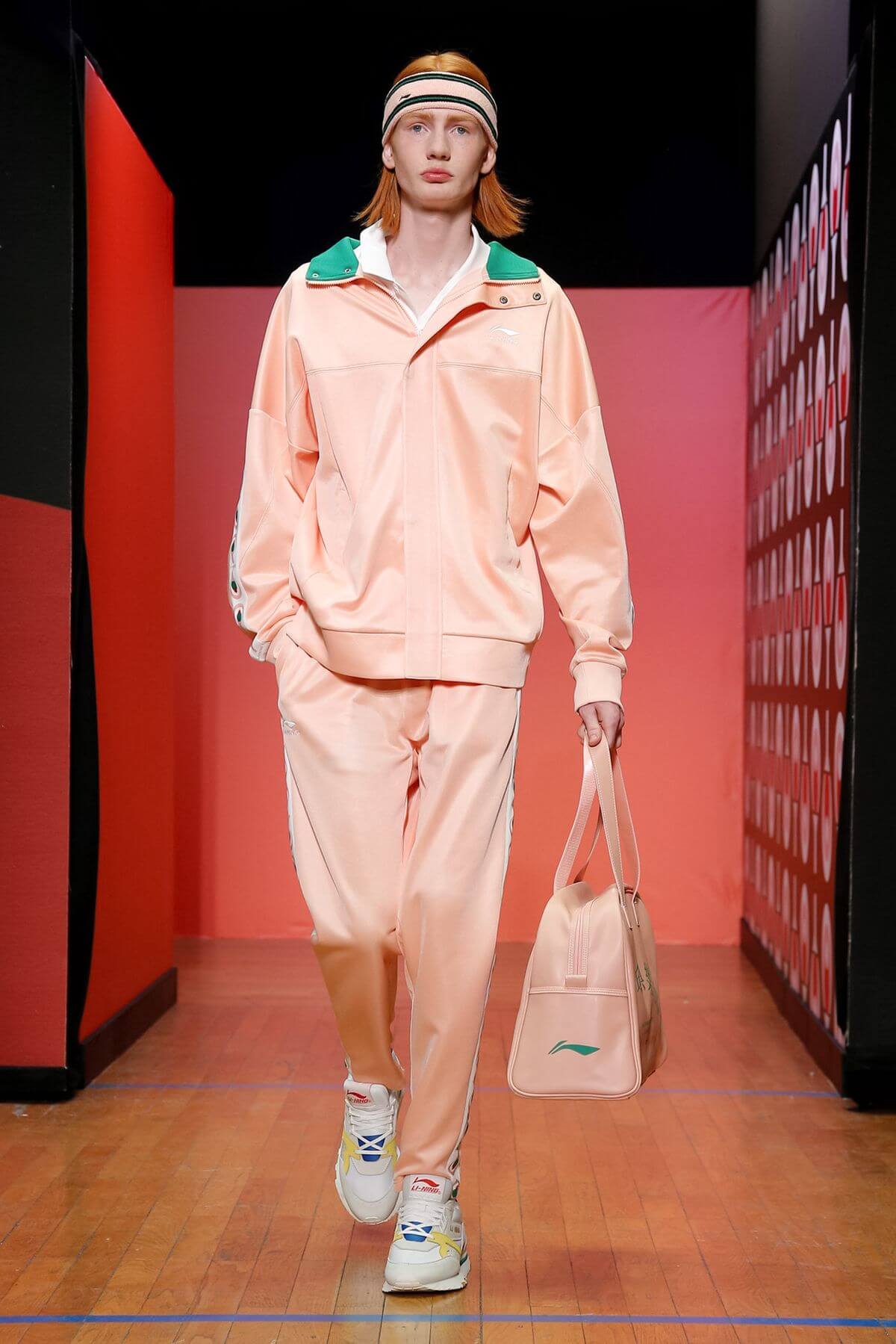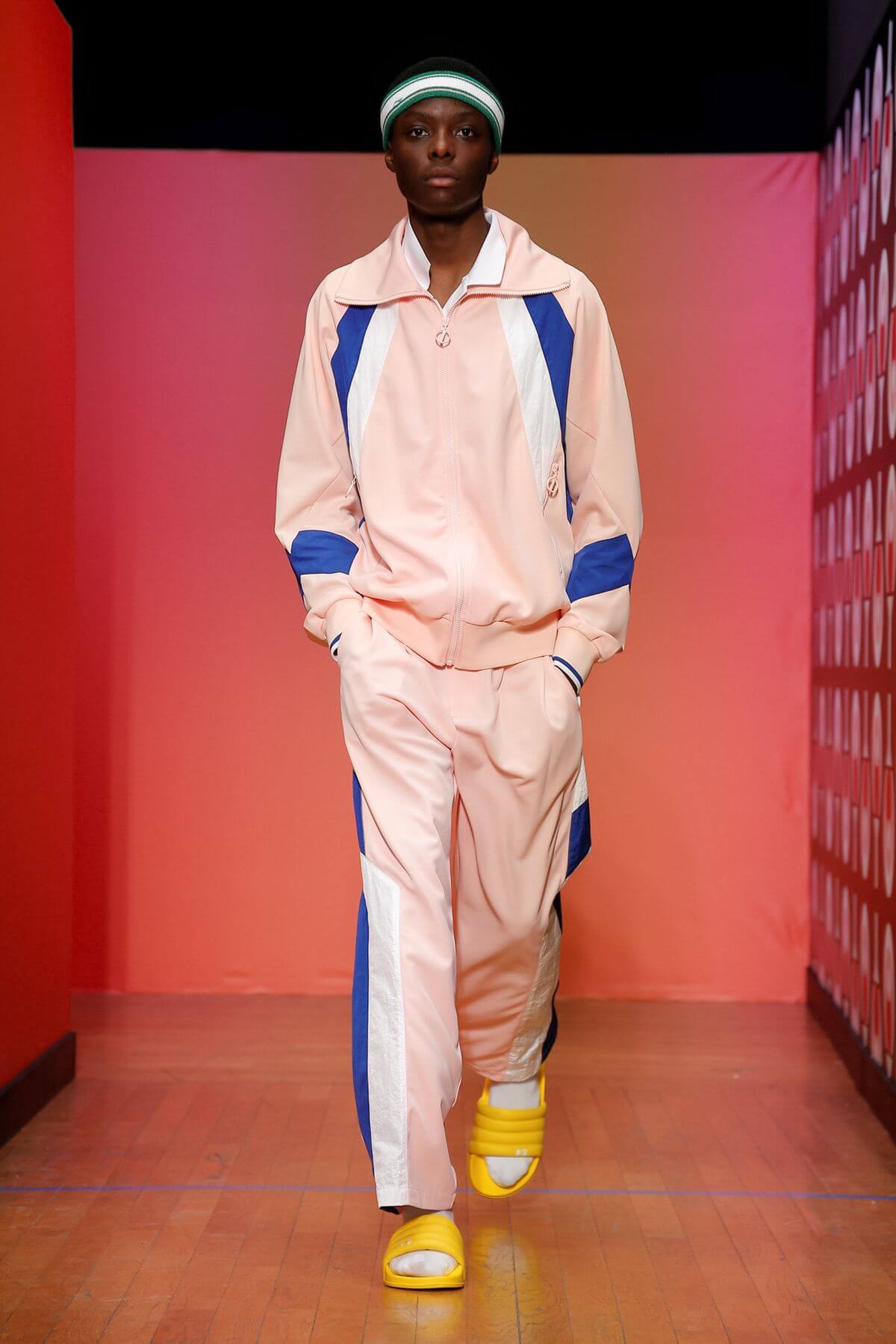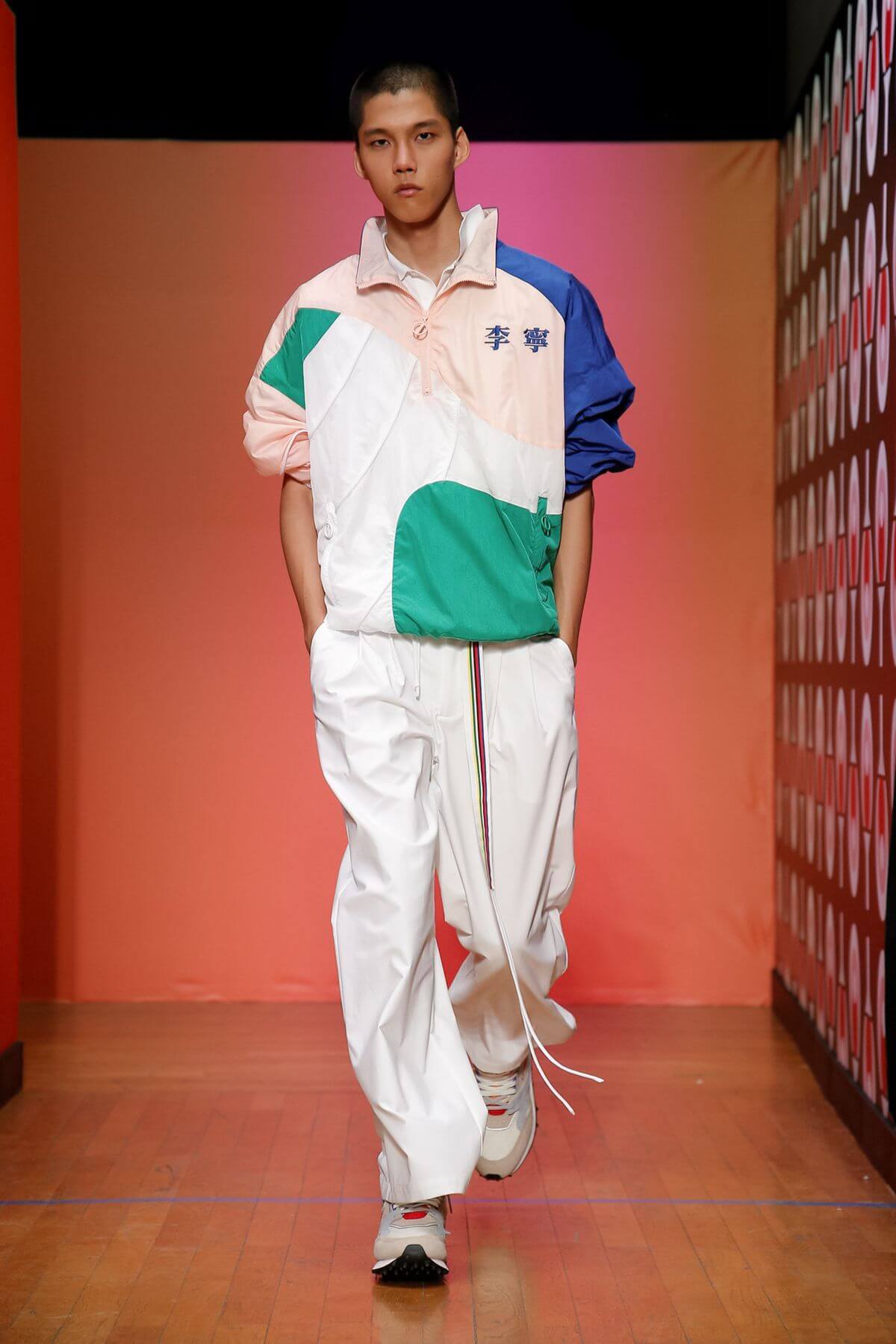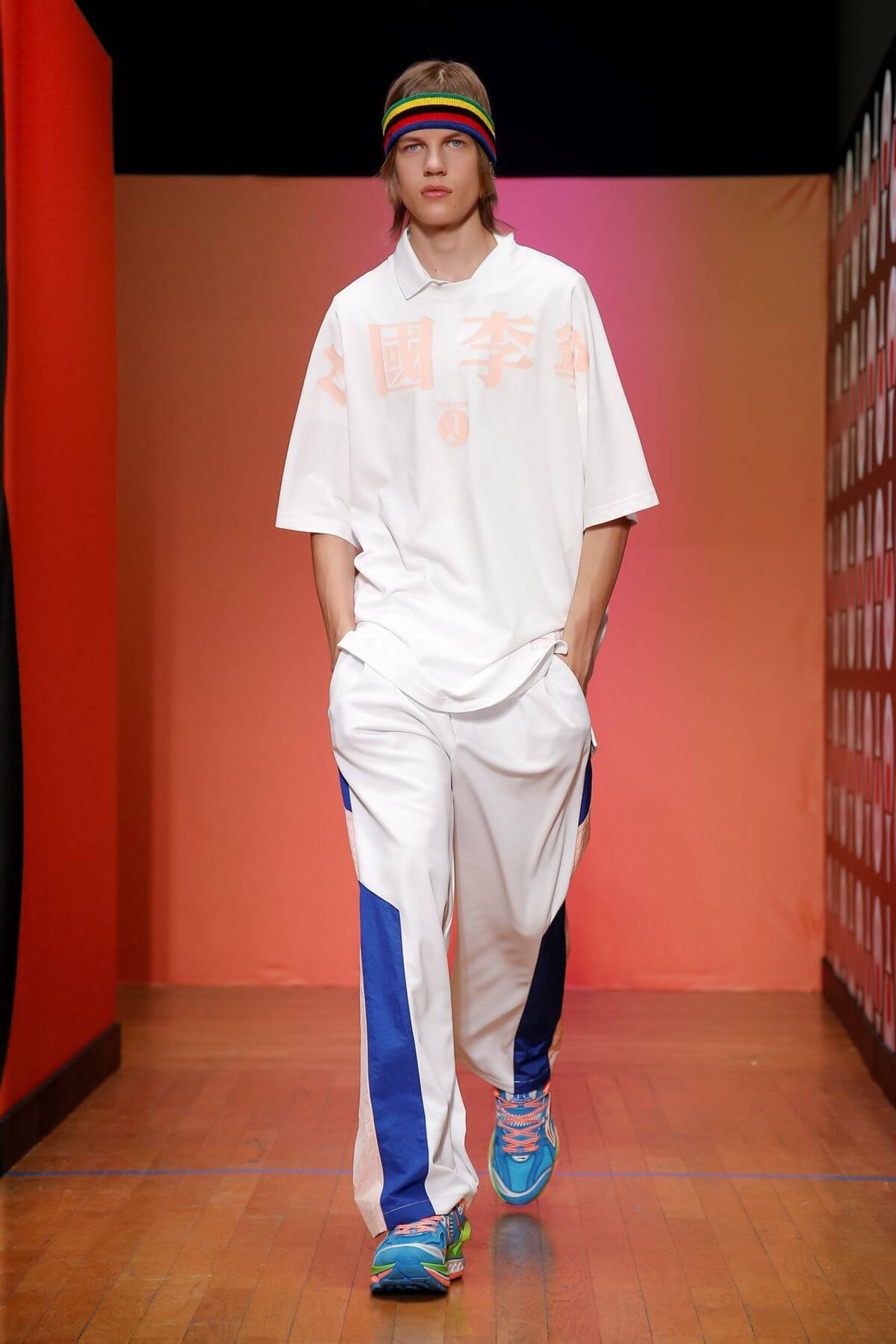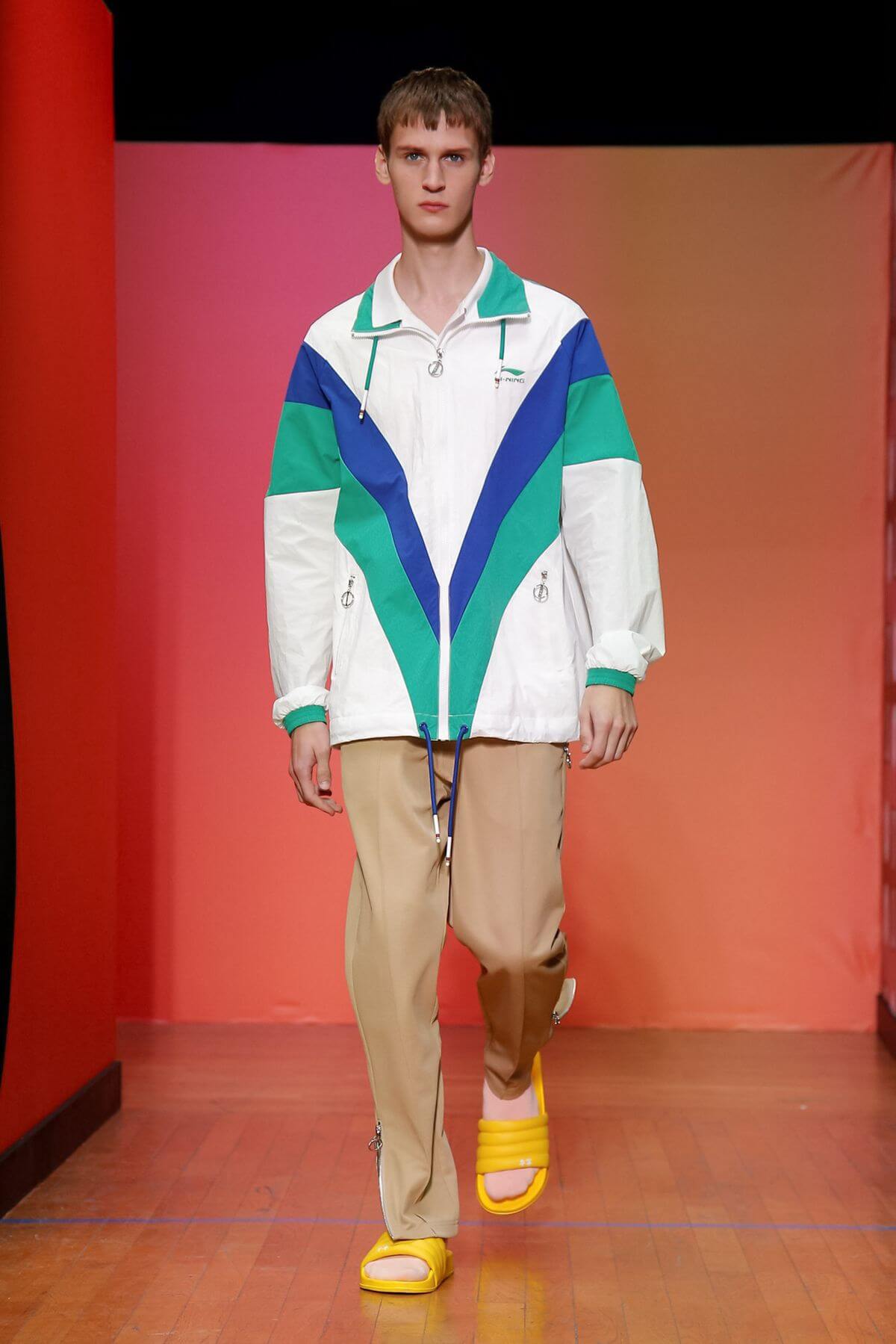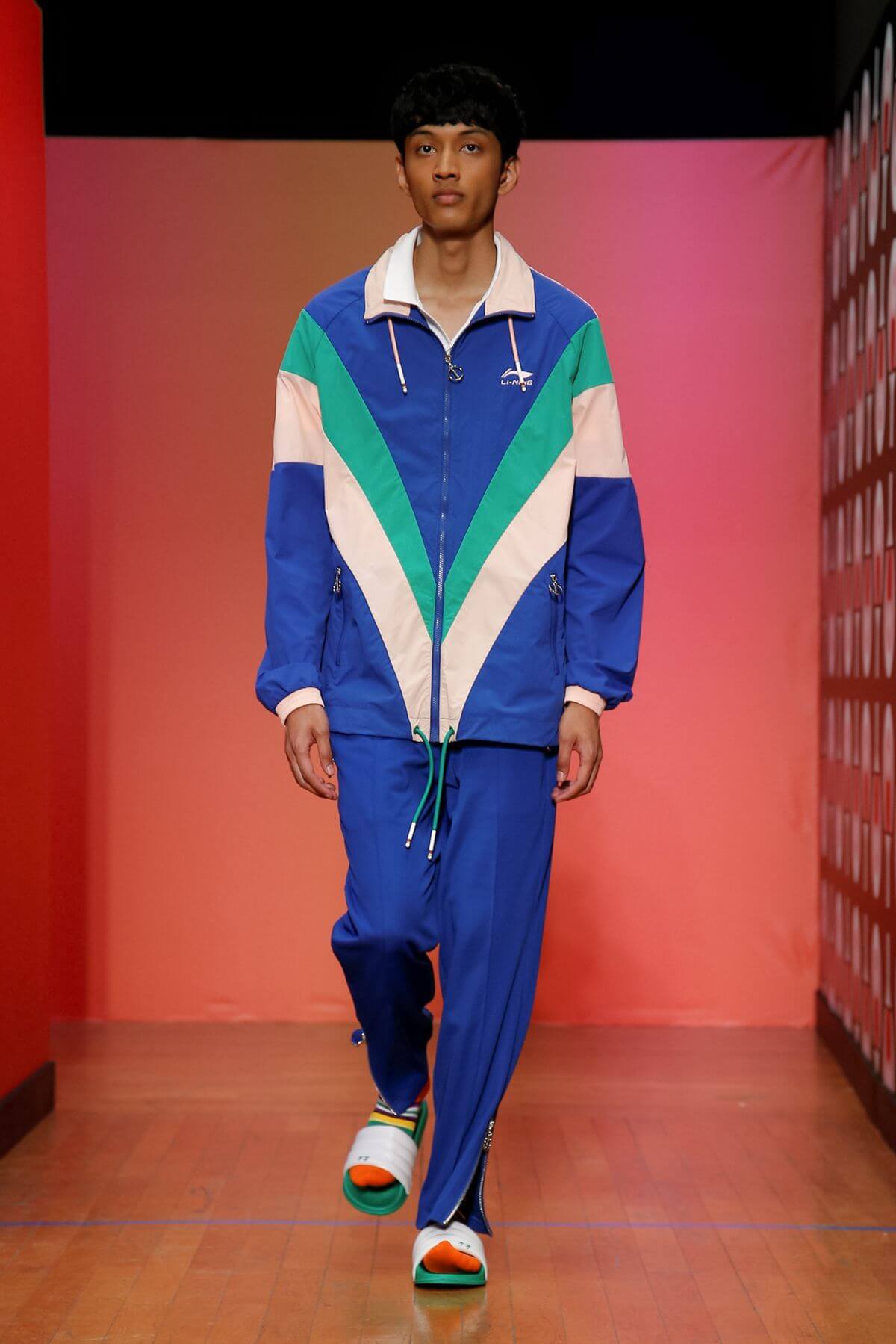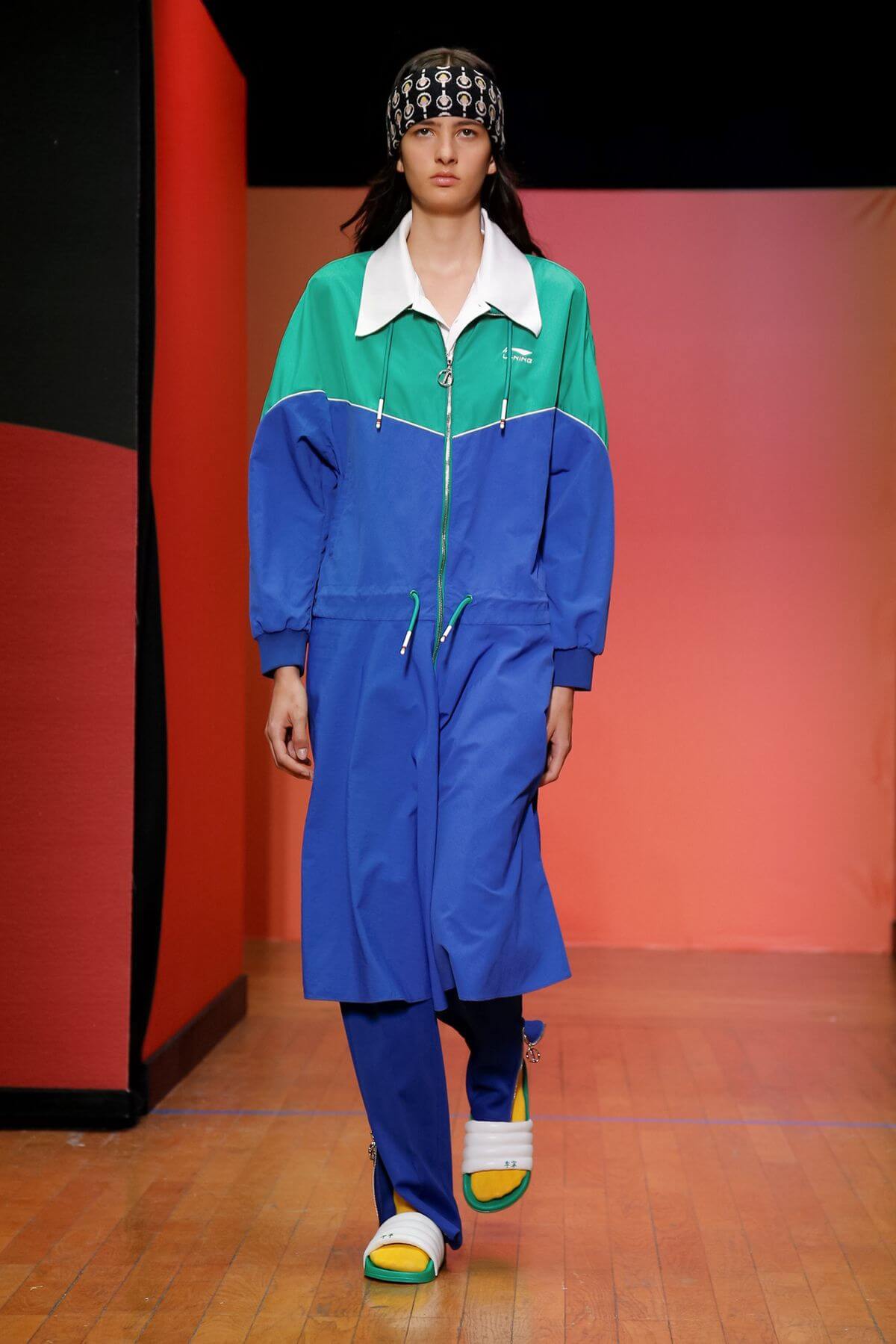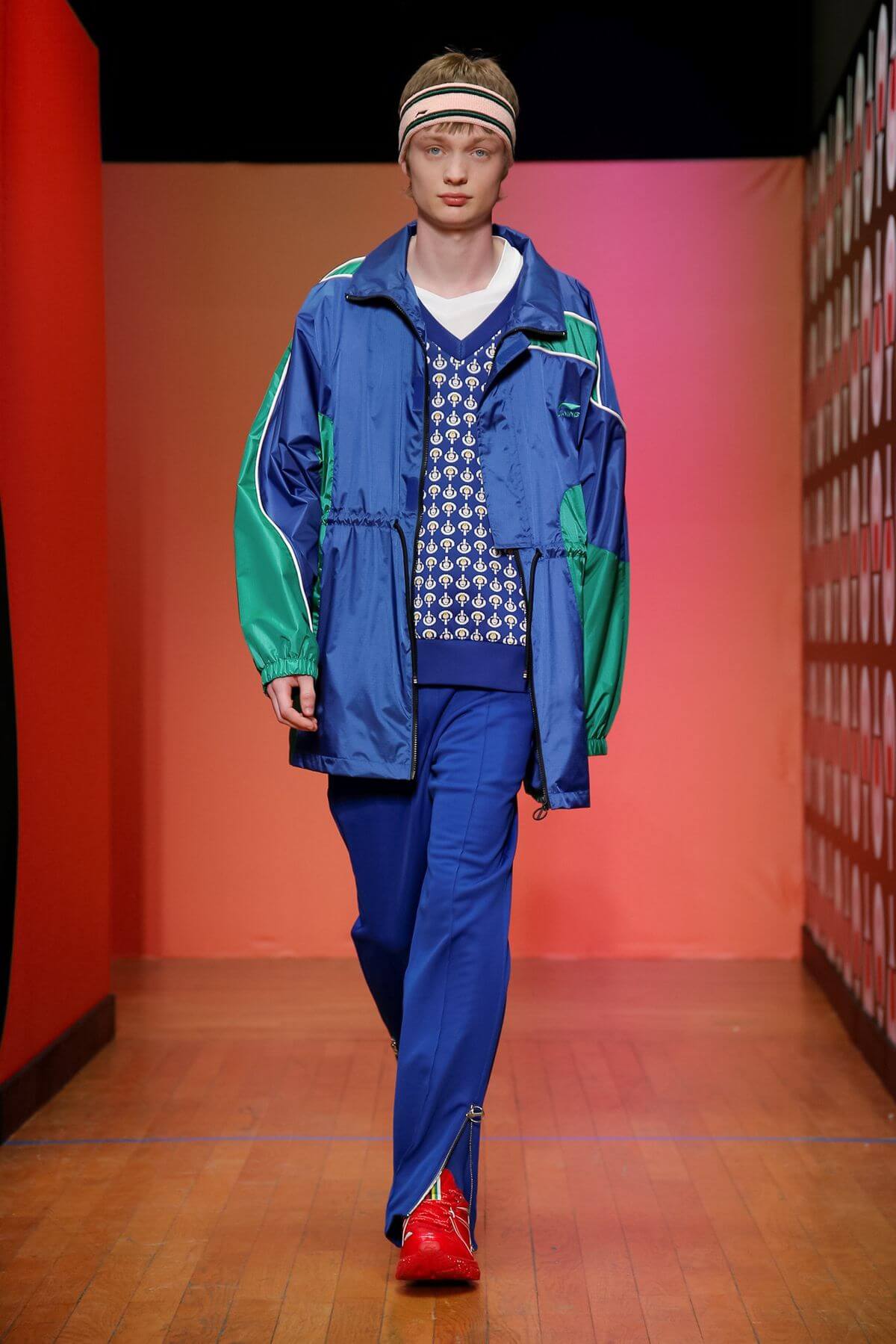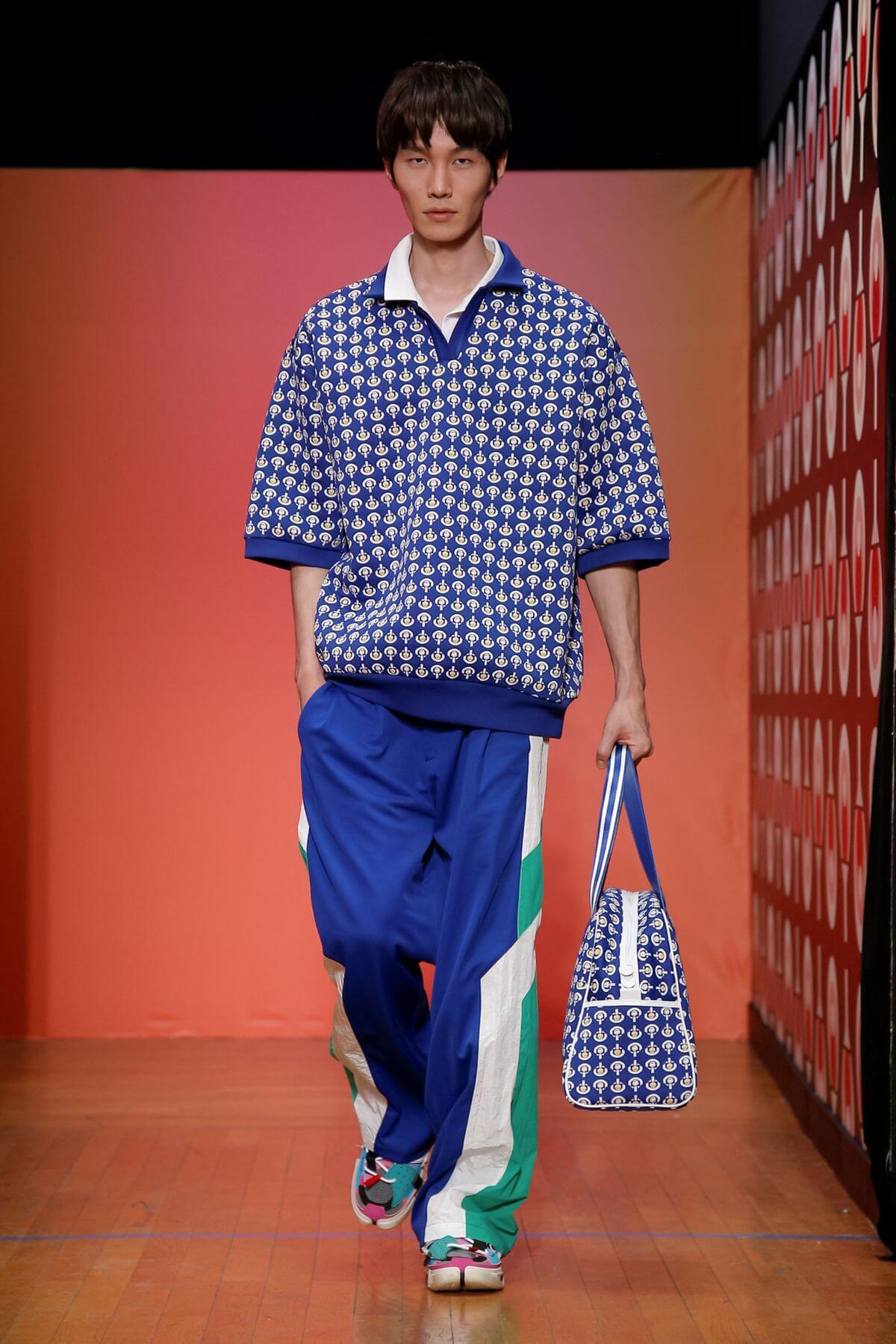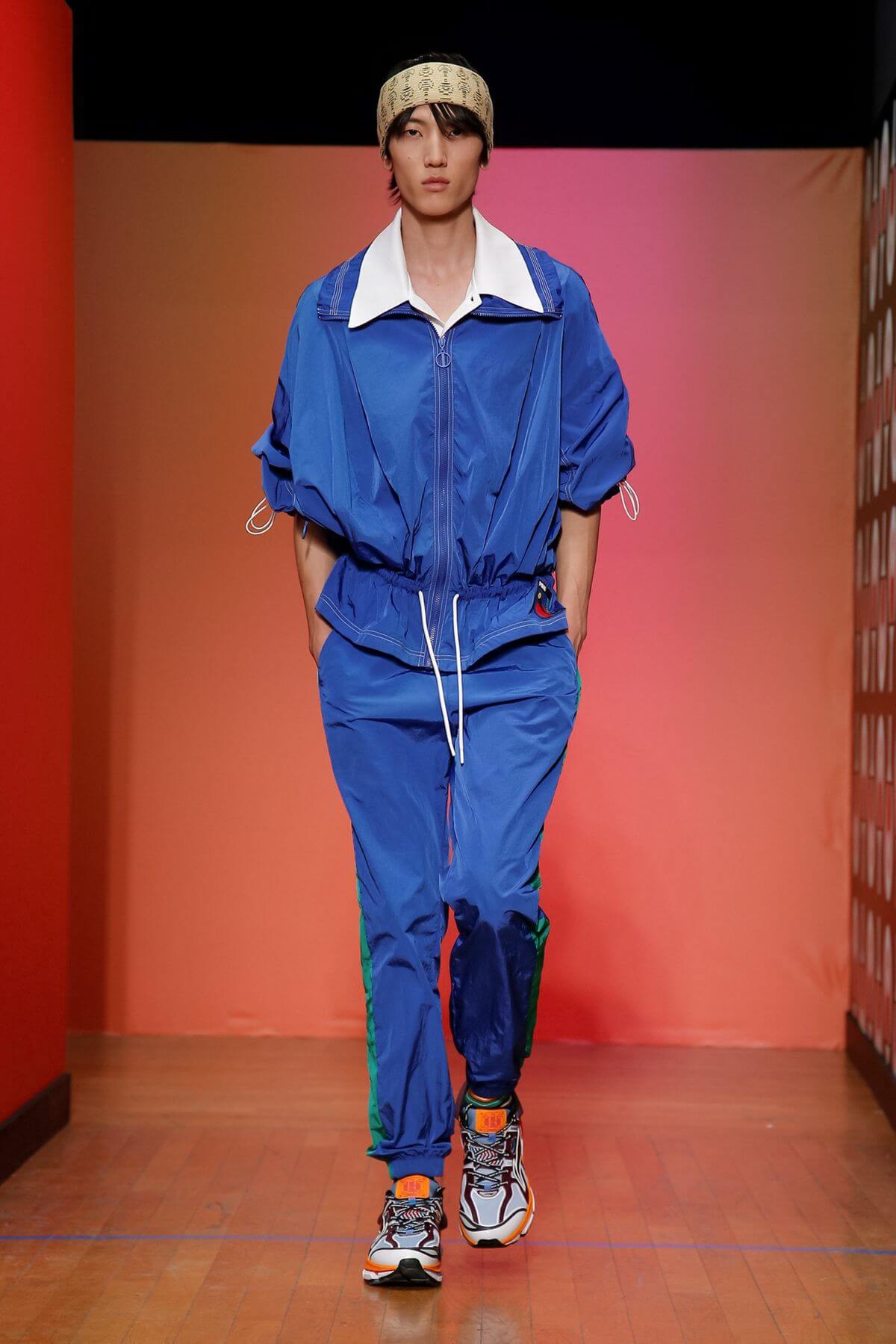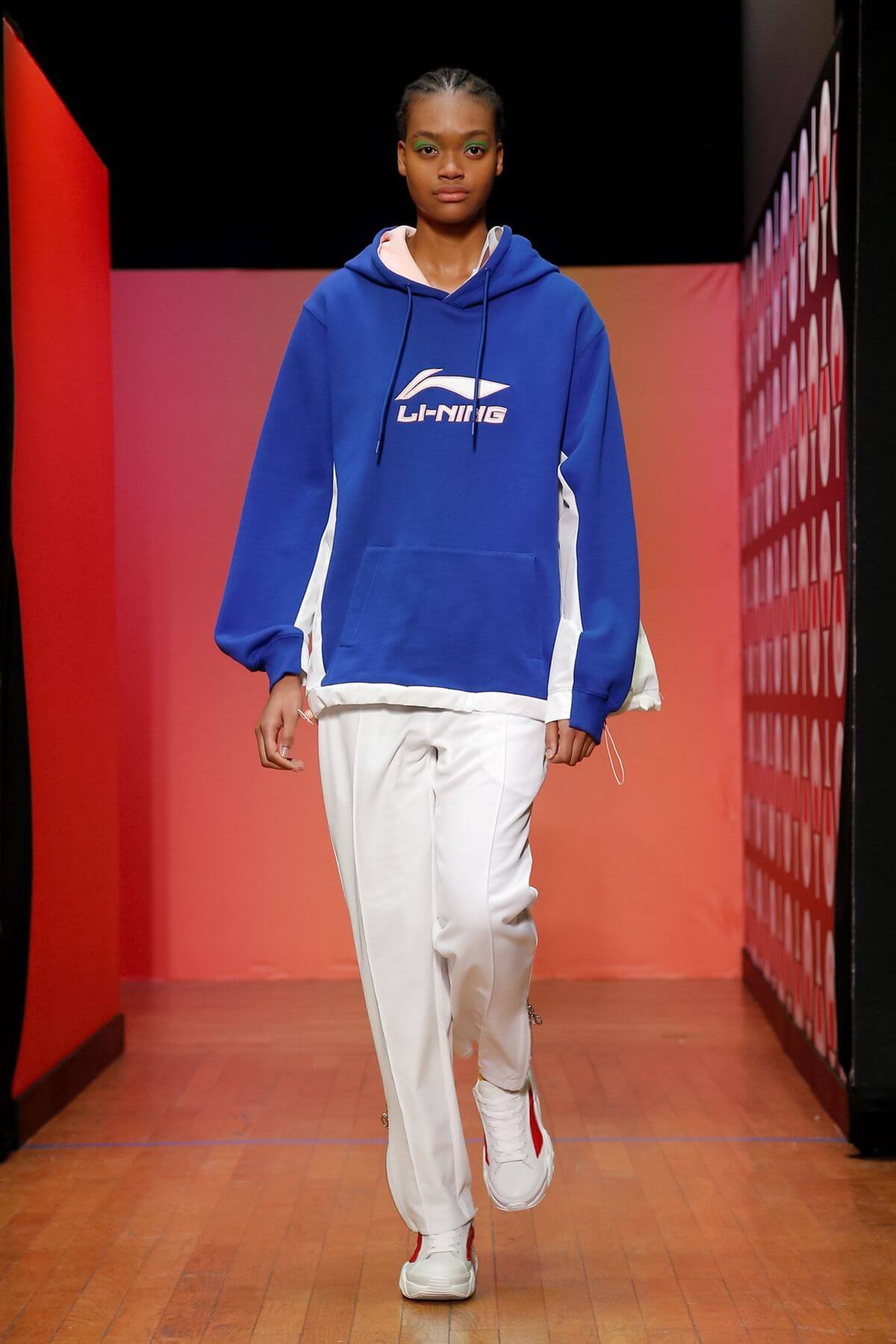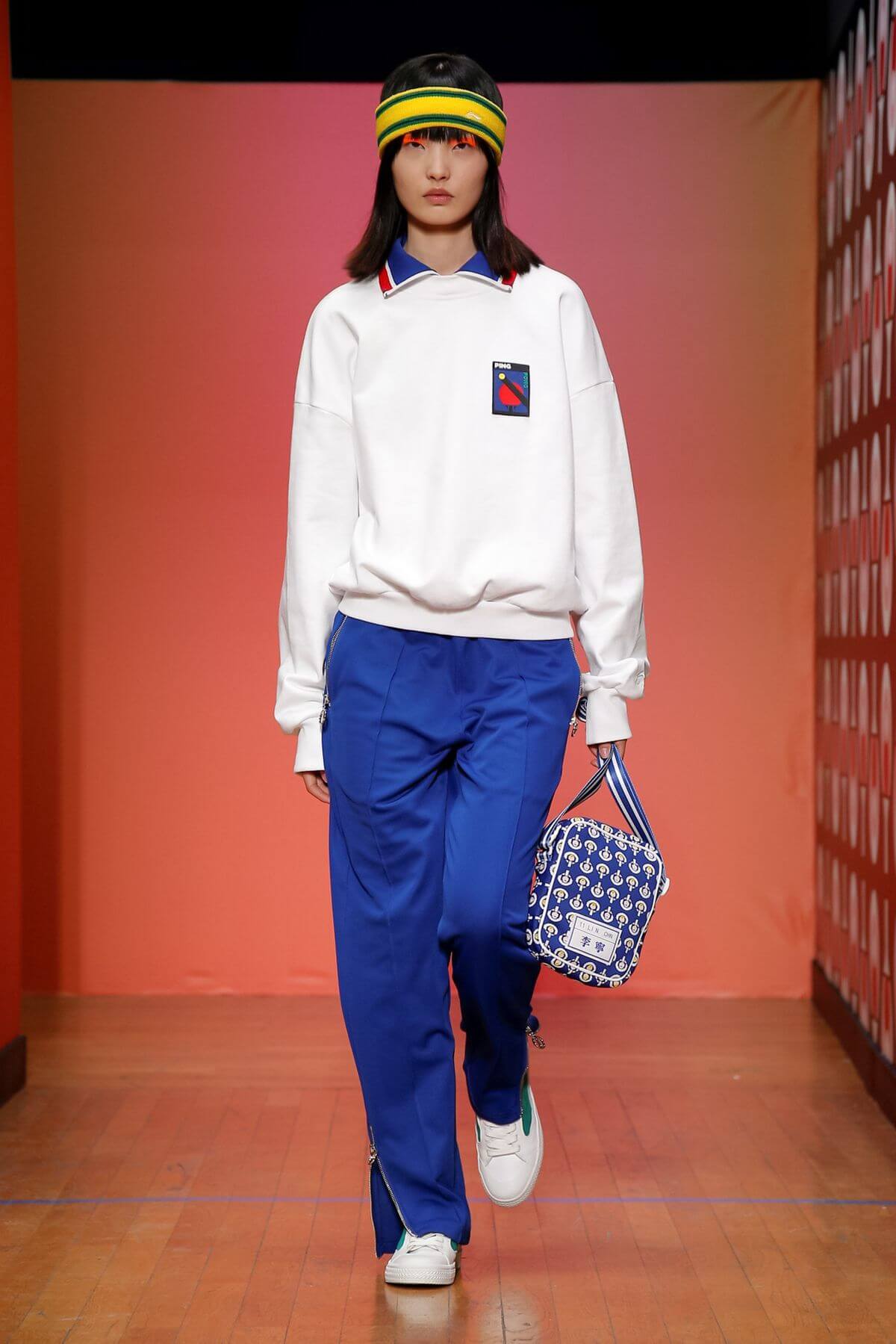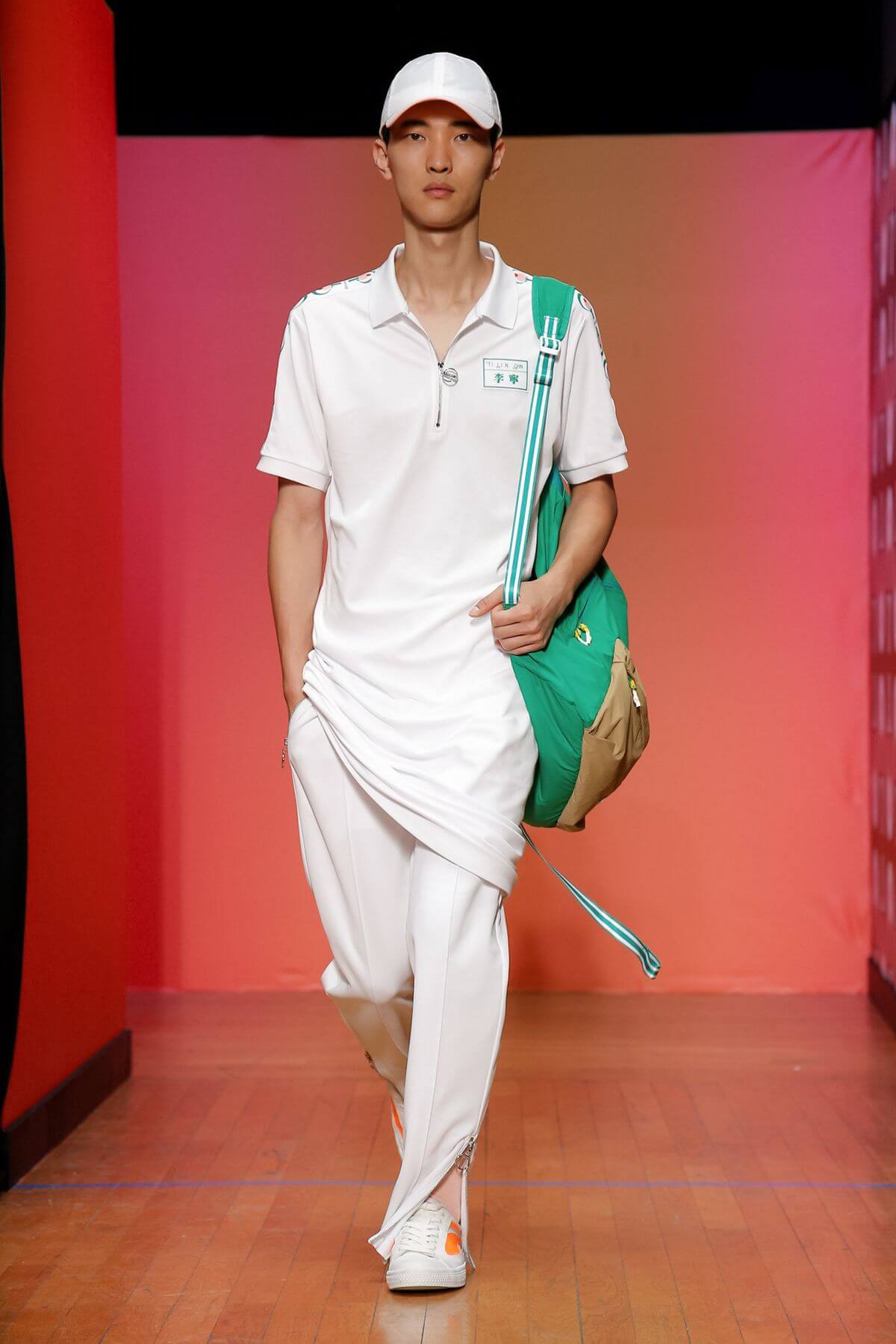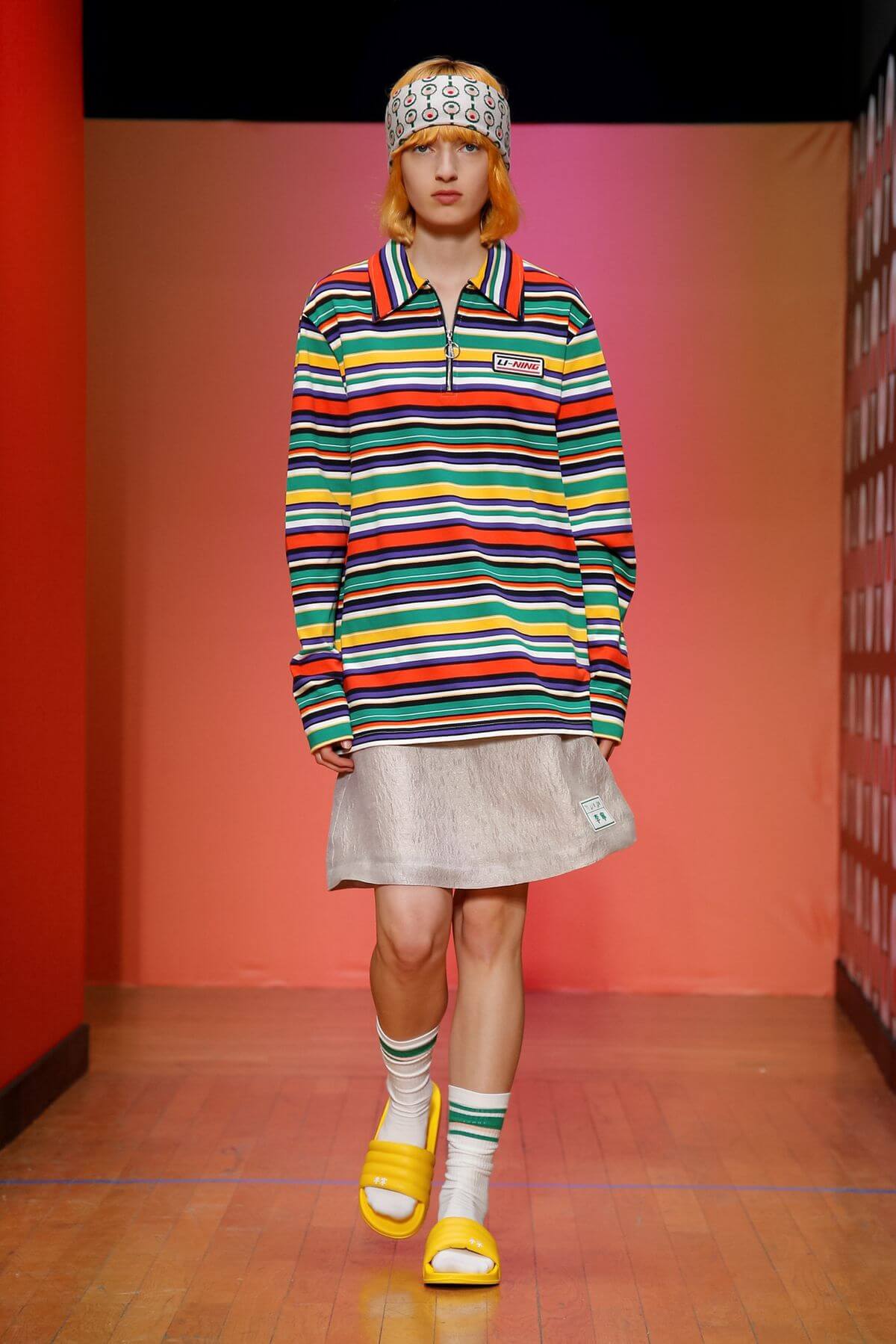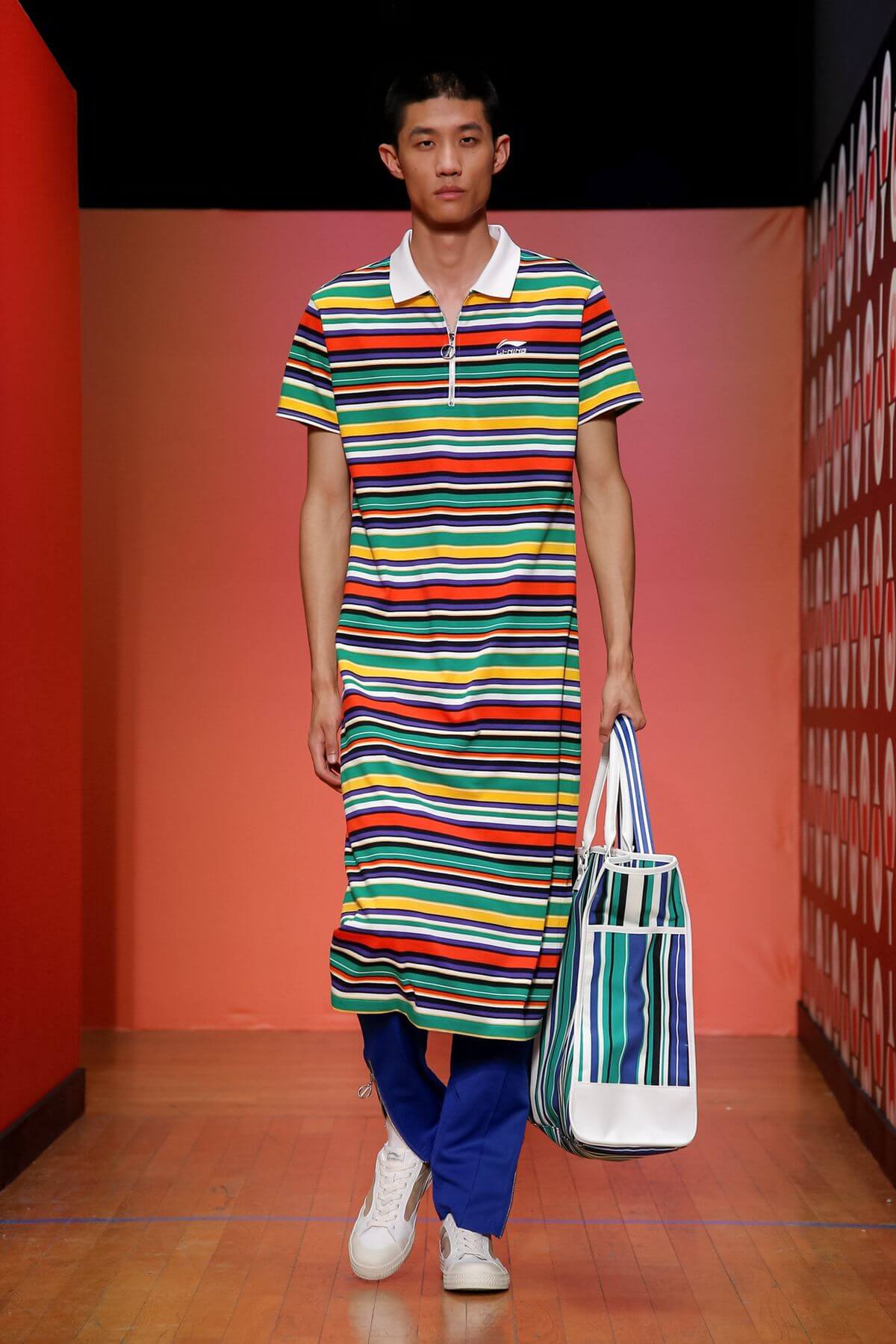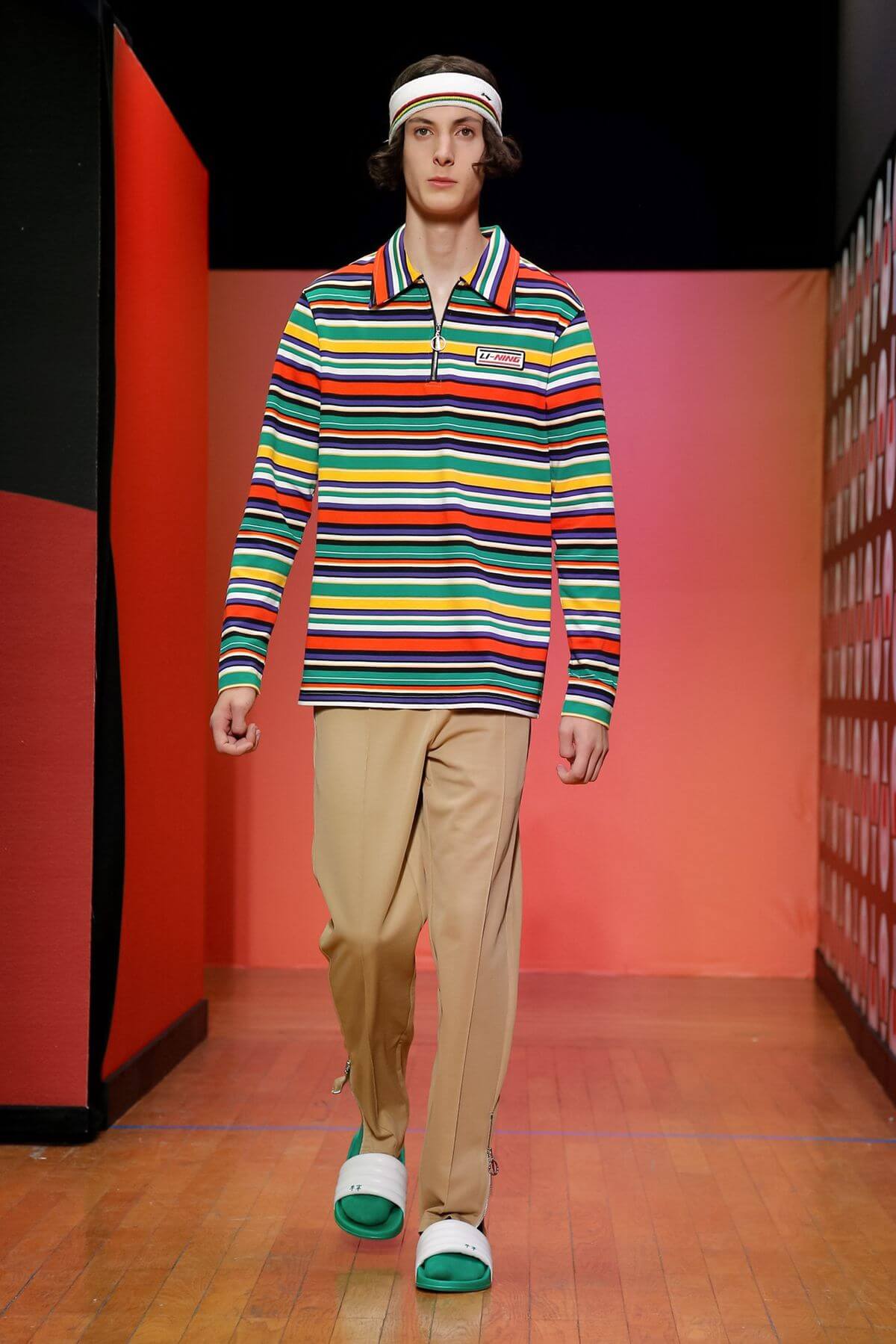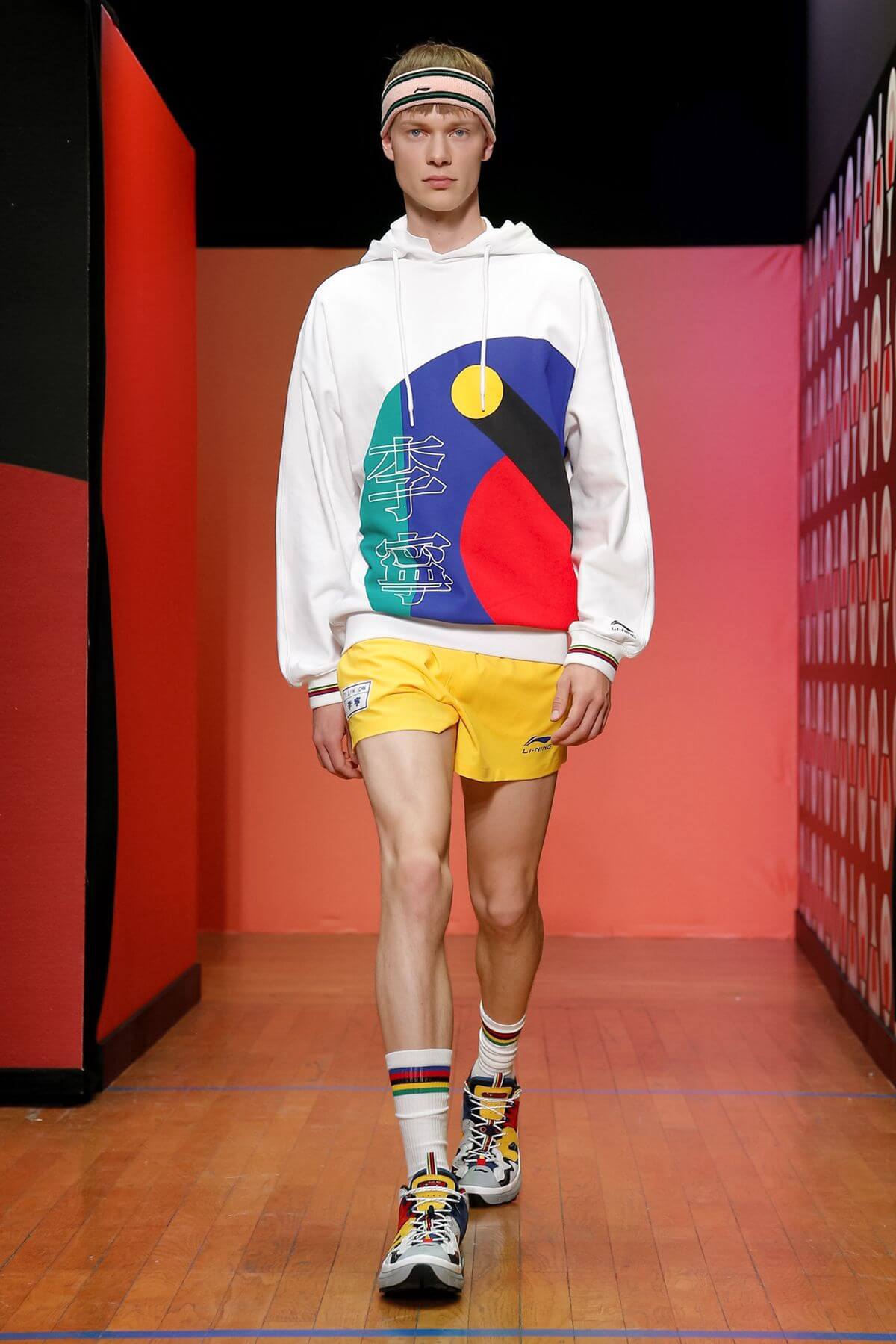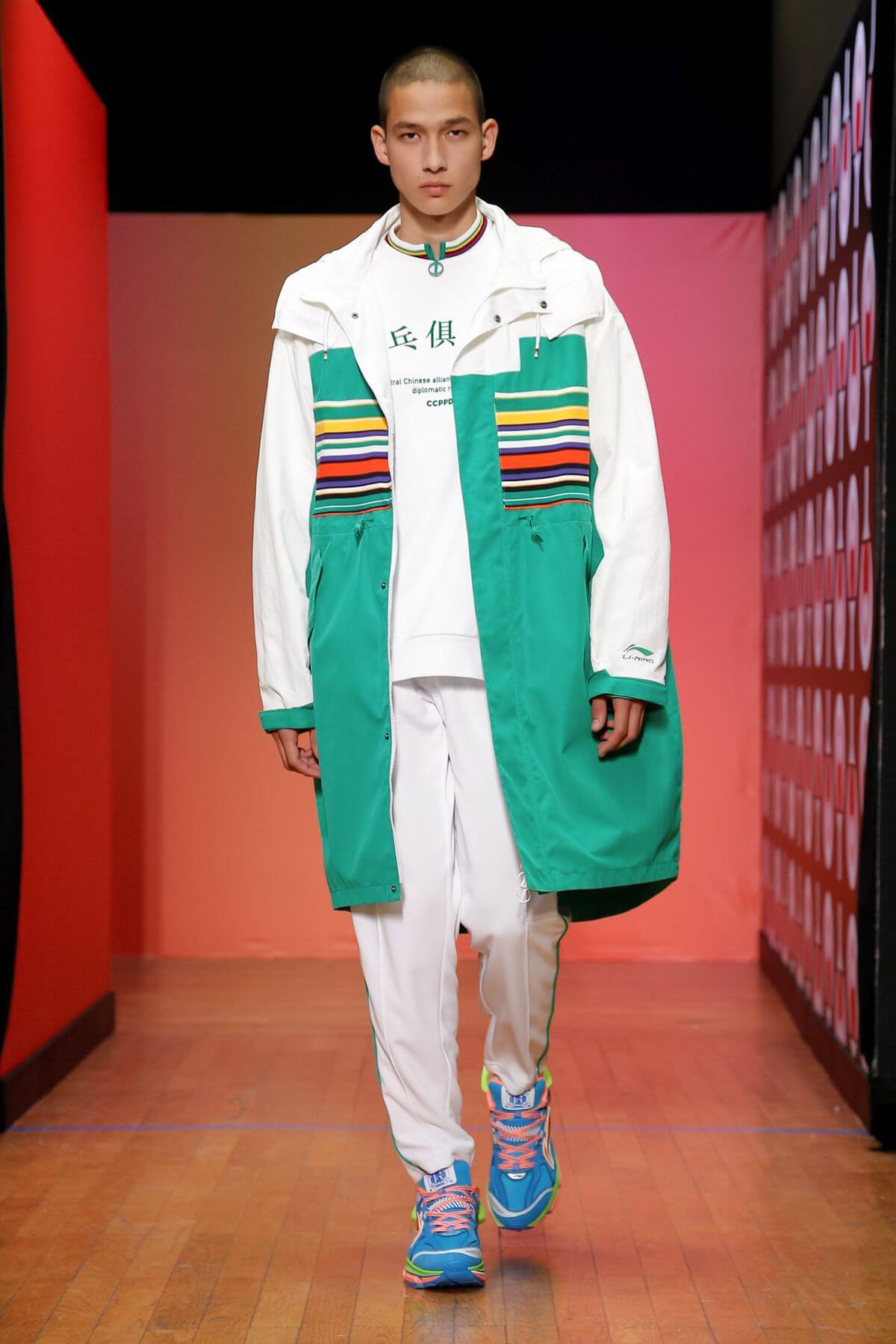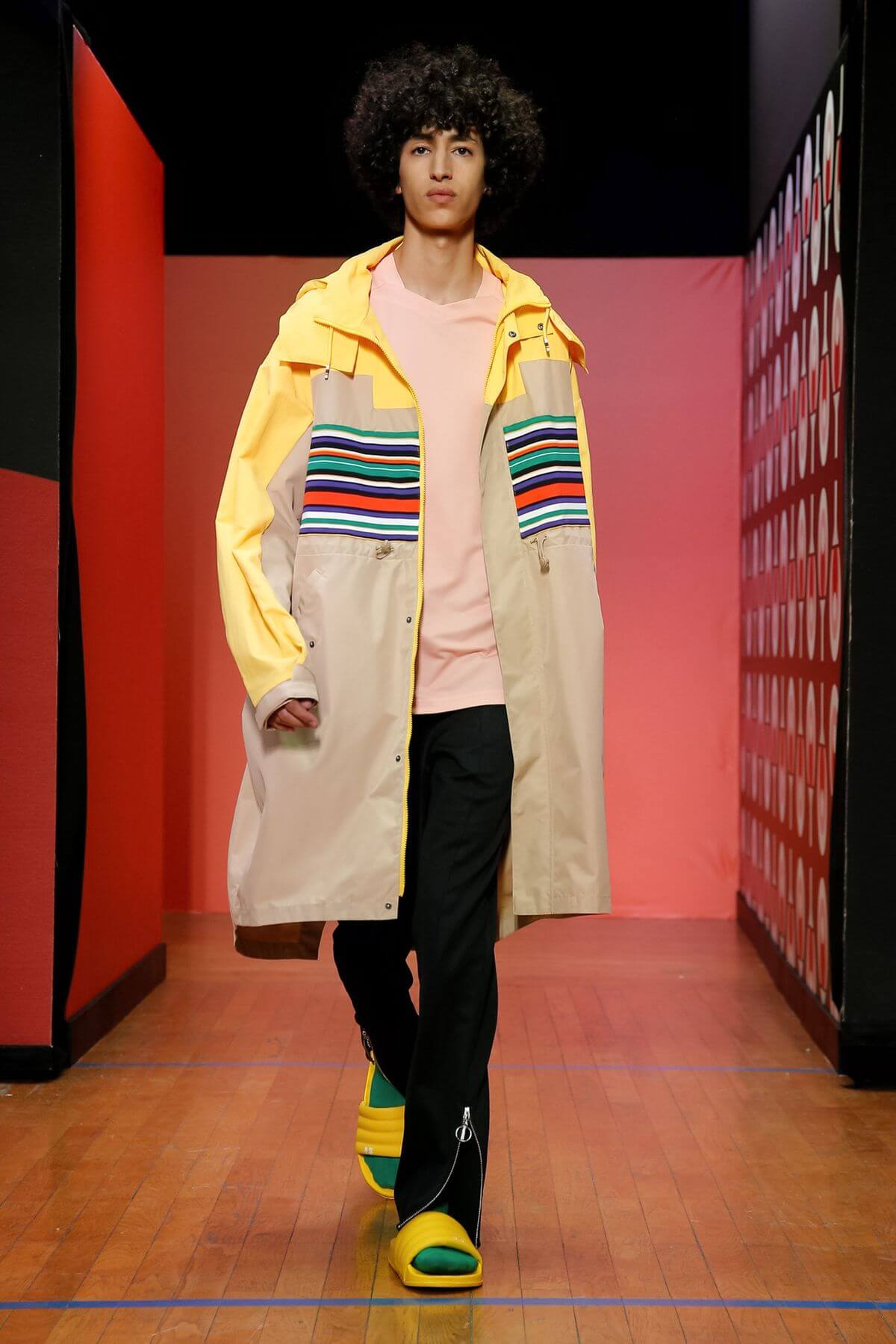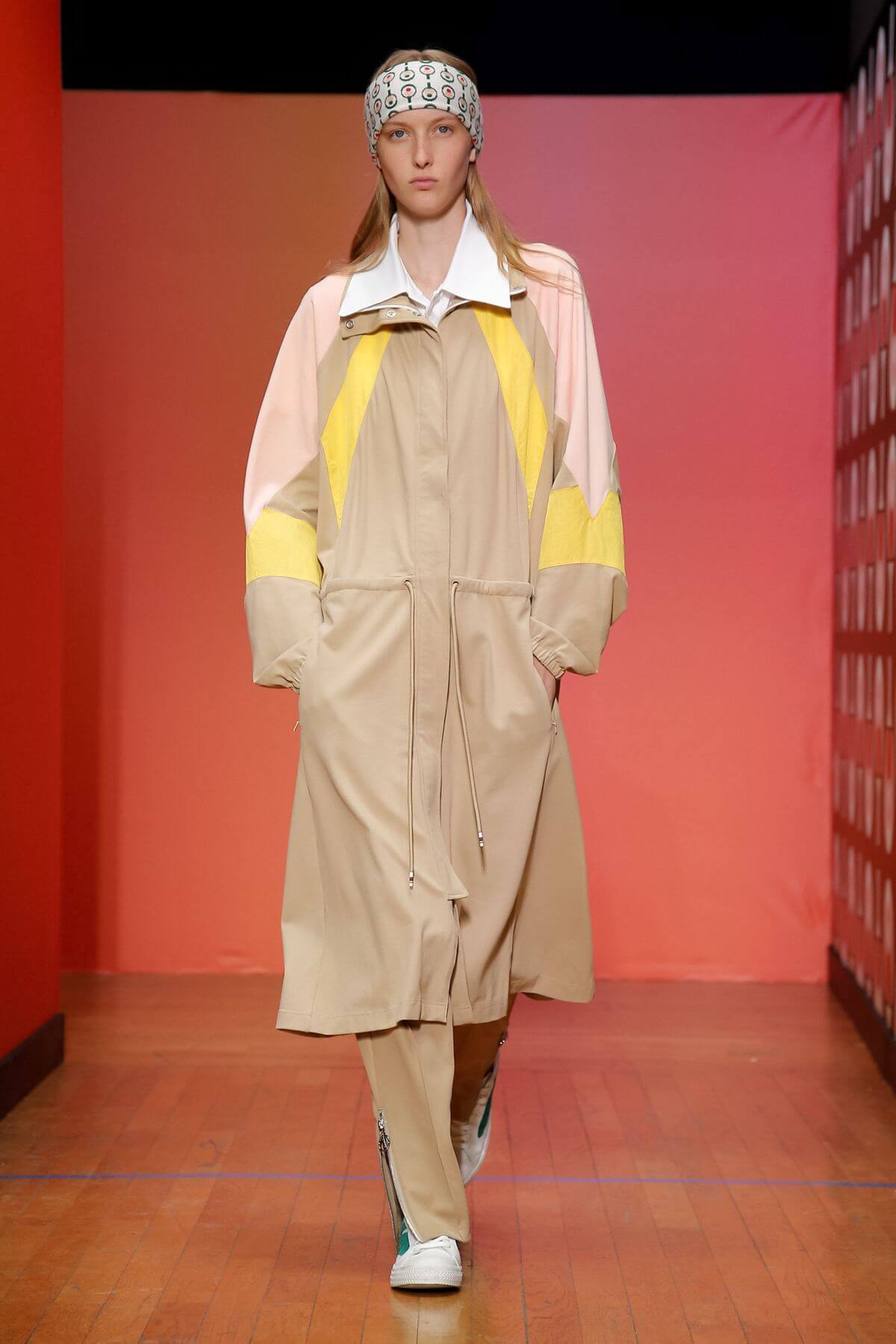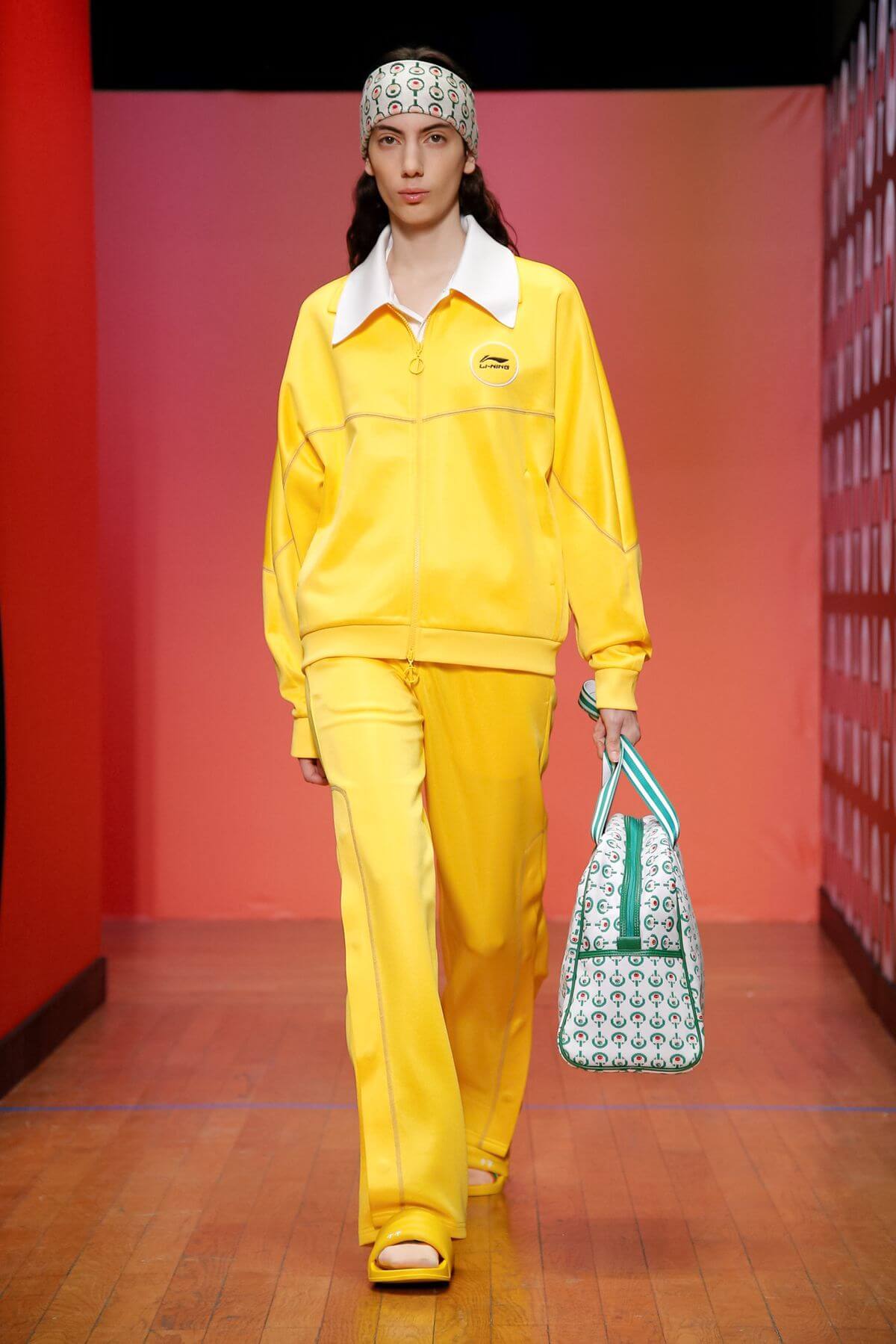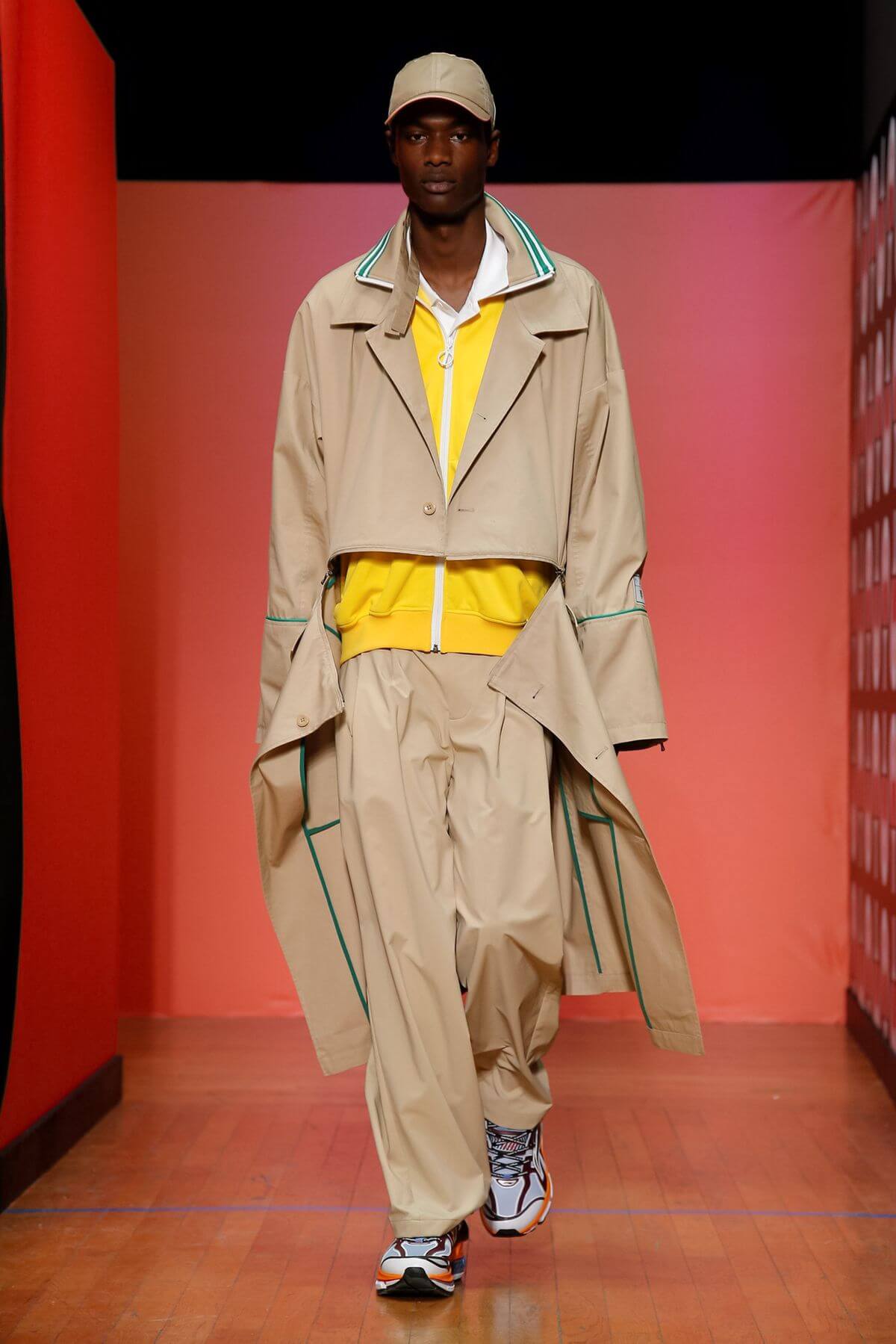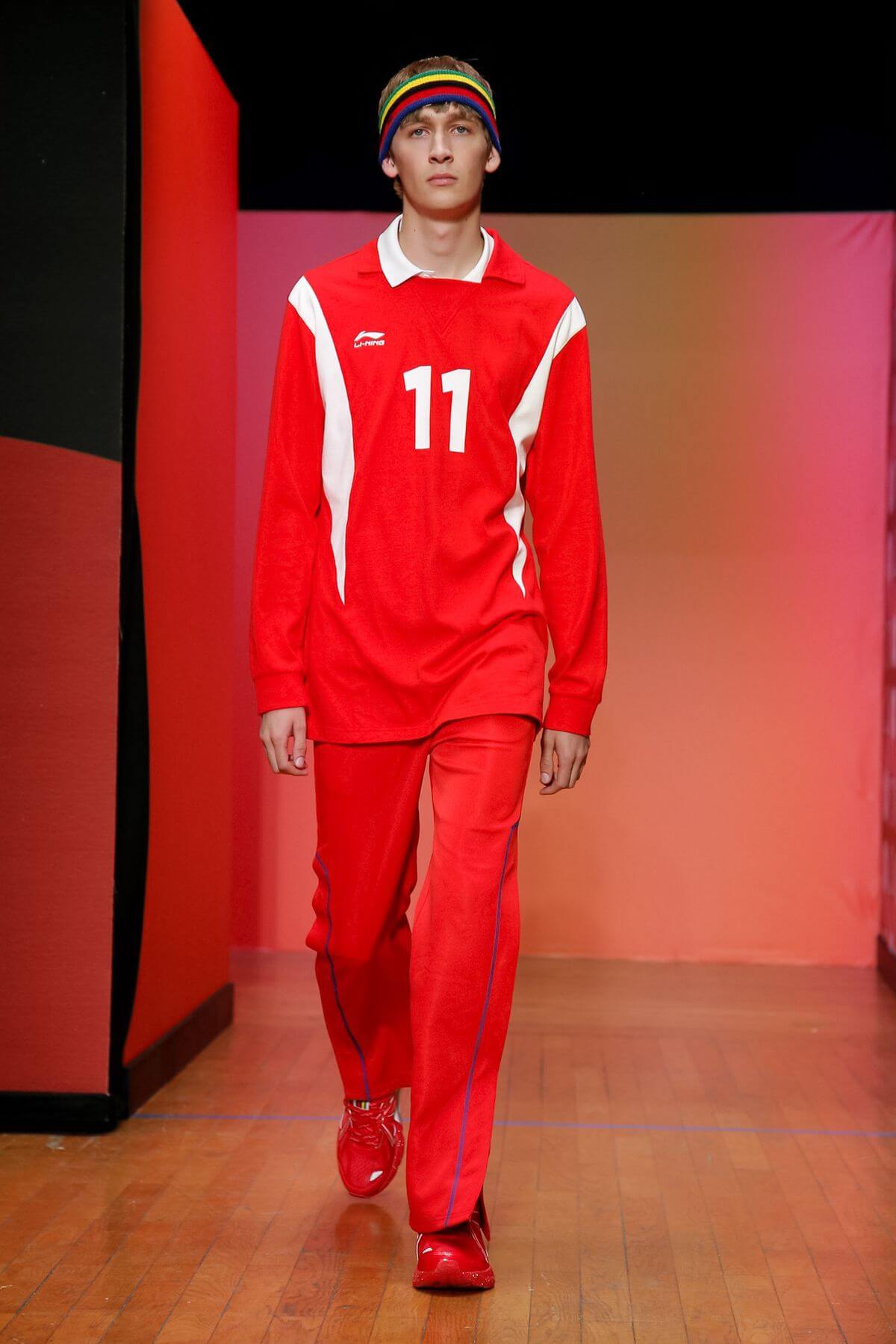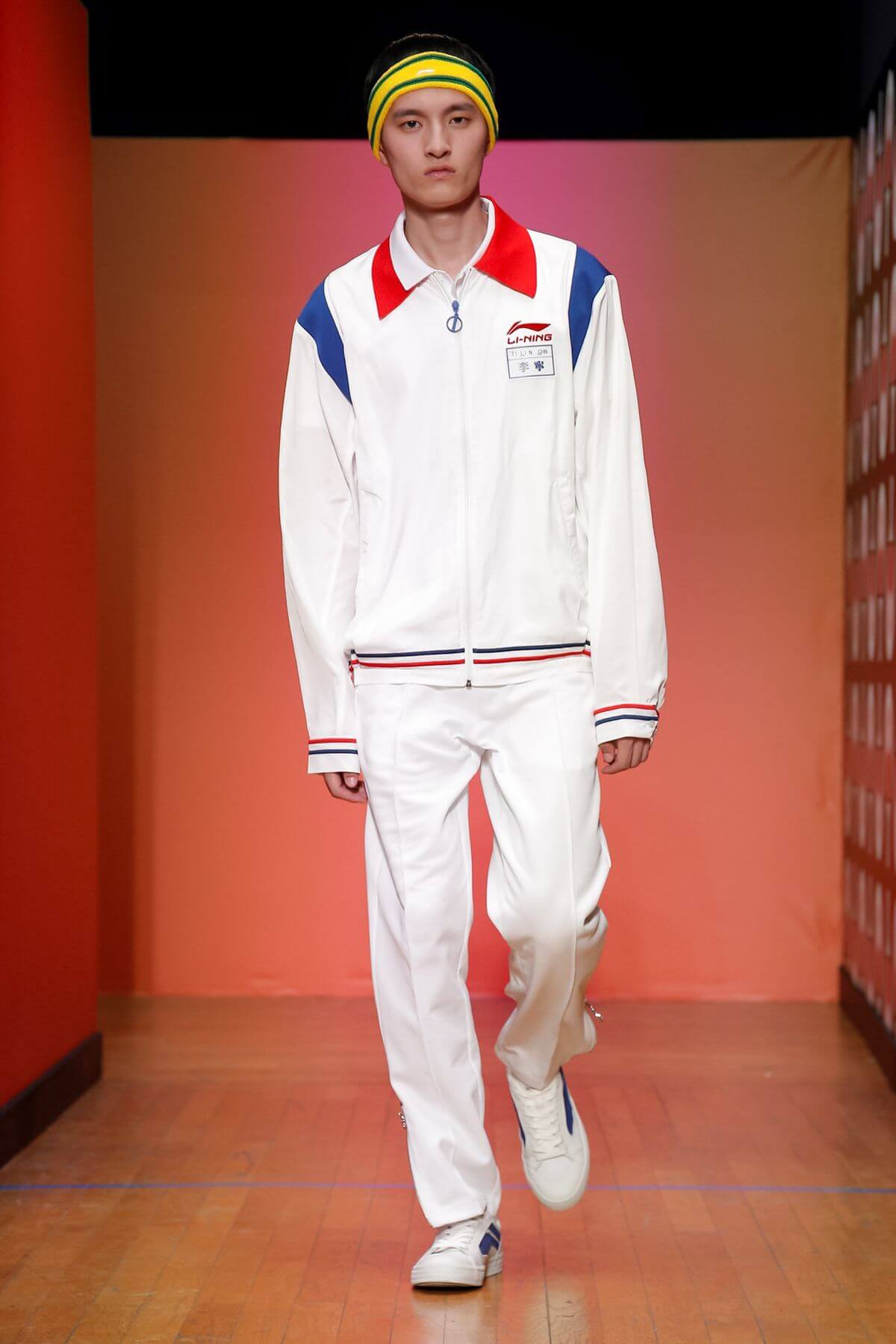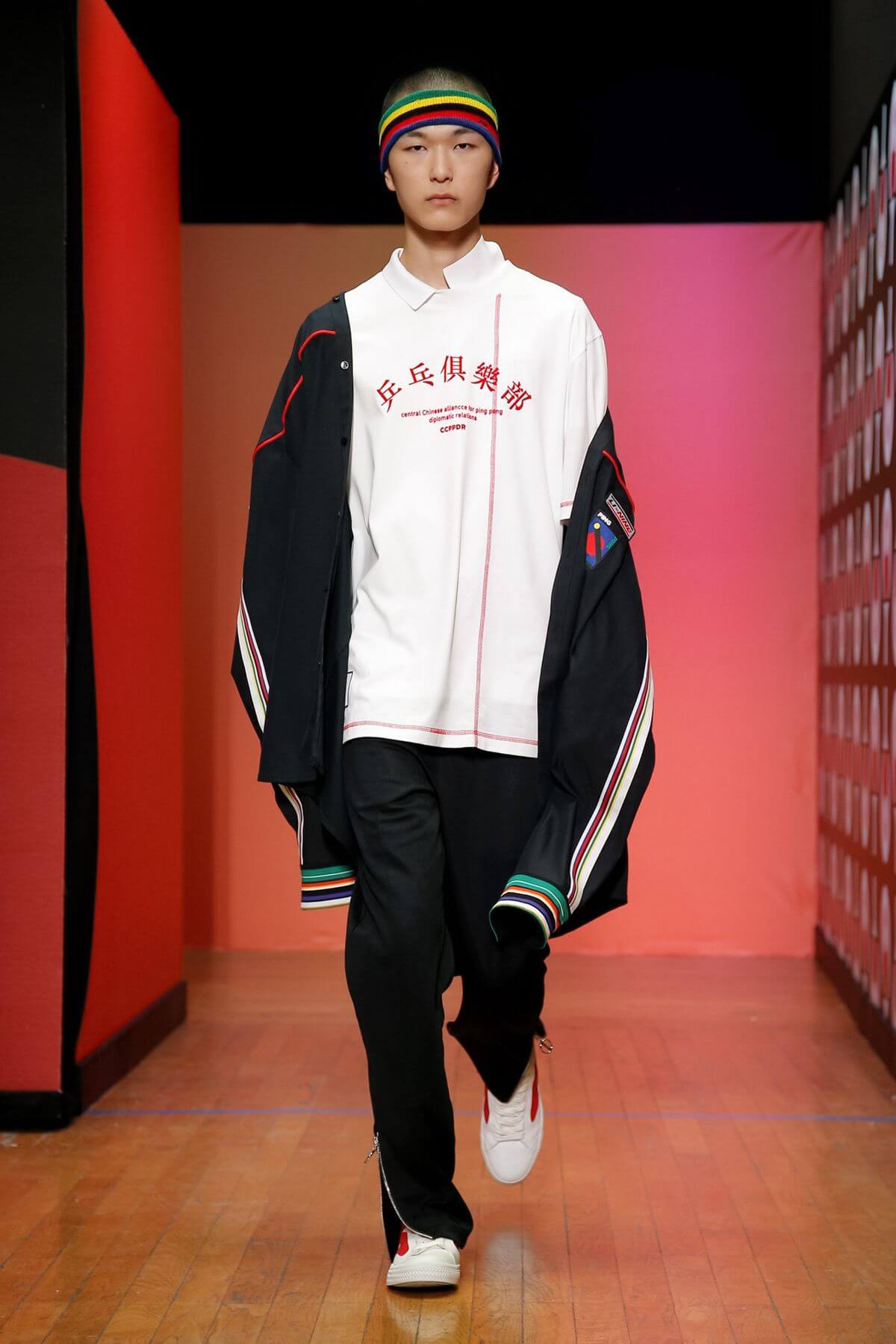 It's astonishing how a six times Olympic medalist – three golds – conquered the athleisure scene with discretion, surrounding his brand of the right creative minds and walking among the bests in the industry without clashing.
Made in China is finally right.