READ IN: Español
Just five years ago, only a few would have been able to predict such hopeful results. The country's future on the international fashion scene seemed to have been destroyed by turbulent political revolutions.
The Kiev revolution caused many fashion companies in Ukraine to be plunged into a discouraging vacuum, both psychological and economic. Conflict and social agitation emerged as potential factors for a disastrous consequence: the abandonment of industry by Ukrainian brands. The devaluation of the hryvna and the fall in sales of luxury items were decisive factors in 2013.
However, only a couple of years later, the glimpses of an astonishing recovery were already in sight. The enormous efforts that companies have had to make to survive in the industry have produced results. National firms have reinvented themselves and adapted to the new times with admirable mastery. Today, Ukrainian fashion exports are coming out of that hole and the country's small fashion workshops are consolidating as firms in continuous ascent. We are living the Ukrainian entrepreneurship boom.
The crisis unleashed a great deal of creative potential. An example of this paradigm shift is Lake Studio. In 2015, the company created a collection that paid tribute to Ukrainian society. Accessories that simulated gas masks or coats that appeared to have been run over by a car were some of the items that markeda radical change not only in style, but also in attitude to the new era in which the country was immersed. The ornamentation and the ostentatious luxury as tendencies were extinguished to give place to an aesthetics that represented the sociopolitical transformation of the moment. Fashion as a reflection of a critical moment.
But recovery is not as quick or as simple as it seems. Predictions are still cautious, and the future does not seem to be as positive for the non-Western part of the country, where political revolutions disrupted transport and logistics centres. In addition, some brands prioritized their principles over business. Some examples are the designers Svitlana Bevza or Artem Klimchuk, who stopped selling in Russia in a categorical way. Despite the significant improvement, still more than 87% of firms are considered "small businesses". Lack of institutional and financial support is a key obstacle to the growth of Ukrainian companies.
In general terms, designers are understanding the importance of international sales and are developing their strategy in line with it. Firms such as Litkovskaya, Bevza and Anna October have moved their fashion shows to Paris and New York in recent years for maximum exposure, acting as international ambassadors for "Made in Ukraine" – a phrase that was avoided at all costs by Ukrainian brands and has now become a selling claim. Ksenia Schnaider embodies this new business approach: the designer changed her entire commercial strategy when one of her denim garments became completely viral in 2016.
Ienki Ienki is the best example of an amazing globalization. Celebrities such as Bella Hadid, Emily Ratajkowski or Kourtney Kardashian have worn the brand's quilted jackets. Ienki Ienki developed a unique identity and style, and grew 200 percent in just one season. Its founder, Dmitriy Ievenko, says it's about creating a recognizable personality and finding your own niche in the global marketplace.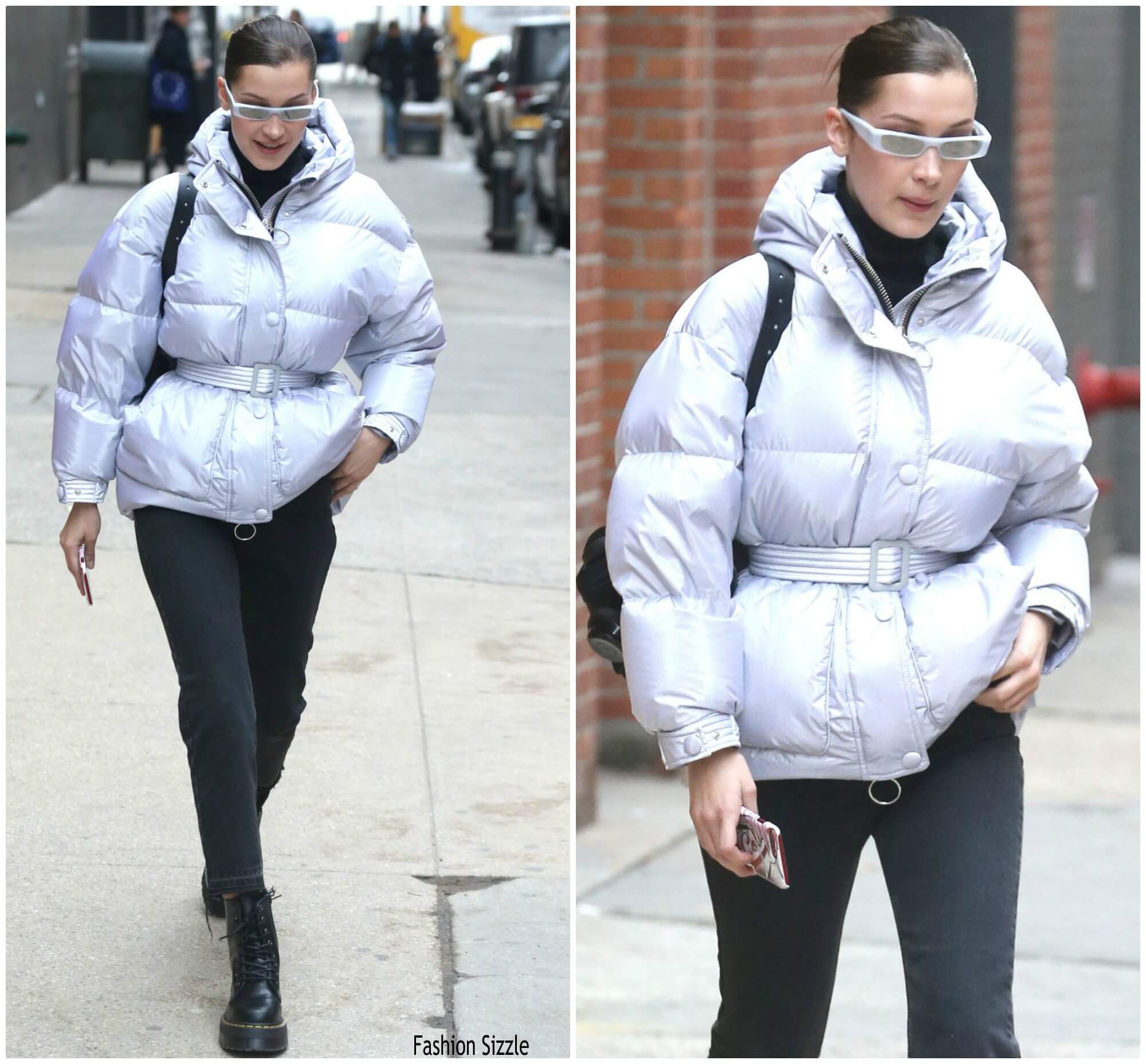 The truth is that Ukraine continues to fight tooth and nail to enhance its fashion industry as it deserves. In 2014, the Ukrainian Fashion Week (the most important runway in Eastern Europe) took place as normally as possible. Ukrainian designers left Independence Square to continue their work on the catwalk. No revolution or critical situation managed to suspend this event.
In 2017, Anton Belinskiy brought together Kiev's biggest fashion icons during the PFW to showcase his country's current creative explosion. For Ukrainian designers, it's not just about fashion, it's about restoring order and demonstrating their honor and talent. The country is also experiencing its own transition in the industry, at a slow but steady pace. It is a fundamental change of attitude and perspective that is reflected in both new aesthetic trends and prevailing business strategies.