READ IN: Español
Nicolas Ghesquière, Creative Director of Louis Vuitton Woman, never disappoints. His virtuosity has given him a fundamental place in the history of the Parisian maison. For SS21, Ghesquière has shown that he's still hungry and presents an outstanding collection.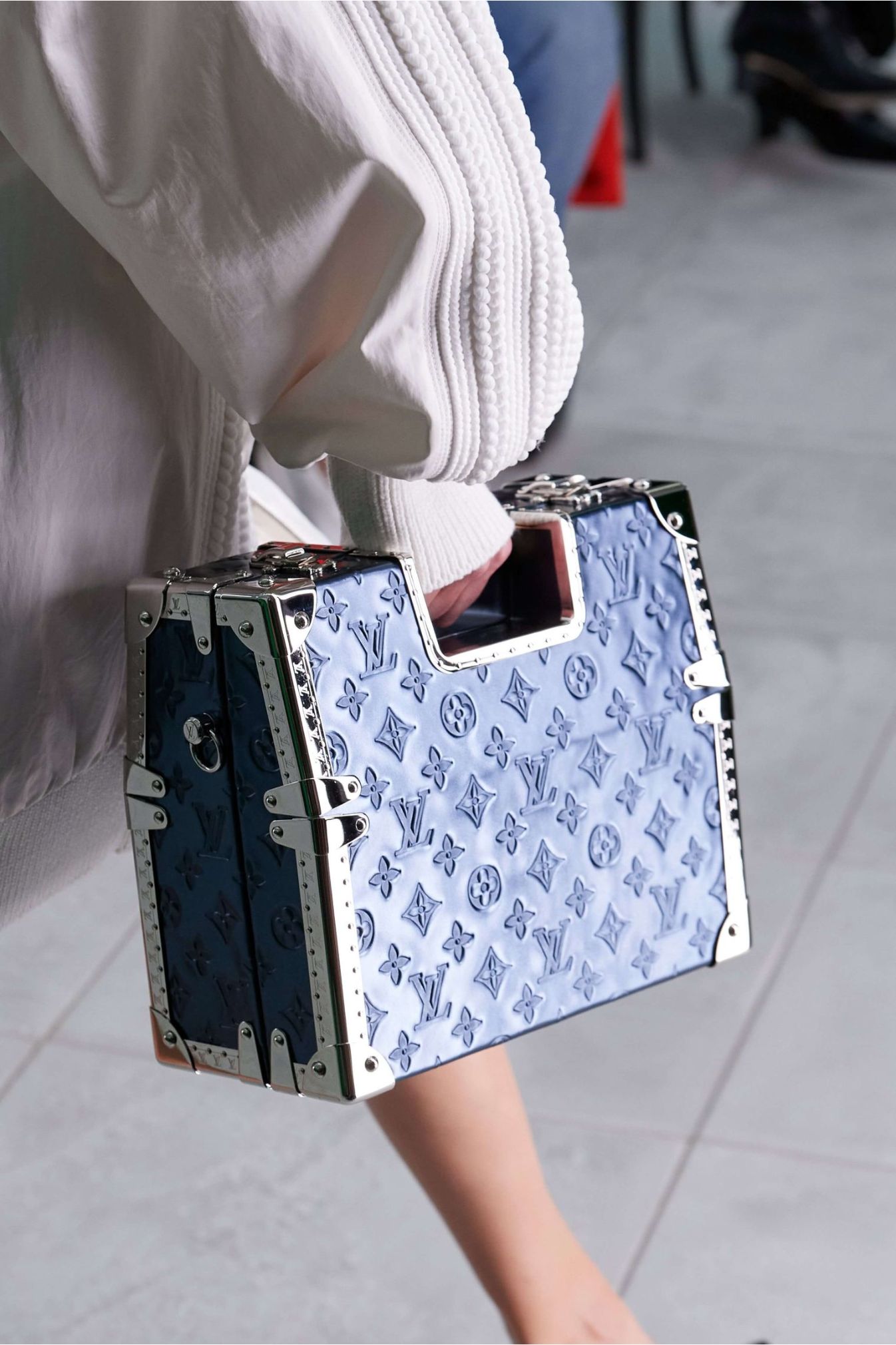 In an increasingly impatient industry, staying seven years in the most powerful house of all cannot be a coincidence. The voracity of this capricious universe that is fashion does not go with Nicolas Ghesquière. His reputation and the quality of his work does not go down one bit season after season, he manages to leave us ecstatic with his proposals. Although up to now he has been characterized by more classic designs, with an overwhelming elegance and certain touches of defiance, for SS21 he has decided to take it to the next level.
In a year where people is fed up with everything, his imagery for Louis Vuitton has expanded to unsuspected limits to give us the freshness we need in these days of denialists vs. pro-mask. His attitude breaks with what we have seen so far. Nicolas will be around for a while.
Next SS21 Louis Vuitton Woman will be less woman than ever. Her destruction of the gender line revitalizes a firm that seems to be stagnating in the male section run by Virgil Abloh. His focus is on that aesthetic that ignores the pre-set cuts for one sex, on the freedom to dress as you feel and not as you are defined by society. It is this freedom that has inspired the French genius to break down the door of the tight-fitting aesthetics of a nineteenth-century way of thinking that no longer applies. The set assembled at La Samaritaine was epic.
This emblematic space was flooded with chroma keys. Infinite images invaded the place to the delight of those who streamed it. The contrast between the classic architecture of the place and the projections elevated the experience substantially.
"This zone is highlighted by nonbinary people, people that are taking a lot of freedom dressing themselves as they want, and, in turn, giving a lot of freedom to all of us." Said Ghesquière.
The show opened with a look that included a "VOTE" t-shirt. The proximity to the American elections has made many designers encourage Americans to go to the polls through their creations. Unlike previous proposals, the 80s aesthetic and its eye-catching prints give way to designs of clear urban inspiration. Nicolas experiments with the most radical streetwear and those lucky ones who could attend the show like our friend Eric left the place speechless and pretty excited.
Lapel-less jackets, fluid cuts and oversized garments took the stage in Louis Vuitton's SS21 for her. The strident graphics and the superimposition of powerful tones give life to a collection in which neutral colors predominate and we find metallic pieces.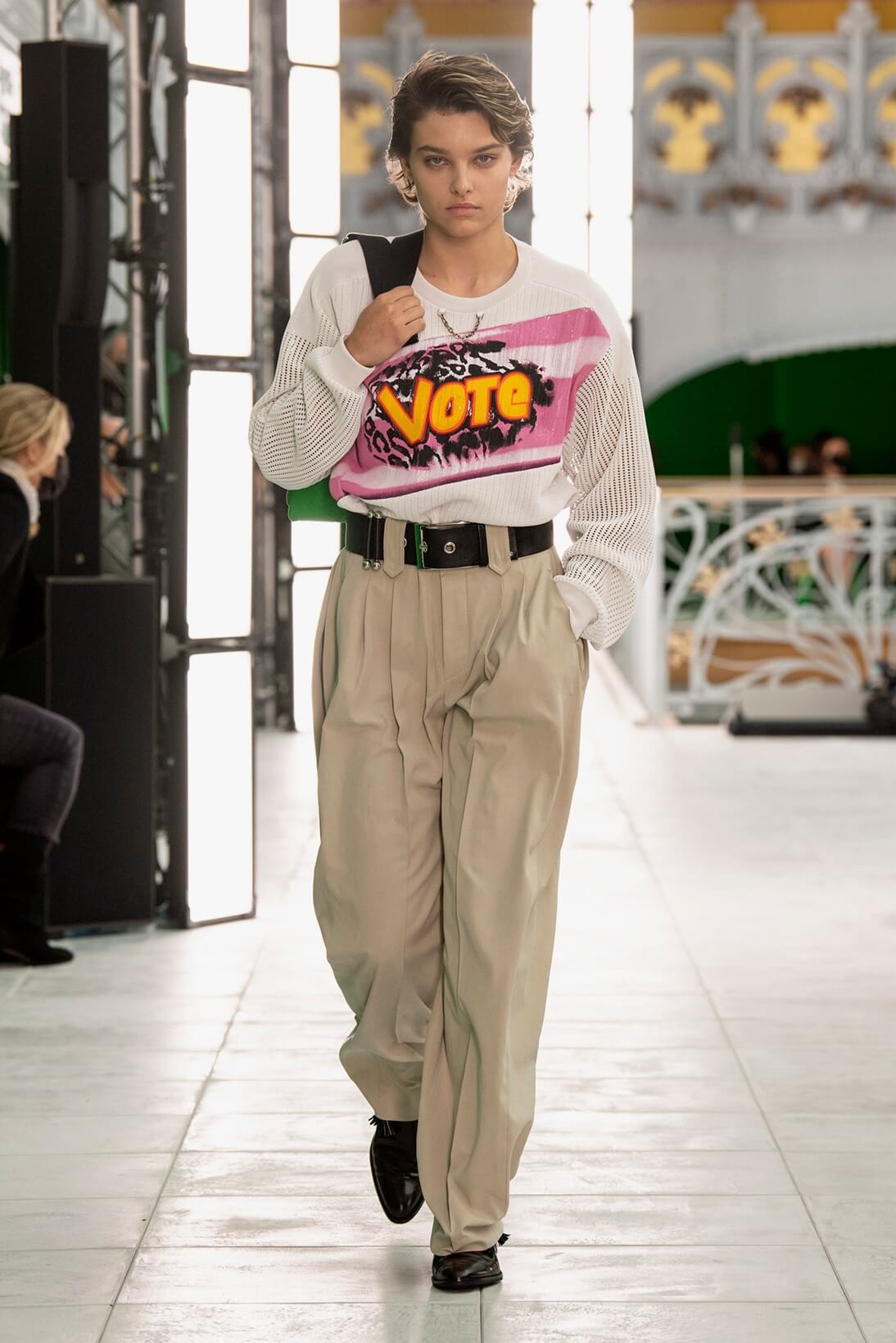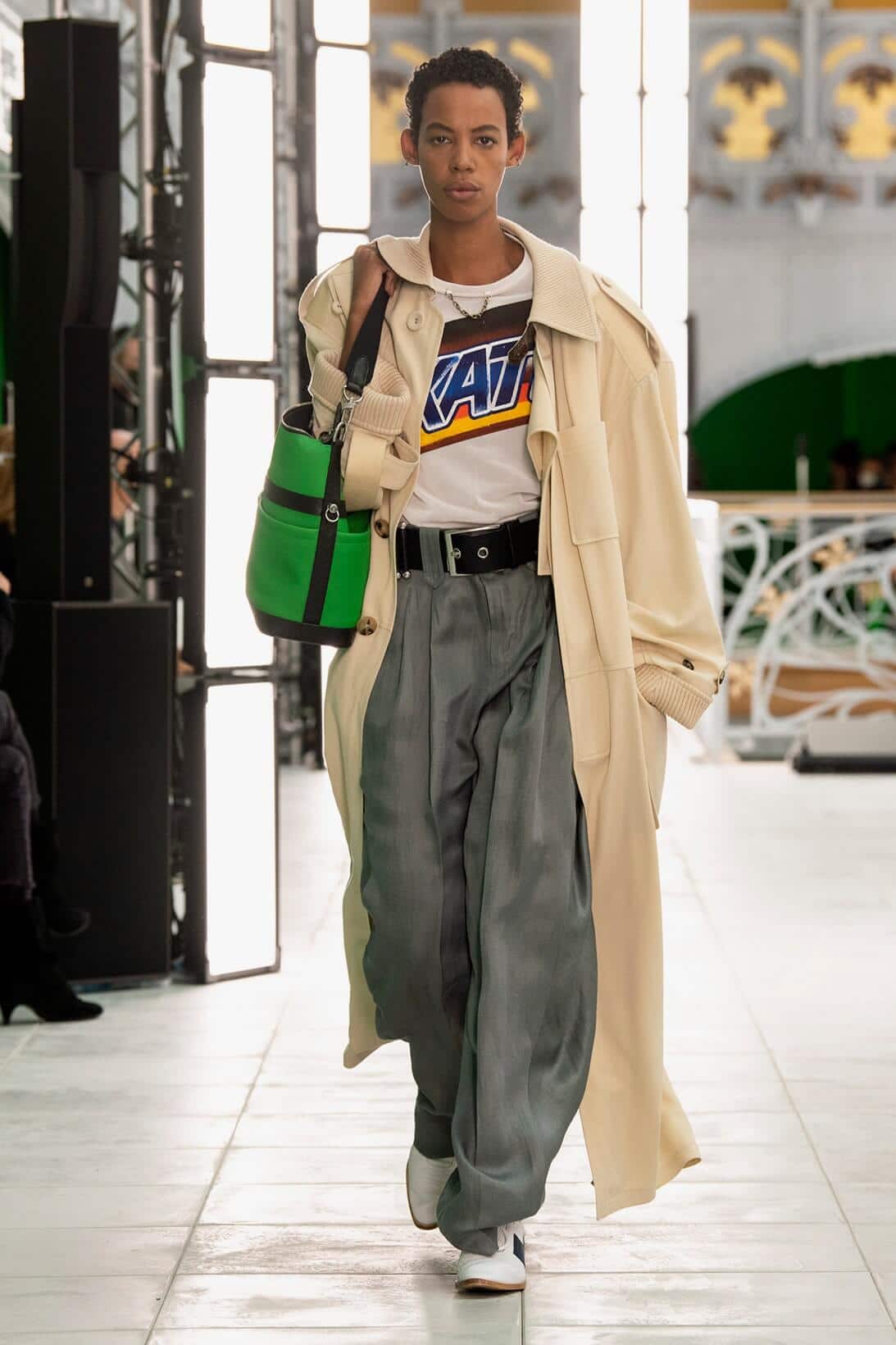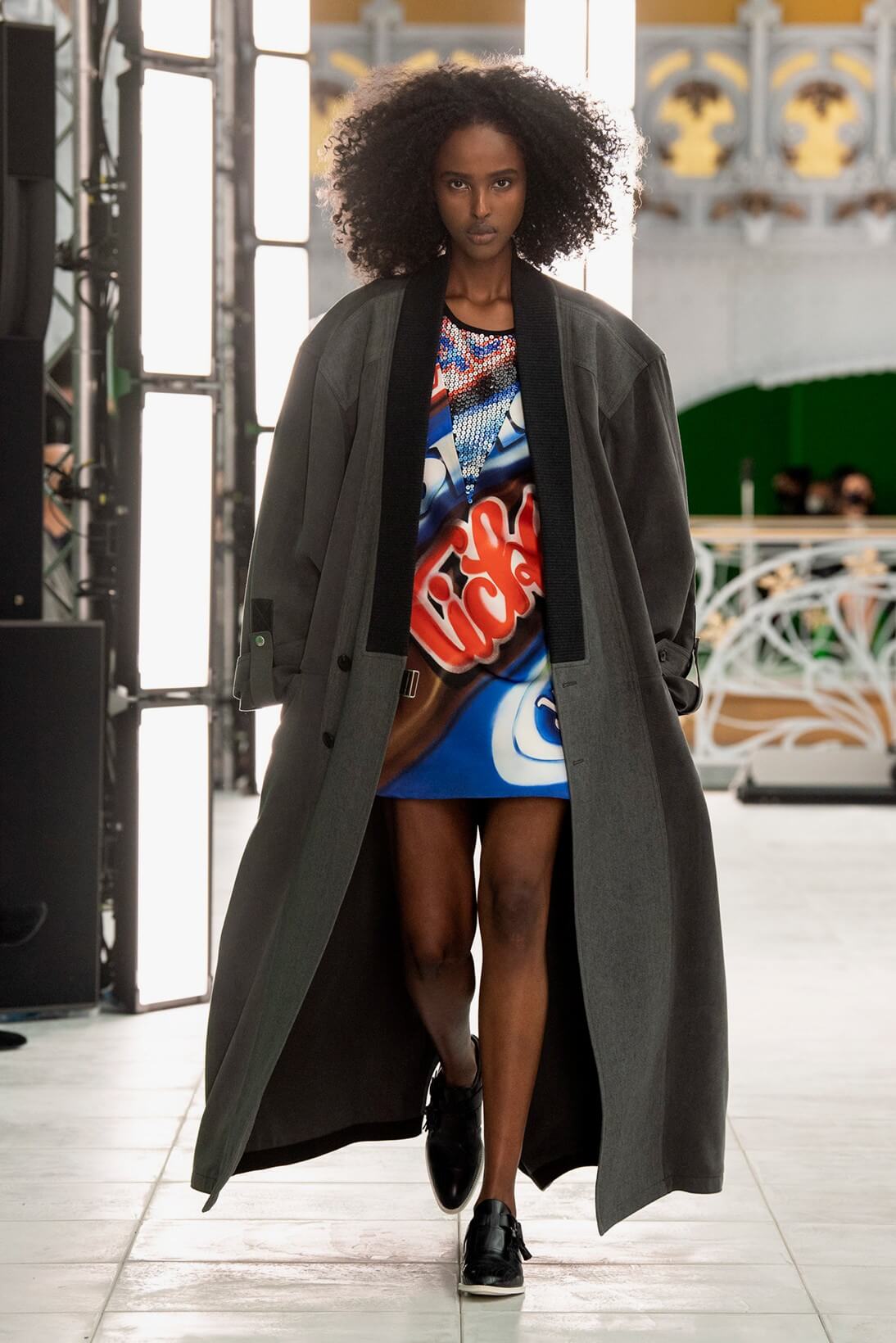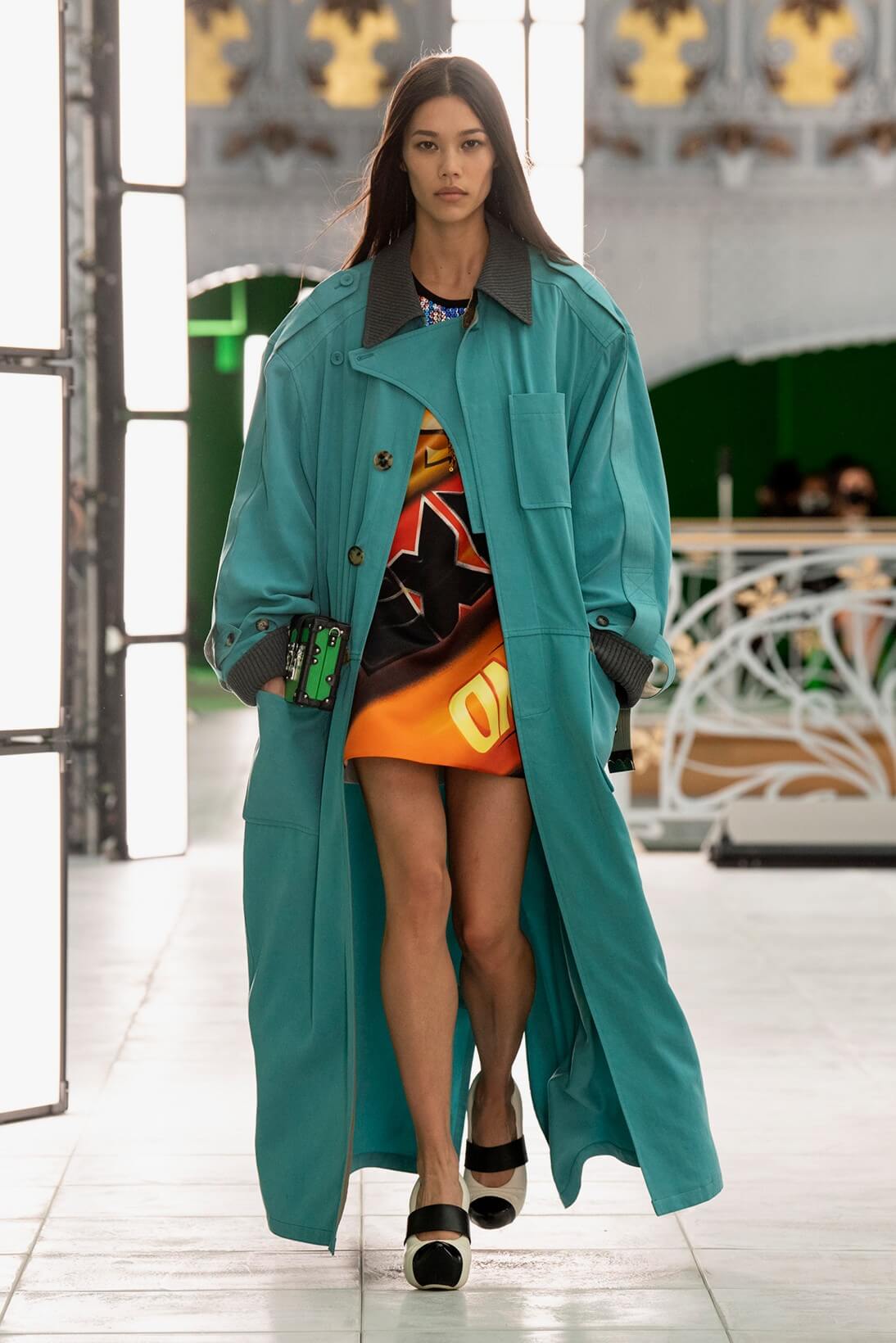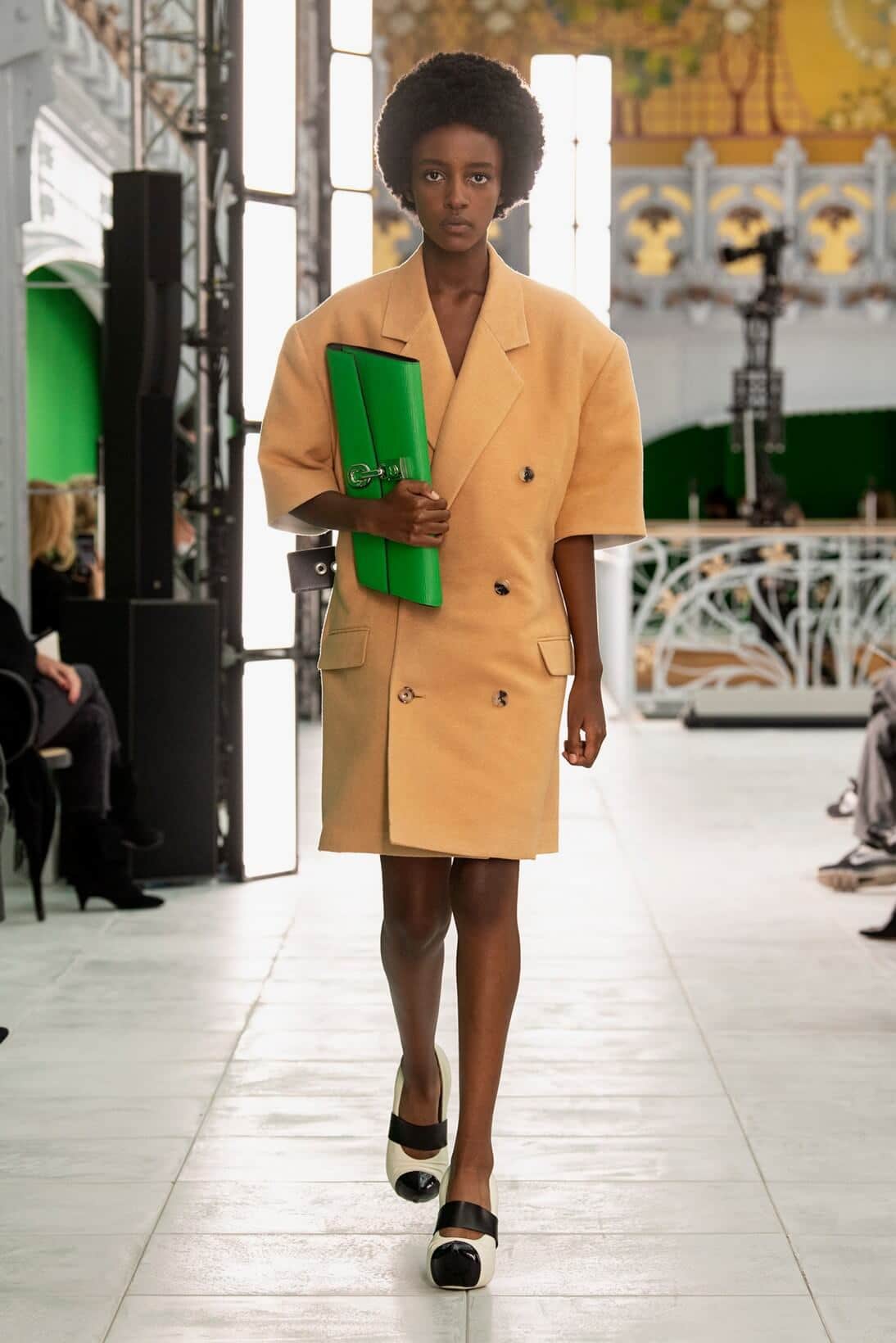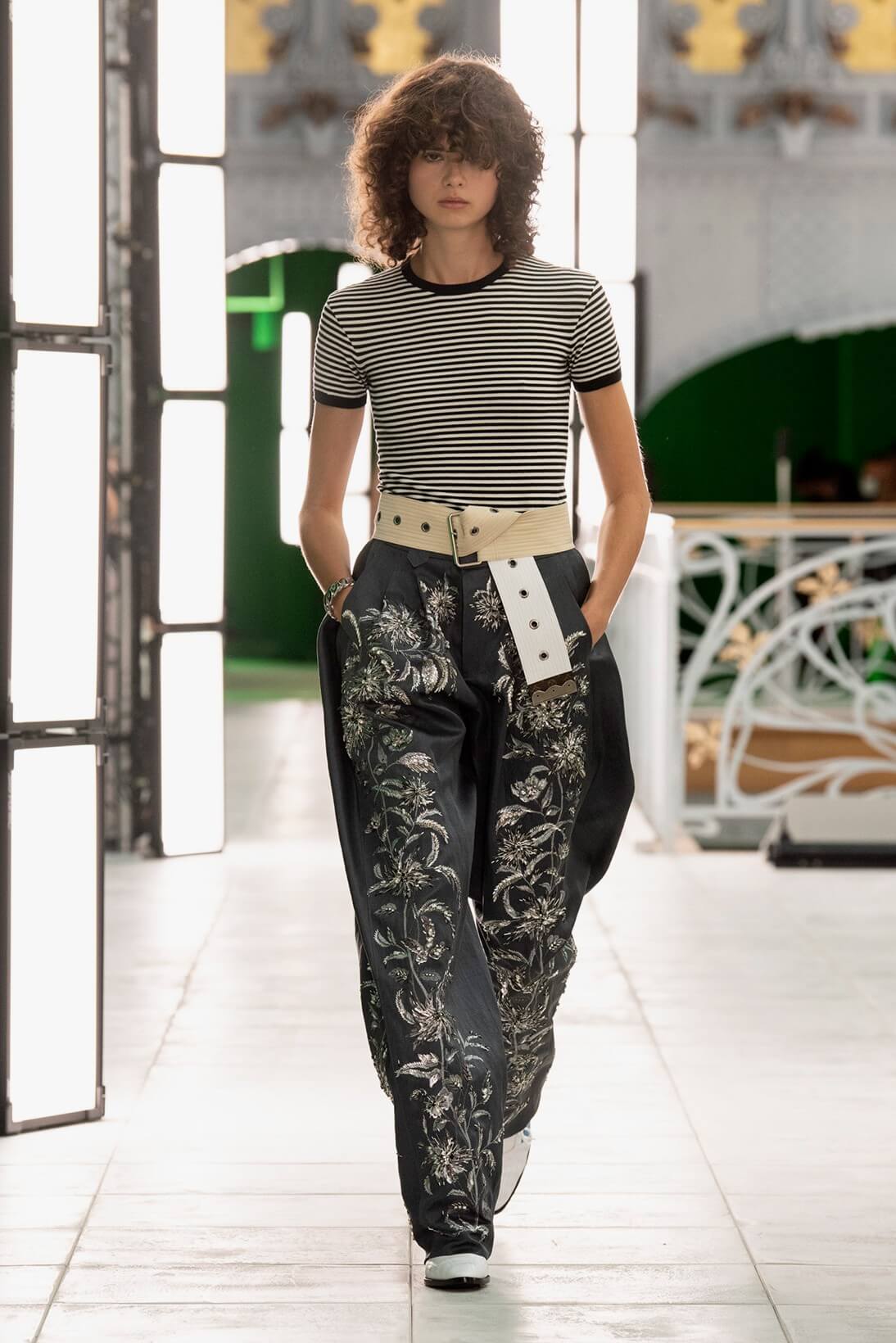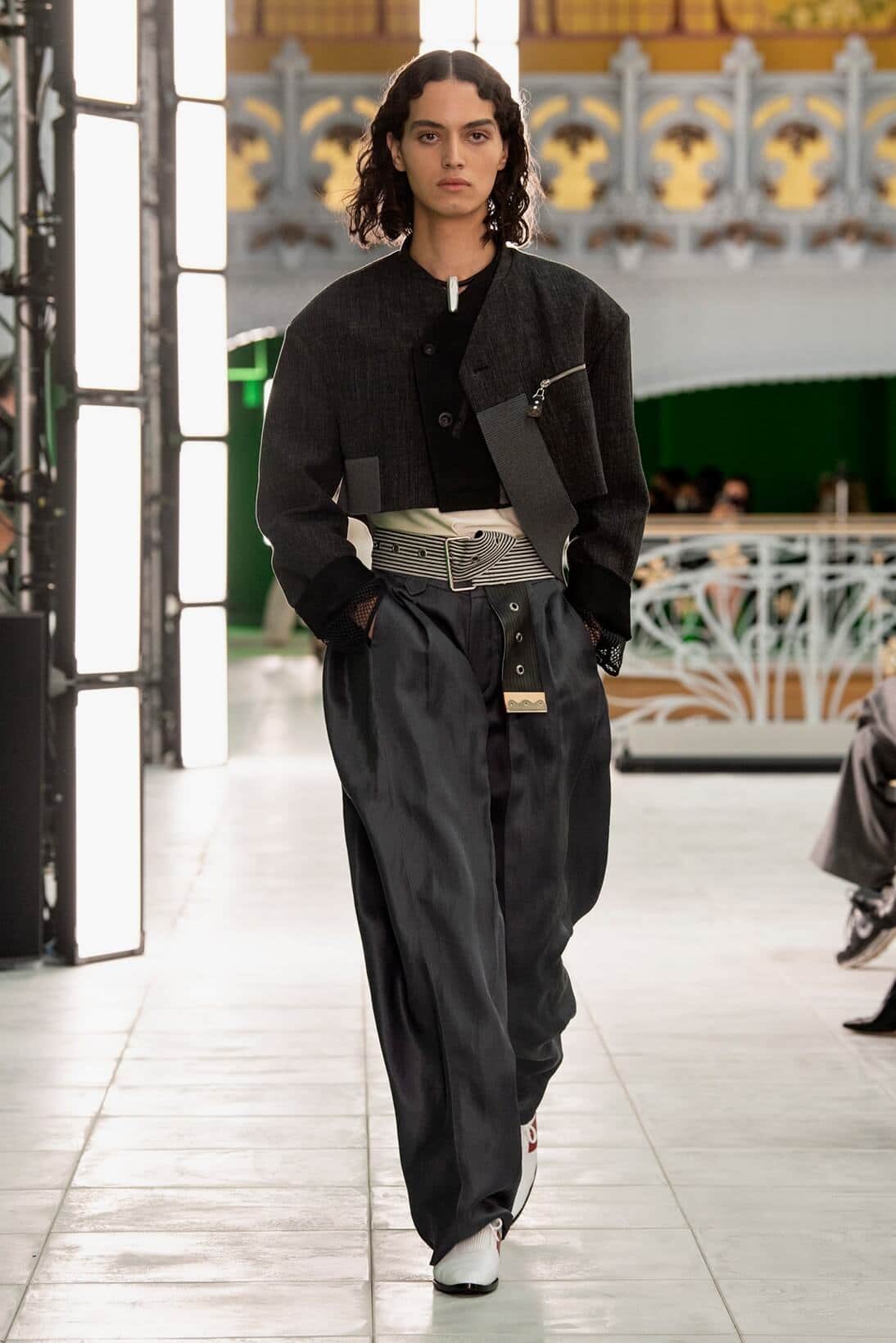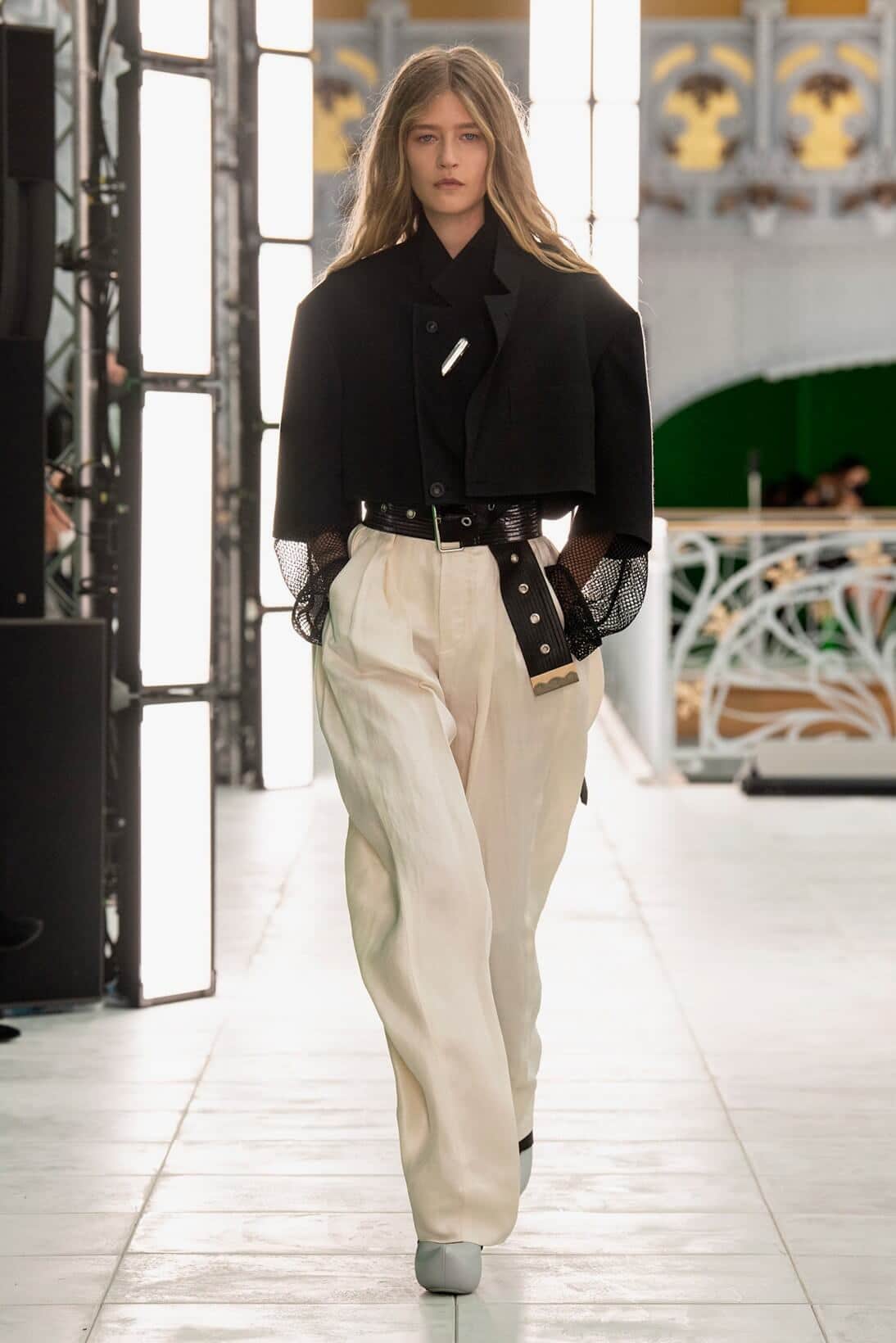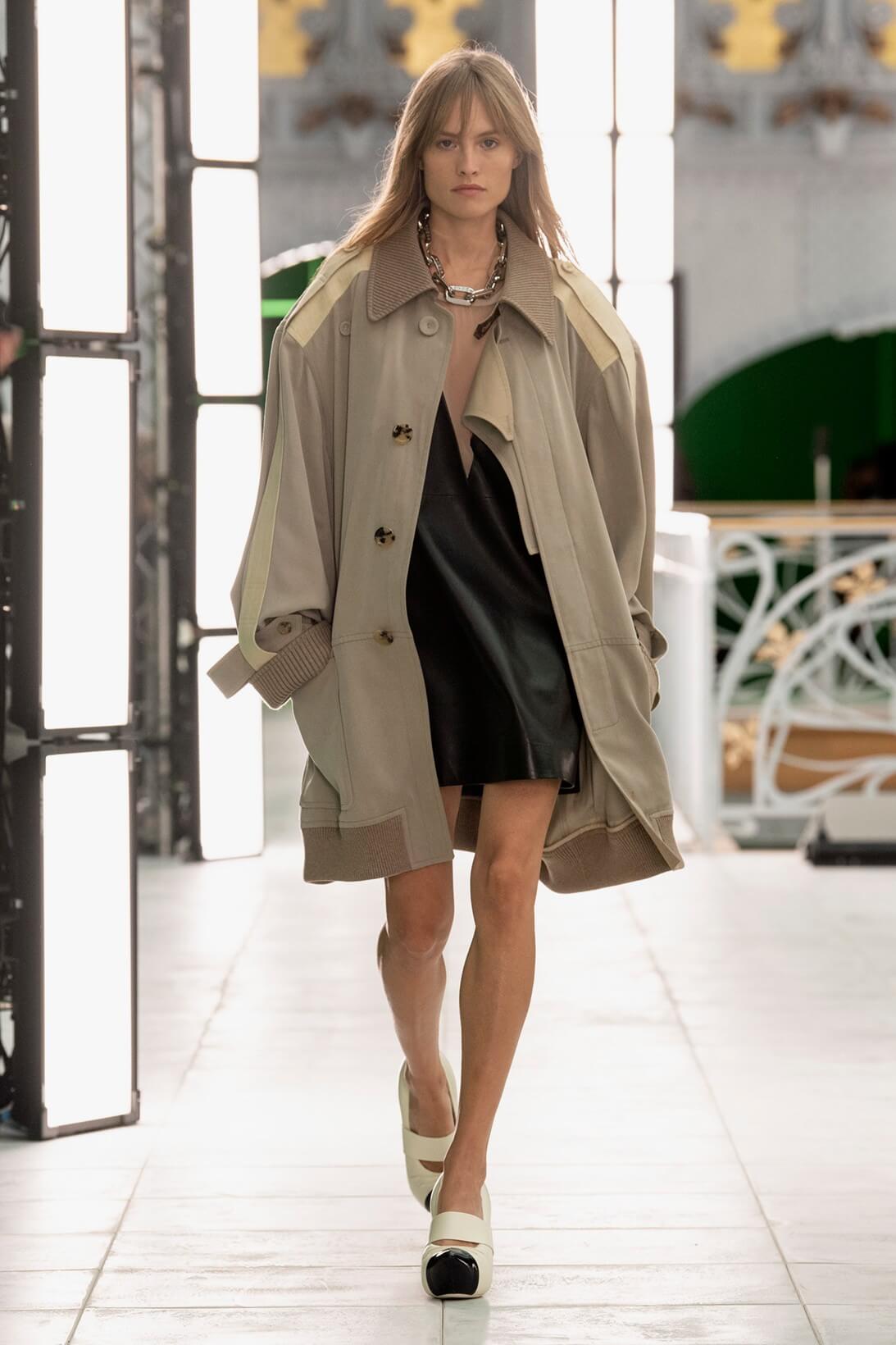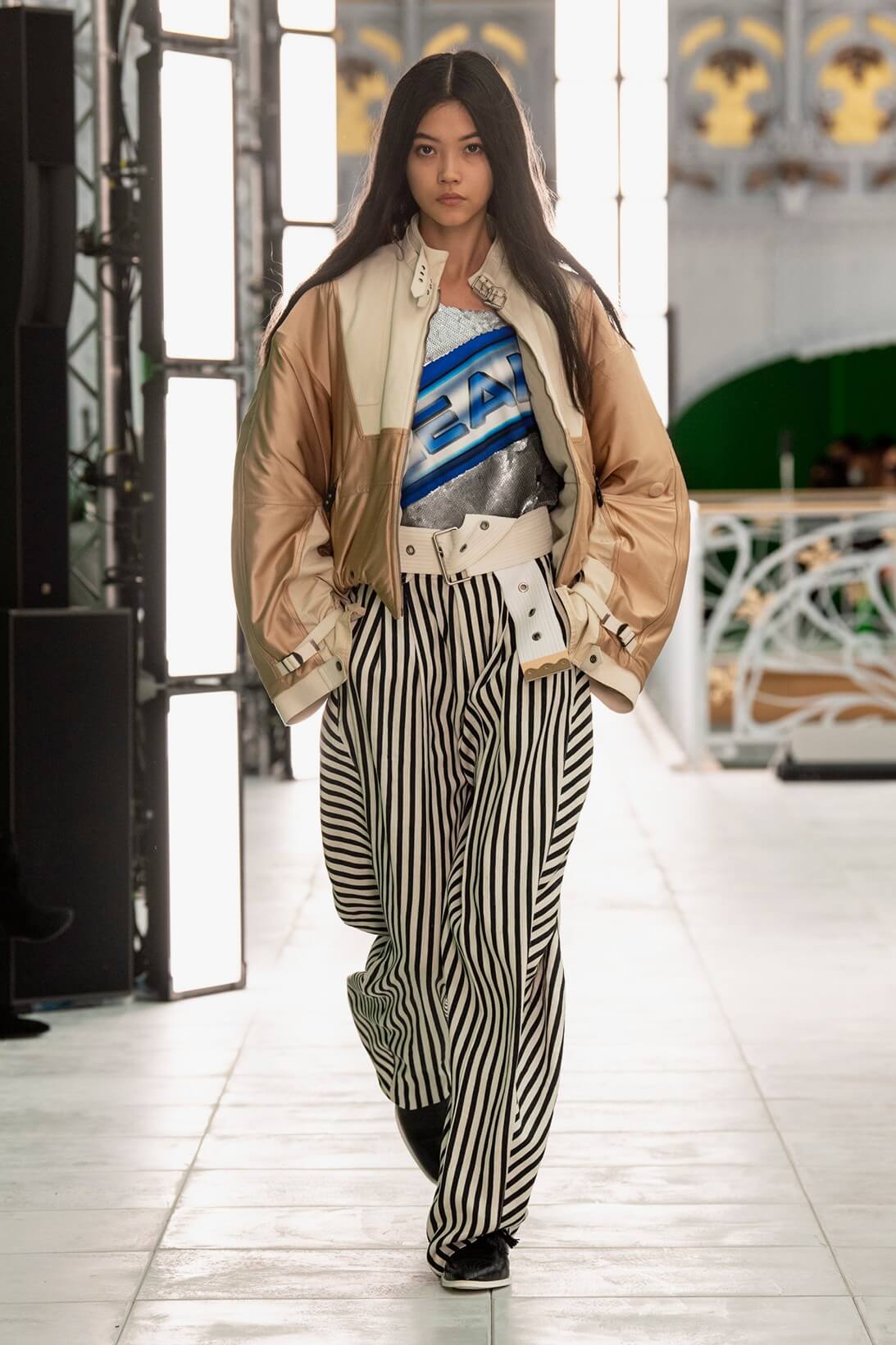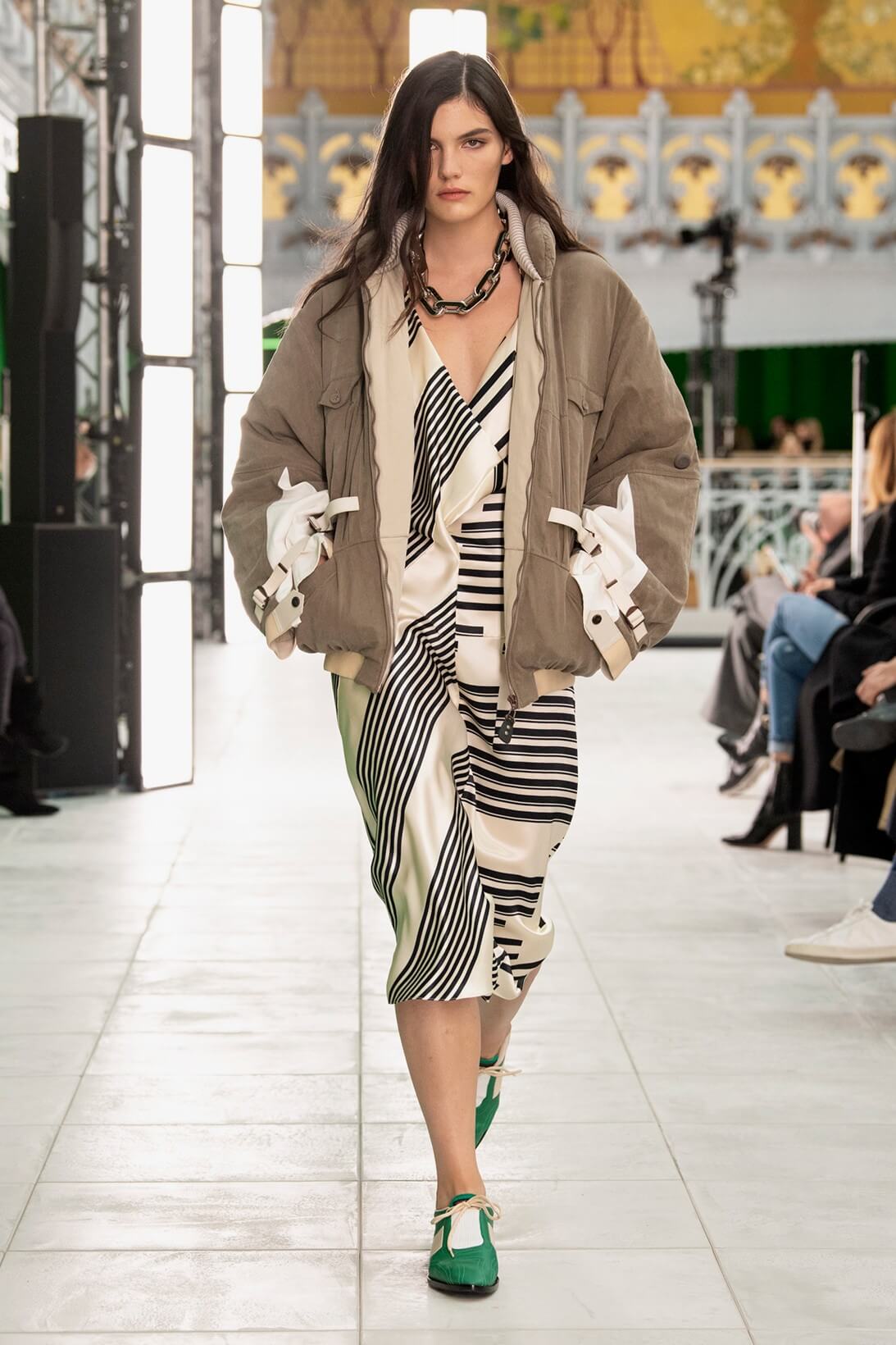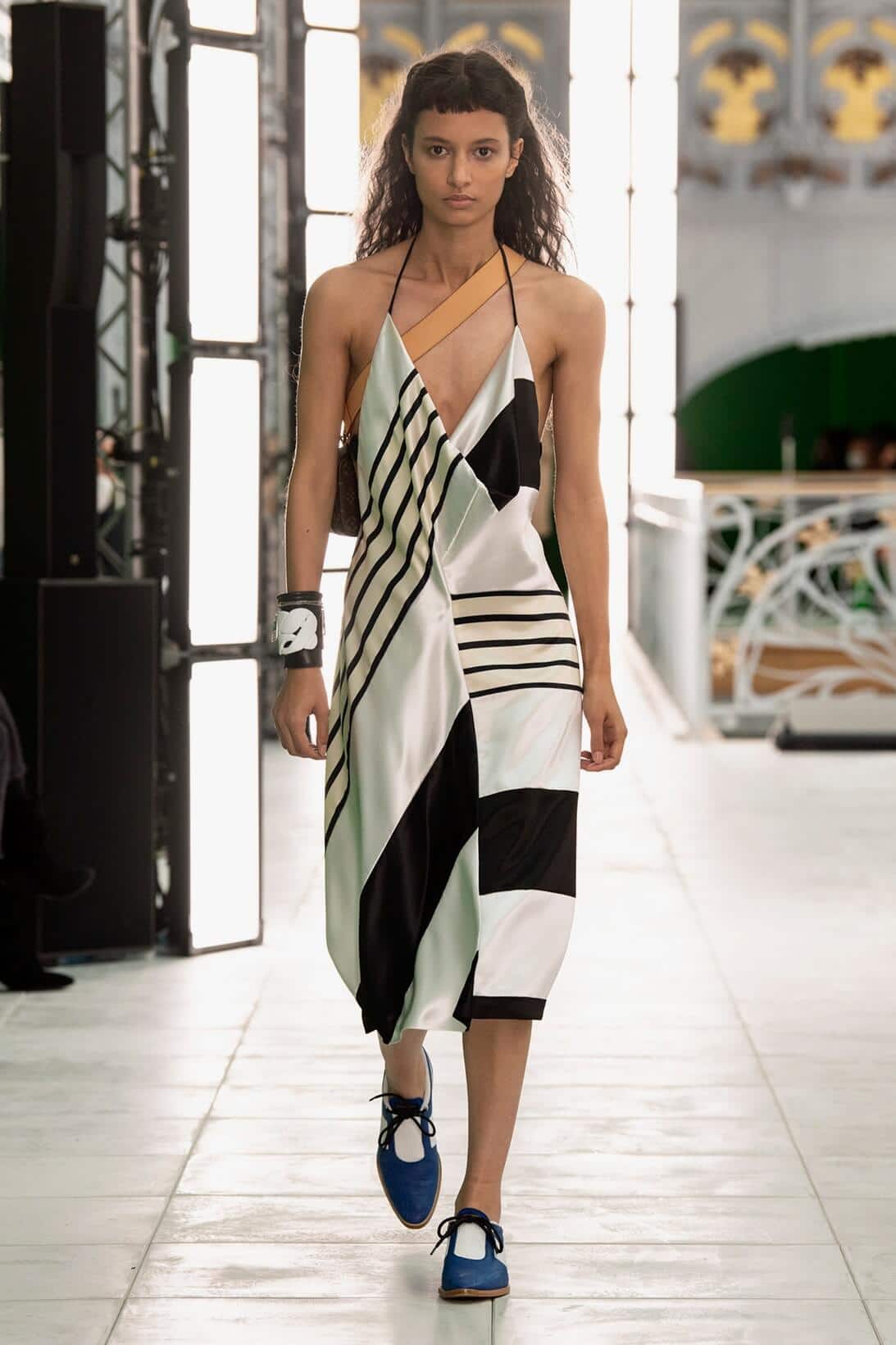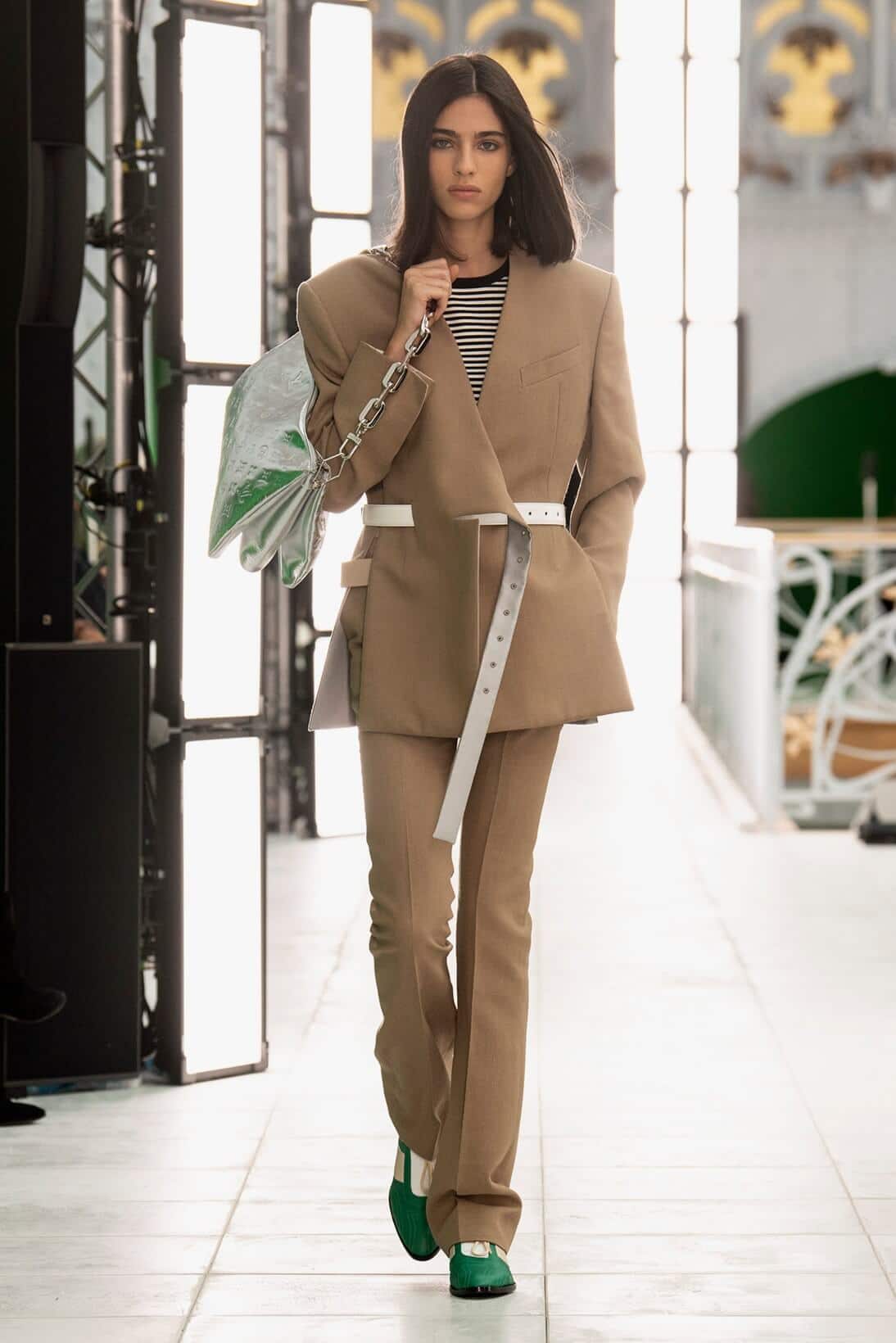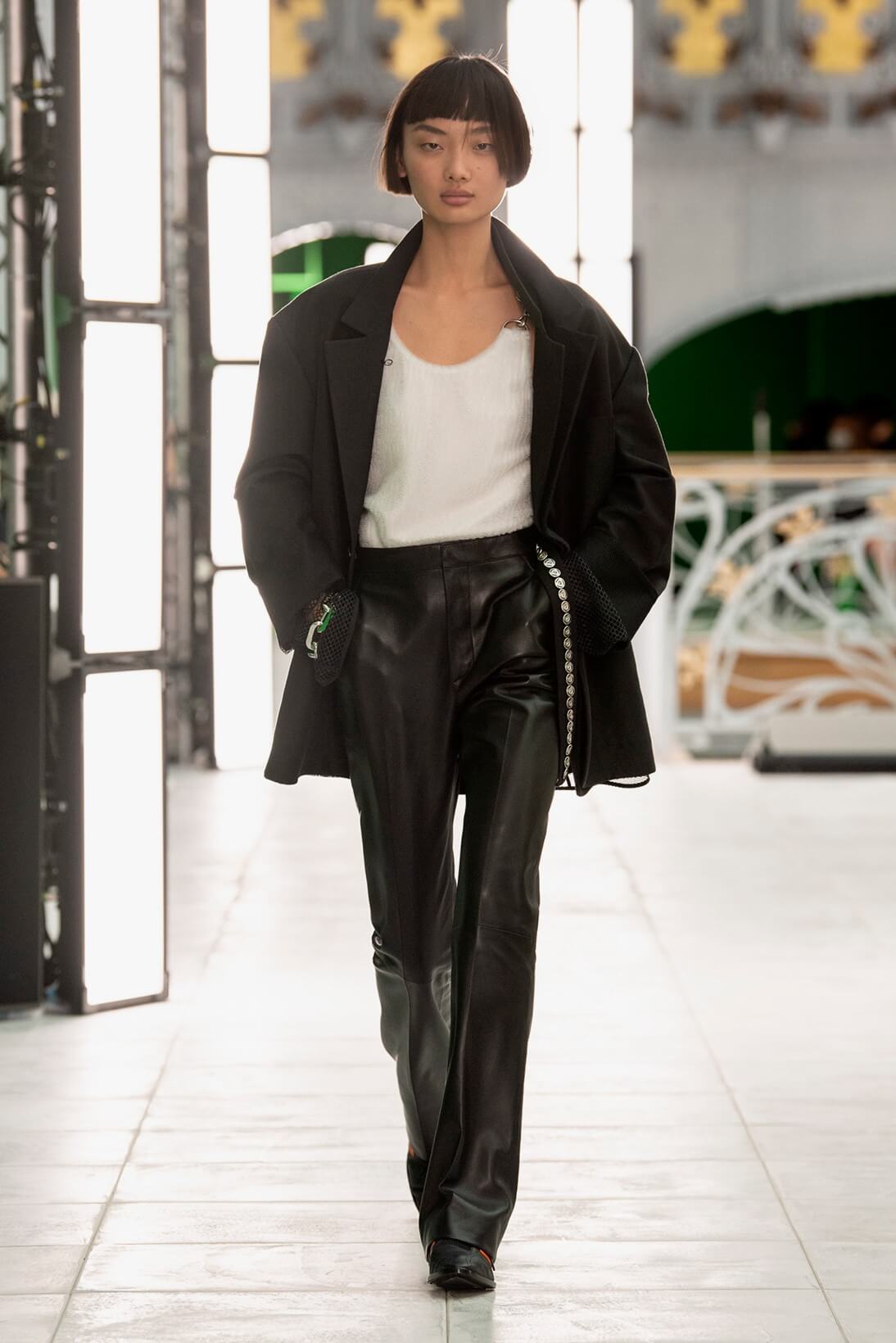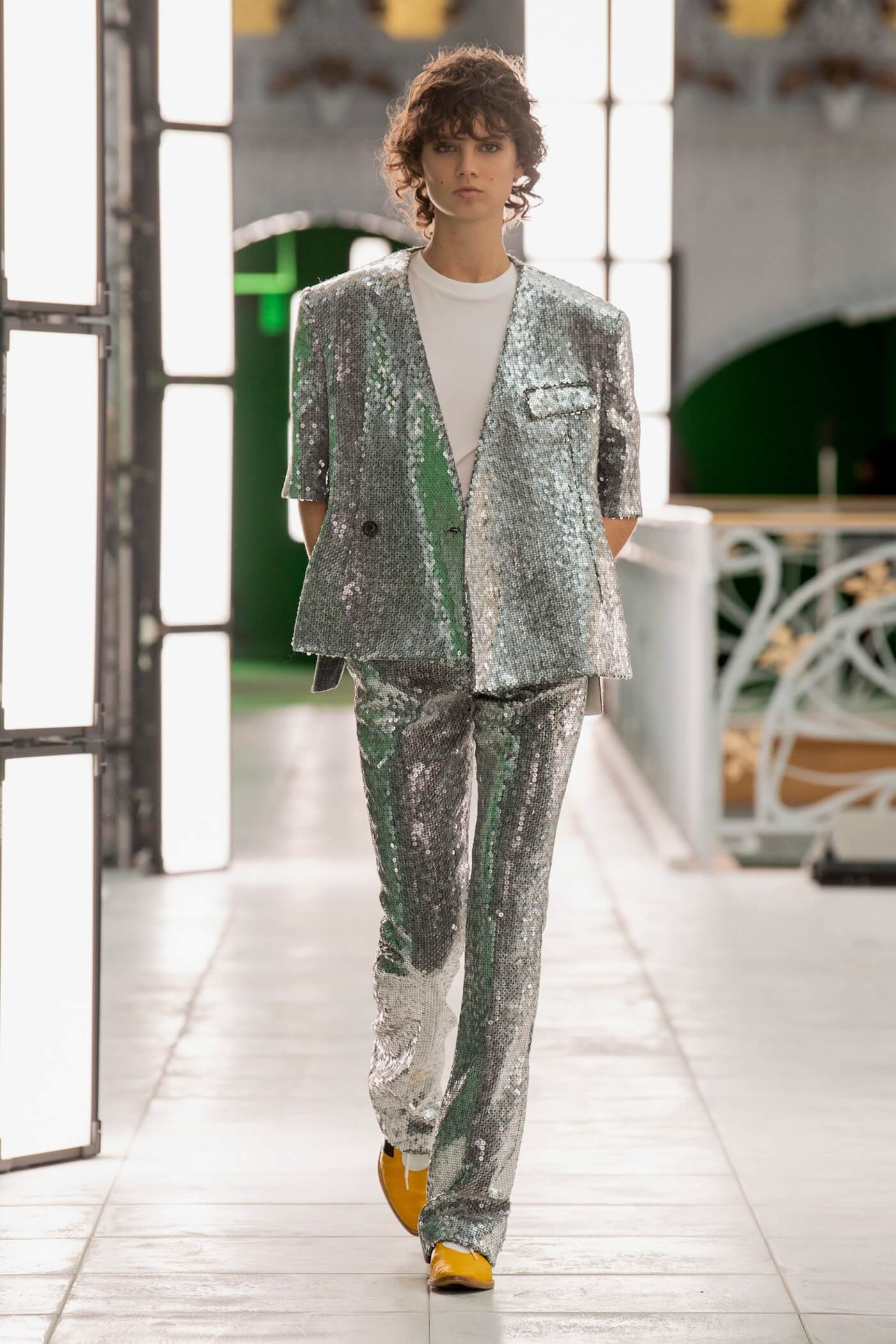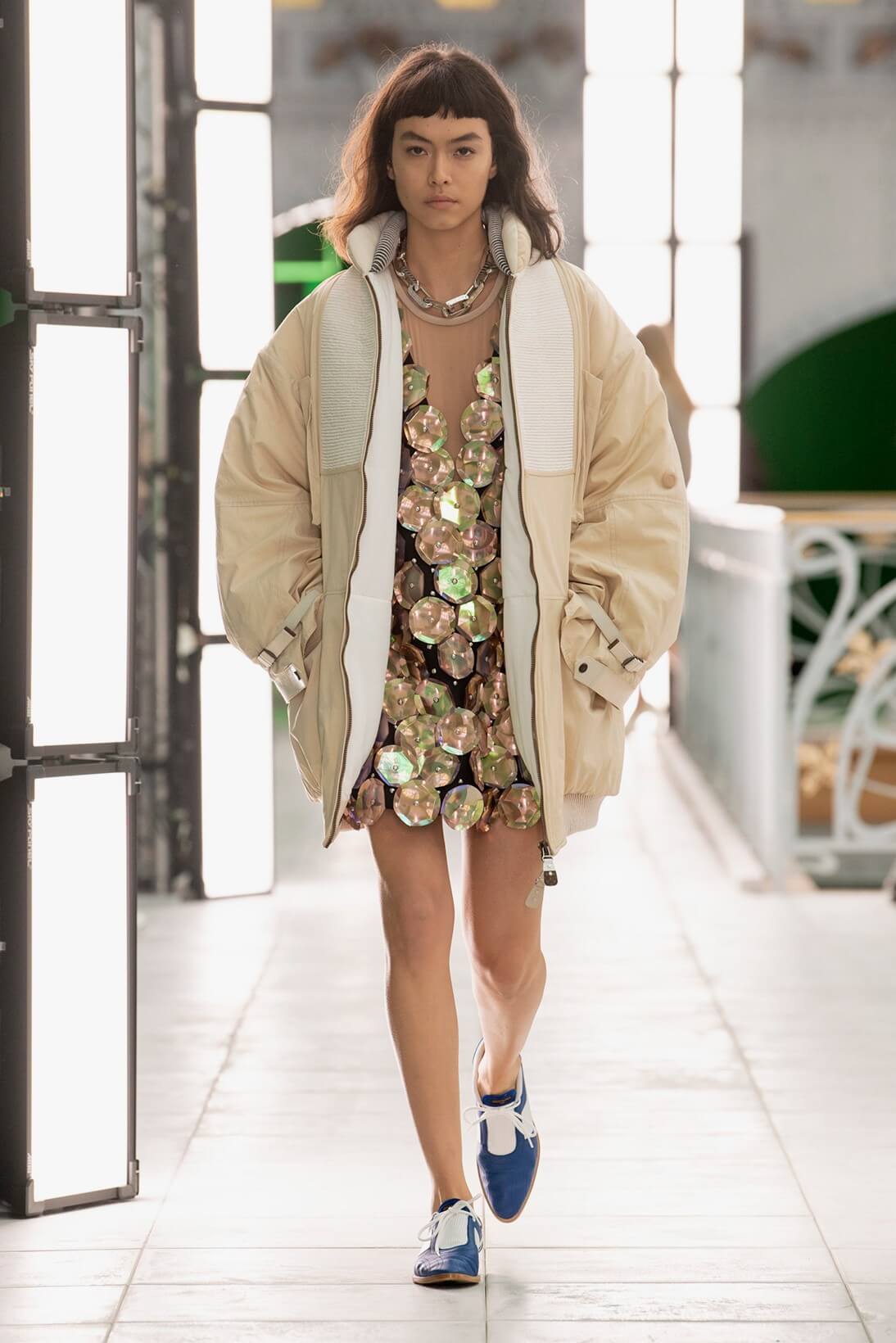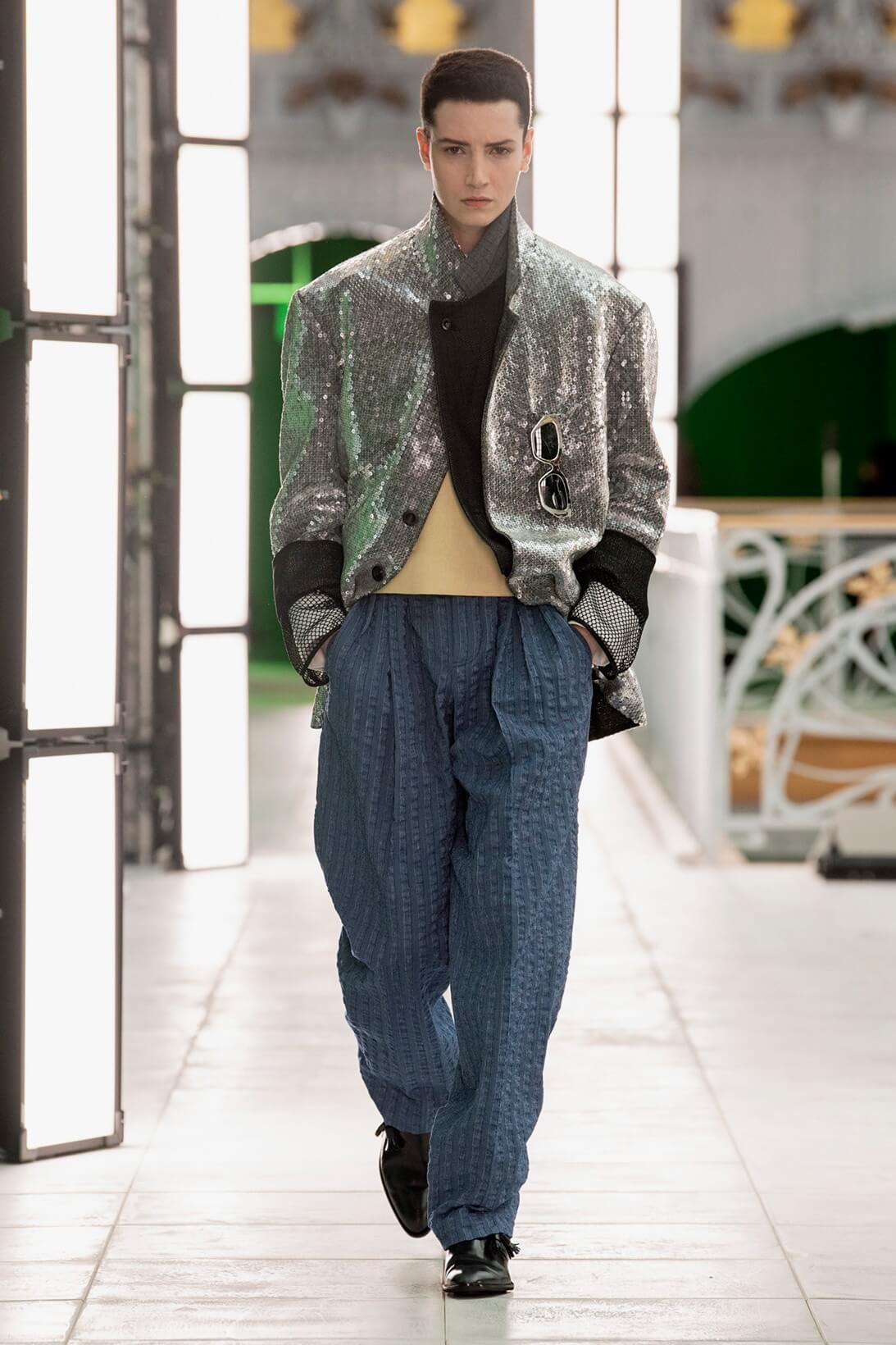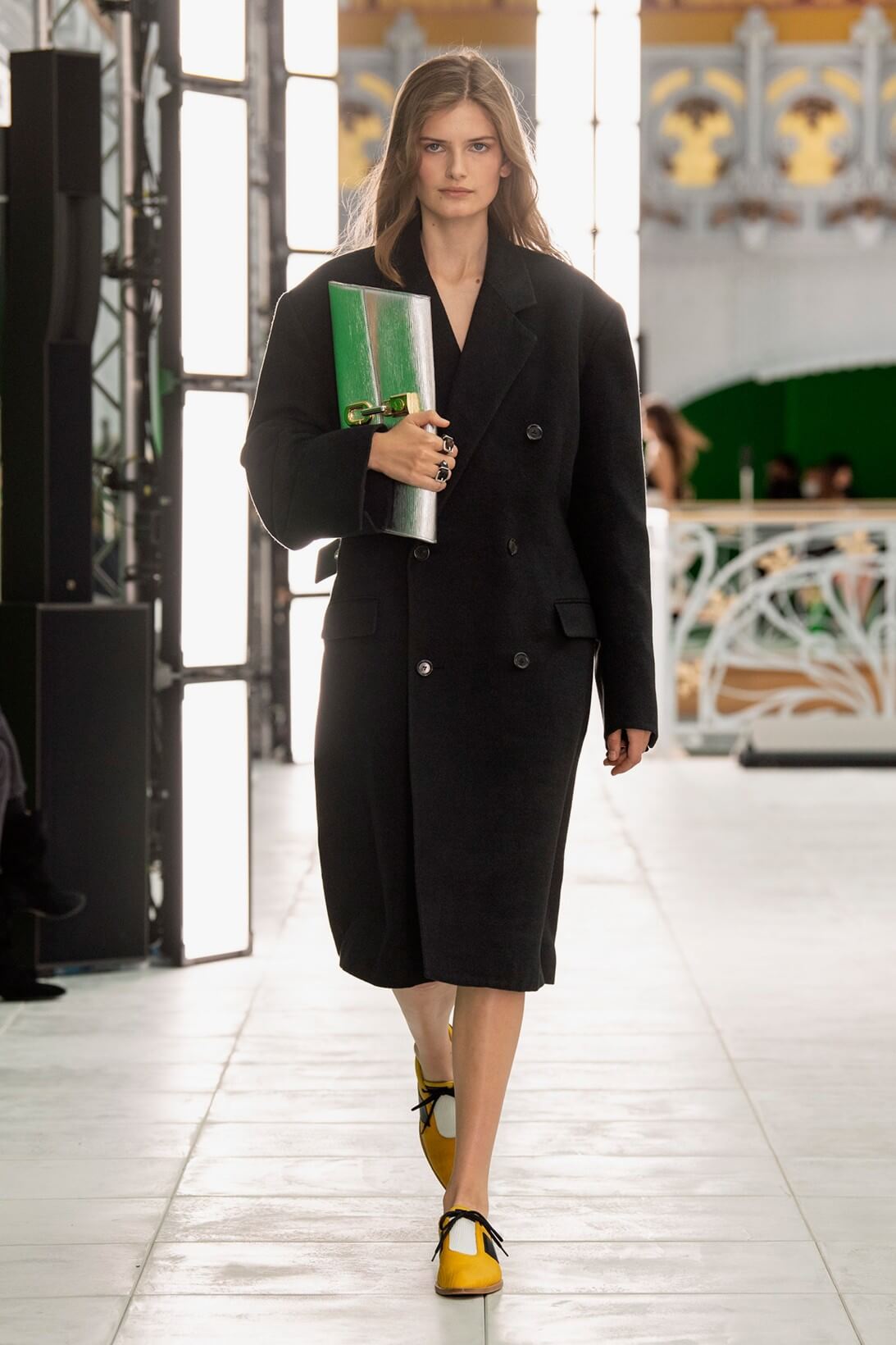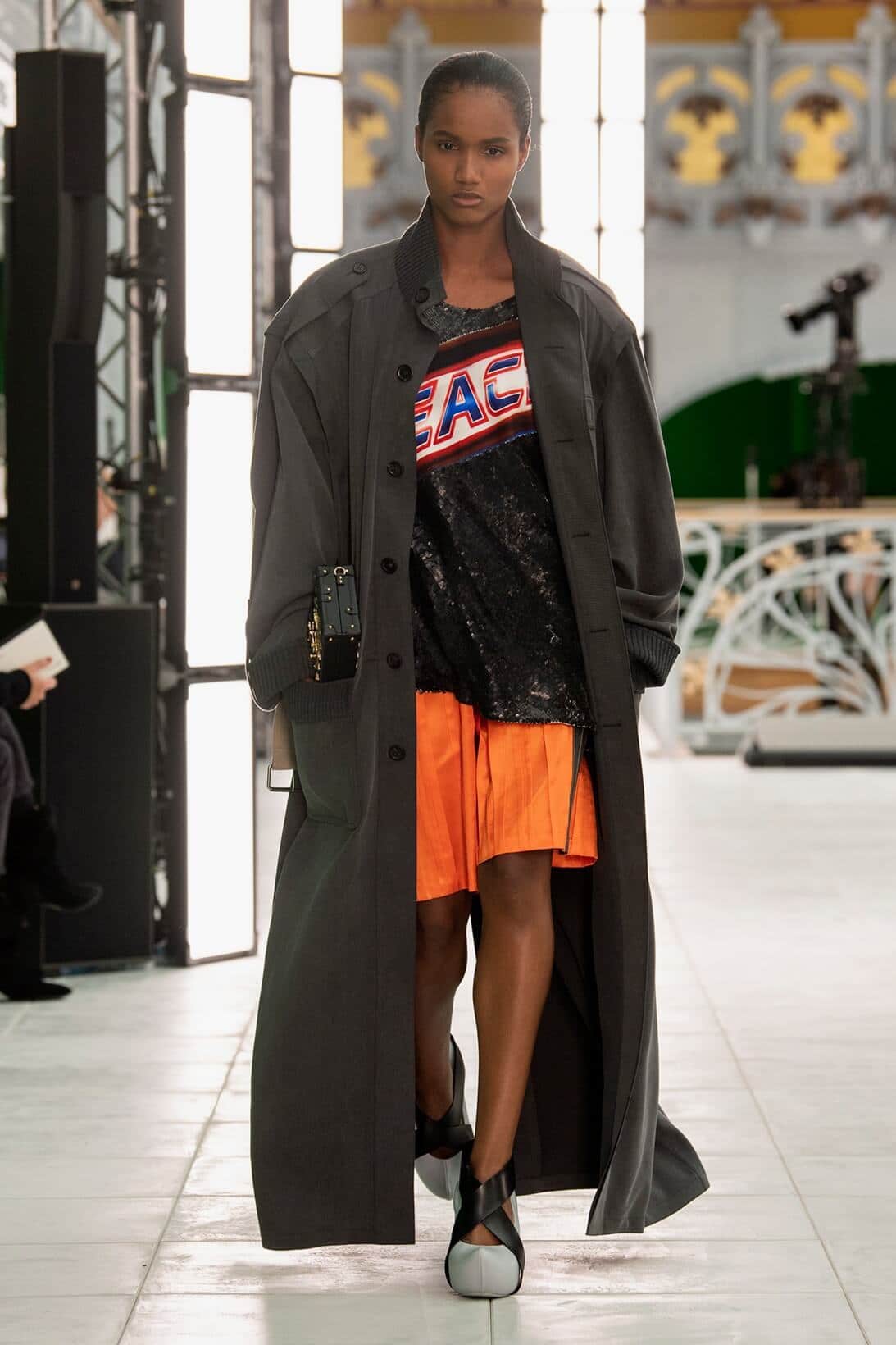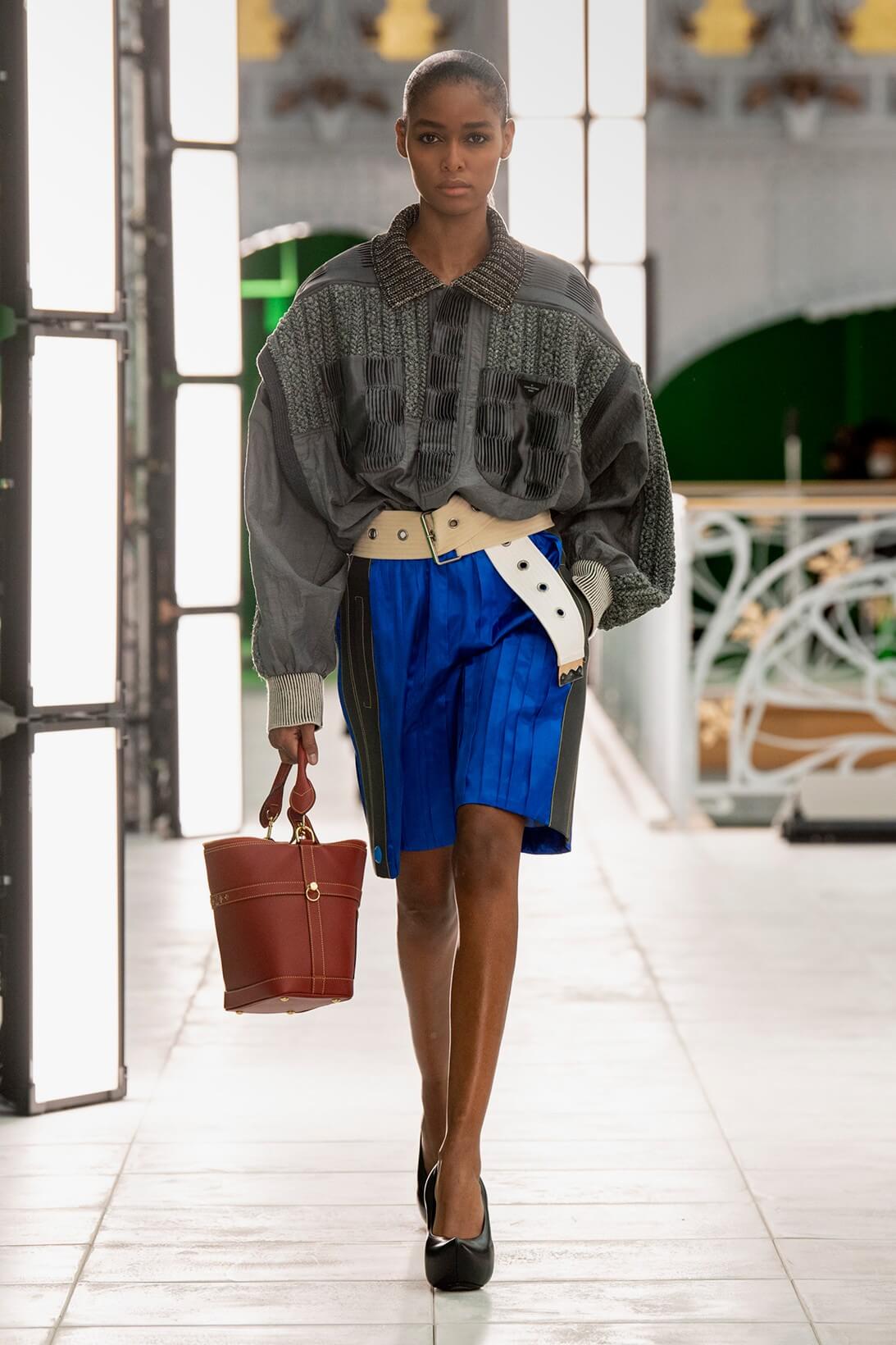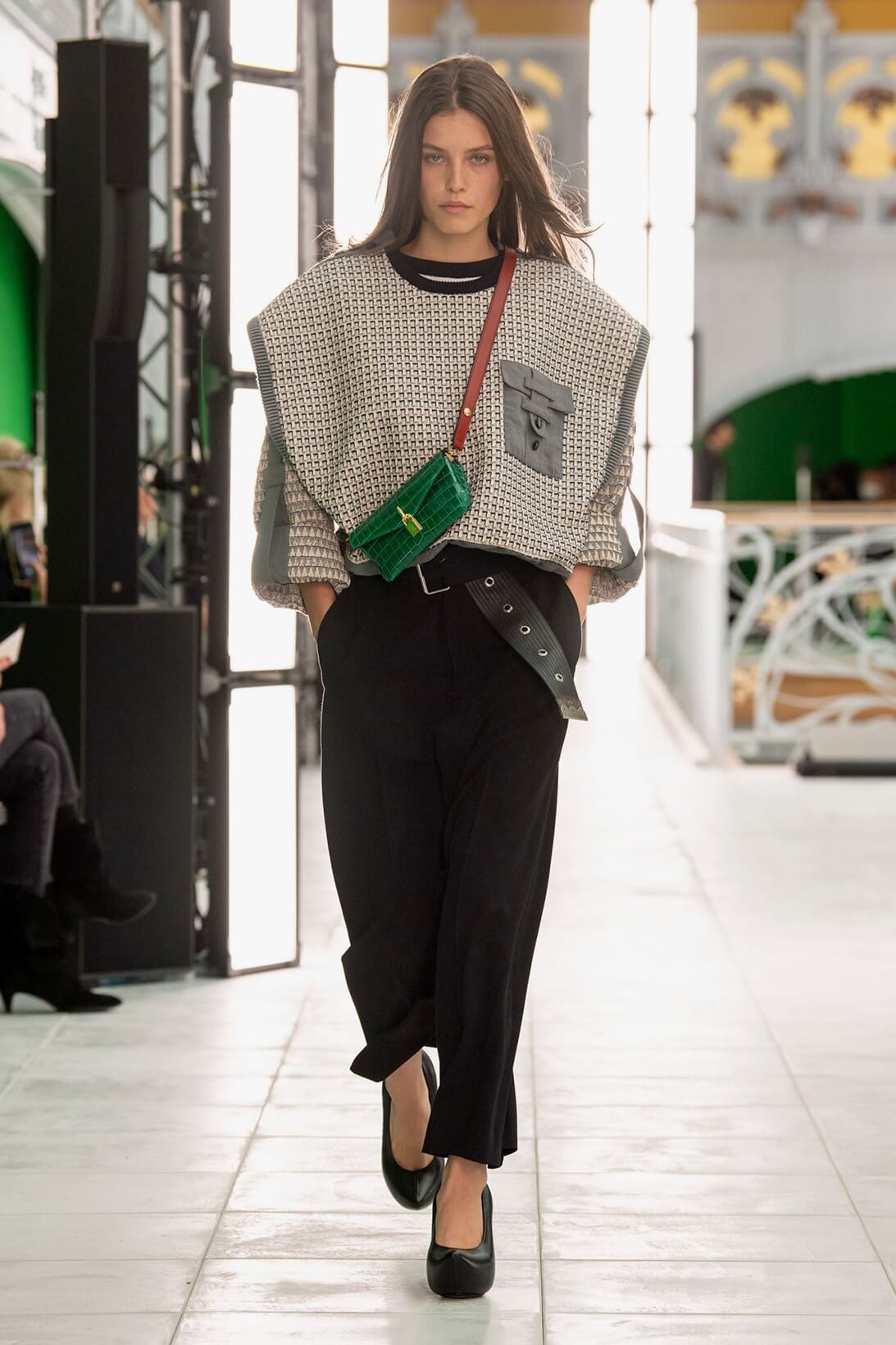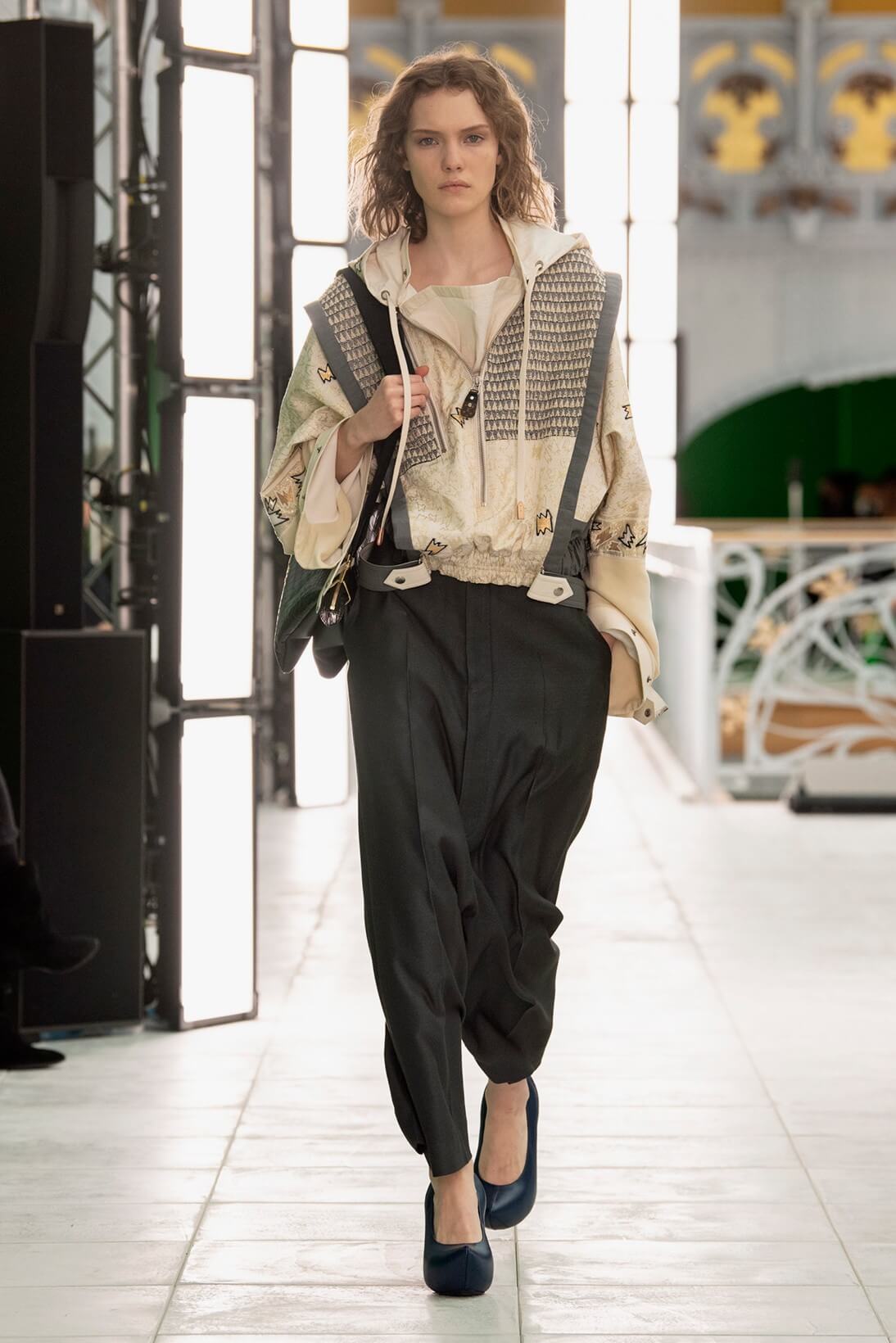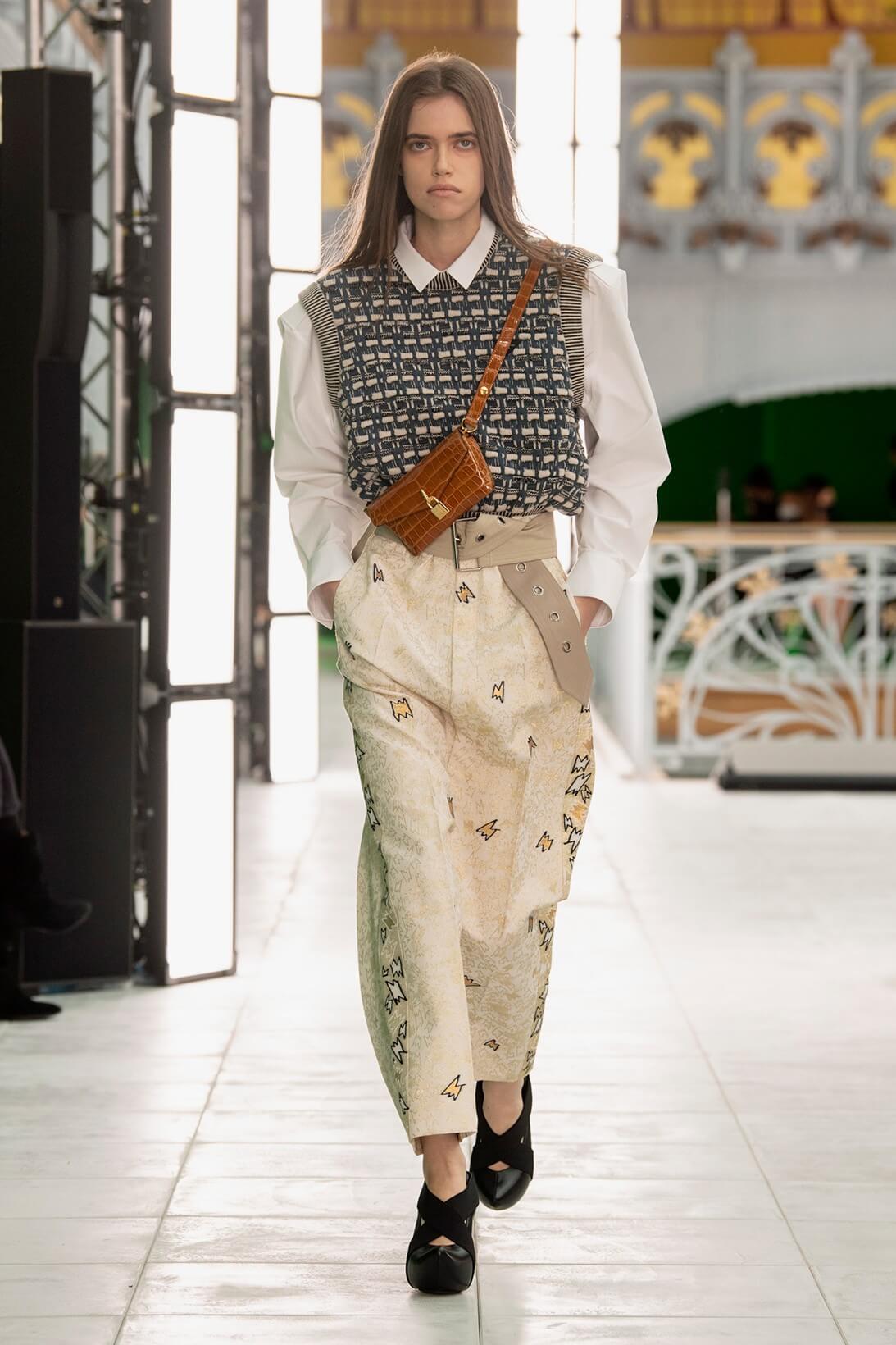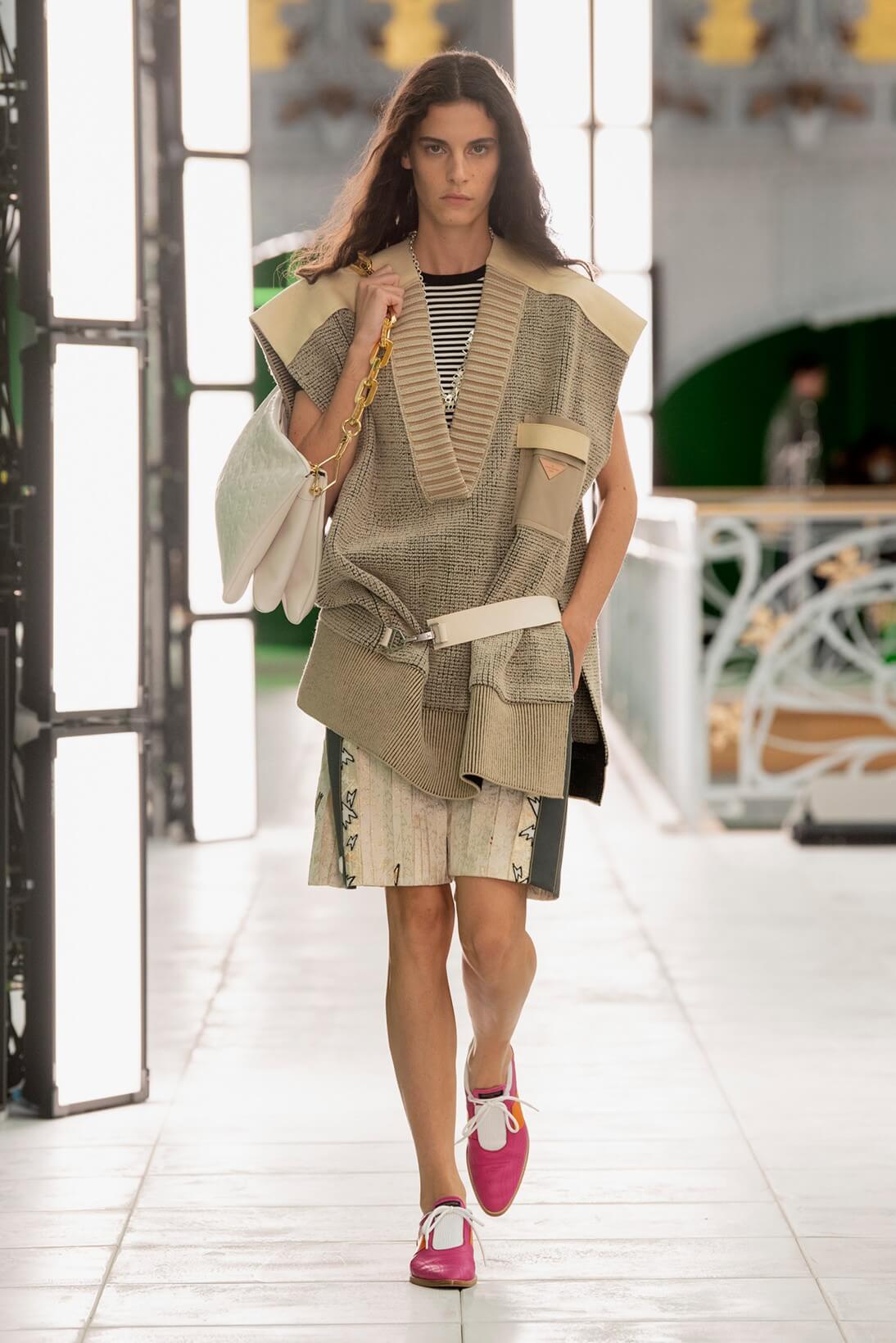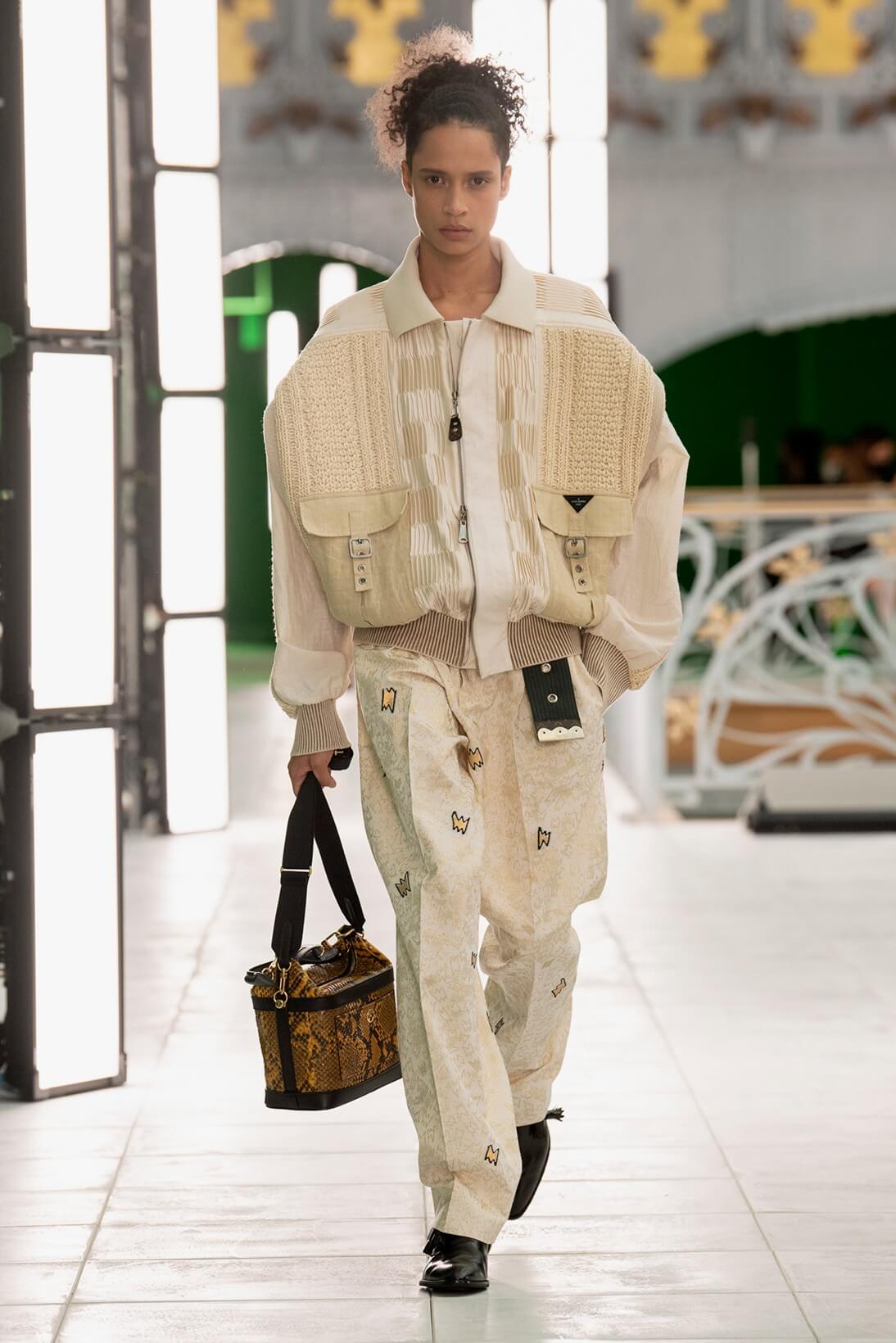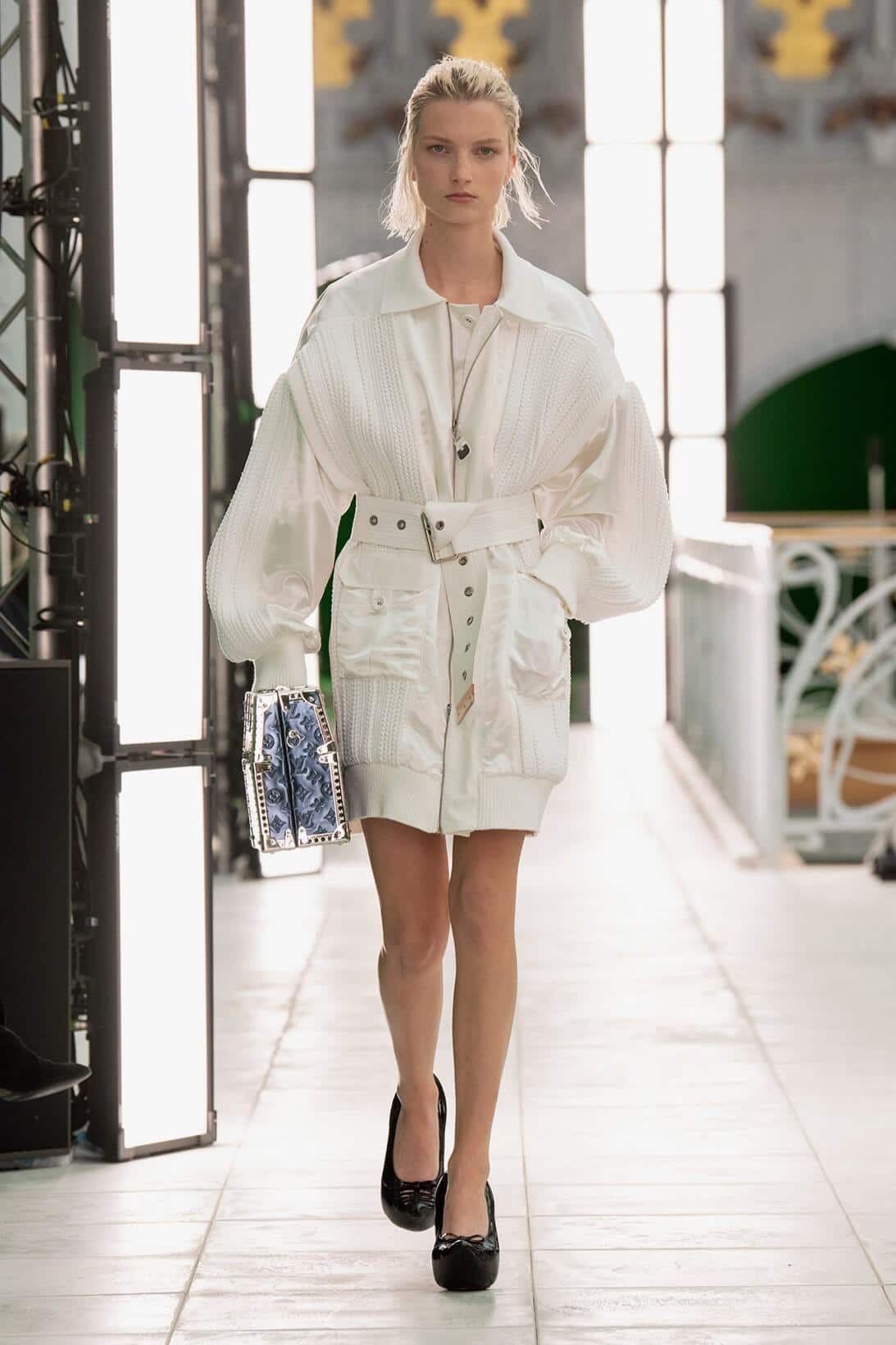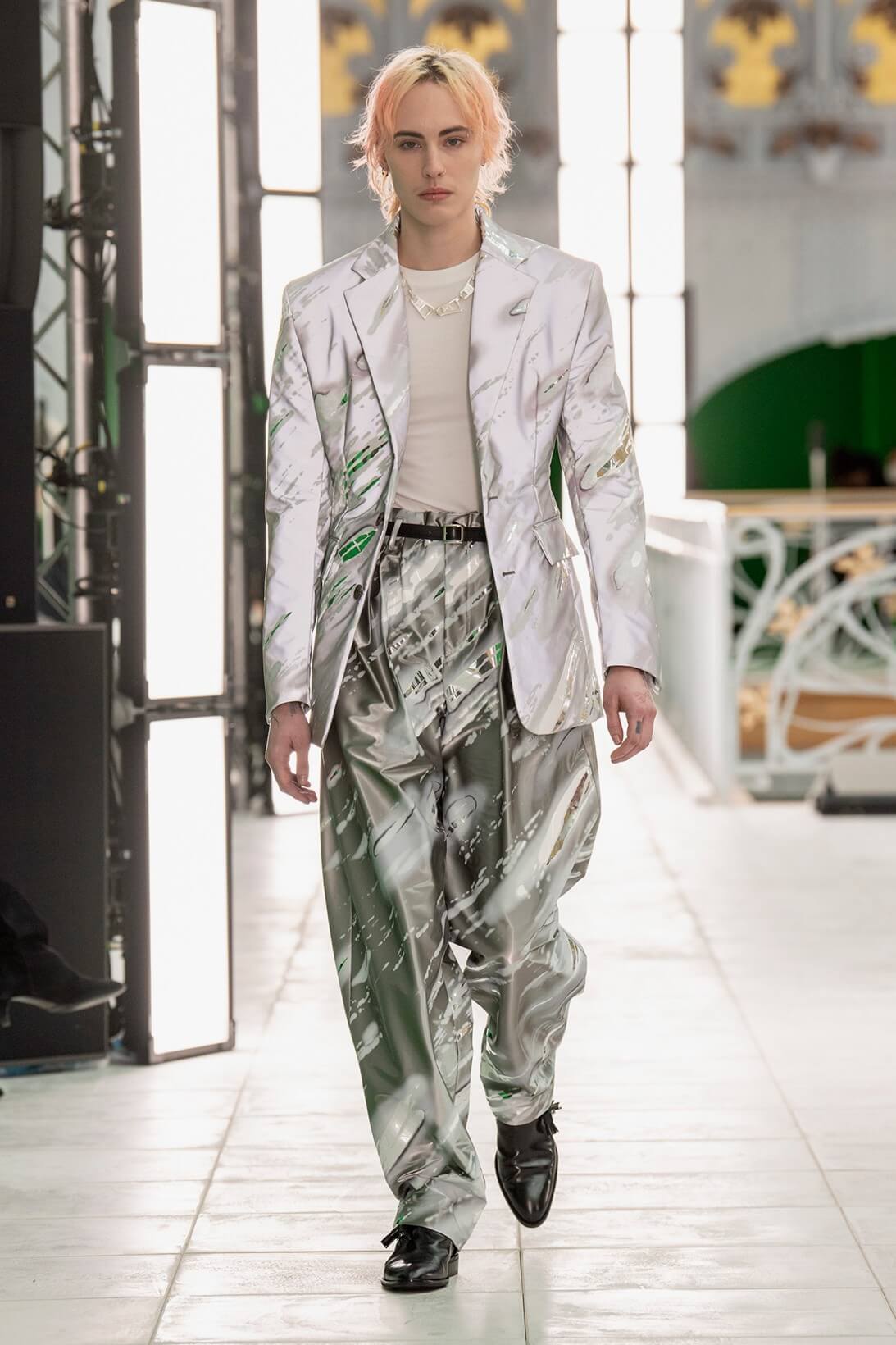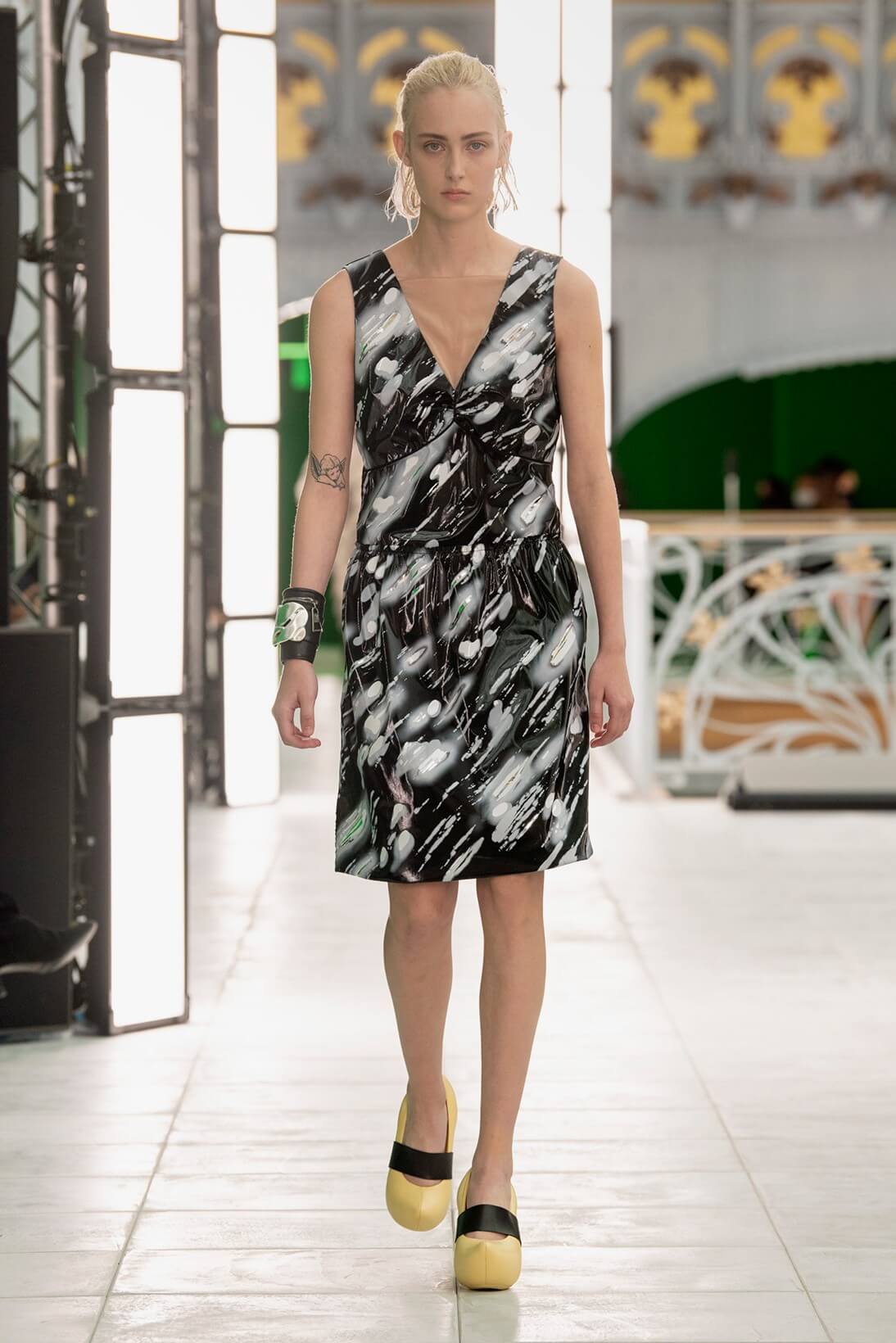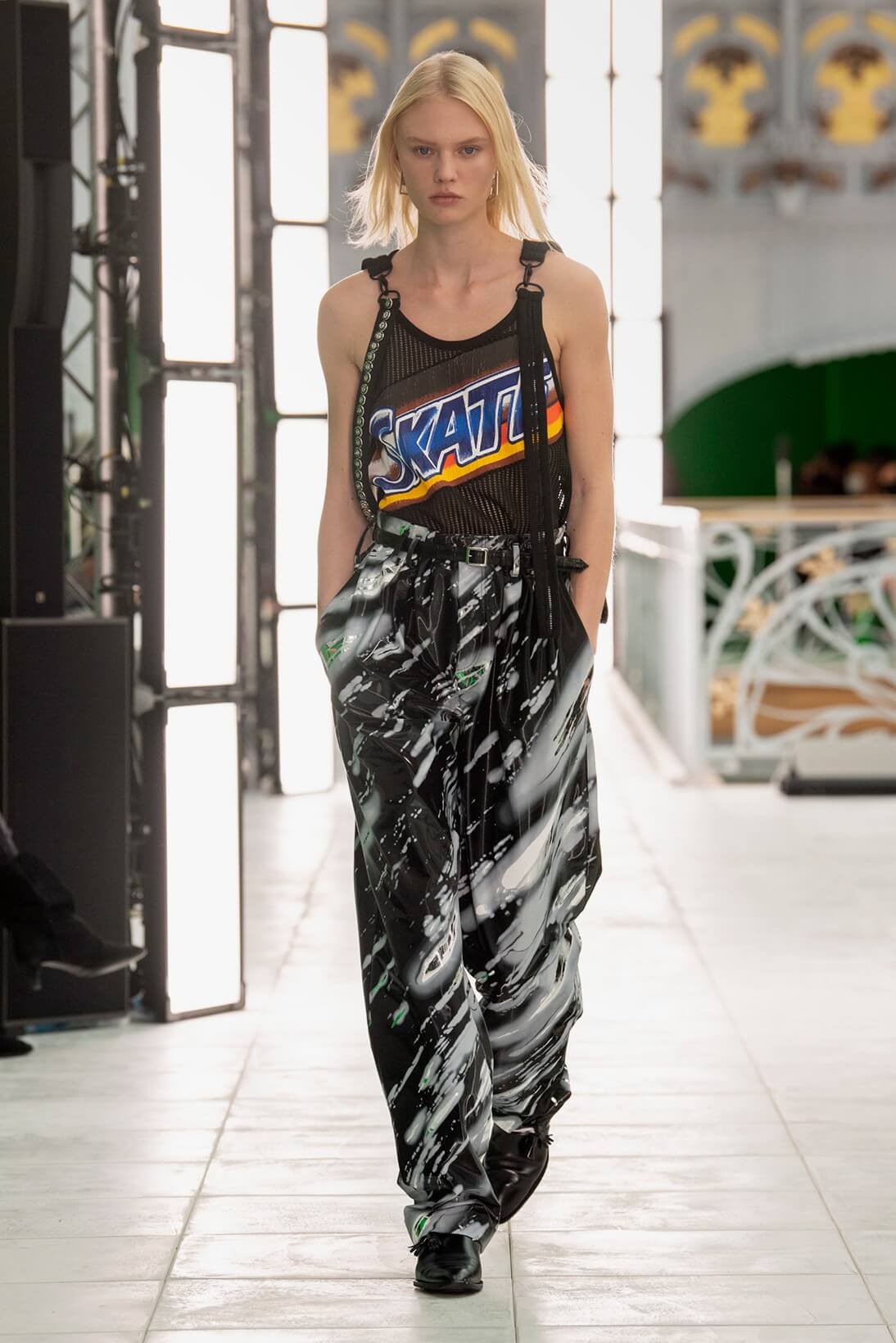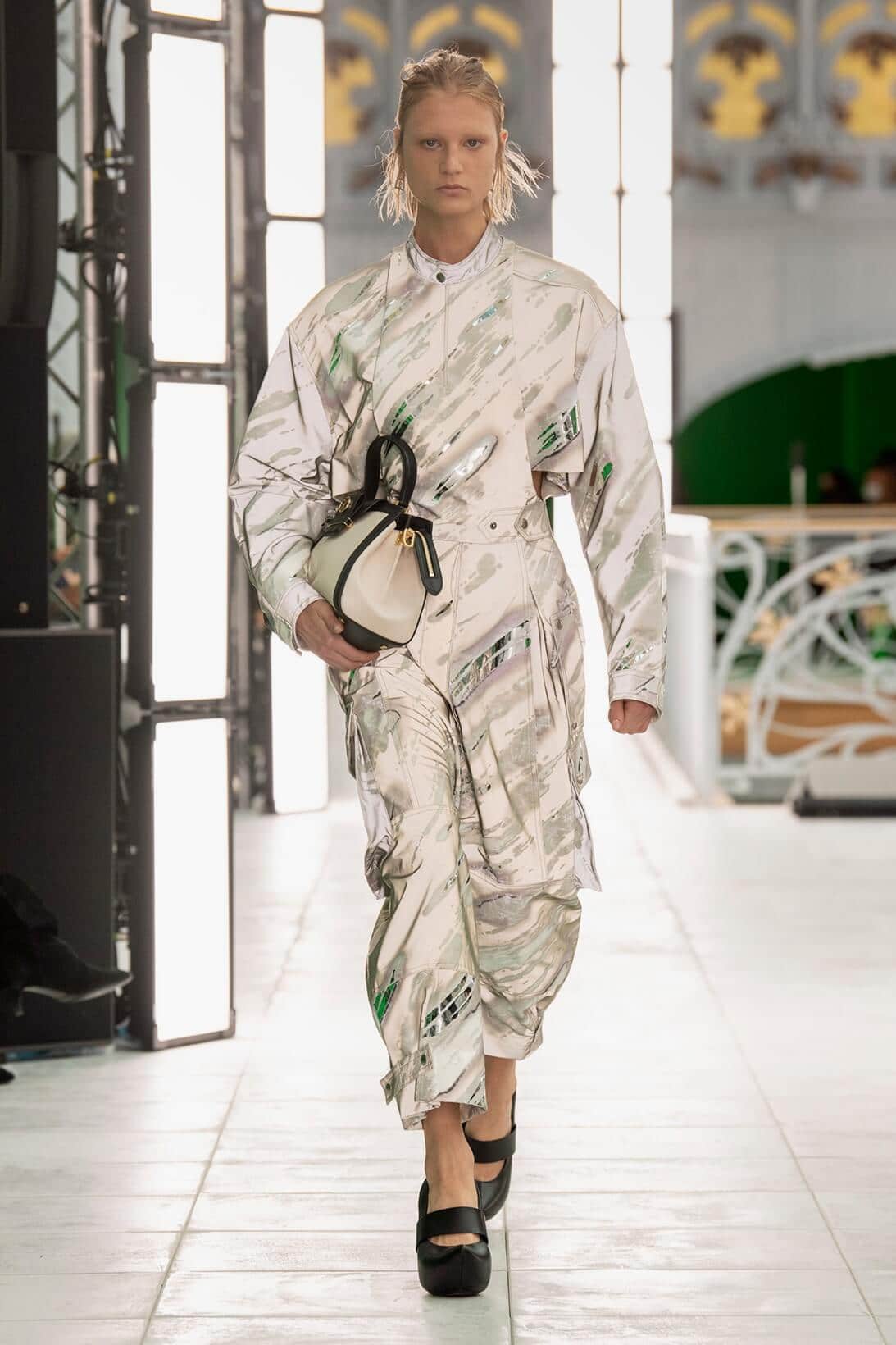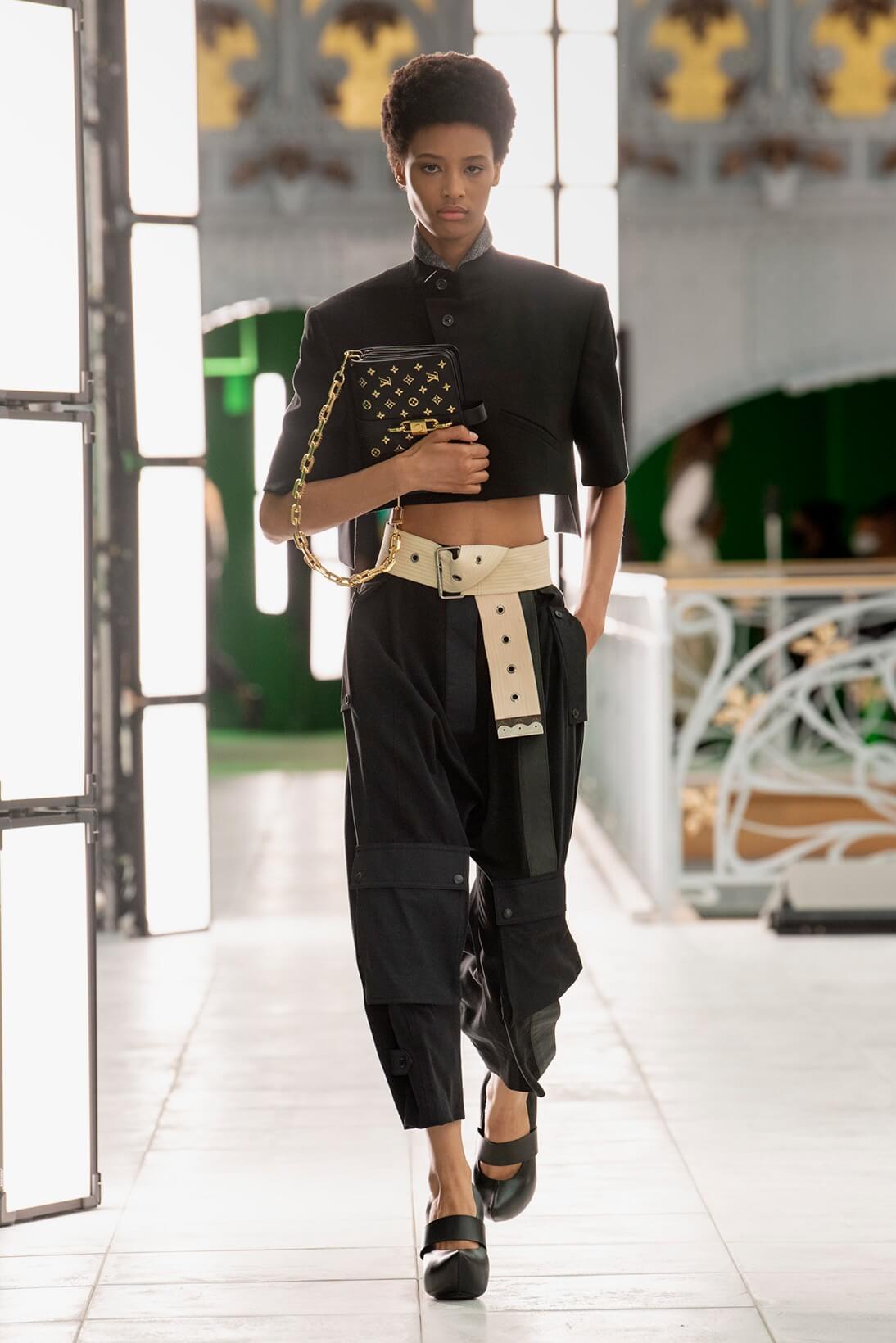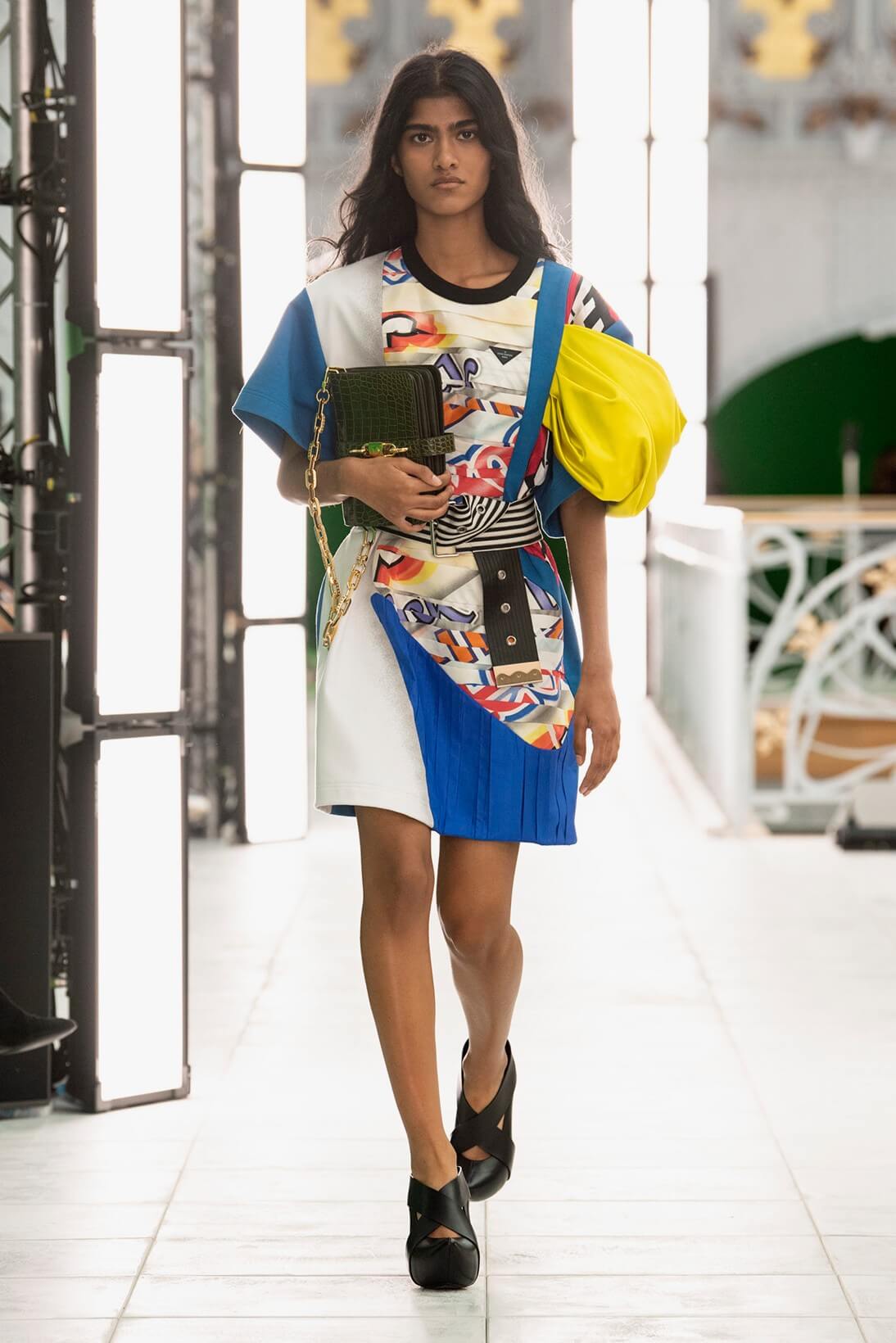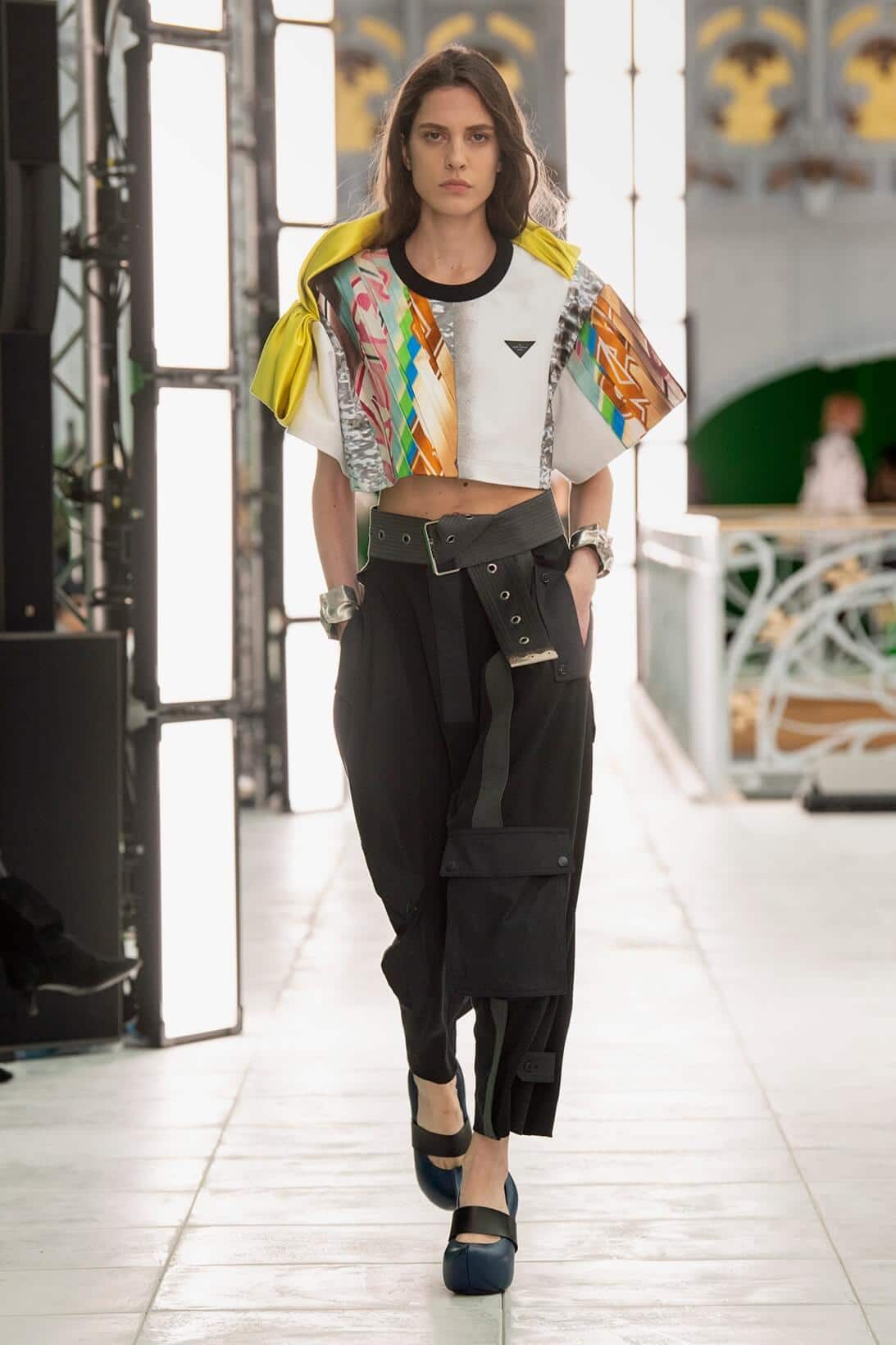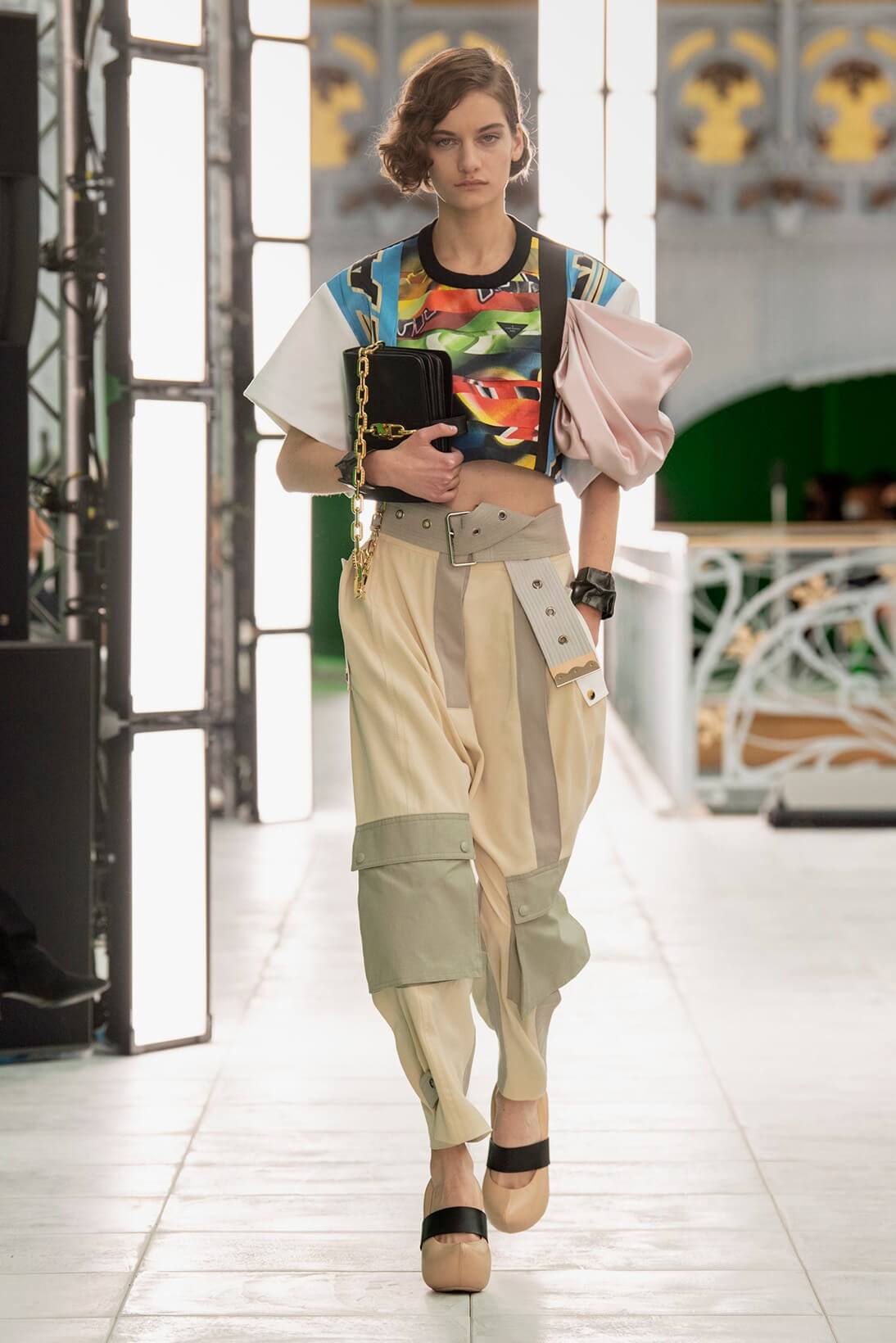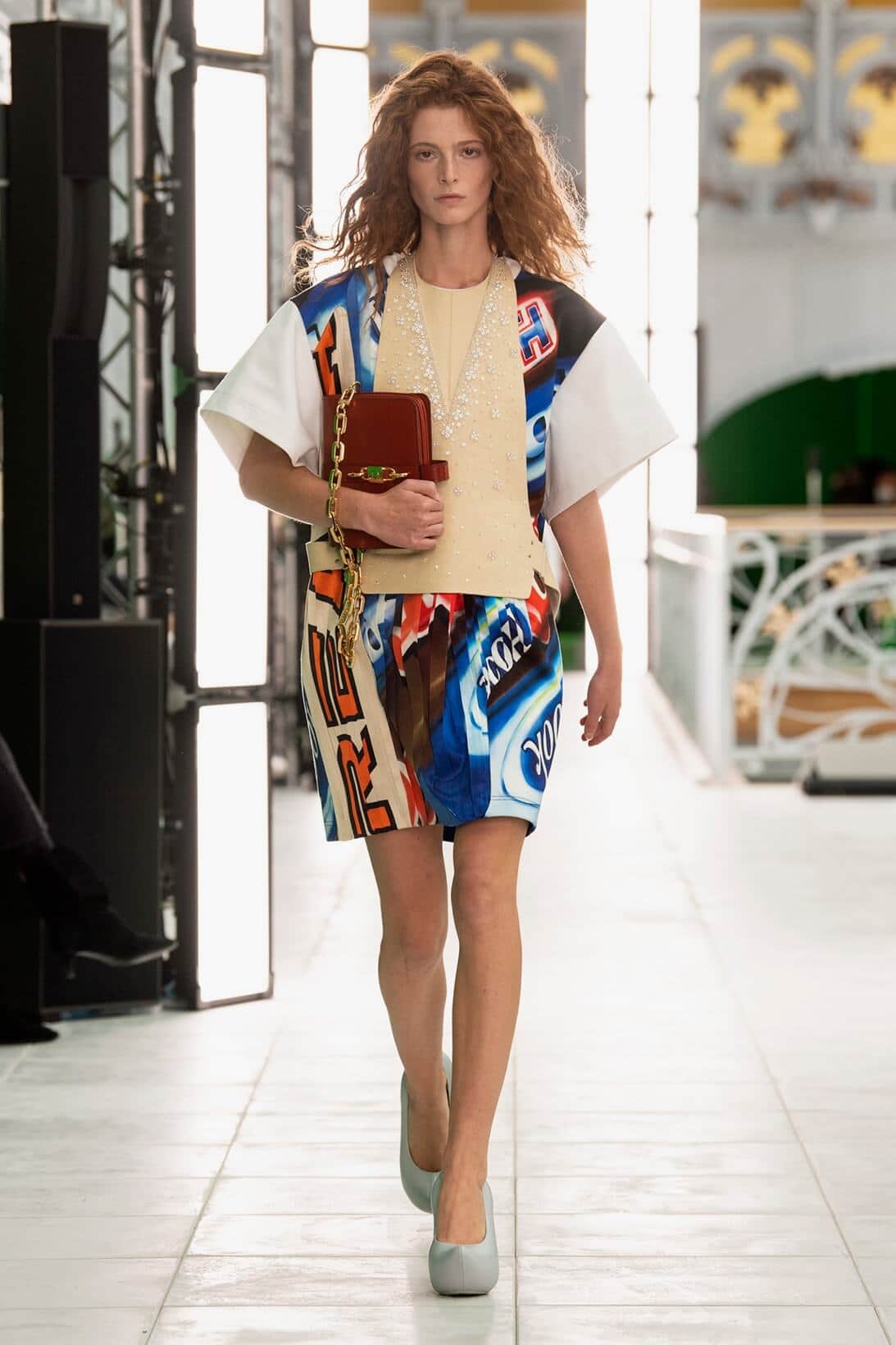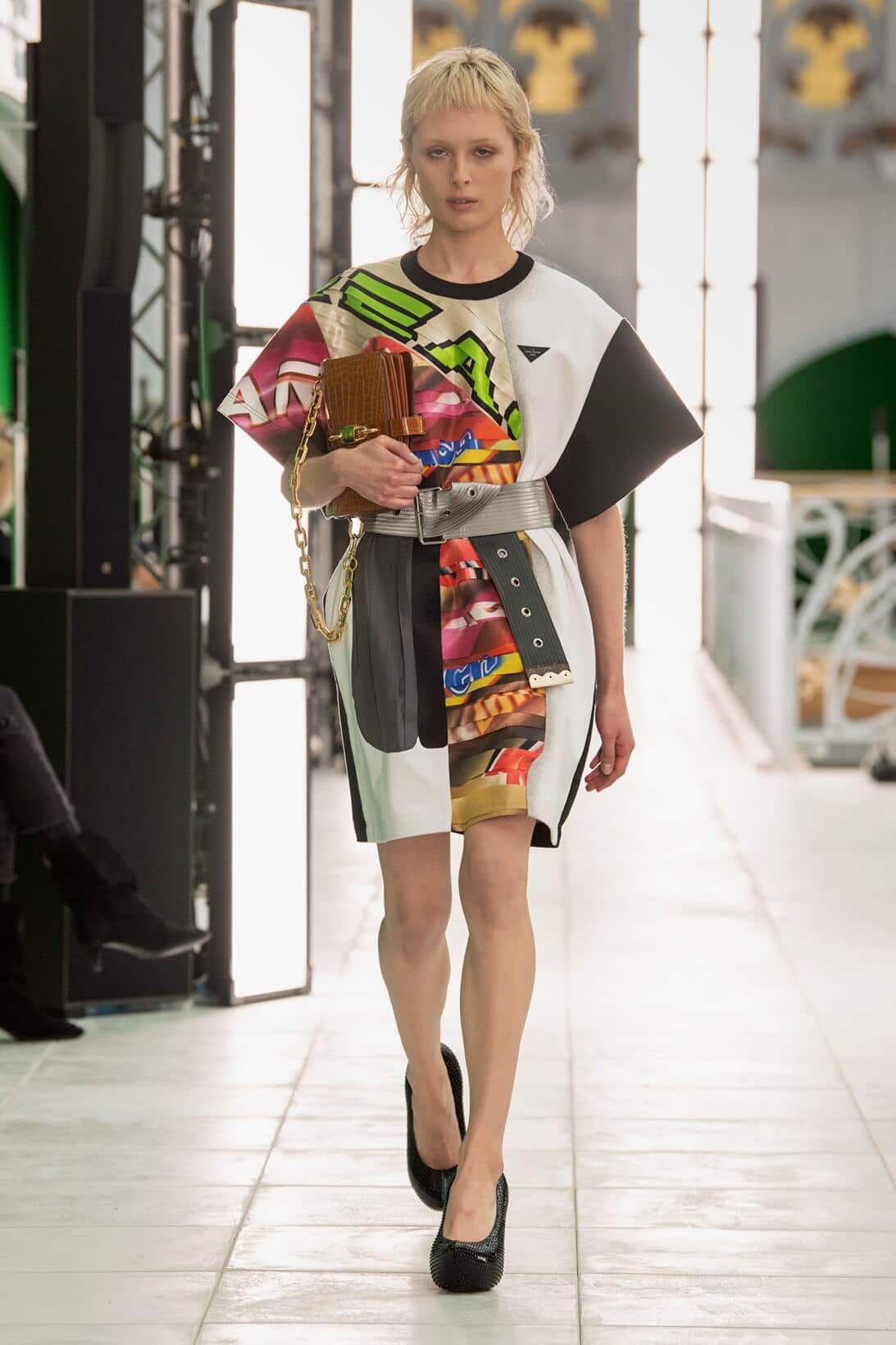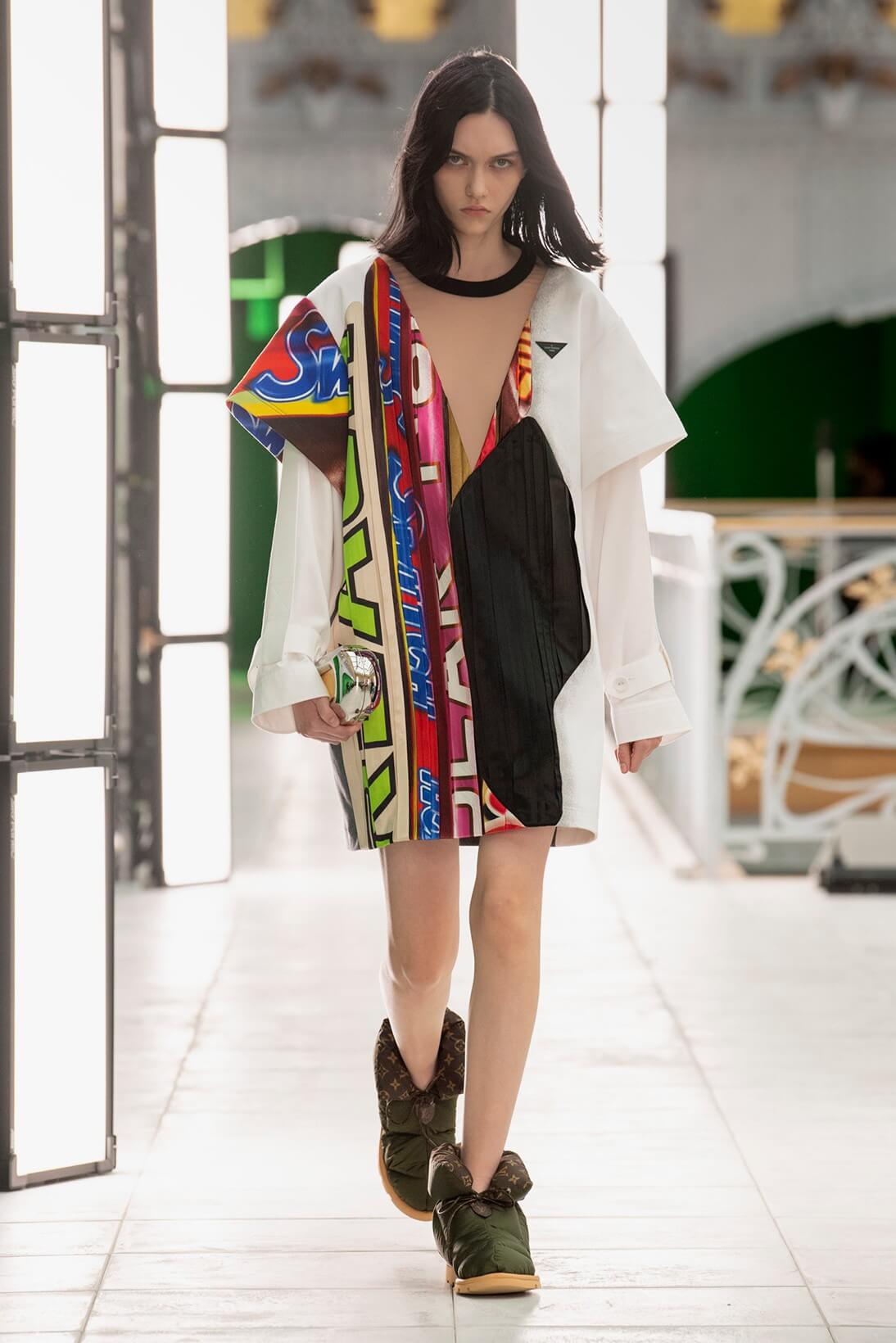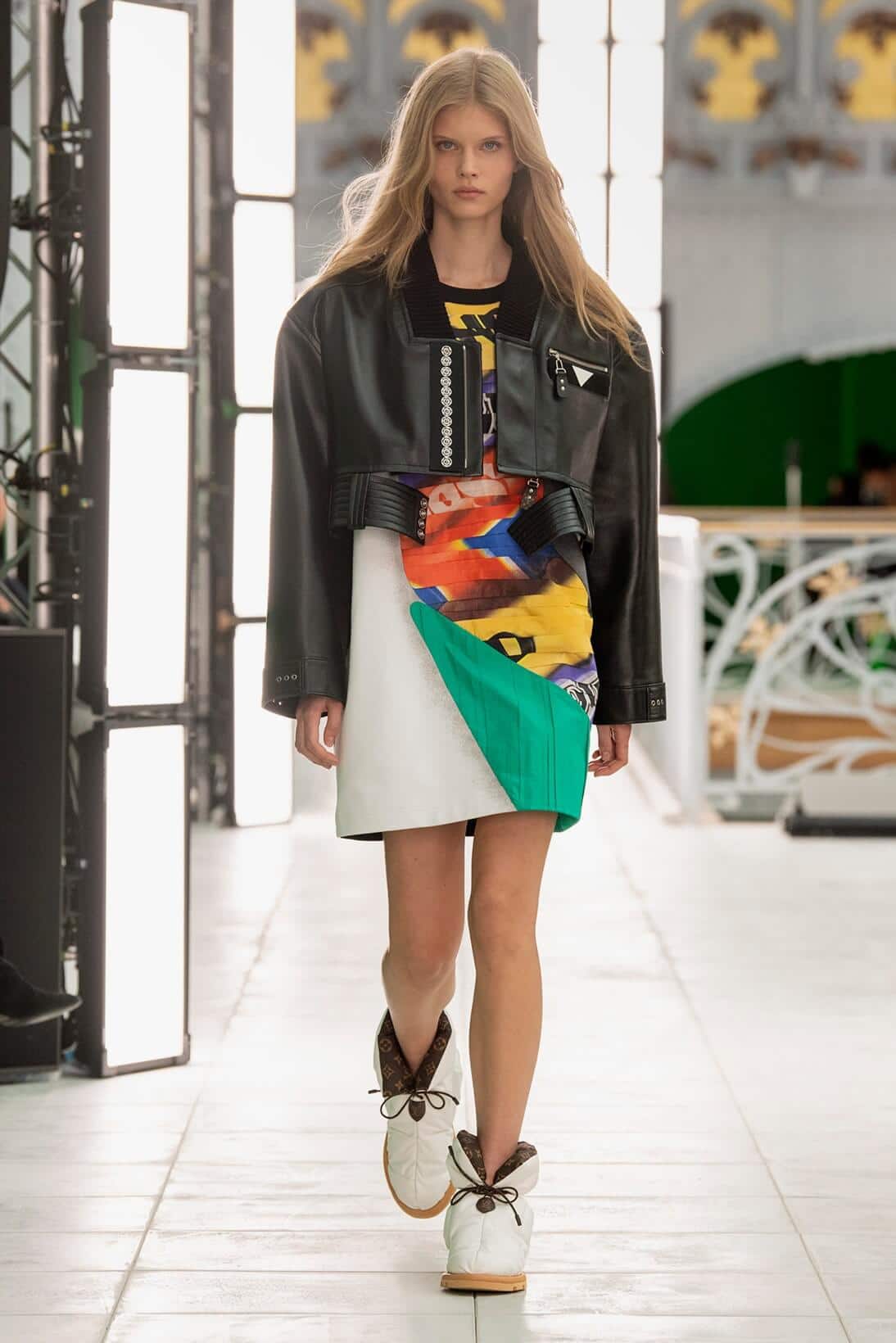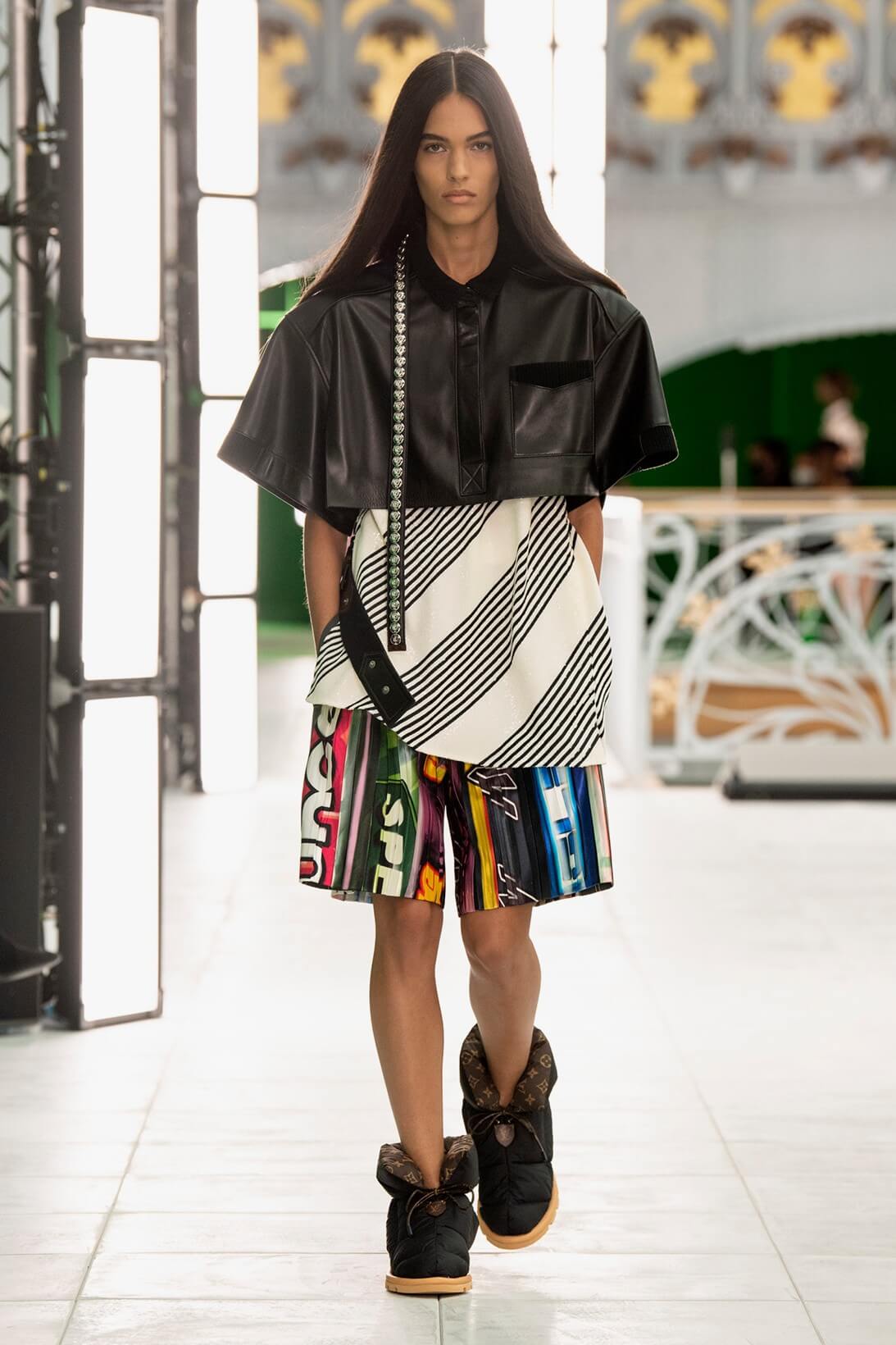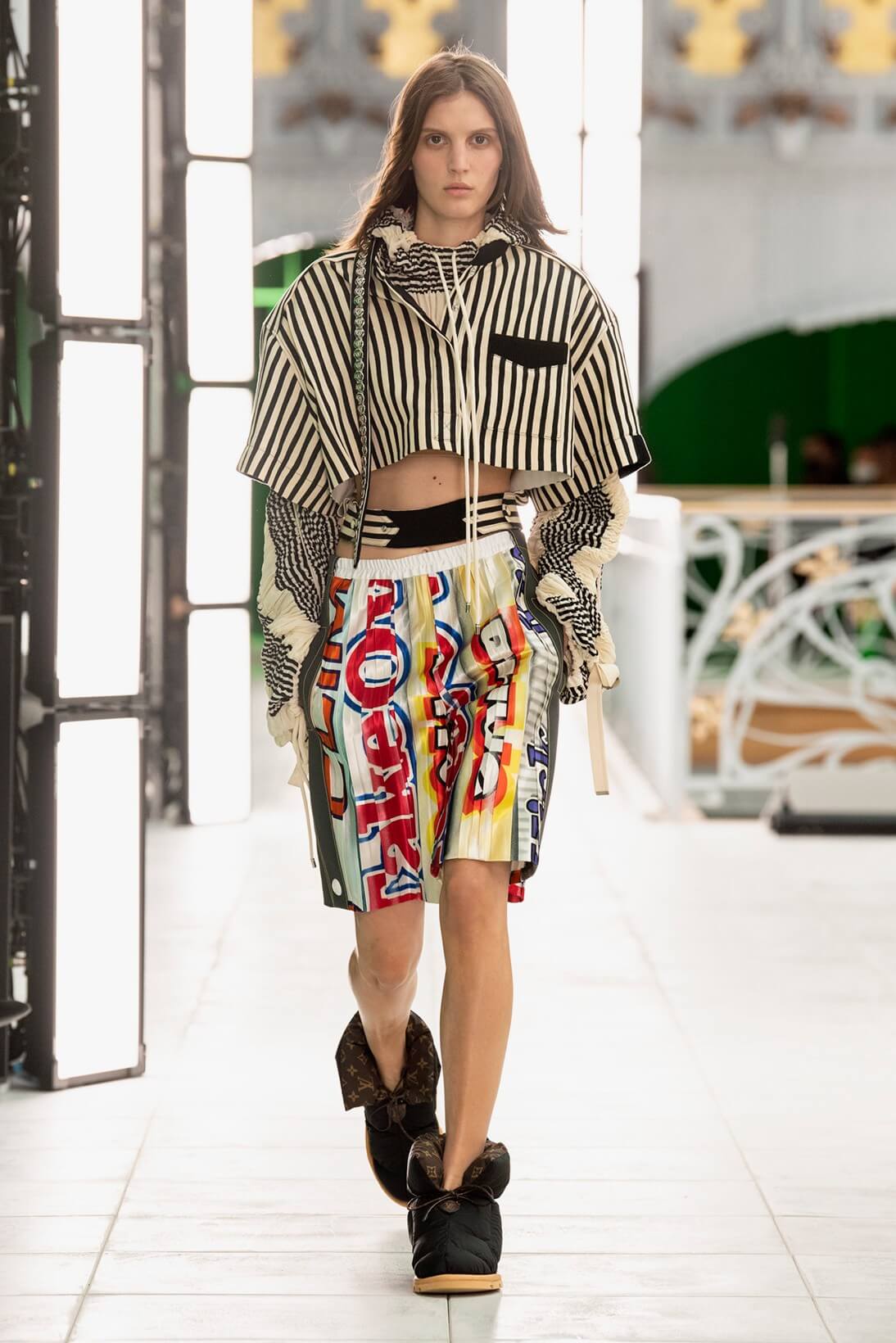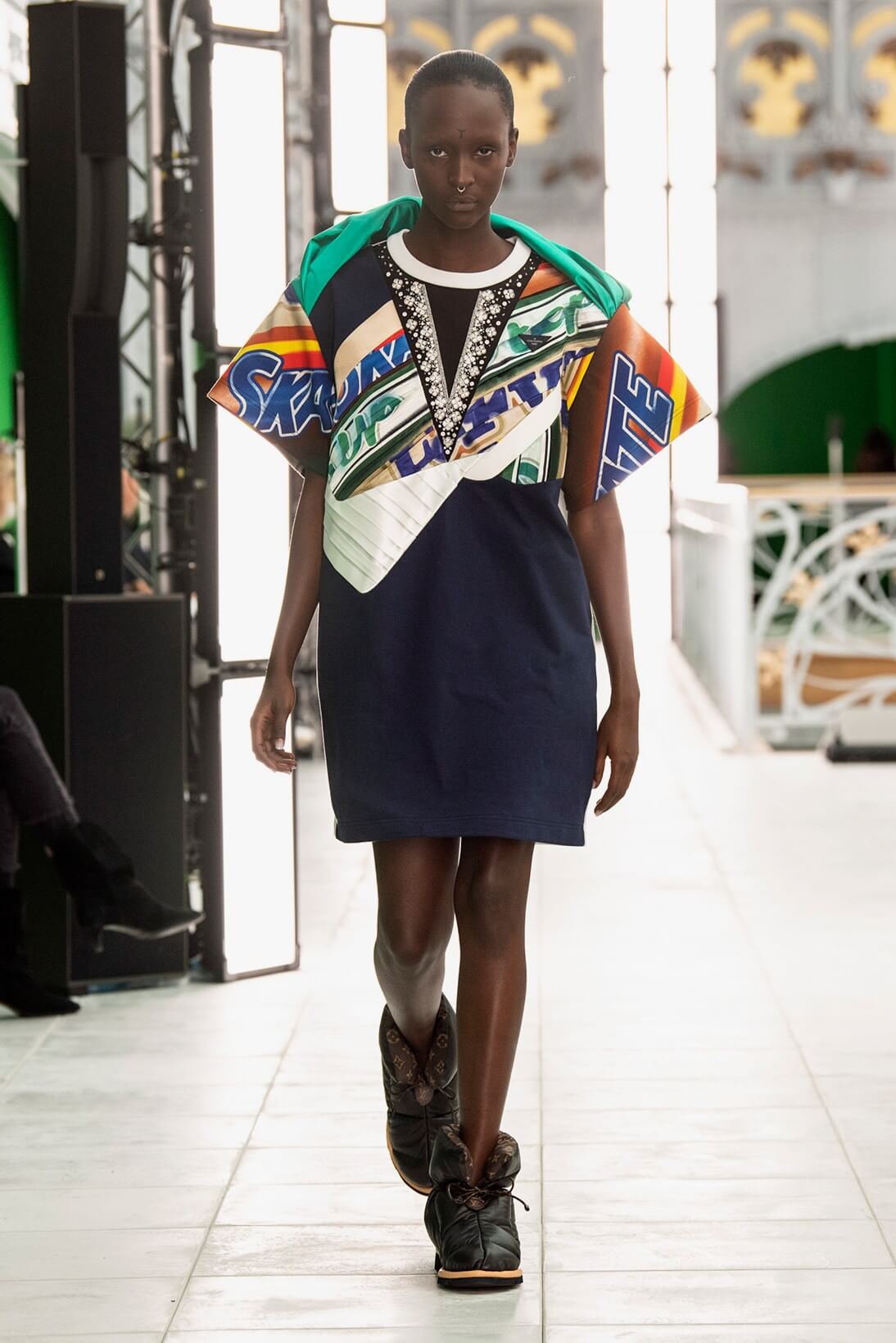 About accessories, Ghesquière presents a series of crossbody mini pochettes, soft trunks and hardware. The extra big chains became a thing in some of the models, reminding us of those by Bottega Venetta. To be highlighted the monogram multi pochette.
In the footwear section, Louis Vuitton brings their interpretation of the derby, some chunky as fuck Mary Janes and puffy boots that will fly from the shelves.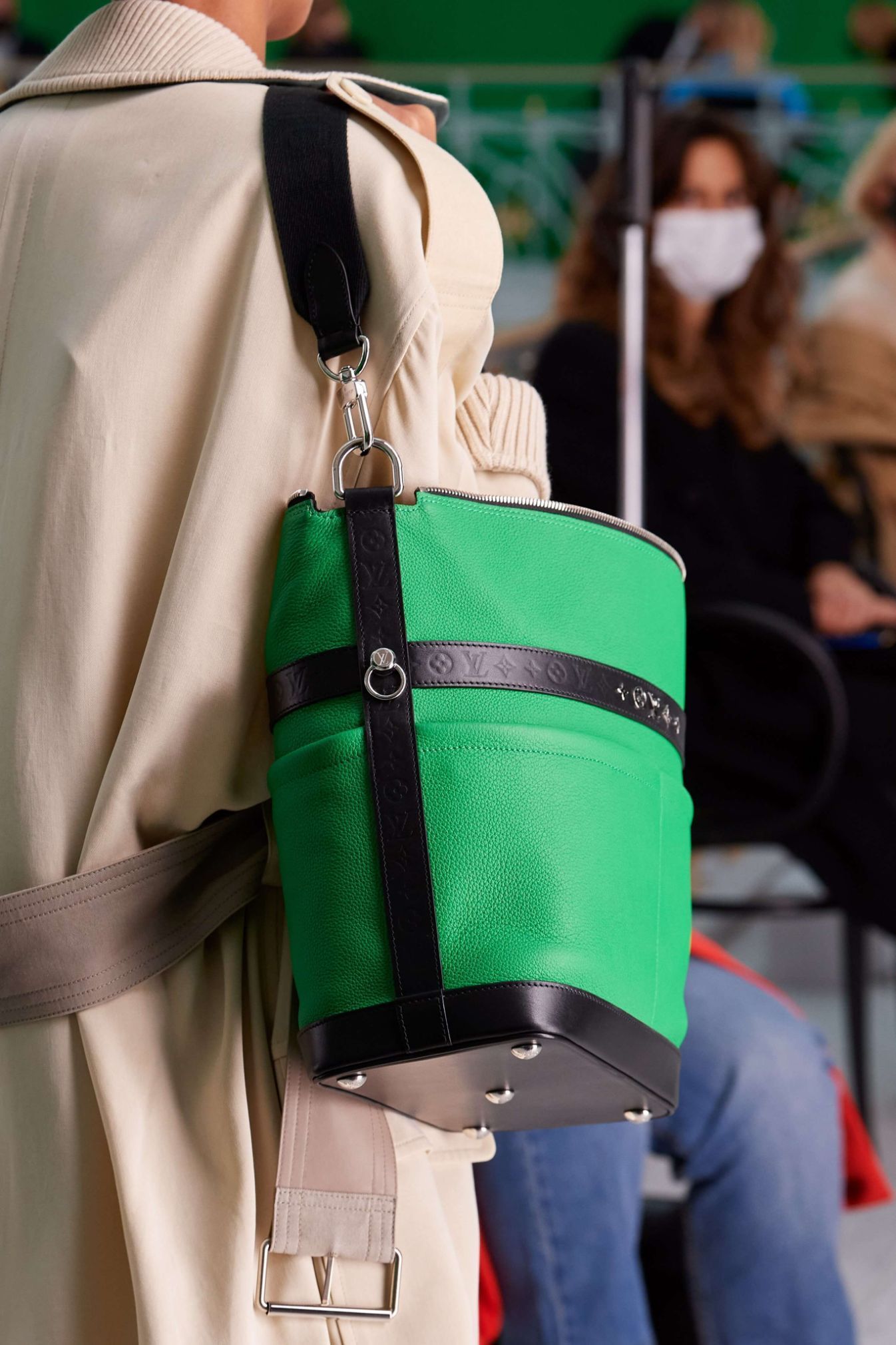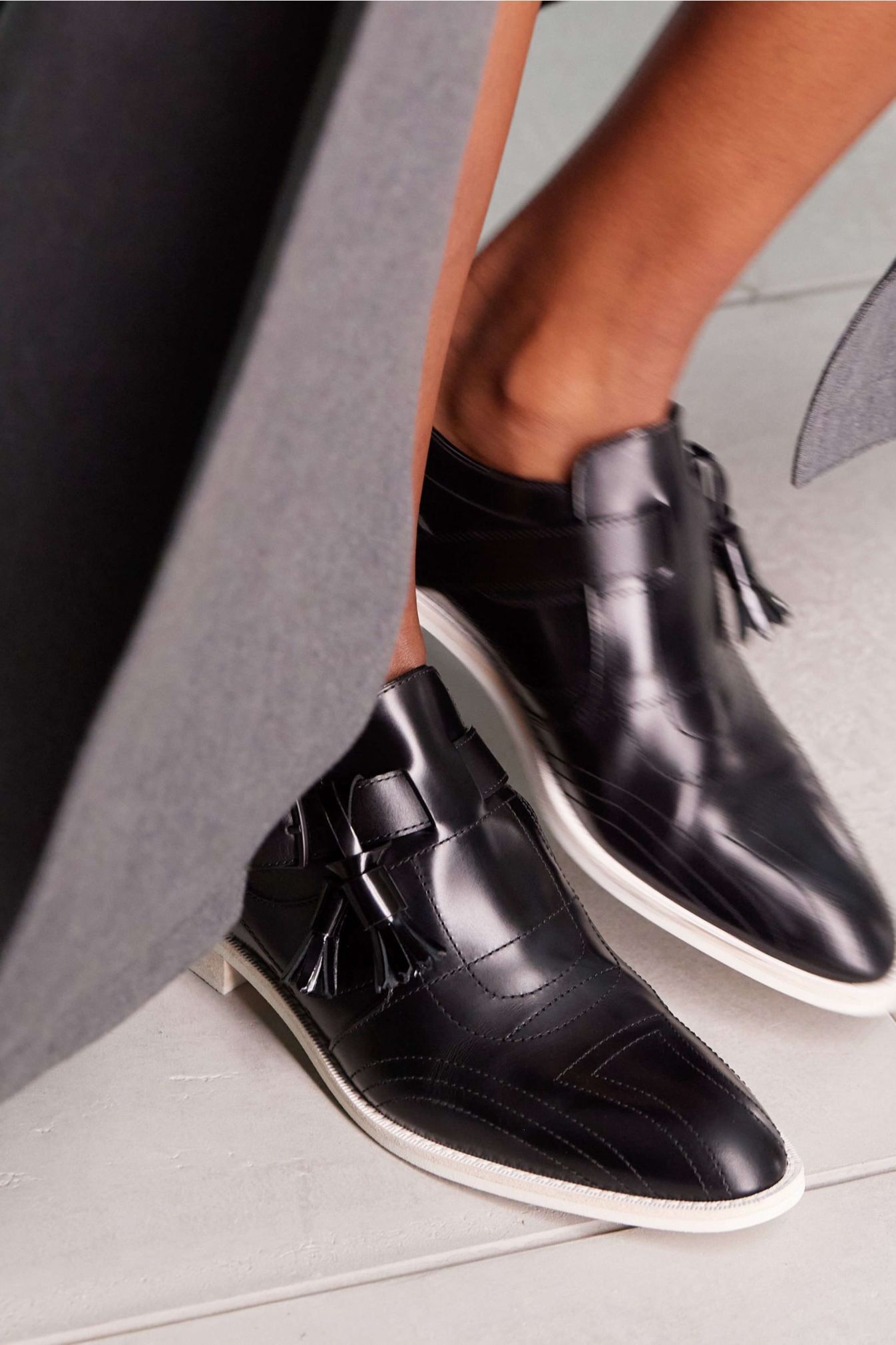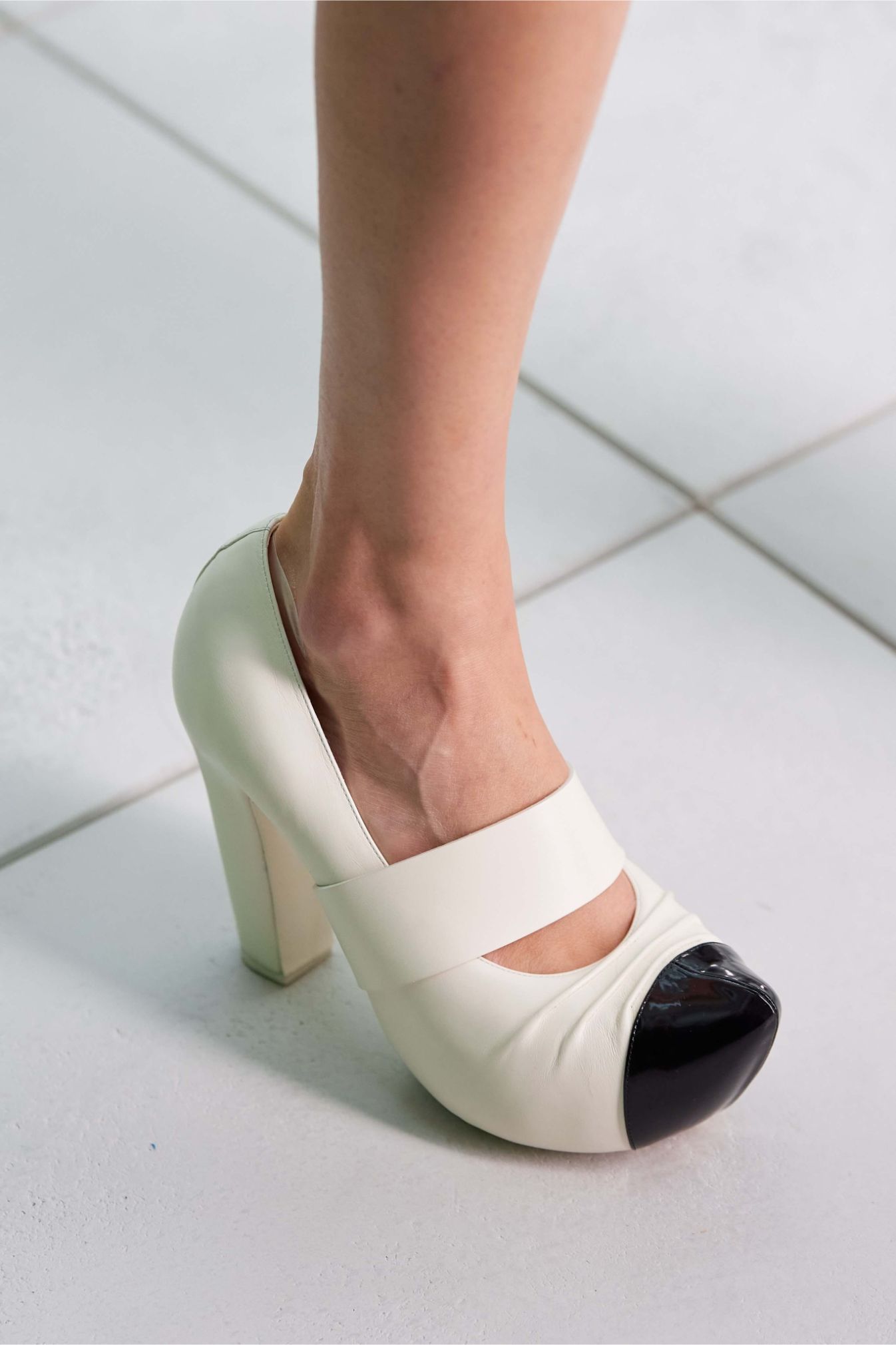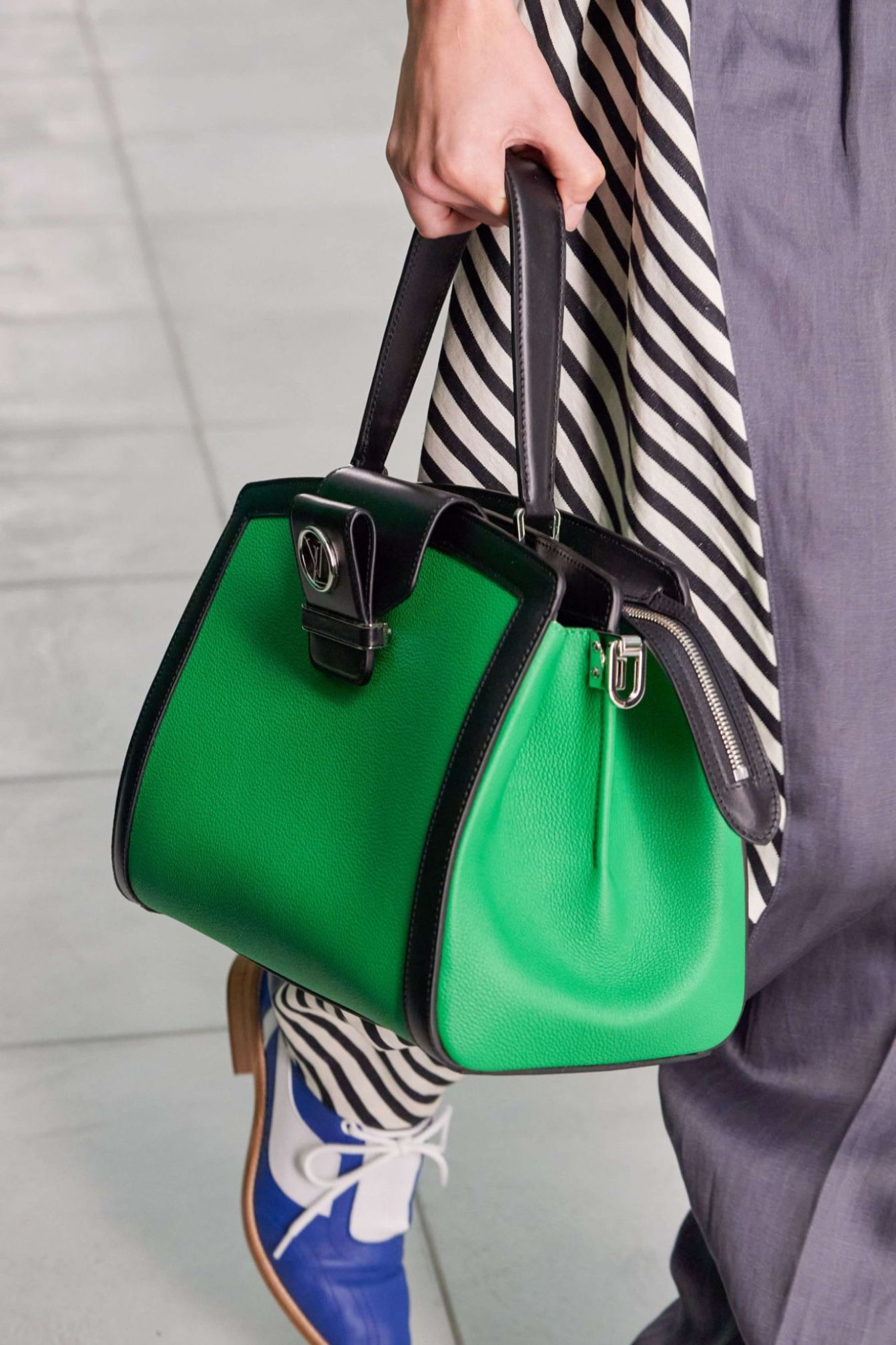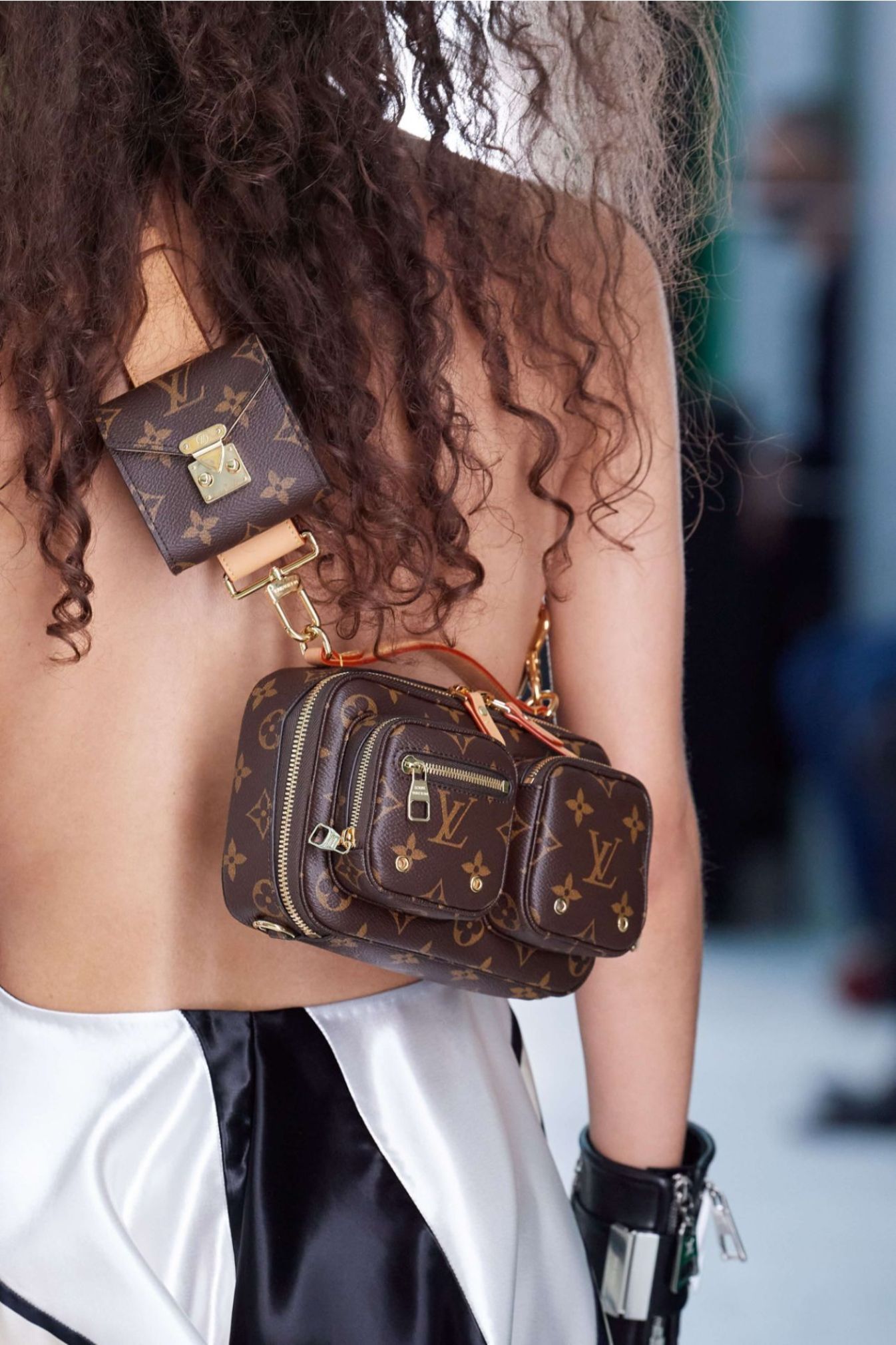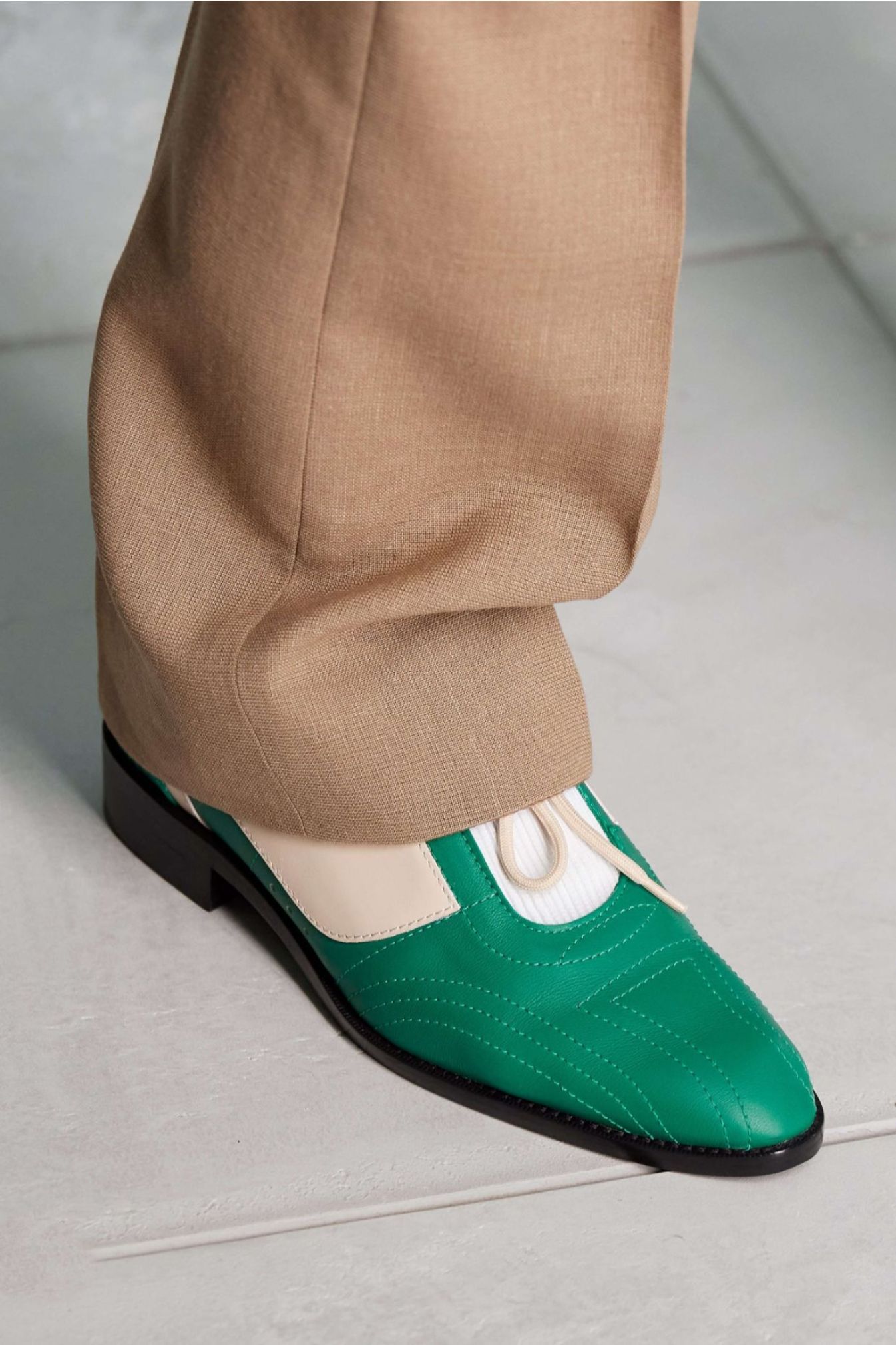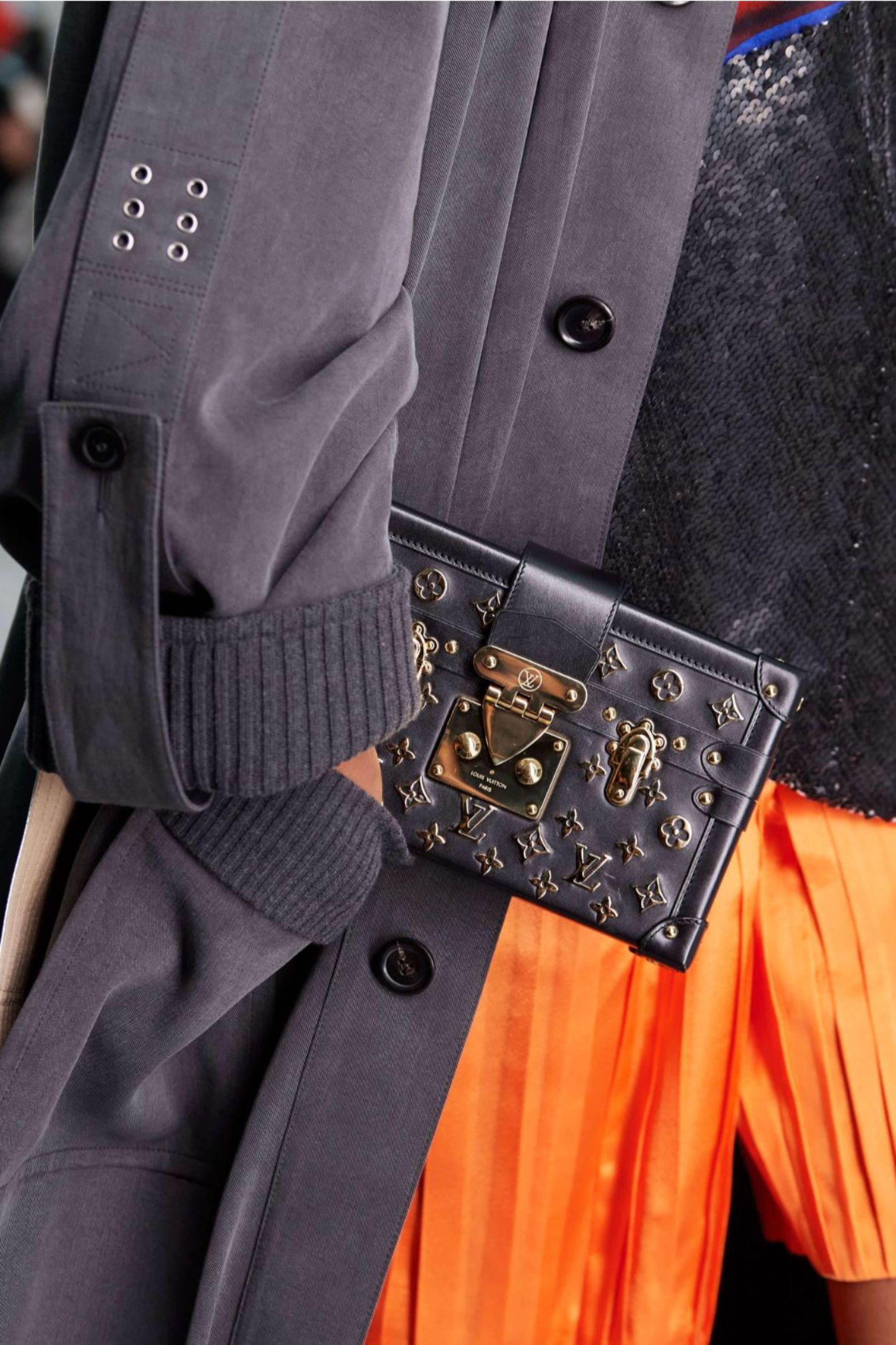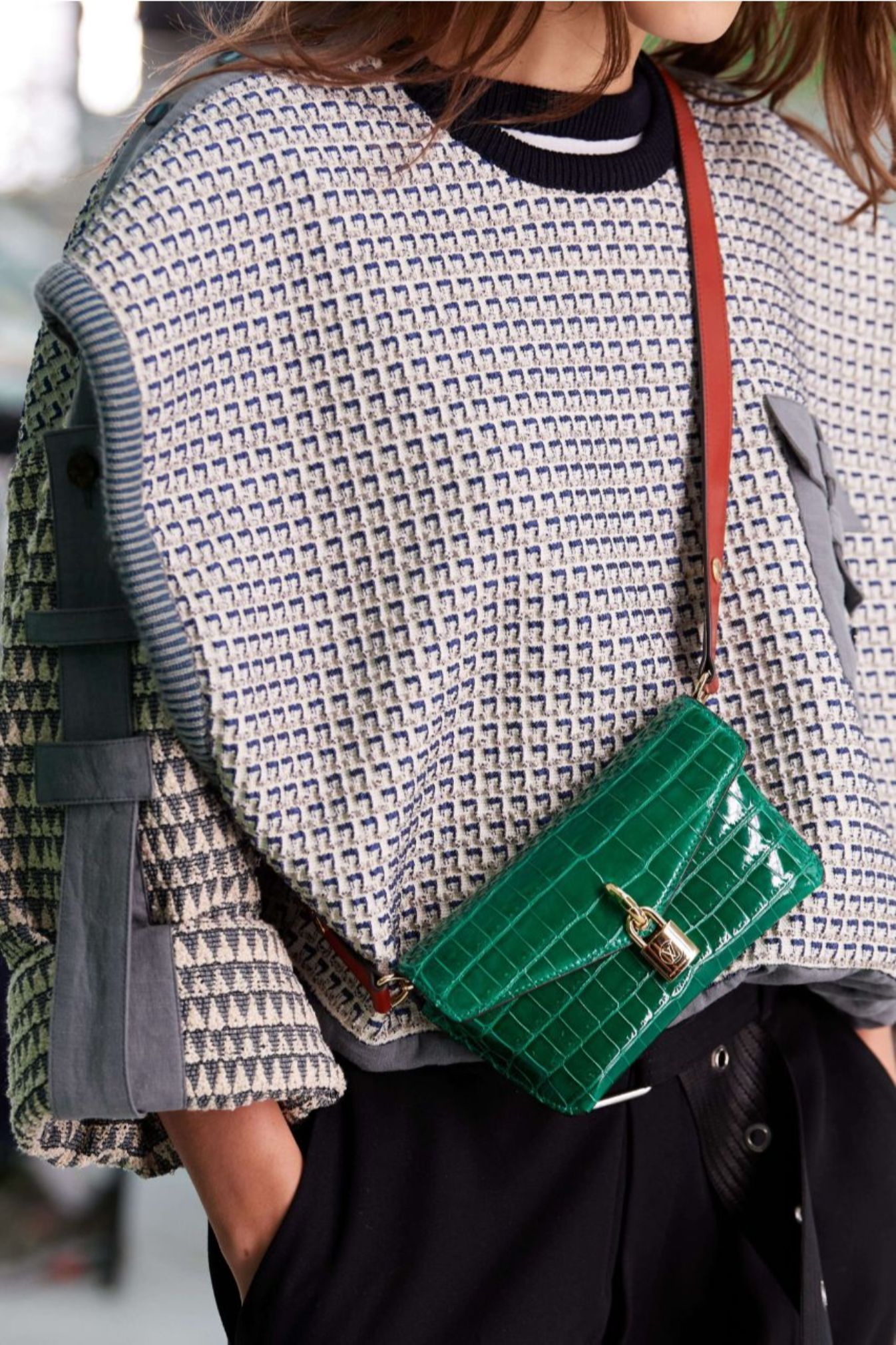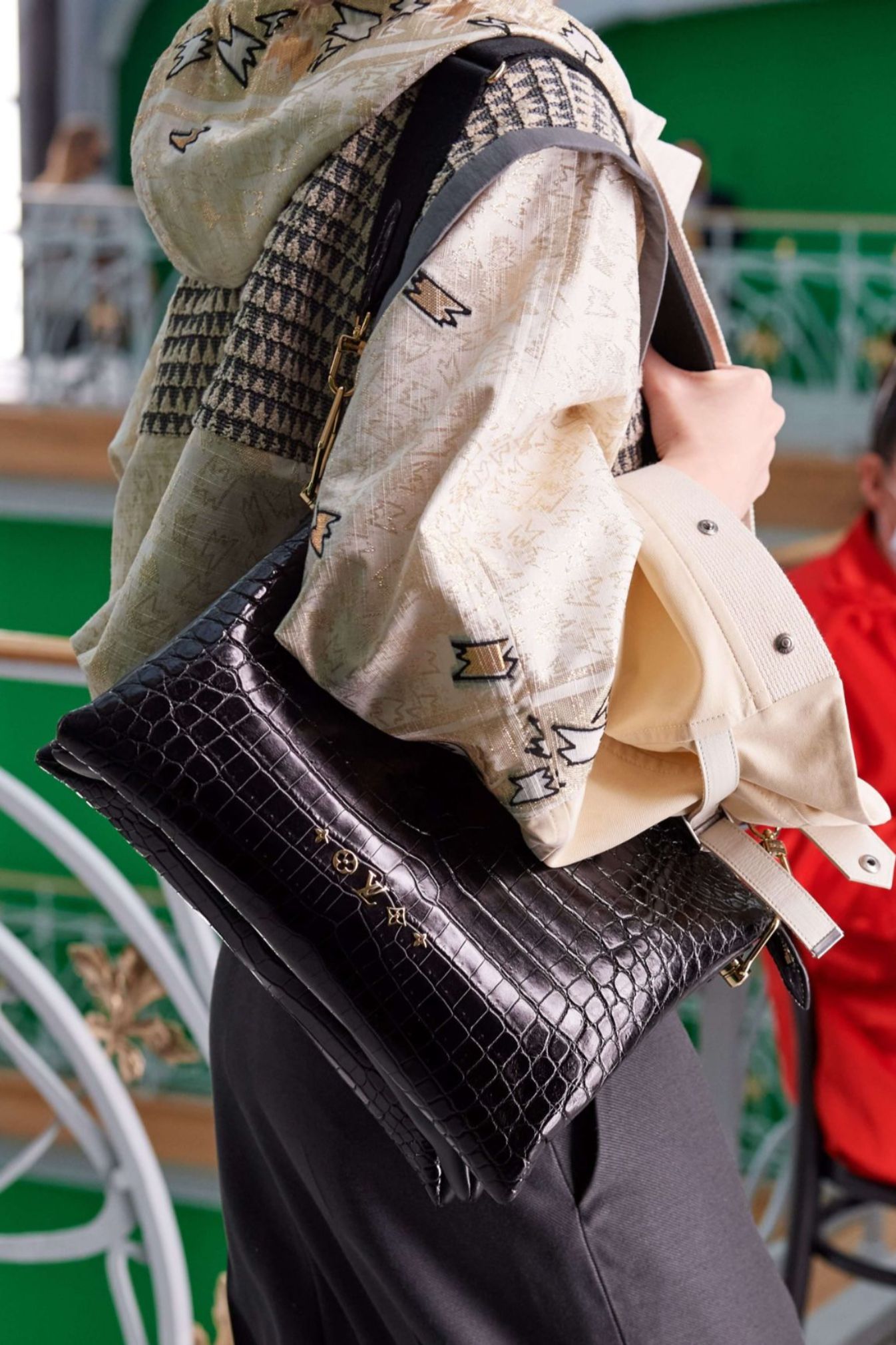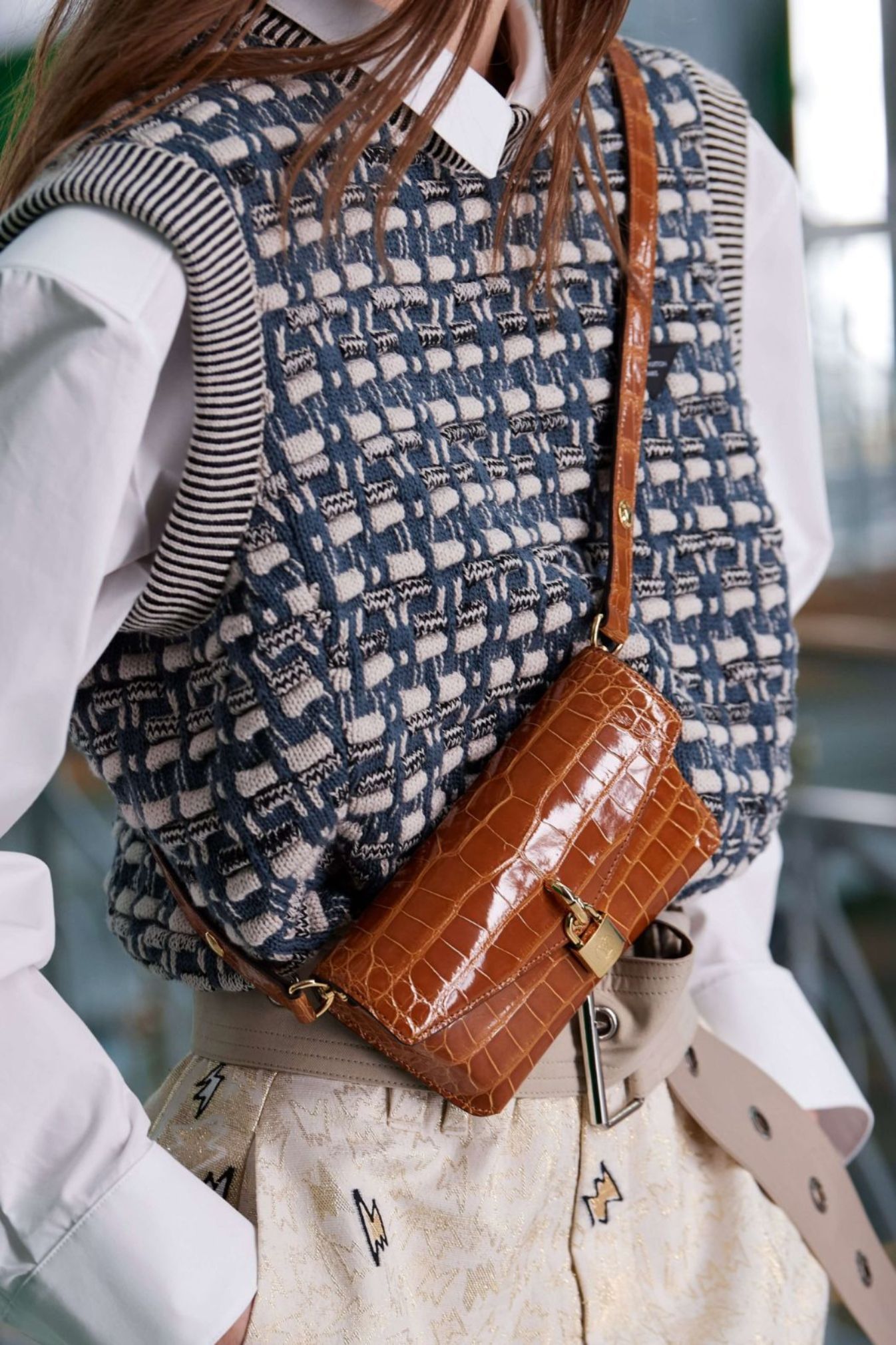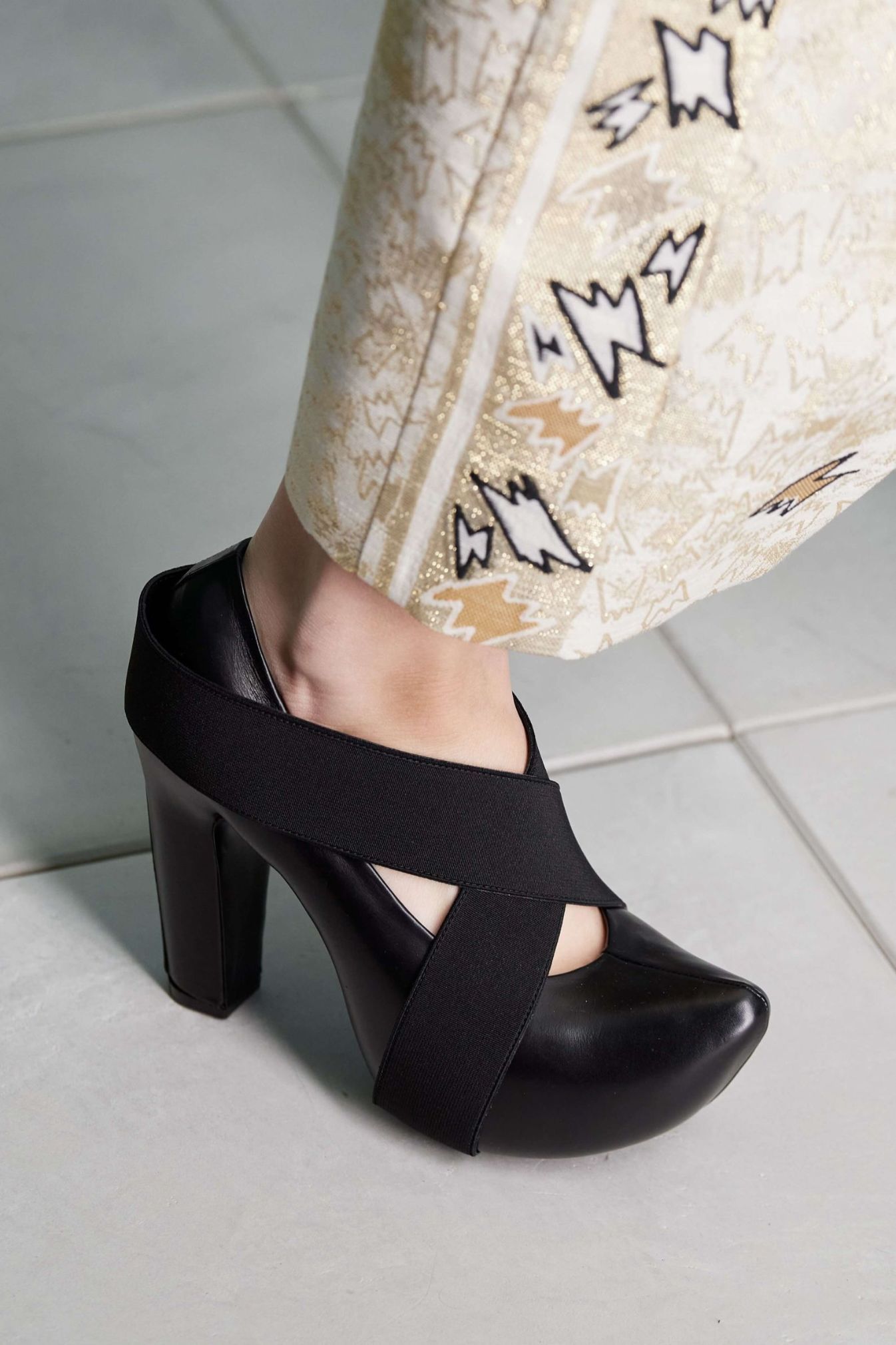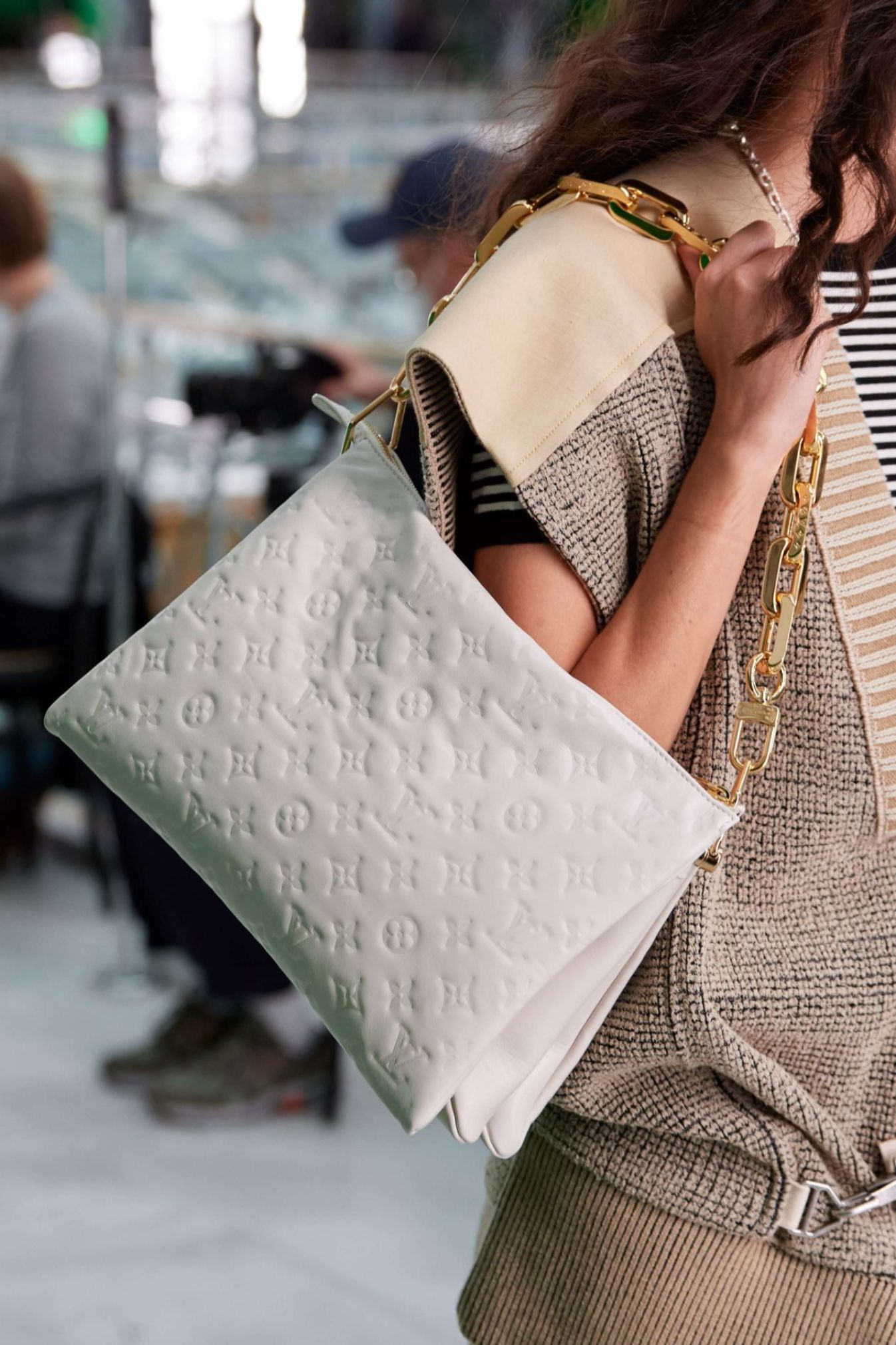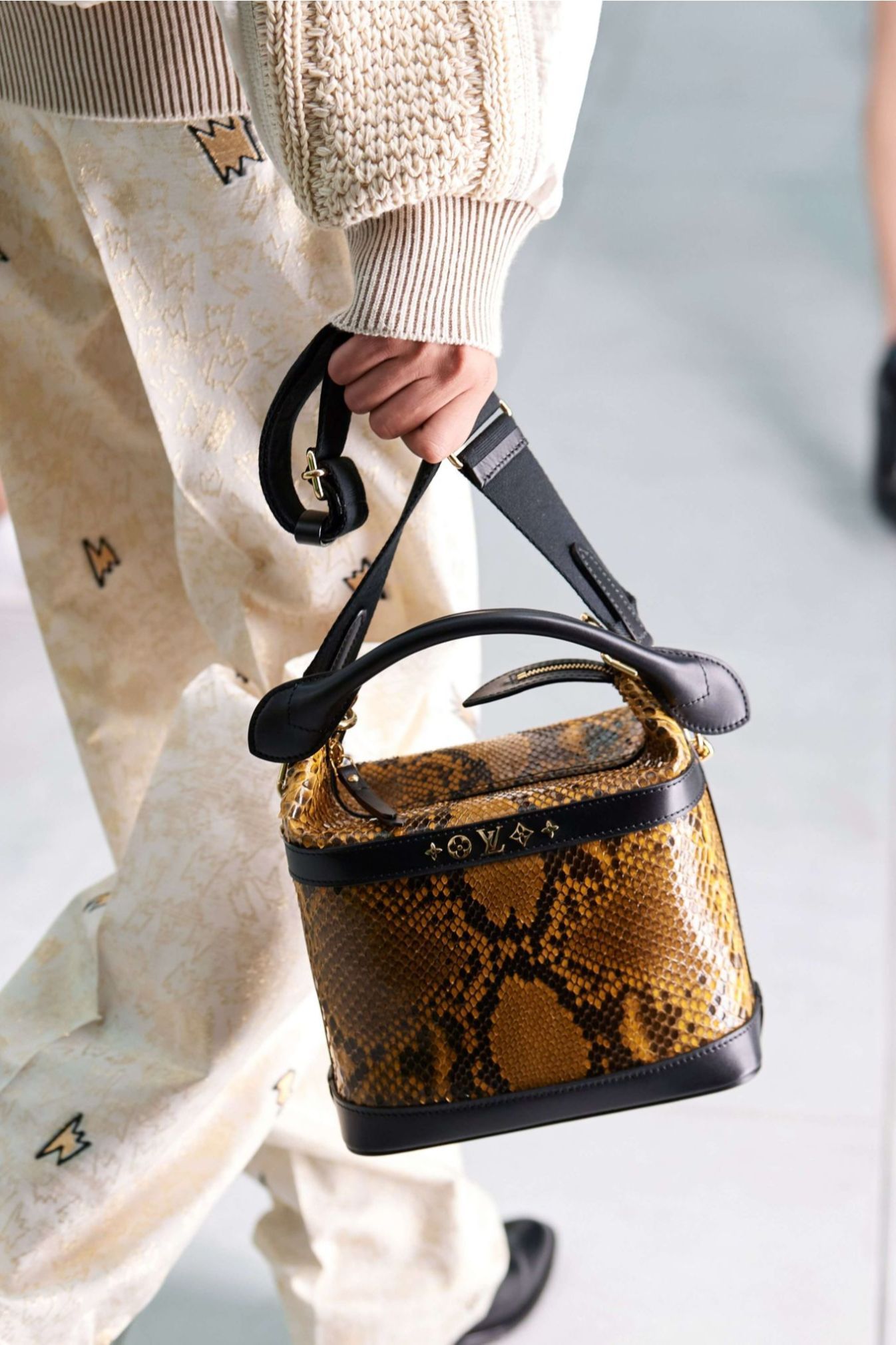 Nicolas Ghesquière leads the way once again with his SS21 collection. When you think his imaginary is taking one road… NOPE! Radical turn.
To read more news about Louis Vuitton, click here.