READ IN: Español
Spanish DJ and producer AWWZ, Gemma's stage name, launches NO AI. A new mix that consecrates her as one of the most innovative, creative and fresh producers of the electronic music scene.
AWWZ (pronounced auz) has become one of the most recognized producers of the Spanish avant-garde scene. No wonder. Pioneer in the mixes of urban beats and contemporary electronic music, the artist delights in each mix with a fusion of r&b, atmospheric sounds, sensuality and an eclectic pop that relaxes, but also invites to dance. Precisely for that it is conceived NO AI. "NO AI is a mix to lose the head… more or less… The truth is that I have thought of the mix as something I would love to be played on a party night in a club. Where I would close my eyes and let the music take me", Gemma tells HIGHXTAR.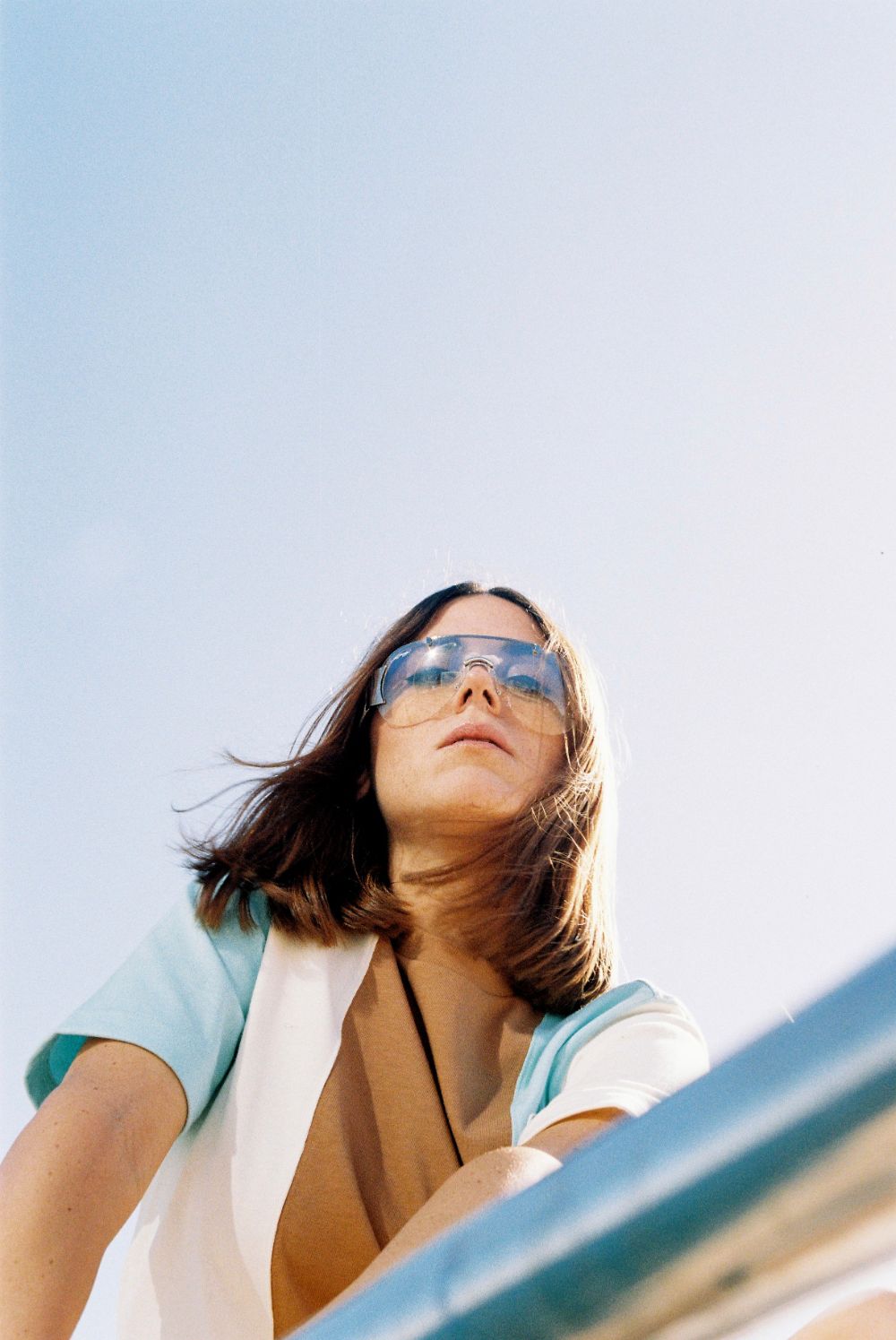 In NO AI, Gemma explores all the styles that are part of her musical growth and personality. She beats them in the cocktail shaker and presents them in a crystal glass, with cherry, very cold. It is a mix that could not have made an artificial intelligence, and that's where the title comes from. "In NO AI you find edits of edits edited by me, semi remixes and cuts, and parts of my own production in it", explains Gemma. "The selection is very personal and I see it very difficult for a machine to bring together all these types of songs by the same pattern". The artist has left the surface far behind, exploring the depths of Soundcloud to elevate her proposal to an underground coup.
If we dissect NO AI, we find reminiscences of international sounds, traces of themes that already sound to us and worked beats. Her style is magnetic, and festivals and events from all over the world have been attracted to her orbit. We have seen AWWZ in the line-up of Sónar, Primavera Sound, Trópico México, DGTL, Canadian Music Fest, MIIM, MATE or Arts Santa Mónica, among others. Her background extends to a rhythm that does not admit pause.
Her most recent works include collaborations with F. Dowell, Demmy Sober, Lauren Nine or Yaw Mini. If she could add any to the list, she would choose Jorja Smith. "But tomorrow I'm sure I'll change", she admits. The artist herself reminds us of a mix full of fusions that constantly mutates. She only responds to herself. AWWZ is loyal to Gemma.
NO AI sounds fresh and different, but always in the personal line of AWWZ: "I always try to reflect my style within an environment in which I feel reflected". The truth is that a touch of authenticity is appreciated in the electronic music industry. For Gemma, the scene is at its best. "I'm amazed at the diversity it's hosting right now. To make the most of it, we need to position ourselves more as a pioneering country but… ehem…". She does her bit. Not only with her music, but also with her innovative character. Gemma has created BEATSxUS, a pioneering project in our country that strives to make visible the role of women and non-binary in the music industry.
This is just the first drop in a wave of new music from AWWZ. "This year I come with a lot of music, I'm in one of my best moments in terms of creation and I'm broadening my horizons in terms of genres, styles and collaborations. I'm really enjoying the music that I'm doing and I think you can see that, both in my mixes and in my productions… I'm really looking forward to them coming out now". Gemma, so do we.
Photographs by @sofisuars.