READ IN: Español
Meme-like piece from American retailer has went viral over the last few days thanks to a post on Nicholar Geller's IG where the impossibility to carry was proven.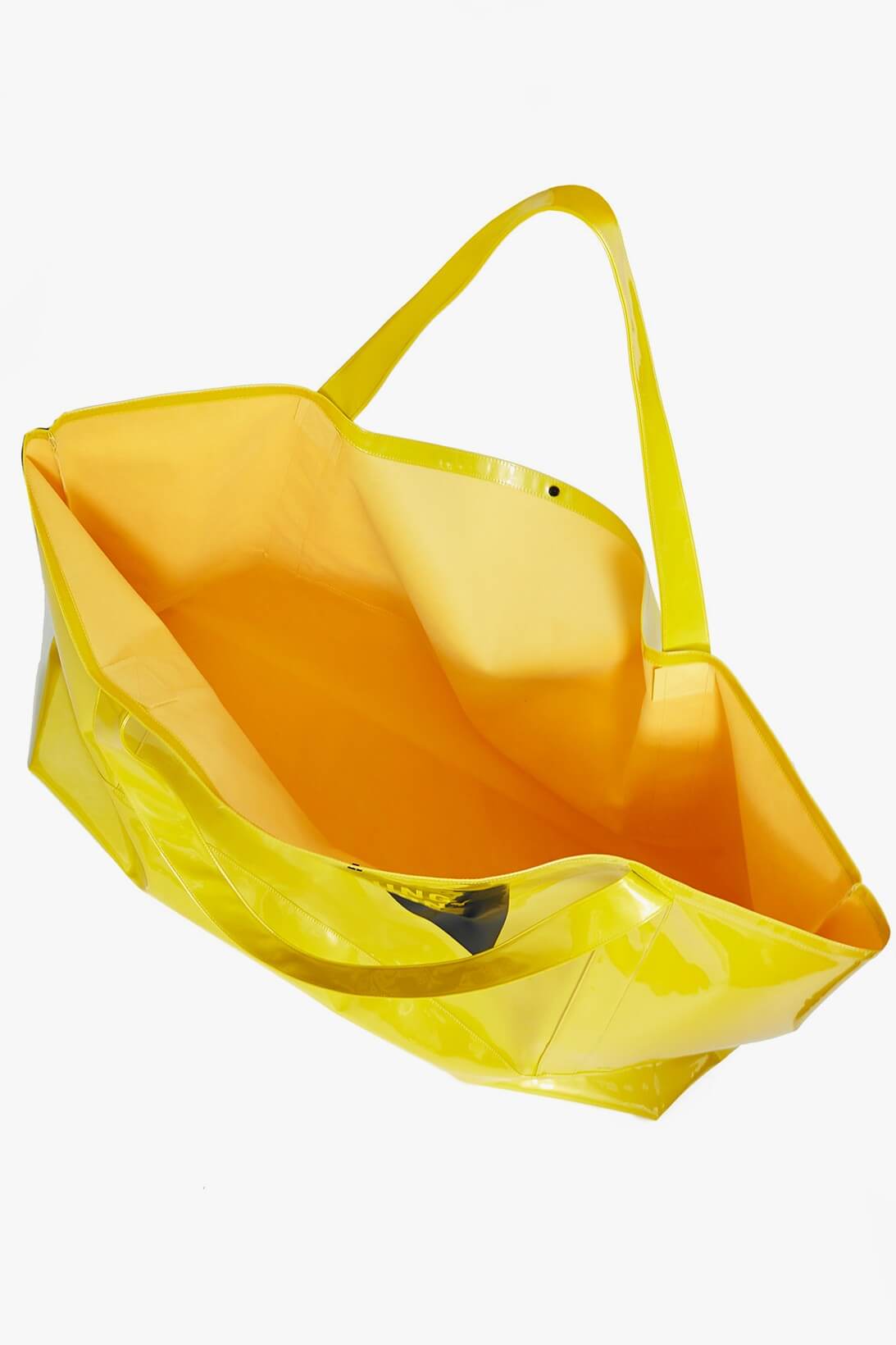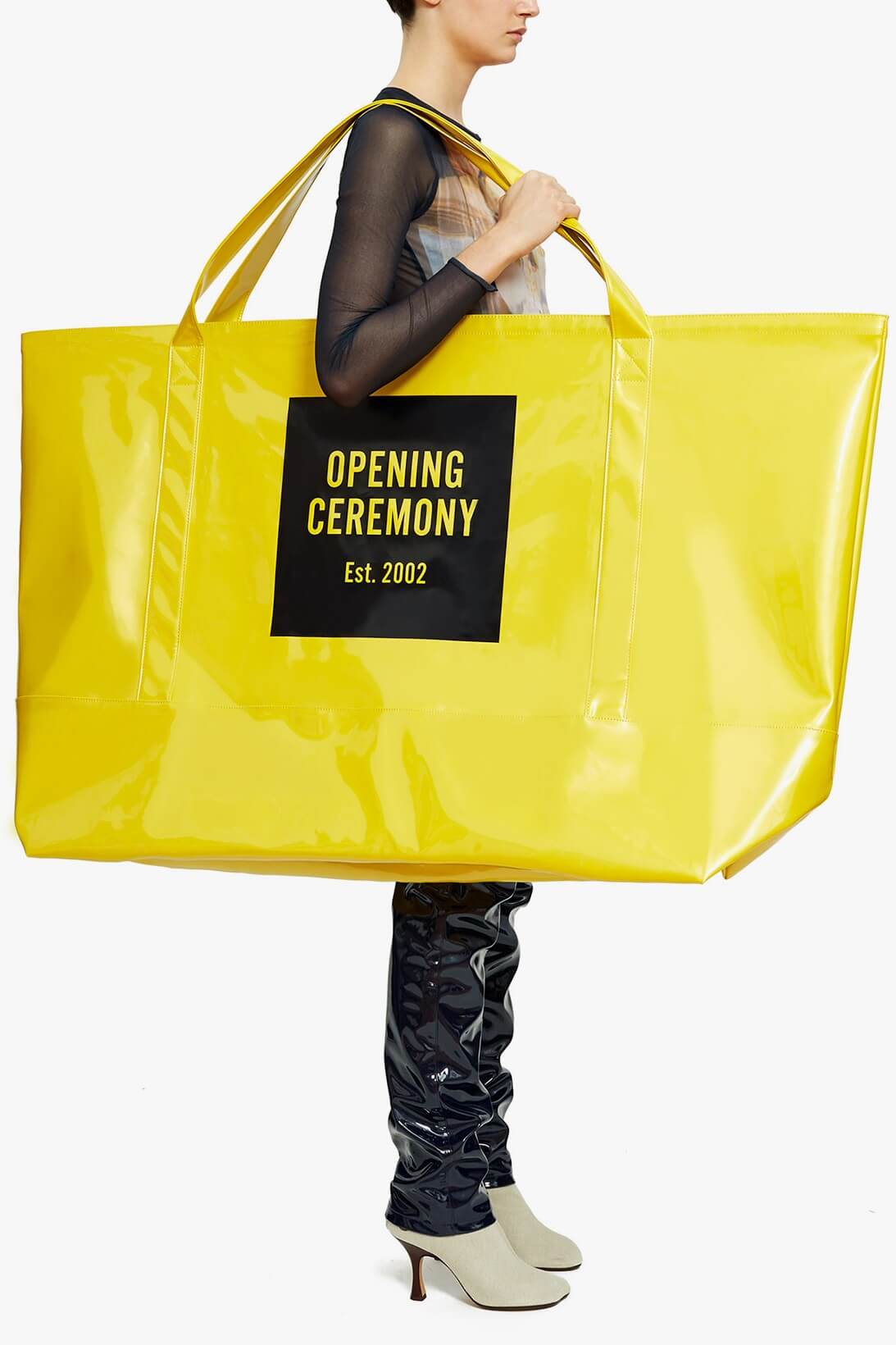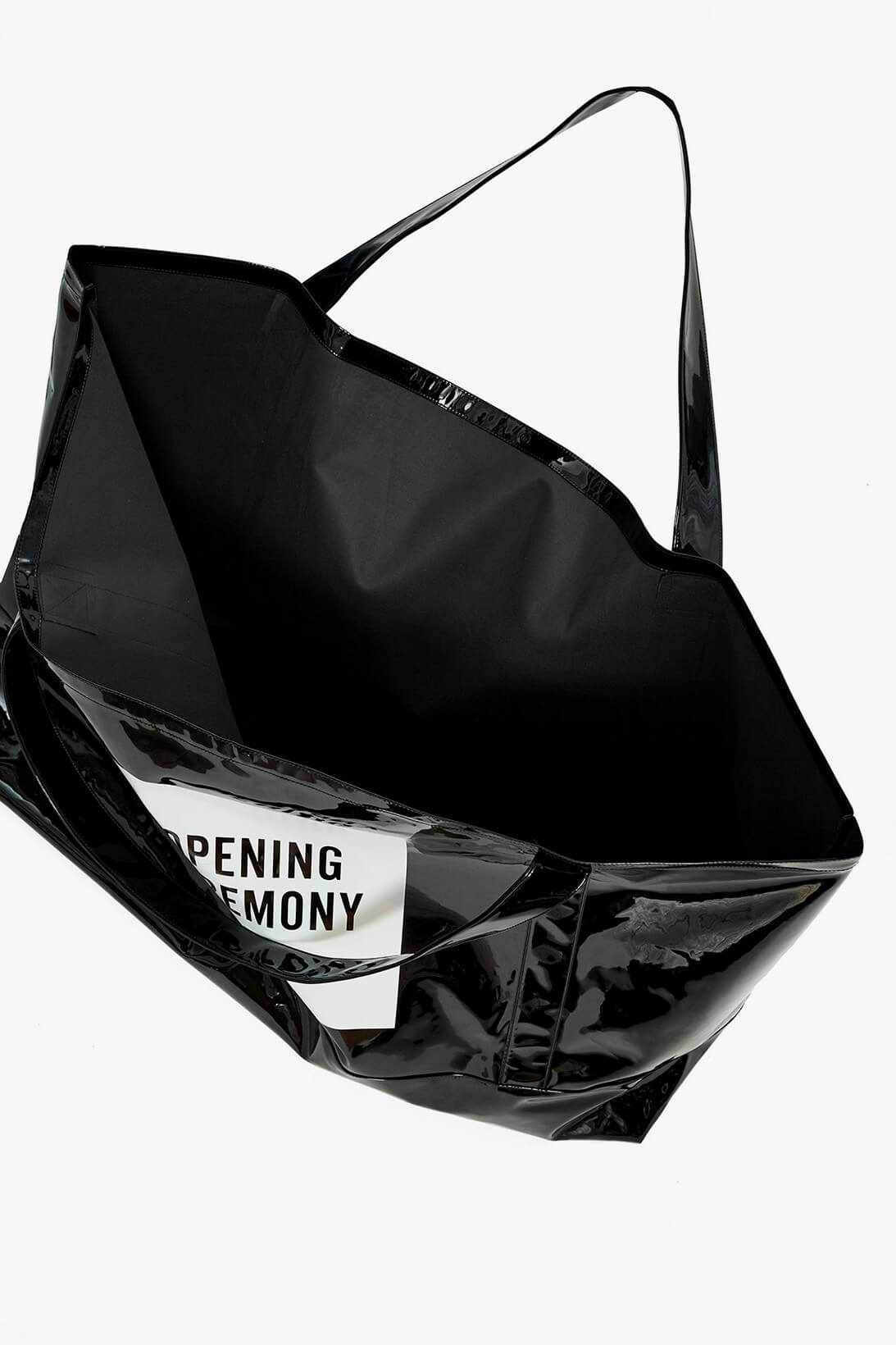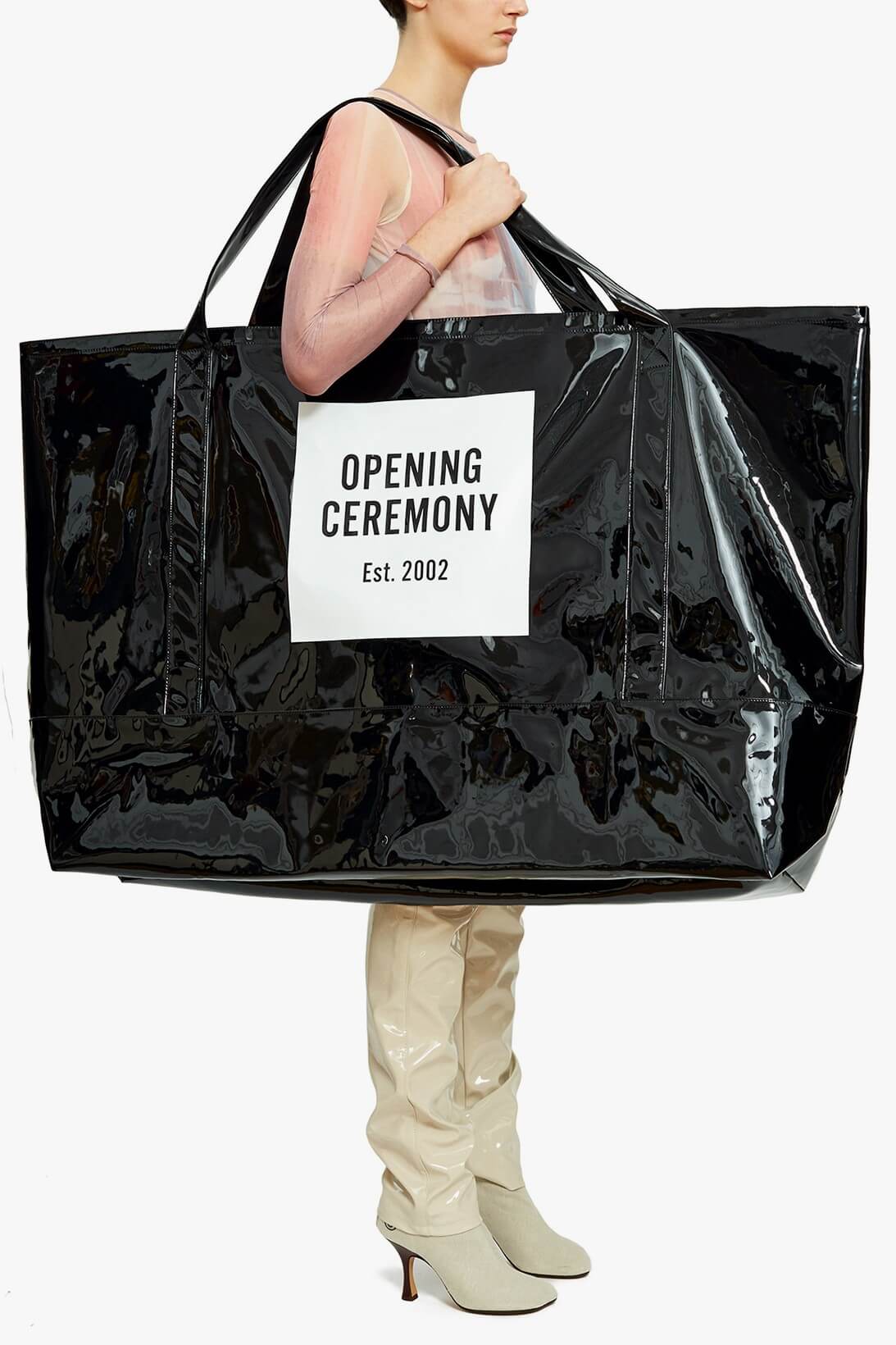 In order to help you move out from your parent's house, Opening Ceremony has dropped a gigantic bag where you can carry your king-size bed, your full collection of sneakers or even your family in case you go on holidays together.
The PVC massive tote bag comes in both yellow and black, presenting the two options the famous box logo from Opening Ceremony. 27 inches high and 46 inches wide can help you figure out the ridiculous size of their last creation that will go sold out 100%.
Available for less than a hundred bucks, go to their webstore to get yours and start thinking what you going to stuff it with.