READ IN: Español
The last edition of Paraiso lived up to the high expectations of the festival after two years of waiting. More than 16,000 attendees danced during the weekend with local and international artists proving that, once again, this festival is a must for fans of electronic music.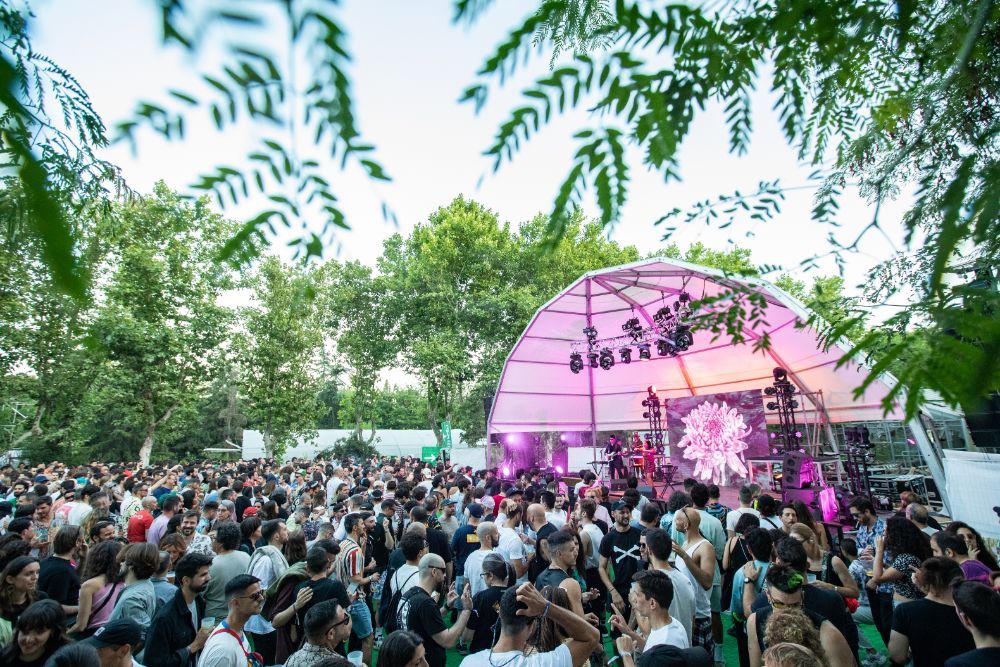 The Paraiso festival returns with the success we expected. Or even more. The festival has developed without any altercation, with an effective and careful organization that has allowed all attendees to enjoy the music with all that comfort that, unfortunately, is sometimes compromised at large festivals. We had a healthy gastro zone, a rest area, fast queues and clean spaces. Everything you dream of at a festival.
Each of the three stages offered a different take on the genre. In front of the Garden Stage, we immersed ourselves in Danilo Plessow (MCDE) and Marcellus Pittma's set, traveled with Hunee's pbm transitions and hallucinated (we're still hallucinating) with Baiuca's live set.
On the Club Stage, we got on Roman Flügel's spaceship, vibrated with Shygirl and confirmed the national talent with the energetic performances of Chico Blanco and Rusowsky & Ralphie Choo, among many other memorable sets.
In total, there have been 40 artists from 10 different nationalities that have kept us on our feet from Friday to Saturday. Paraíso 2022 has also had artistic projects such as Techno Wedding by La Juan Gallery, which has celebrated a macro-wedding with electronic music in which a dozen brides have toured the venue looking for their long-awaited "yes, I do". Or the installation My Interactive Paradise, created by Light Notes? didn't you notice that the letters on the sign reacted to the presence of the public with different intensities of light?
Special mention should also be made of the Nido Stage, a catalyst for local talent. Javi Redondo, Álvaro Cabana, Yahaira, or Ears On Earth, among others, have taken to the decks to remind us once again that it is convenient and necessary to put the eye on the artists we have in our own city and not spend our lives looking outside.
Soon, Paraíso will announce the dates of its next edition and will put on sale the first subscriptions. We are ready!