READ IN: Español
Danish outerwear lifestyle brand RAINS is one of the brands gaining most presence and notoriety at Paris Fashion Week (PFW).  Since it debuted on the French catwalks last January, it has done nothing but grow, and no wonder, because its garments and accessories have more and more design flair each season.
"Connect". This is the name with which the team has decided to baptize the Spring/Summer 23 proposal (second presented in Paris) unveiled in the iconic Le 104 space. Both elements, collection and fashion show, stand as evocative calls to connect, both with the duality of the self and with the people around us.
RAINS SS23 is a reaction to the times. A contribution to the growing call to embrace connection and learn in openness. When one proceeds to look for an embodiment of that sentiment, they look to the early days of the New York Club Kids movement, but the inspiration for this approach was less about the look and feel and more about the energy that united the Club Kids and all the iconic subcultural groups: authenticity and unabashed acceptance. A deep sense of belonging born of music, art and expression.
The Club Kids imagined by Tanne Vinter – the brand's head designer – deal with the duality that everyday life inevitably demands; from the "me" who goes to university or to the office to their alter ego who reveals themselves in a nightclub. The collection presents the two sides of the self – the day and the night – linked to Rains' music and aesthetic.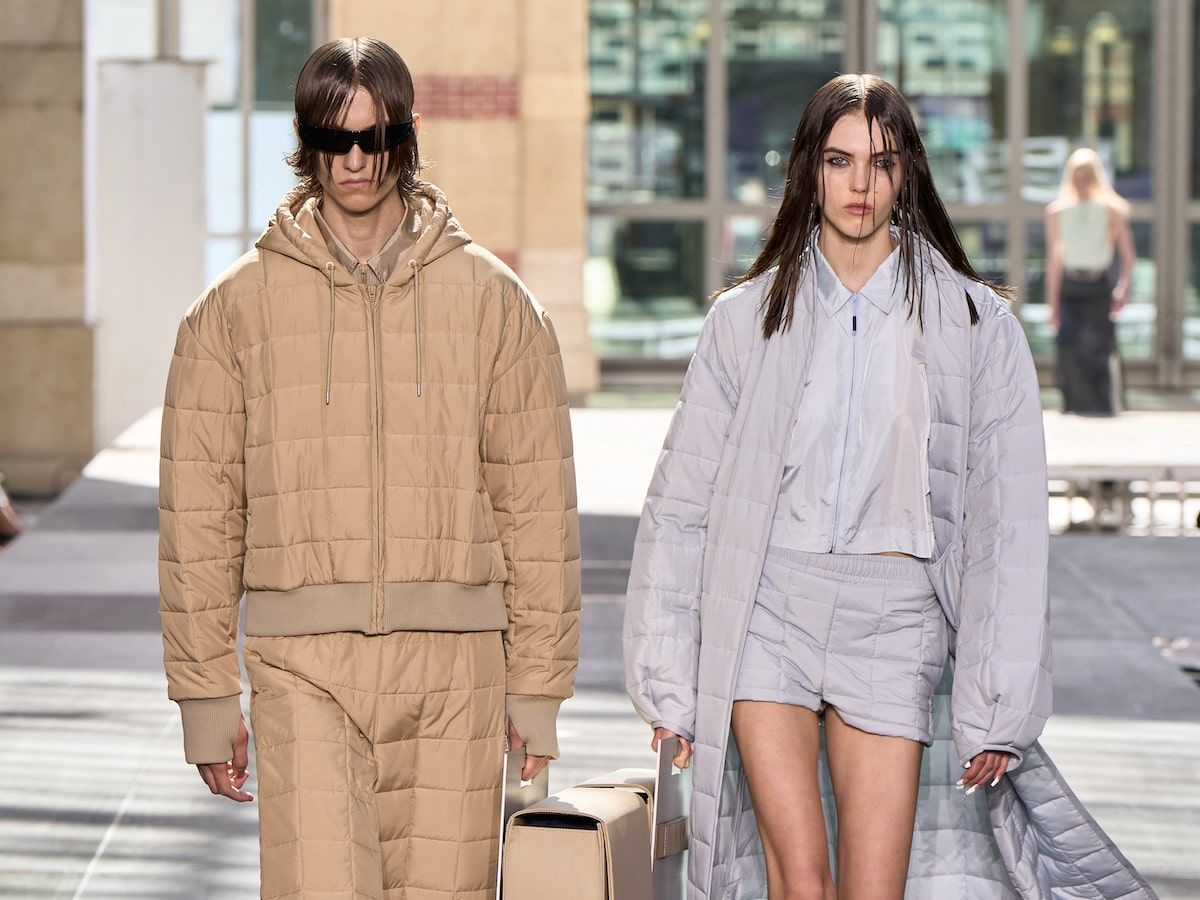 The professional side is expressed through long trench coats, tough briefcases and sharp, easy-to-direct silhouettes. All have an almost tailored expression thanks to laser-cut construction and hidden details.
Night, however, is seen in wet, semi-gloss surfaces, crinkled fabrics, transparent spandex and abstract aluminium shapes.
We underline the broader message of connection through an open and optimistic palette of light pastels. All colour feels refined, organic and accessible in single tone colour combinations.
Have you also received a call from Rains? If so, you're in luck. Take a look at the images to discover the collection in its entirety. Or visit its website.