READ IN: Español
After talking about the nonsense and irresponsibility of some influencers, today it's time to put our lens on the rich people. It seems that the cringe we suffered with John Lennon's Imagine versions was not enough. The rich are back.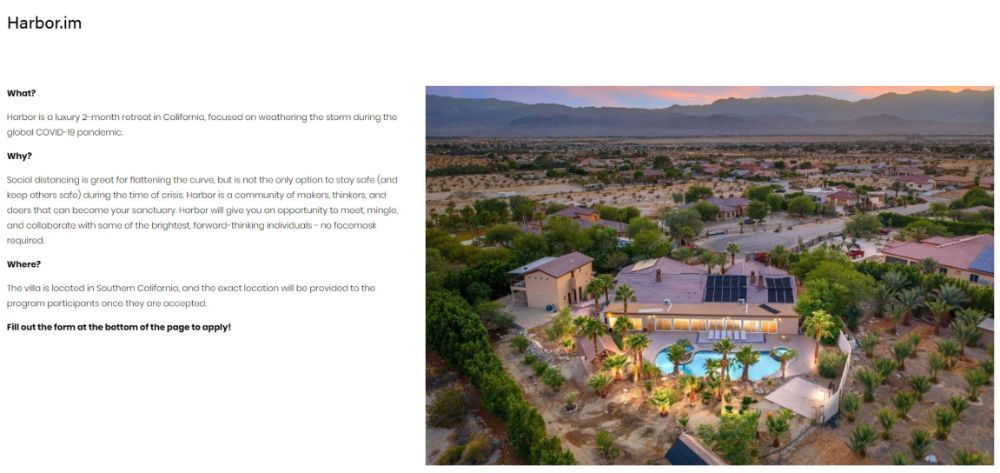 The latest masterful move by the rich is to move into their second homes at the height of the pandemic, endangering the entire population and flouting health guidelines. Or as they call it, virus-free retreats.
Virus-free retreats have become fashionable among a group of people whose privileged economic status makes them think they have more right than anyone to break the protocols. It is not only individual acts, but there are even collective programs that invite people to participate in the famous retreat.
California's The Harbor program offers a two-month luxury retreat in an extravagant villa for the modest price of $3,000 to $6,000 per person per month. A place that offers a sanctuary to escape from the pandemic, to "meet and collaborate with some of the brightest and most ambitious individuals in the world". And "no need for a mask," they add.
The Harbor announce the program as an alternative to social distancing, a better option to "stay safe" in times of crisis. The escape plan had it all figured out. According to the company, the retreat would make Covid-19 test for the guests before they entered. Fortunately, the program has now been officially cancelled.