Seeking The Velvet (SKTVT) is an independent record label of electronic and experimental-pop music, which works by expanding his artistic vision through clothing design, packaging, accessories, audio-visual proposals or illustration. This project is lead by the dj & composer Cora Novoa.
Seeking The Velvet (SKTVT) es un sello discográfico independiente, de música electrónica y pop-experimental, que trabaja expandiendo su visión artística a través del diseño de ropa, packaging, creación de accesorios, propuestas audio-visuales o ilustración. El proyecto está liderado por la dj & compositora Cora Novoa.
SKTVT born with the objective to find quality projects that provide new artistic visions beyond de music but at the same time with this element like link between all kind of expressions.
SKTVT nace con el objetivo de encontrar proyectos de calidad que proporcionen nuevas visiones artísticas más allá de la música, pero al mismo tiempo con ésta como nexo de unión entre todos los tipos de expresión.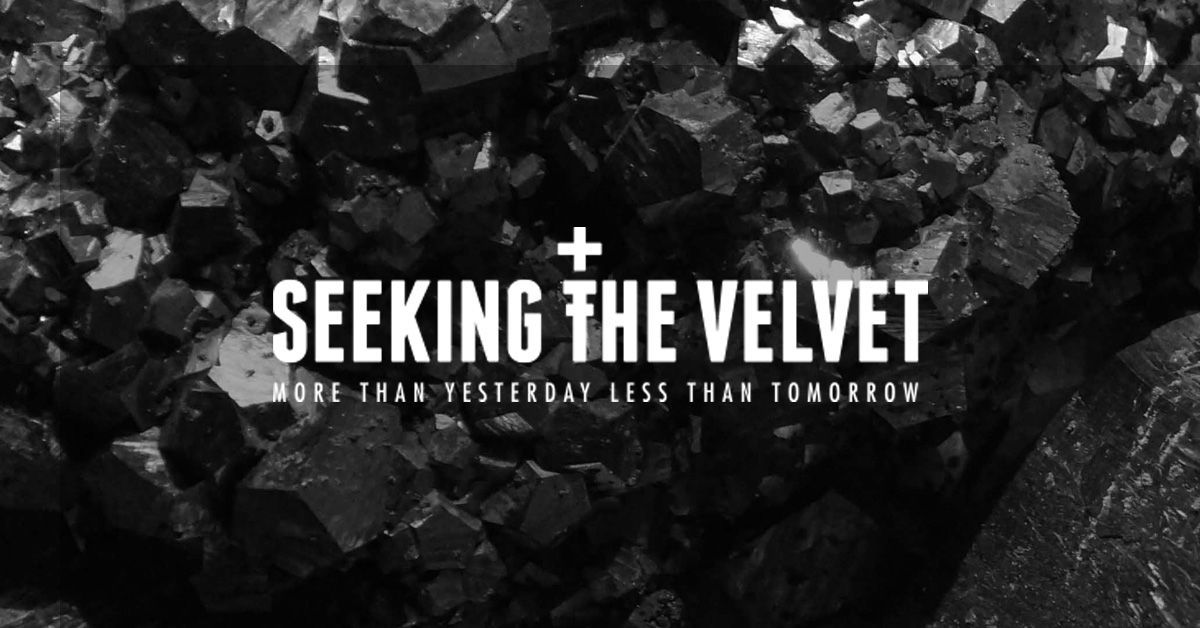 One of the most acclaimed works, in the recent past, was the special edition of Cora Novoa's album "Fight Love Faith". They created a link between industrial design and the music with a fantastic smoky grey plexiglass packaging, combining musical experience with the graphic and product design. The special edition of the album only be afforded by a few lucky ones (Limited Edition – 100 copies).
Uno de los trabajos más aclamados, en el pasado reciente, fue la edición especial del álbum de Cora Novoa "Fight Love Faith". Crearon un vínculo entre el diseño industrial y la música a través de una fantástica pieza de plexiglás gris ahumado, combinando la experiencia musical con el diseño gráfico y de producto. Esta edición sólo está al alcance de unos pocos privilegiados (Edición Limitada – 100 copias).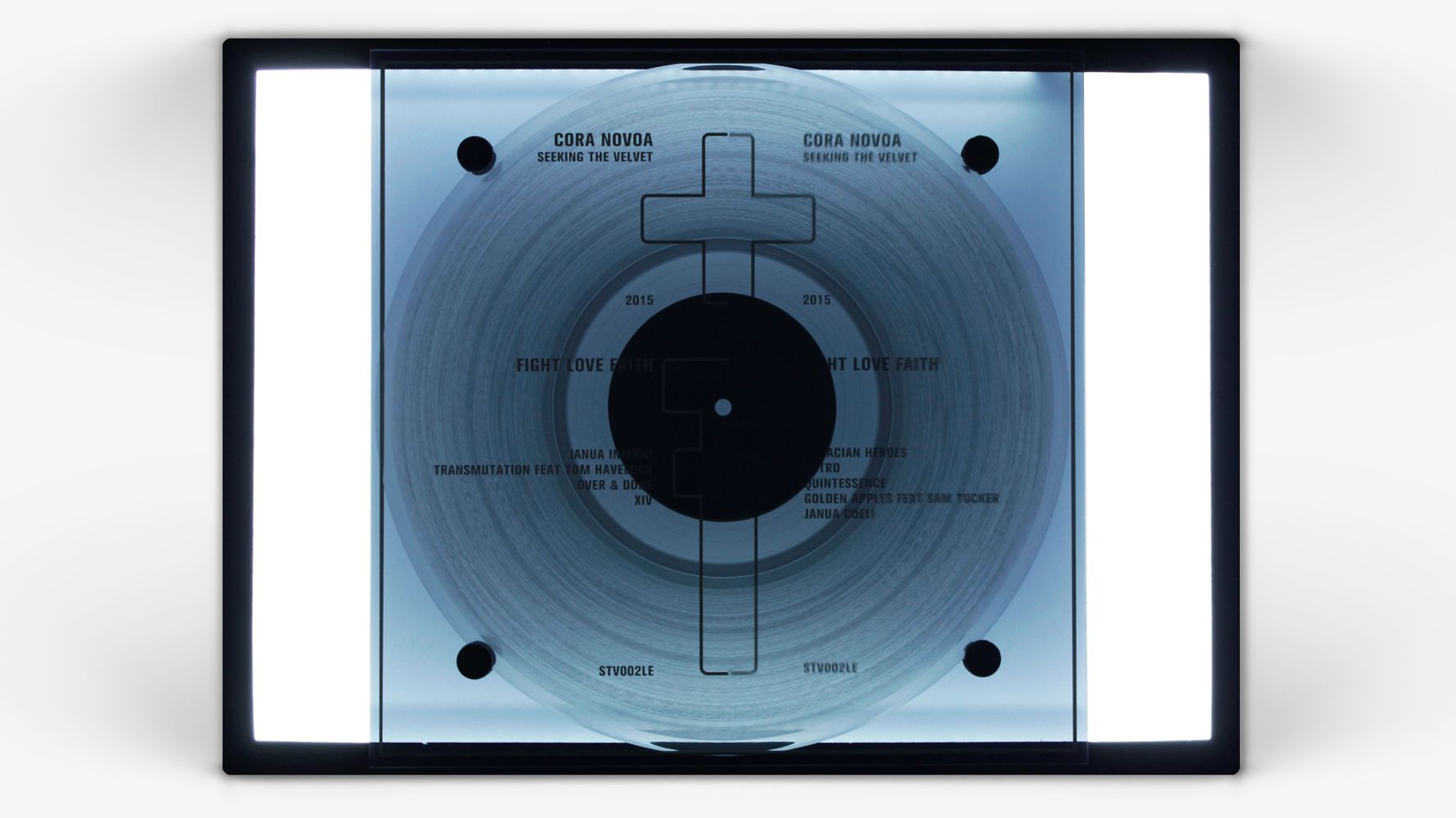 It's the first time there is a project like this in the country with: a solid image, a well defined aesthetics, a big concept and a lot of cool ideas to show to the world. Somedays ago we talked about the Swiss Wave, in our opinion SKTVT is the closest thing to this kind of collectives that we can find in Spain. Rest assured that we would like to see asap a collab between a swiss collective and SKTVT.
Es la primera vez que hay un proyecto de estas características en el país, con una imagen sólida, una estética bien definida, un concepto asentado y un montón de buenas ideas para mostrar al mundo. Hace algunos días hablamos de la Swiss Wave, en nuestra opinión SKTVT es lo más cercano a este tipo de colectivos que podemos encontrar en España. Tened por seguro que nos gustaría ver lo antes posible una colaboración entre Seeking The Velvet y algún colectivo suizo.
The clothing design represents a big area in present for they. Artists like Loco Dice or the "big" Maxime Buchi from Sang Bleu exhibit the SKTVT pieces. The clothes are highly sought. Today, designs with a motor world and the bitcoin as an inspiration are still available in the online store. Get your hands on this goodies before it sells out. #musthave
En la actualidad, su línea de ropa es una de las grandes apuestas dentro del concepto. La ropa de SKTVT han sido llevada por artistas como Loco Dice o el "gran" Maxime Buchi de Sang Bleu. Son prendas muy codiciadas. Hoy, con suerte, todavía podrás encontrar en su tienda online alguna pieza de su última colección inspirada en el mundo del motor y el "bitcoin". Si puedes hacerte con una de ellas hazlo antes de que se agoten. #musthave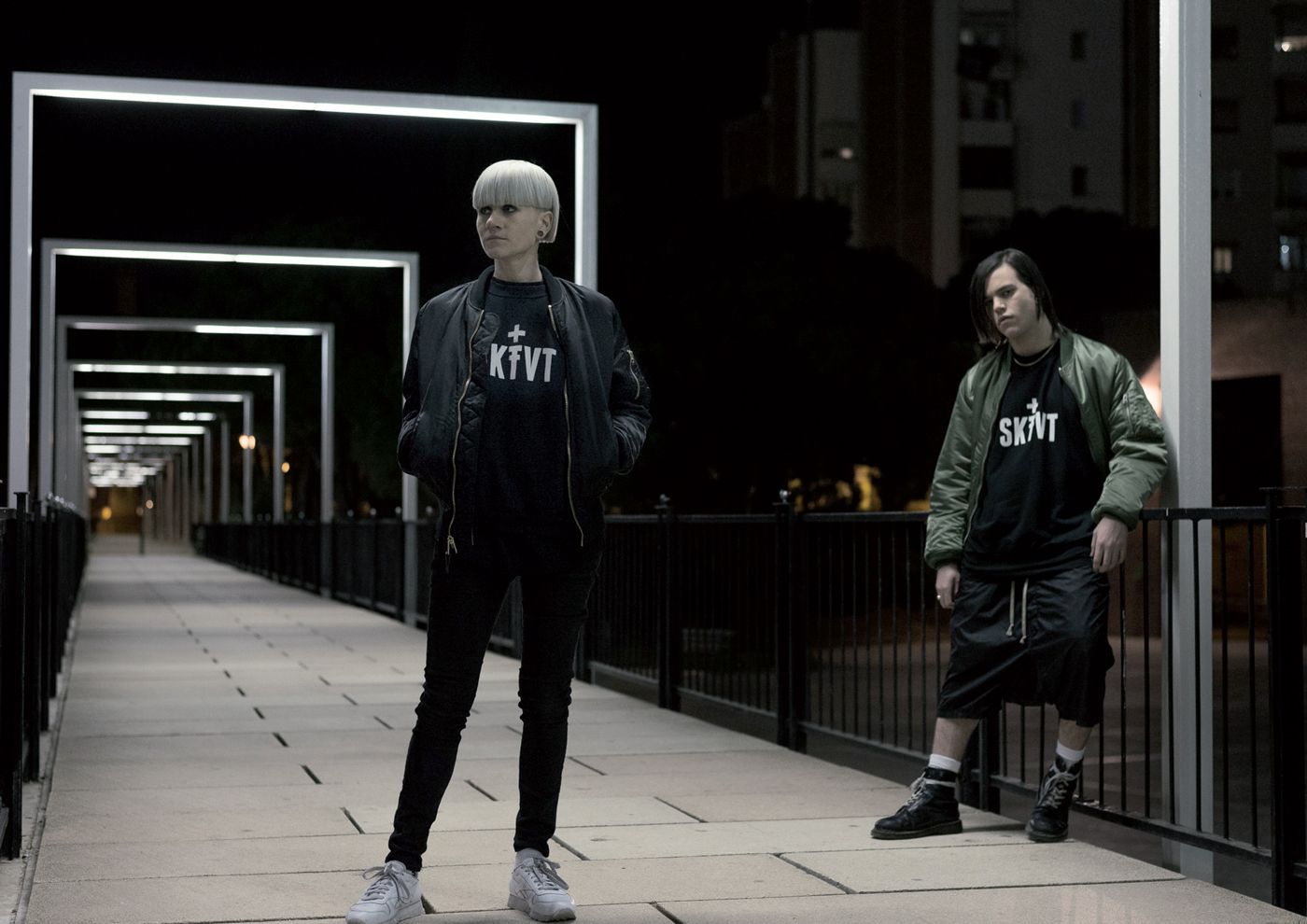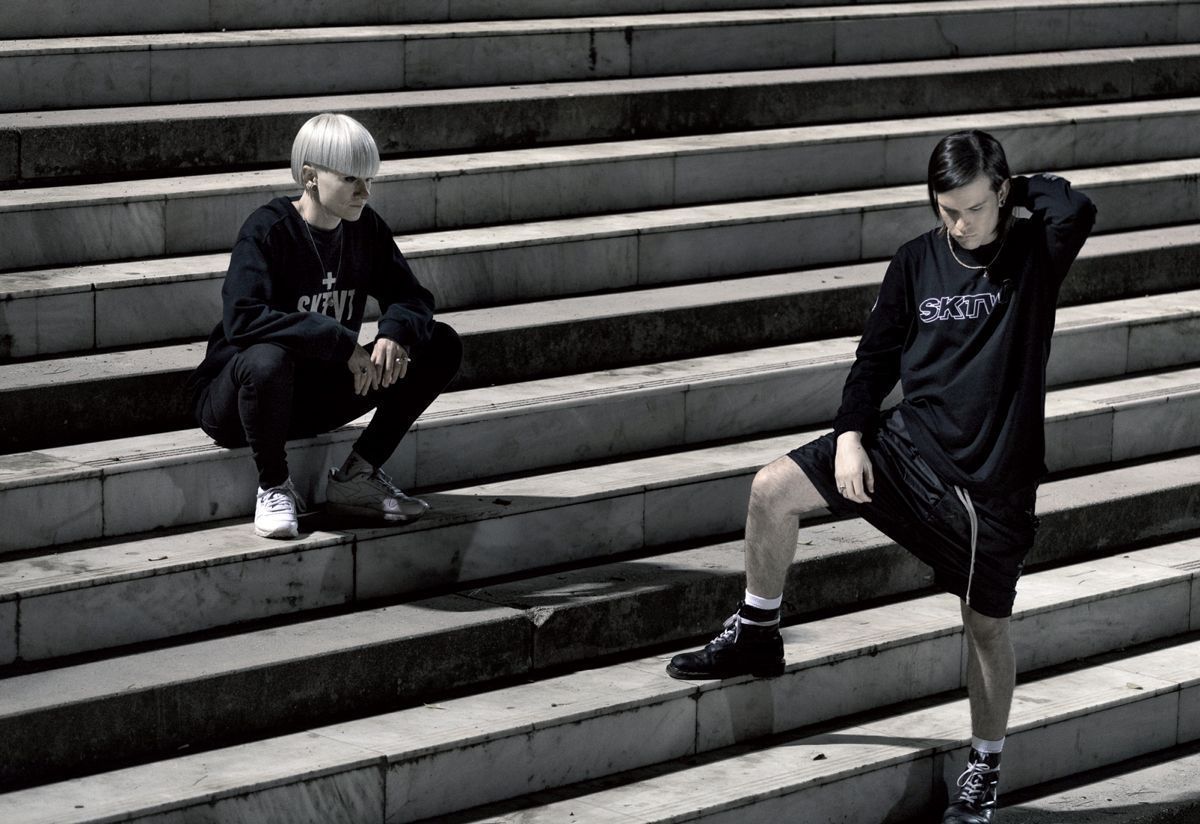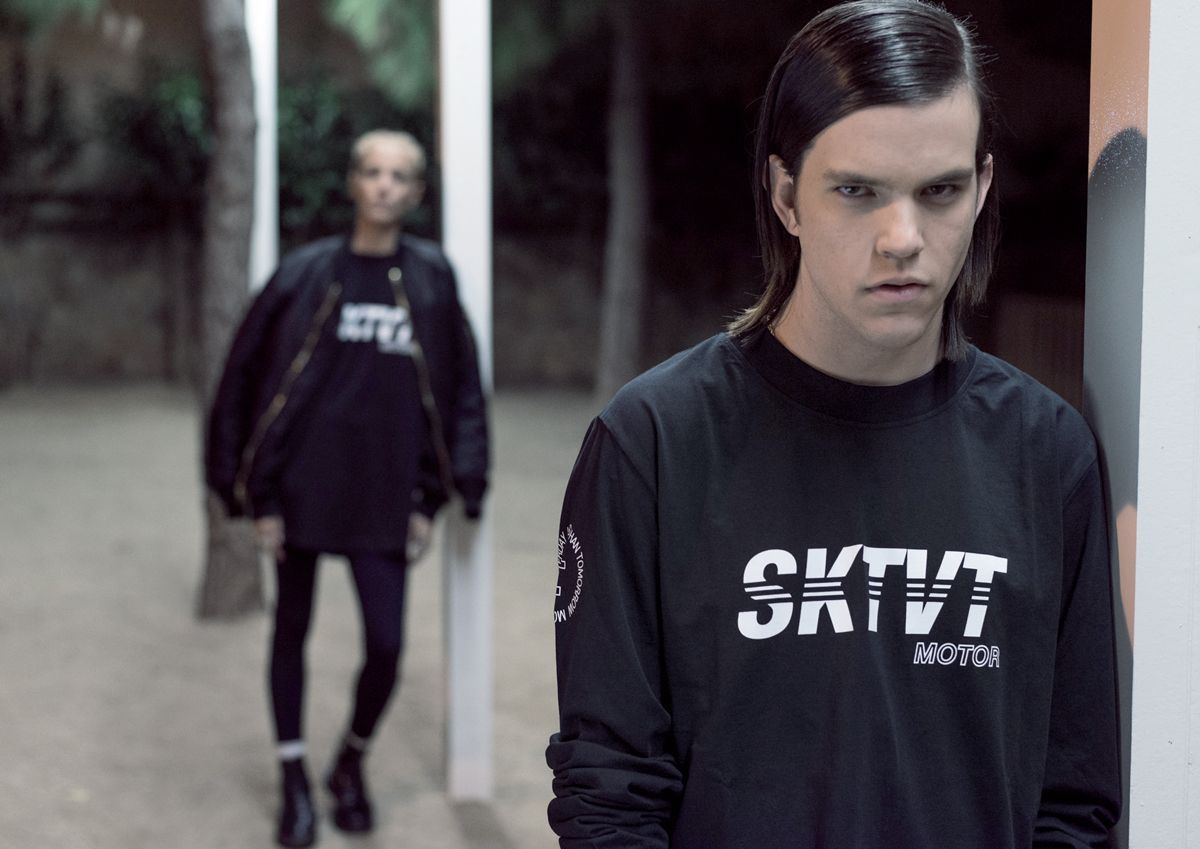 Seeking The Velvet is growing very fast, but they have maintained the cohesion, the personality and the visual identity always faithful to its principles.
Seeking The Velvet está creciendo muy rápido, pero ha sabido mantener la cohesión, la personalidad e identidad visual siempre fiel a sus principios.
It's a proyect that you should to follow closely, big things are to come inside SKTVT. The latest news we heard from the crew was about the upcoming release of, the creative director of the proyect, Cora Novoa. "In Your Mind", name of EP, will include collaborations from french composer Maelstrom (Bromance/Zone), Dreems (Multi-Culti), and the cover features an original artwork signed by the spanish artists Rubenimichi. Stay tuned, more news coming soon!
Es un proyecto que deberías seguir muy de cerca, grandes cosas están por suceder dentro de SKTVT. Las ultimas noticias que nos llegan de la "crew" hablan del inminente nuevo release de, la directora creativa del proyecto, Cora Novoa. "In Your Mind", nombre del EP, incluirá colaboraciones del productor francés Maelstrom (Bromance/Zone), Dreems (Multi-Culti), y de los artistas españoles Rubenimichi, que firman la portada de la publicación. Estad atentos ya que pronto tendremos nuevas noticias!