READ IN: Español
If a few weeks ago we explained to you the problem that was arising in relation to the proliferation of Supreme Spain stores – which use the image of the famous New York brand – now and thanks to our friends at nss magazine we have access to the sentence of the court of Barcelona that absolves Supreme Spain – incredible but true – . In Spain it's still easier to get rich from a scam than it is legally.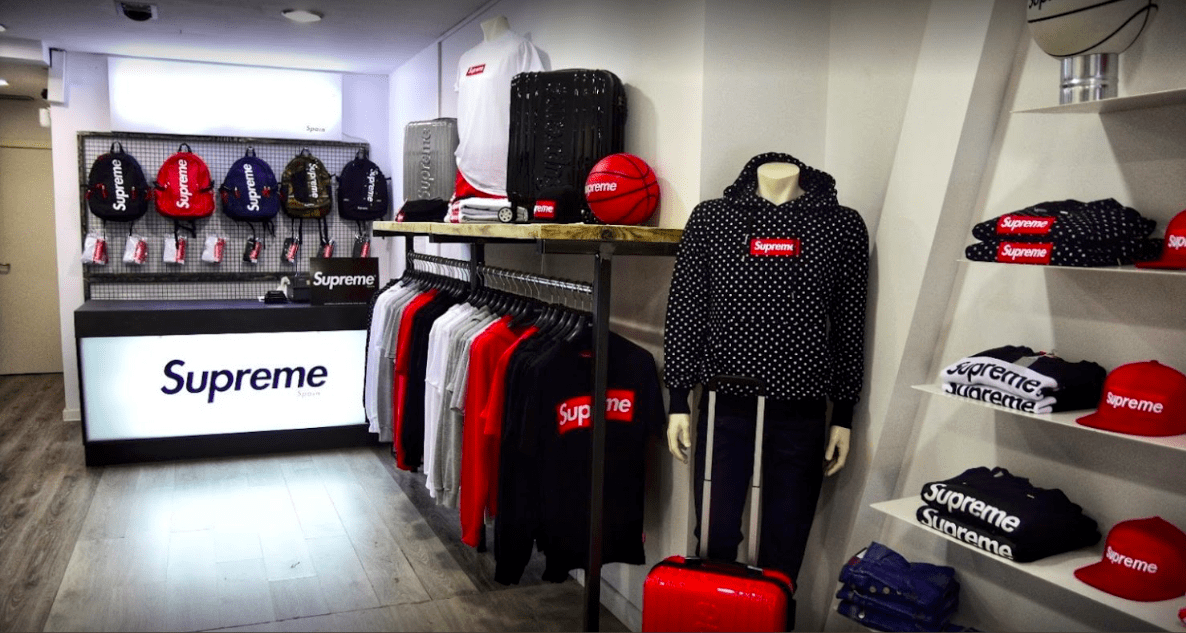 Just this week IBF (Supreme Spain) won again in the legal battle with the New York brand, which accused IBF of unfair competition and counterfeiting. IBF has been opening in recent months physical stores of Supreme Spain in Barcelona, Ibiza, Formentera and Malaga. nss magazine sources have confirmed that the company is also planning to open stores in Madrid, Valencia, Bilbao, Alicante, Cordoba and Seville.
THE JUDGMENT OF THE BARCELONA COURT 
With the decree N.277/18 released on October, 5th 2018, the courthouse of Barcelona – Juzgado de lo Mercantil n.2 – has fully rejected all the Chapter 4's requests (the American company that holds the Supreme trademark) against the Elechim Sports SL (owned by IBF), the company that has the right to use the Supreme Spain trademarks, and also owns other brands, including Supreme Italia.
The court in Barcelona acquits Supreme Spain. The judge has rejected the strongest accusation against IBF – that of unfair competition – and has not granted any interim measure for Chapter 4, due to the lack of legal and procedural requirements, declaring that Supreme New York is not in a legal position to give any restraining order to Supreme Spain.
This sentence simply reinforces the position of legitimacy of IBF, favouring the DESLEAL COMPETITION and a market based on cultural and creative appropriation… This is Spain!
–
Source: nss magazine