READ IN: Español
In a precious pool from the 30s where Milanese inhabitants used to chill, the risen Italian house gathered friends and admirers to enjoy their celebration of life and gifted everyone with a collection of vivid colors, festive and childish elements and full of branded pieces that conquered the assistants. ICEBERG ain't melting.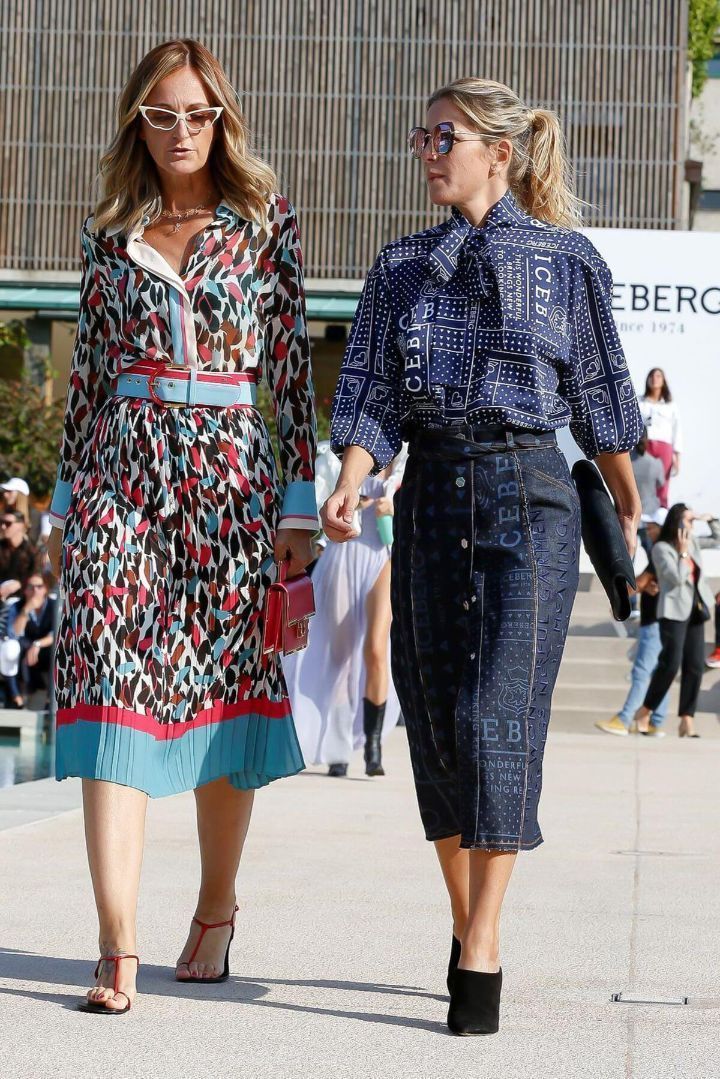 James Long proved in his very first collection for the firm this year that ICEBERG will be one to pay attention to in the following seasons. Specifically this one. Inspired by the Looney Tunes universe, Bugs Bunny included, and with a strong reference to Jenny Joseph's "Warning" poem in the palette chosen for the collection and the fluidity of every creation of "Underwater Lovers". Perfect venue, perfect naming, perfect storytelling.
Pastel tones all over the designs for Spring 2020 with a notorious sequins' limelight, the appearance of the "I" for ICEBERG printed in shirts, pleated skirts and dresses, early 00s big buckled belts, bulky sneakers and, over all, a very flashy range of proposals that for sure will enlighten next blooming season.
There was also space for some gothic all-black looks that will bring sober but happy ideas to every lady's wardrobe. Not bad for your first ever women collection James.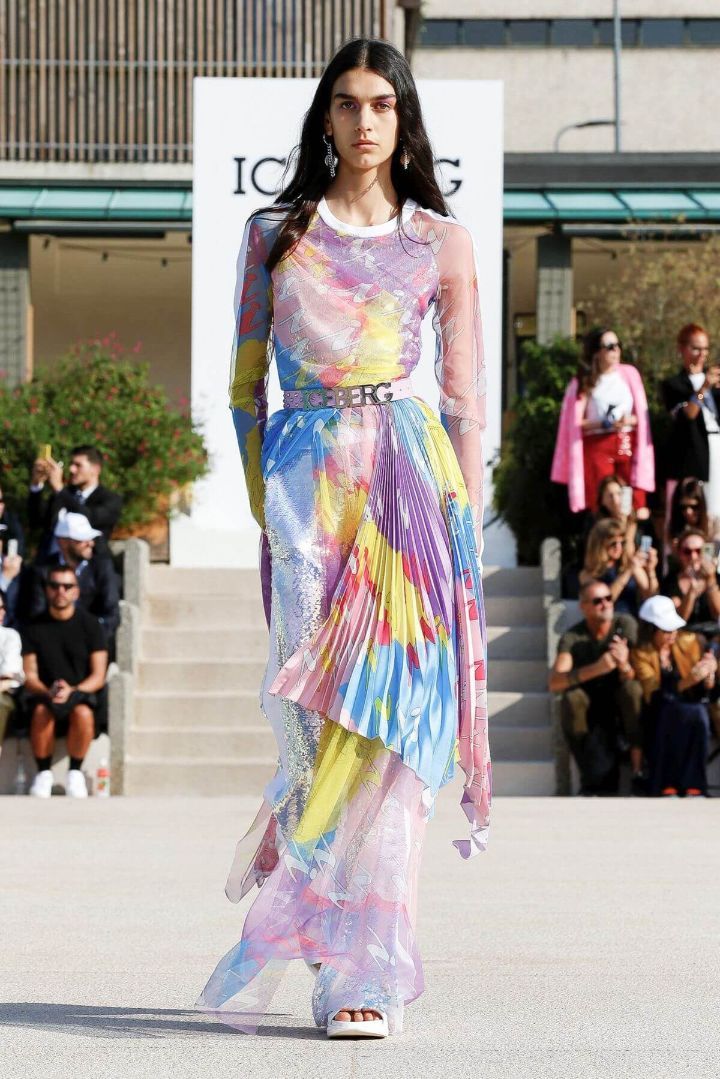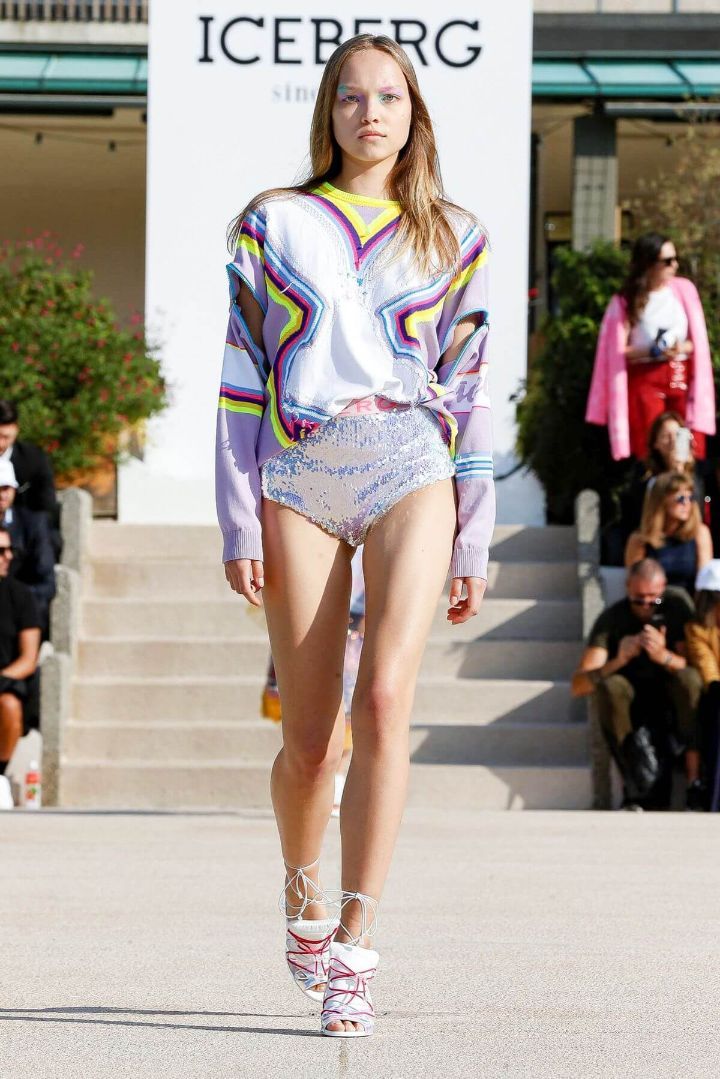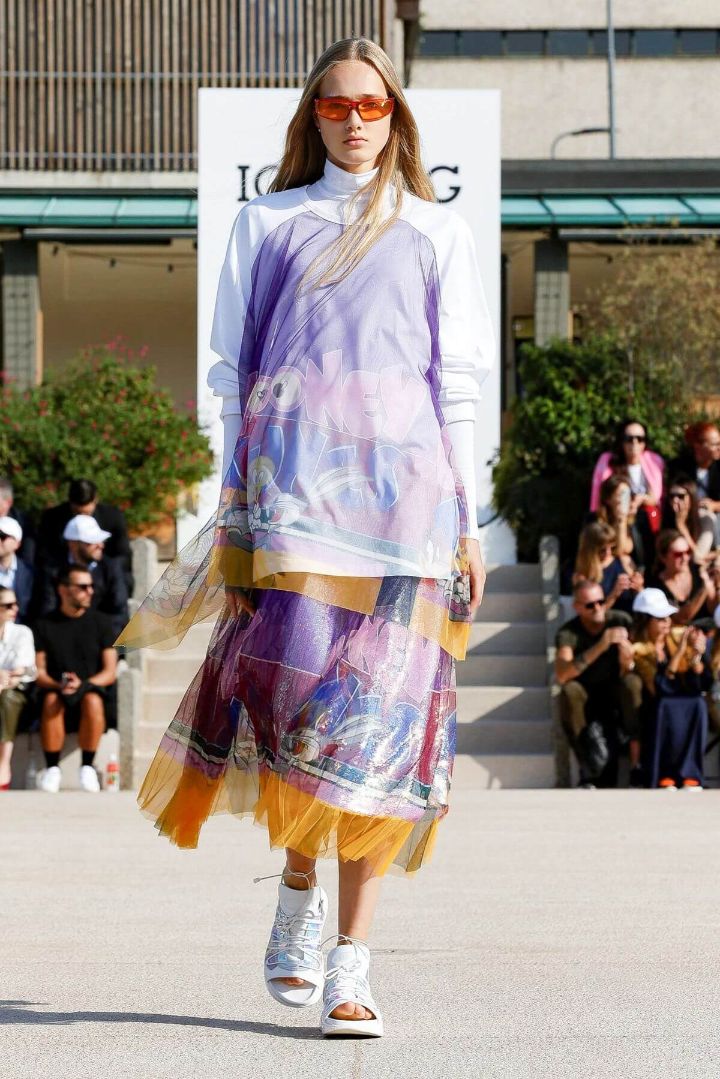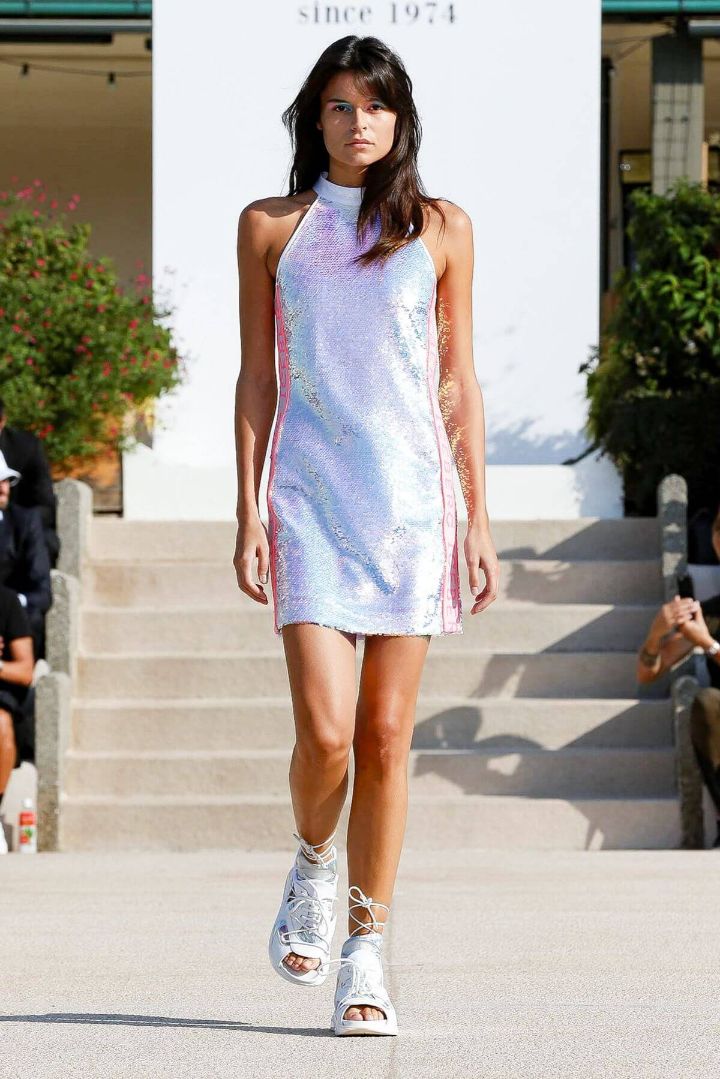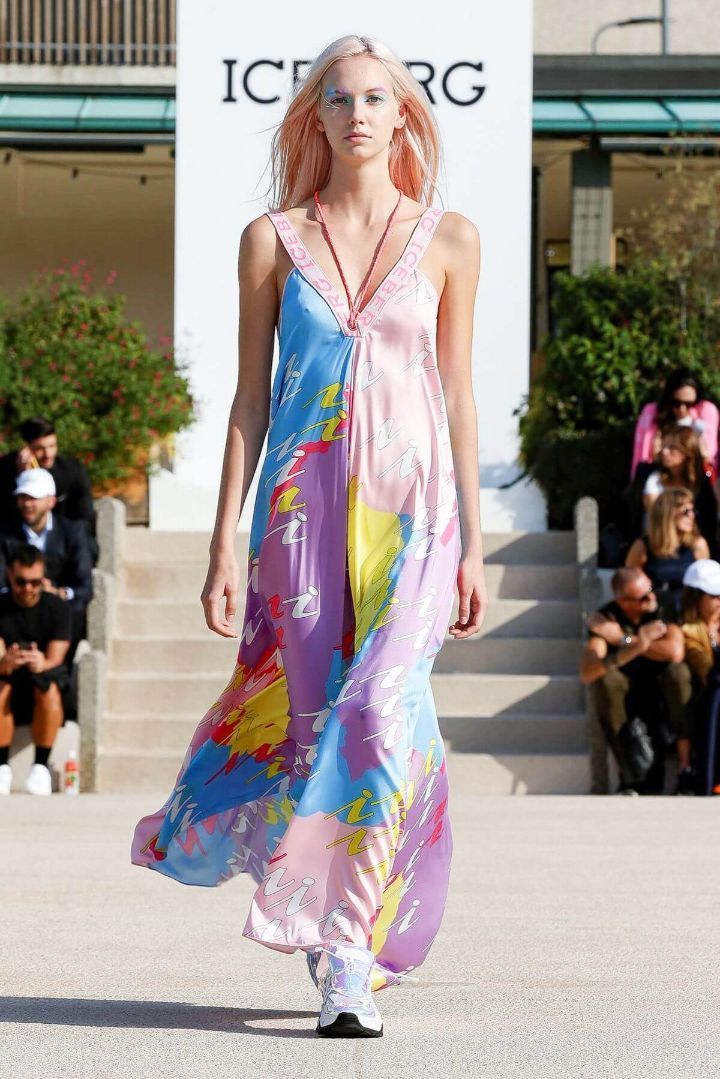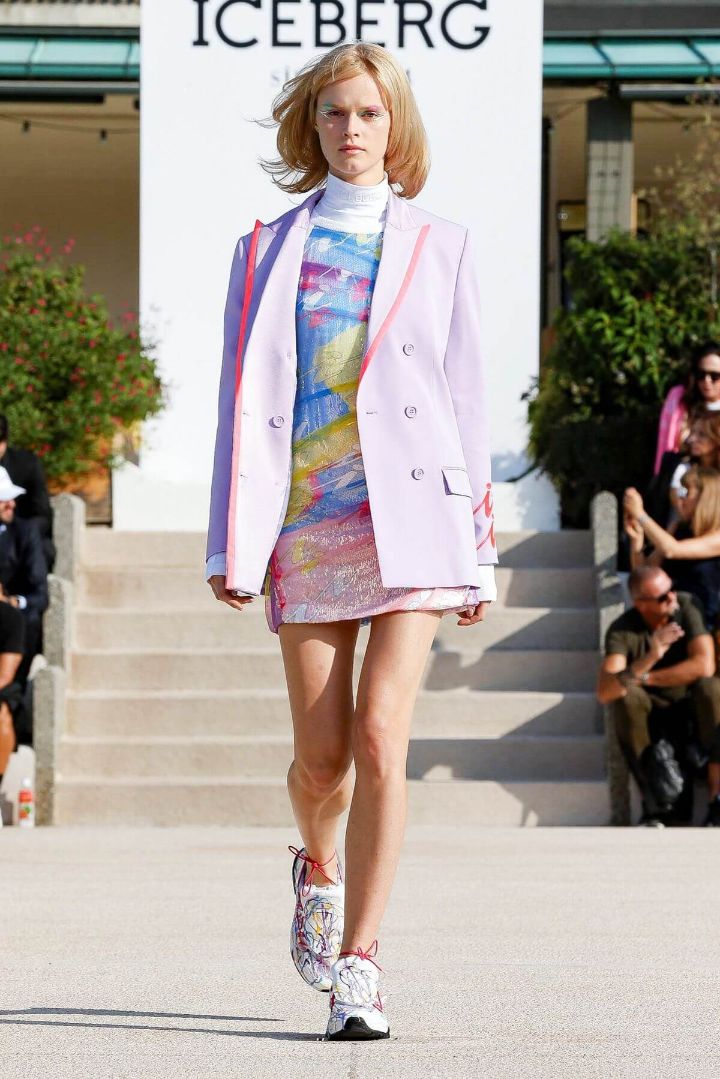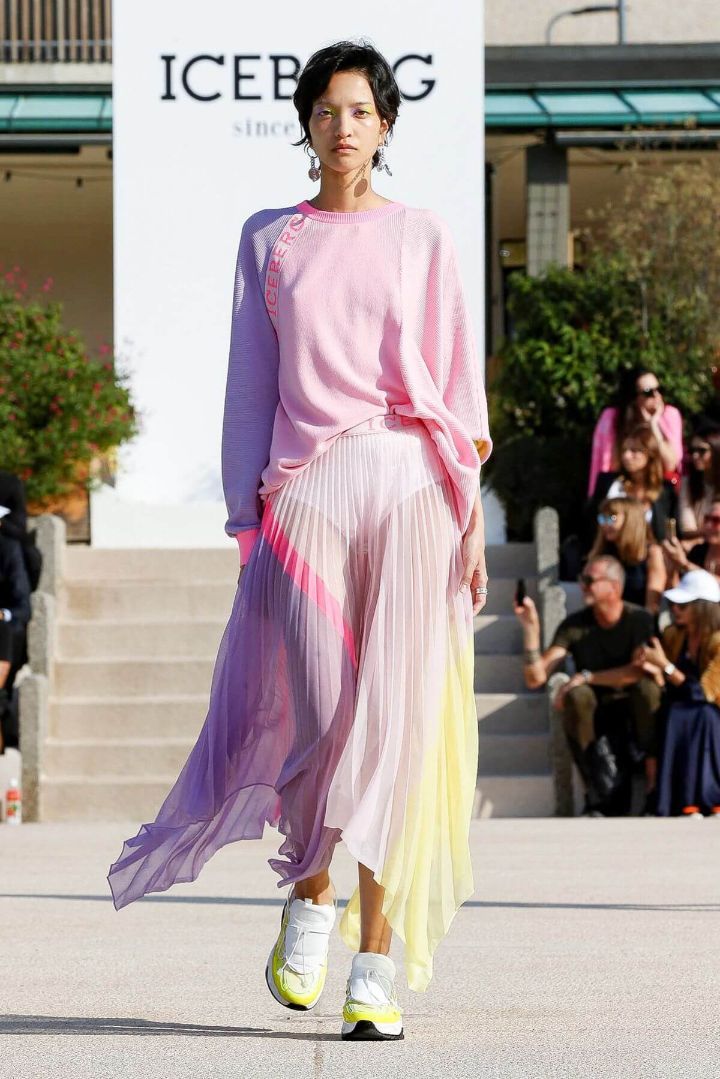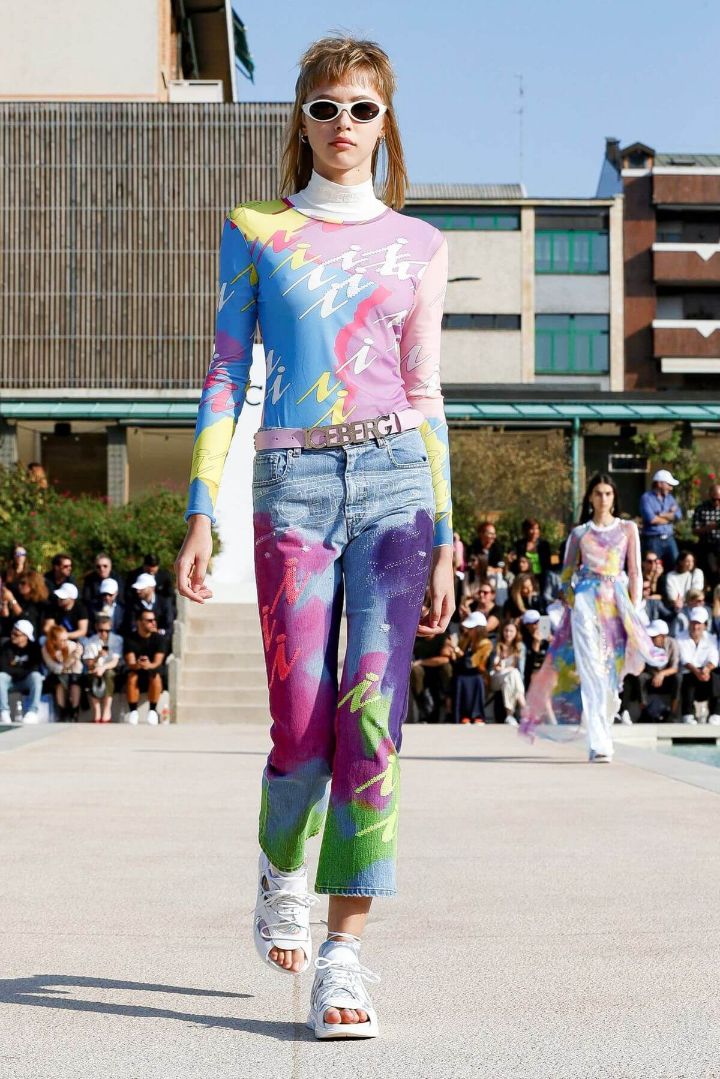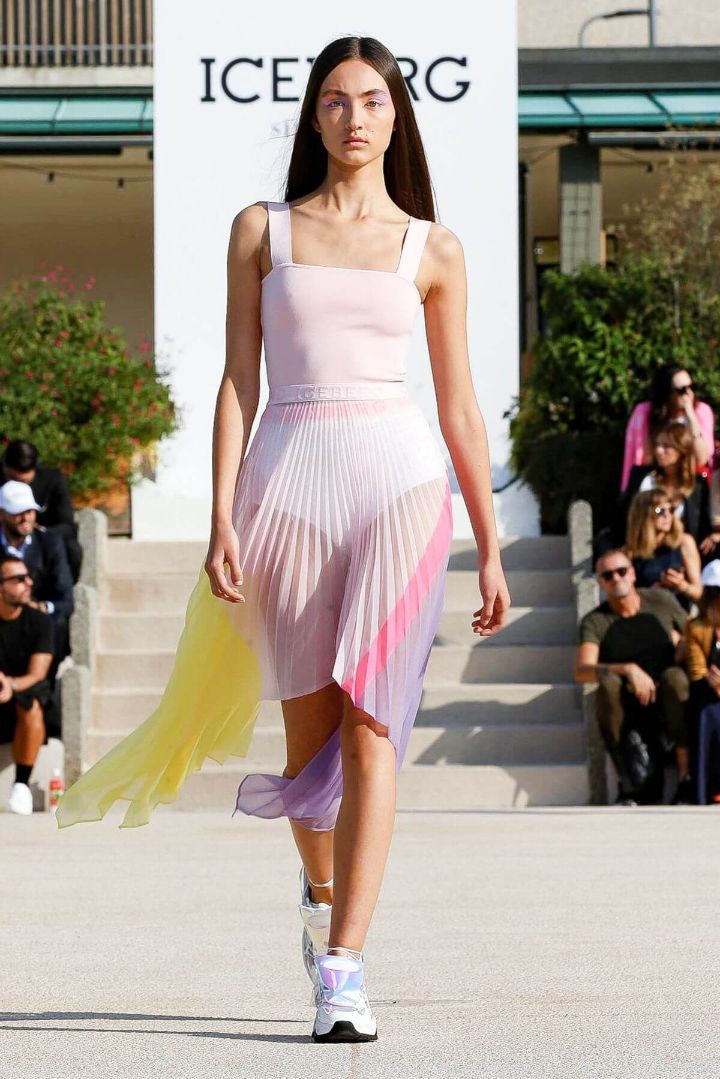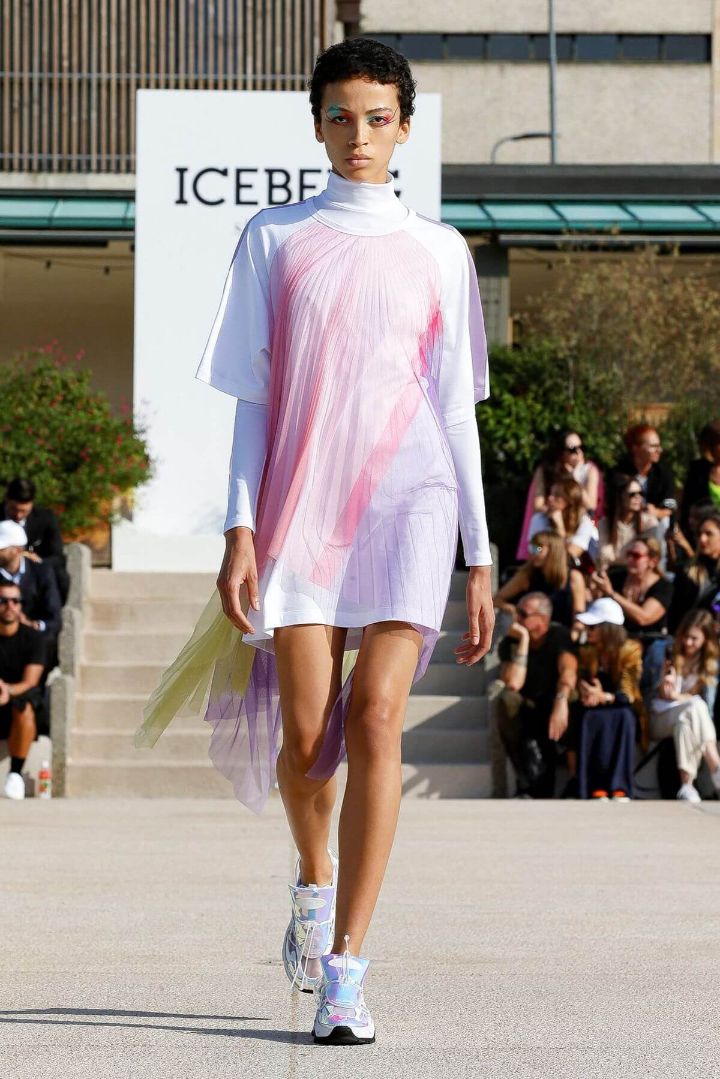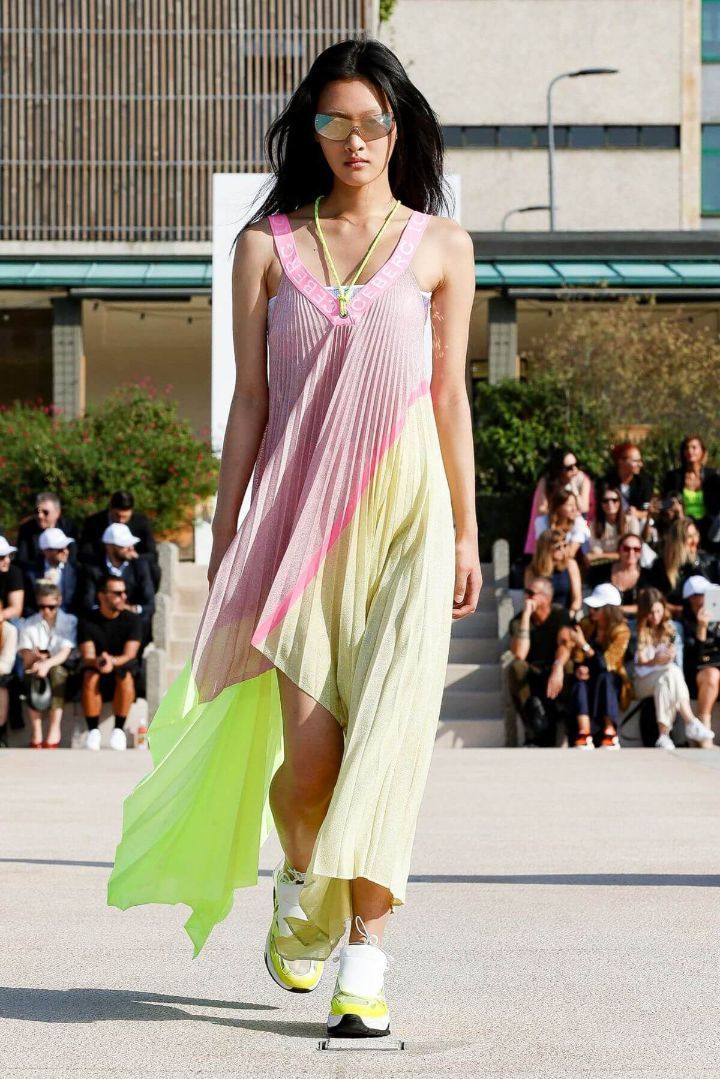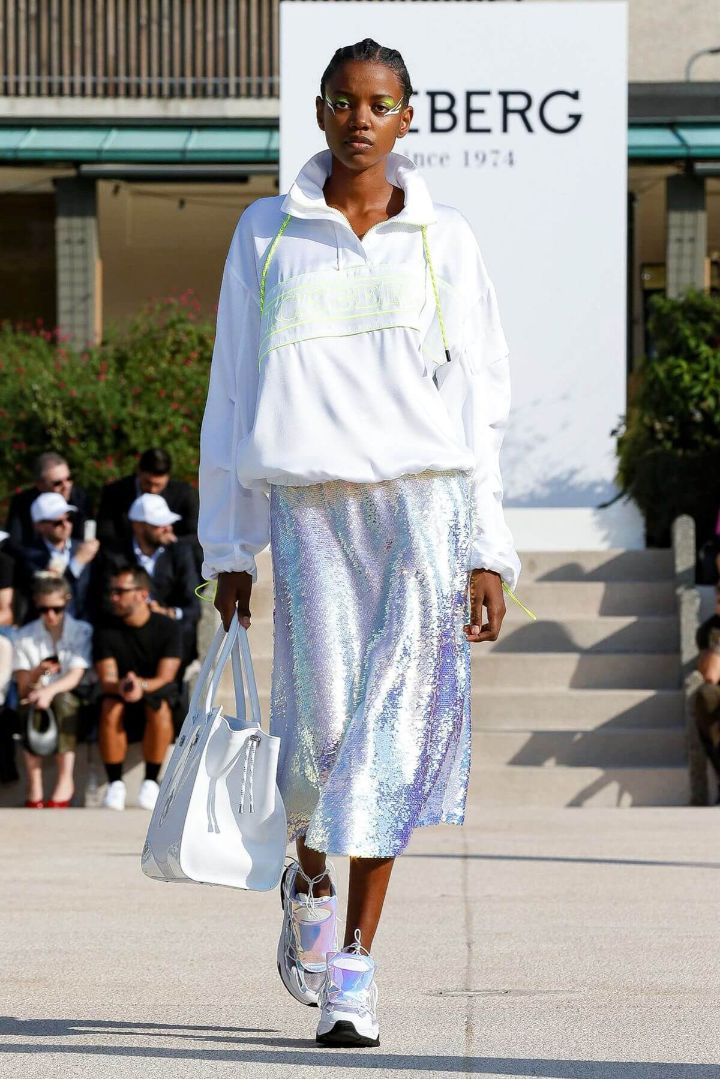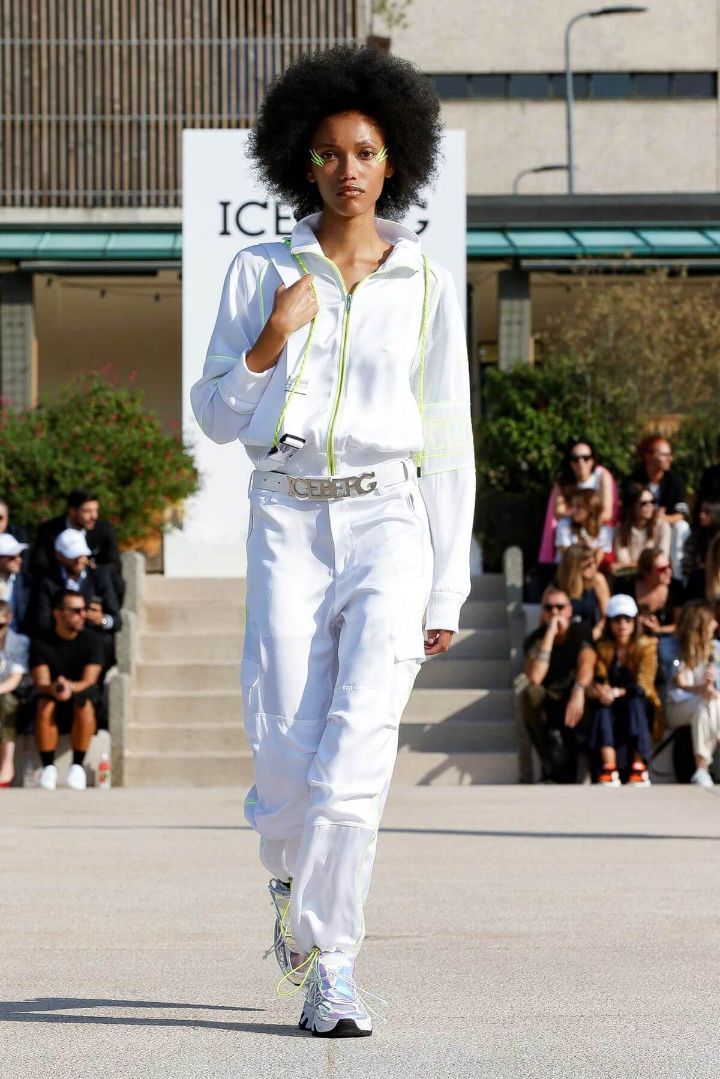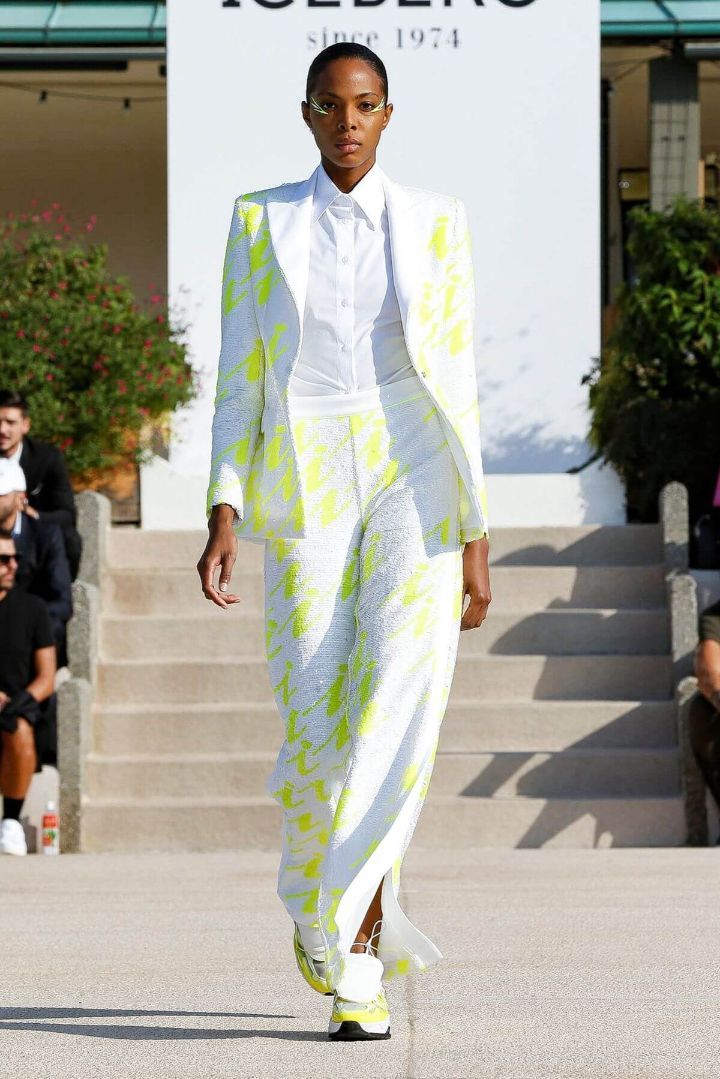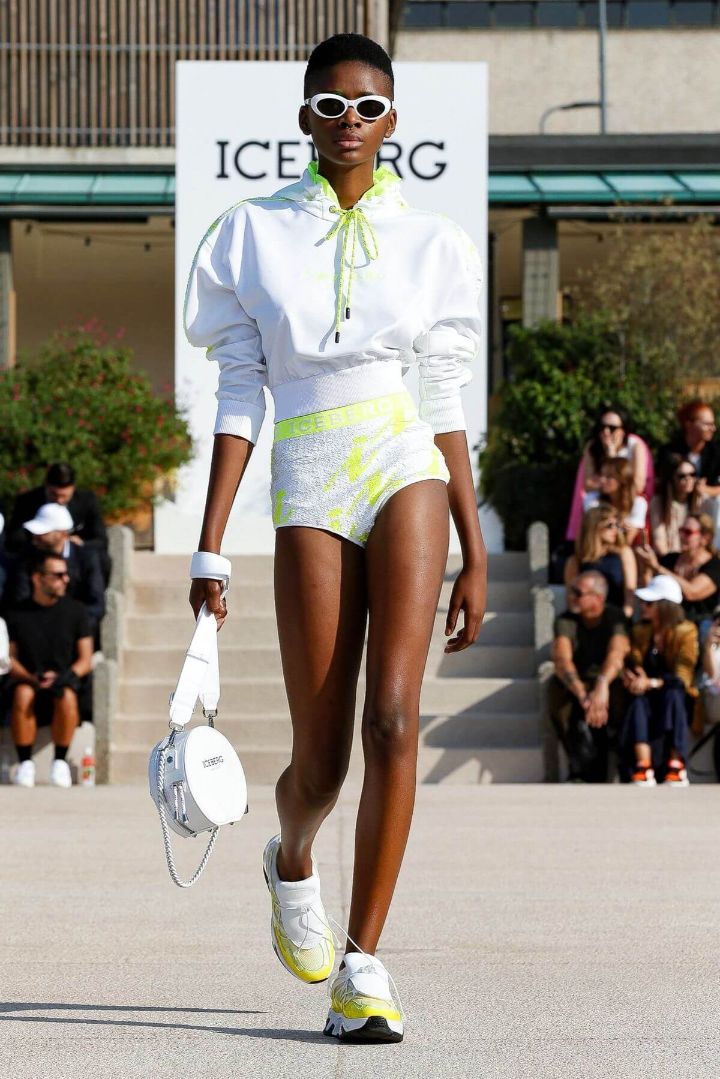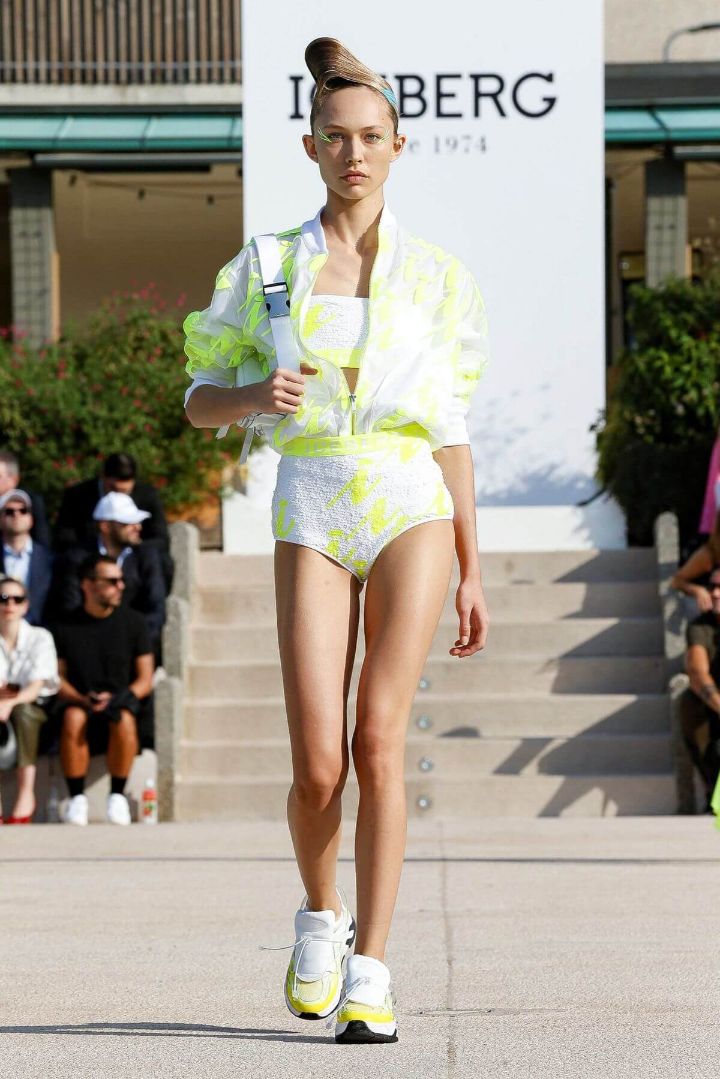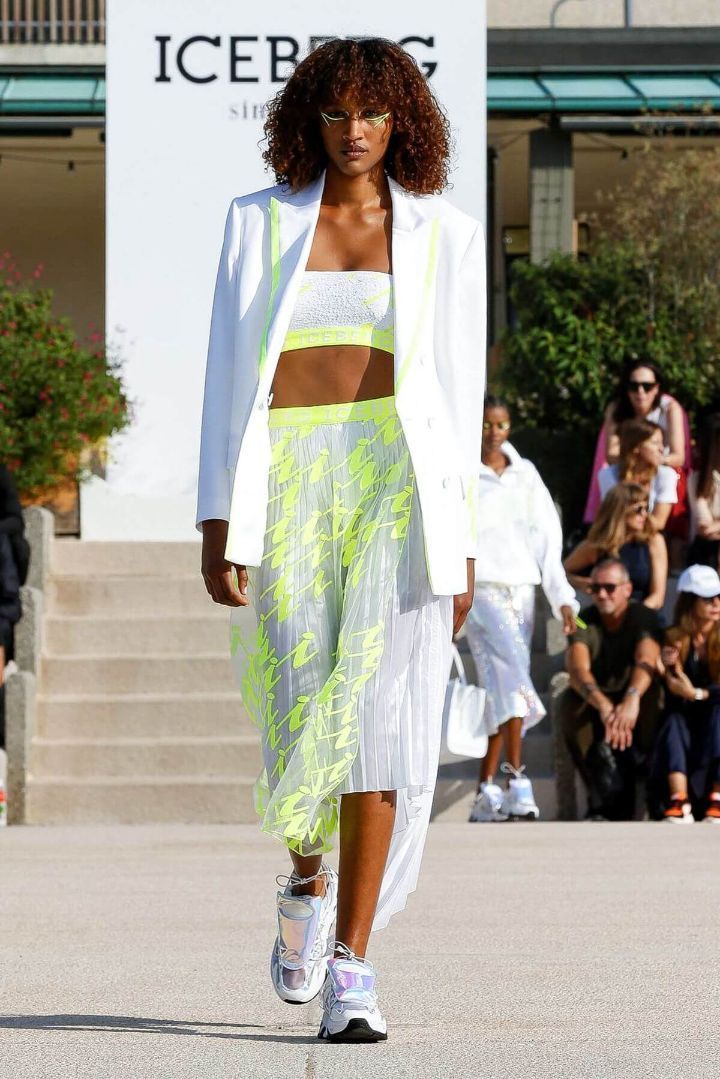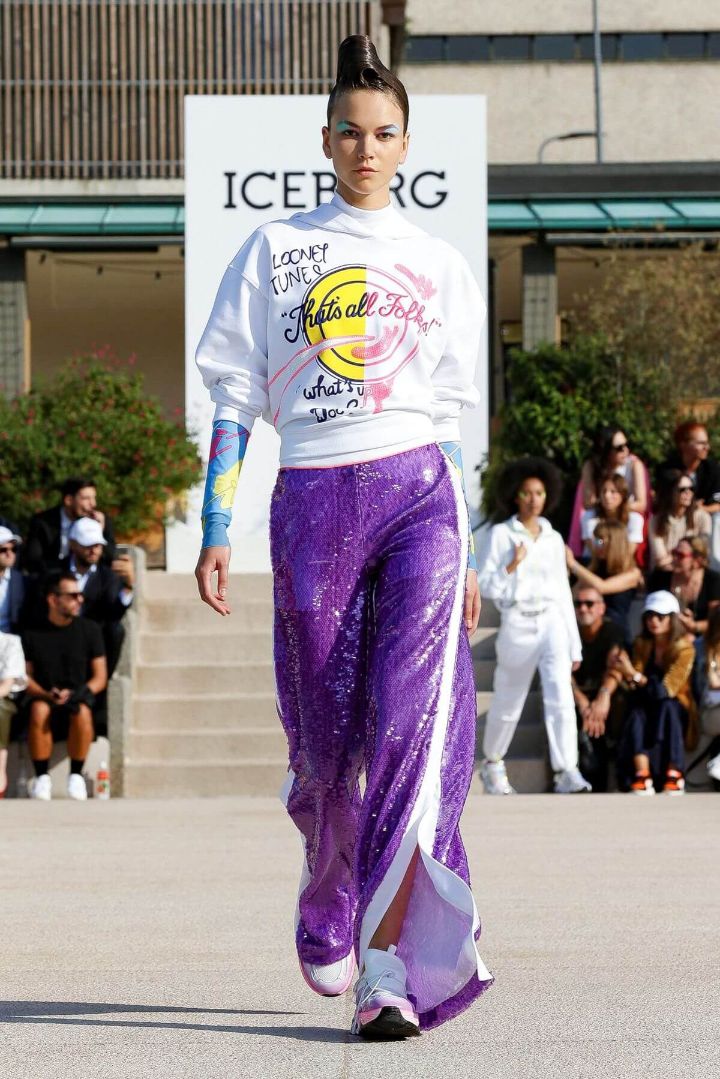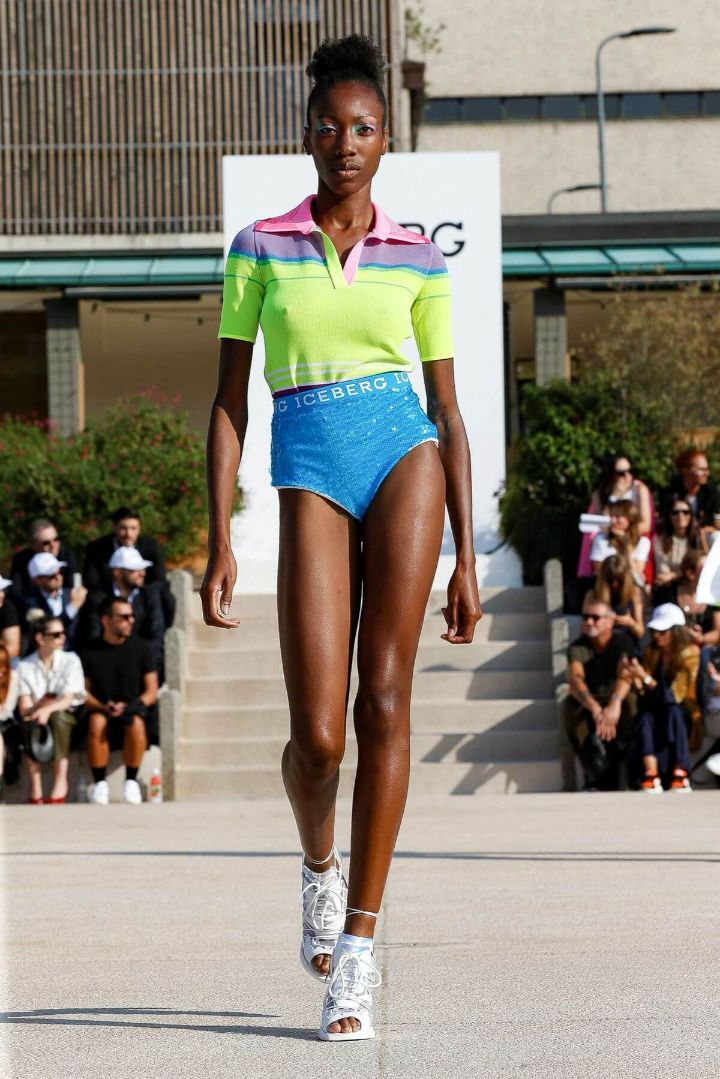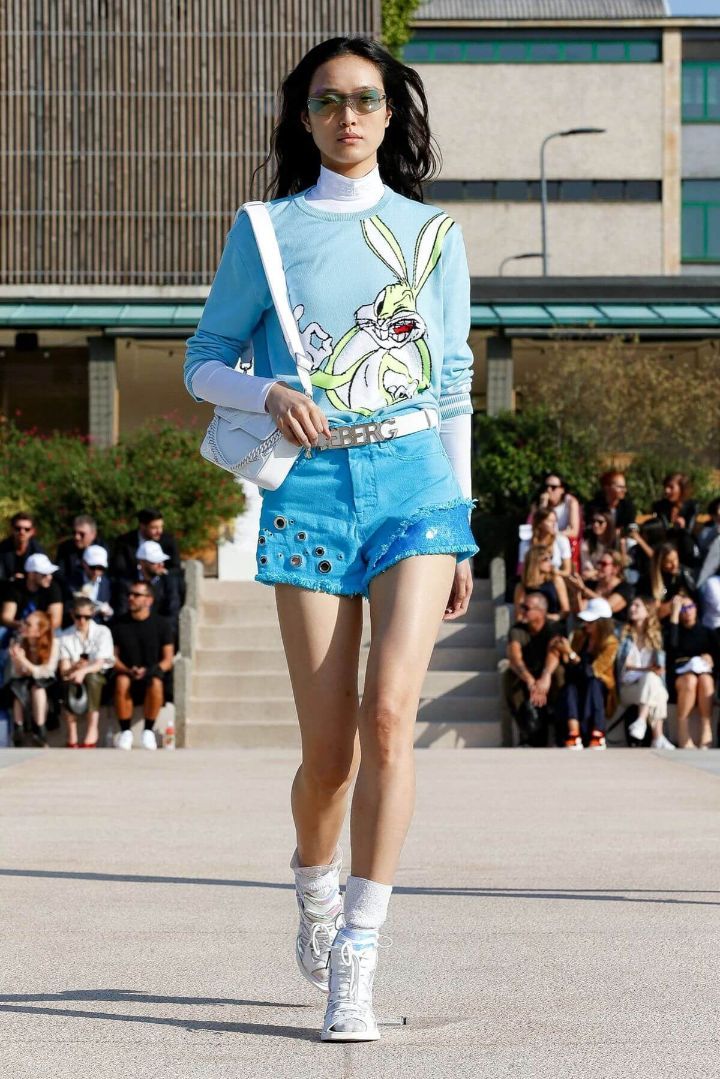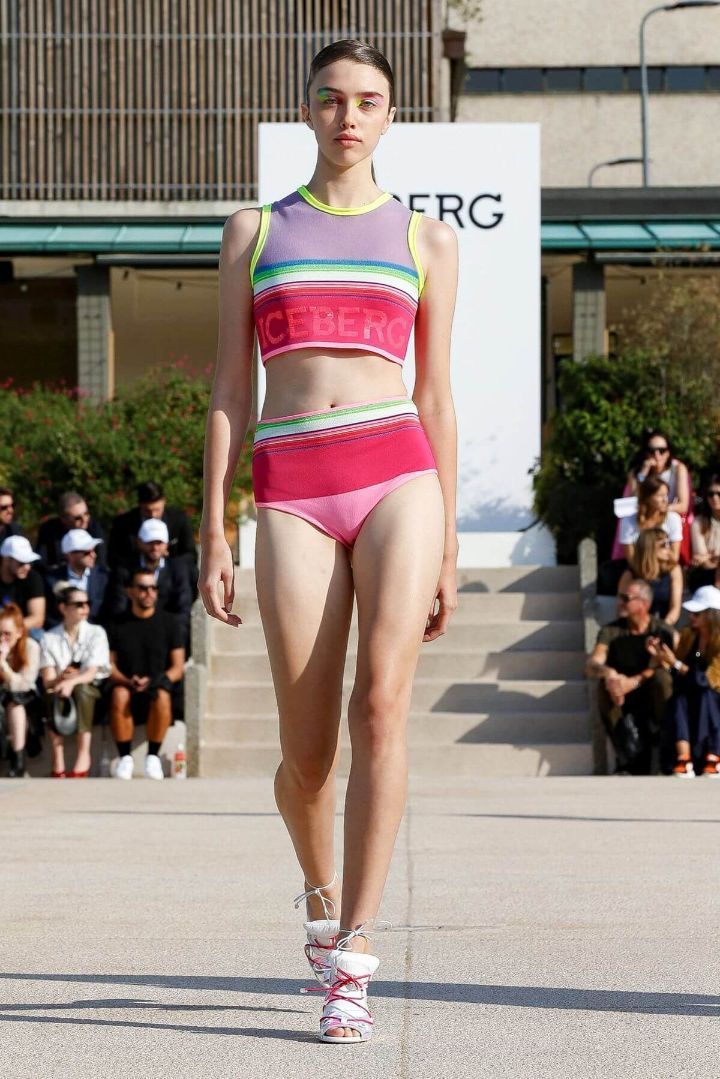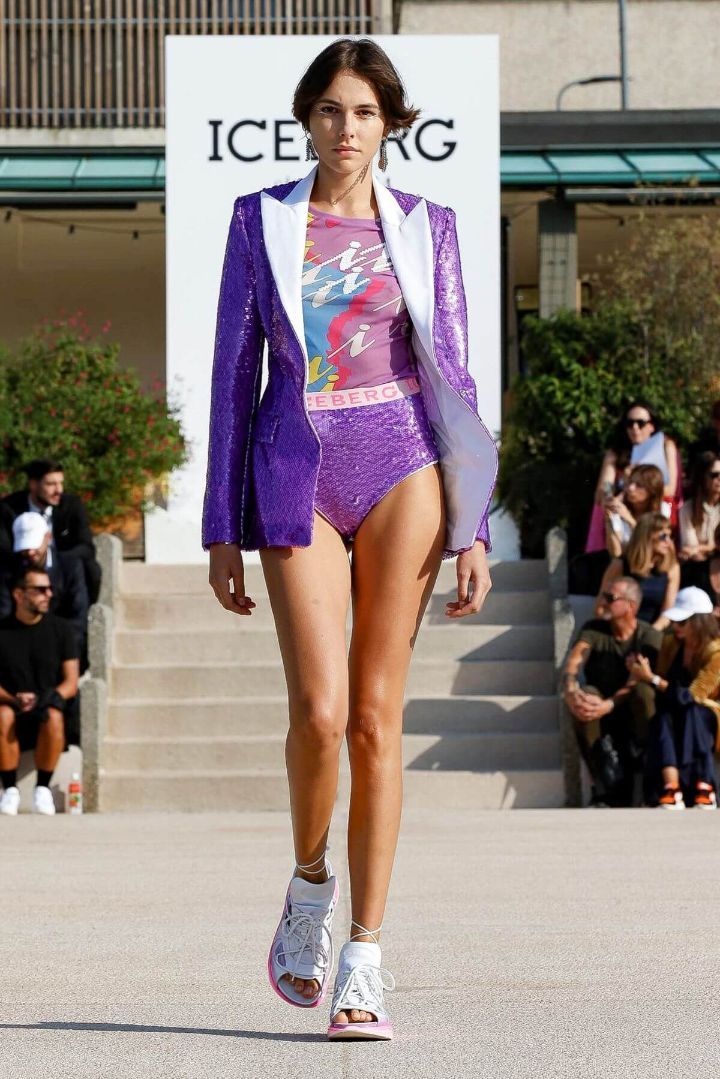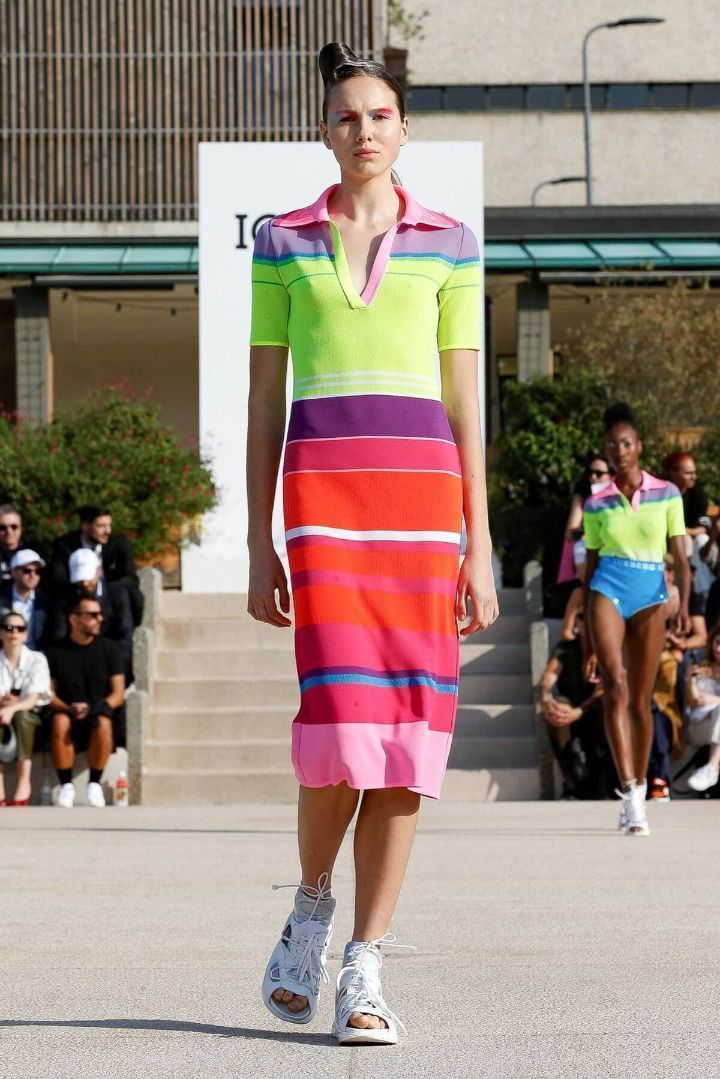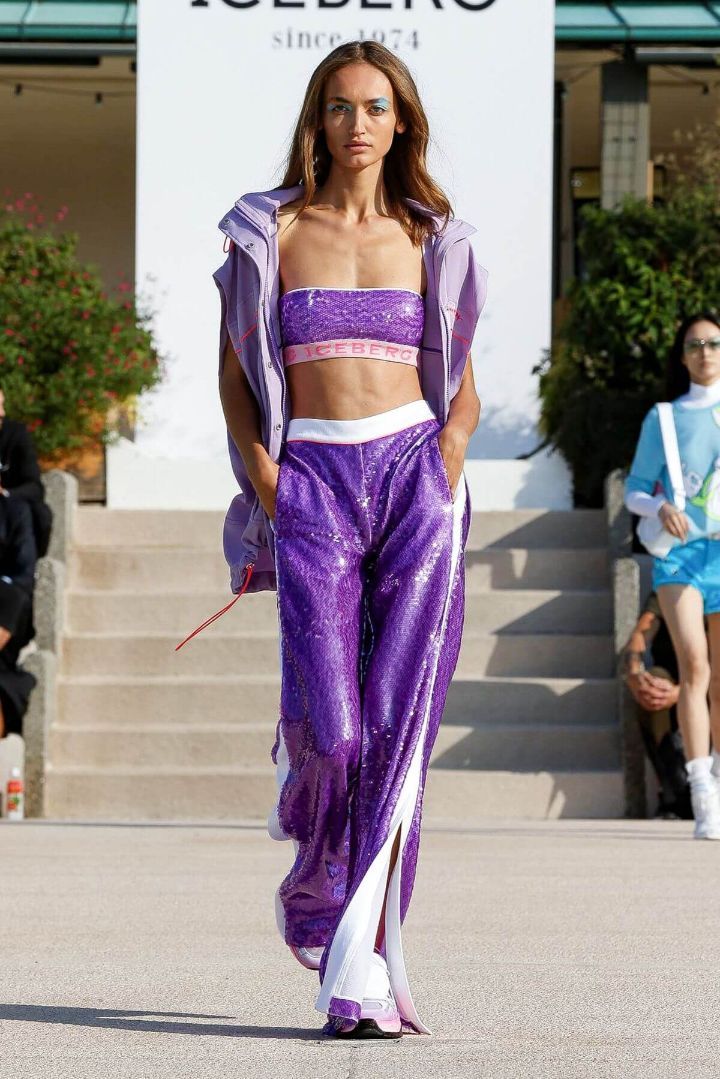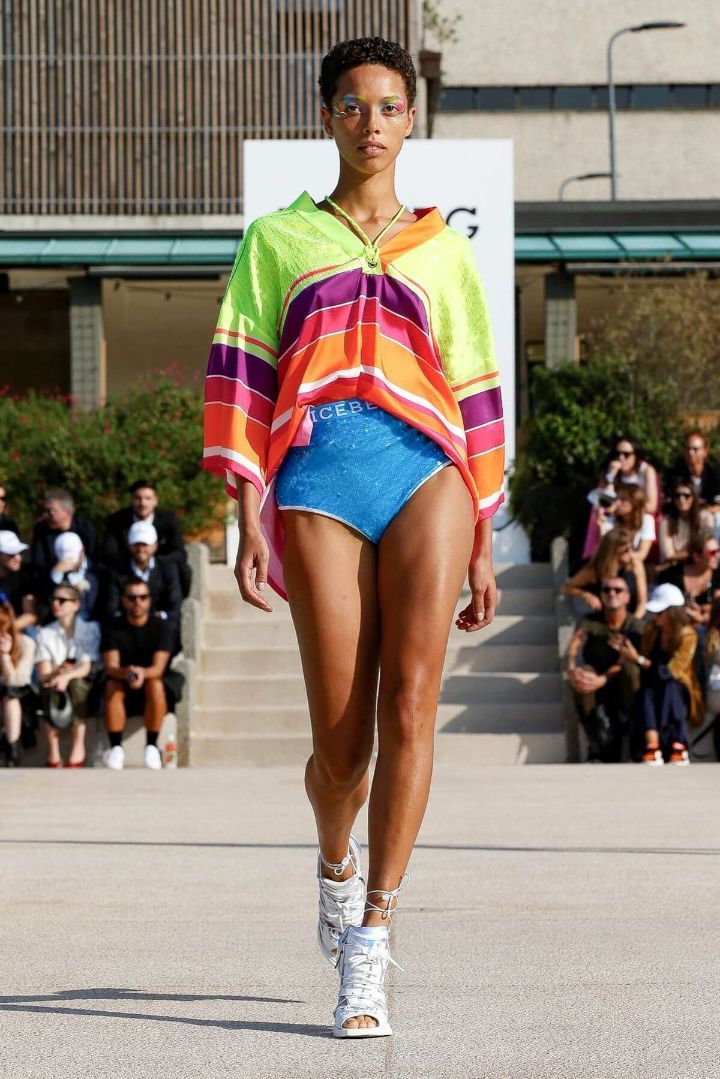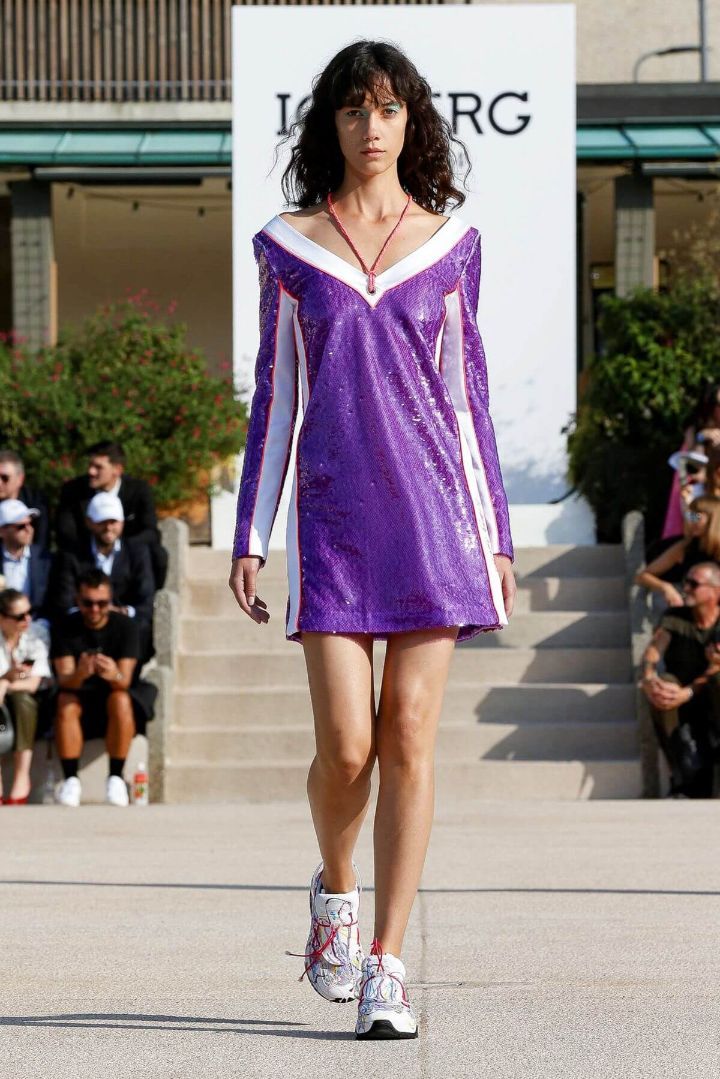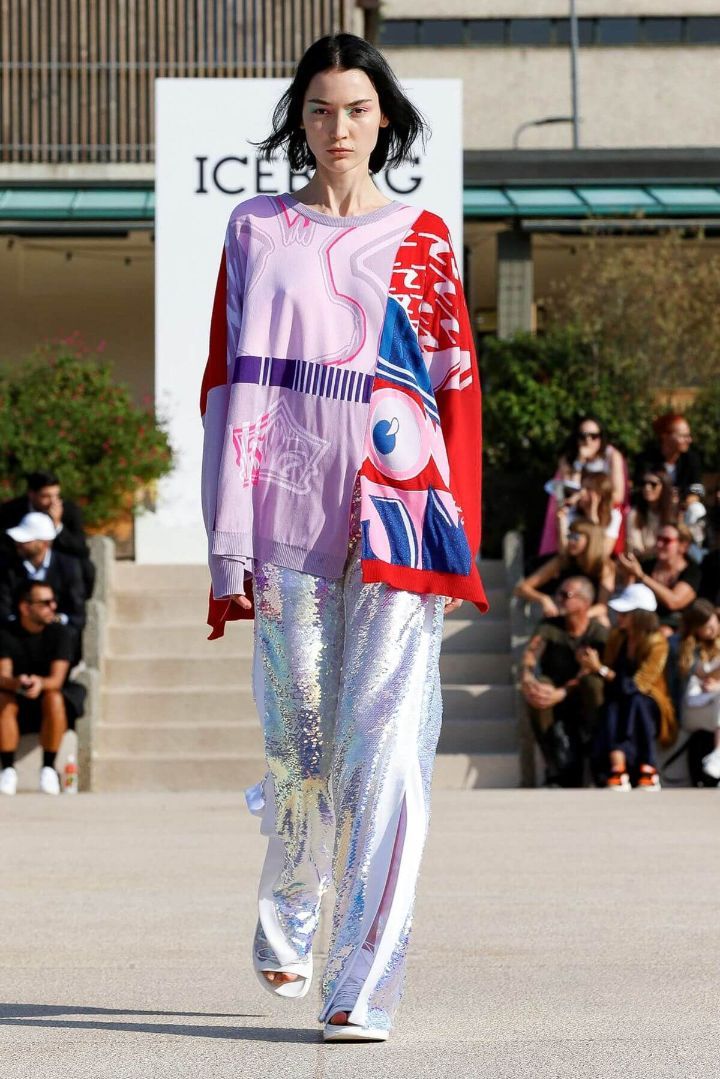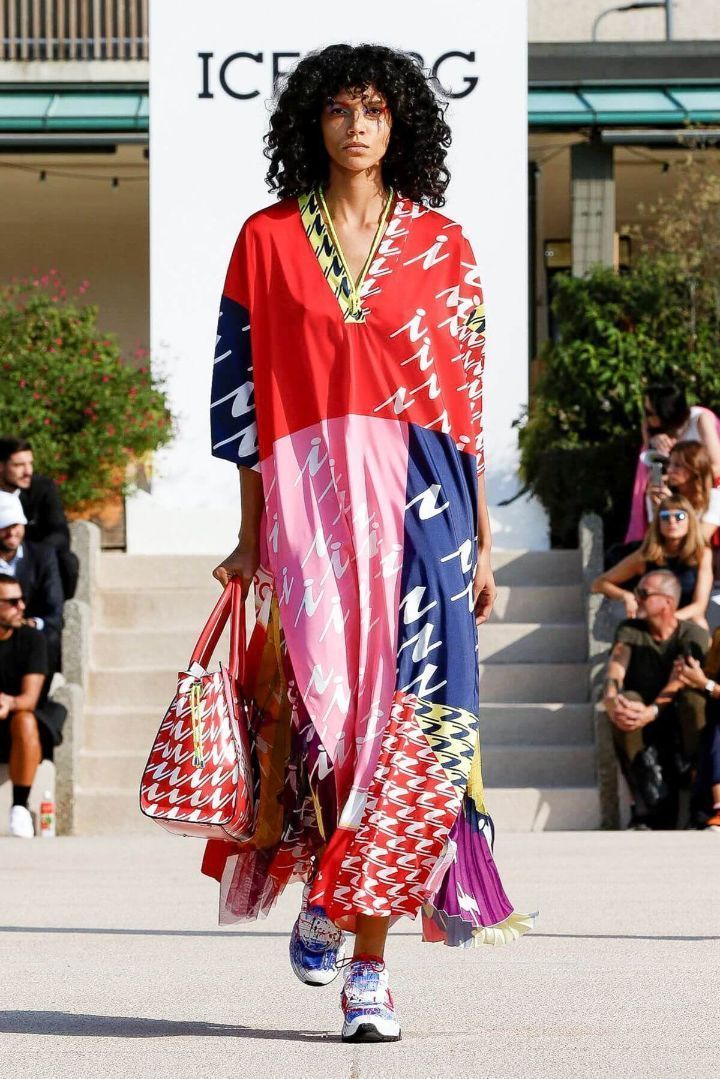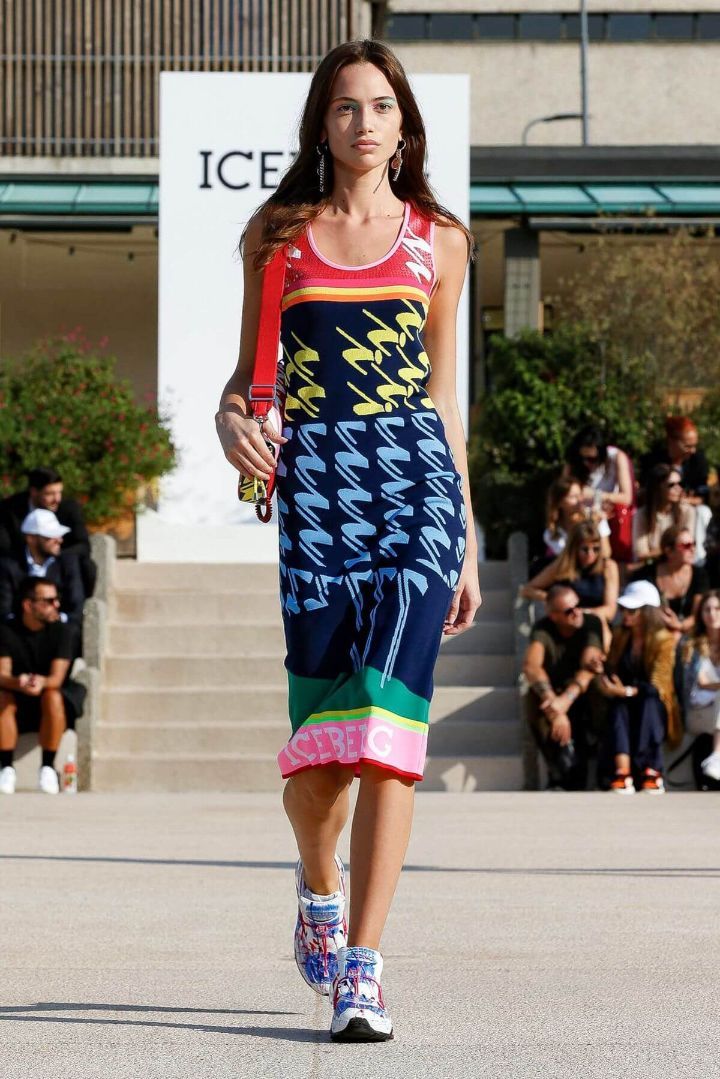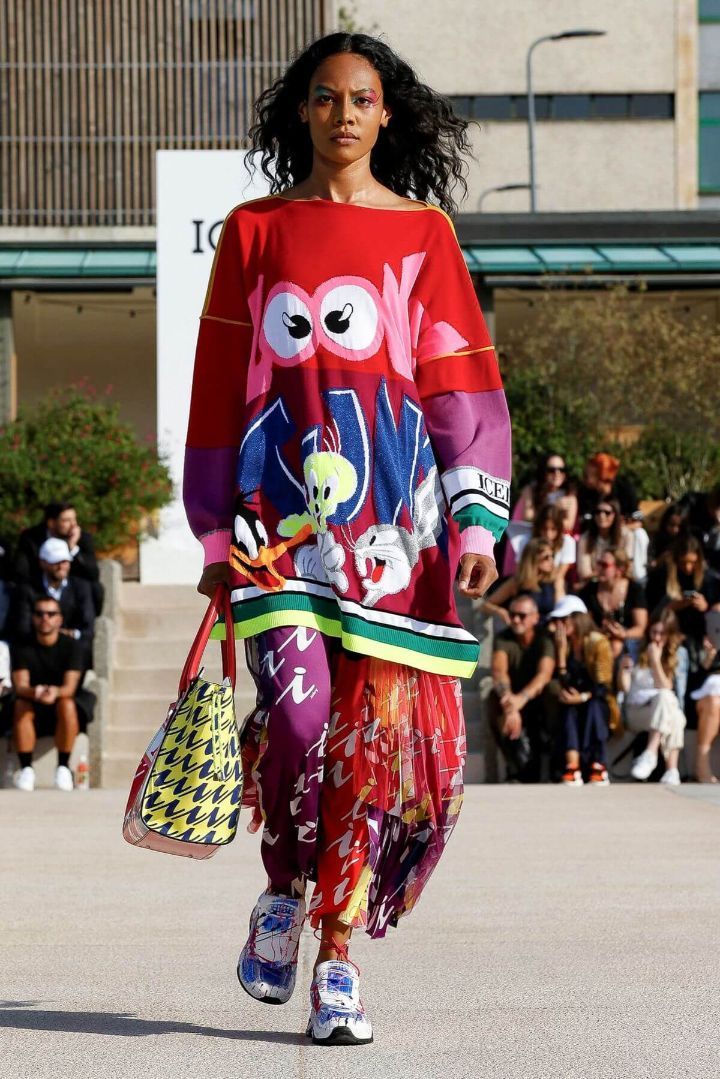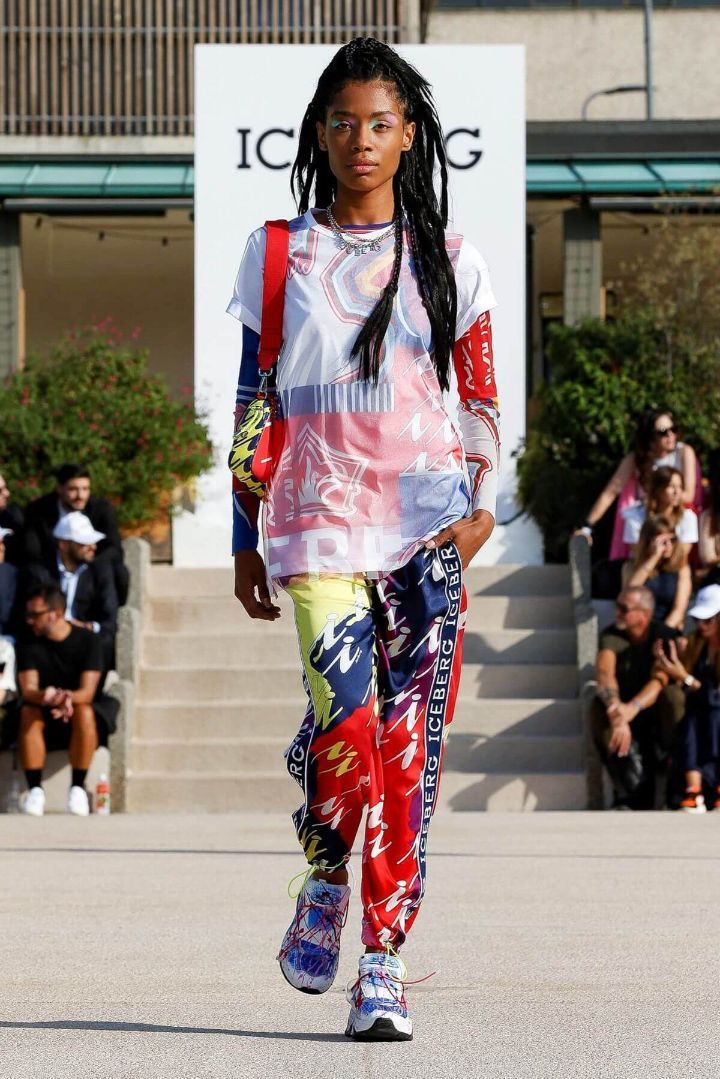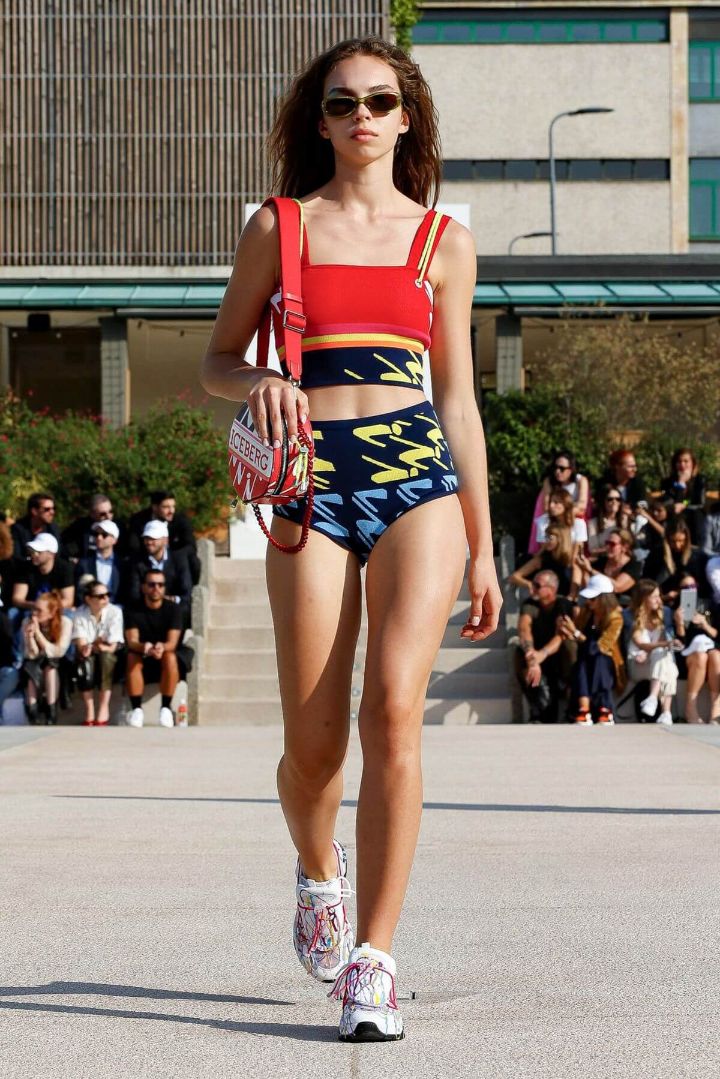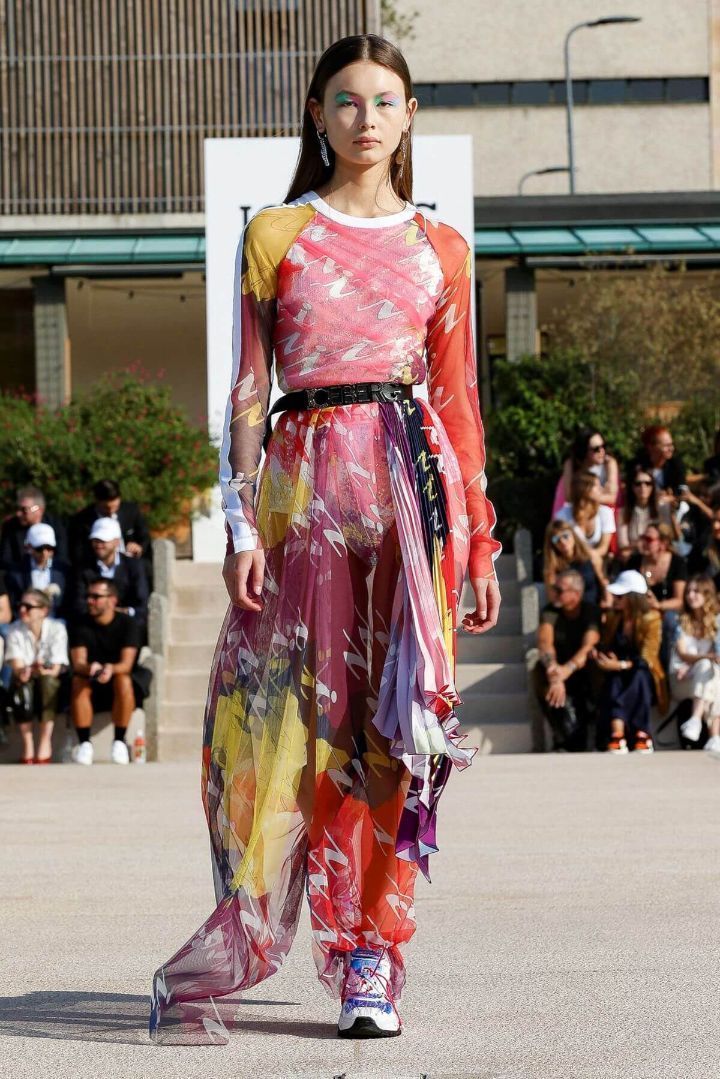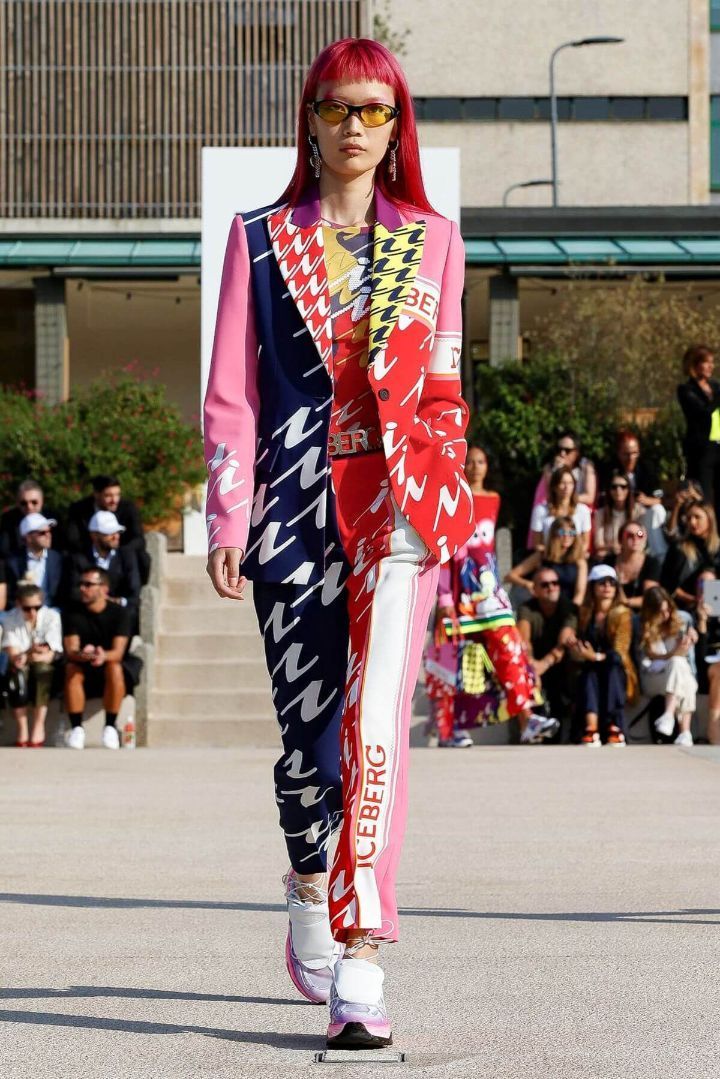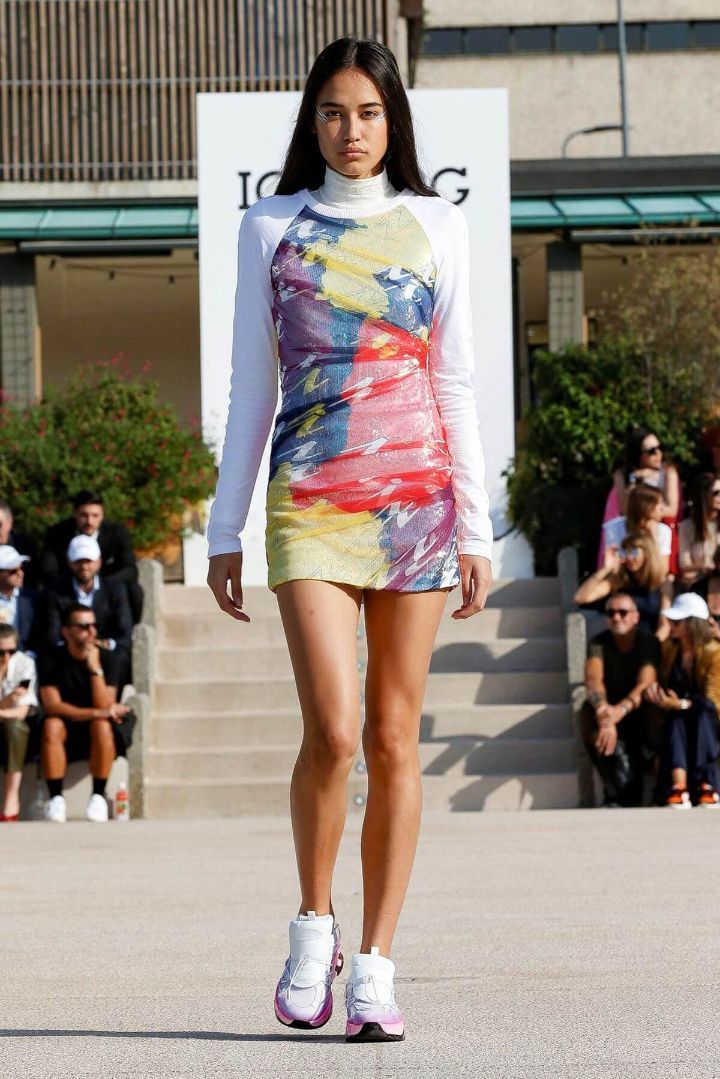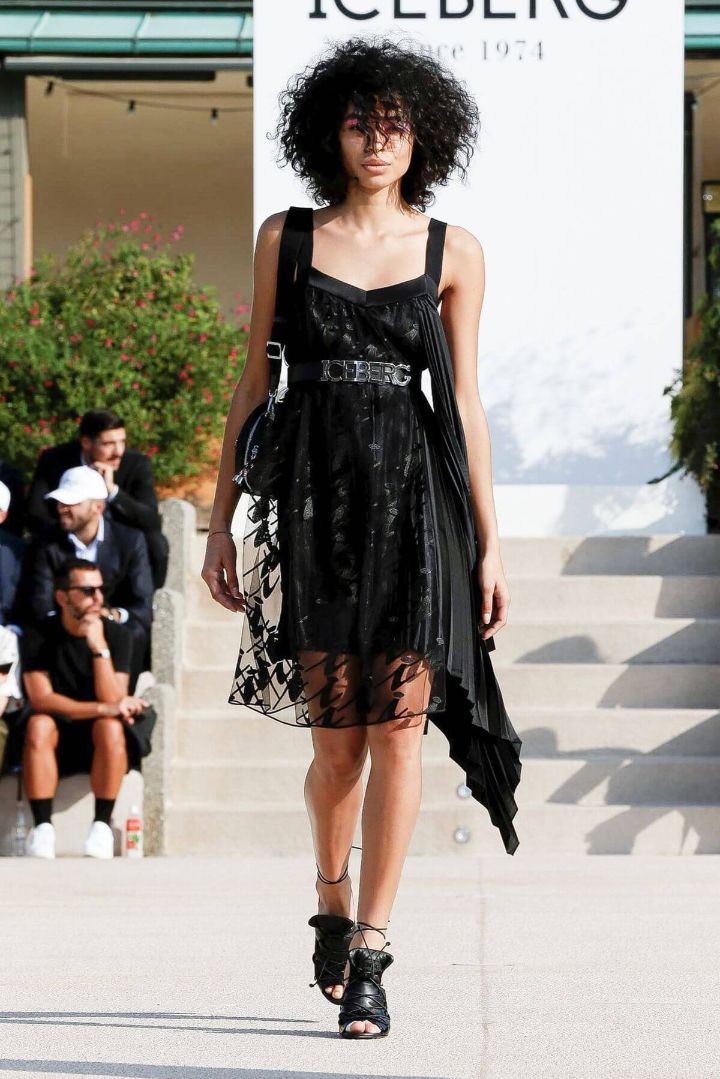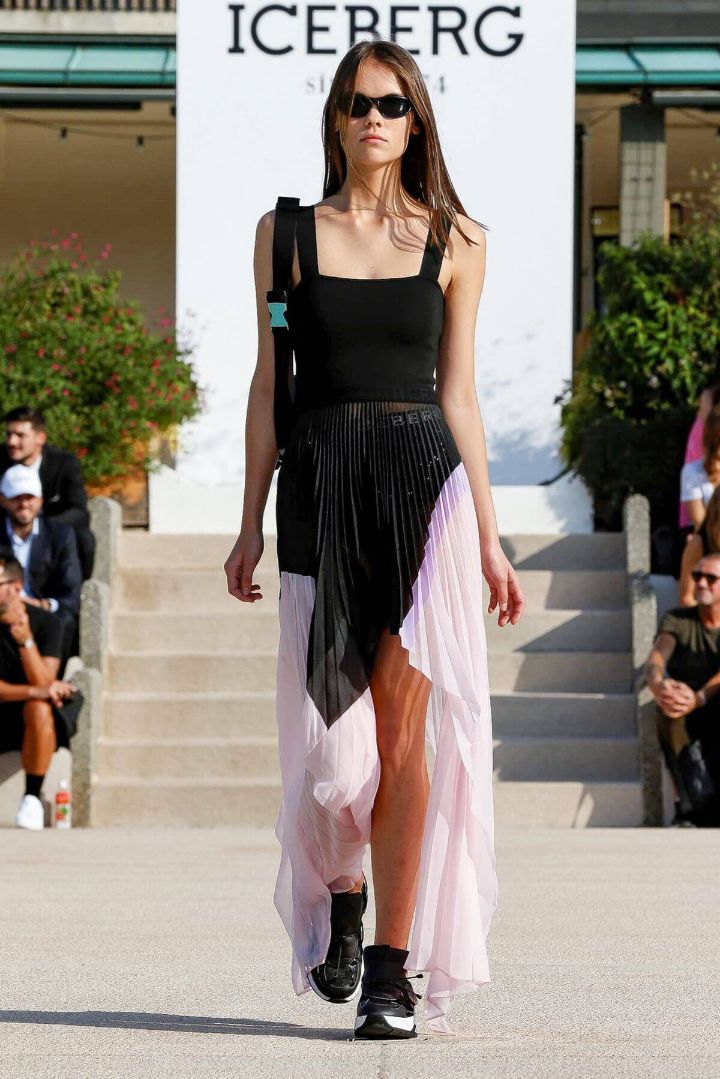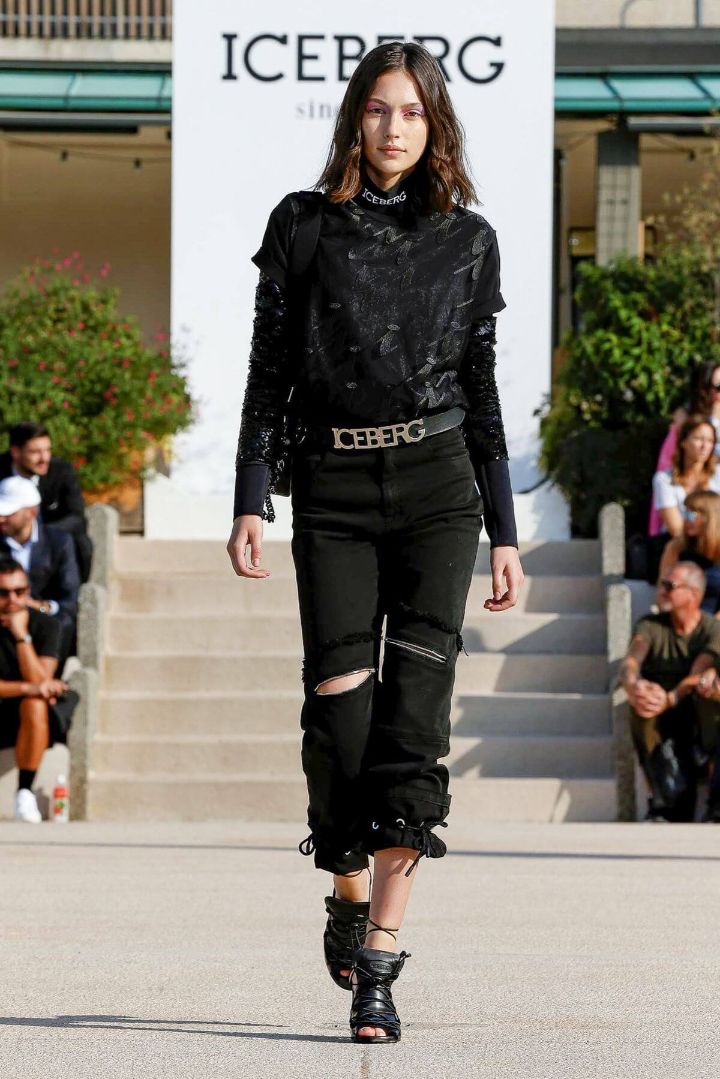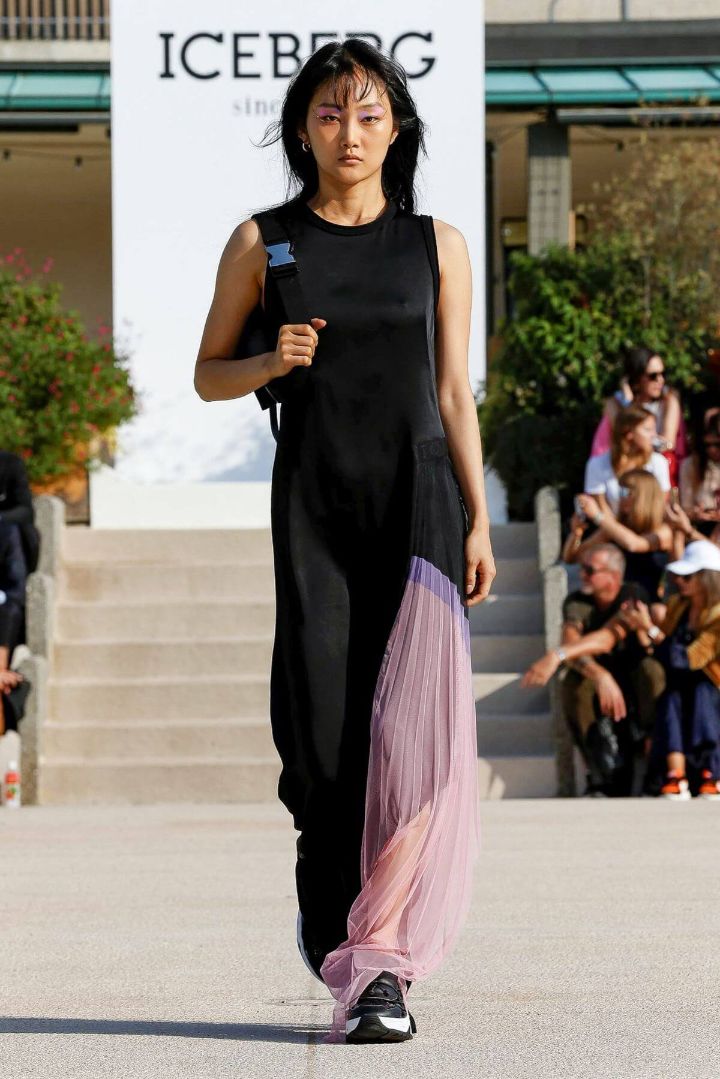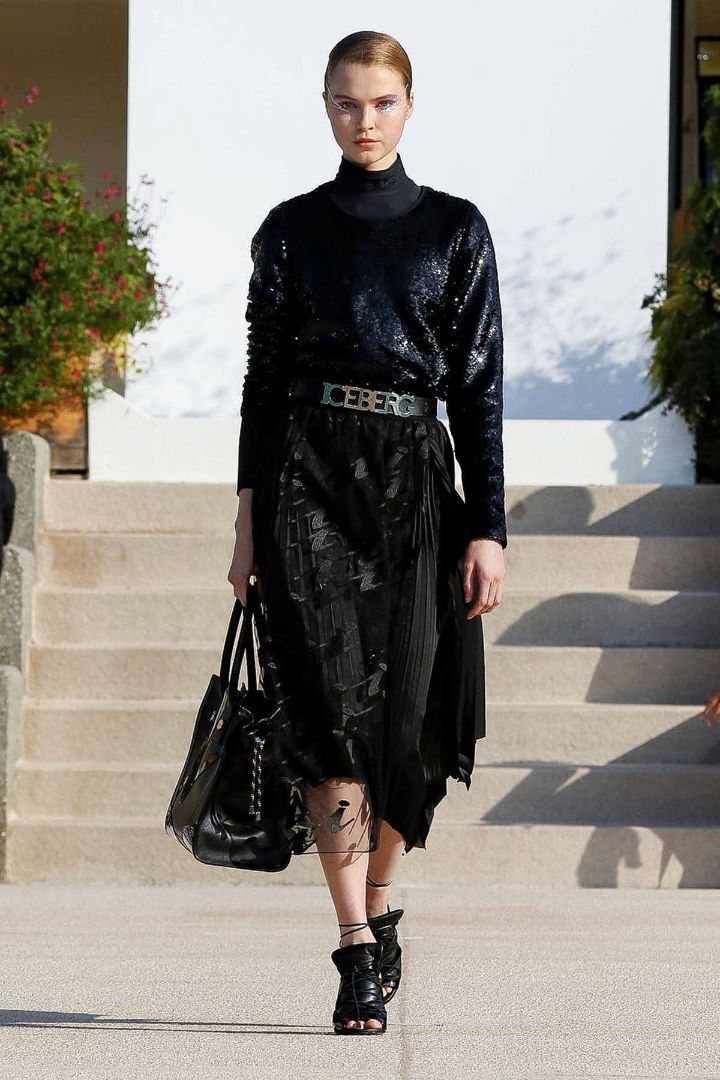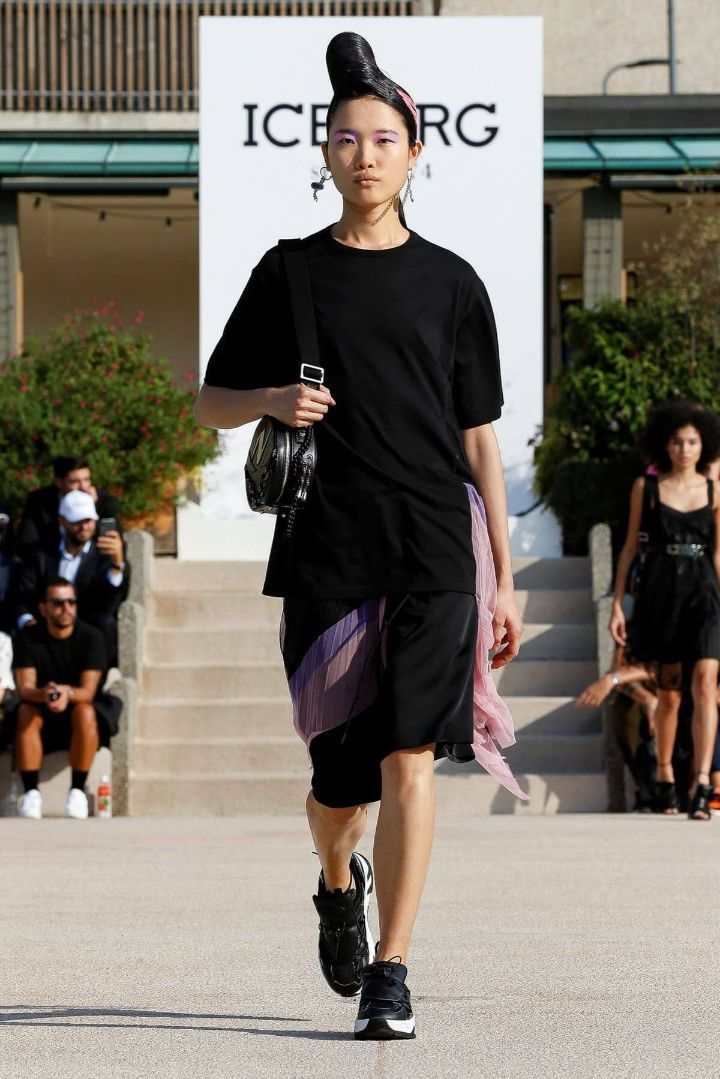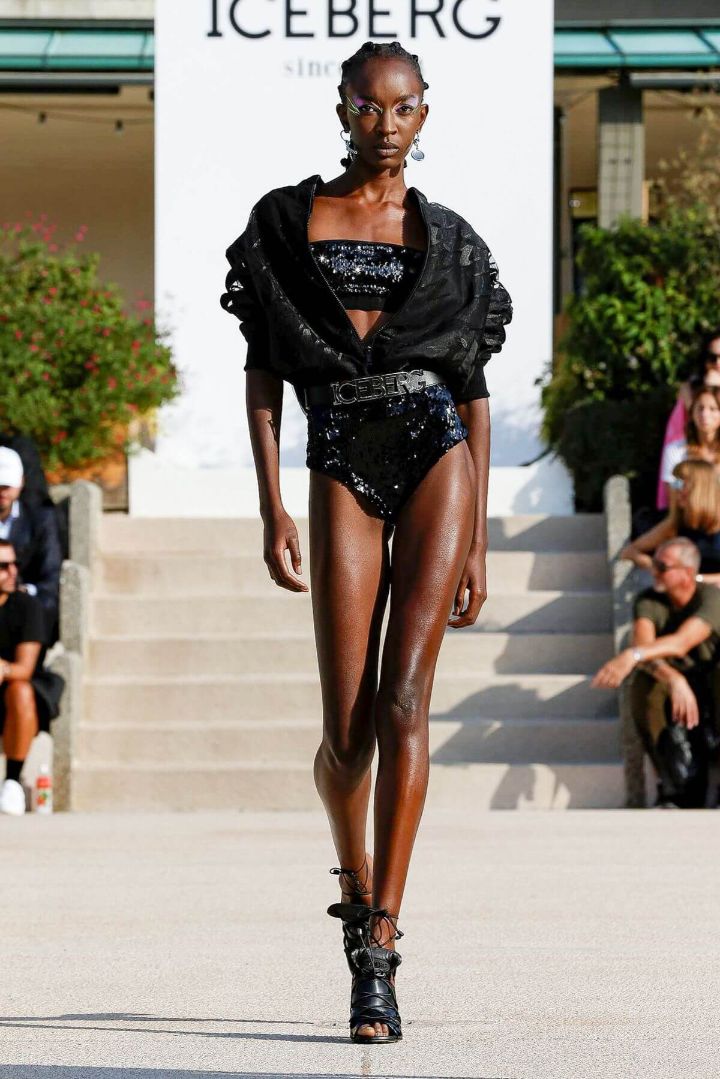 The Italian house's catwalk was accompanied by vibrant hits from Gwen Stefani or Smoke City mixed by DJ Siobhan Bell.
The selection of Milan's historic Bagni Misteriosi (previously used by Philipp Plein in 2015) was a total success and the ideal match for an intense journey in this years's female edition of Milan Fashion Week.
Sporty vibes and very wearable garments made the day of everyone in the show of James Long's ICEBERG.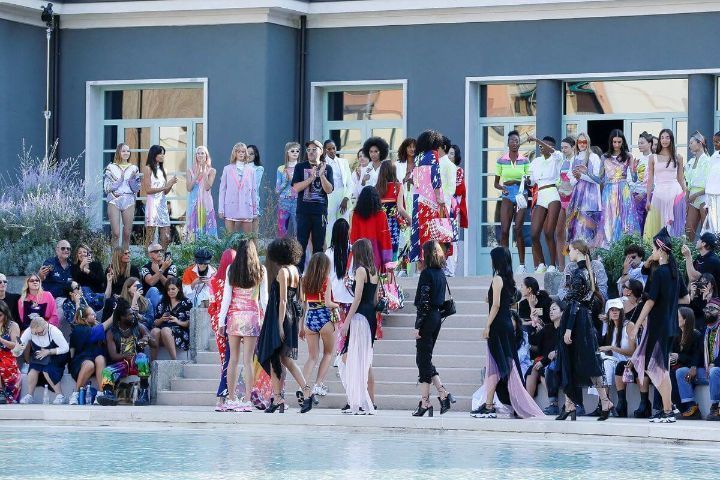 Diving in an icon that's definitely back.