READ IN: Español
Never has the expression "I fly in" had so much meaning. The first prototypes of flying cars are already in use and have nothing to do with the reality invented by William Hanna and Joshep Barbera, creators of the animated series "The Supersonics" (1962). Stefan Klein, founder of Klein Vision and responsible for the first successfully tested Aircar, moves away from rounded designs with glass domes, thrusters and joysticks. The Slovak tycoon focused on providing wings for a top-class sports car.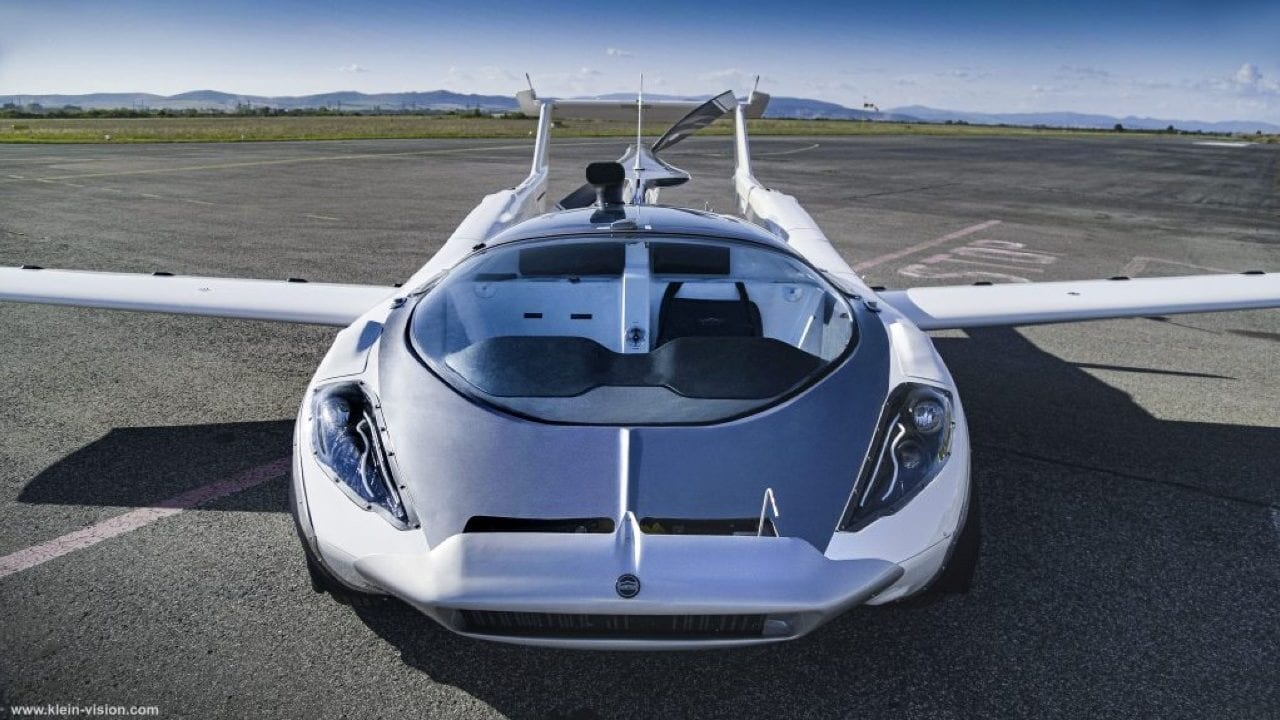 The company presented the Aircar to the public for the first time on 5 November 2019 at the CIIE trade fair in Shanghai. Just over a year later, the flying prototype has successfully taken off and landed twice at Piestany Airport in Slovakia. Hyundai and General Motors have been receptive to exploring this concept car, but Klein Vision has been the pioneer in the sector.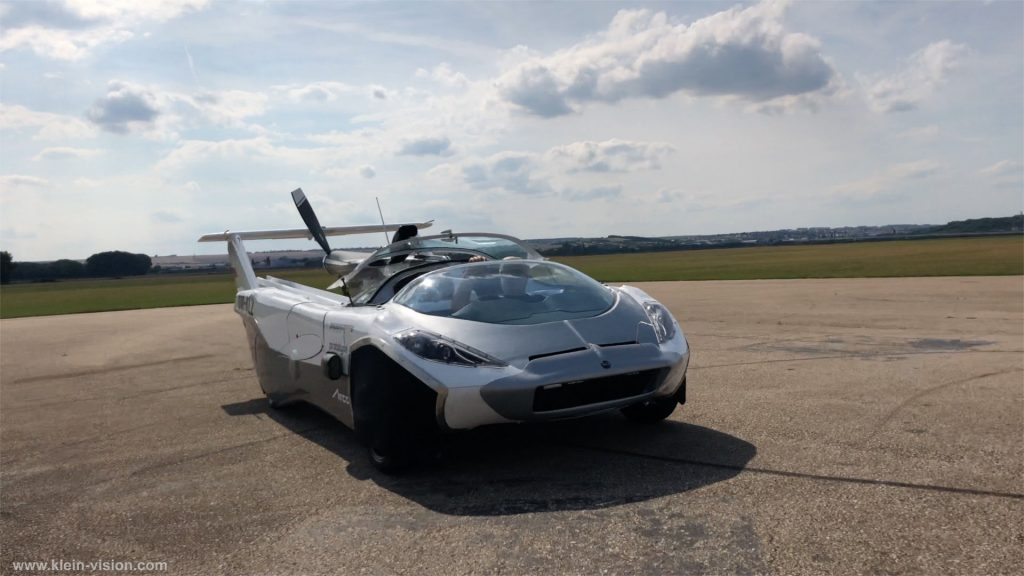 In keeping with the science fiction theme, the Aircar may well resemble a "transformer". Klein Vision has been inspired by the architecture of the hypercar Koeningsegg Jesko, but engineering is a trademark of the company. Two wings are hidden underneath the body, which fold out to the sides. A tail, very similar to the one designed for the unmanned vehicle, the AAI RQ-2 Pioneer, used by the US army, has been incorporated at the rear.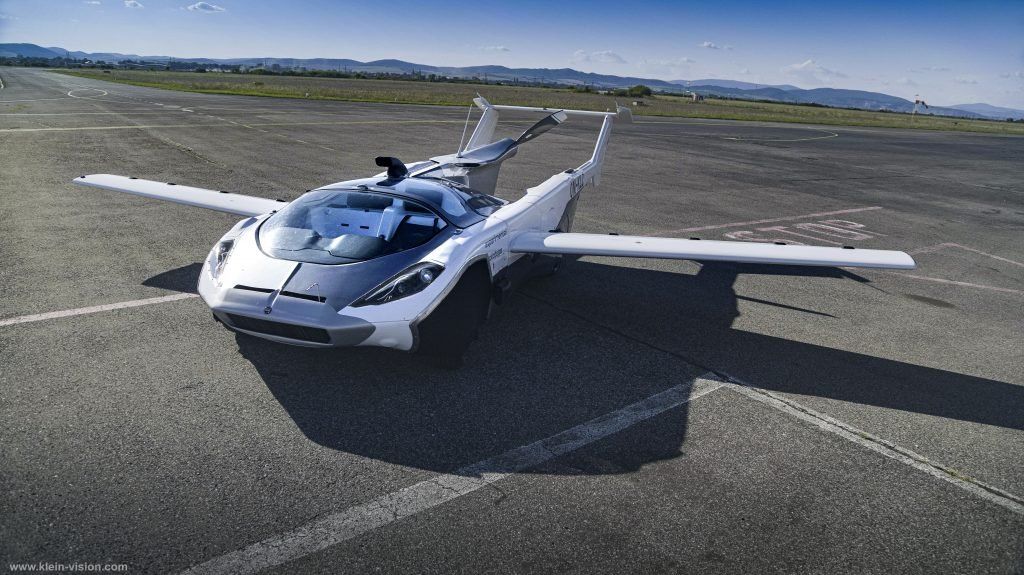 The power is provided by BMW, the German manufacturer, which drives the Aircar with a 1.6 litre engine of 140 hp. In addition, the prototype has a range of 1,000 kilometres and reaches a speed of 200 km/h. A glance at the interior reveals a luxurious finish with a dashboard with several screens and electronic gauges. On the other hand, it includes a steering wheel that maintains the sporty line with an appearance similar to that of an aeroplane controller.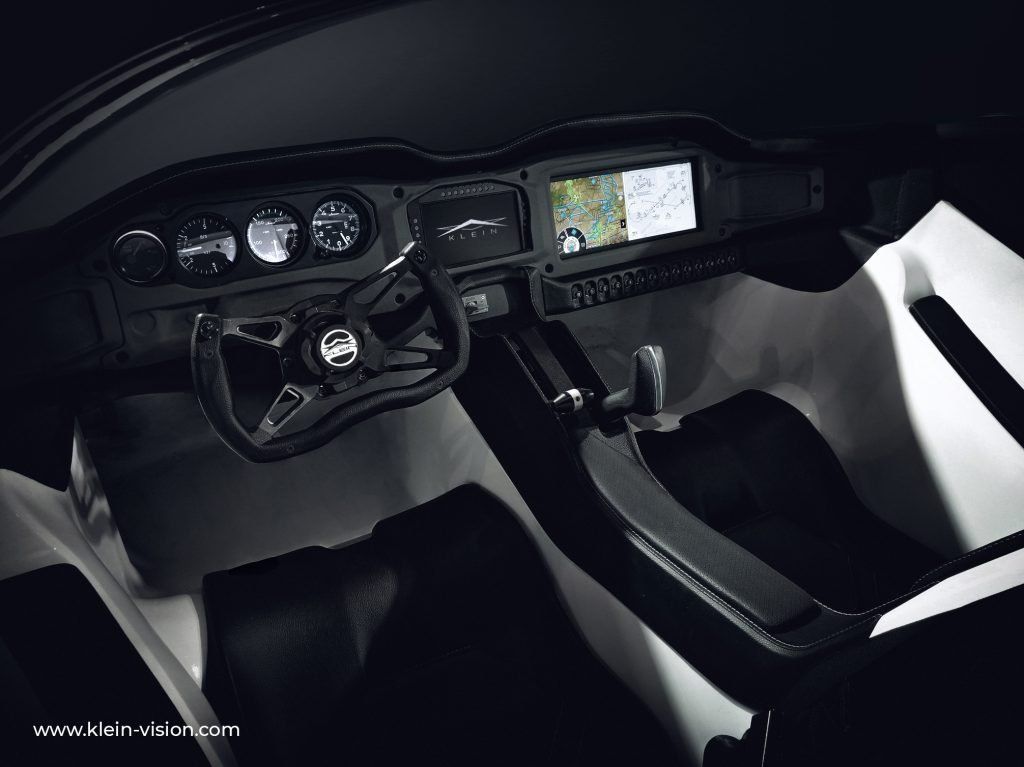 Despite the ambition and success in flight tests, the urban and road infrastructure is not adapted to these new vehicles. Even so, Stefan Klein does not want to stray from his childhood dream and hopes to boost this new market in the coming years.