READ IN: Español
The music industry is turning down the volume completely, to shut down for the murder of George Floyd. The silence in protest of systemic racism and police brutality will continue through Tuesday, June 2, and we are here to support the cause. #TheShowMustBePaused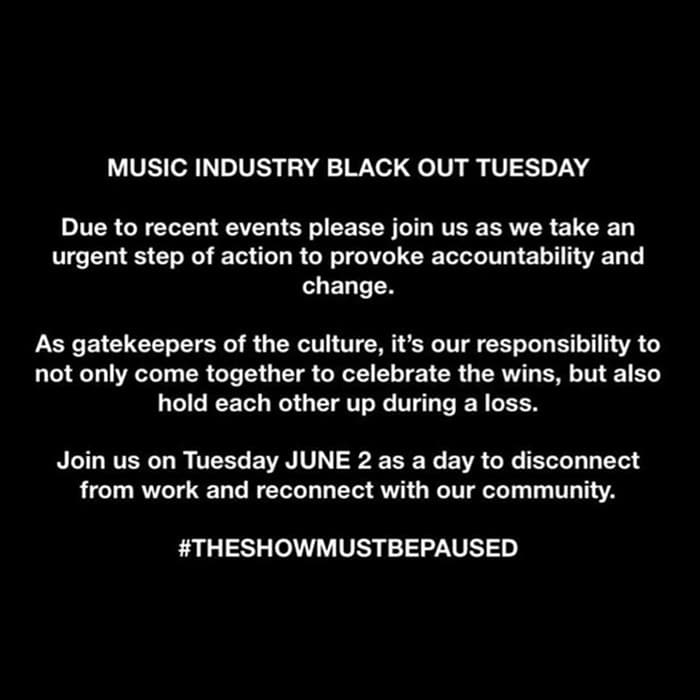 By joining through the hashtag #TheShowMustBePaused record labels, music networks, artists and industry figures will shut down for a day to make way for change. Several major music groups and artists, including Massive Attack, and industry figures have pledged to cease commercial activity by showing their solidarity with Black Lives Matter.
Employees and participants, apart from not working, will not advertise in social media, giving a break to the Internet and becoming aware of what happened. So have Sony, and the iTunes and Spotify music platforms.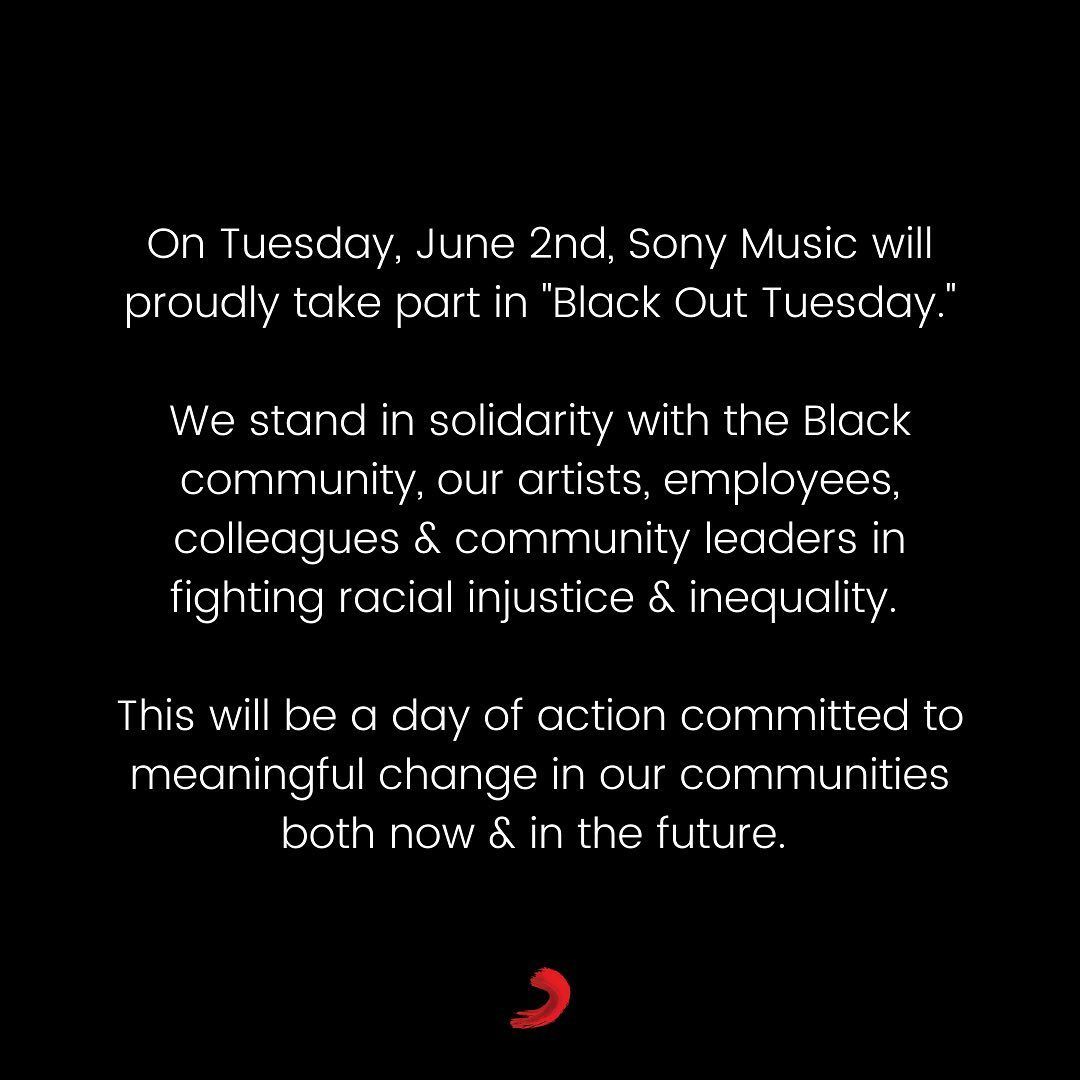 Apple's music network is in solidarity with the movement, dyeing itself black, and leaving only the #BlackLivesMatter and #TheShowMustBePaused blogs in sight. Similarly, Spotify has decided to support the cause through the publication of several playlists framed in the folder 'Black Lives Matter'.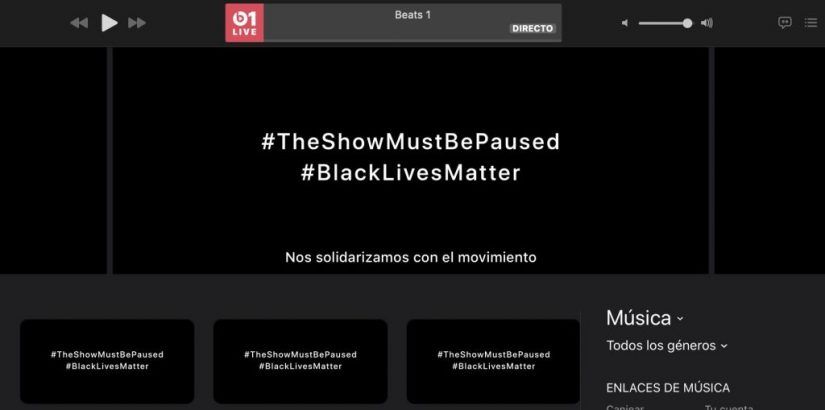 Warner Music Group has also joined the anti-racist protests through the following words:
'The music business at WMG will not go on as usual tomorrow. Although this is only one day, we are committed to continuing the fight for real change', he continued. 'We will use this day to collectively reflect on what we can do as a company to implement change, and we will take action in the weeks and months ahead. As part of that, we will contribute to Black Lives Matter and other organizations that are doing crucial work to combat racial injustice'.
TURN OFF THE ESTABLISHED TO REINVENT IT
All of these record labels and music industry figures have shared a viral post that says: 'Due to recent events, please join us in taking an urgent step of action to bring about accountability and change. As guardians of culture, it is our responsibility not only to come together to celebrate victories, but also to sustain each other during a loss. Join us on Tuesday, June 2 as a day to disconnect from work and reconnect with our community'.
Today we will only have to listen to our own inner voice and try to change the system with our renewed ideas. But if you want to move, and protest effectively against racism, click here.