READ IN: Español
The last decade has been full of trends that have raised the fashion system, such as the move towards democratization, the removal of gender barriers or the rise of sustainability and the awakening of a generation that had abandoned it until the alarm of the climate crisis was sounded. It has also added the triumph of self-selling, thriftshops and apps like depop that help clothes to be exchanged and not die on their first line of life.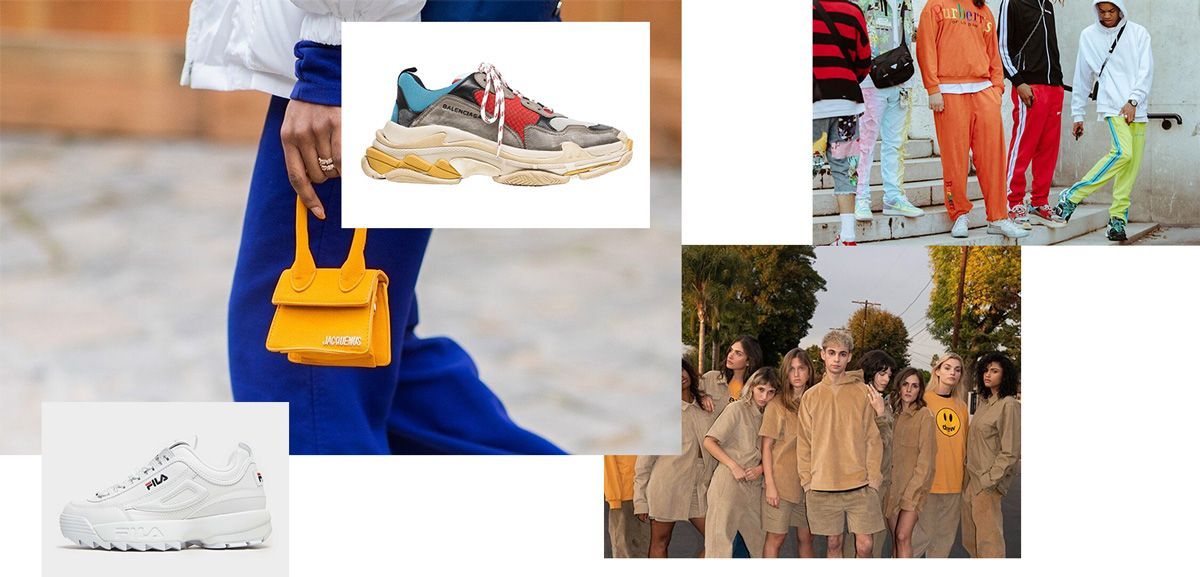 But the fact that the seasons have multiplied by a thousand, that the fashion cycle has been revolutionized in ultra-speed mode and that streetwear has been established as the main point of high-end and fast fashion firms, has generated trends that we should not ignore, and therefore have been the product of meme or complaint for Diet Prada. Here is a list of our 5 most hated.
TINY BAGS
We give the gold medal to the tiny bags: the first specialist trend in not raising any outfit. First there were the glasses in tiny format and this year it was the turn of the bags. A bubble that Jacquemus started to inflate for the first time on the catwalk SS2018 with his 3-inch miniature bag with top handle, the iconic 'Le Sac Chiquito'. A piece that has been a veritable ode to futility and has been surprisingly well received by the industry. In their fan lineup we find Rihanna or the Kardashian clan.
This 'finger accessory' has subsequently been boosted by other brands such as Erdem, Gabriela Hearst, Givenchy, Marc Jacobs and Maryam Nassir Zadeh. Thus, we have seen how a new wave of ultra-diminute bags have taken over the Spring-Summer 2019 collections in various iterations: from necklaces or vintage style purses in Erdem to fanny packs with Givenchy or miniature boxes with Gabriela Hearst.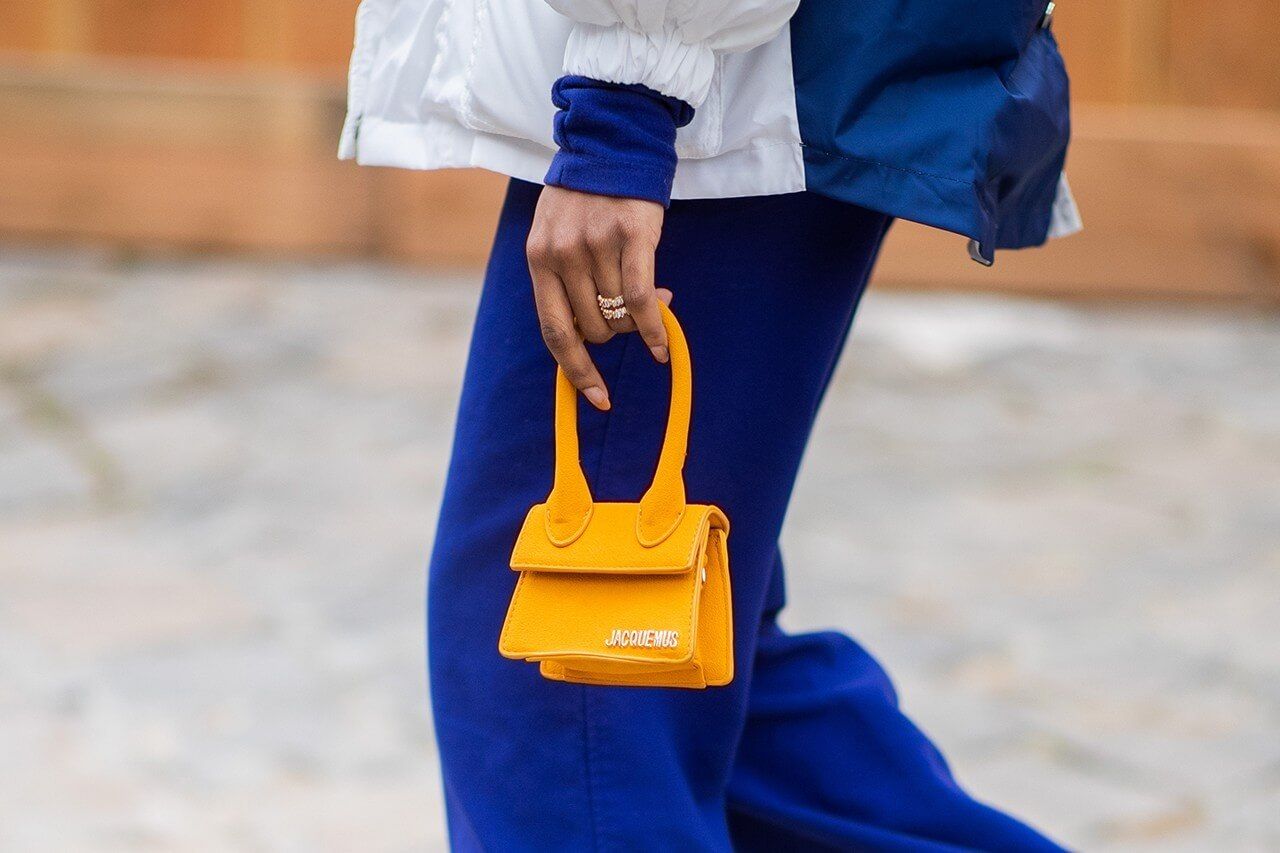 The latest version to come out was by Burberry, who released another $210 leopard print tiny bag or all-over case for the Airpods. This is how the brands have decided to bet on the "It" item regardless of its usefulness or longevity. Let's continue.
UGLY SHOES
The trend that reached its peak in 2017 has brought with it endless interpretations that have ignited the industry, but also many others that should rather be thrown into the fire and burned.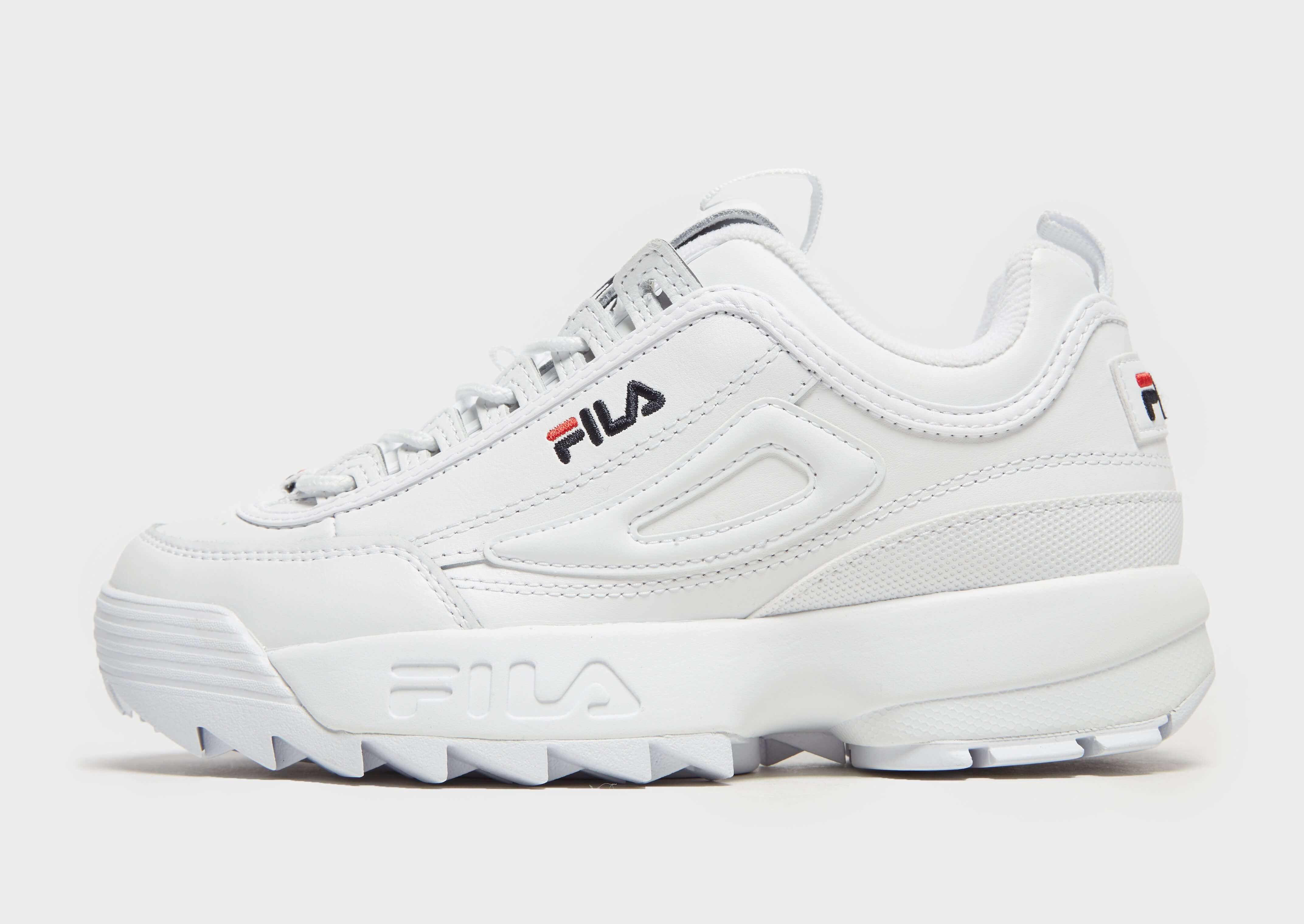 In our top 3 we find, of course, the Fila Disruptor: the most sought-after meme product on the Internet that, unfortunately, has taken over the streets around the world. Next, the luxury crocs with double soles that Balenciaga presented on PFW SS18 has also been a sign that ugly shoes should never have existed, or at least not in that way.
Not to mention the copies of the Triple S's or the Balenciaga Speed Runner. A real horror that defines the horrifying versions of fast-fashion that should be extinct now.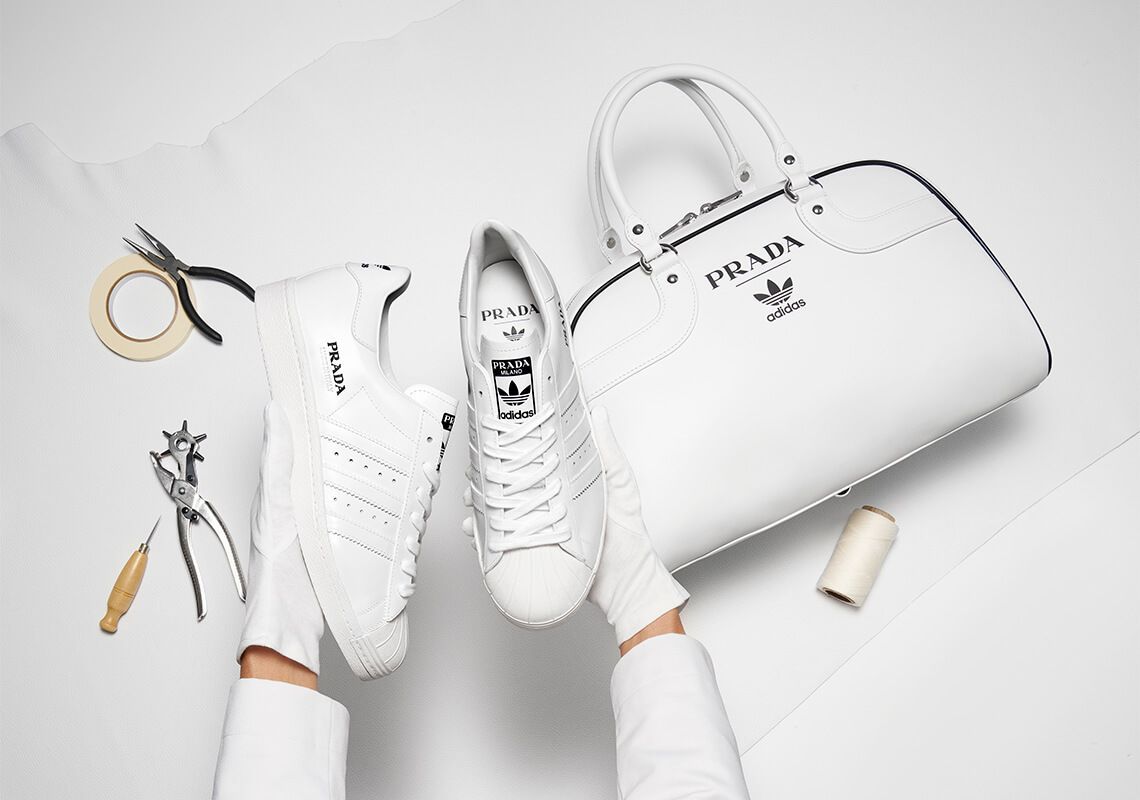 The Prada x adidas Superstar were also the big disappointment after a great expectation that ended up in a sneaker where creativity and effort were not even seen in its essence. So were the Air Jordan 1 x Dior.
'I love mixing different worlds, different ideas. Both the Jordan and Dior brands are emblematic of absolute excellence in their fields. To bring them together in this special collaboration is to propose something exciting and truly new', said Kim Jones. Truly new? You could have seen it already on a copy of the Marrakesh market.
THE COMMERCIALIZATION OF FEMINISM
Just a small part of the population knew what feminism really was until a little over three years ago, and they were so used to stereotypes and social structures that it is becoming very difficult to get out of them. It has been the real awakening of (almost) a whole society, despite the fact that there is still a big gender gap and an infinite glass ceiling.
In a capitalist system in which it is very easy to commercialize with an ideology that everyone follows, fake feminism has come to spread everywhere, even in PP or Citizens' politics, and in which Neanderthal parties like VOX are sinking to the Underworld. But what role has the fashion industry played in this movement?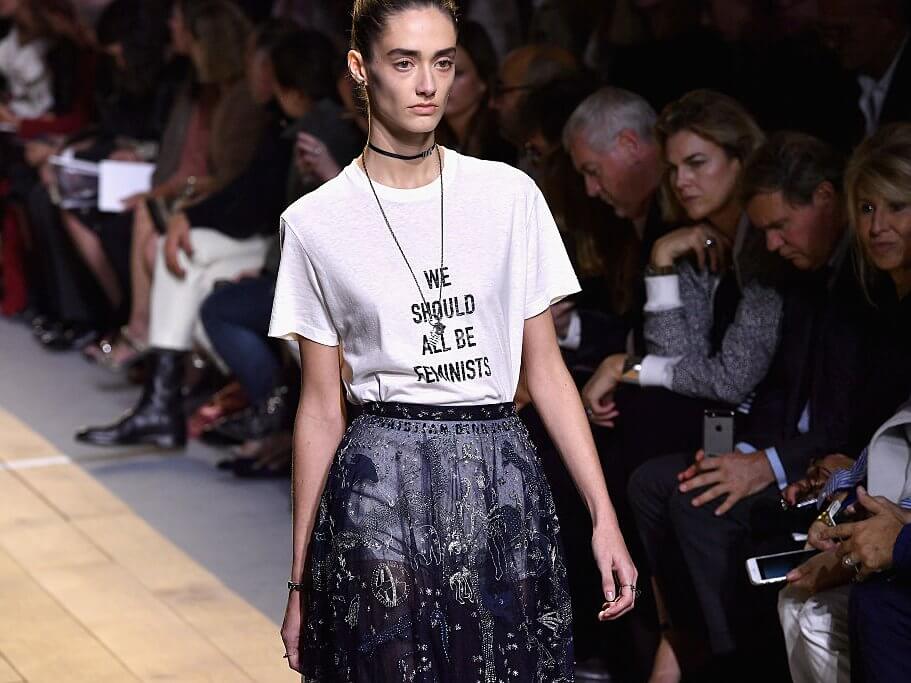 Feminism in fashion has come from haute-couture brands like Dior and its 'we should all be feminists' in Maria Grazia Chiuri's first collection for SS17, to Amancio Ortega's low-cost with a 'no is no' in the Stradivarius window.
Thus, we have seen an infinite number of feminist slogans on the T-shirts of the Inditex magnate such as 'girls do not dress for boys', 'women rules', 'women will change the world', 'girls support girls' or 'my body, my mind, my choice' that decide on women's bodies. And the fact is that, not by dressing in an ideology, one follows the same one.
Prabal Gurung's high-end industry with 'The future is female' or the 'girls can do anything' and 'girls just wanna have fundamental rights' from Zadig & Voltaire have also contributed their version to the fashion system. In short, many brands have jumped on the bandwagon of fake feminism when they had never before included these ideals in their heritage, as if activists like Vivienne Westwood had done so, who has defended feminism and sisterhood from the roots of his brand, and has helped to open the eyes to the society through fashion and art.
THE HYPEBEAST LOOK
Apart from cracking an eyebrow, painting freckles or wearing infinite acrylic nails, the 'the more money I wear in the fit the cooler I am' has been stylized to exorbitant levels, even reaching Youtube with programs like: 'How much money your outfit costs'. From wearing the massive and almost identical copies of Korea -and around the globe- to the high-end brands with their own versions, we review the look of the hypebeast.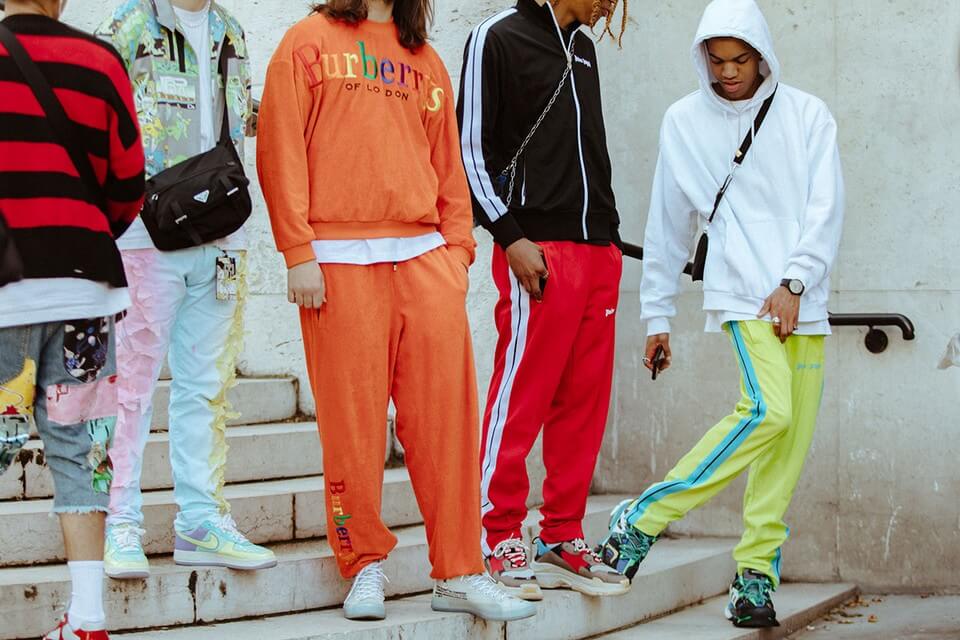 Buying a Supreme fanny pack, one of the most overrated brands on the scene, and even worse Supreme Spain, and four garments from Palace, Bape, Anti Social or Pleasures nonsense and a Off-White or a Yeezy does not make you more or less than someone else, and even less have more style. This is what over-mixing brands are like in the same fit, regardless of the essence of each one or the style, because here the only thing that matters is the hype.
In an era of streetwear madness where people do their best for sneakers, where they steal and resell them endlessly, it's becoming an '80s throwback in the Bronx, but in ultra-sicko mode. Thus, hypebeasts are blowing a streetwear bubble that has been questioned for some time, even by Virgil Abloh himself.
THE EXPLOITATION OF STREETWEAR BRANDS
As I mentioned before, the streetwear craze has made everyone want to generate their version of the trend without having any vision or background behind it. Justin Bieber's Drew brand would be a clear example of this, which is prized for exorbitant money when it's actually worth one dollar.
It's really nice that streetwear has come out of the underground to become a pop product. It's great that all the high-end brands have launched their vision while respecting their codes and their archives, but what about all those brands that have no foundation whatsoever and that are based on printing graphics on cotton T-shirts?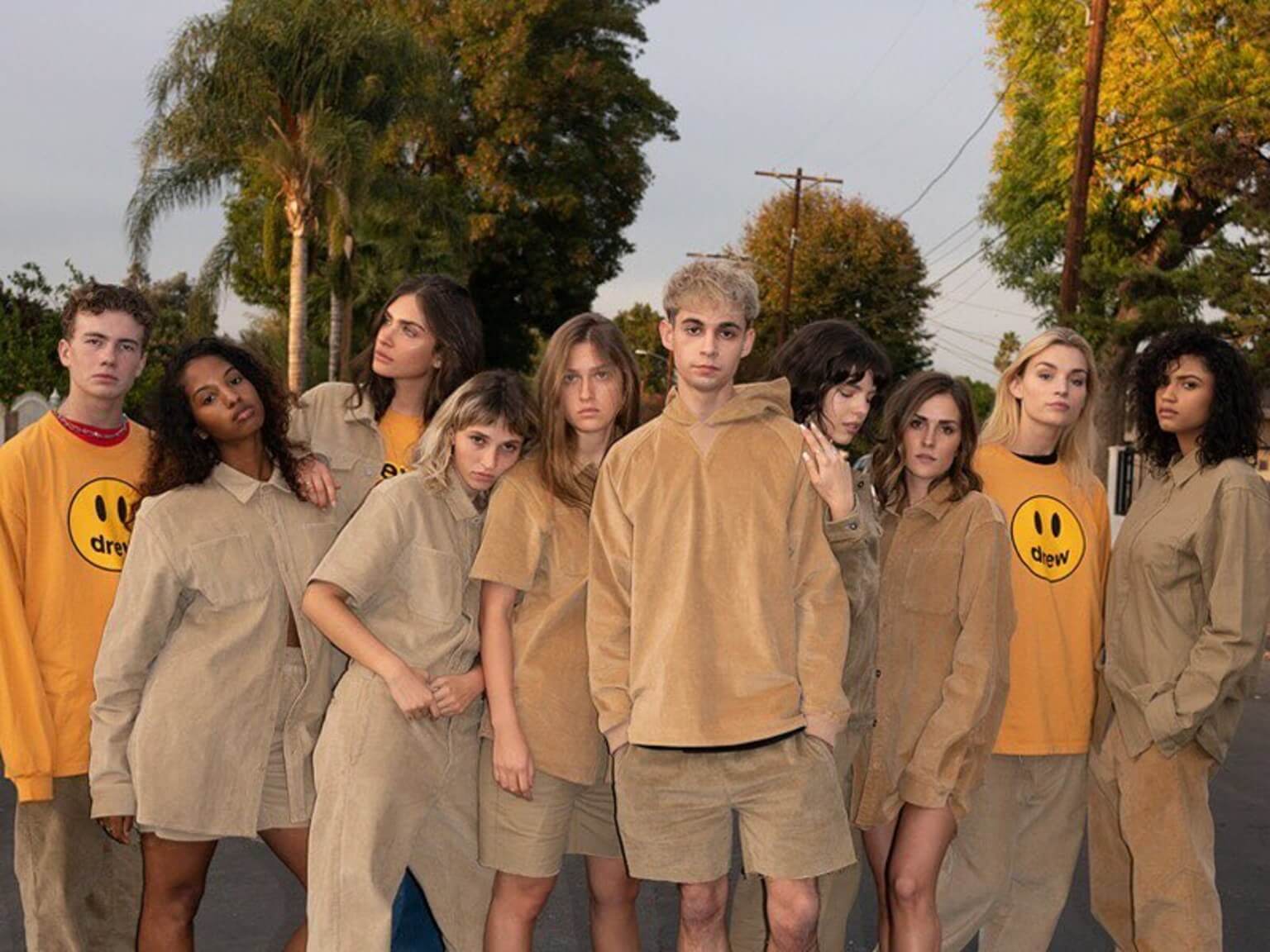 Why? Matthew Williams of ALYX once said that 'making clothes is a responsibility, and those who want to do it should take a test'. Because, real DIY  and talent have become secondary to the Internet or Instagram, where people with no previous study or specialization in the sector have created an infinite showcase of meaningless garments.
Let us hope that in 2020 they will question whether it is really necessary to do so, when they are also damaging the environment. The fact that you can do something does not mean that you should do it, and certainly not that it is fashion.