READ IN: Español
Is it possible that Vetements is taking fashion seriously at last? May Demna's exit from the Belgian firm the beginning of more mature collections and less shrill ones?  Its presentation in Paris left us with a smile, but without meme material too.
And Vetements succumbed to the unstoppable rise of tailoring. Demna Gvasalia departure was a shock and left the firm's future in the balance. Its founder left the controversial Belgian brand in his brothers' hands and, after Paris' show, it looks like the best decision he could make. After several collections confusing the industry and all fashionistas with his proposals for Balenciaga and Vetements, fusing both and not knowing whats was what, FW20 reveals an evolution in their imaginary en in the offerings from the Flemish house.
Beyond the sartorial pieces, we can see that Guram is also into oversized exterior garments and the club-like aesthetic with gothic hues, being black and leather protagonists of this last selection.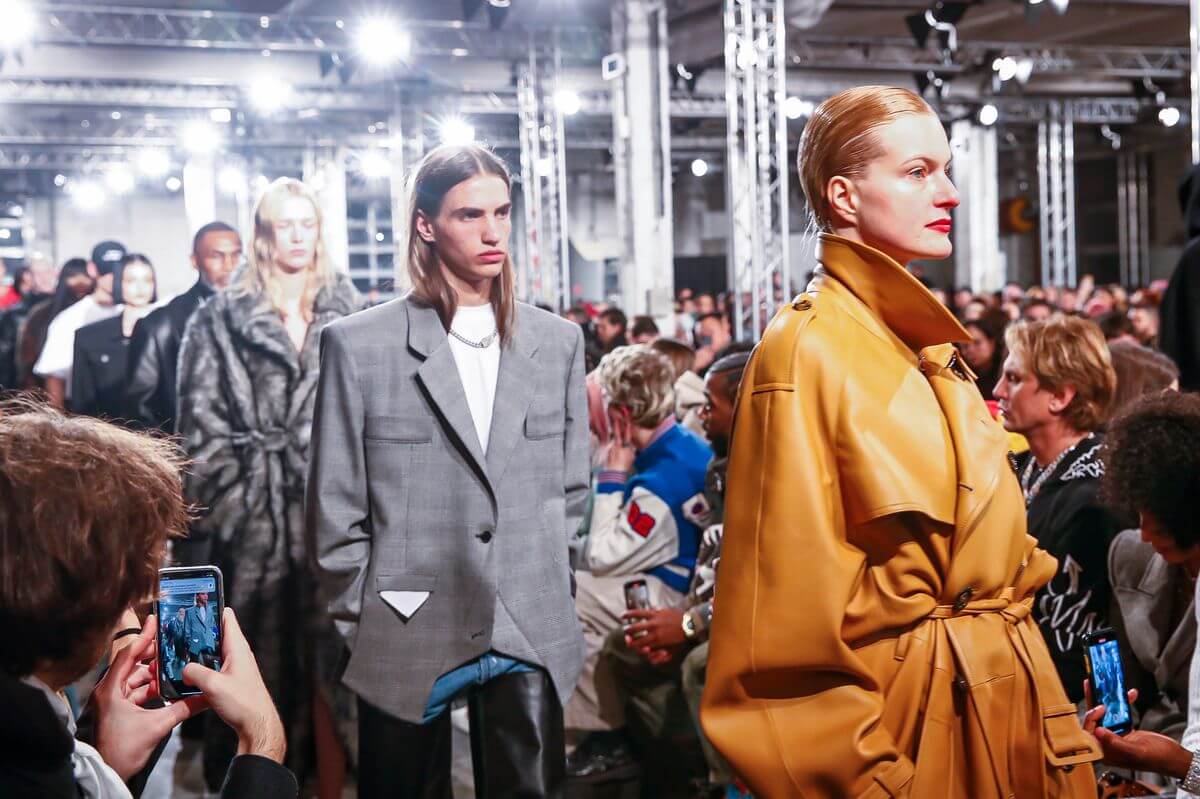 Streetwear pieces and the characteristic invasive branding from the Georgian family remains in this PFW, as well as their satiric and nonconformist messages in their grapics ("No social media, thank you" or "It costs $0,00 to be a nice person"), flaming prints, a minimalistic and extremely eco-friendly vision in their mise-en-scene. Previous to the show, it was suggested to use their phones' torch to light up the place to see the fashion show, Guram reduced to the minimum the use of make up and those in the room were seated in humble beer benches.
Demna's little brother's message is clear: clothes must be the one thing to shine, not the stage or the designer himself. Blame Margiela for the inspo.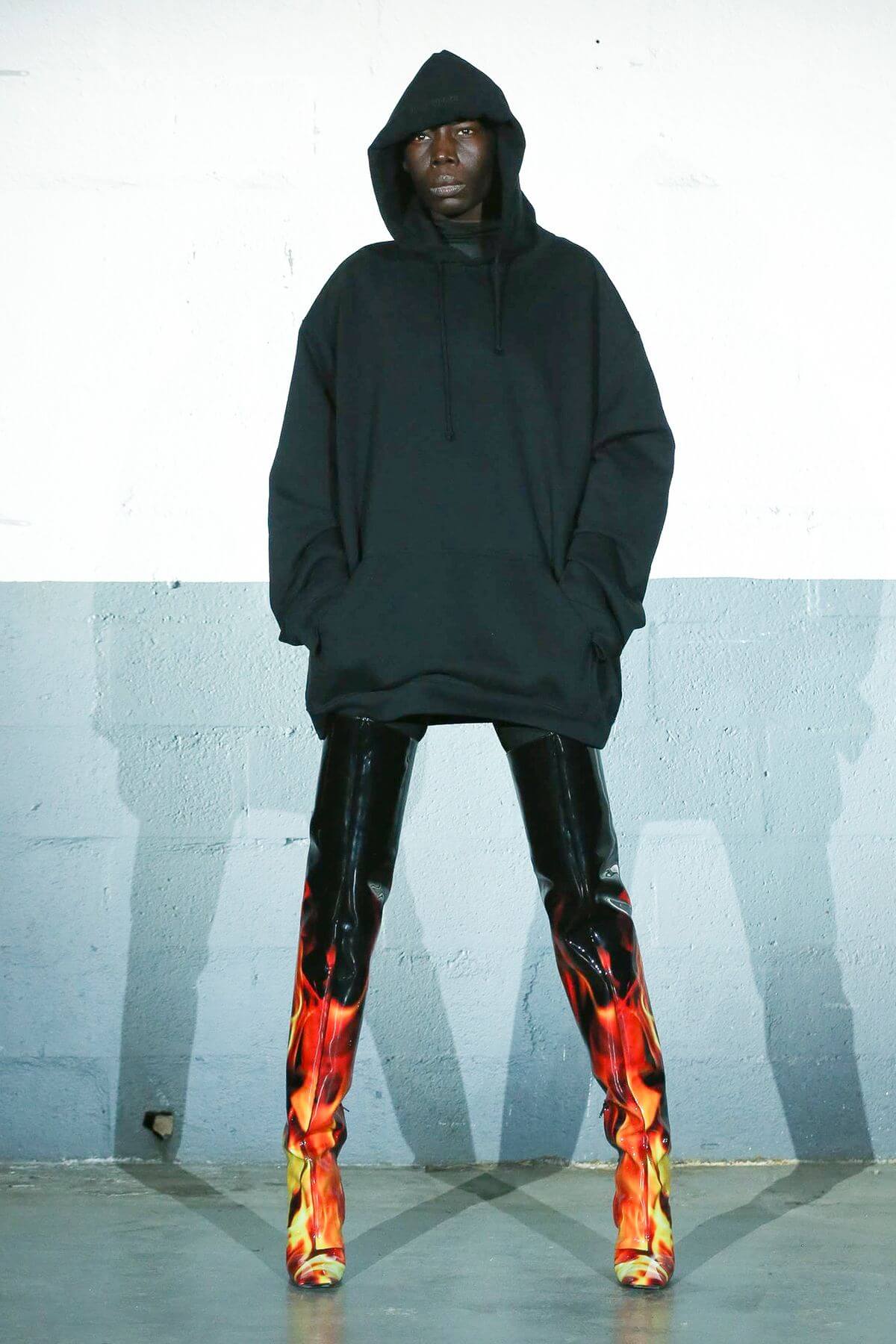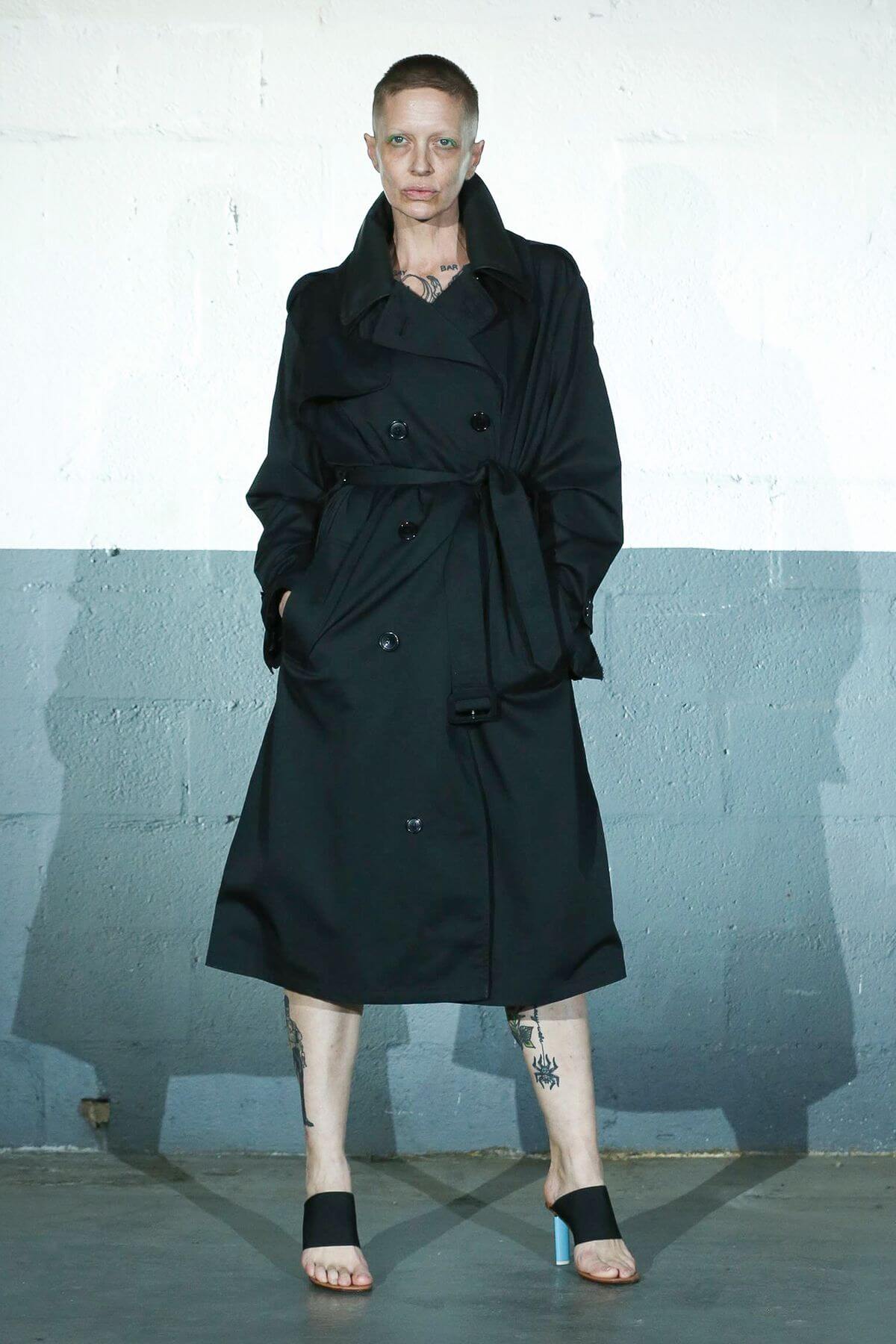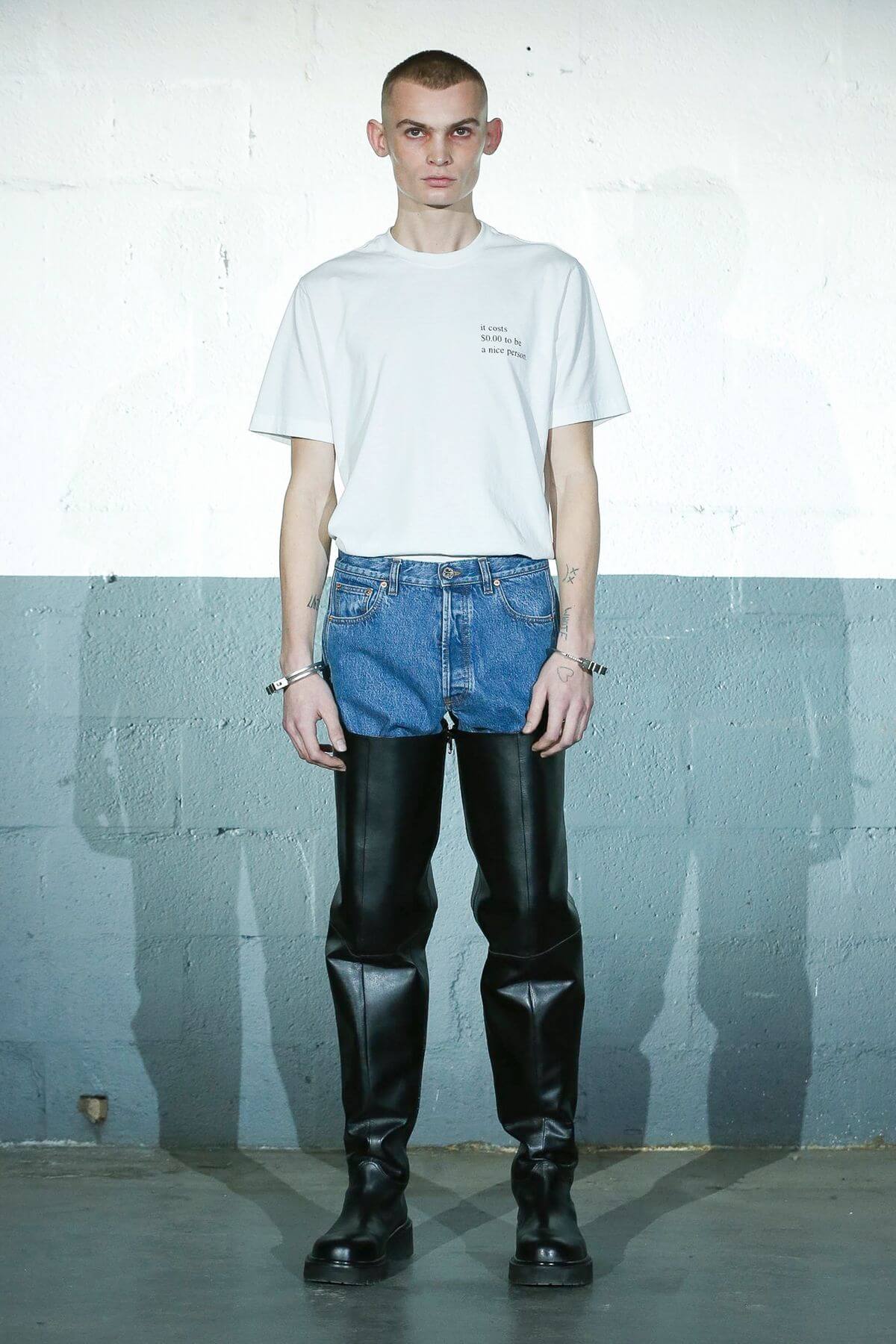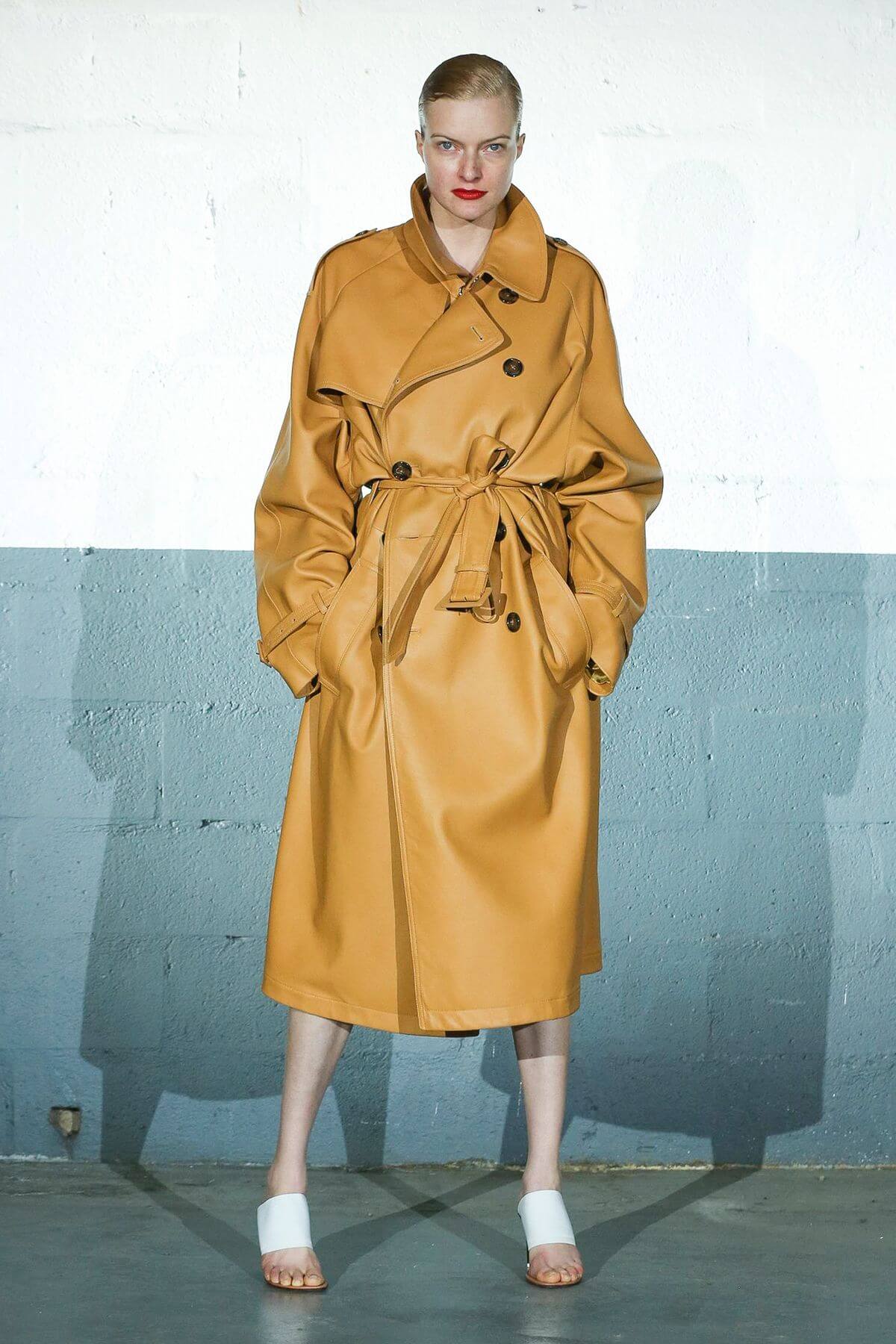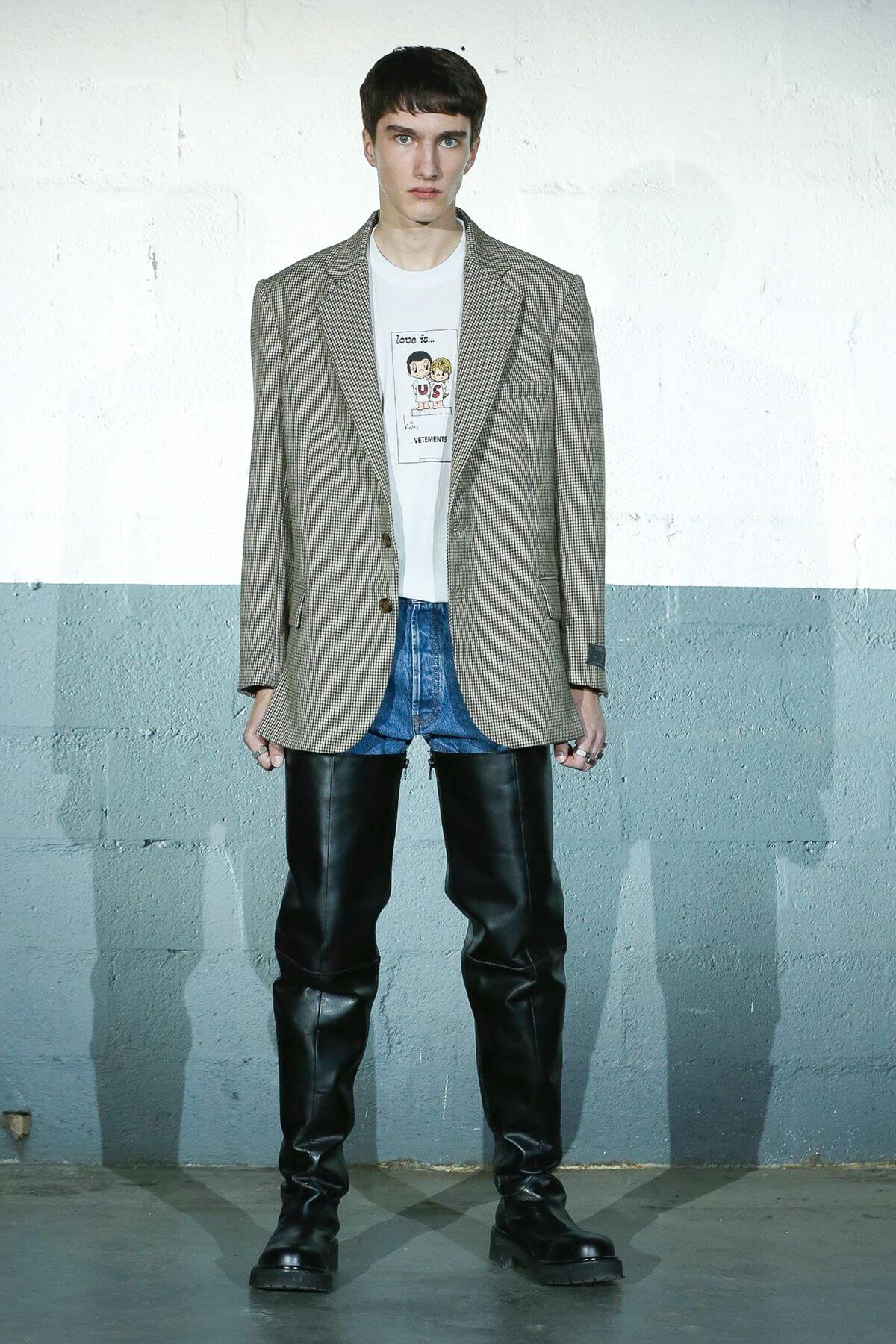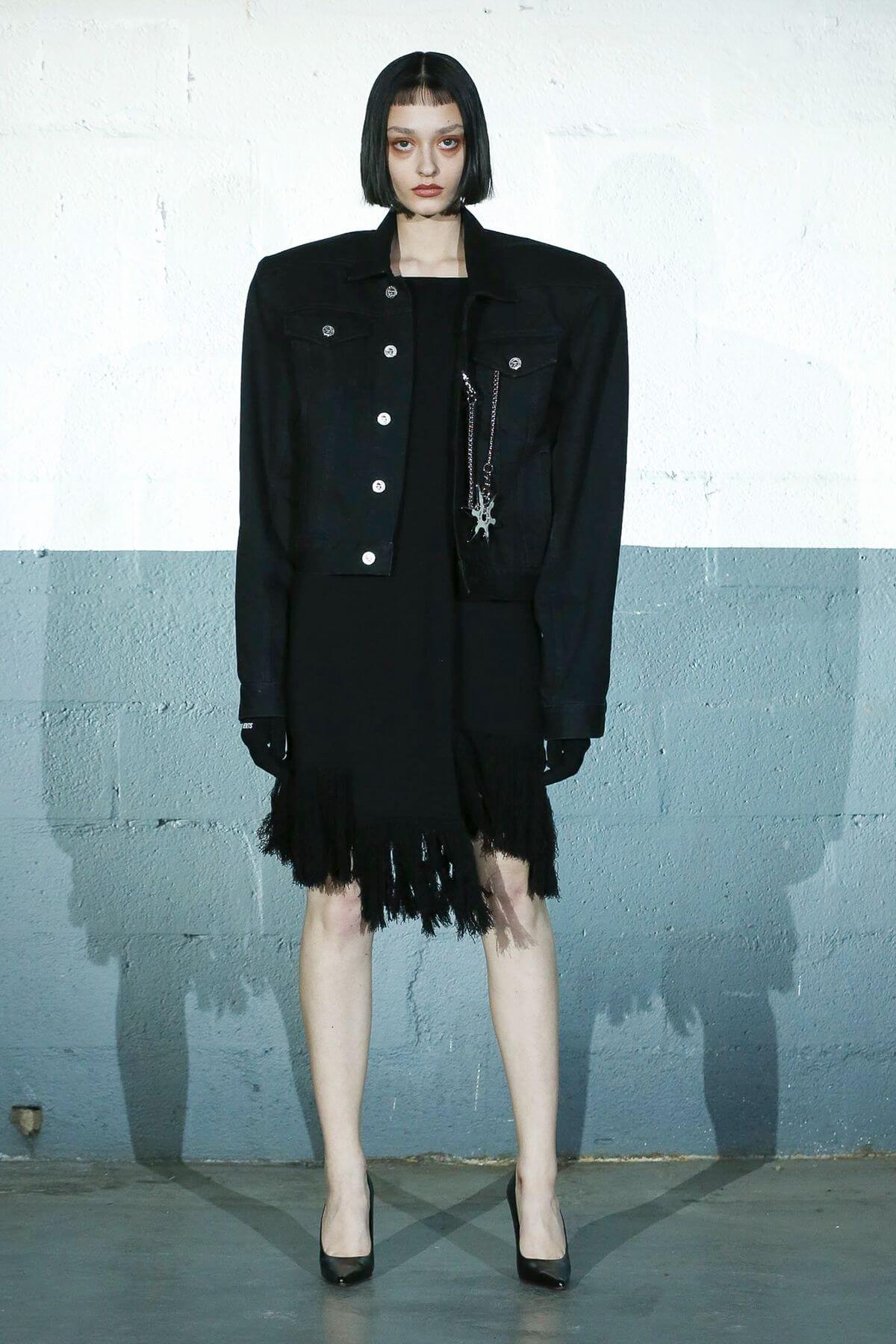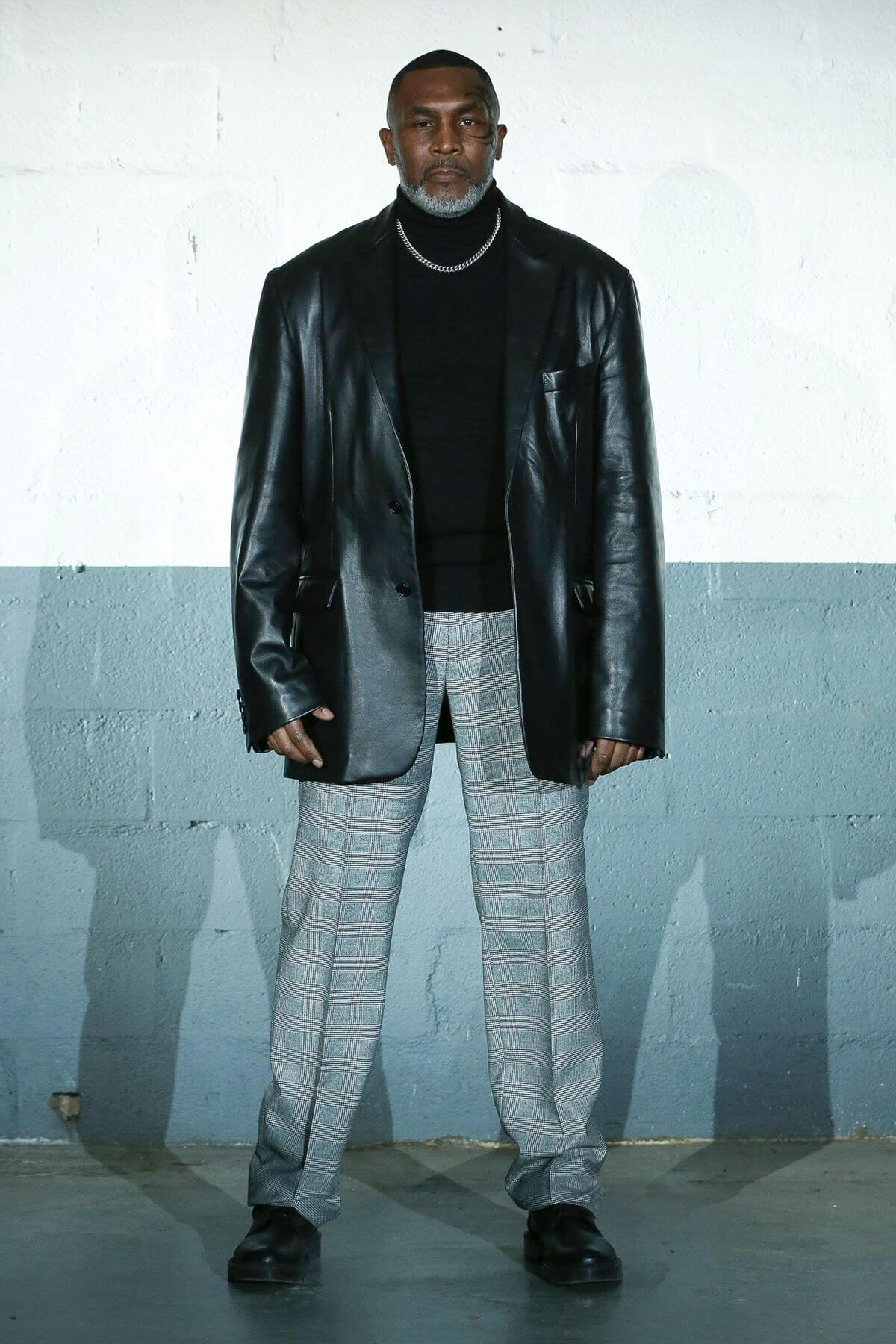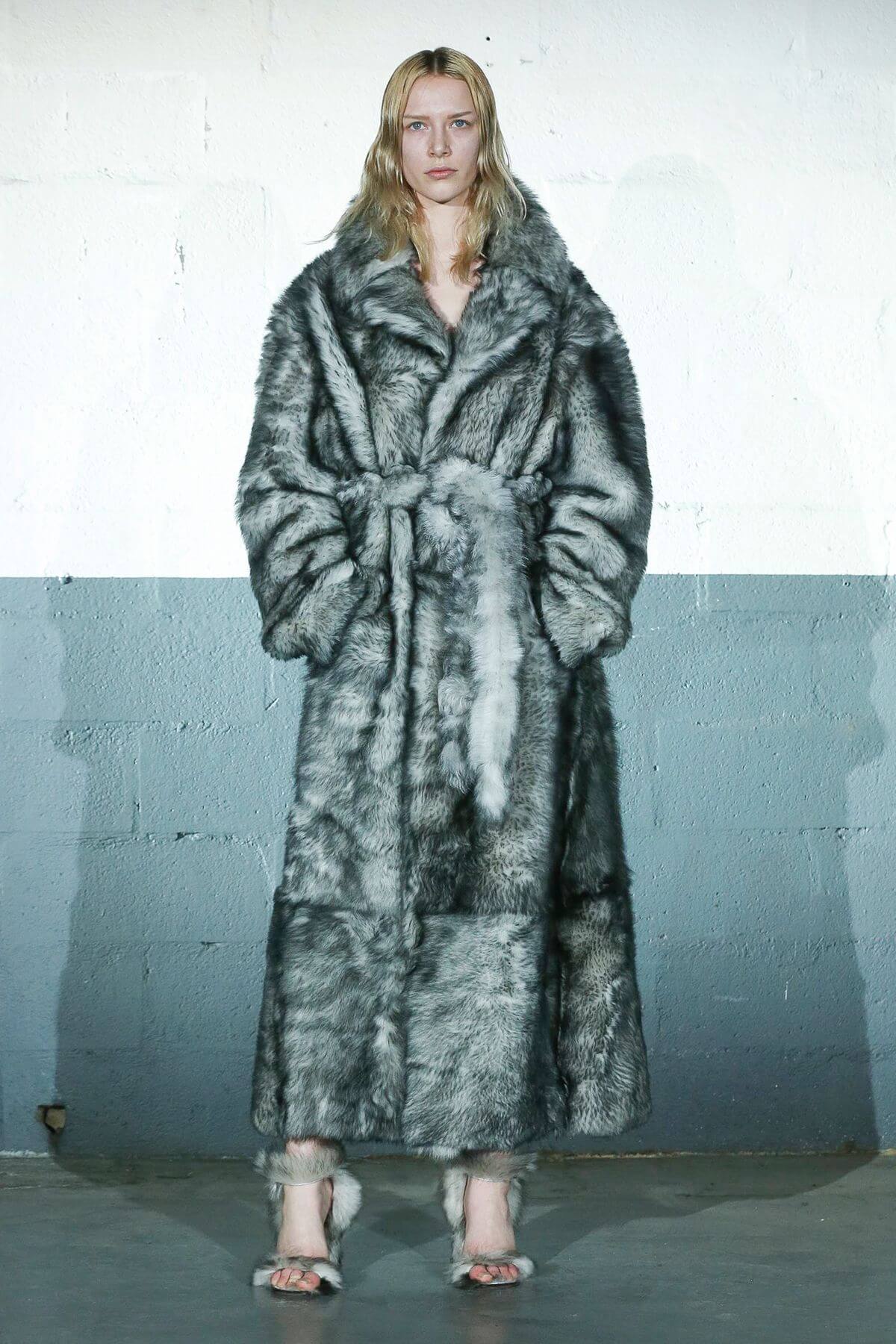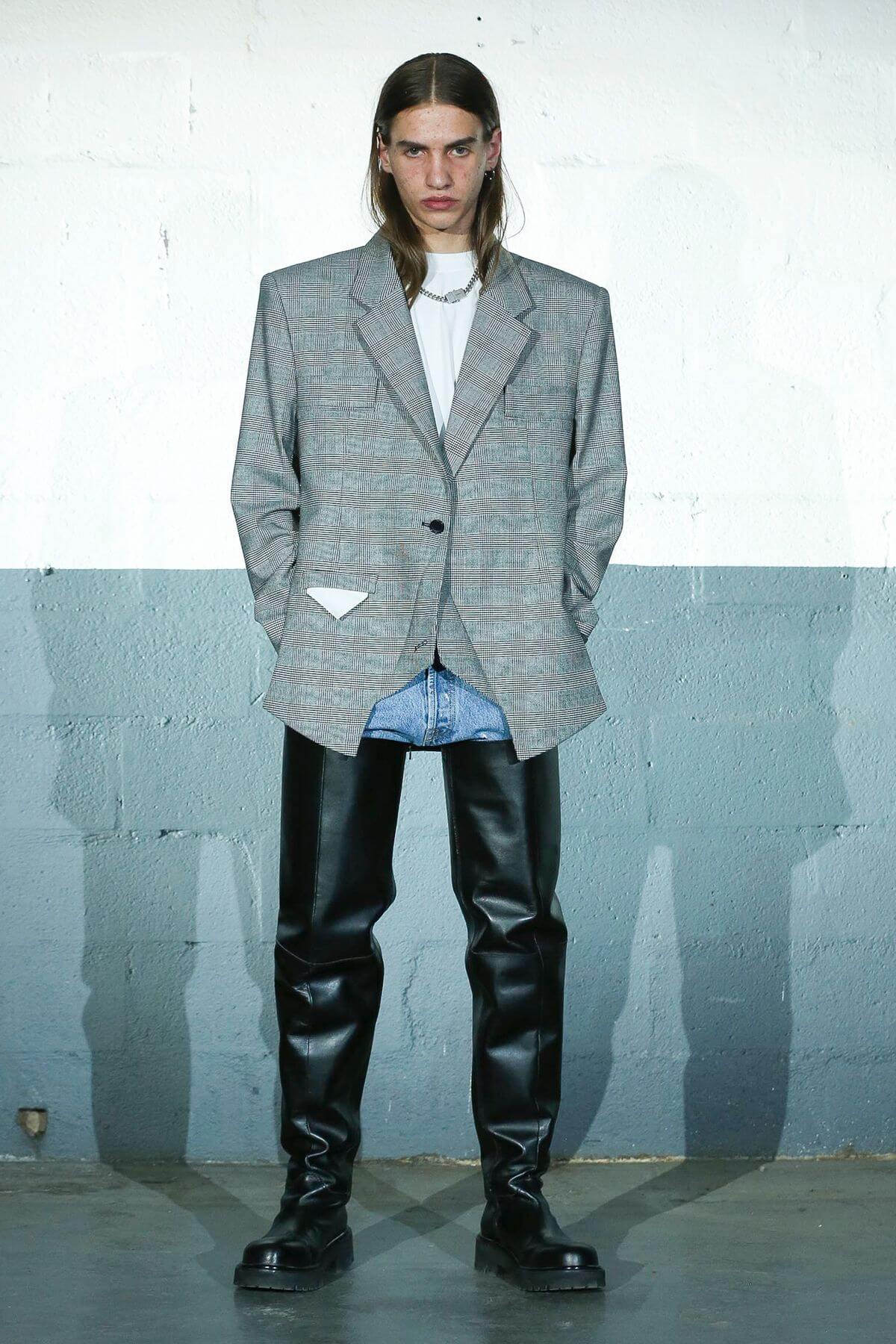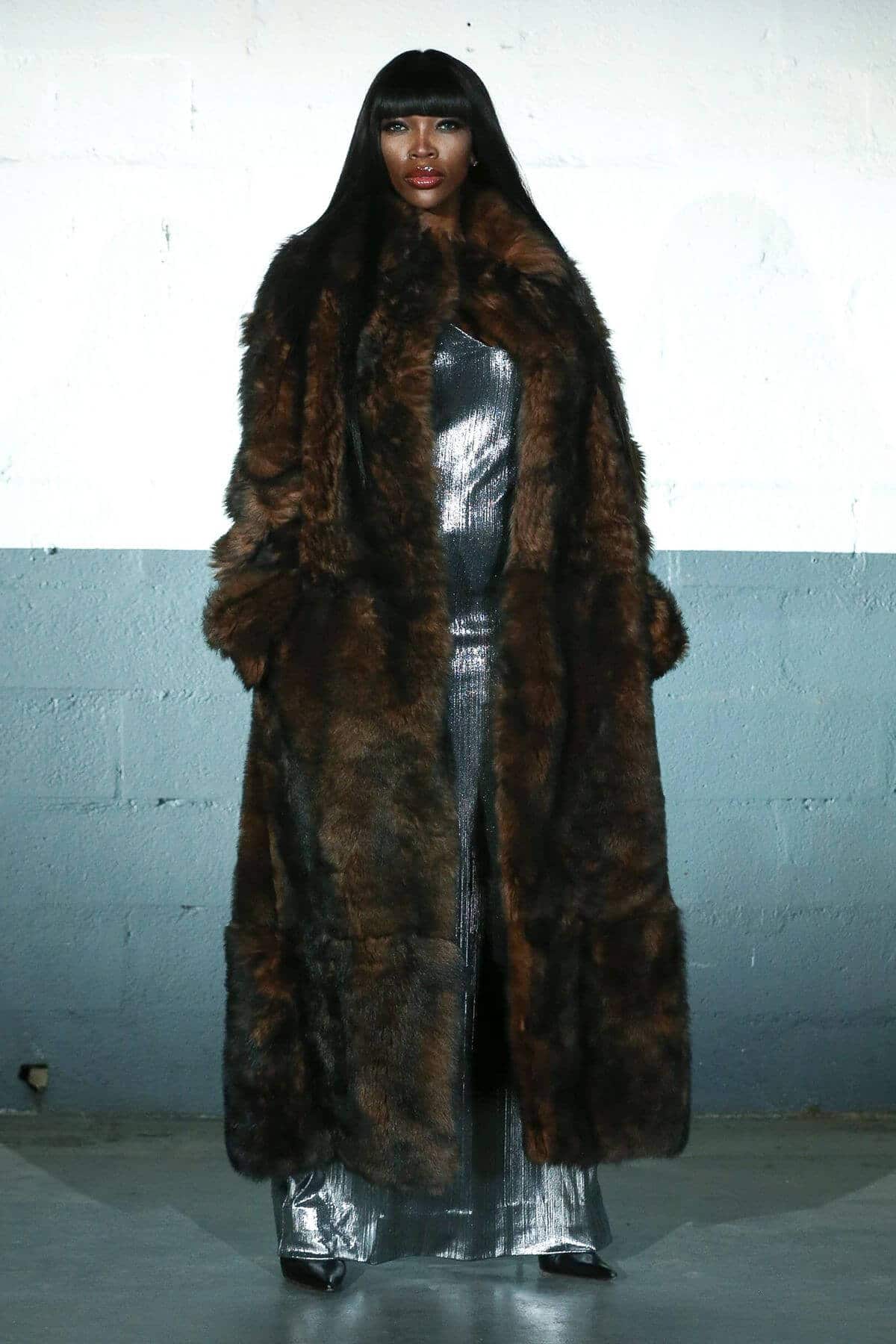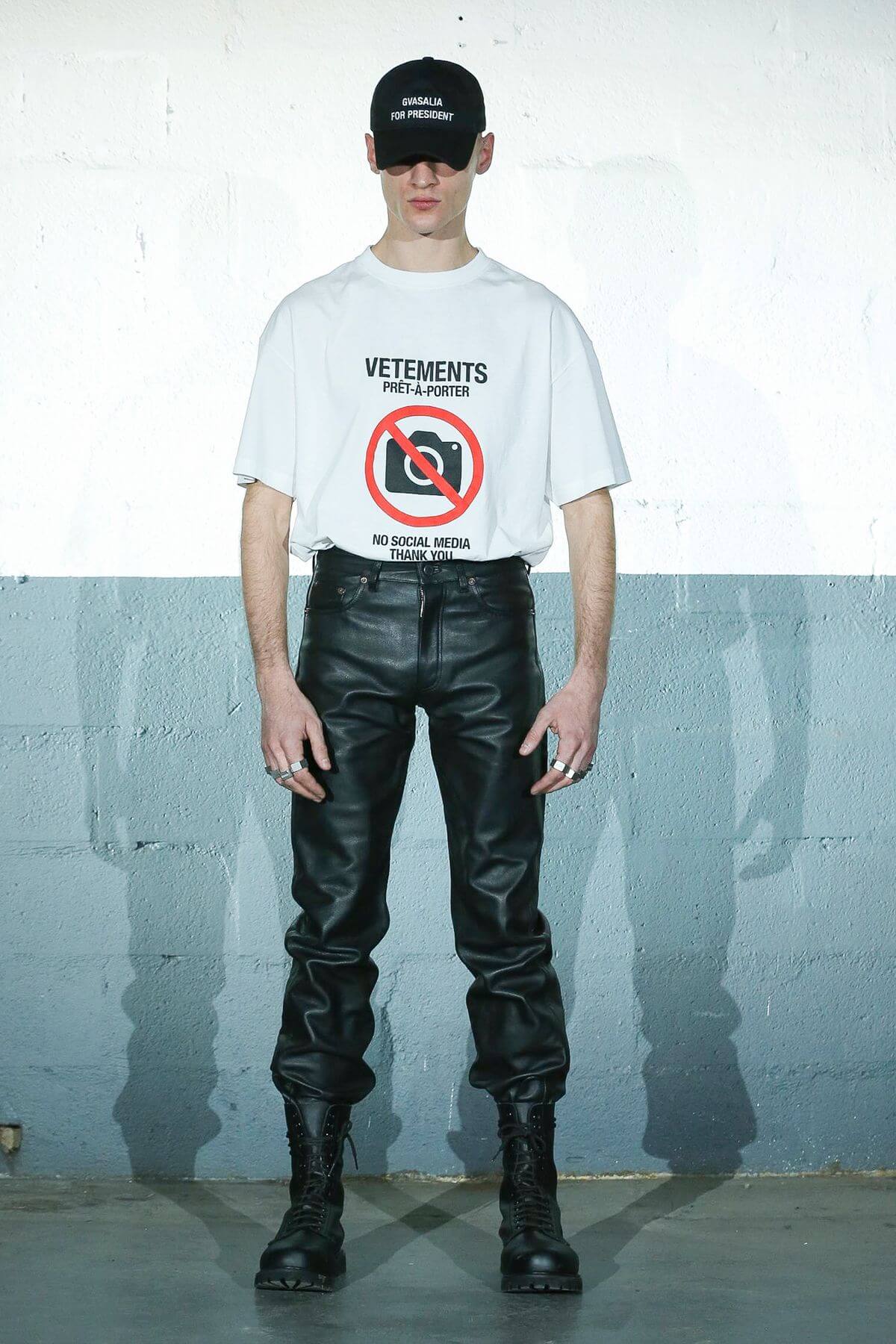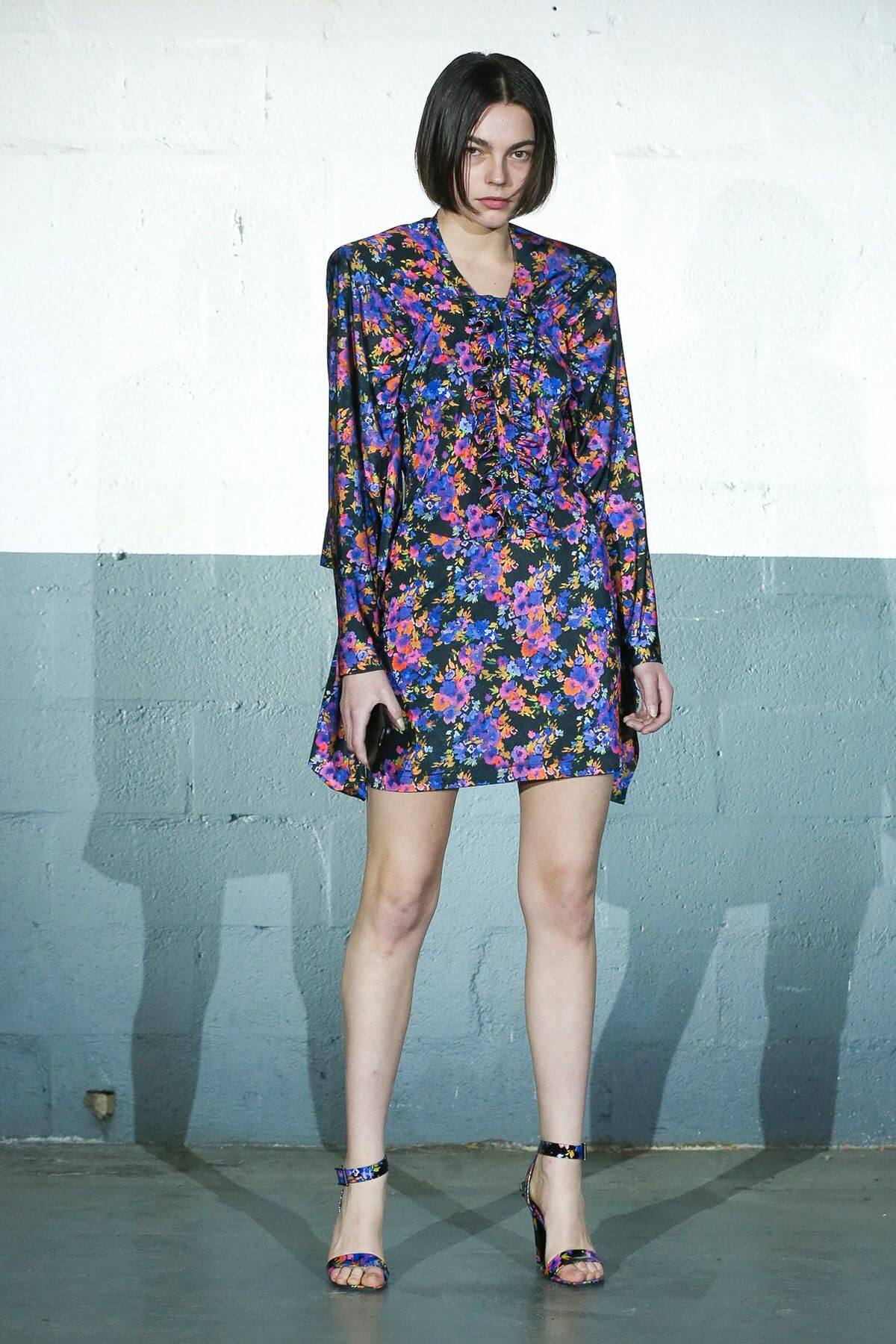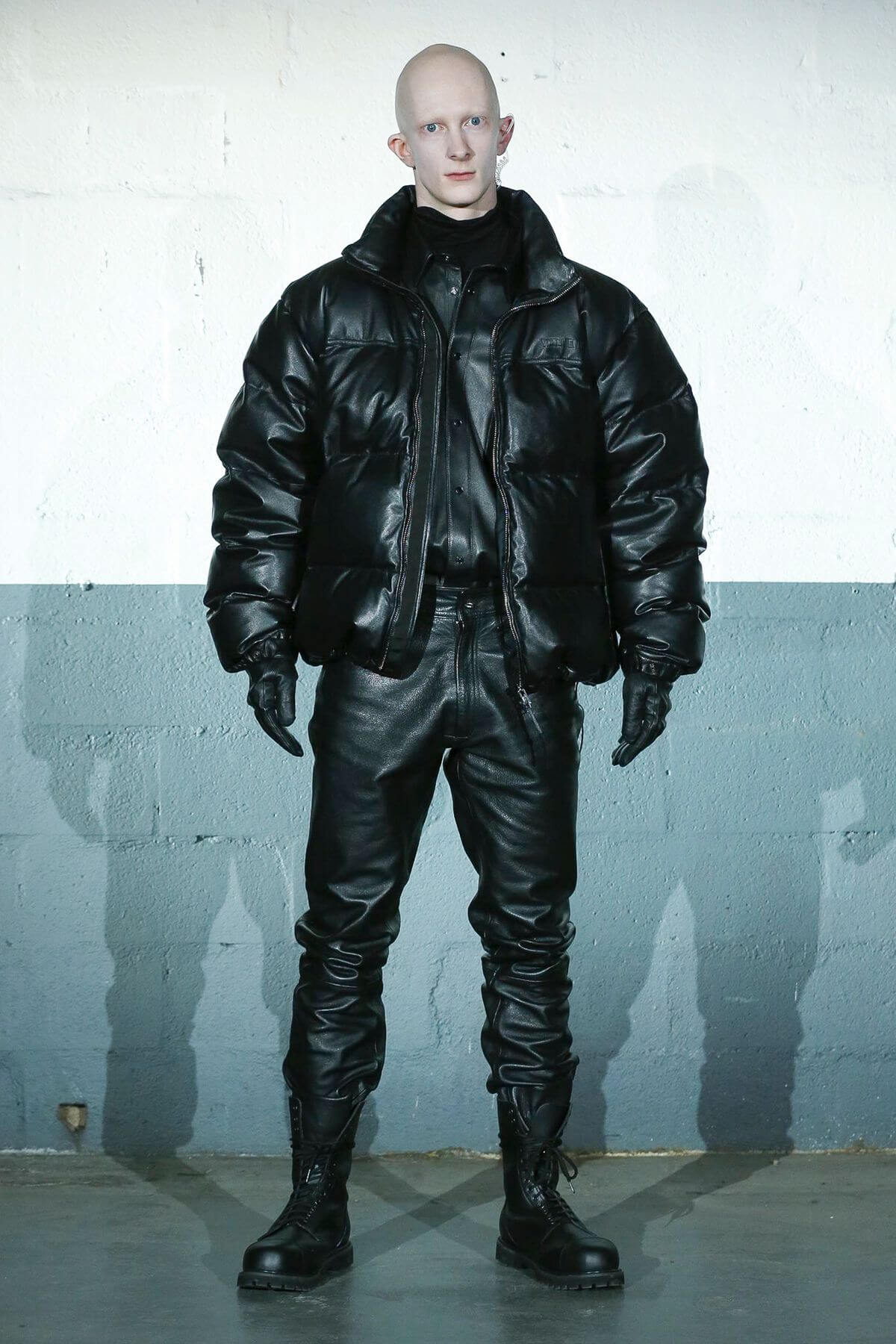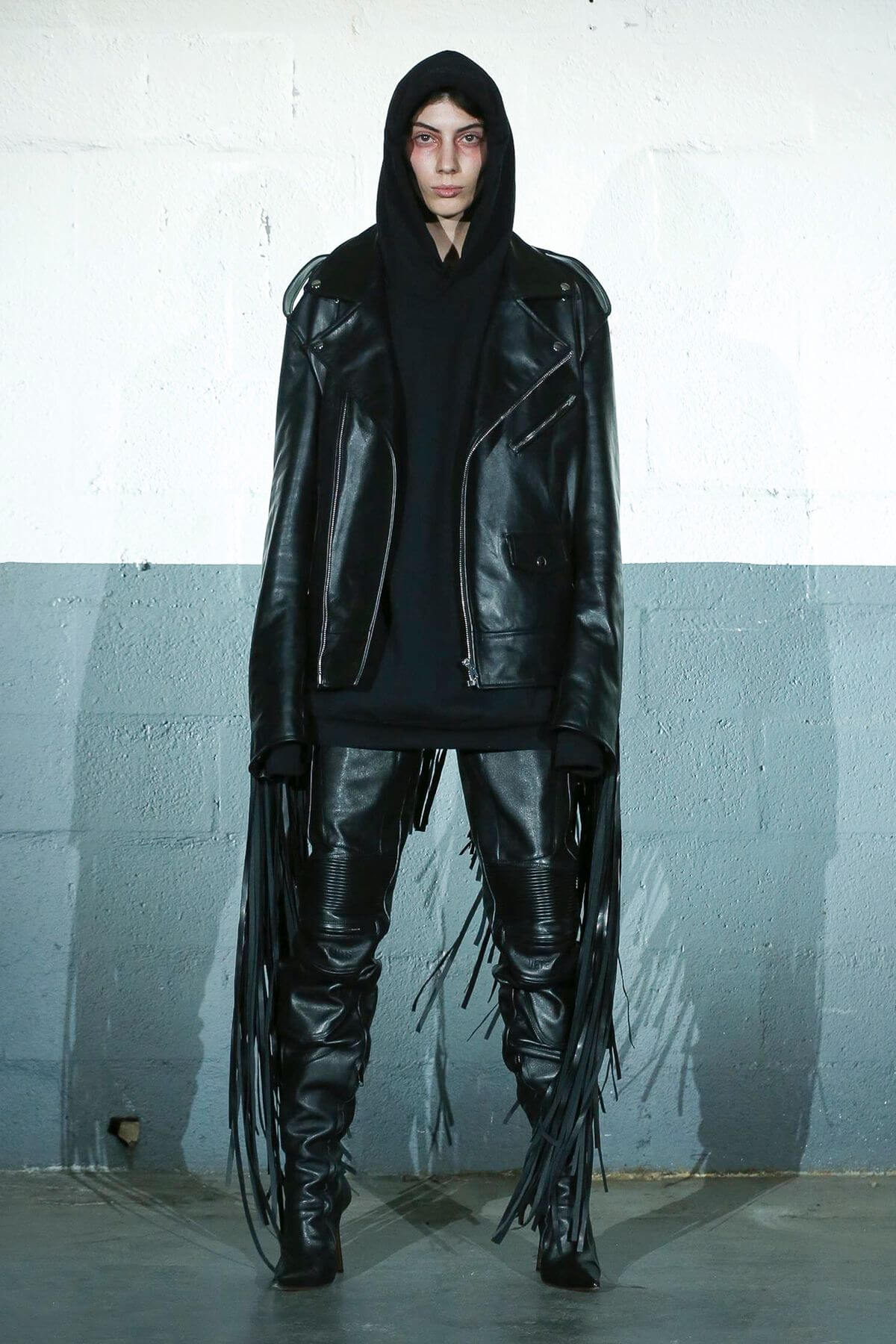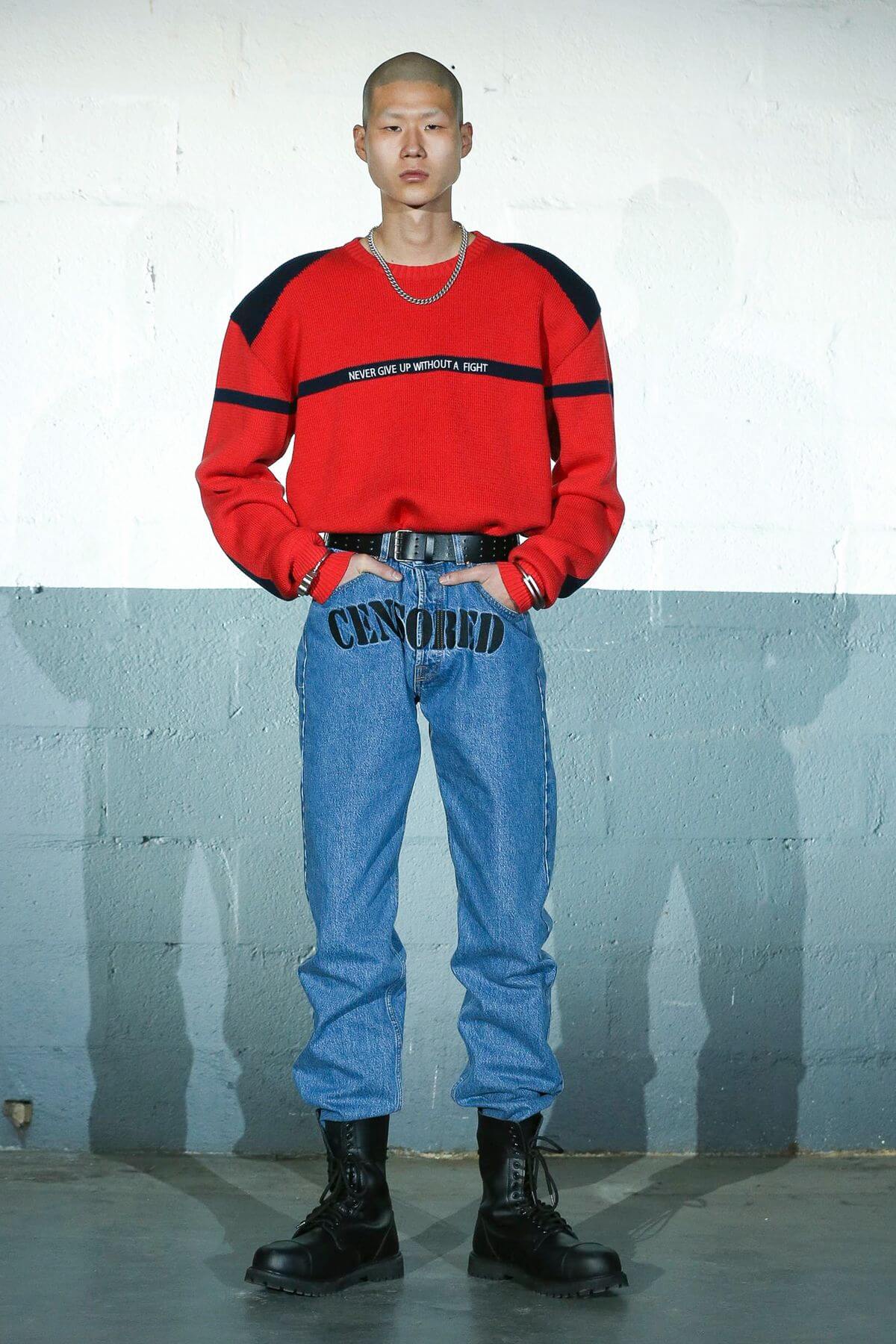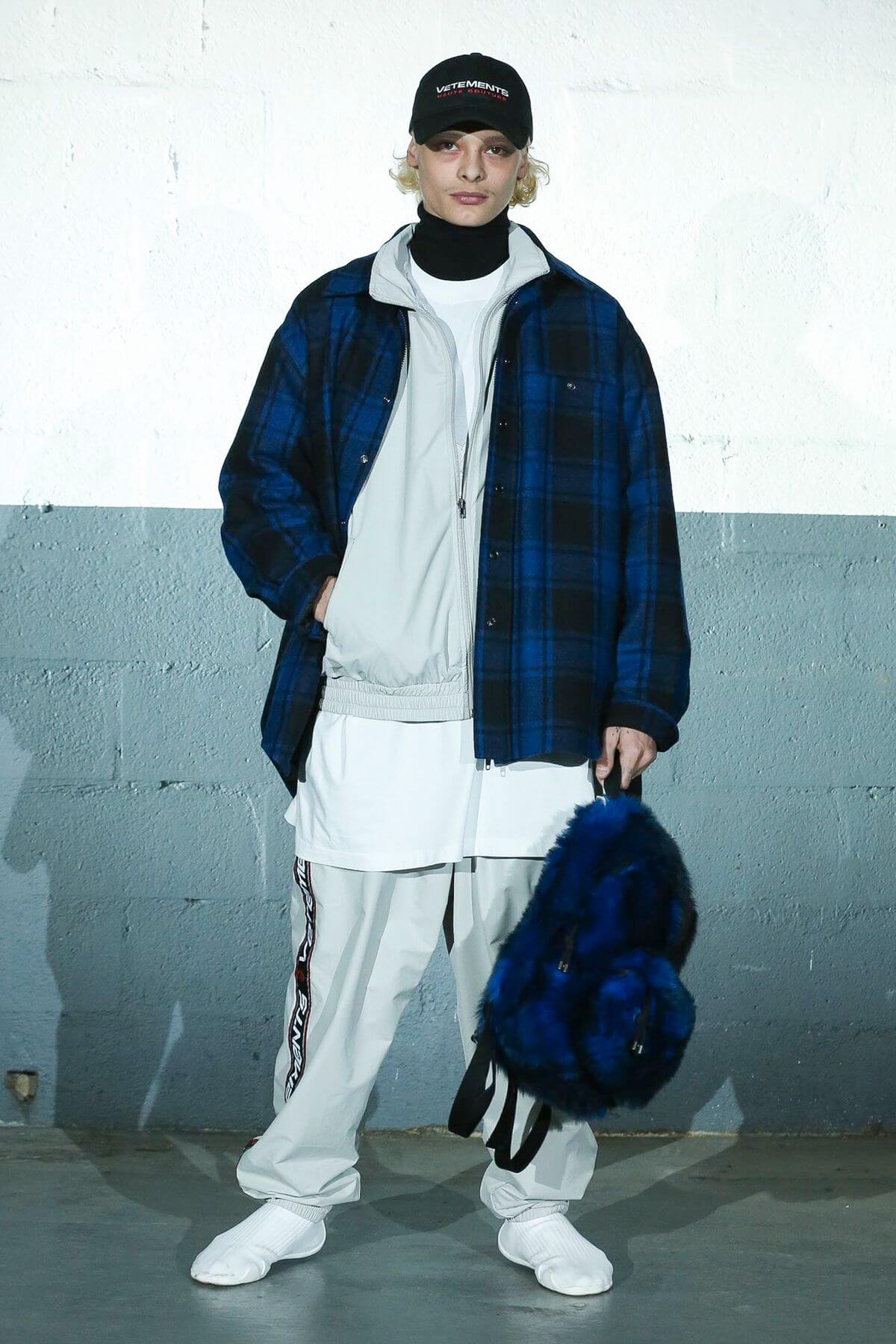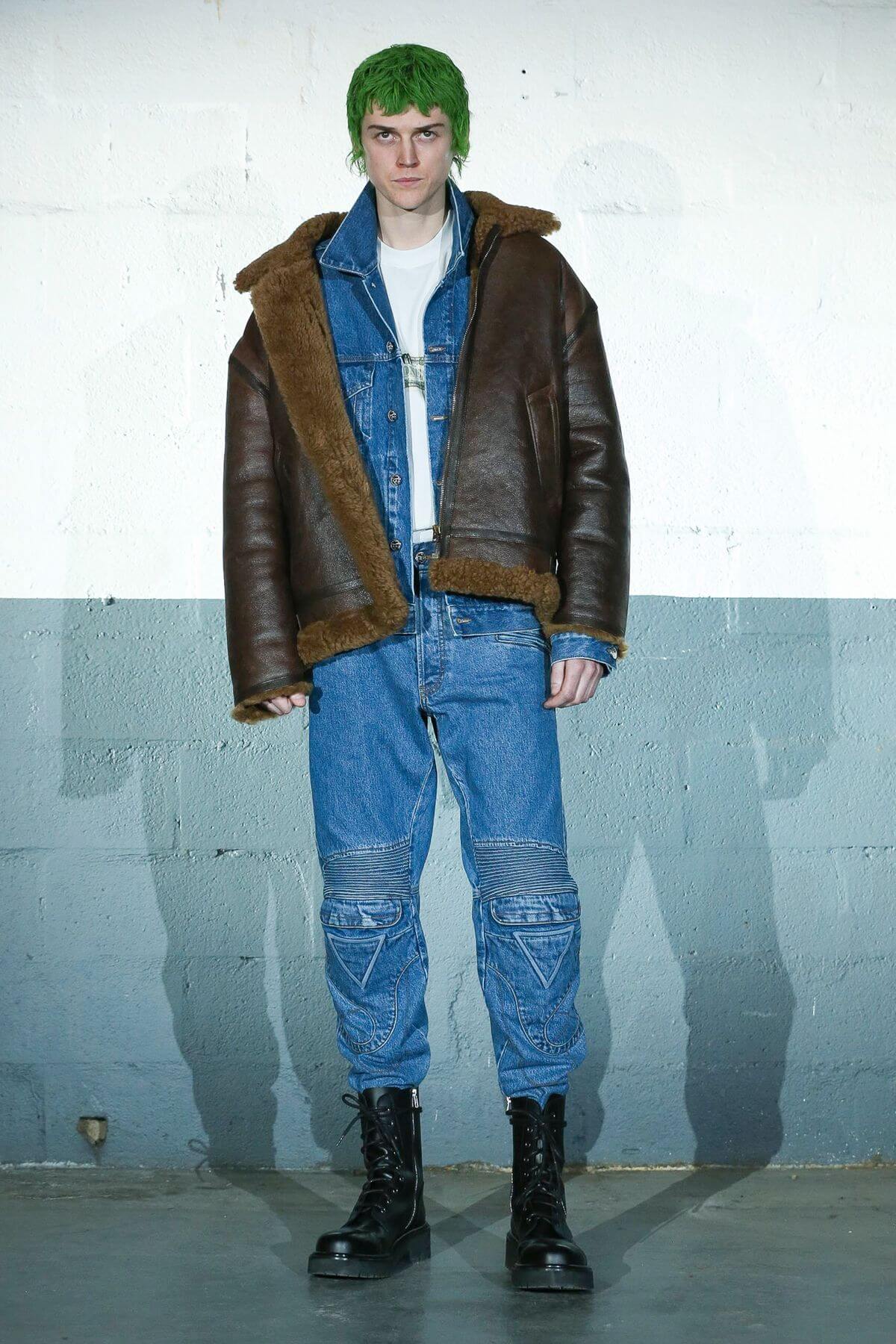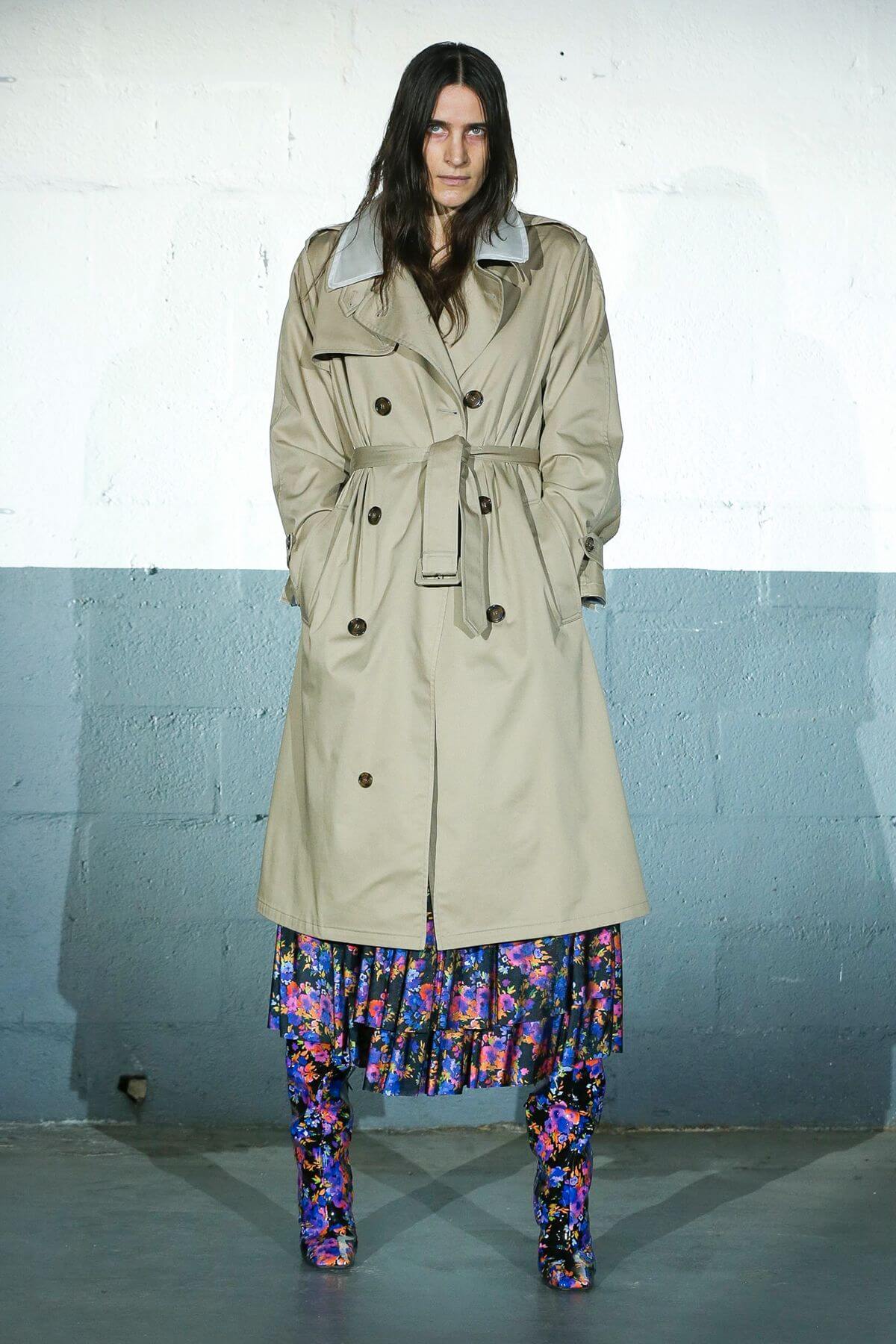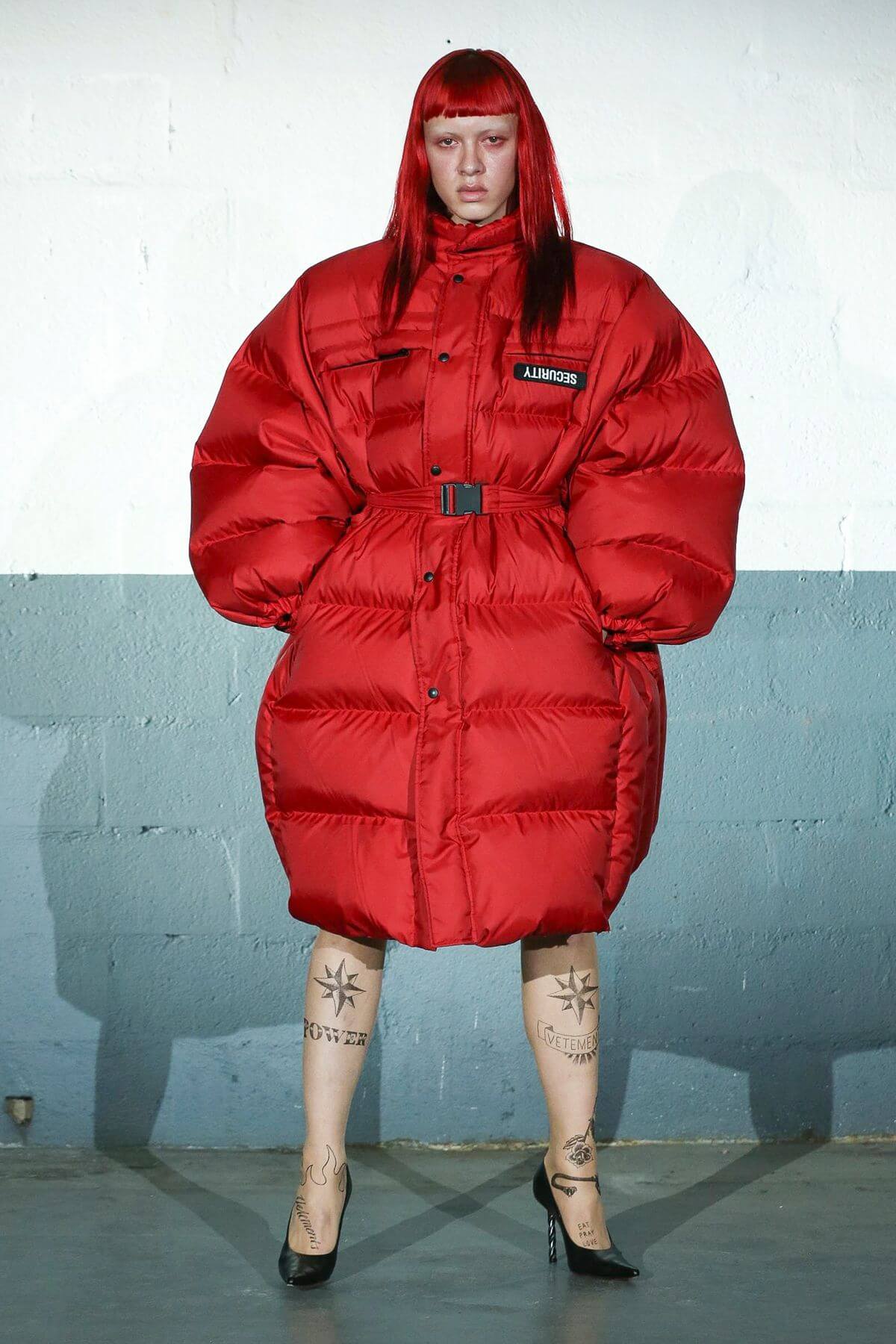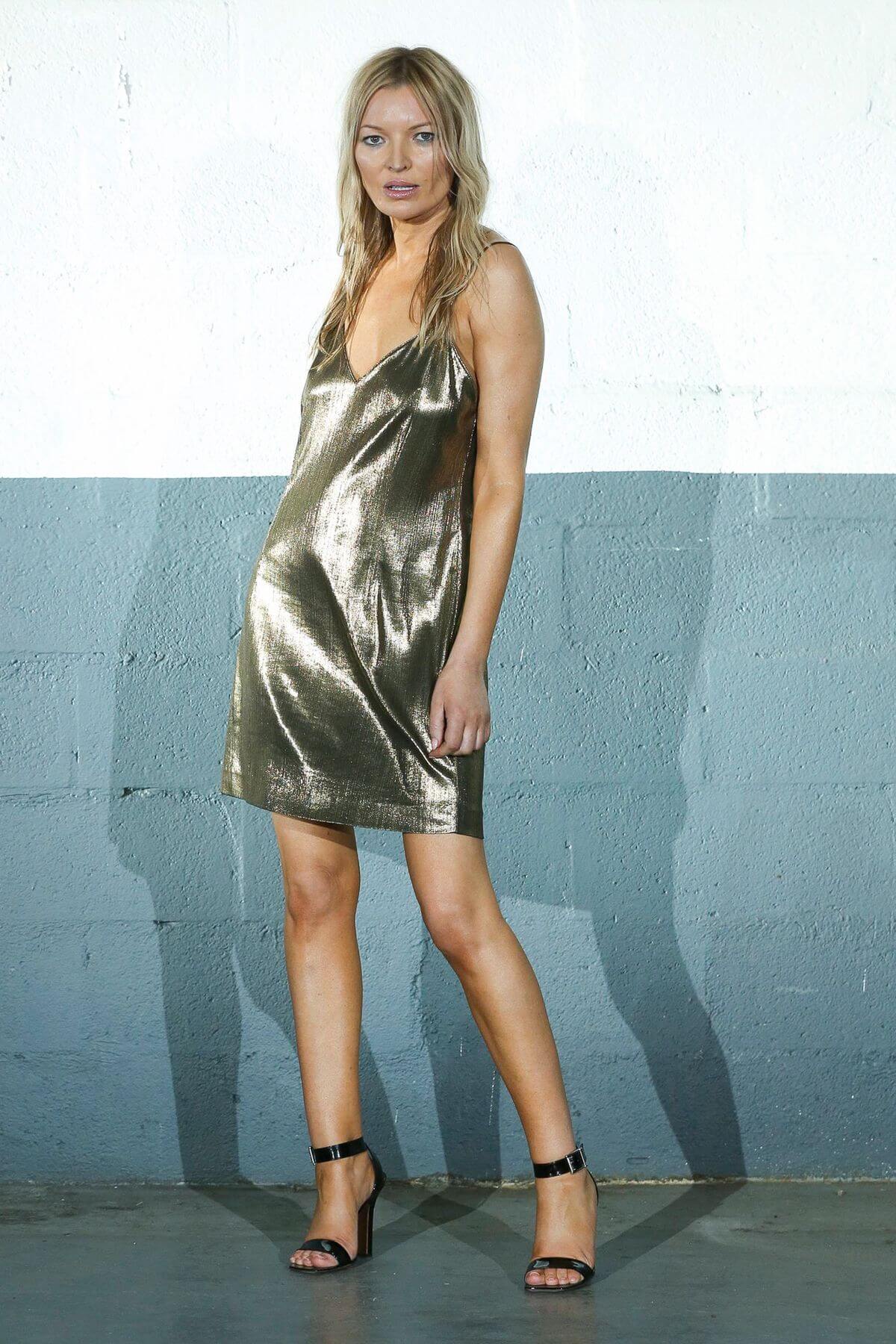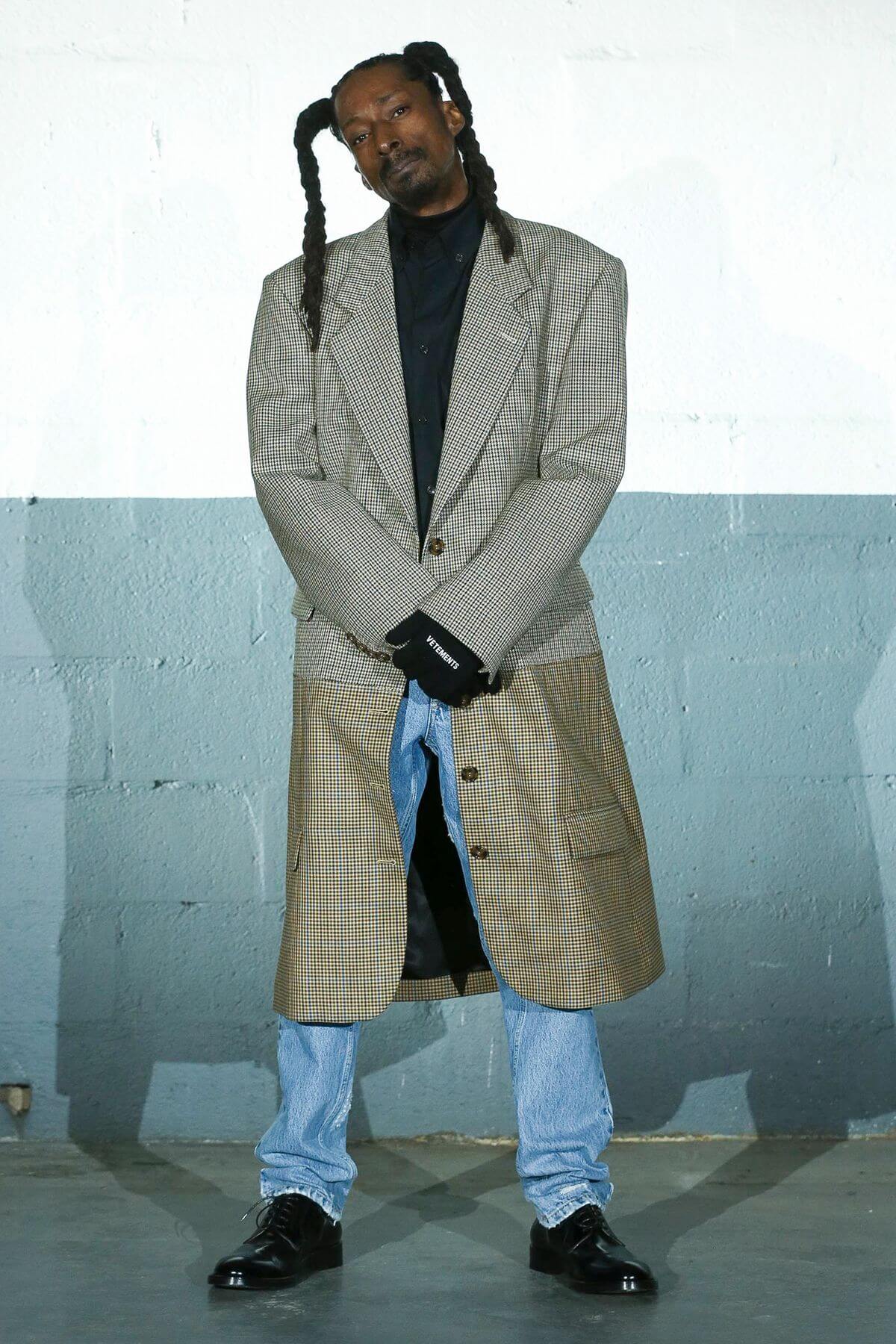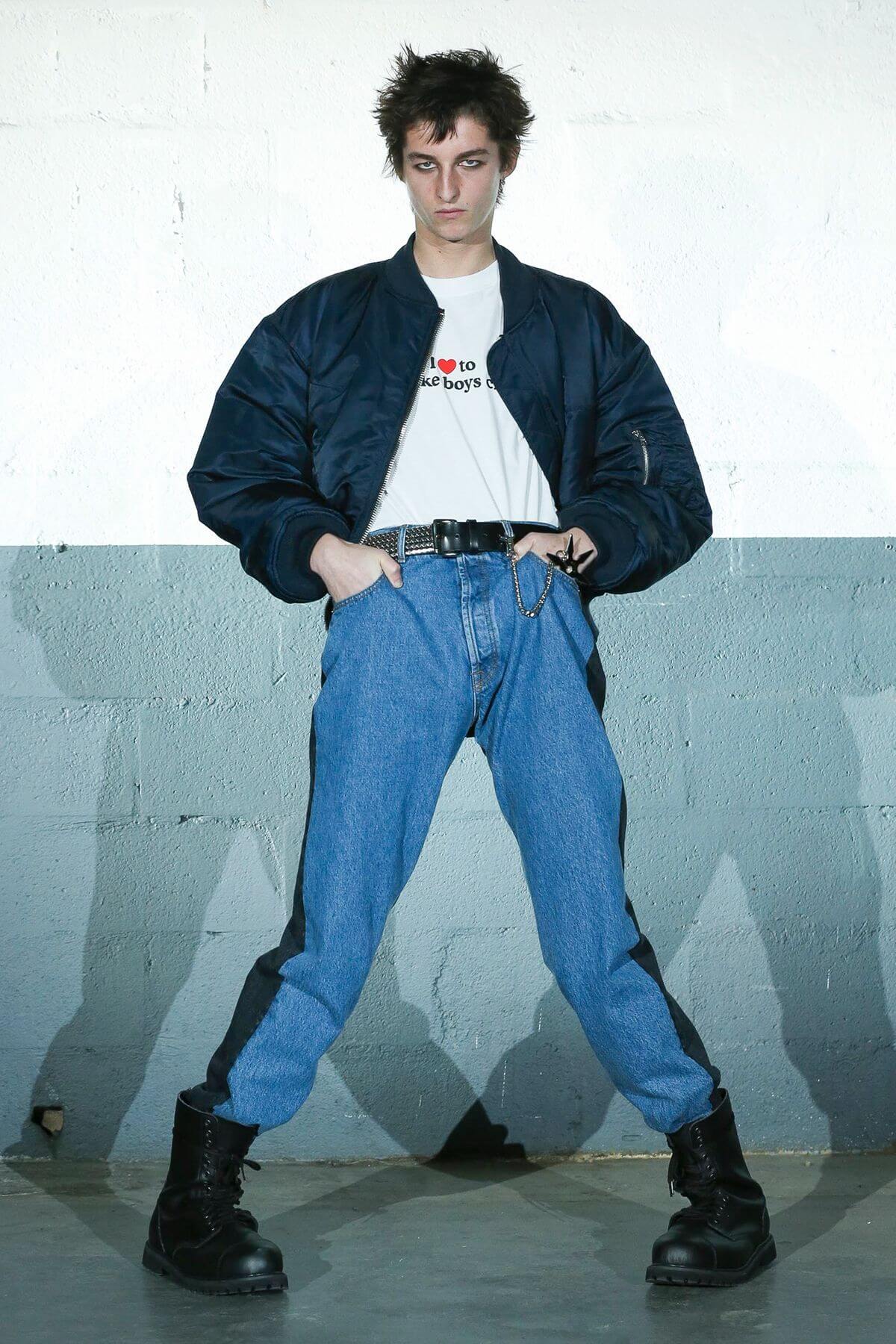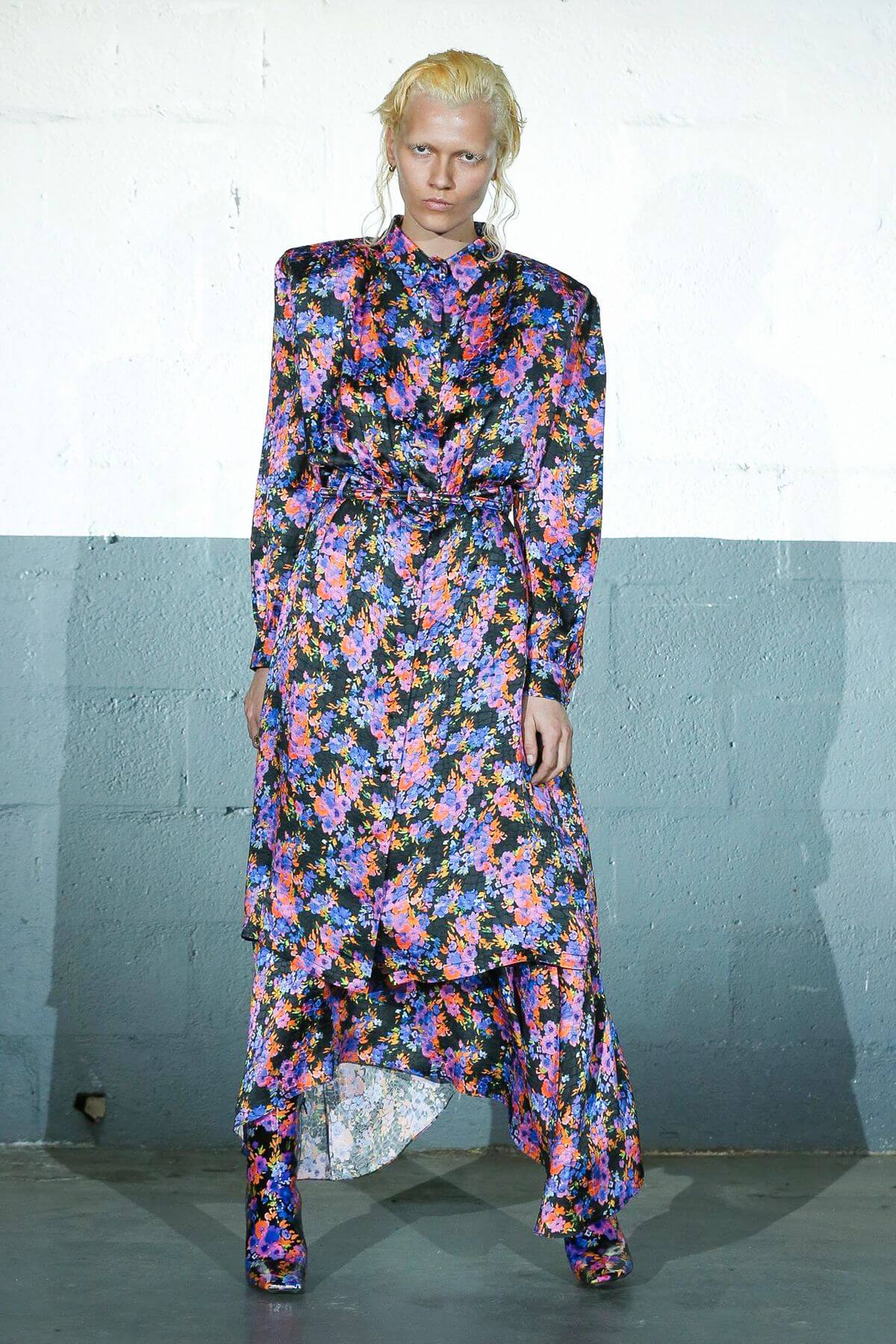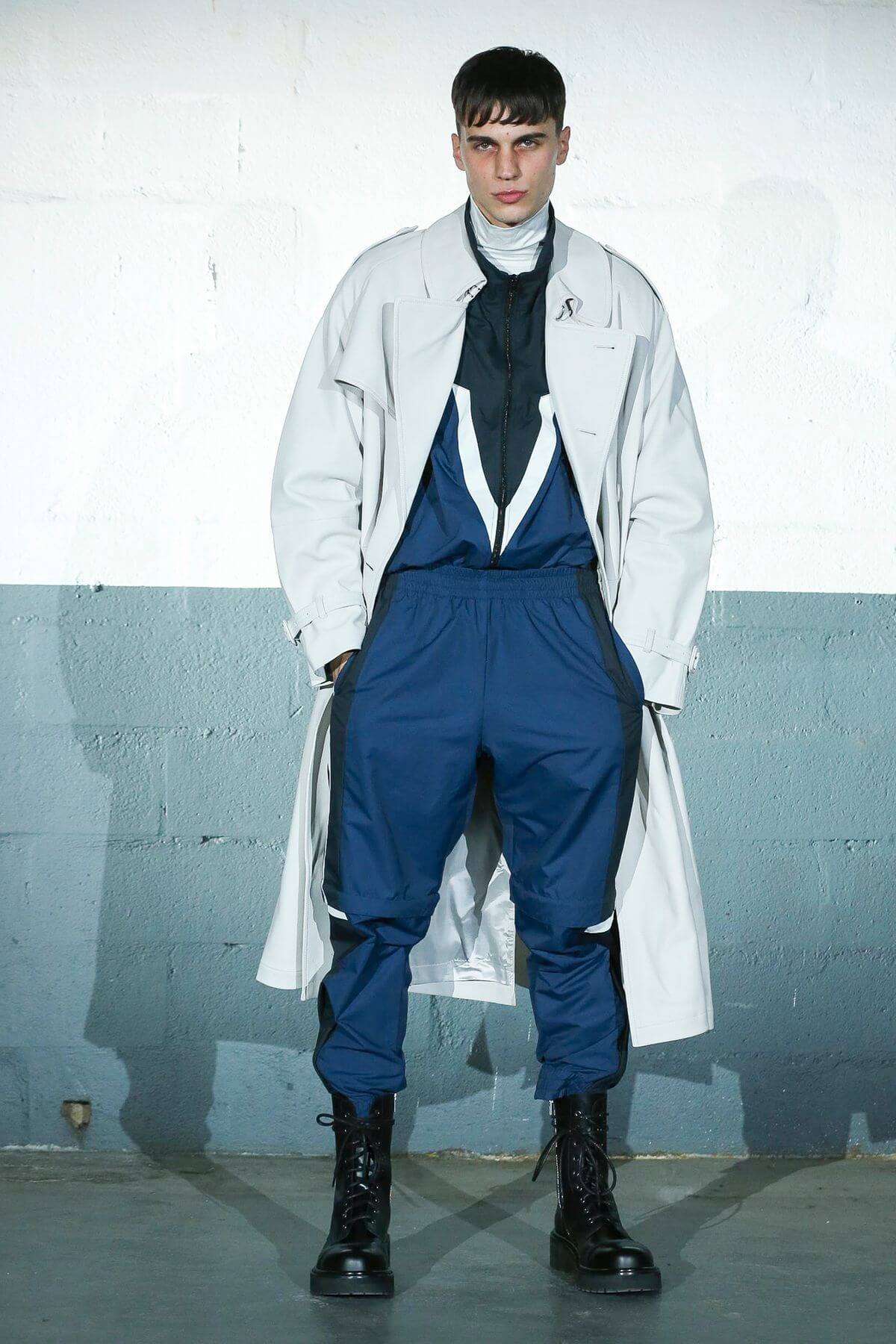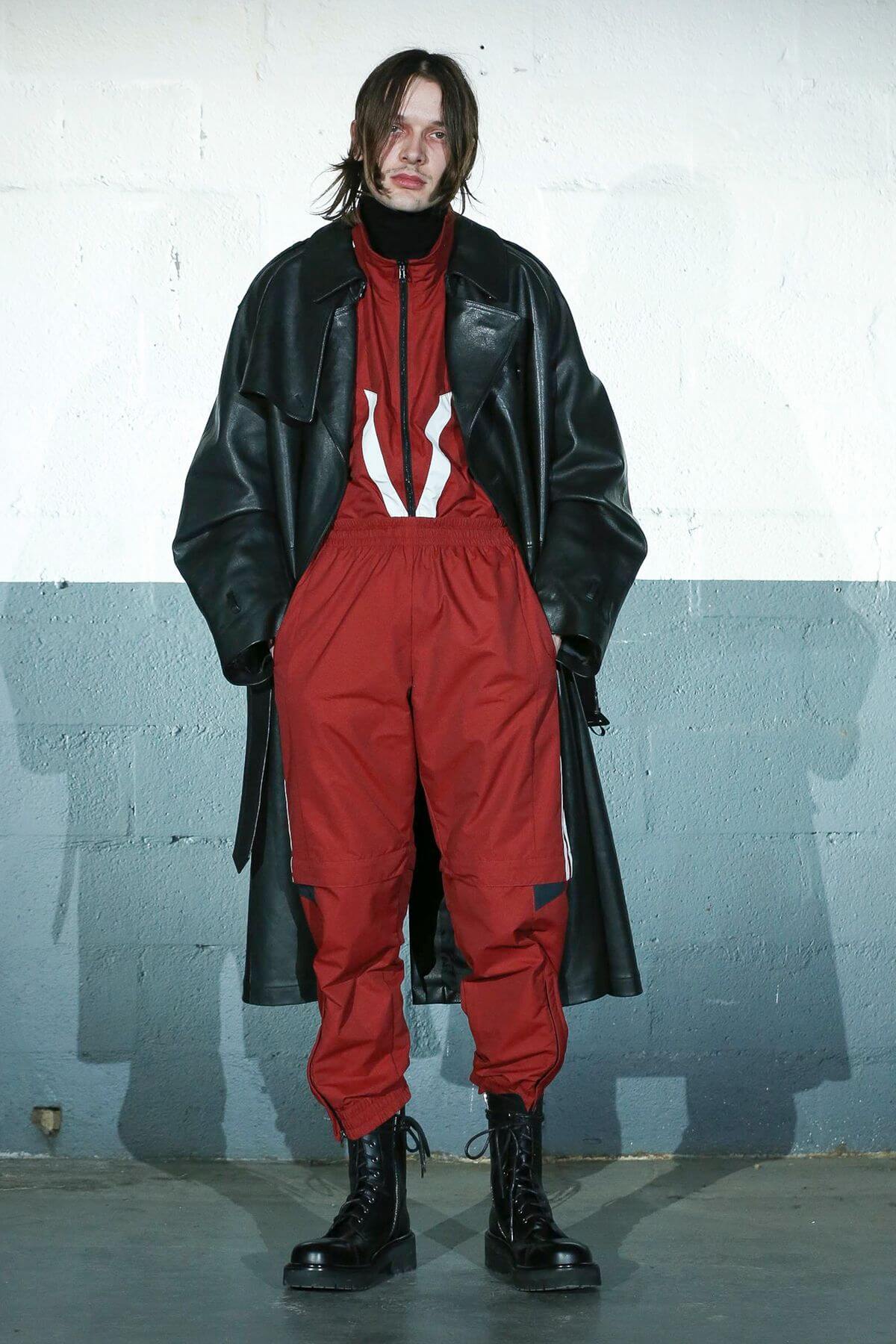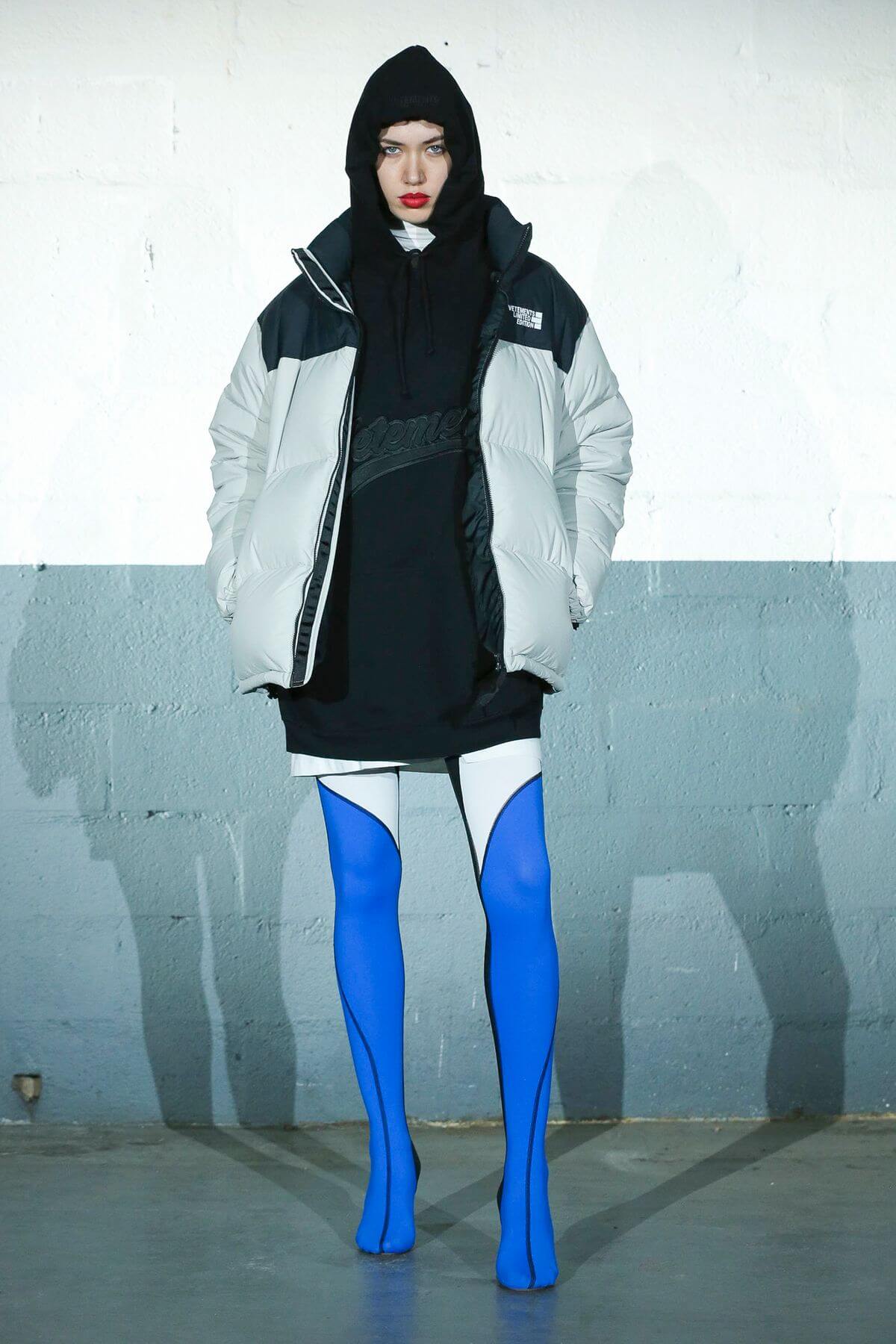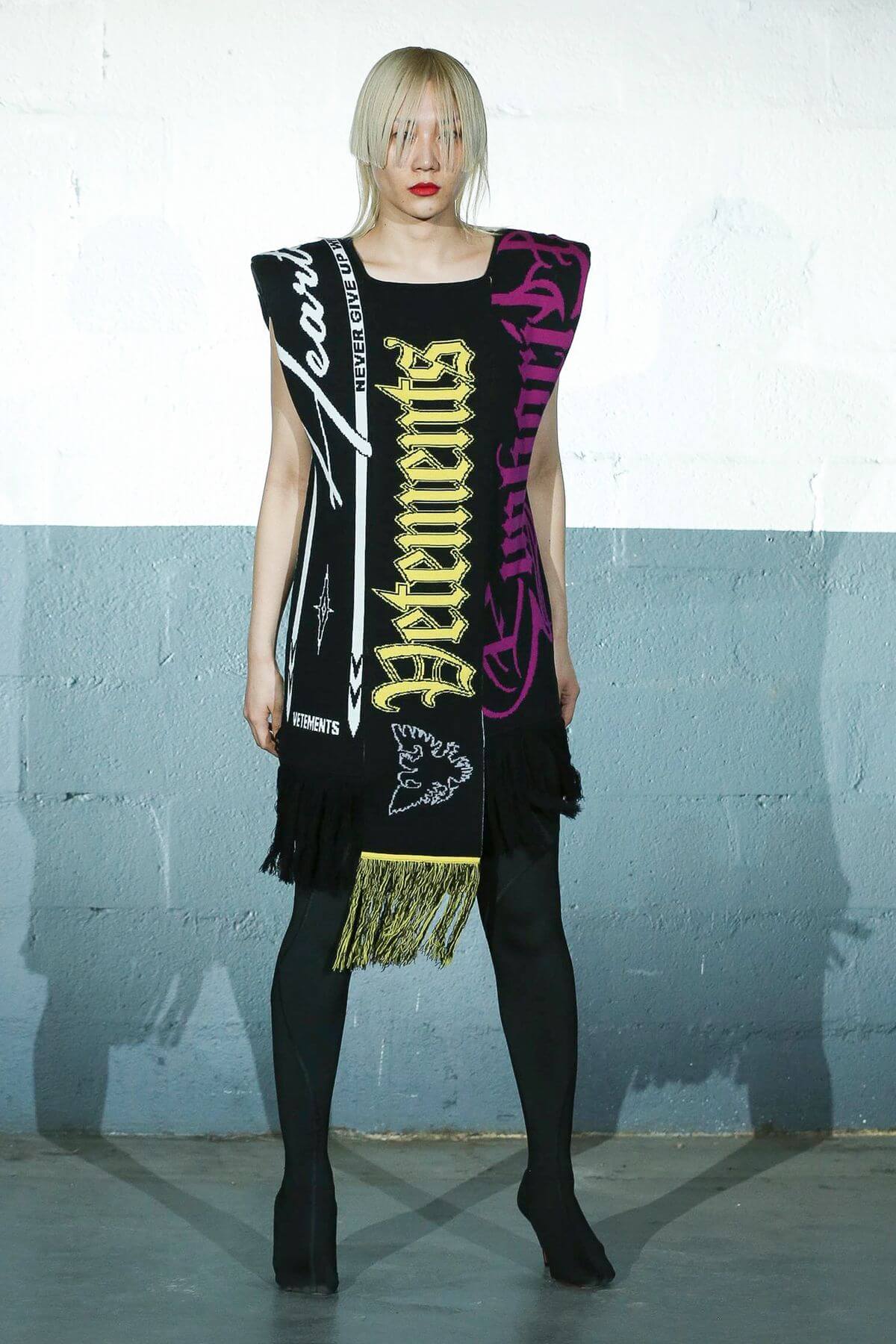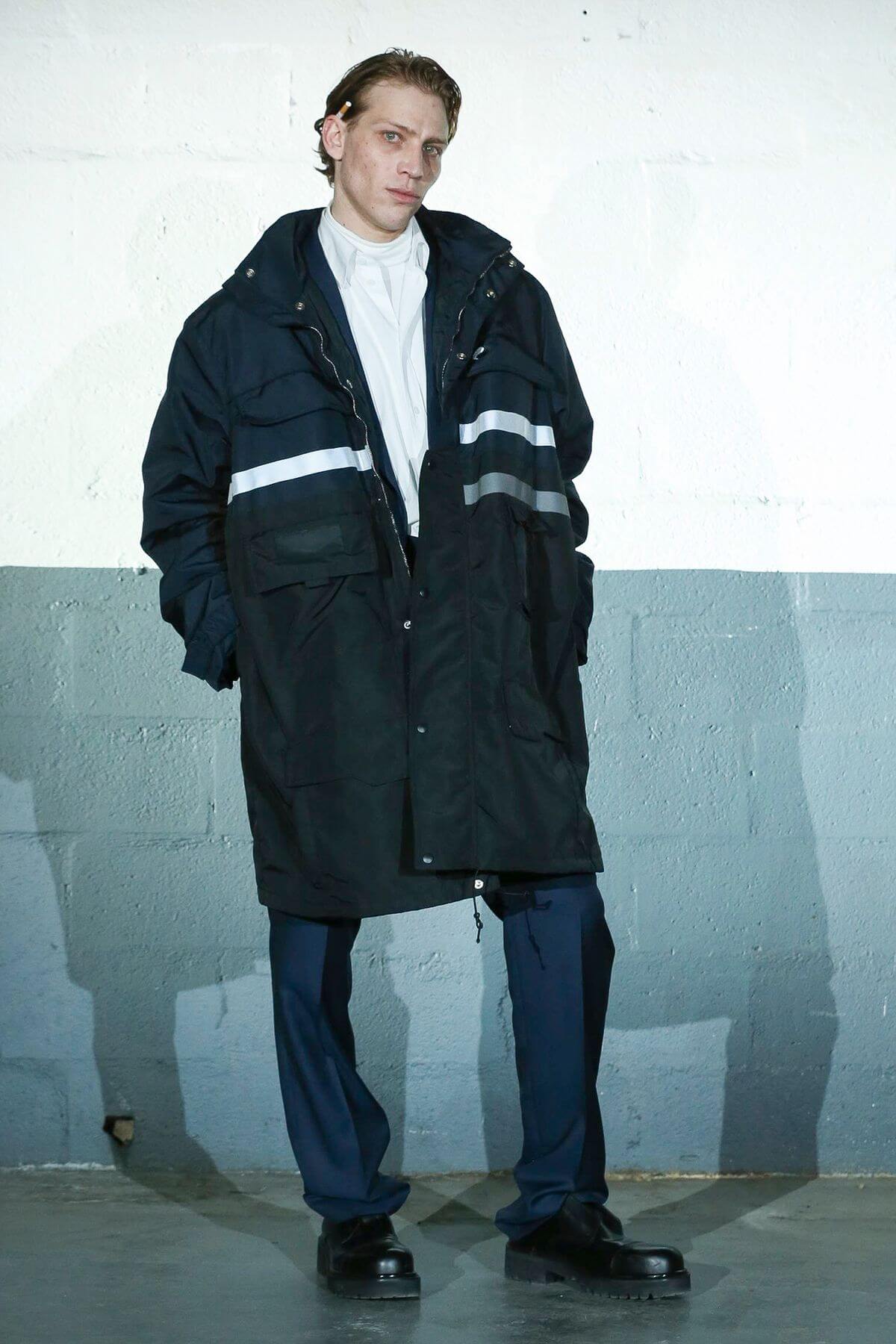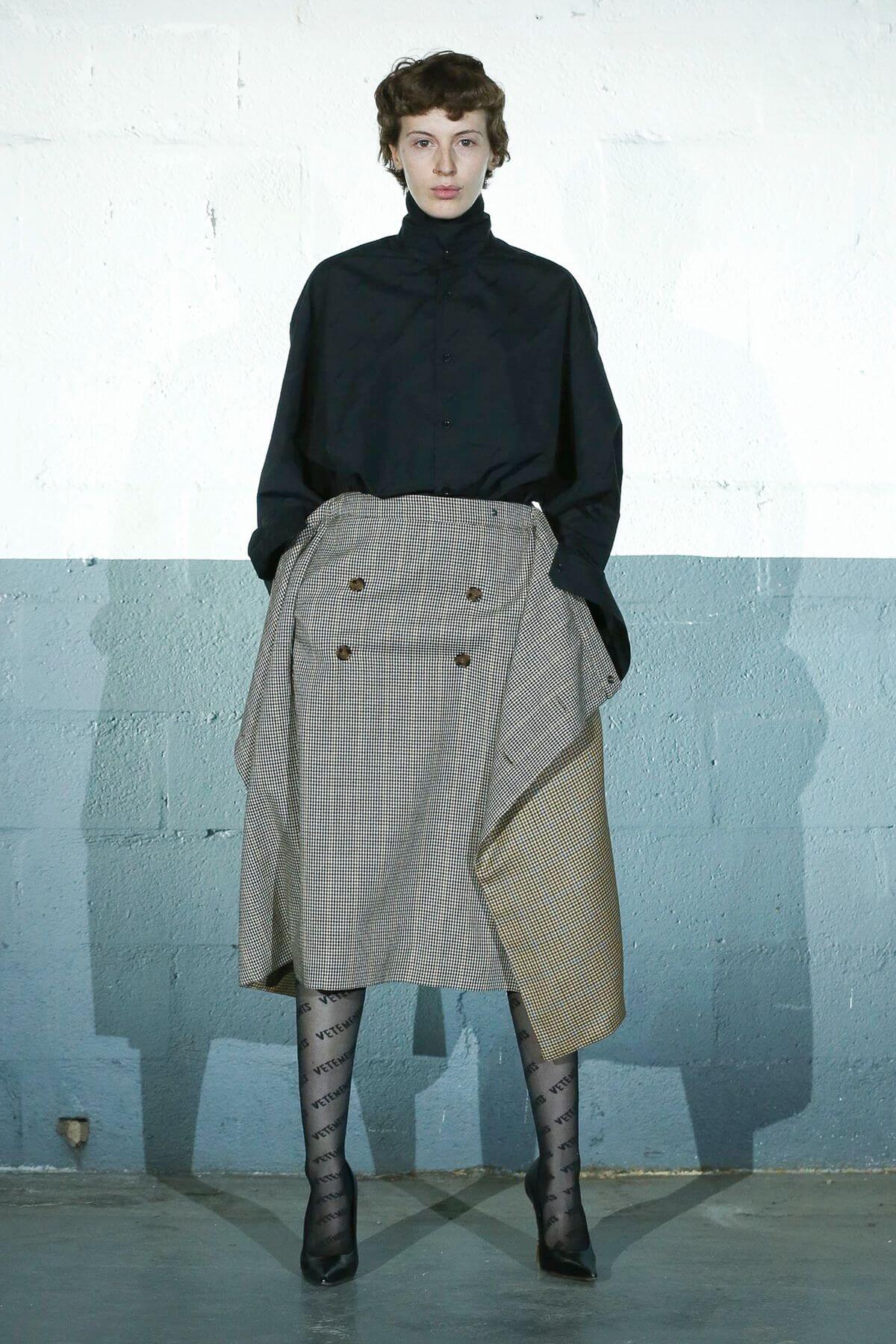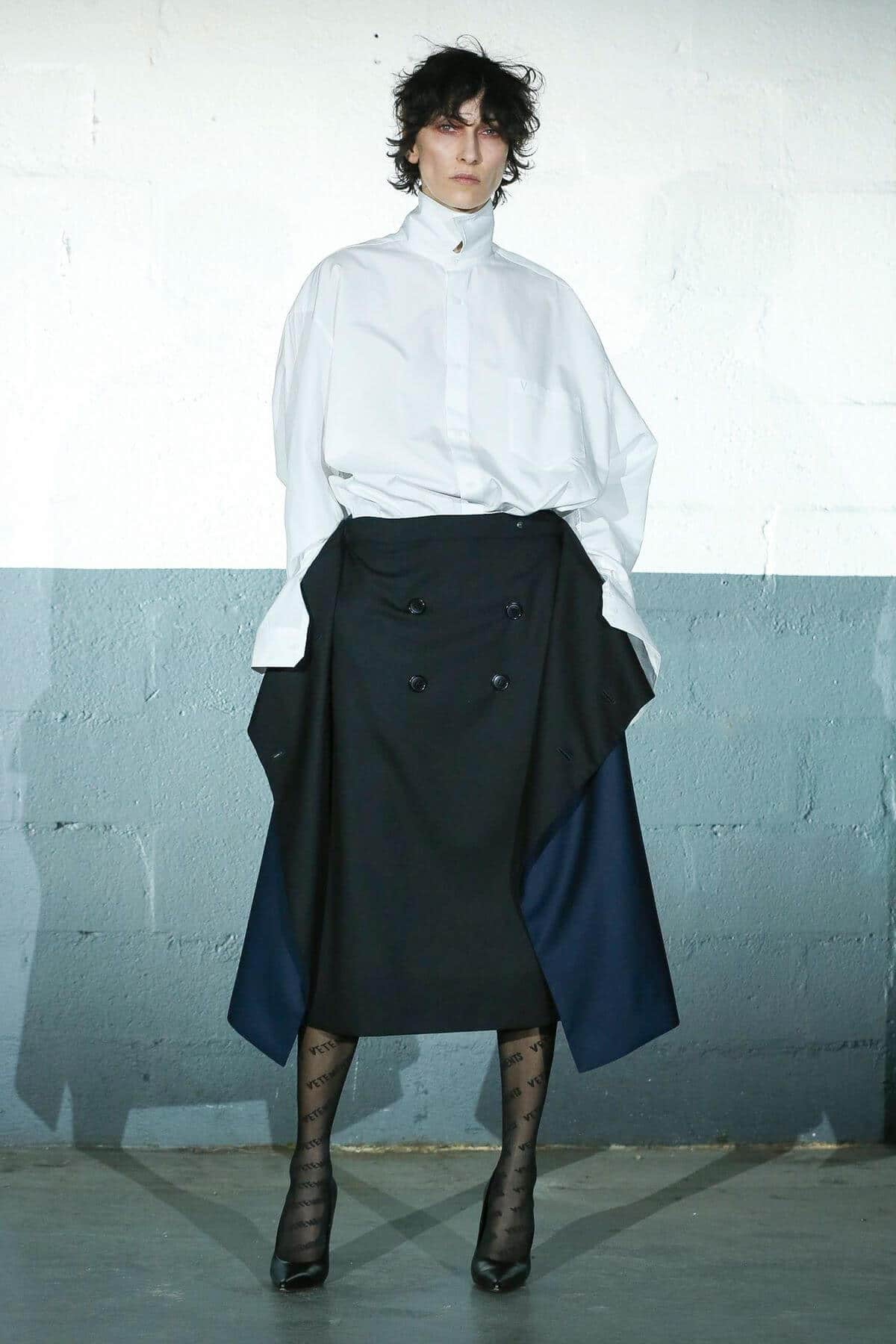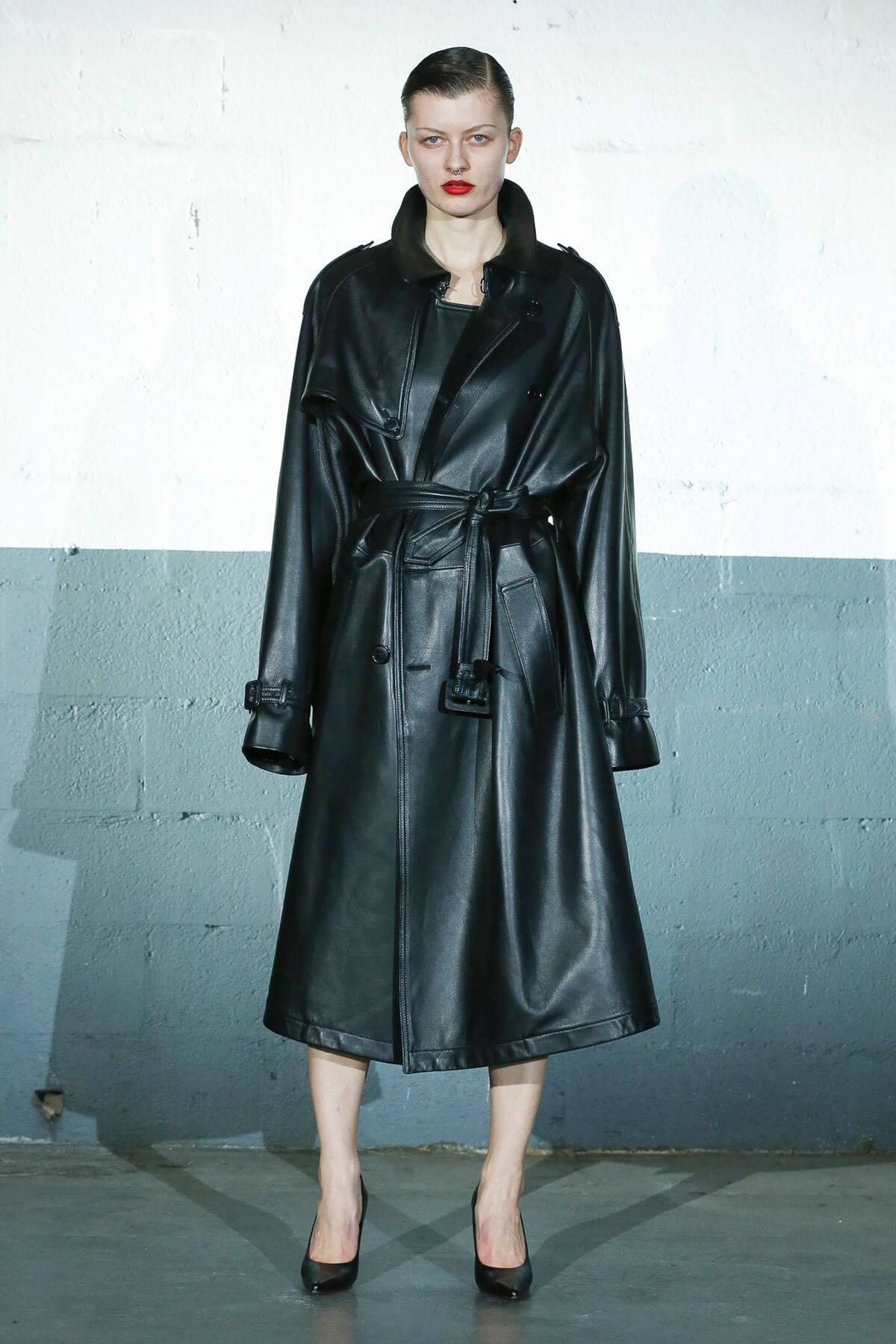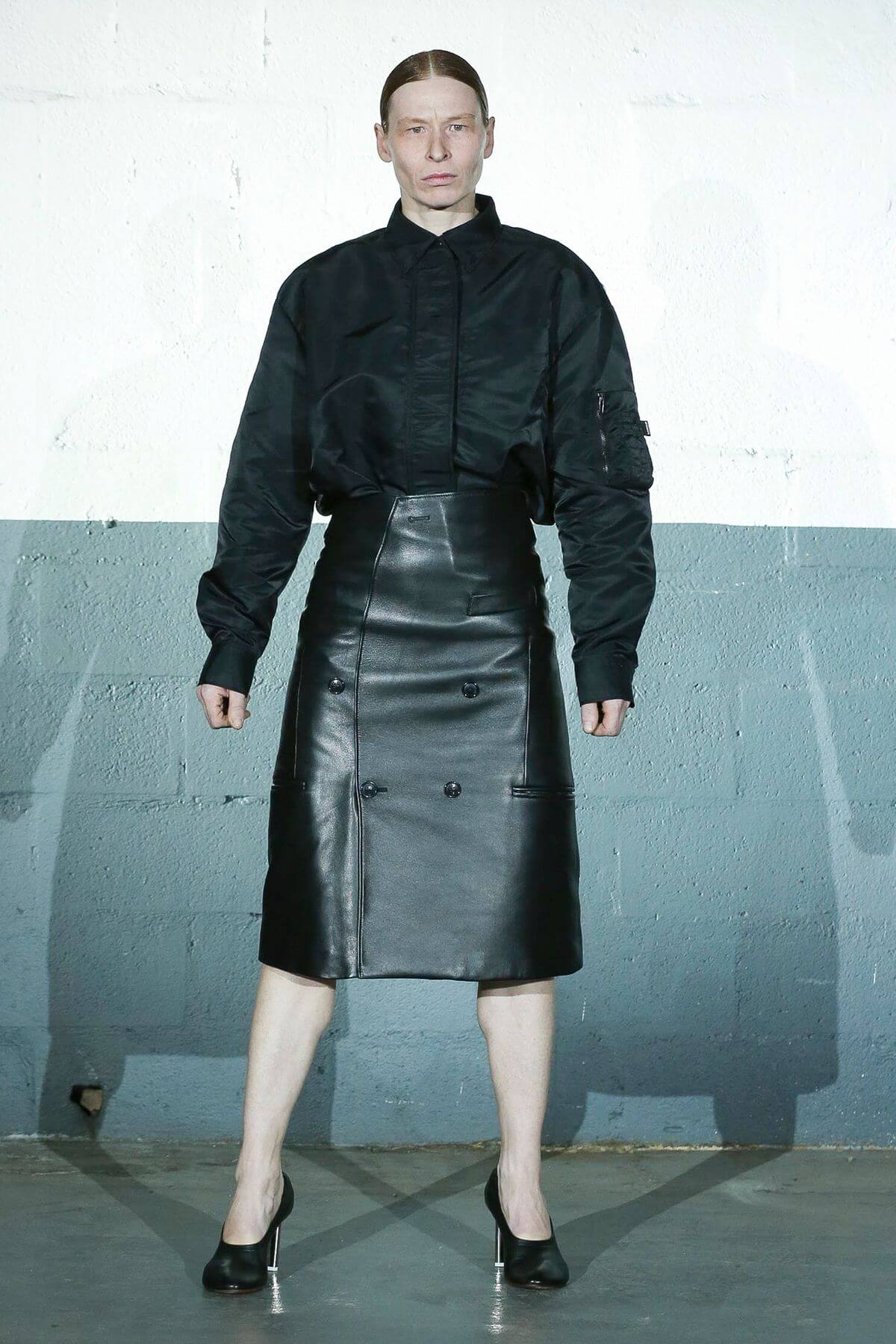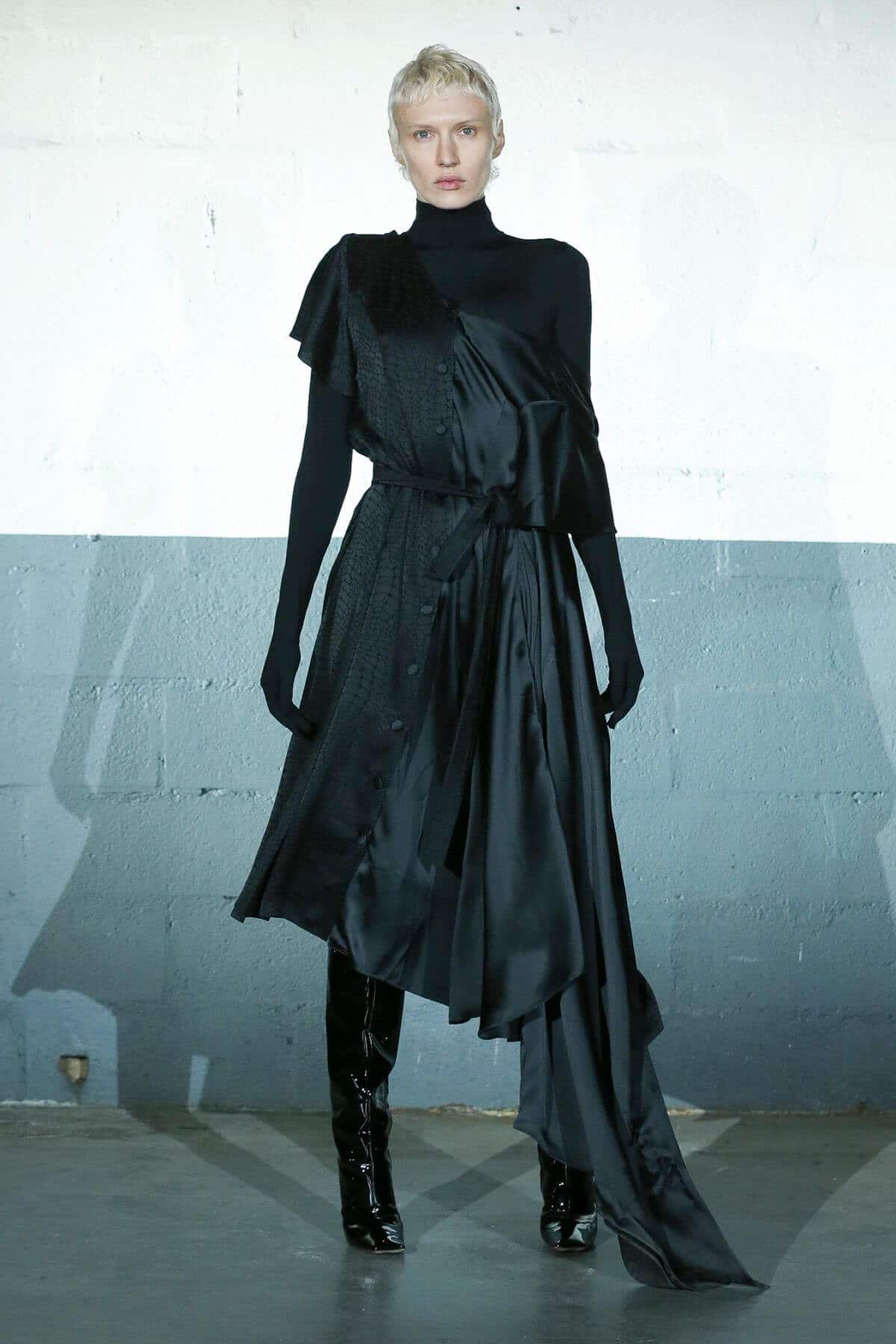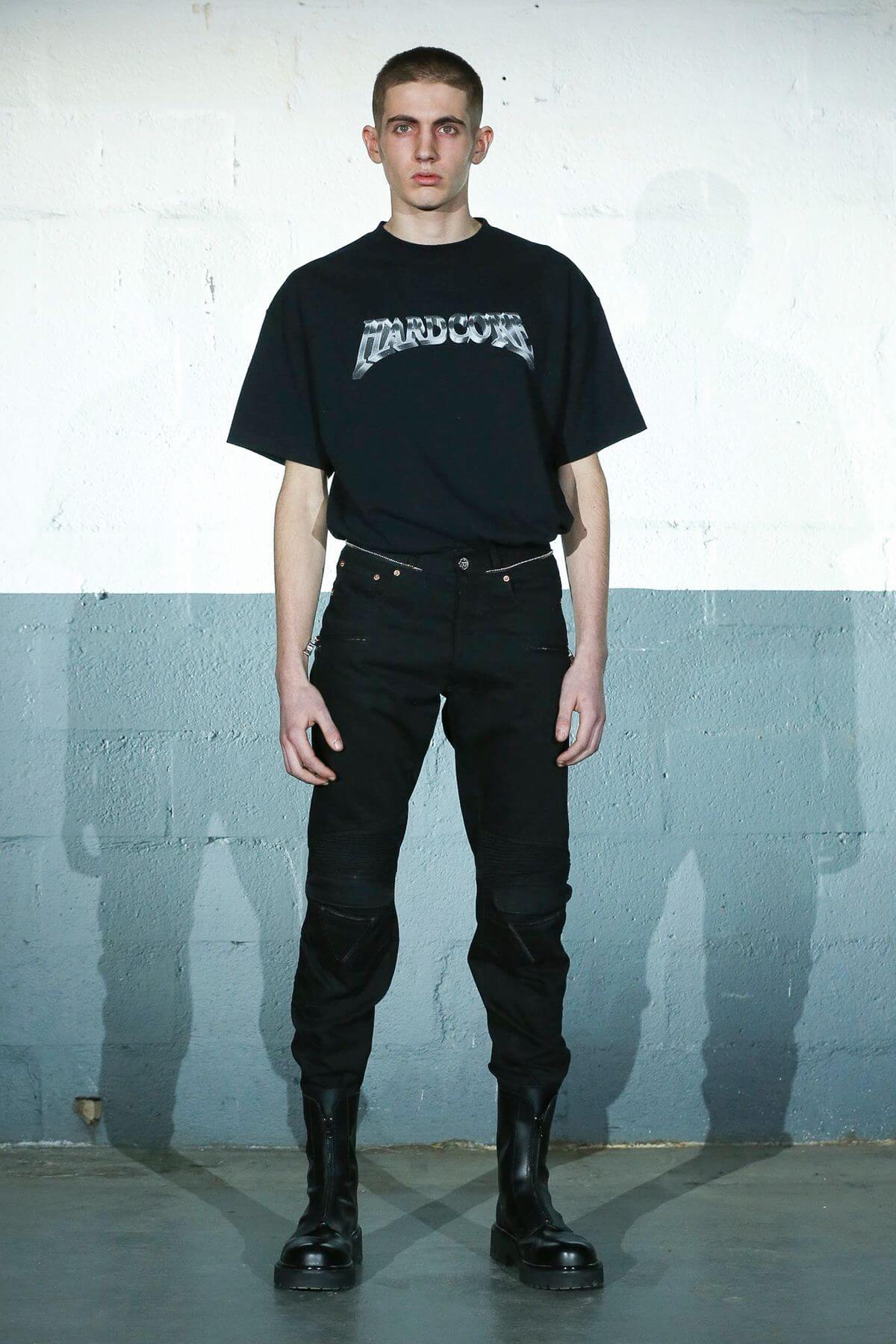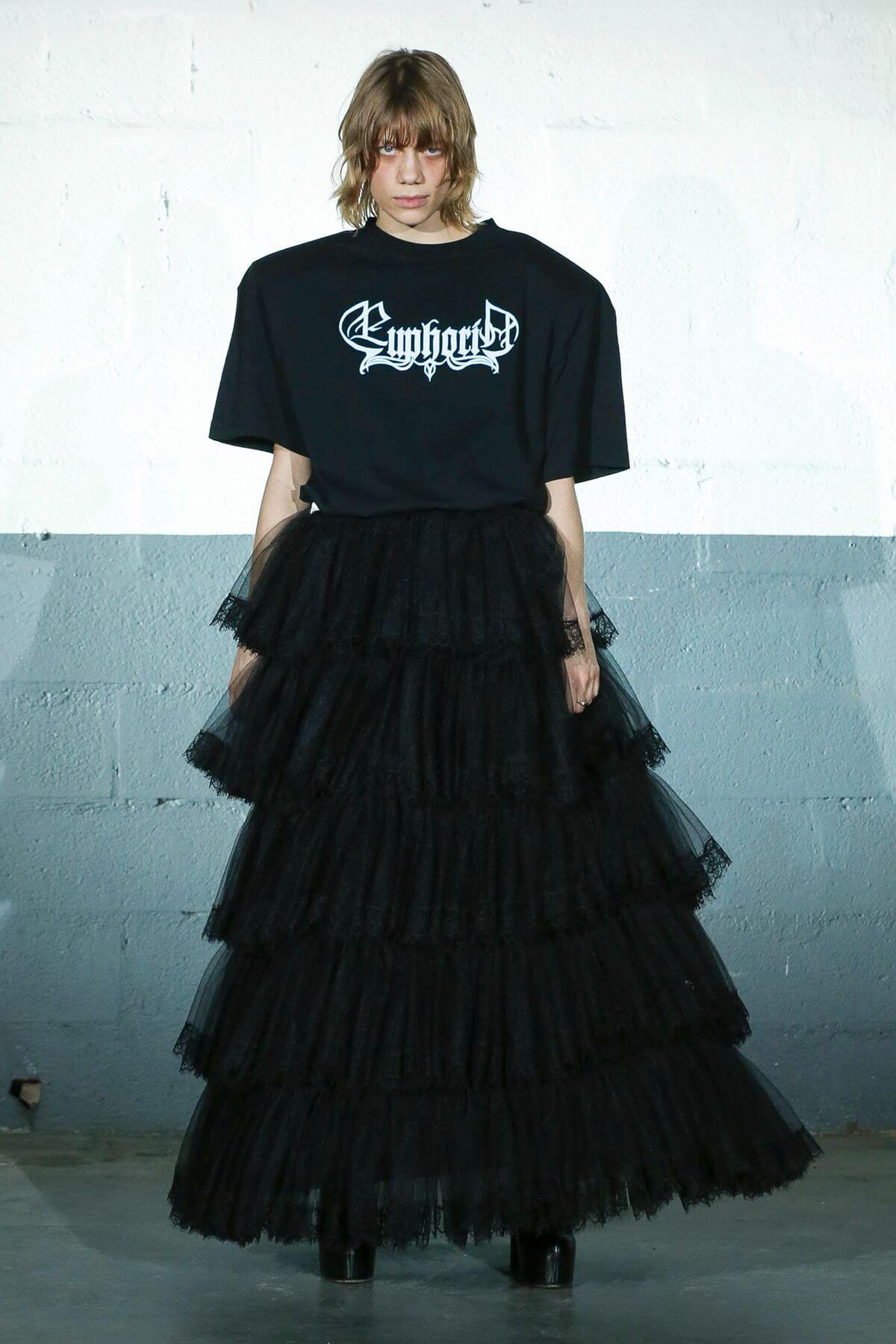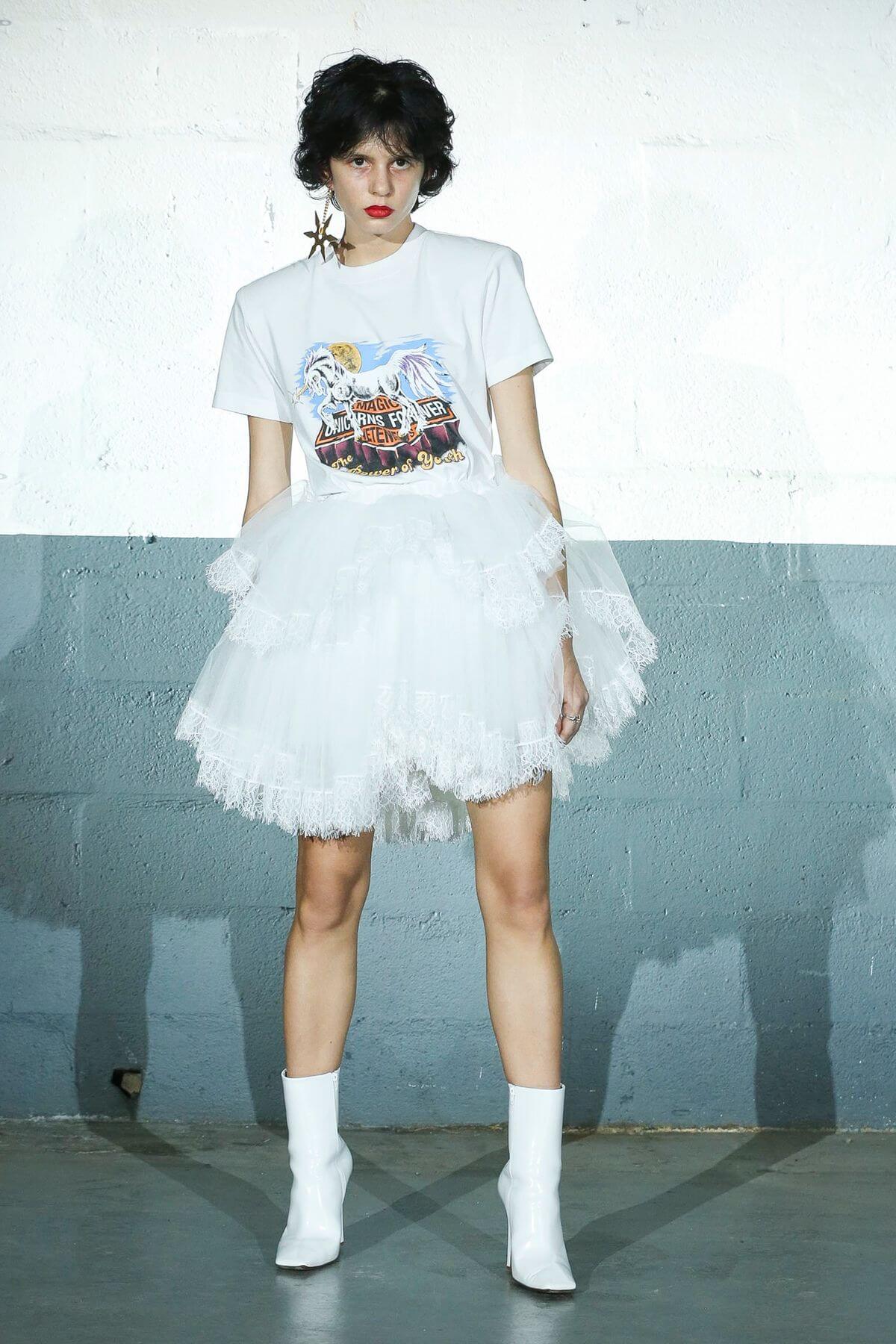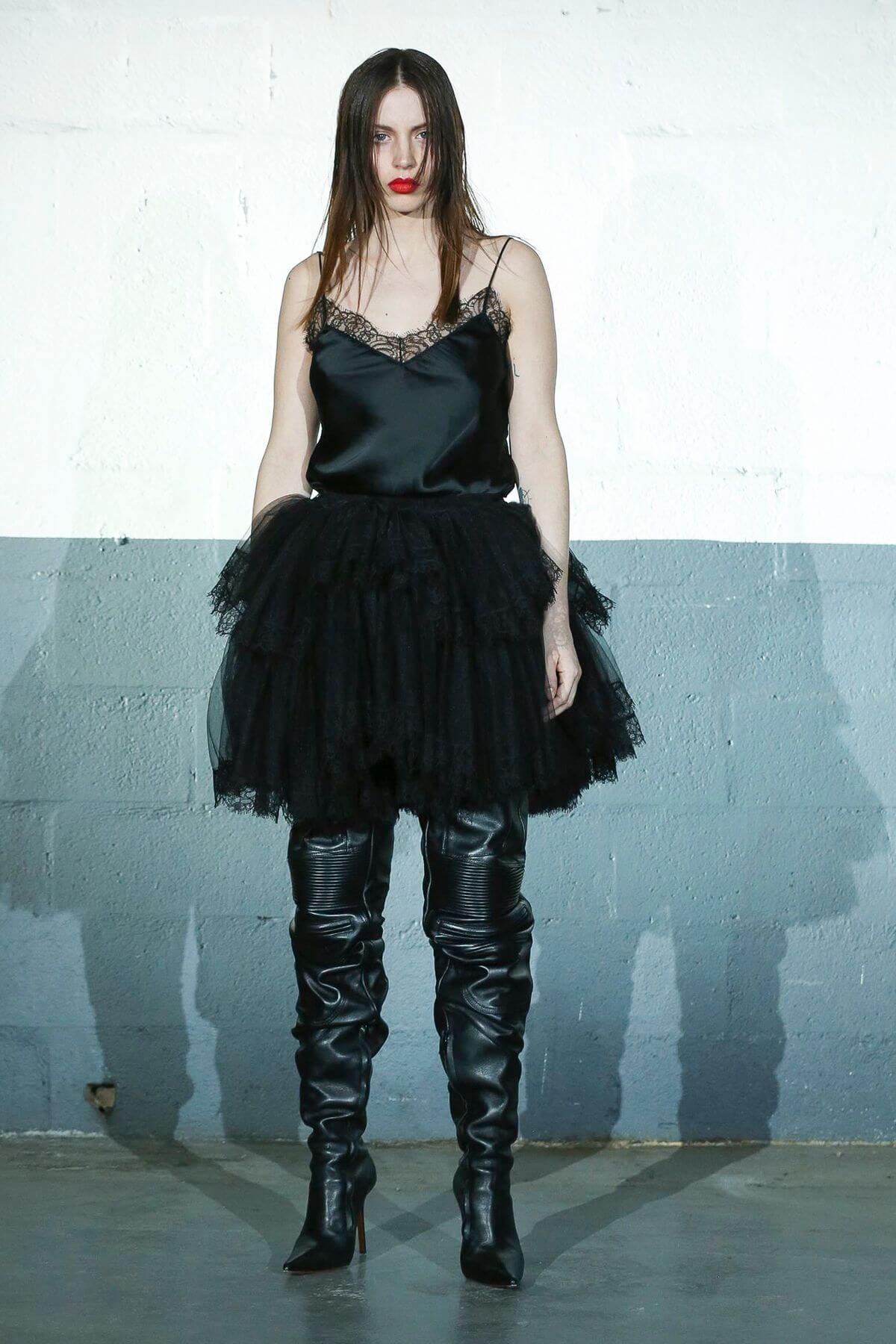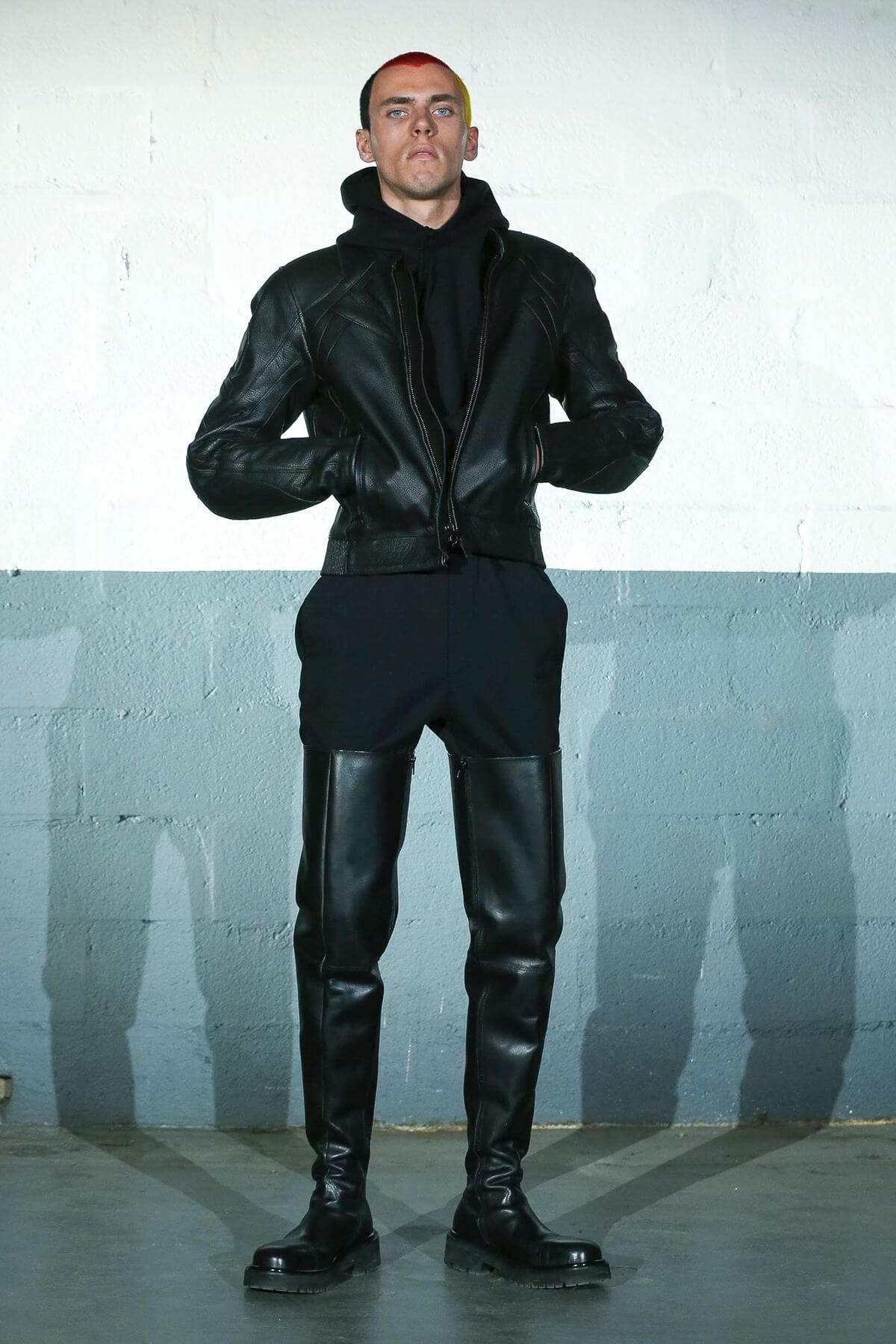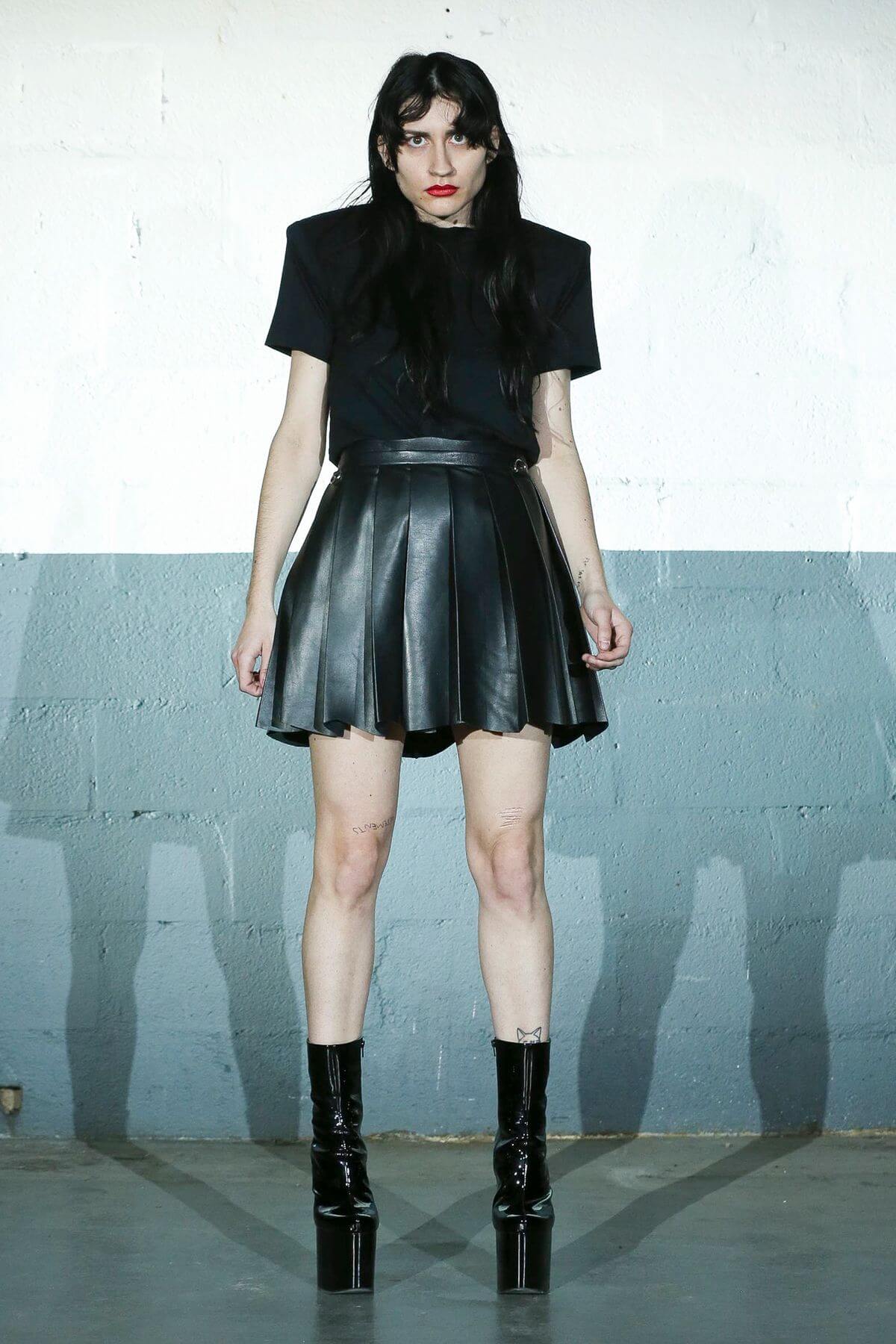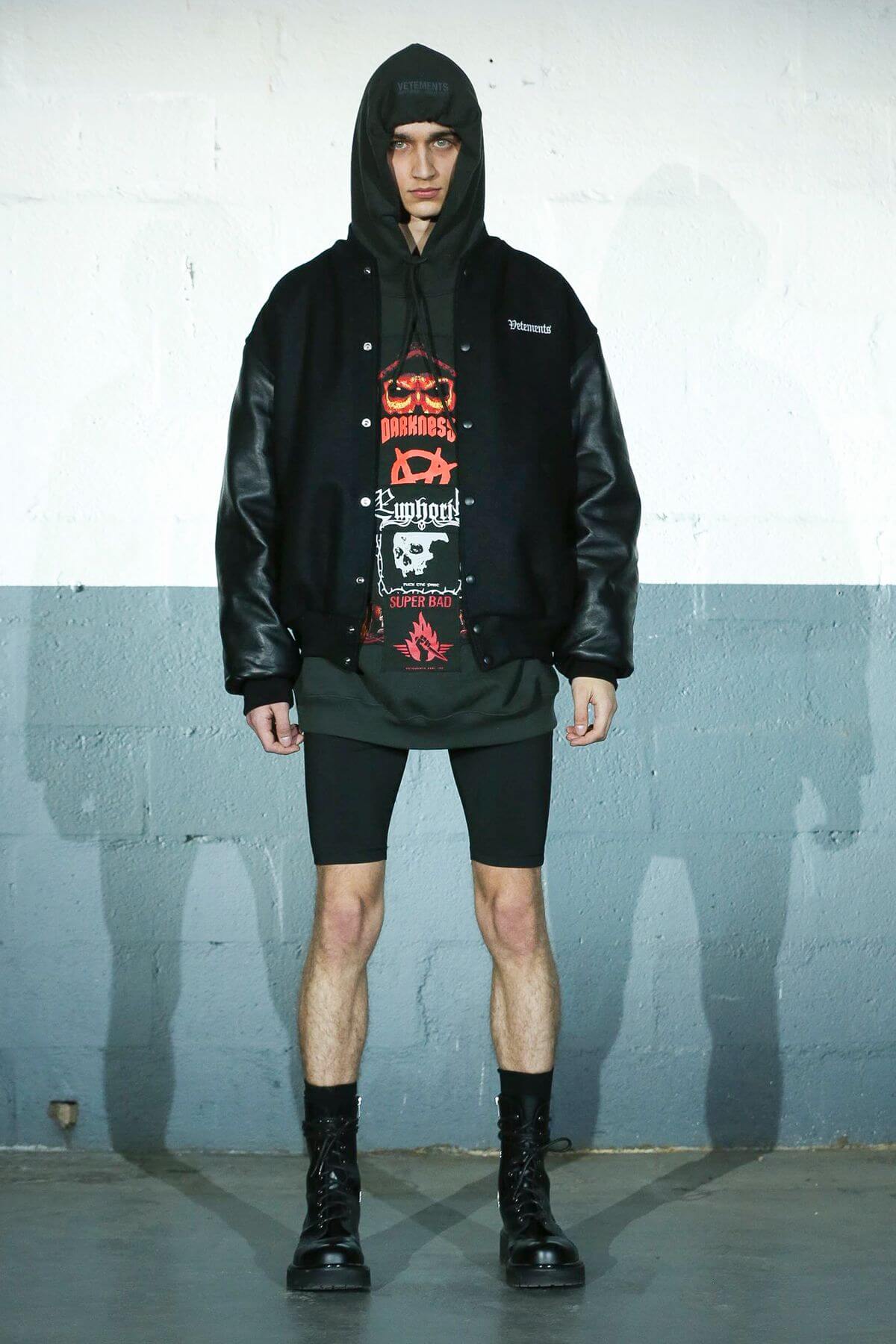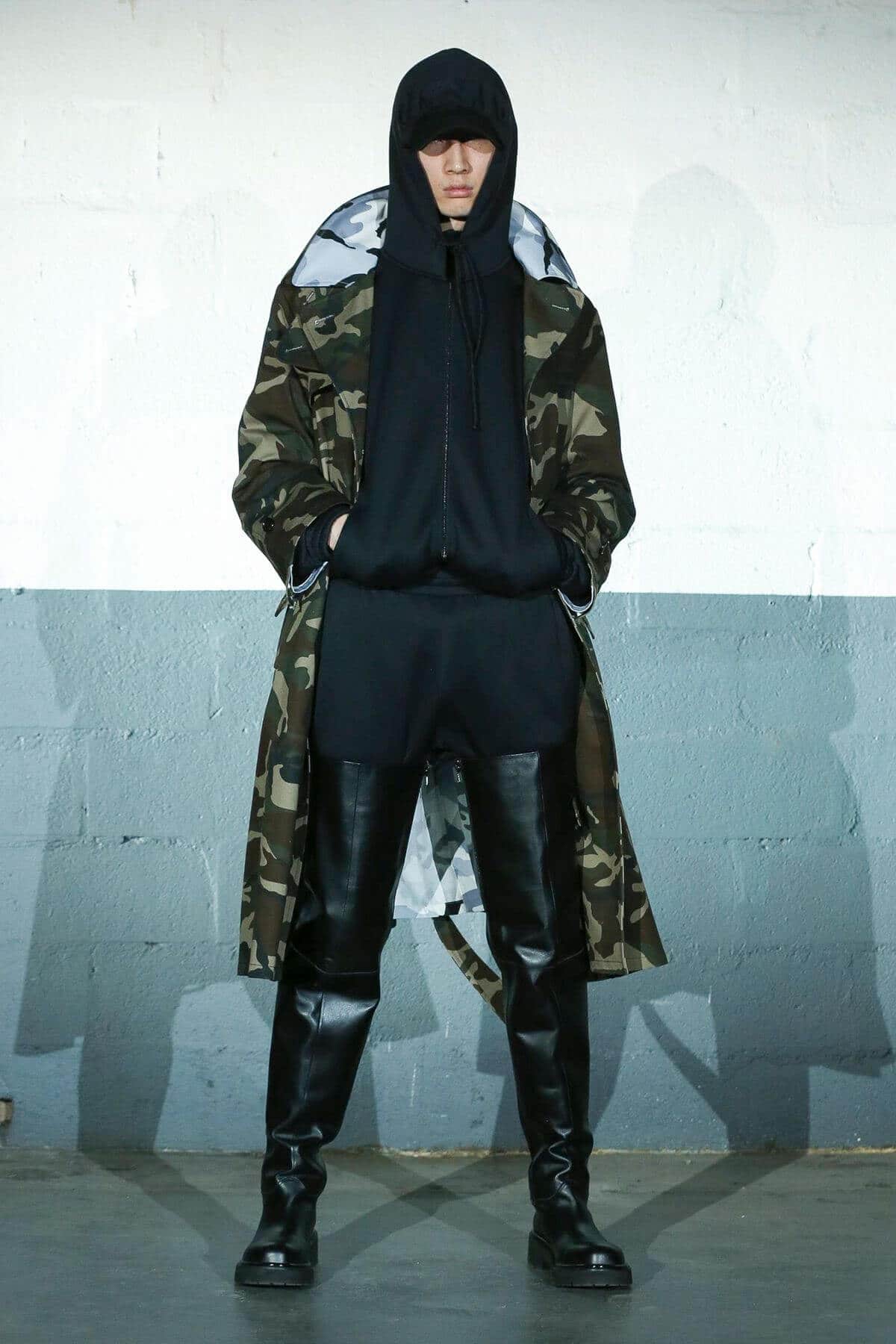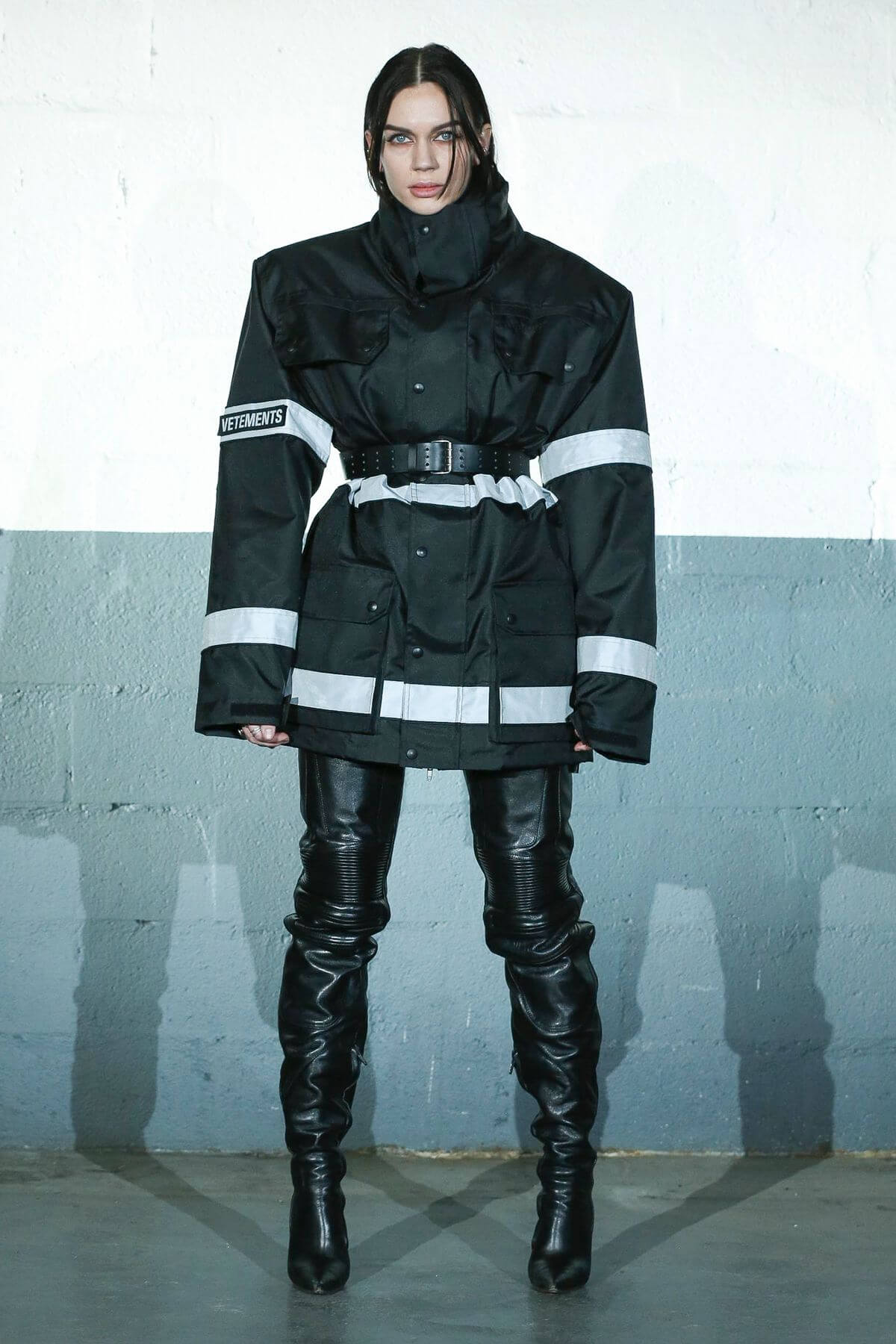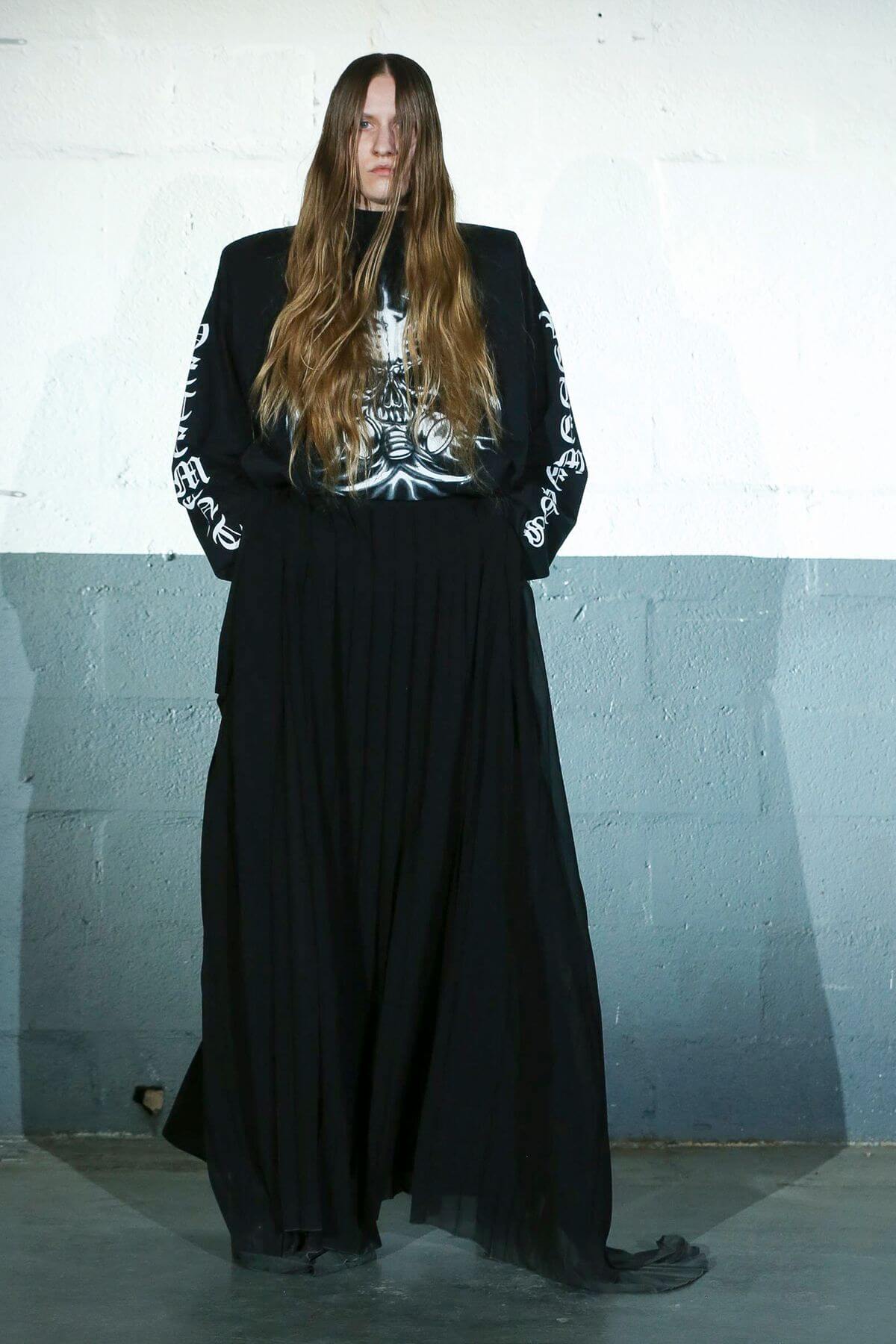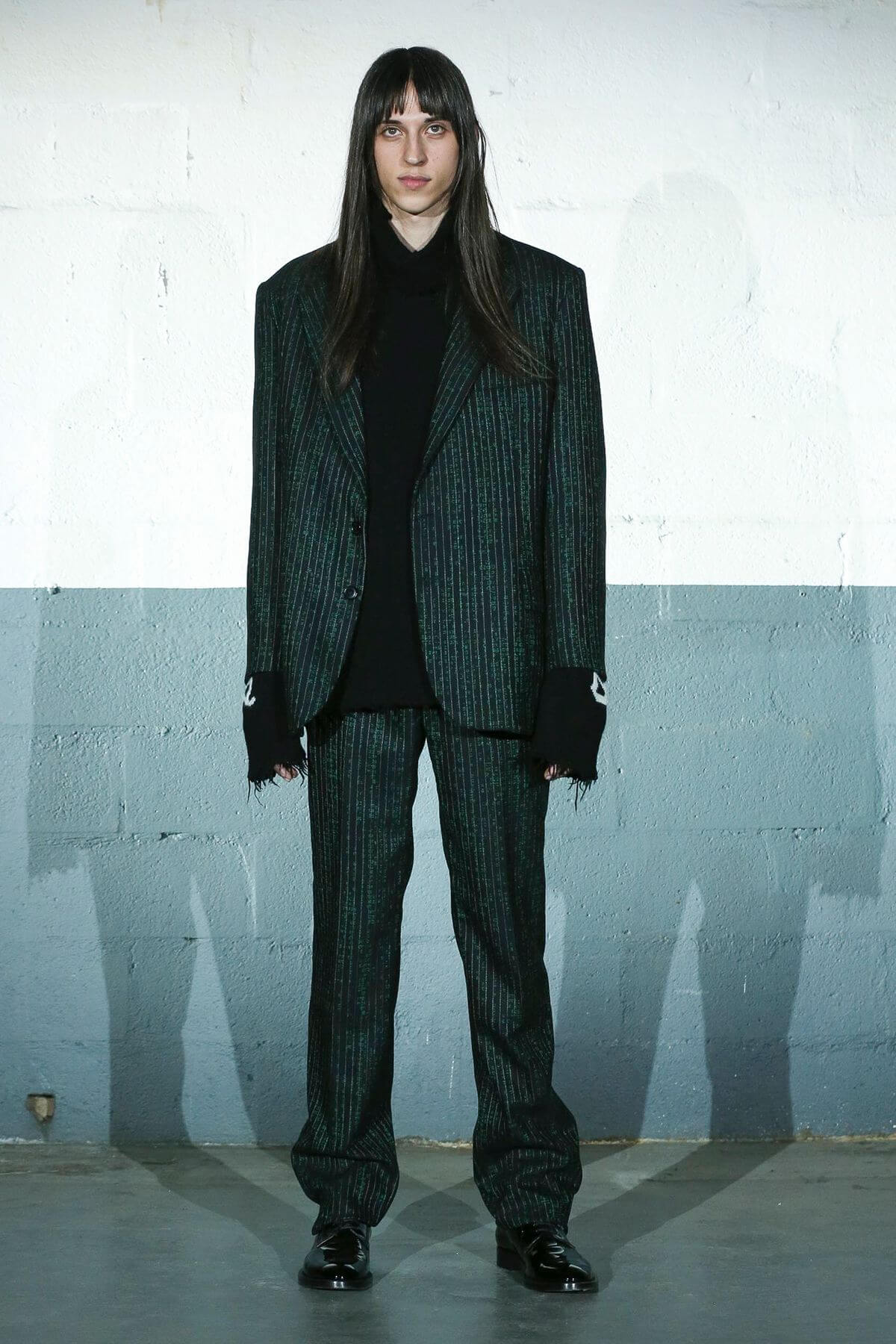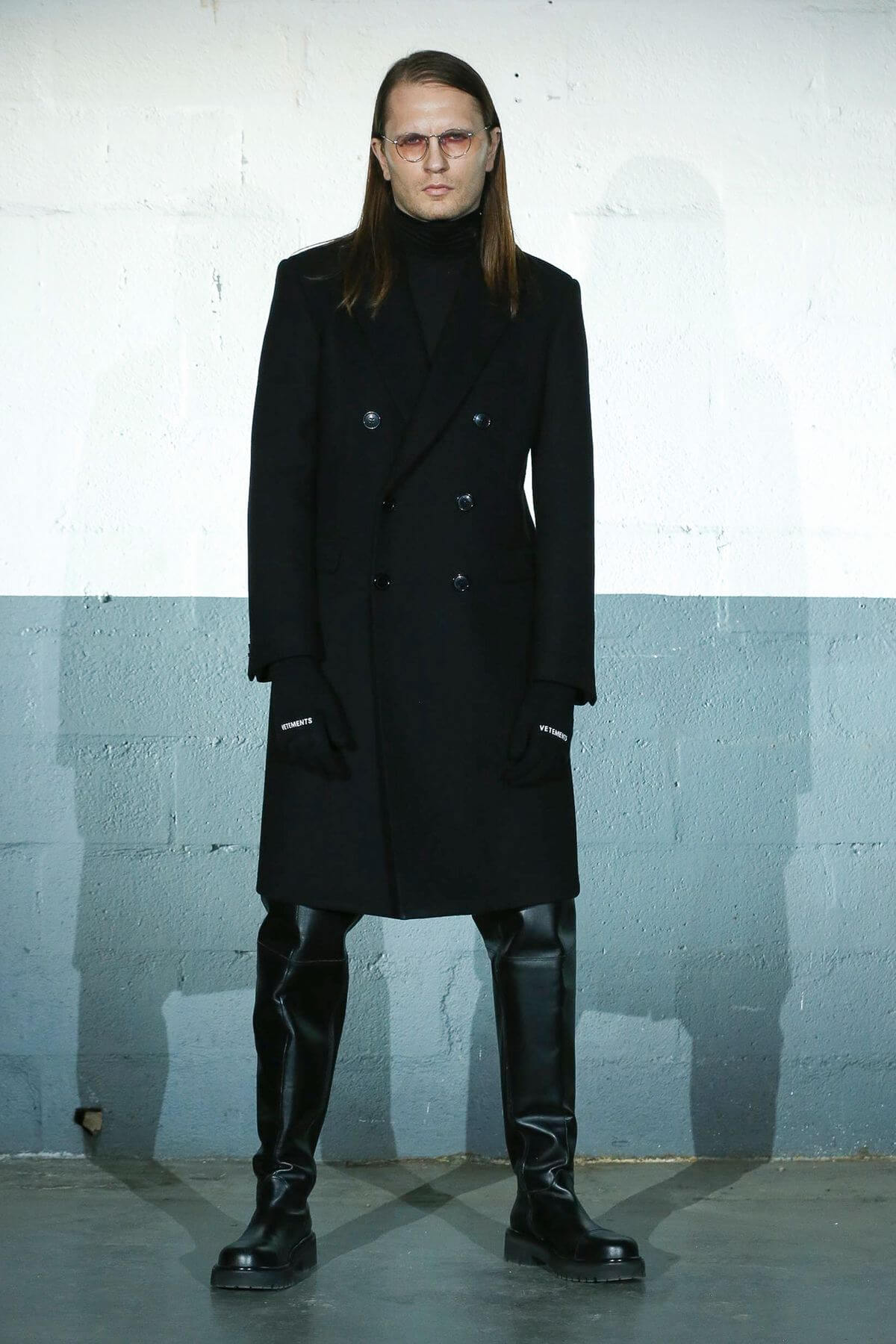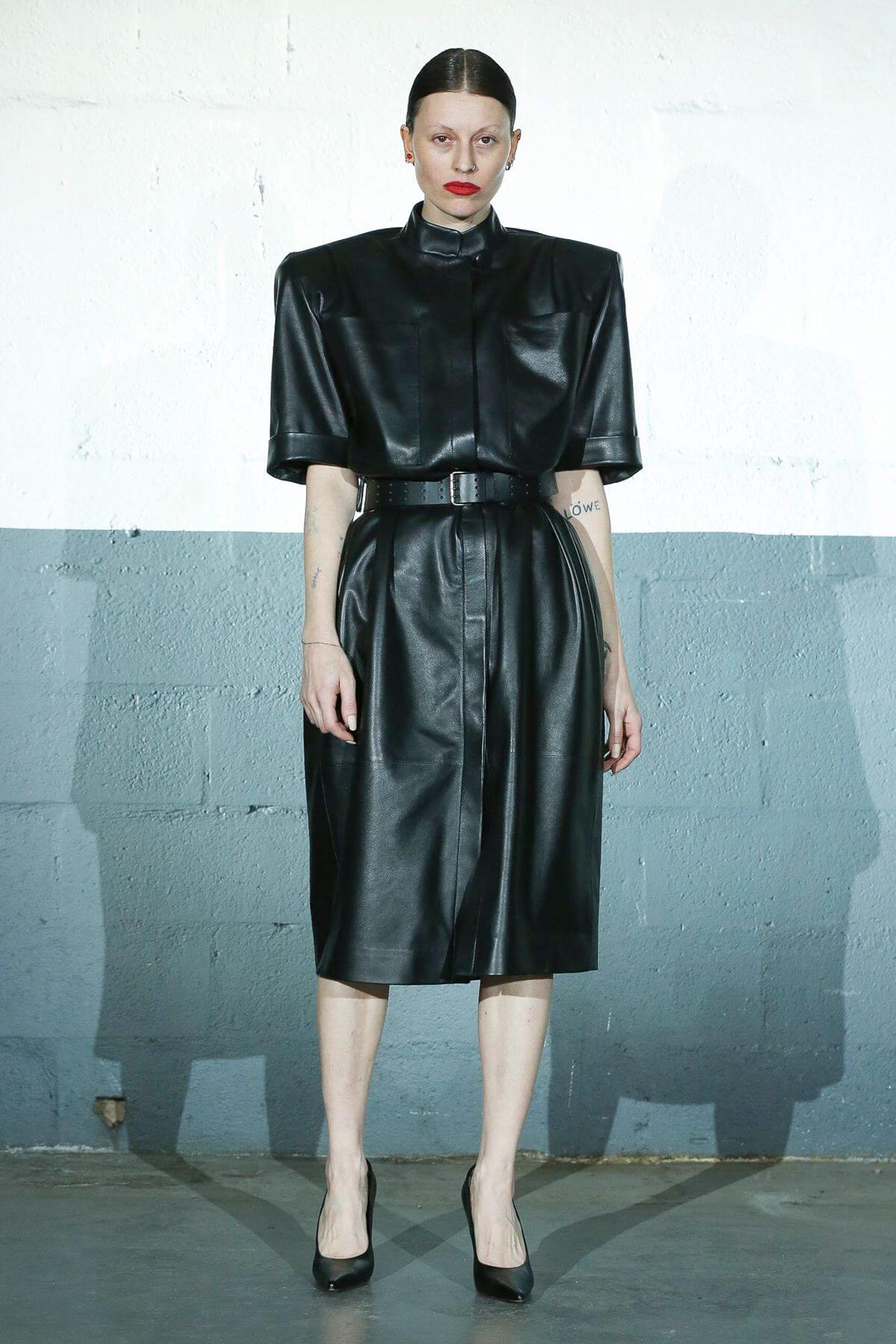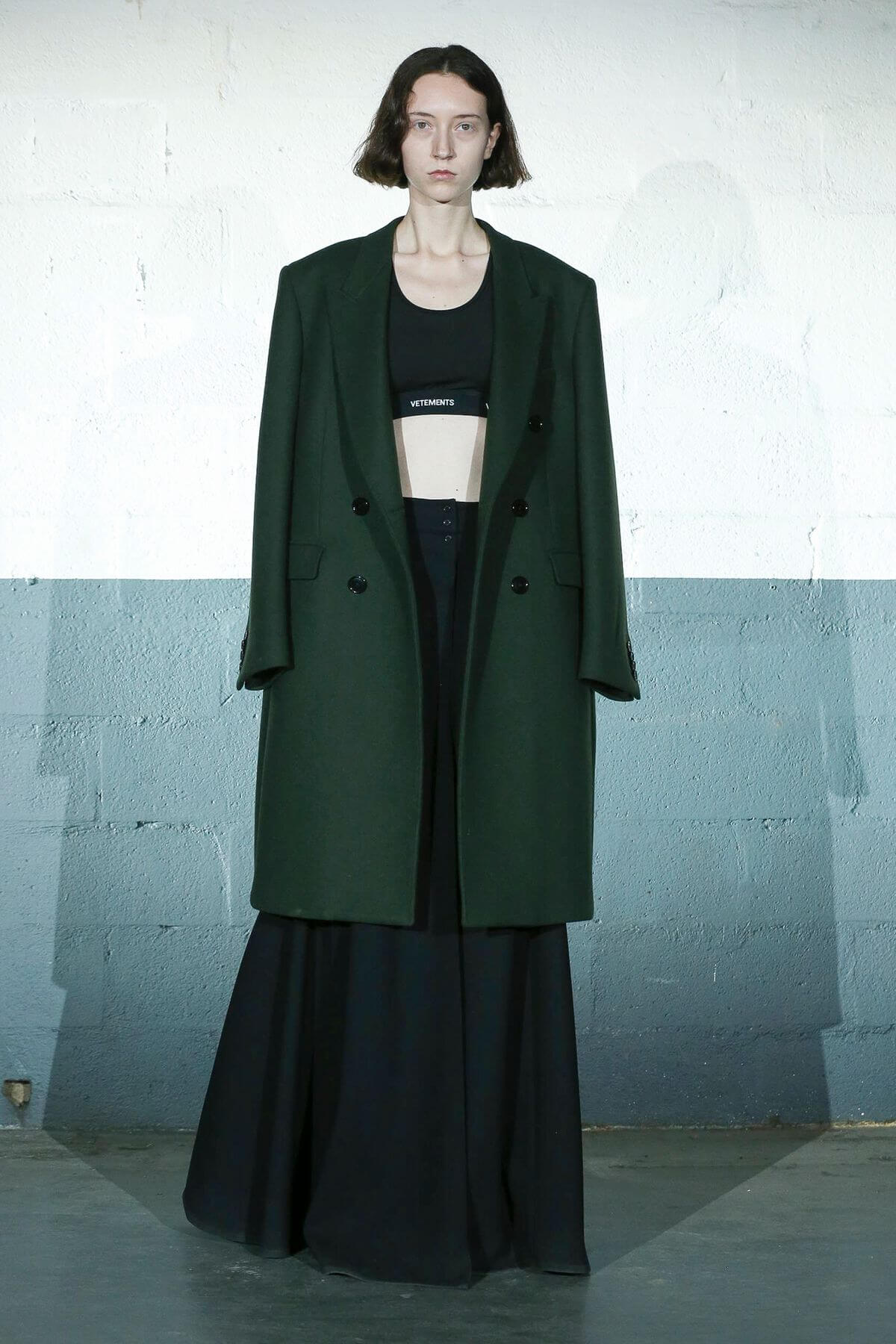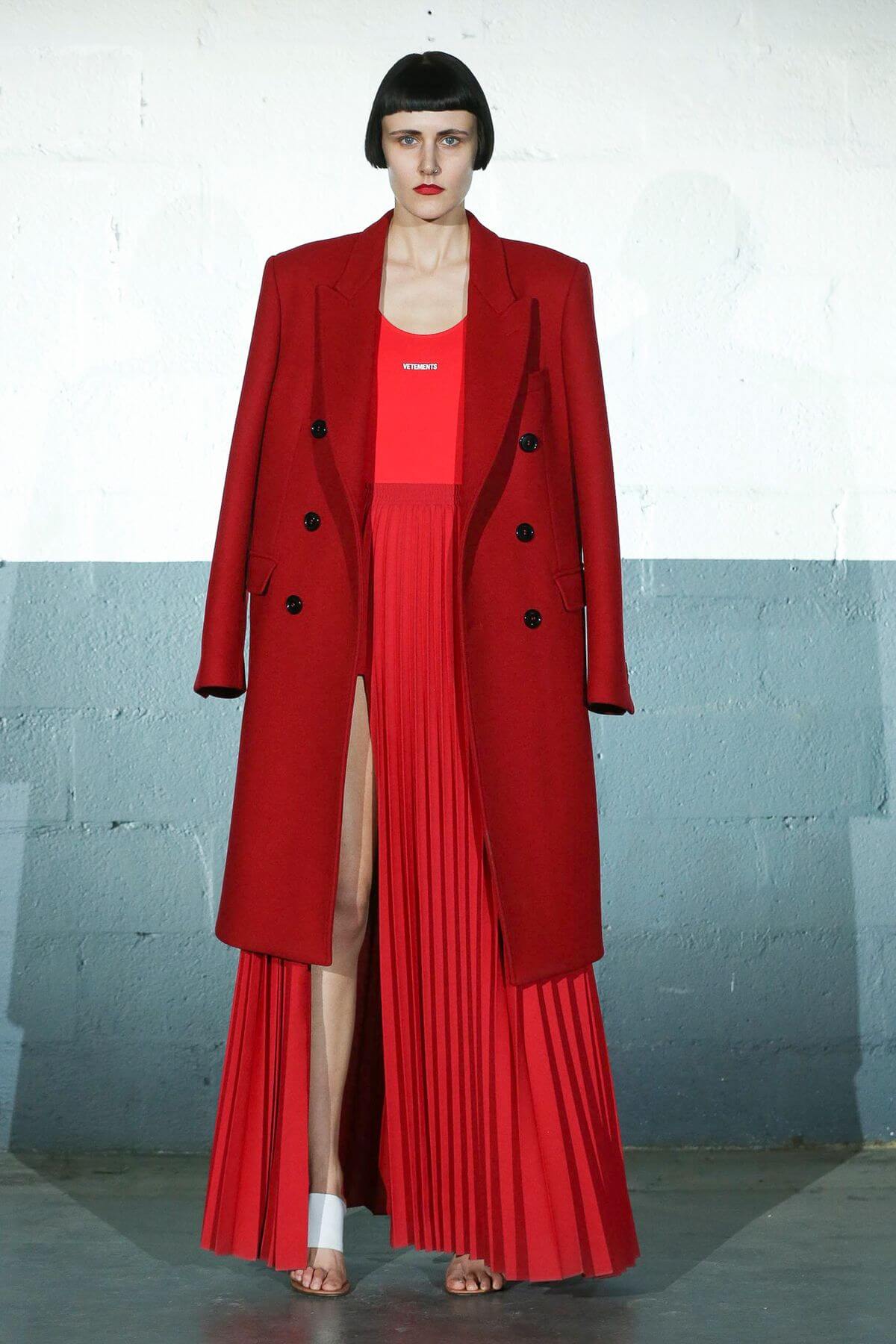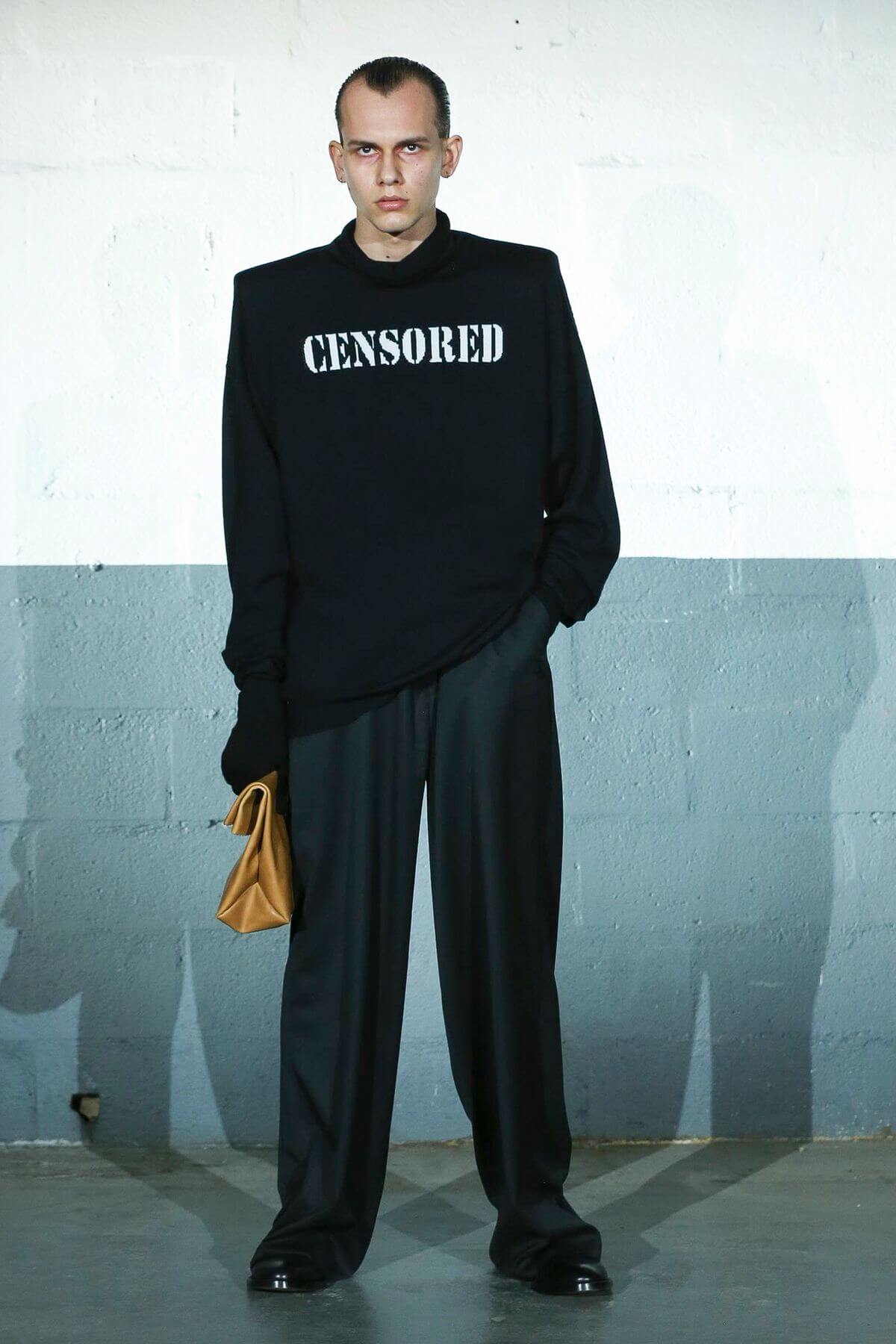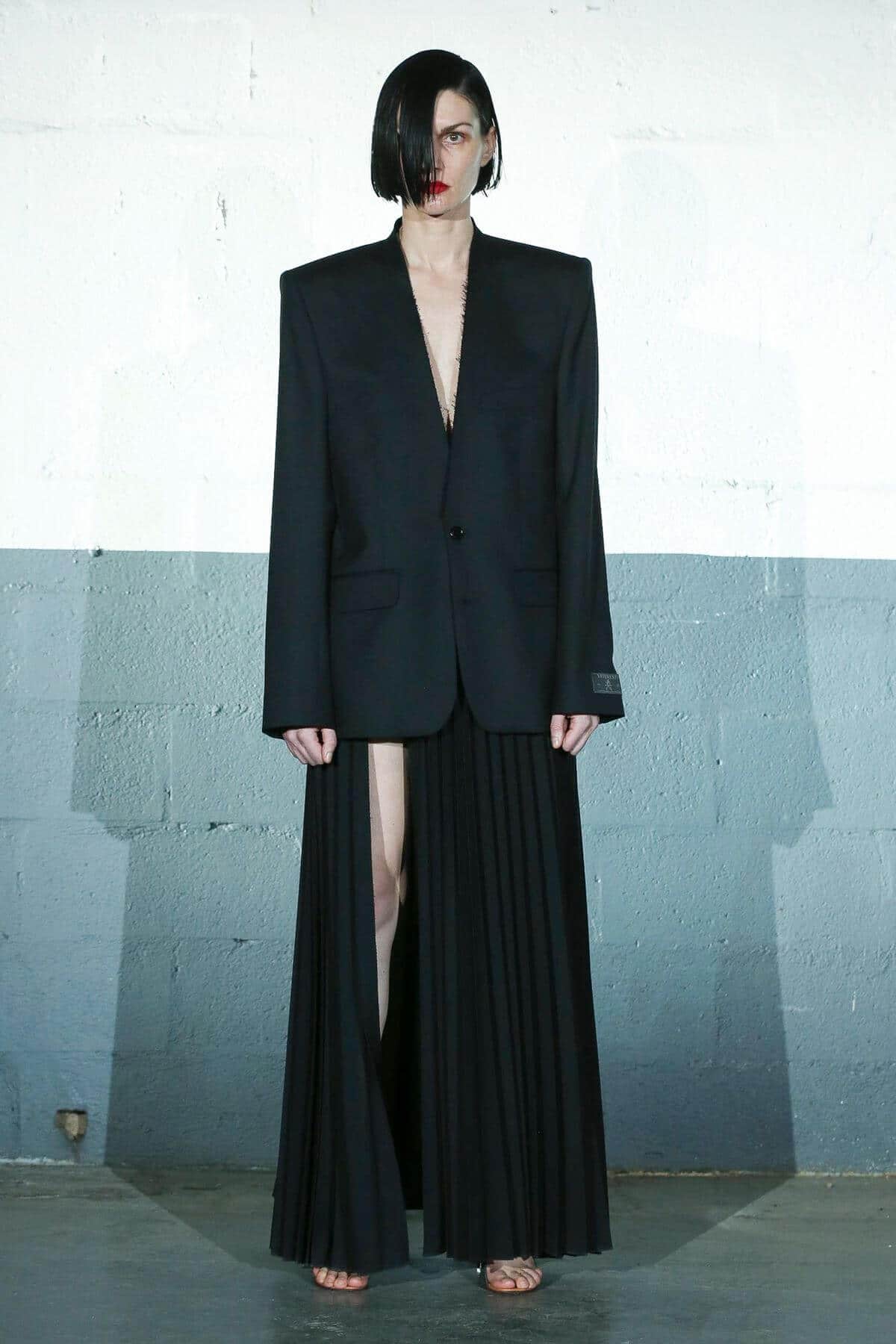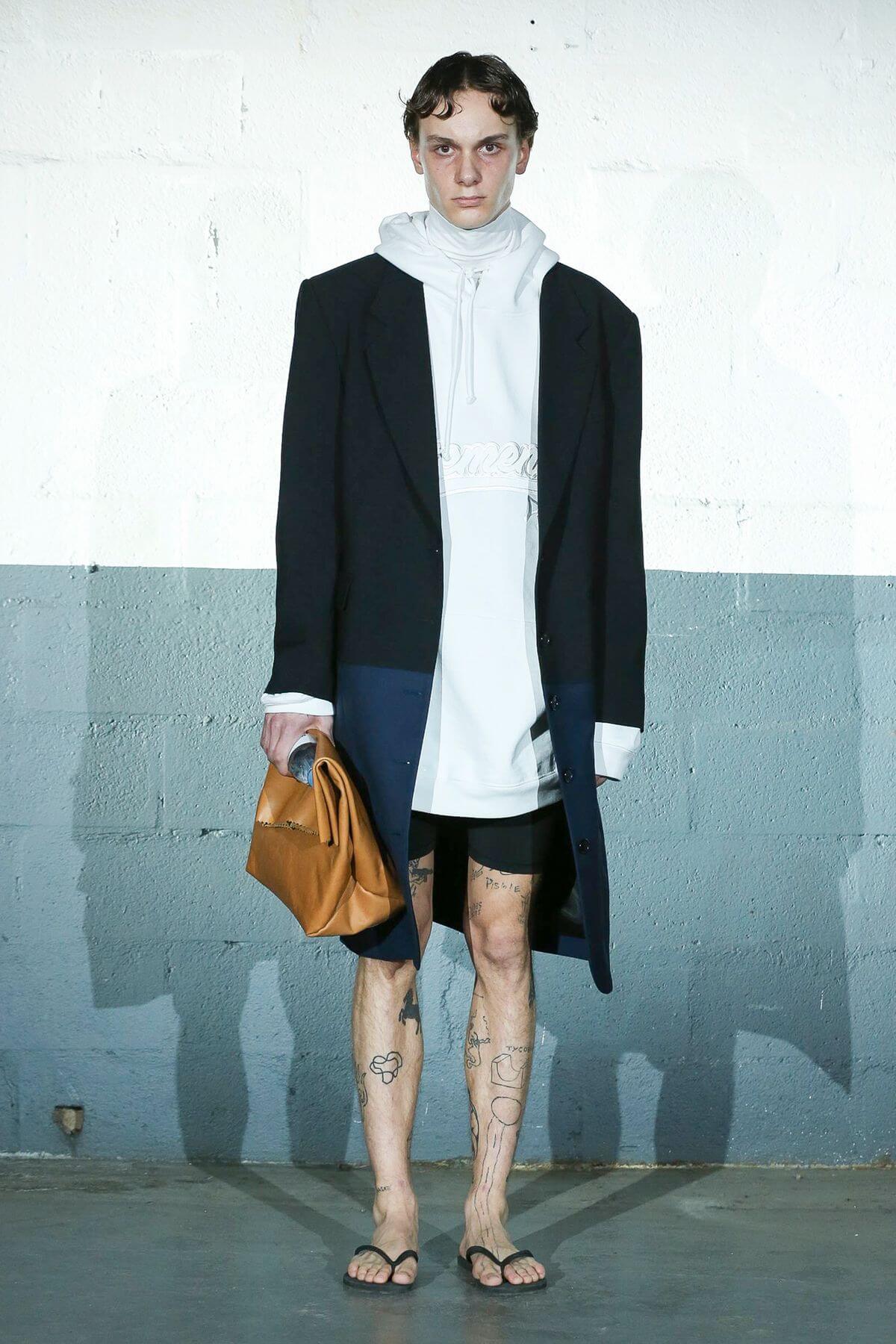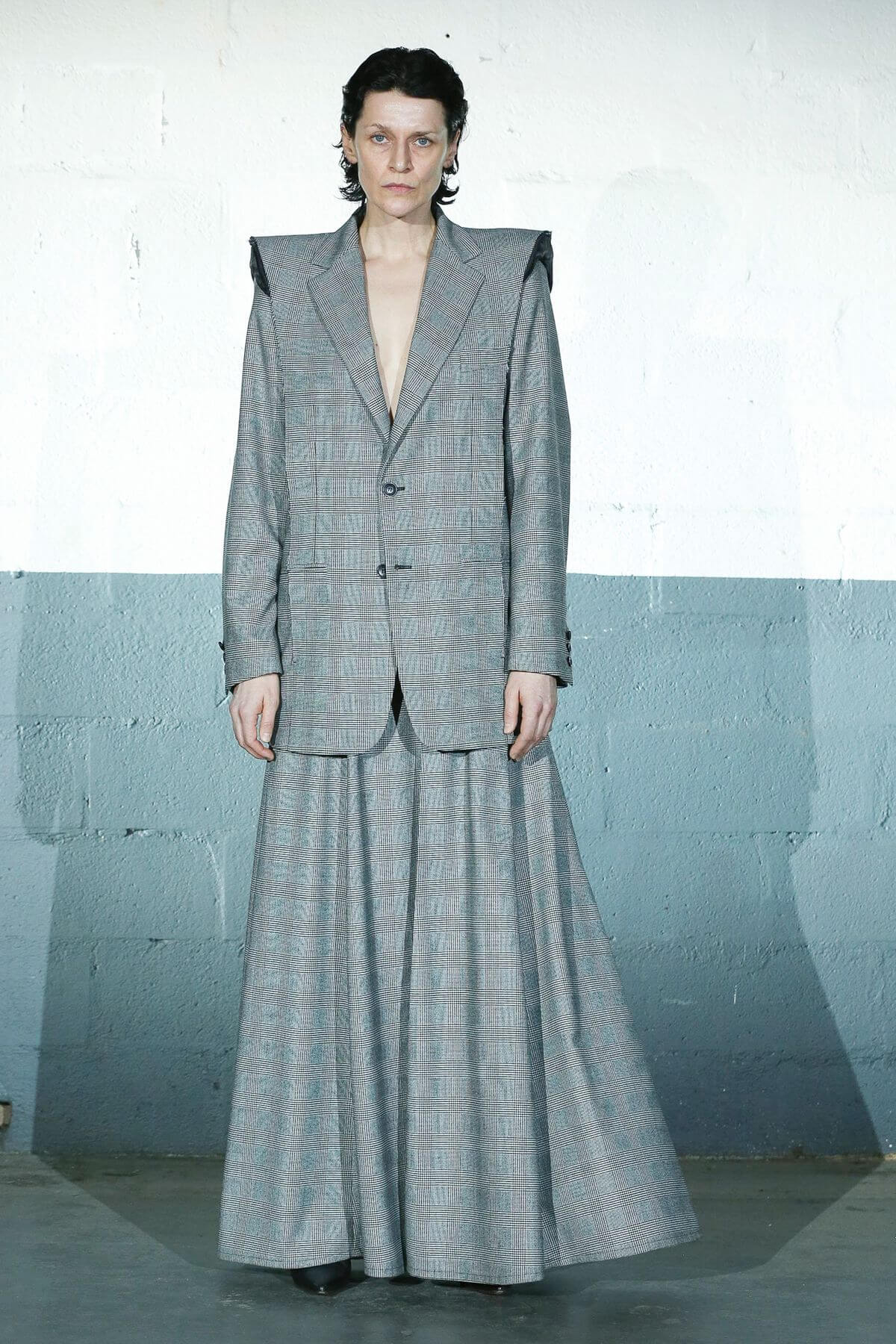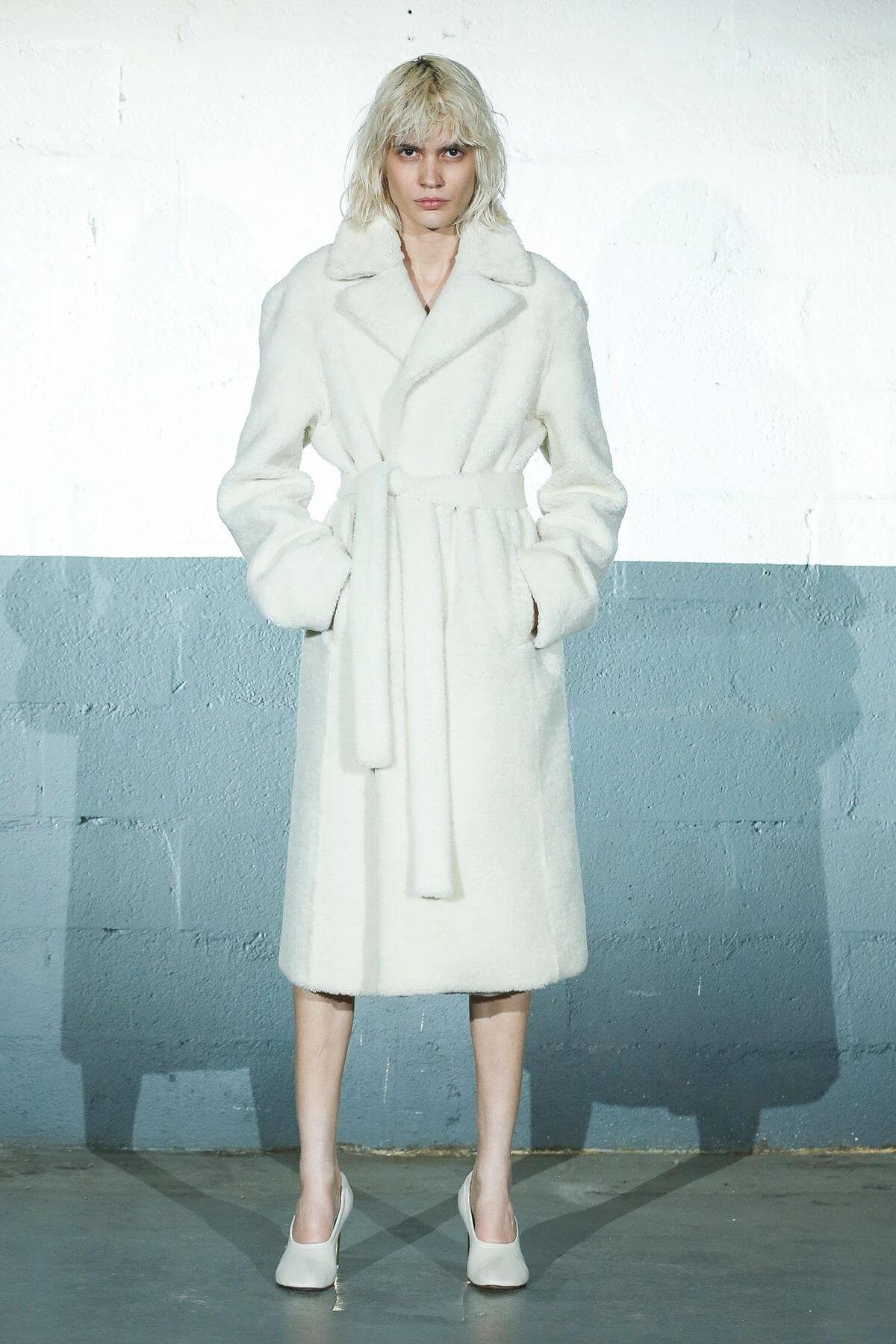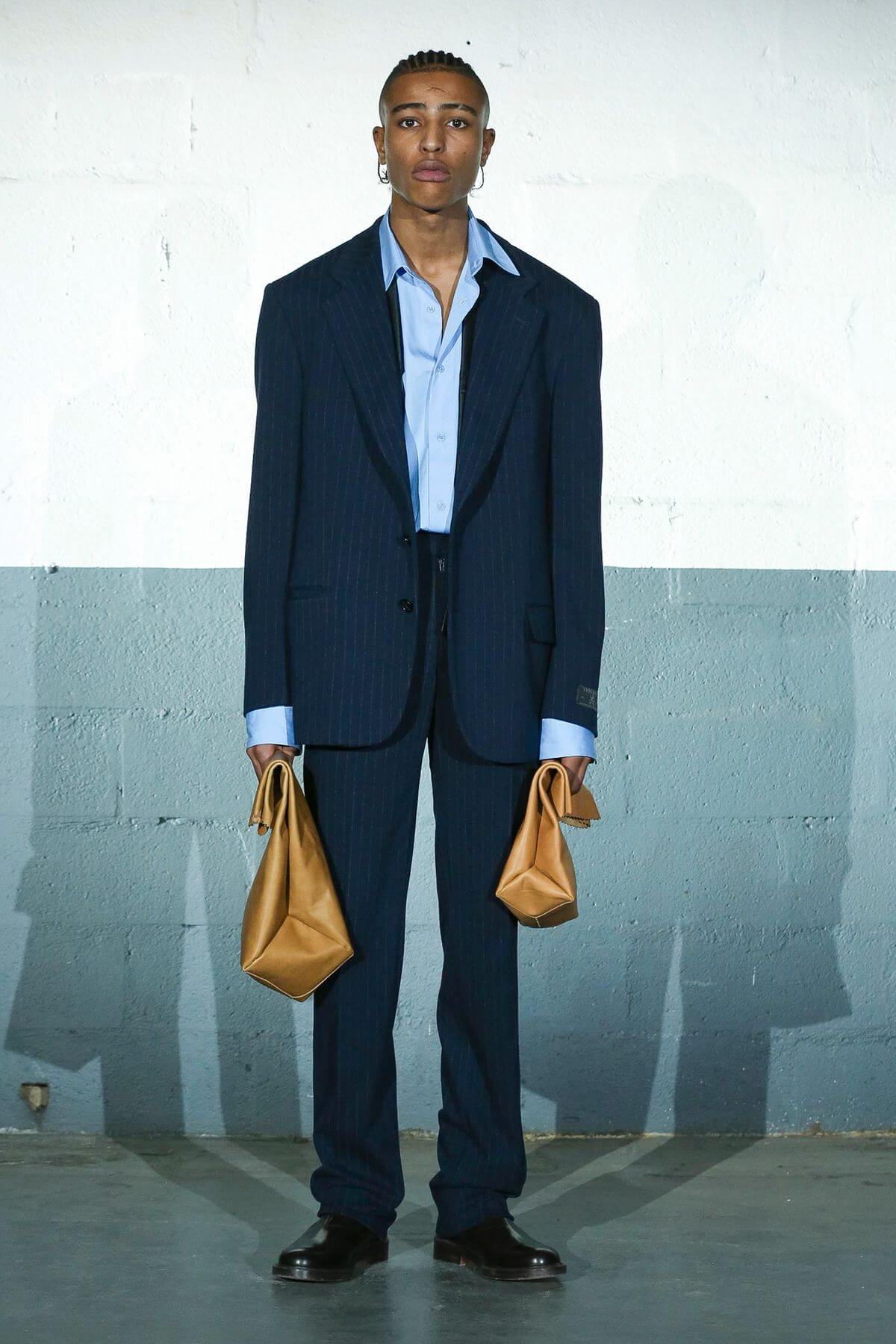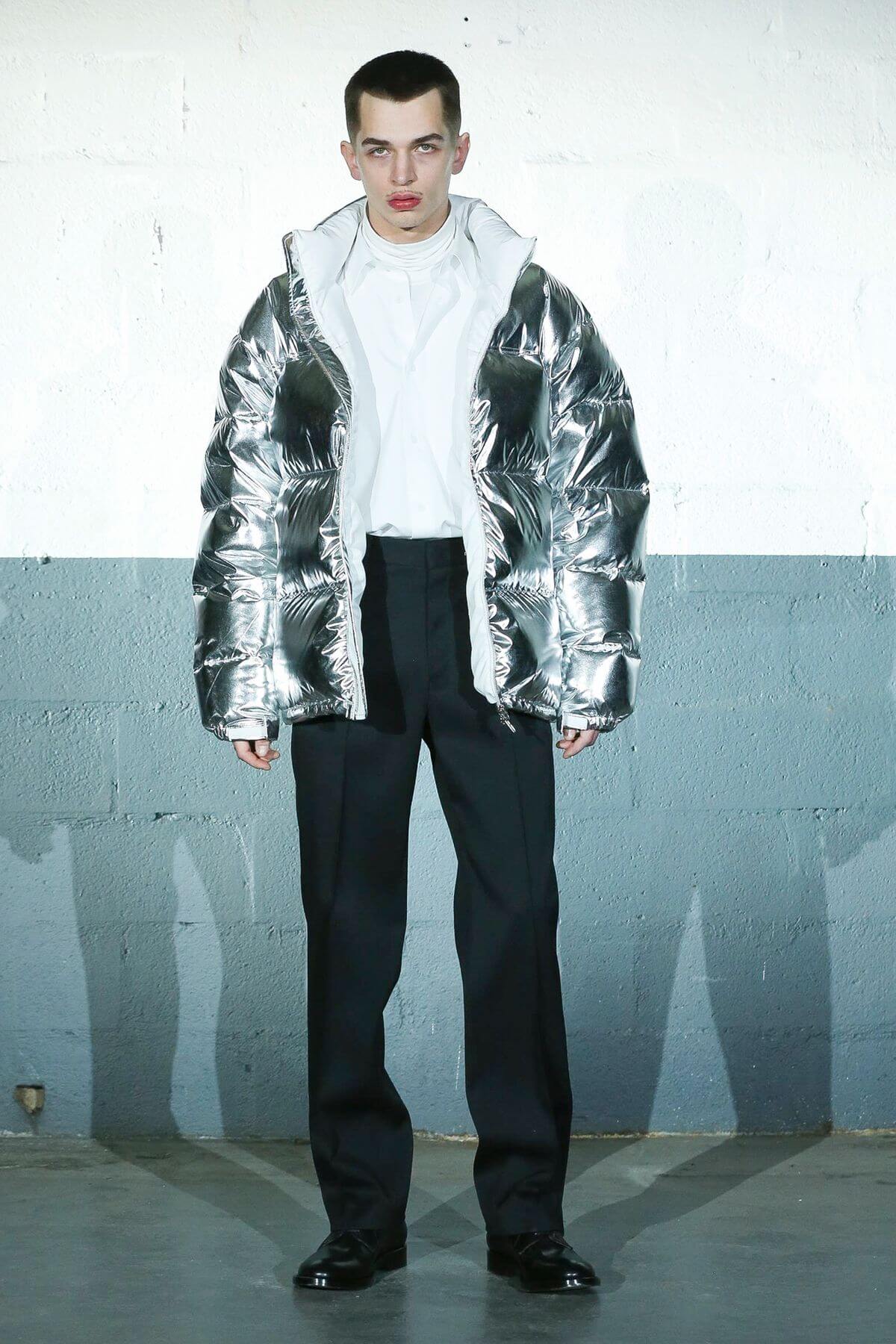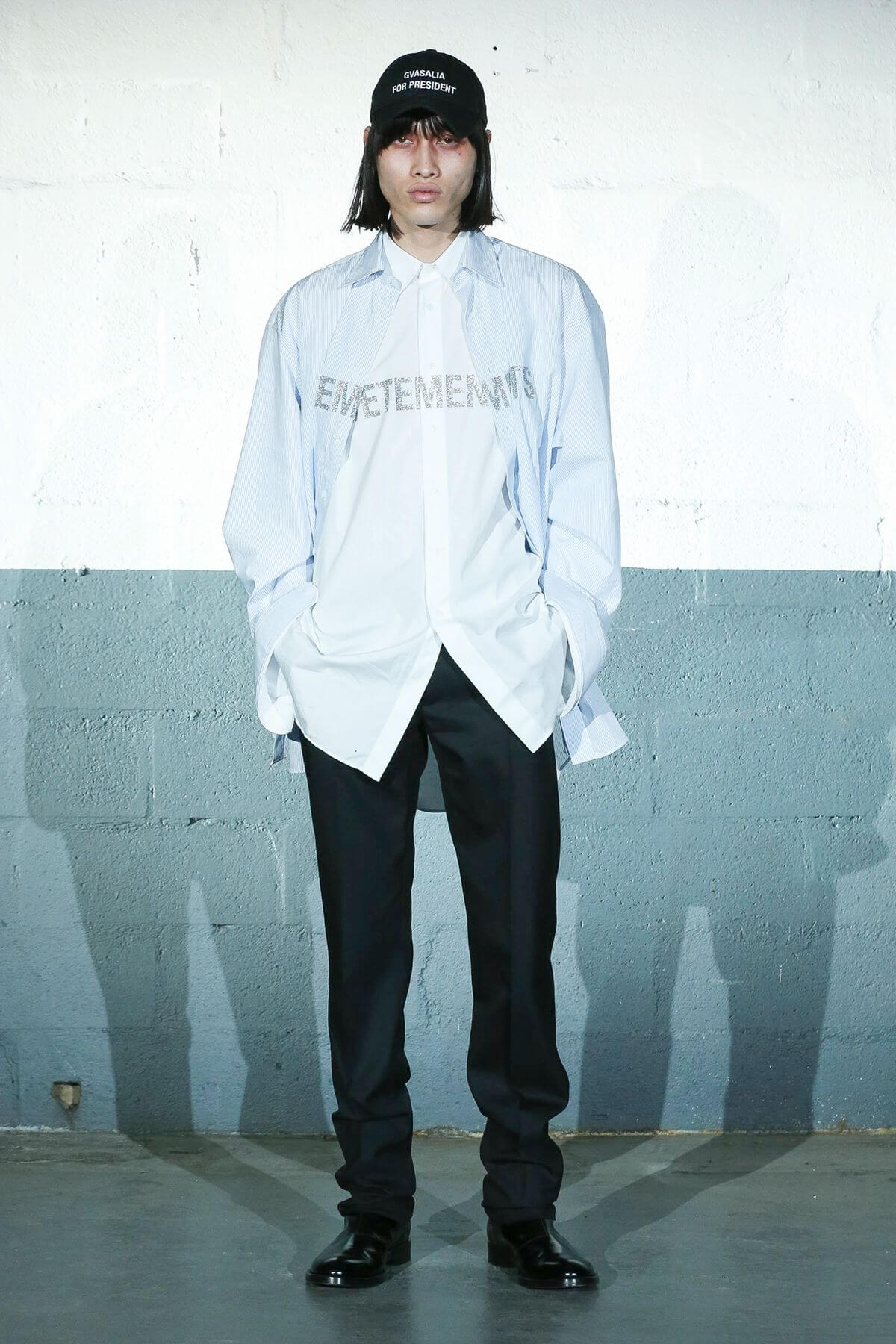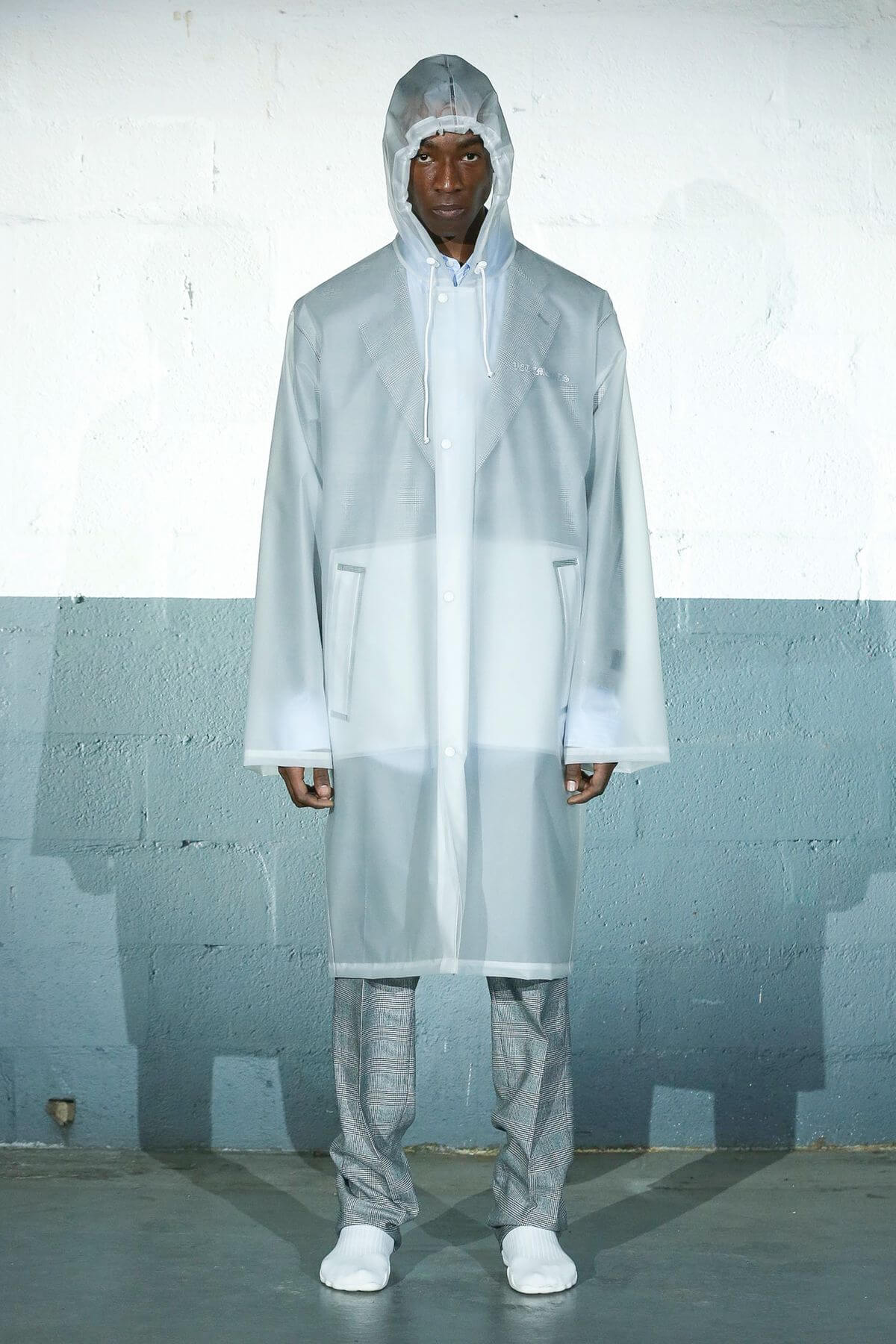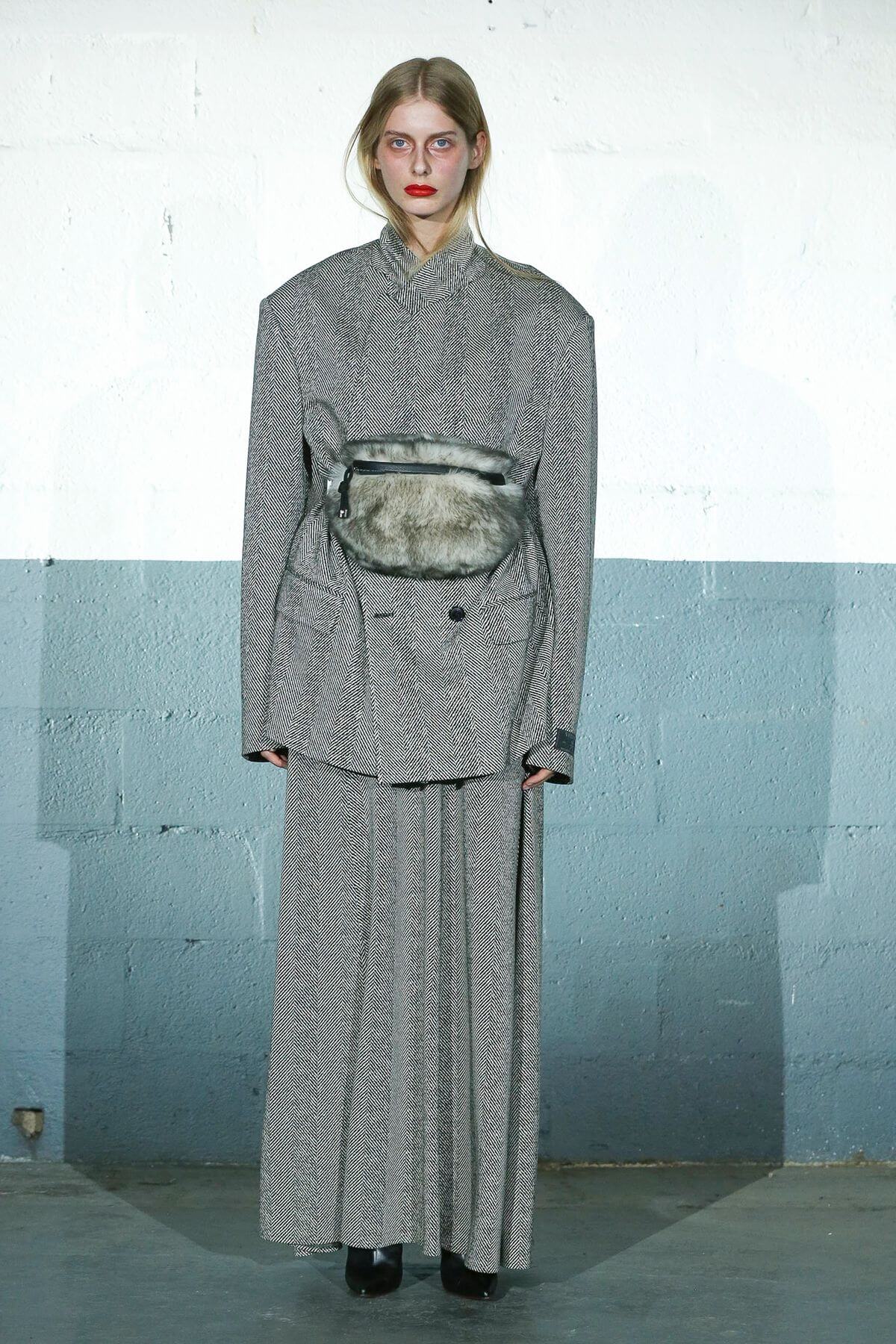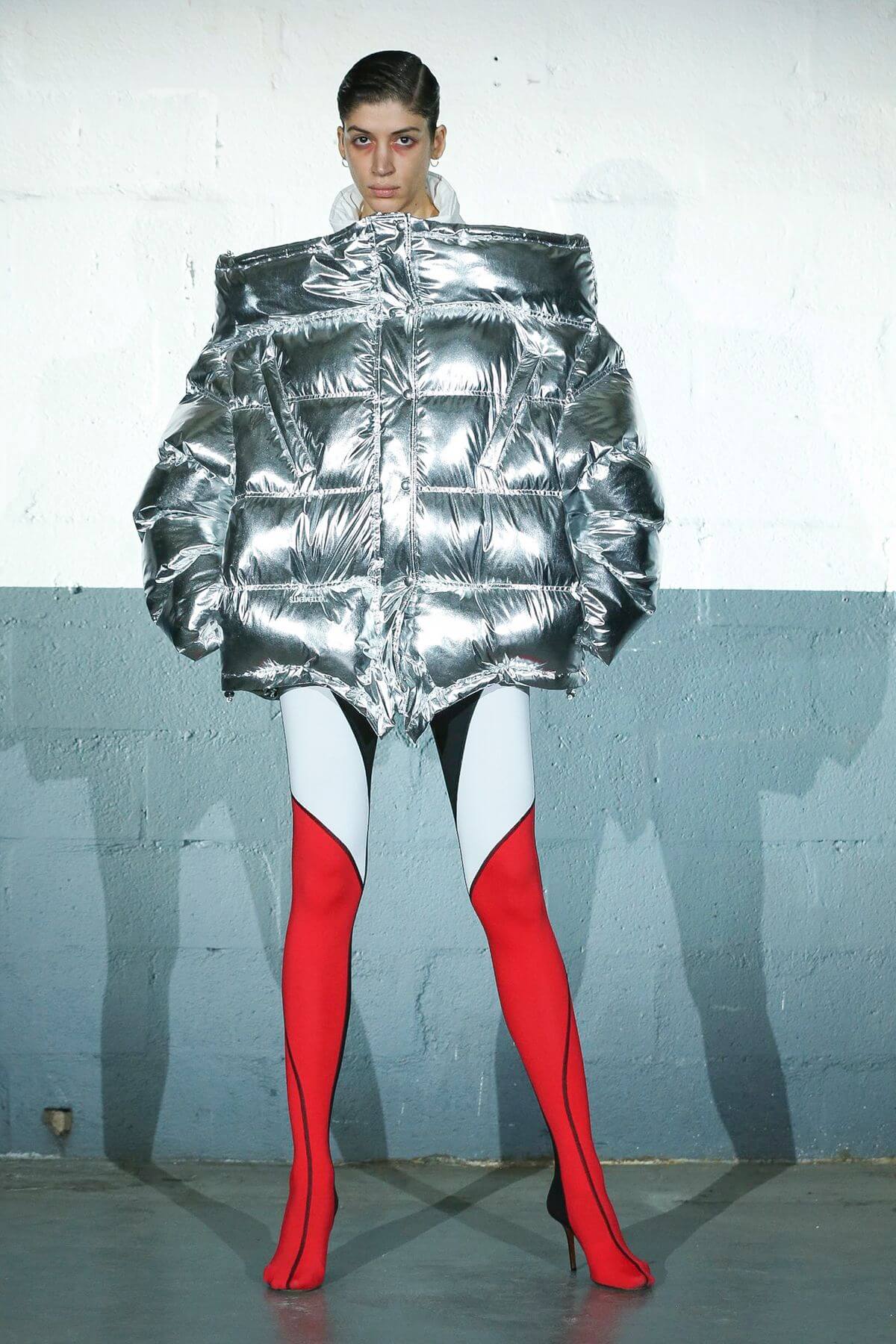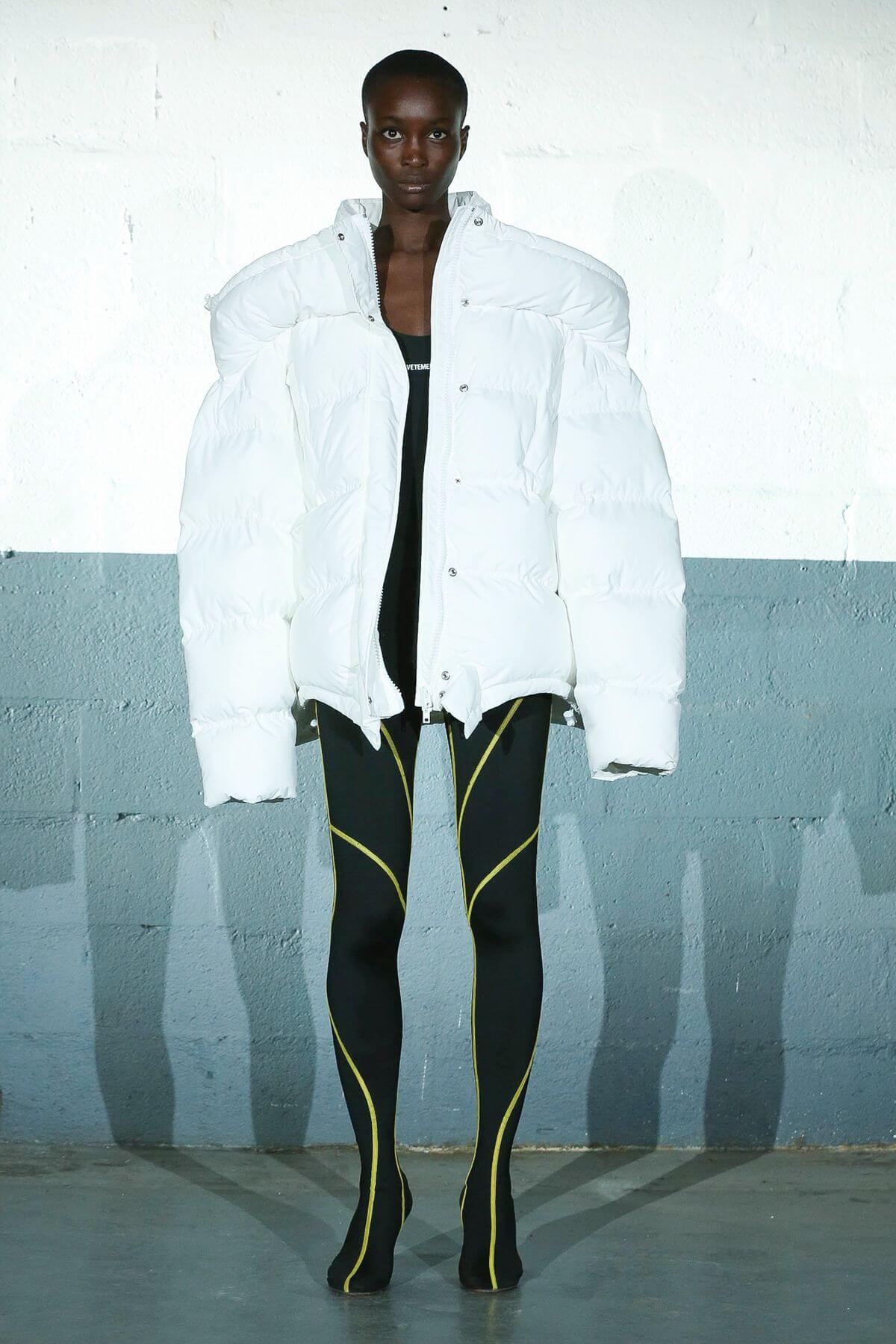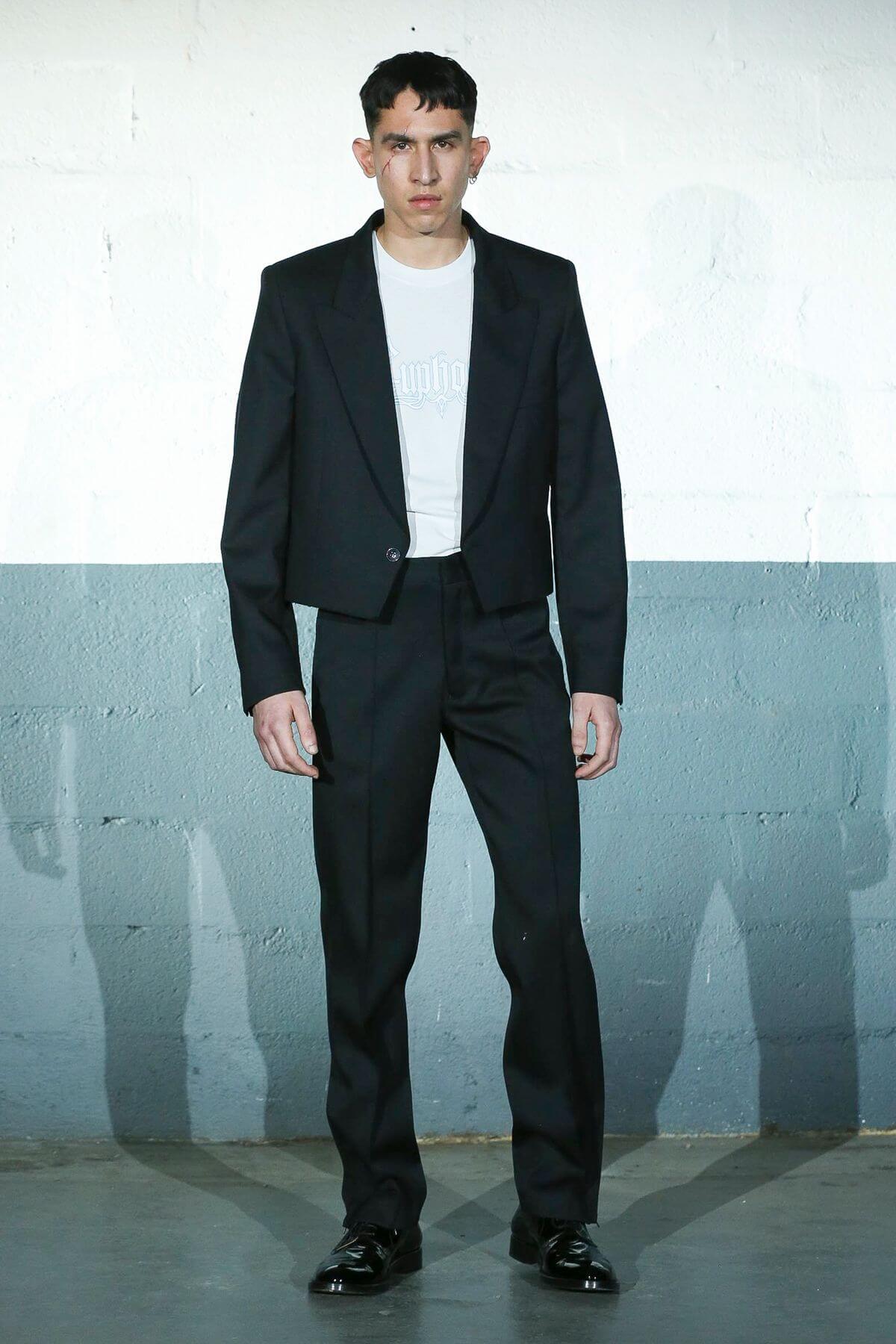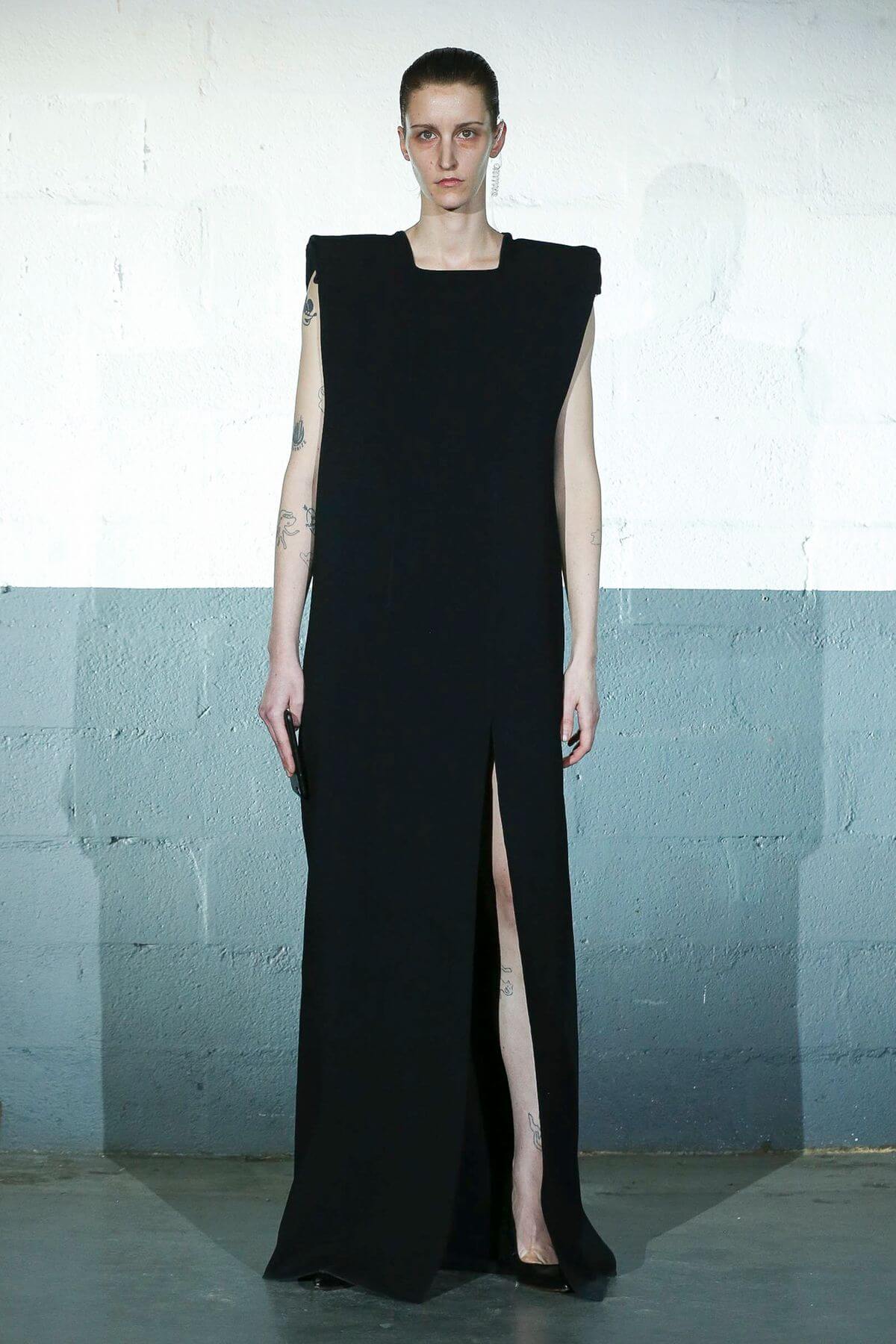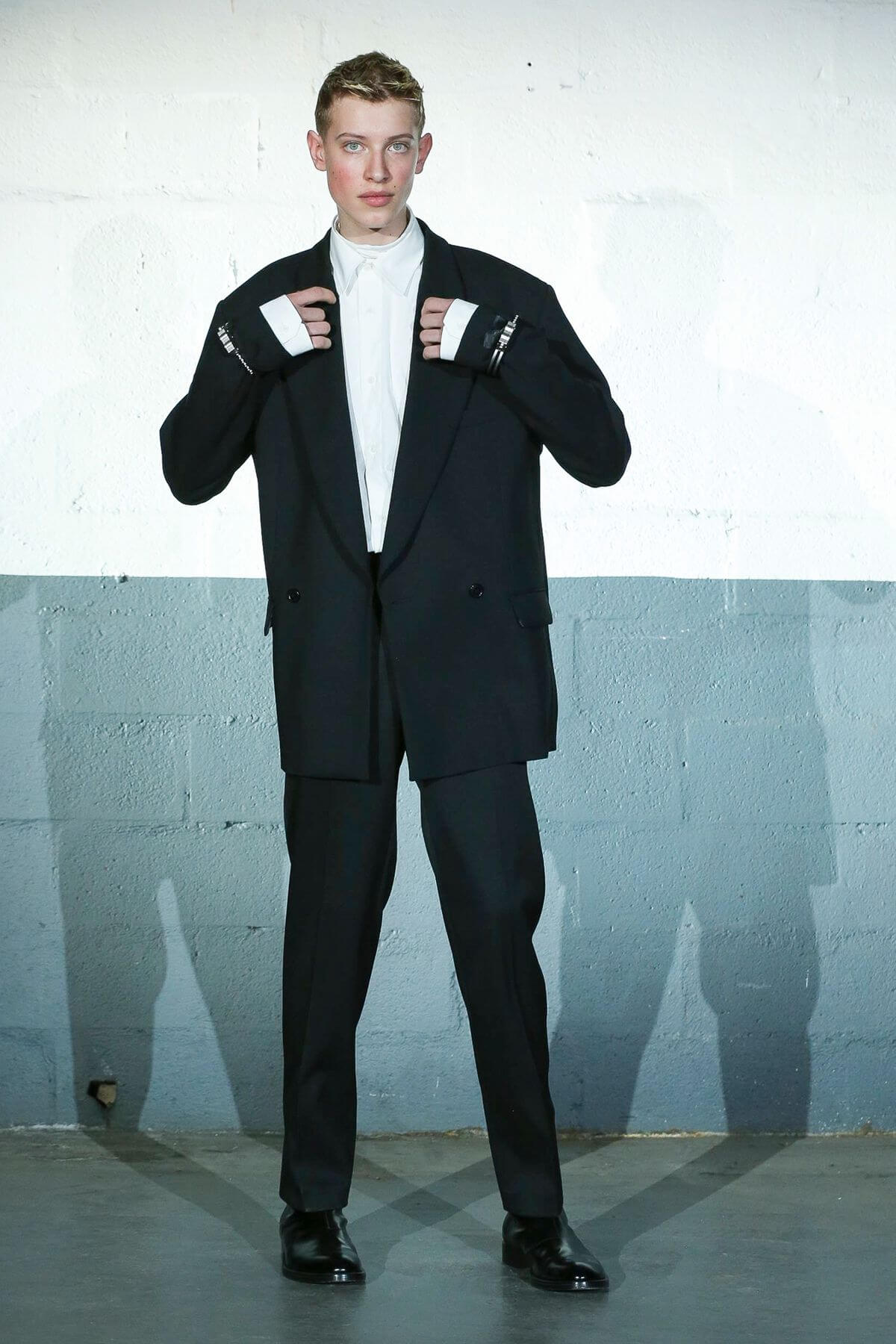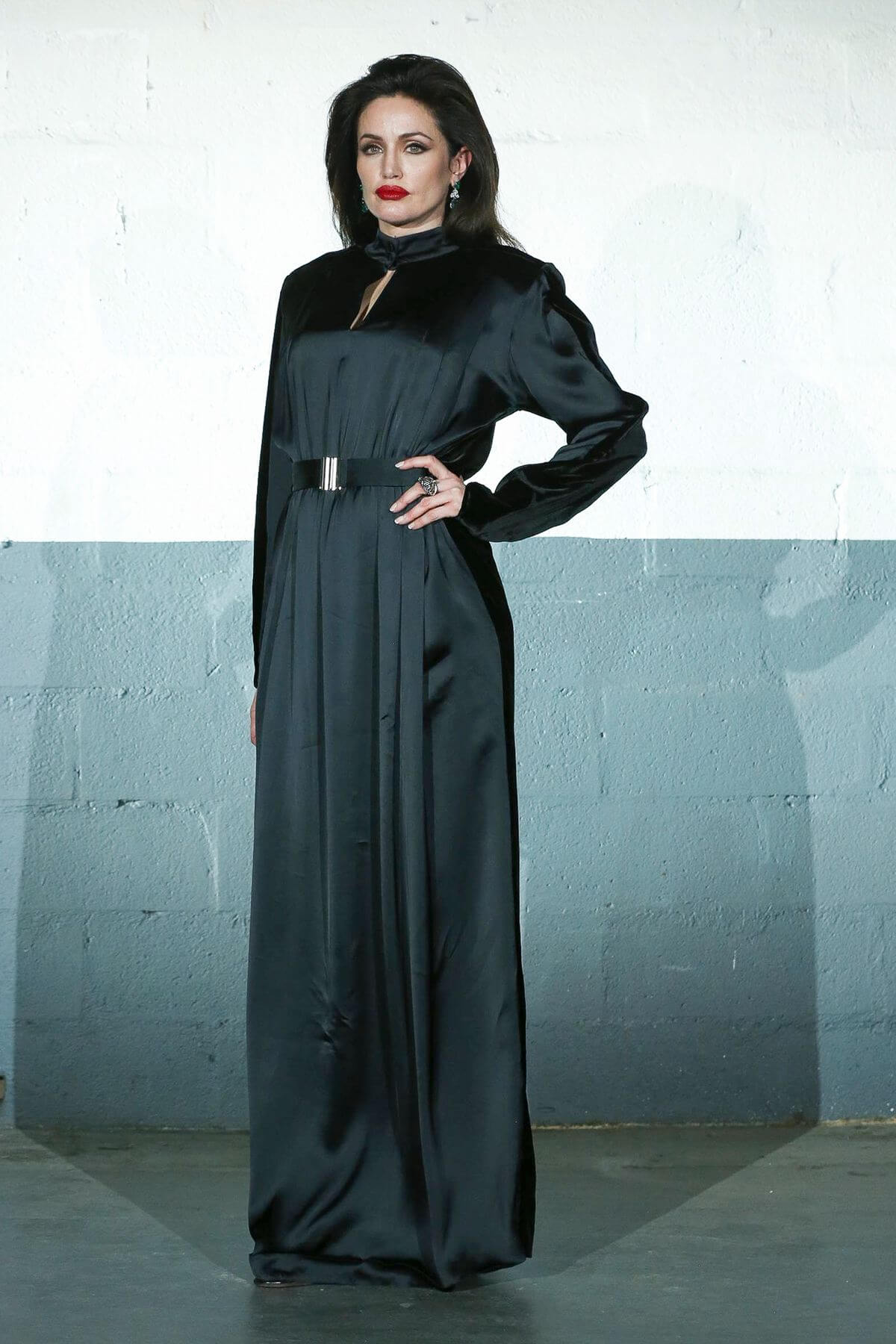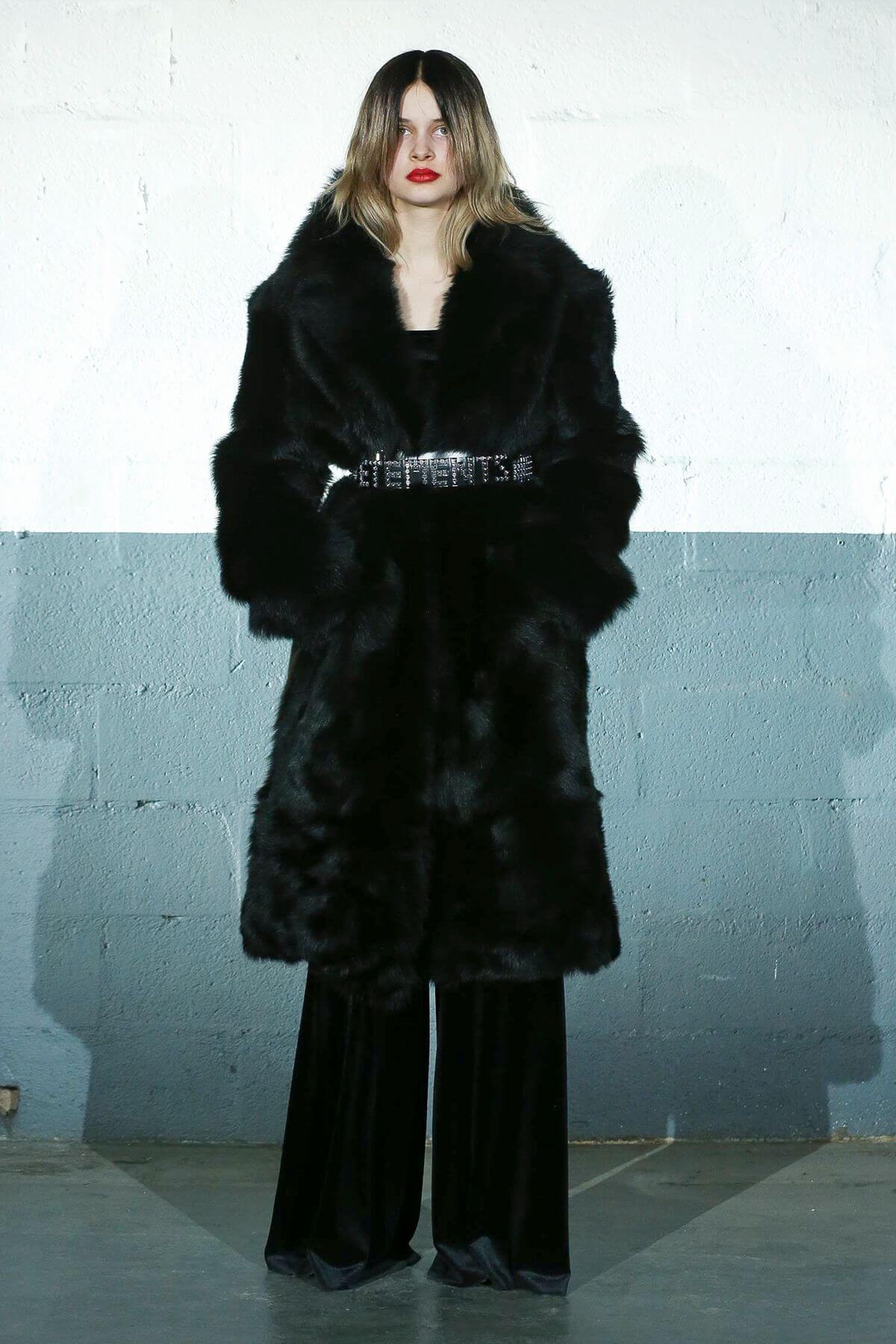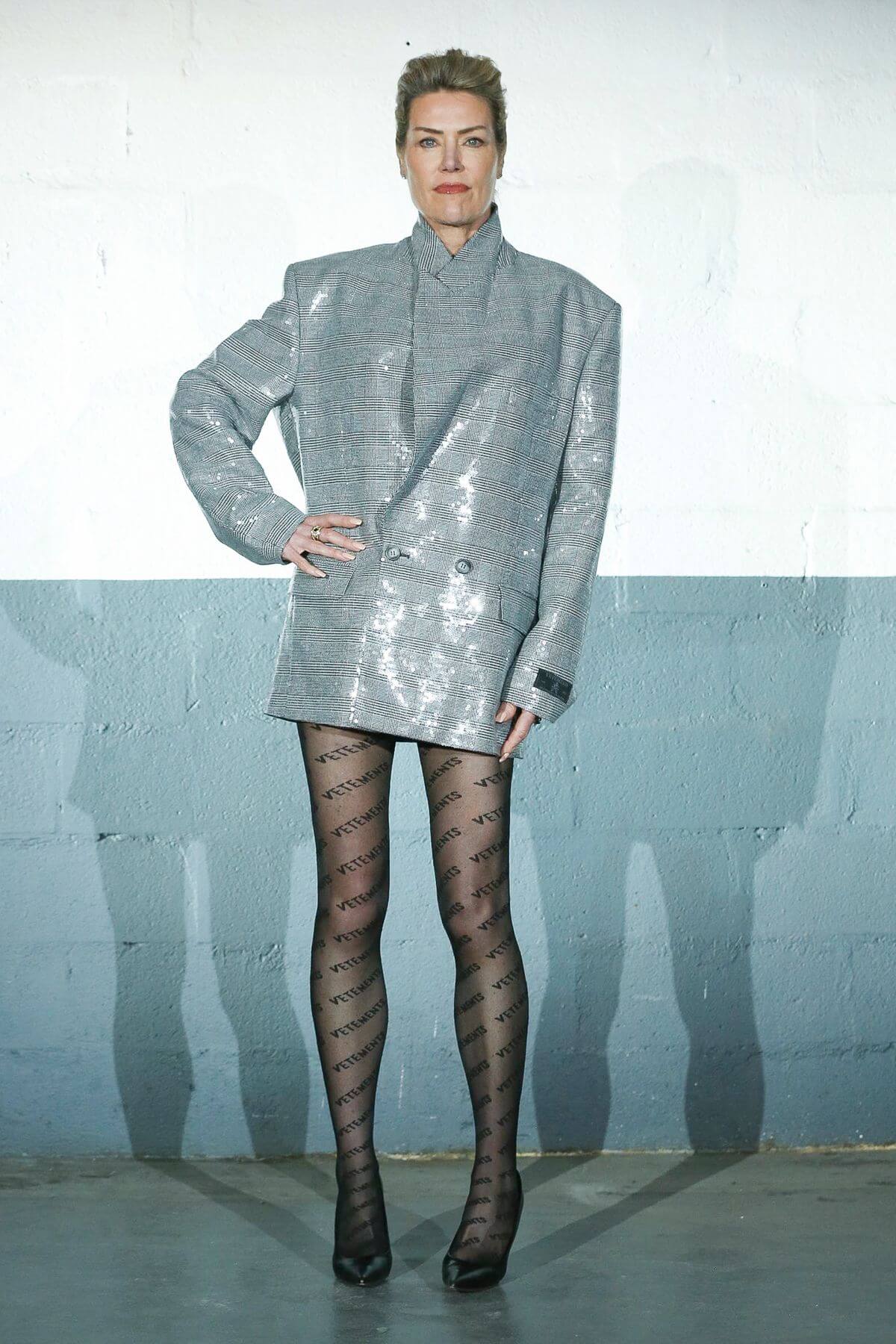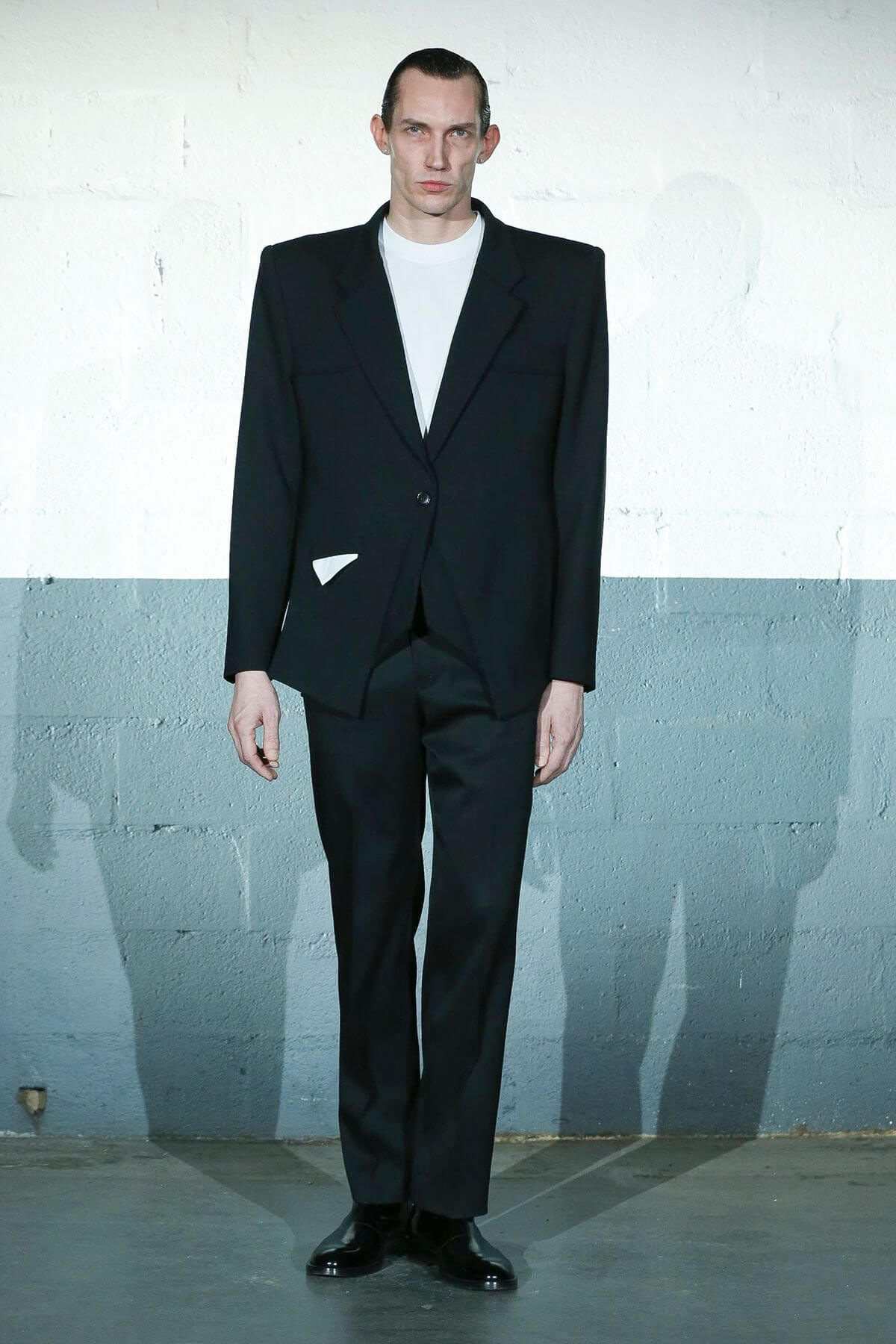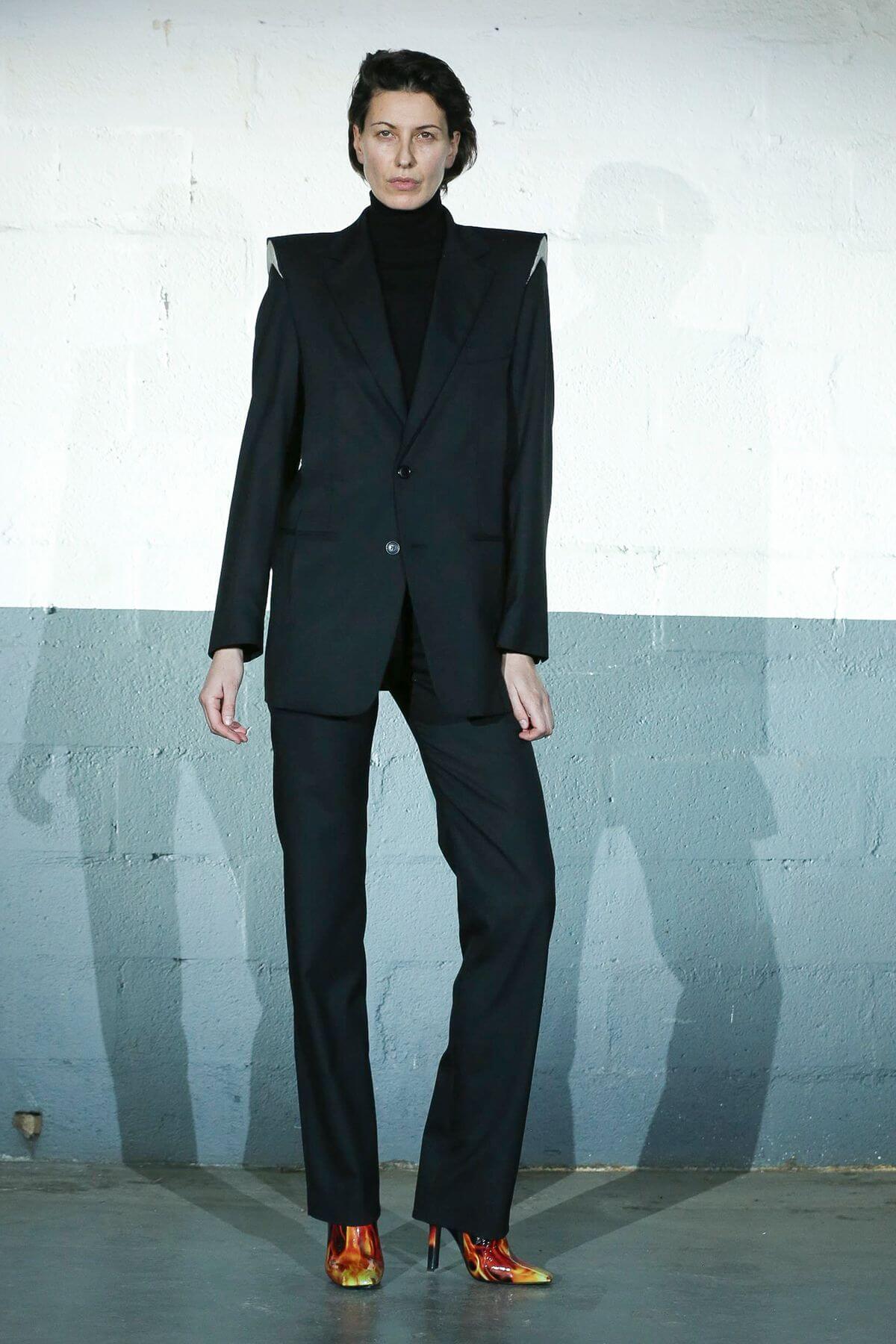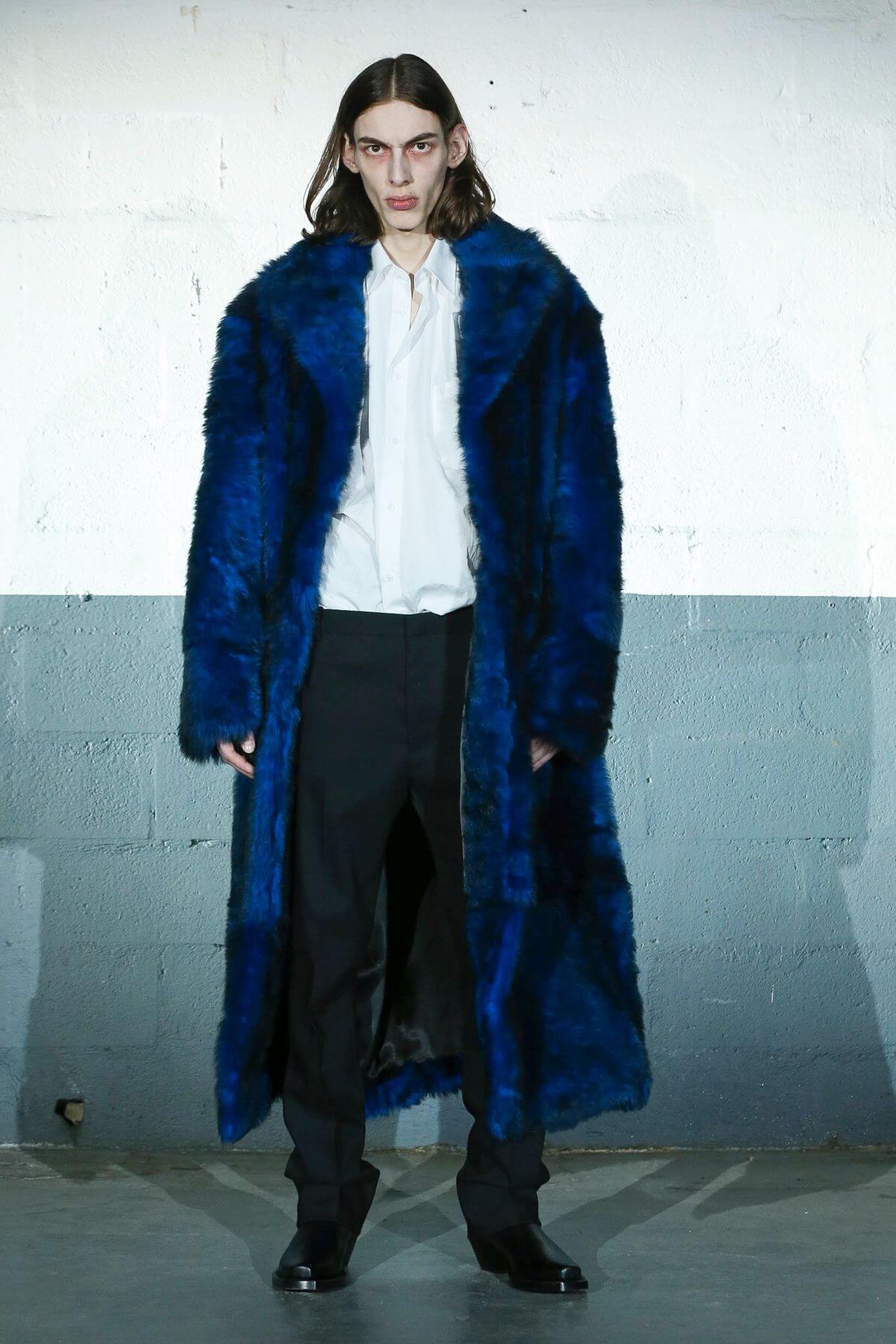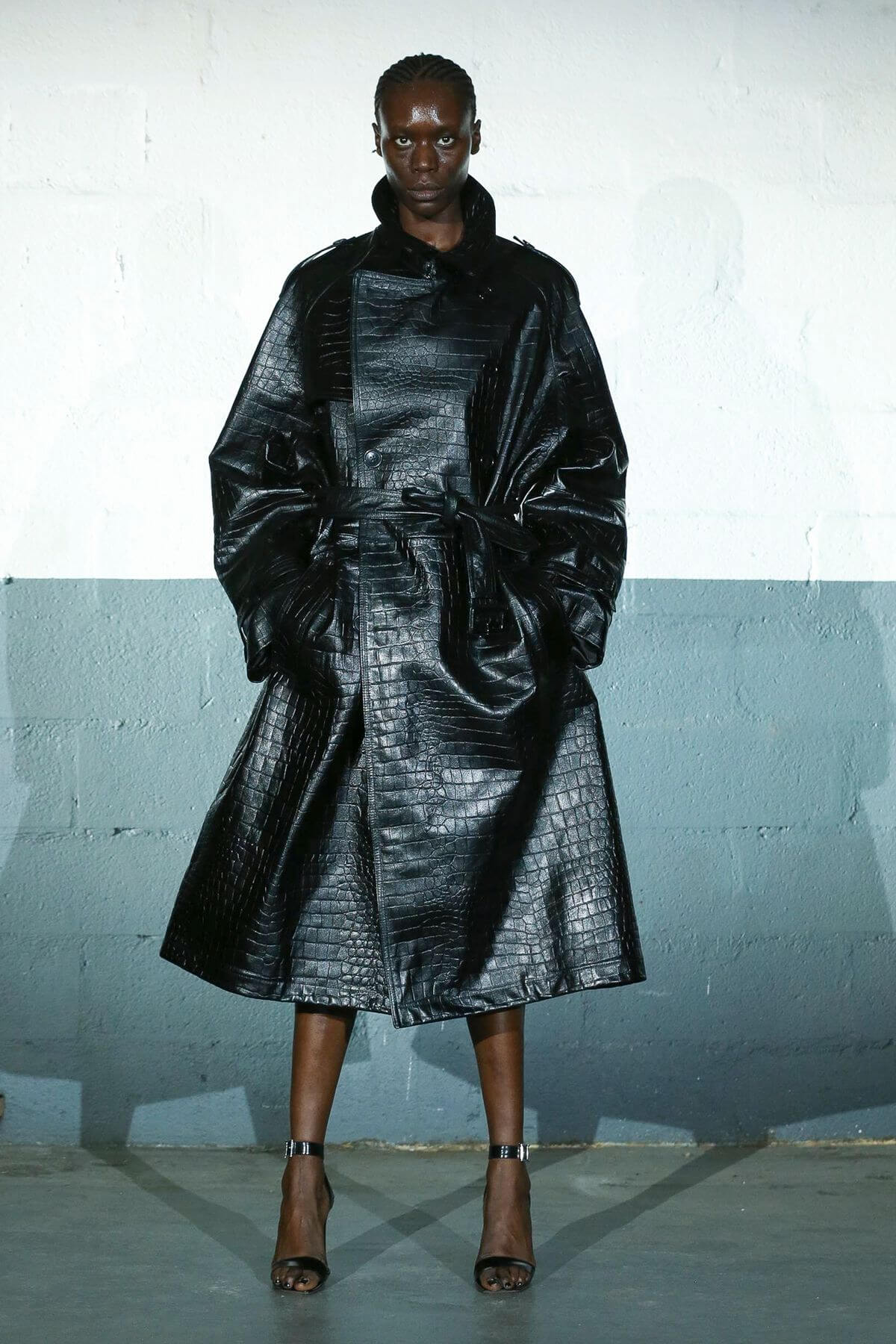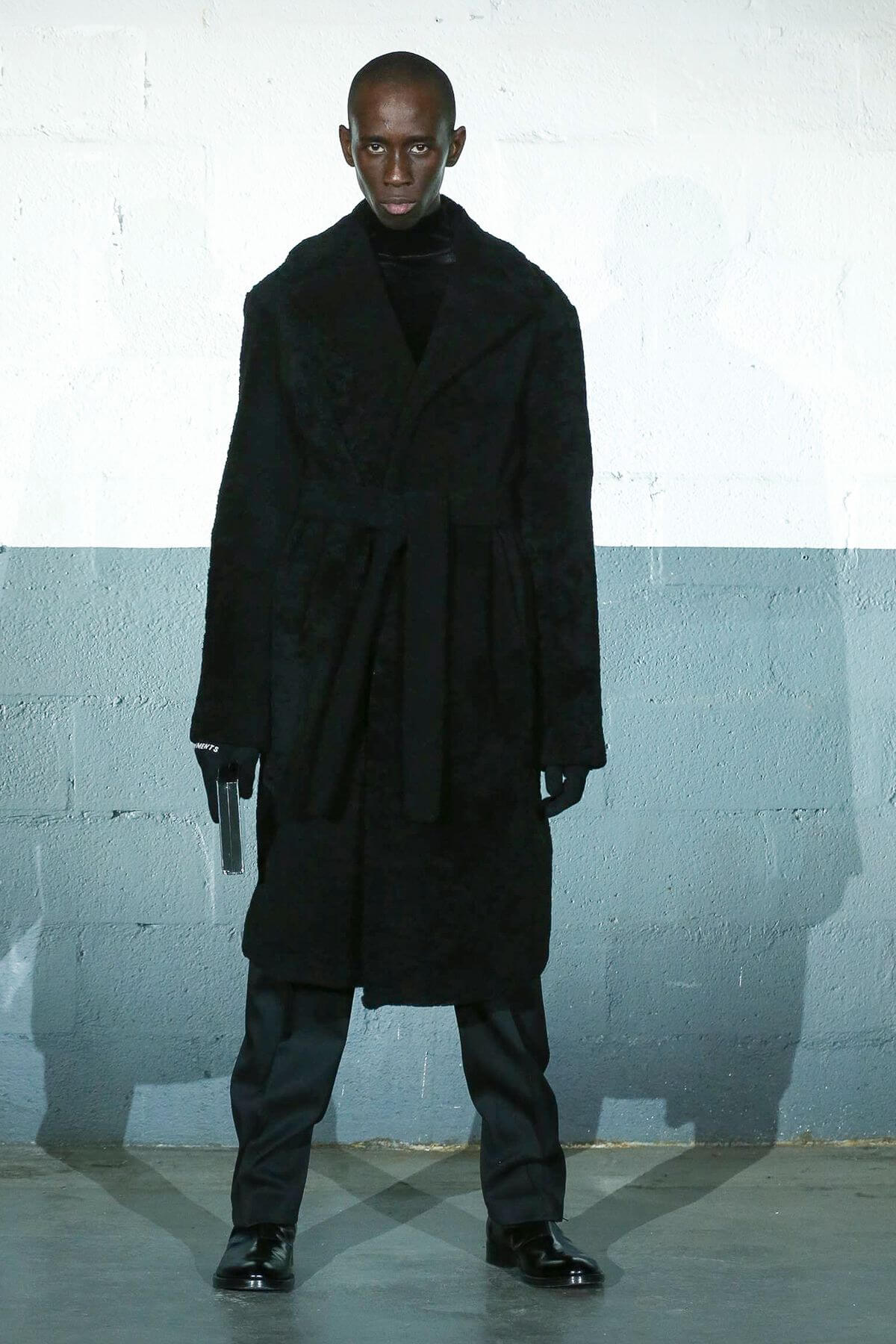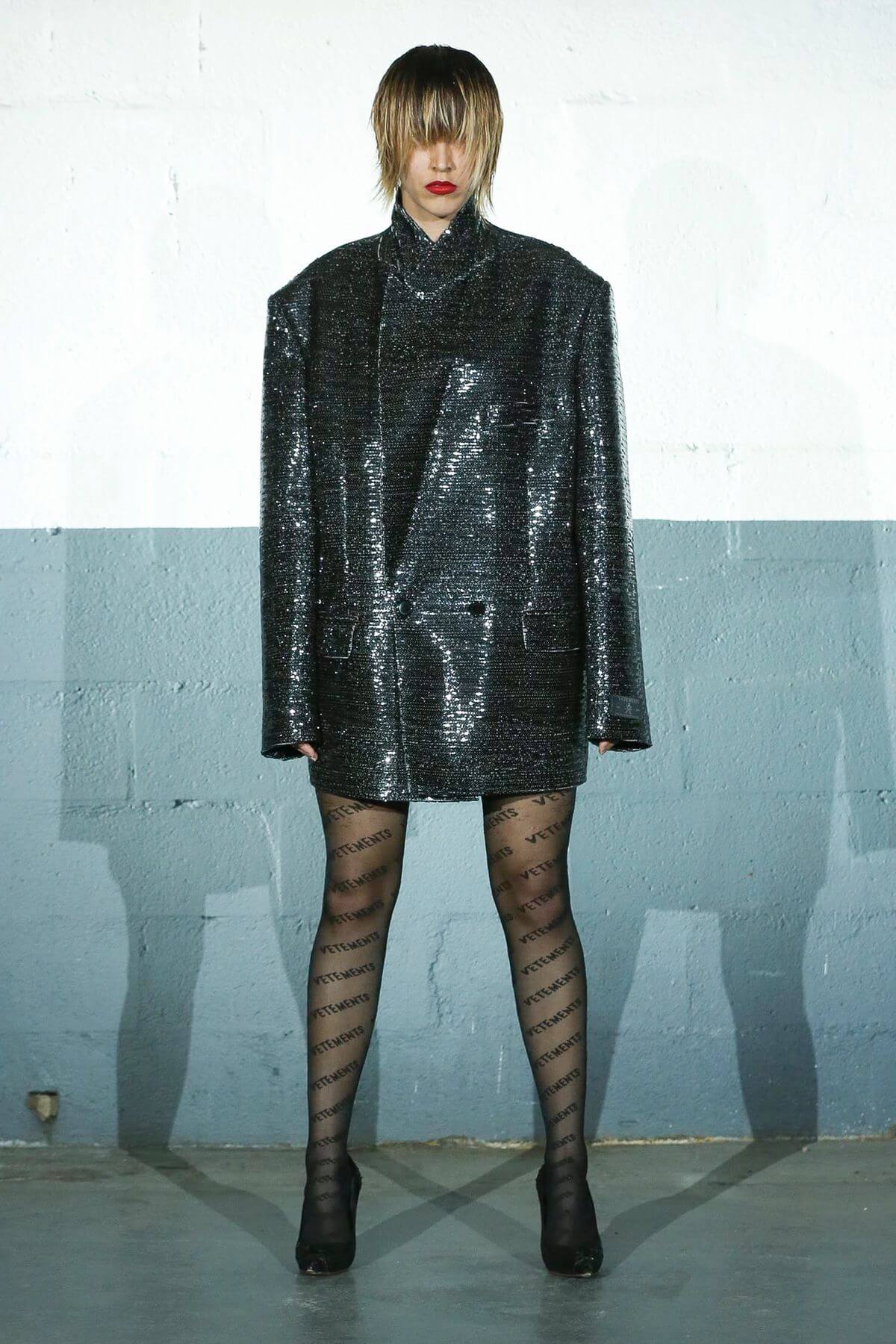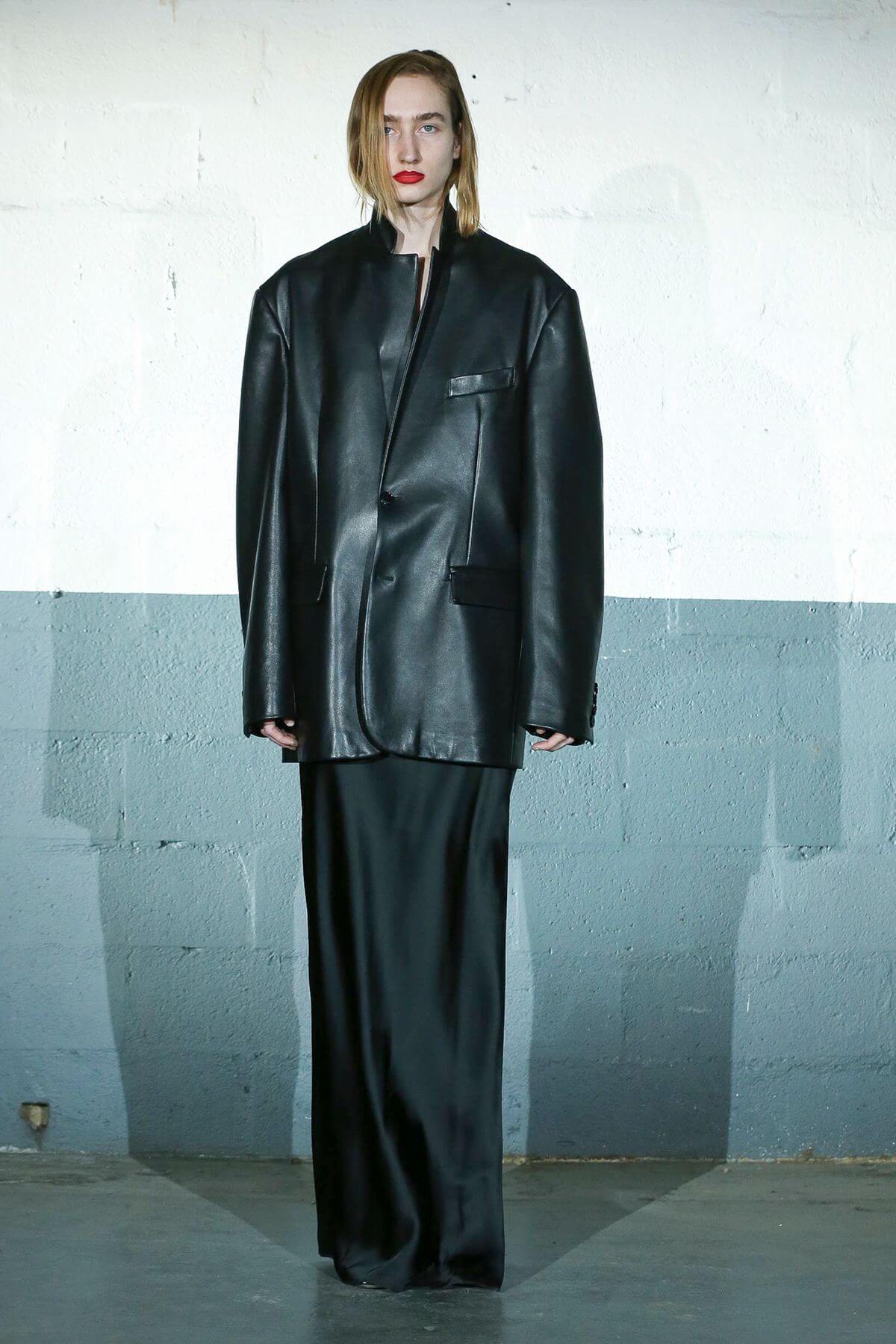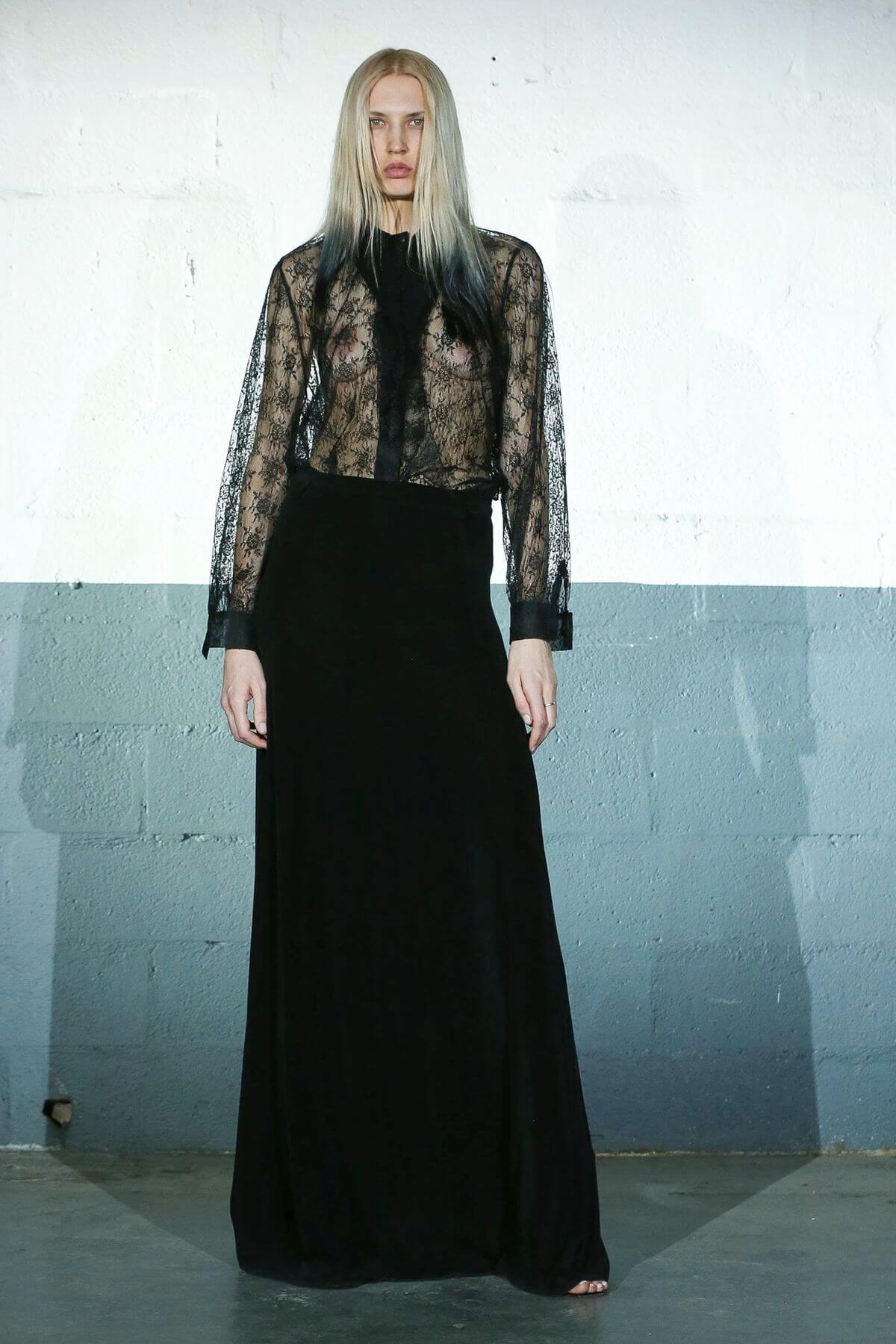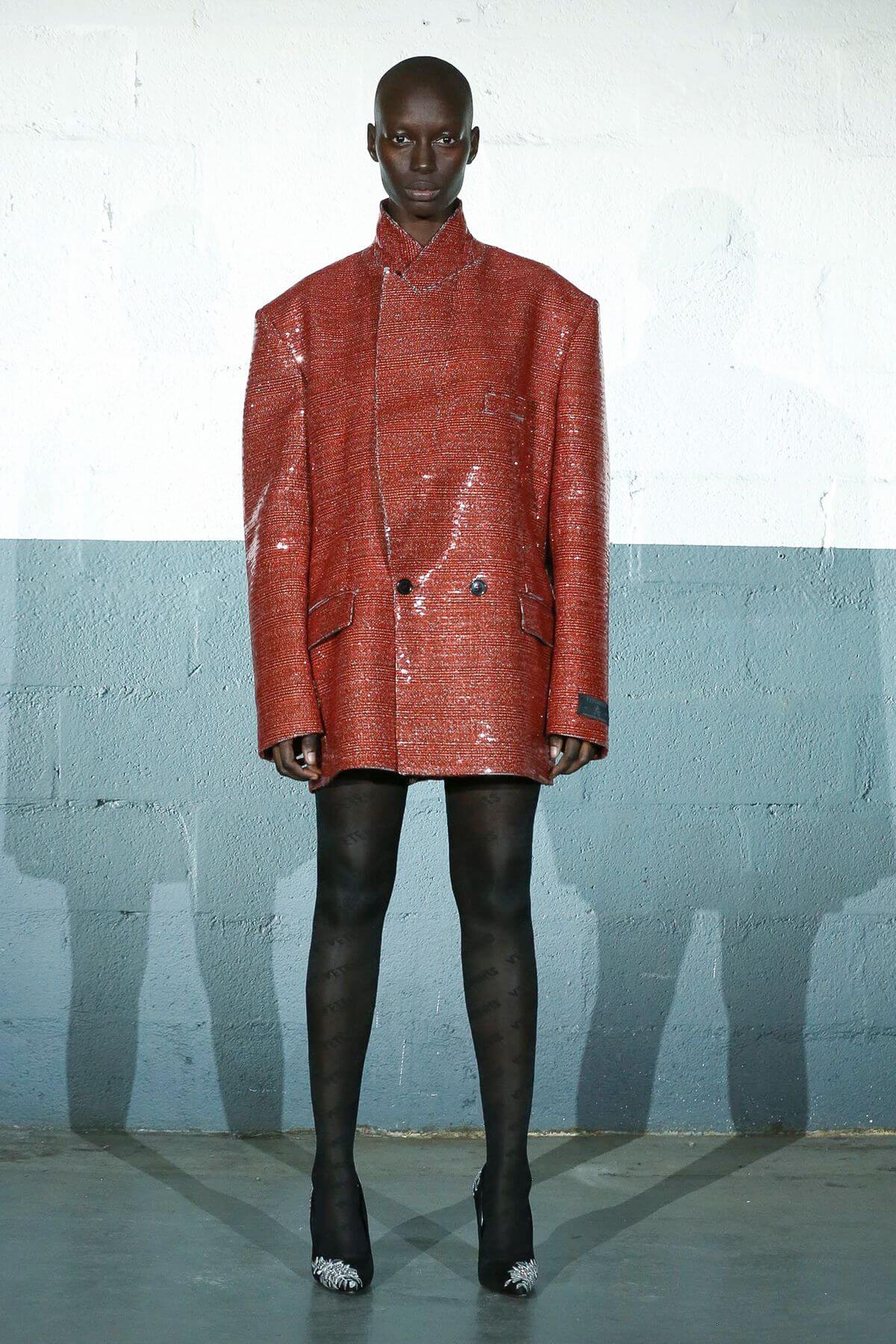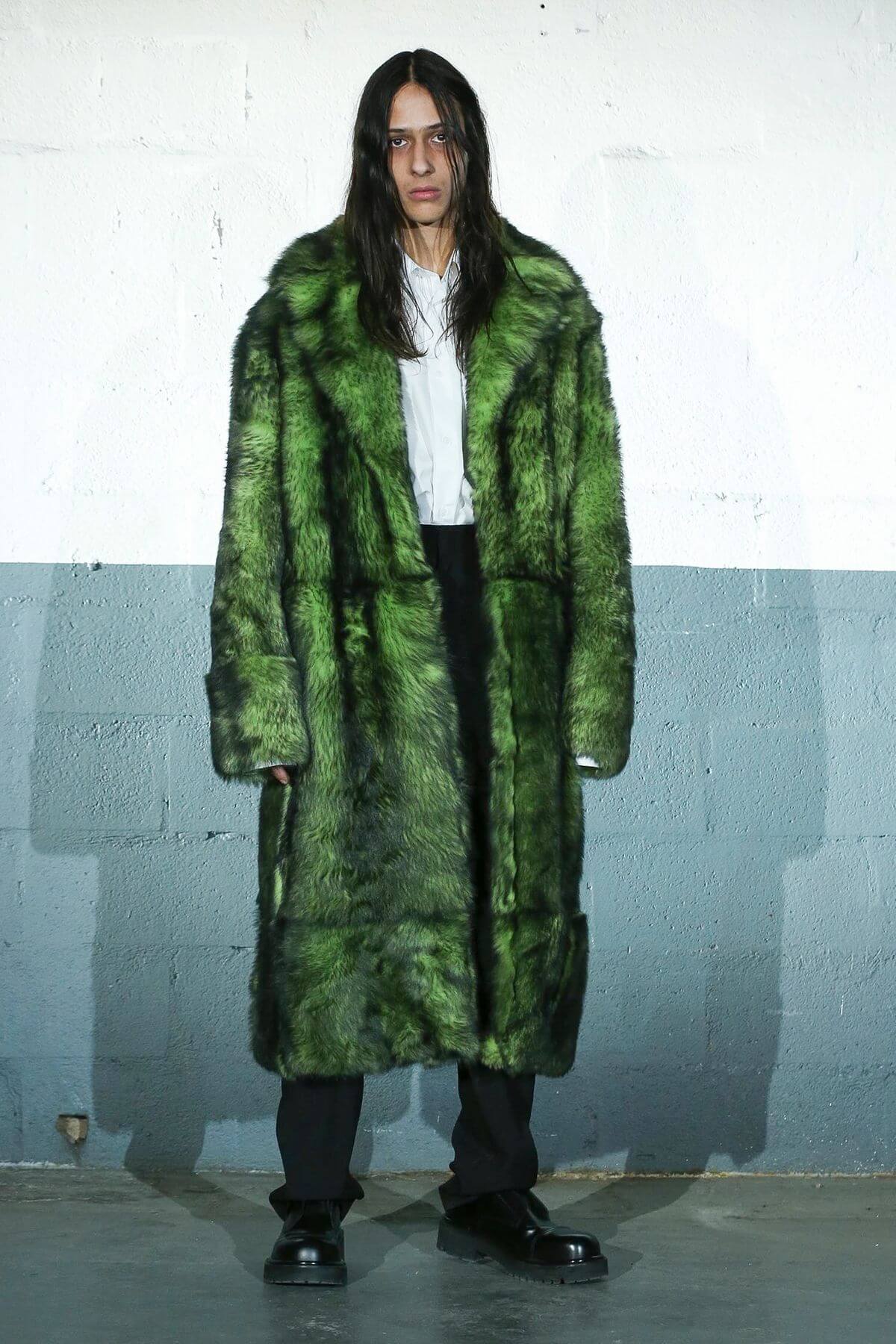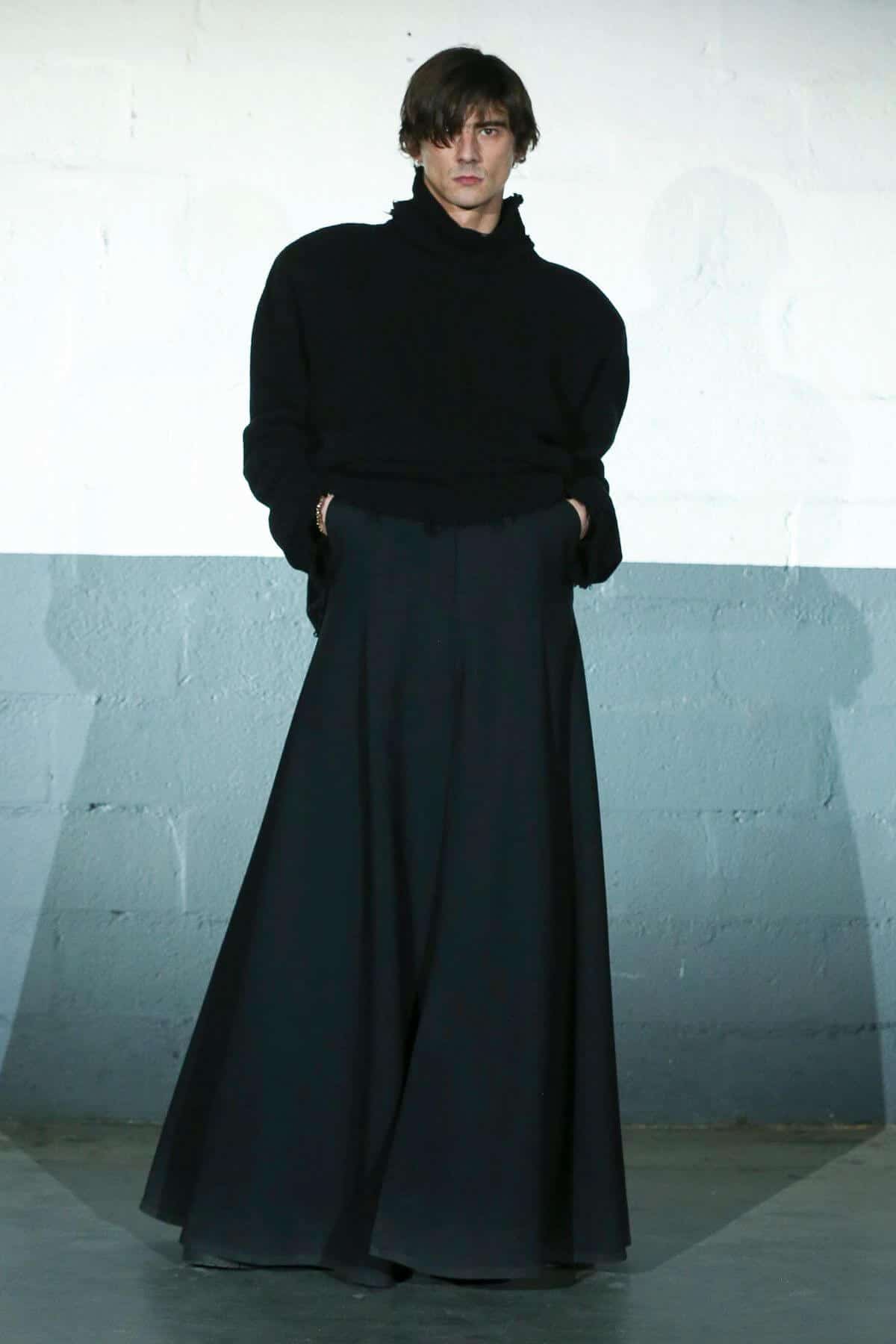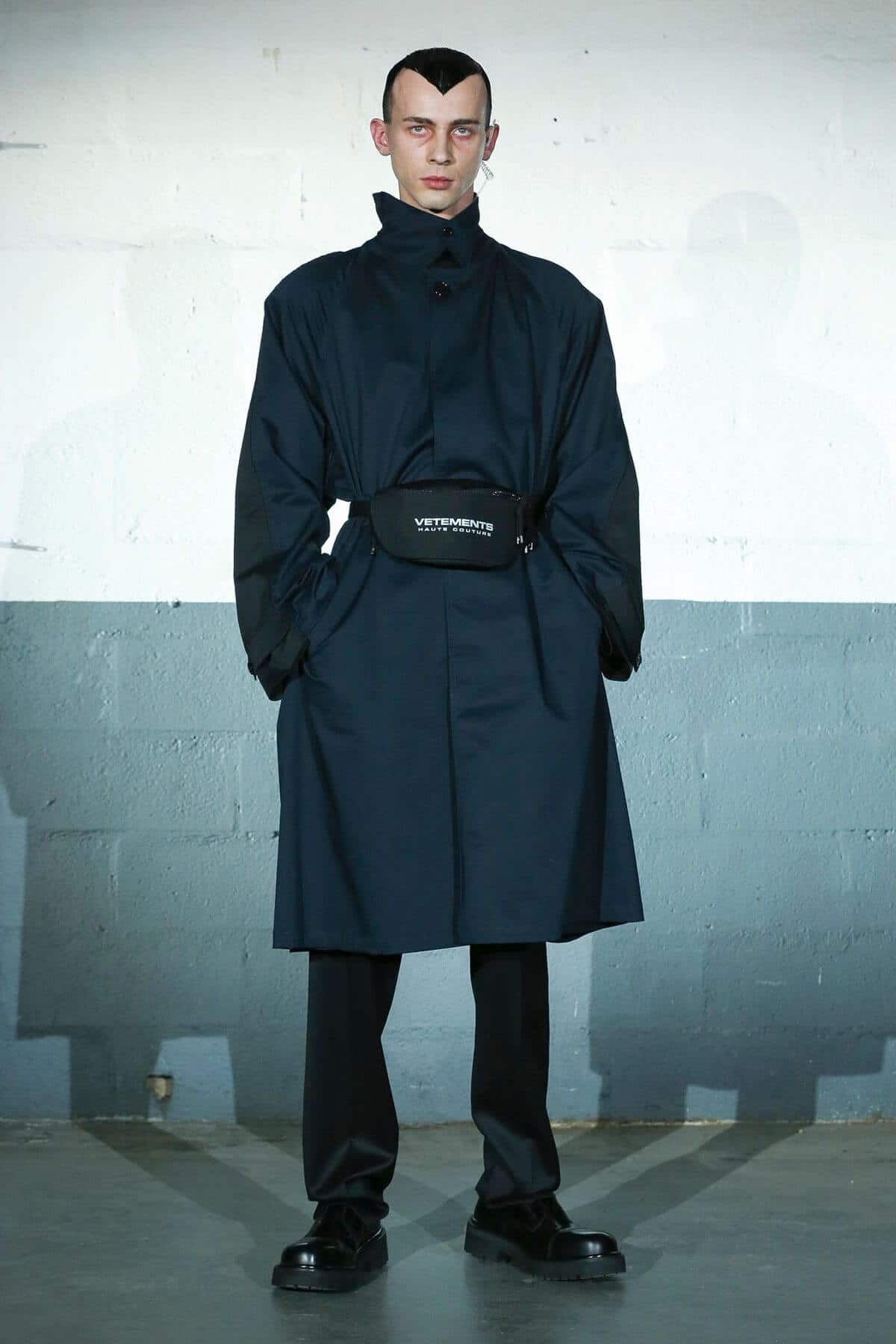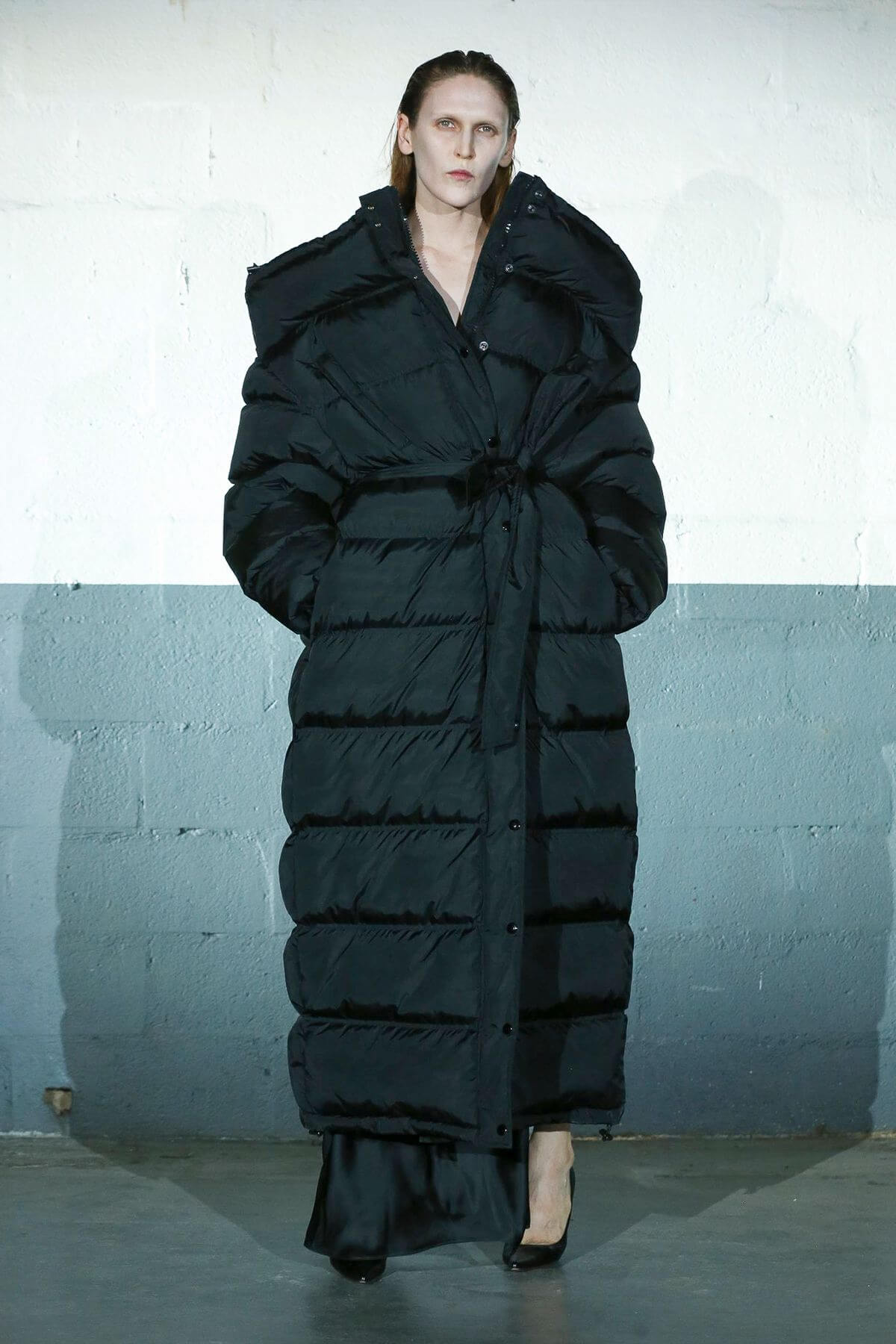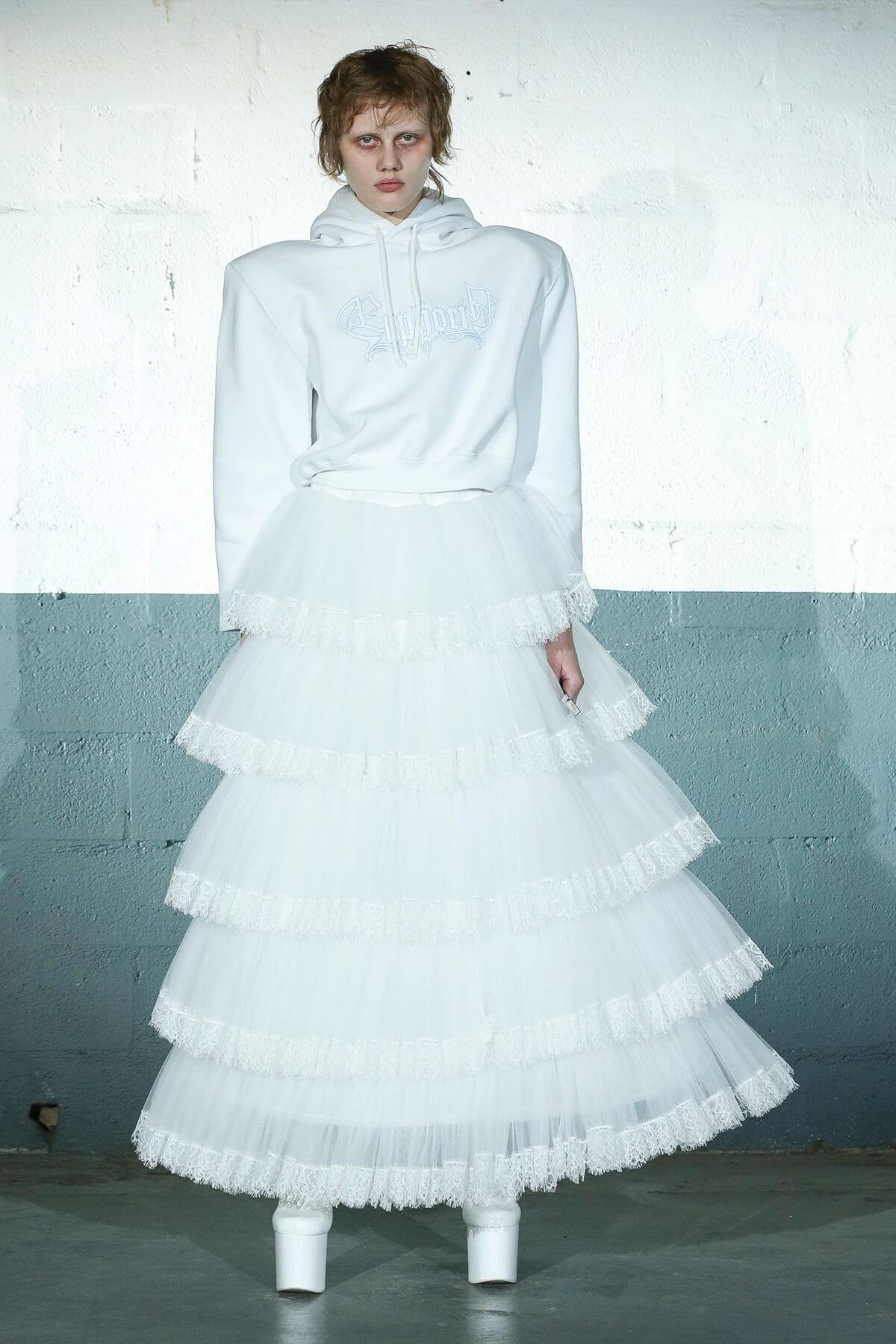 To the security-guardish jackets and fur coats, we have to add Vetements' likes for accessories and footwear with extravagant appeal. It wasn' that dramatic this time. Handbags looking like paper bags, basic bumbags, knee-high boots on fire, some clutches and a cap where we could read "Gvasalia for president" were some of the designs shown in Paris.
But, if something shocked us all, that was the presence of identical celebs doppelgangers. From Kate Moss to Mike Tyson, Snoop Dogg, Naomi Campbell or Sharon Stone, many of us had to look twice due to the incredible resemblance to the real ones in Vetements FW20 show. We invite y'all to check them in the gallery above if you haven't yet.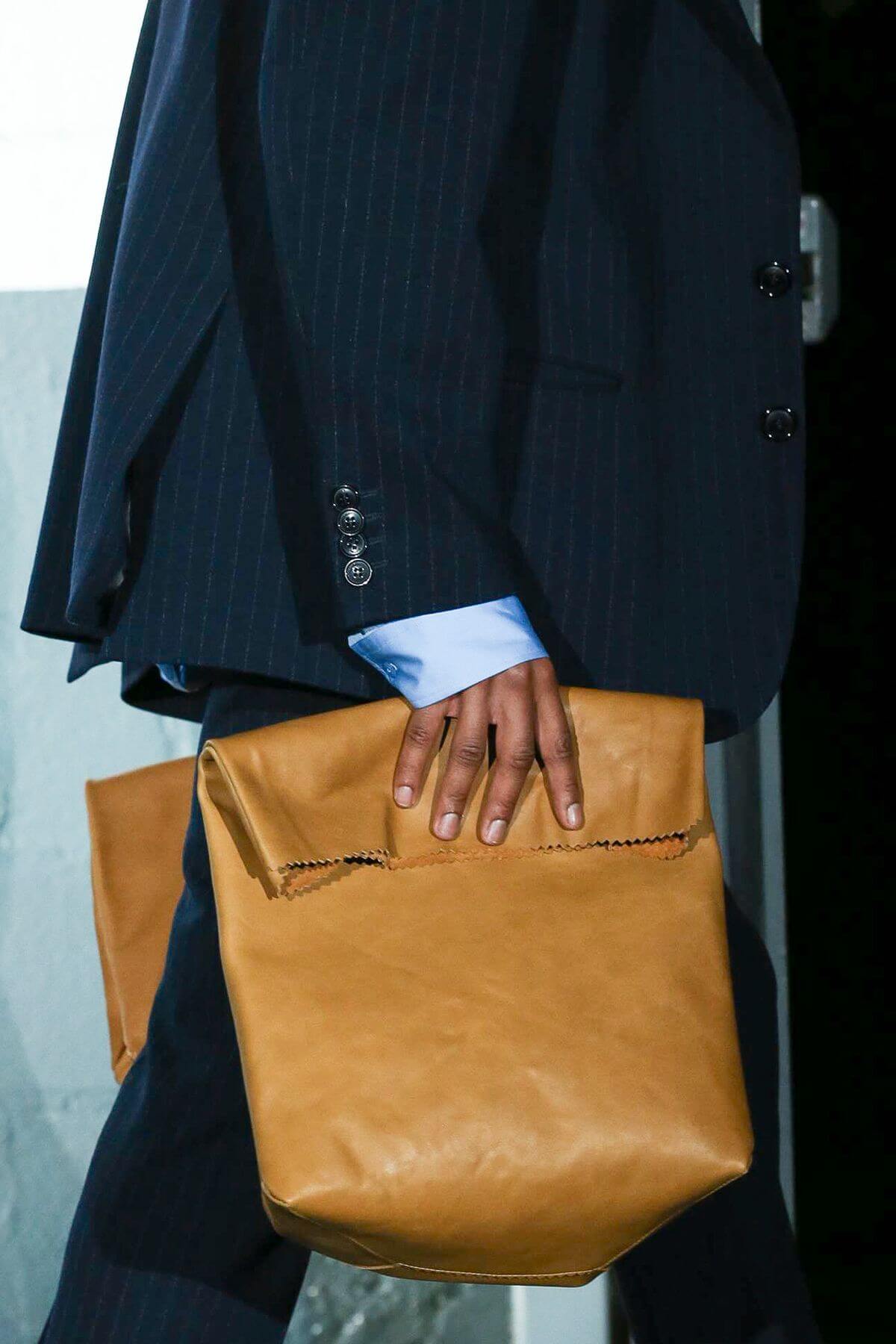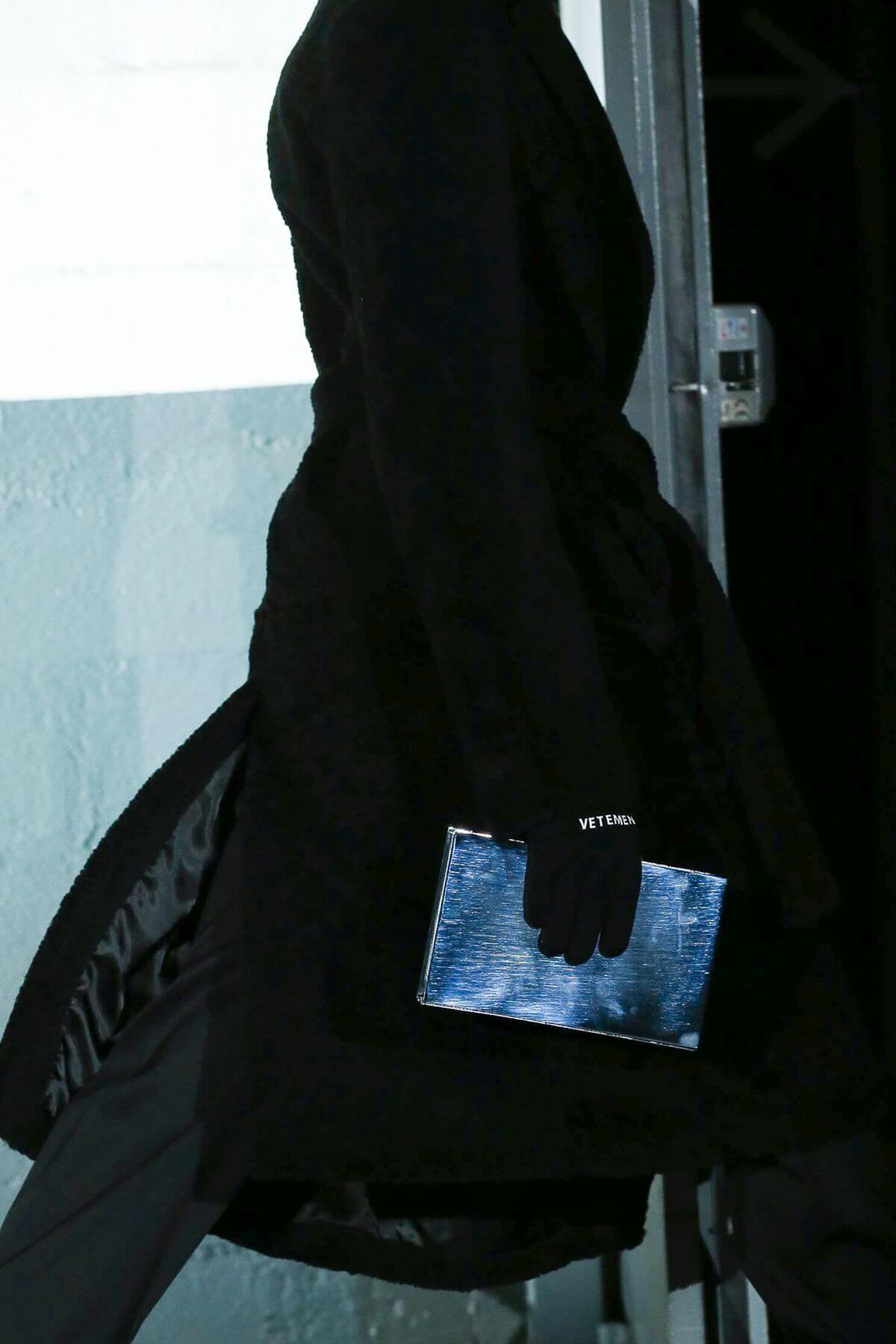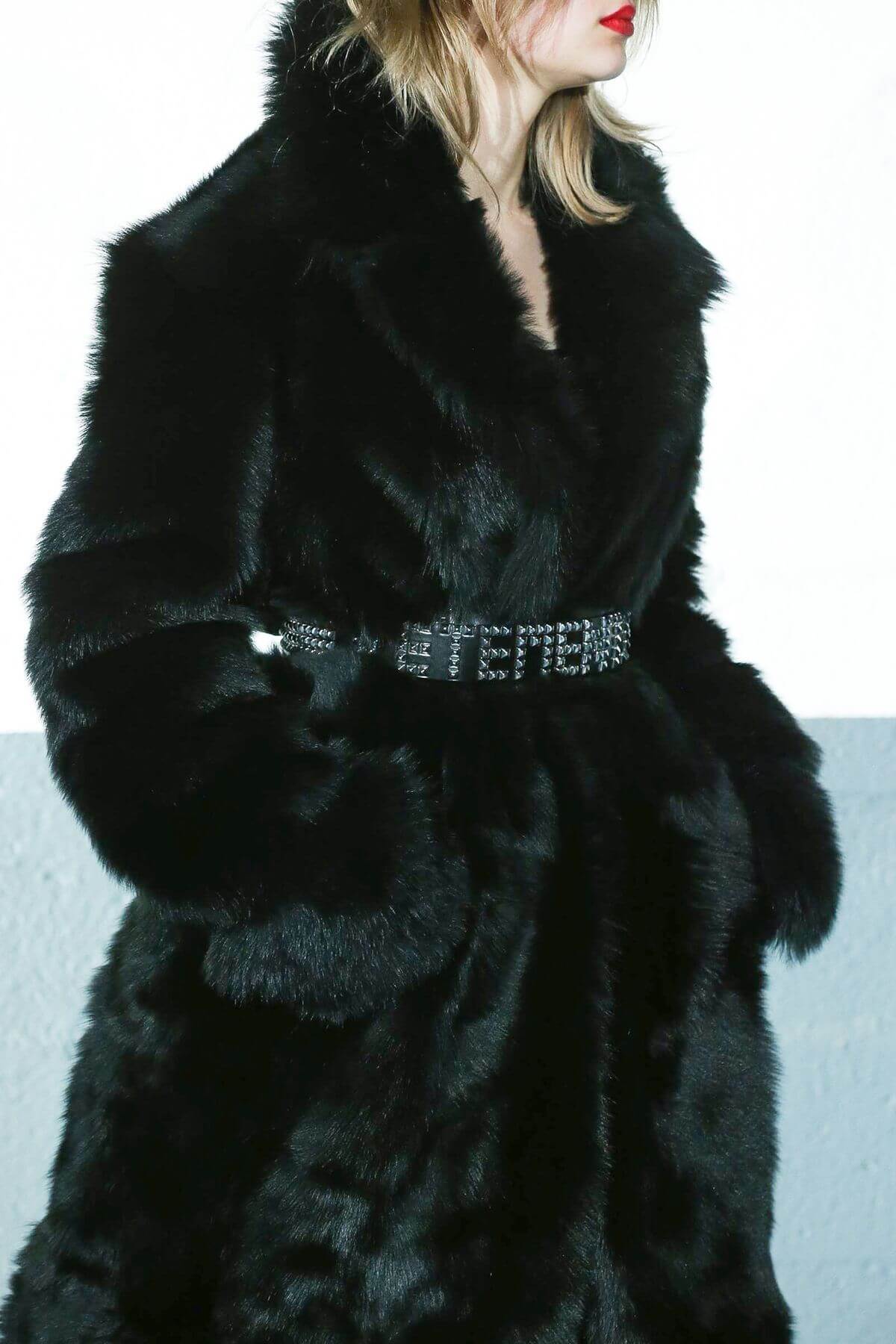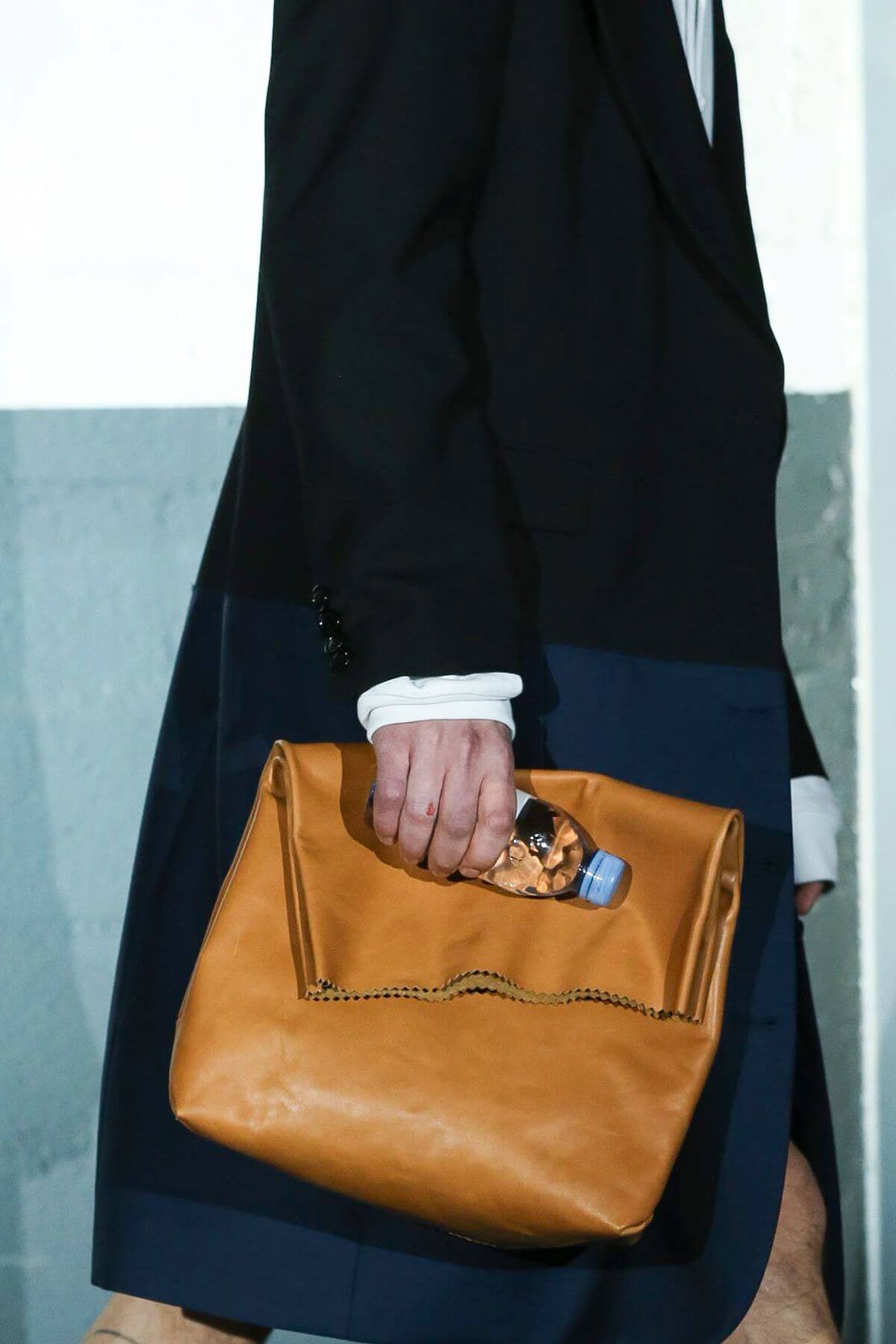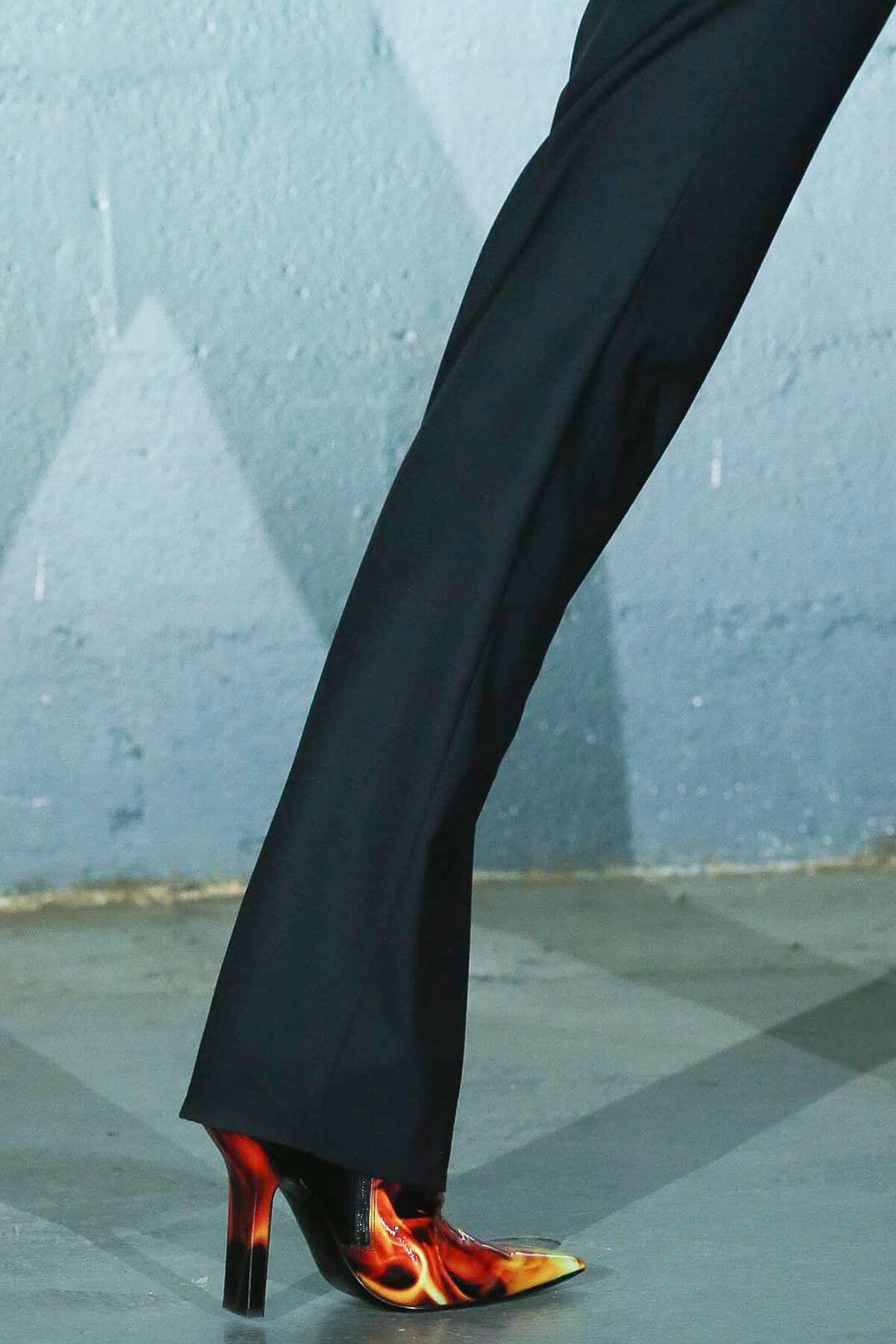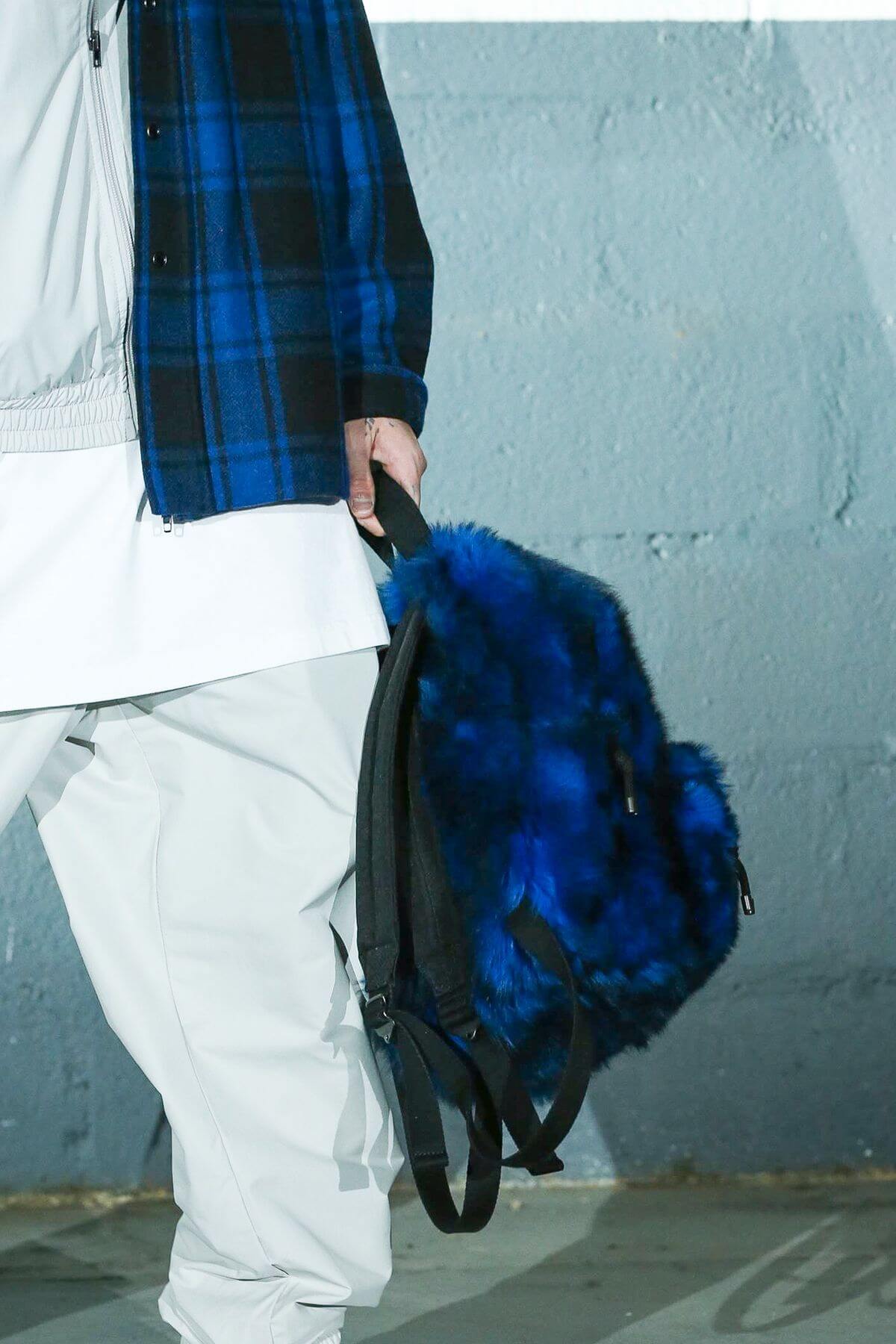 We were honestly waiting to see this new collection, willing to hit hard the Zurich based firm, but it was us the ones slapped in the face with a very serious proposal, elevating the basics and with an obvious evolution to its creative imaginary.