READ IN: Español
Introducing Johnny Garso (@johnnygarso), the rock and roll star of the national scene. His musical career is impressive, so we wanted to bring you a little closer to the artist from Zaragoza. Last month he took the stage at the Inverfest festival held at La Riviera (Madrid) and undoubtedly won over the audience.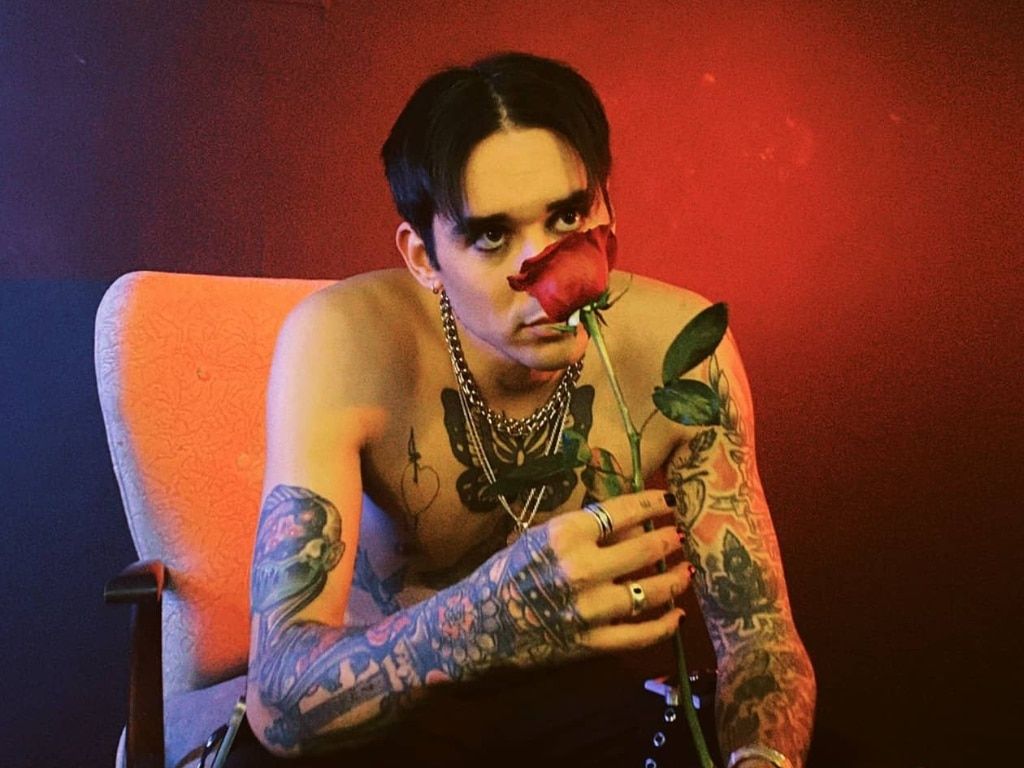 Highxtar (H) – For all those who don't know you yet, what would you tell them?
Johnny Garso (JG) – I would invite them to take a warm walk through my tunes to understand where all this wonderful madness comes from.
(H) – How did this passion for music come about?
(JG) – Honestly, from a very young age I was linked to it by my parents and the classic: "a child should play the piano", but I do remember the first time I felt I wanted that life. It was at a Loquillo concert that my mother took me to when I was a little kid and I remember finishing the concert and saying to my mother: "Mum, I want to be up there".
(H) – You sing and play the guitar, any other musical skills?
(JG) – I also play the piano (what little I have left, I have to get back to it), I love the drums and I wouldn't say I'm not bad at all, and the bass too (laughs); and I'll confess that I'm trying to take violin lessons at the moment! (laughs).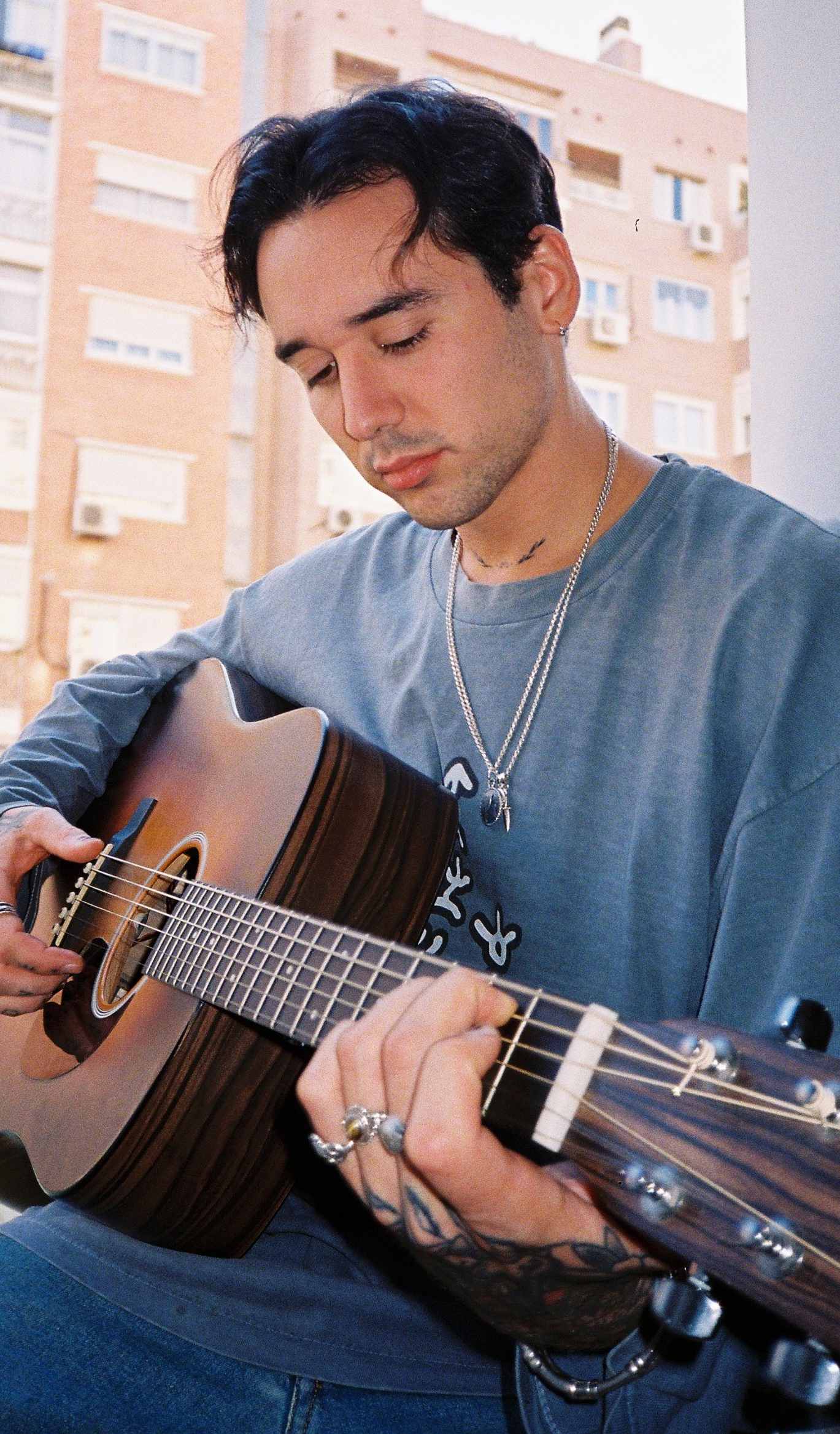 (H) – What was that moment when you decided to give up everything to realise your dream of making a living as an artist?
(JG) – I remember perfectly a key moment in my process. It was a phrase my father said to me: "Juan, never be less than the version you have of yourself", my father was a very wise man… (laughs). (laughs) he changed my life at that moment and even he didn't know what a monster he was creating (laughs).
(H) – You started your professional career in the Zaragoza rock band Alien Roots, but after ten years and two albums you decided to start your solo career, how was that change?
(JG) – It was hard because I loved my band, I loved the way of composing songs as a family in total freedom; and that feeling of a band, but it was something necessary and enriching.
(H) – On a creative level, having all the weight of the final decisions, do you find it more difficult to decide what direction your new projects will take?
(JG) – I would honestly say it's less difficult for me because of dealing with your own ego and vision; but I do try to externalise opinions and ask for advice from the people who are important to me in my career: my producers, my musicians, my manager, even my parents.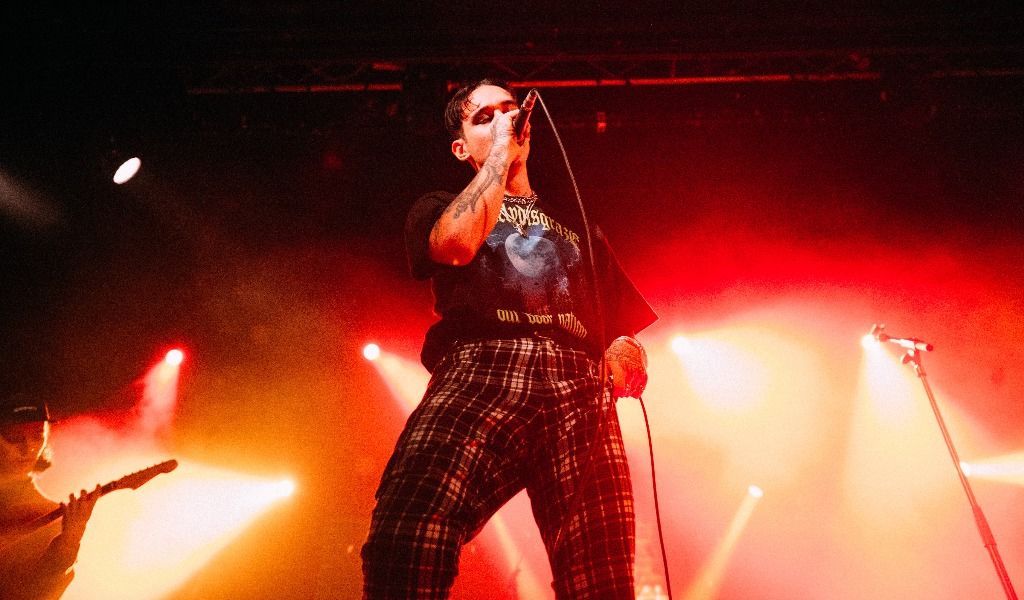 (H) – You went to California to bring your first solo album to life, why did you decide to produce it outside our borders?
(JG) – It was a question of trust in the producer. I had already worked with him in Spain with my band and our musical relationship goes beyond the professional. He is someone I trust personally and musically, and he wanted to get involved in this new stage of my life and help me make it sound strong and the way I wanted it to sound.
(H) – Your music is punk-rock, do you think it is more difficult to succeed with this style now that the trend is more Latin?
(JG) – Impossible to say no, but I think everything changes and everything comes back. The guitars are coming back and with distortion and drums all over the world little by little, the era of the return of the Sith HAS ARRIVED!
(H) – In fashion everything is cyclical, do you think the music of the late 90's and 2000's will be back in trend?
(JG) – I would definitely say that it's been fully implemented for a year or two now and it's going to continue to be a trend for a while.
(H) – "Redtimeline" bears the mark of Joe Marlett, producer of Red Hot Chilli Peppers, Destiny's Child, among others, and also nominated for two Grammy awards, how did you two meet and how was it working with him?
(JG) – As I said before, if I have worked with him it is because apart from being a true and incredible professional, personally I feel like a father and his whole family; and he has always treated me like that, he is a beautiful person.
(H) – We listened to your first album a fortnight before the pandemic, but like other colleagues, everything came to a standstill. How does an artist overcome this situation?
(JG) – Well, in the most stoic way and relativising as much as possible. It was hard, very hard because of the great preparation of almost two years that went into the album, all the effort put into getting it live and touring, something I'm really looking forward to doing? And it feels like the world is playing with me! (laughs).
But the truth is that, in the face of adversity, we have worked very hard and we have achieved things that we never thought we could achieve in Pandemic Time; so… we are still in the fight.
(H) – How do you make a record without physical promotion, concerts, events or tours? Pandemic has forced you to look for new forms of online advertising; after this, do you think everything will go back to the way it was before, or will these new promotion trends remain?
(JG) – Of course the current promotion will remain, but I refuse to think that this world can survive without concerts. I am tired of seeing the concept of the new artist as a purely digital artist. I live for the live performance and music is created for it… if that ends one day, I will disappear.
(H) – It is true that the Covid has not stopped you, in October you won the first Movistar+ Rookies musical talent contest, what has it meant to you to win the award?
(JG) – To be honest, it was an honour and a privilege to be able to be doing things, to record a live programme for television and to be able to feel that we are continuing to do things well in such difficult times.
(H) – In December you released the track "Tsuki" with Luca Ching, produced by Pablo Rous who has worked with Recycled J, Aleesha, Lola Indigo, Ana Guerra and Natalia Lacunza among others; did you expect it to be so well received?
(JG) – The truth is that it was a track I was really looking forward to releasing and with Luca Ching and Pablo Rouss at the controls I knew the result was going to be a blast. I think it mixes styles very well and has a brutal sound.
(H) – "Tsuki" is part of your new EP which is completed with the tracks: "Burning angels" and "Love is not enough" with Daniela Garsal; all three have received a lot of love from the public; if you had to choose one of the three, which one would it be?
(JG) – Honestly, it depends on what for (laughs). I would definitely choose "Love is not enough" for a rainy day, "Tsuki" for a party and "Burning angels" for a concert.
(H) – Between so many releases, you had to make a gap in your schedule to participate in the Inverfest 2021 festival, your first concert in Madrid and performing at La Riviera, what was it like to conquer the capital?
(JG) – The best gig I've ever played, honestly. I couldn't have wanted to play more, I couldn't have wanted to blow up a stage more and I couldn't have wanted to play for the audience in Madrid more. Whoever was there saw me literally give my all (I fell off the stage with my guitar and everything in the third song, it was a miracle I didn't kill myself).
(H) – What does it mean for a new artist that a platform like Inverfest trusts in your talent? Do you think that factors external to the artist have more influence on their success? What can you do when you don't have that control?
(JG) – There is no doubt that the conglomerate of an artist and his success has a lot to do with external factors, your personal work, your talent, dedication…. I don't know, it's a process of "alchemy" in which nobody has the key to the perfect formula. But the better people you have around you and the more they believe in you and the more you always show your effort and talent, the more you will continue in the fight.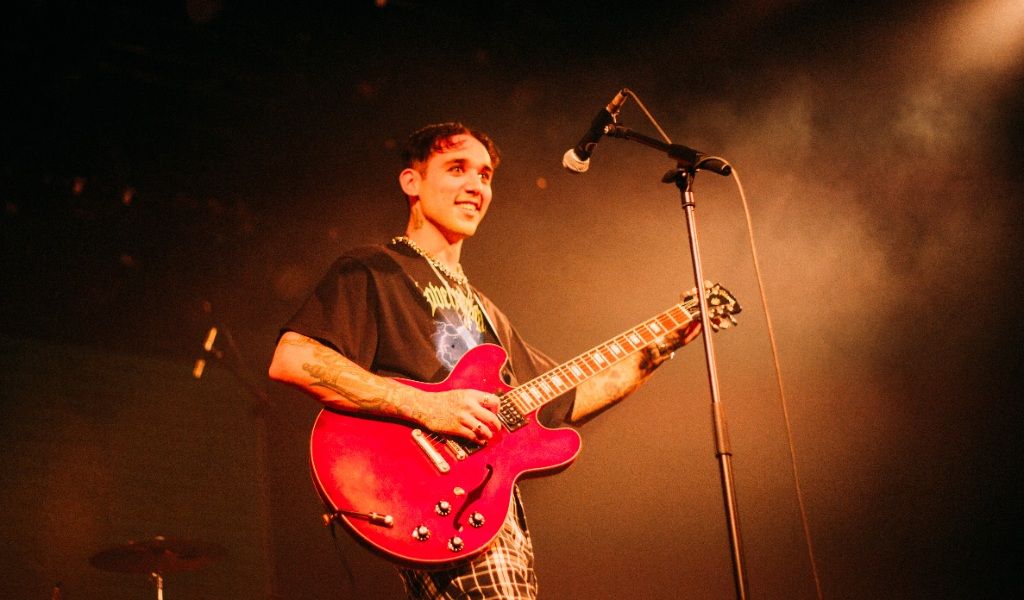 (H) – Until now all your discography was in English, but you have decided to involve Spanish in your new songs, which language do you feel more comfortable with?
(JG) – I  like both languages. I'm trying Spanish and the truth is that I'm really enjoying the process; it's been in the most natural way, nothing forced and I'm finding new tessituras in my voice that I've never tried before in English. It has opened up new frontiers for me and that is necessary and very inspiring for an artist.
(H) – What do you think has more power, the lyrics or the music?
(JG) – In my case the music. I think that each receiver is a world when it comes to feeling, but in my case the music, the sound of each instrument, including the voice as an instrument and the alterations; every little detail is what manages to make a whole in me and transmit me the best sensations.
(H) – What do you hope for the future of Johnny Garso?
(JG) – I want Johnny to be happy, fulfilling his goals step by step, enjoying life, the road and less stressed (this I think will be impossible) (laughs).
More interviews here.