READ IN: Español
For the spring season, the H&M group's eco-brand Weekday presents a tribute to Y2K culture and aesthetics. The capsule collection is based on denim fabrics so characteristic and in demand in the 2000s. It is not only in the feel that those not so "wonderful" years are recalled. Low-waisted bell-bottom trousers are set in the fashion time machine.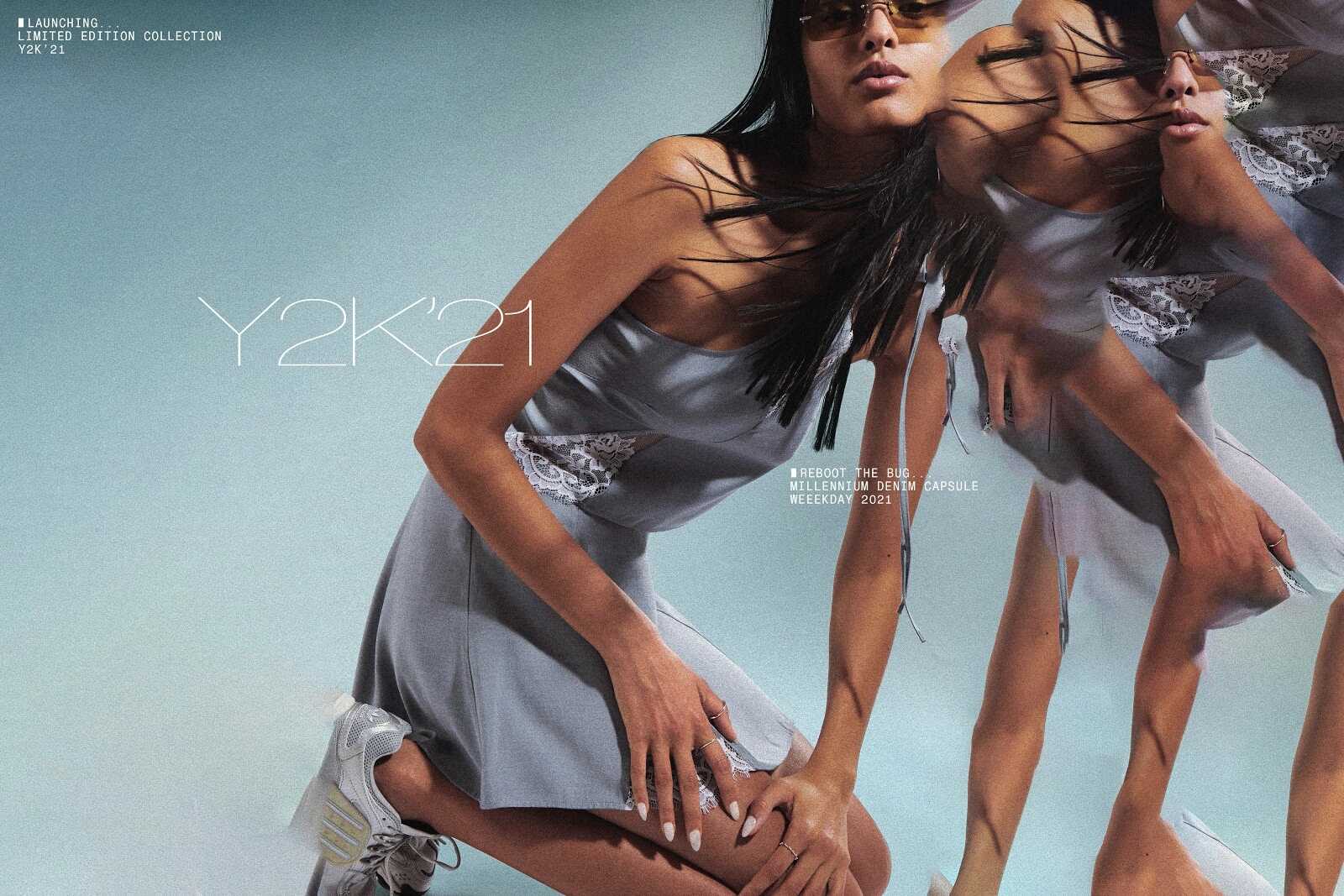 The influence of the iconic Paris Hilton and the music group Destiny's Child complete the character and essence of Weekday. Sleeveless and negligee tops, denim skirts and pointy-toed boots bring out the best of the 2000s. Moreover, not only the fashion is remembered, but also the music scene that we now miss so much.
We have refused to let the carefree Y2K style make a comeback, but we can no longer ignore its knock on the door. Everything is coming back and this profile is finding its time and place. The brand's collection is a dose of reality.
Since January 21st, you can get your hands on the garments from the collection in their online shop or in their physical shop in Barcelona, located at Paseo de Gracia n.33. The store landed in our country only a few months ago. The prices of the range of garments vary between 20 and 200 euros.