READ IN: Español
This Sunday, March 31st, the Pirandello 1-2-3 hall in Madrid becomes a design, music and art market. An event organized by ChaChá The Club designed for all audiences and that will allocate the proceeds of tickets to Santuario Vegan.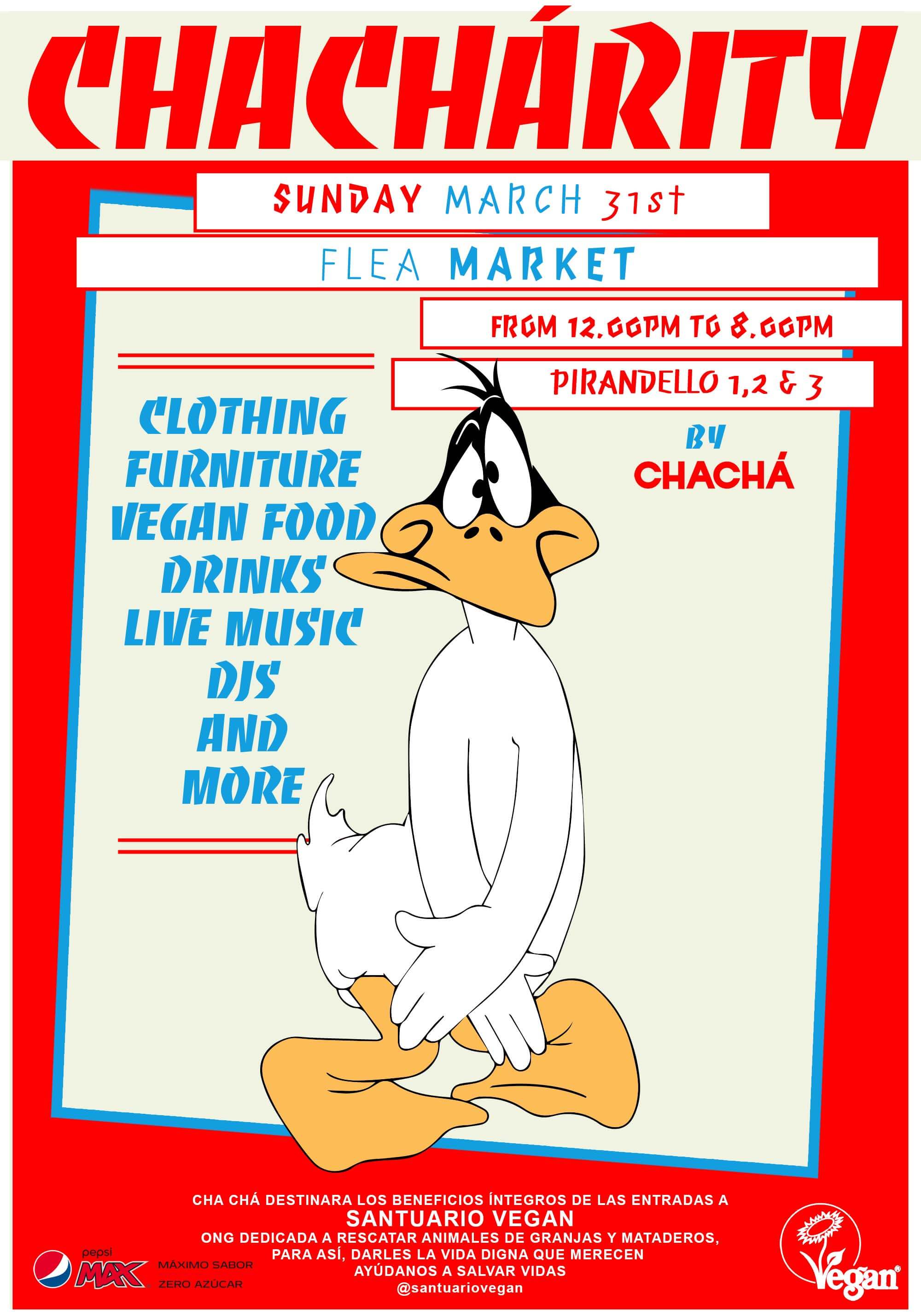 Highly renowned fashion brands such as ManéMané or Maria Ke Fisherman, among others, will be present. In addition, the best musical atmosphere comes from artists such as Andrea Vandall, Ms Nina, Parrots, Jedet and many more. A unique and unbeatable atmosphere not to be missed.
An event based on the Ghetto Weekends and much awaited that was born to repeat the experience and expand the concept of Flea Market in the Spanish capital. Not only has it been planned with the intention of bringing fashion, art and music to the public, but it will also have a beneficial character since the money obtained from the sale of tickets (5 euros) will go to Santuario Vegan, a non-profit organization that focuses its work on rescuing farm animals to give them a dignified life.
This Sunday will open the doors of Cha Chá Flea Market, which will take place in the emblematic room Pirandello in Madrid from 12 am to 8 pm. An urban and contemporary fashion market in which you will find an exclusive atmosphere. A space created to deal with the most current artistic panorama in Madrid to sell everything from their creations to personal objects. Signatures such as ManéMané, Maria Ke Fisherman, Clockers, Latigo, Simun Basics, La Folie 8 and Frev Clothing and a few more names to be confirmed.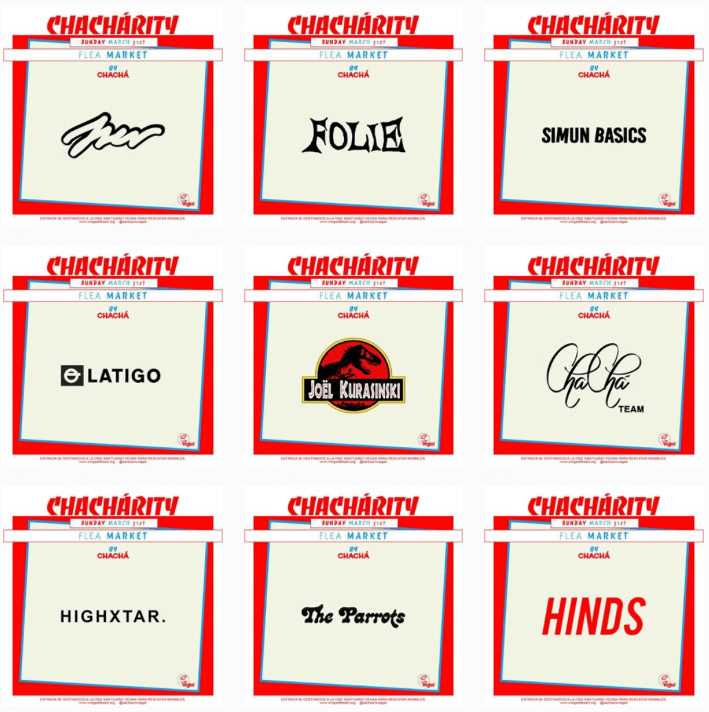 A meeting and confluence point for music, art and fashion. Everything is ready to be a day remembered and of which it is already commented, it will have a big affluence. A unique plan that arrives in Madrid to satisfy the desires of many. In addition to DJs, and performances there will also be food, activities and some surprises that will put the finishing touch to an event that will give a lot to talk about and that obviously… Don't miss out!
We take this opportunity to announce that the HIGHXTAR. team will participate in this festival of art and creativity. We will be there to be a little closer to all those who follow us closely and read our magazine every day.
In order not to miss any update of the event, we recommend you to follow its official instagram account.