READ IN: Español
After unveiling its first official collection in Florence earlier this year, the Berlin-based cult magazine and clothing brand 032c moved to London to showcase its new "Cosmic Workshop" collection.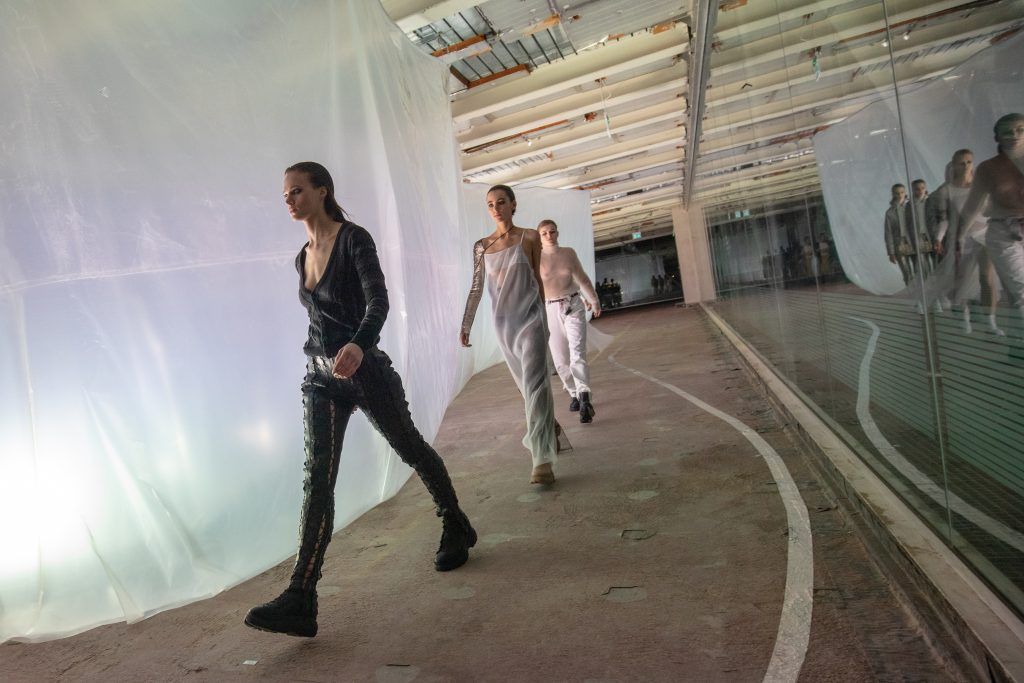 This time, in addition to presenting a new proposal for men, the show, which was based on brutalism aesthetics and featured the soundtrack of DJ Kobosil, resident in Berghain, offered us the first collection of ready-to-wear female 032c. A new declaration of intentions that consolidates, even more so, the German project.
Under the title "Cosmic Workshop", the collection is steeped in the rave aesthetics of the 1990s and is inspired by the teenage years of Maria Koch and the 032c team in Berlin. In addition to the influence of the culture of the first European clubs, the collection also includes great workwear references – inherent to the brand from the beginning – with utilitarianism and functionality being the protagonists in many of the proposals.
Key pieces in the collection include worn denim, grayscale knitwear, fetish-inspired leather accessories and parachute-looking layered pants. The colour palette is based on black and grey tones, which were compensated with some pastel pink pieces and tye-die brushstrokes.
032c - "Cosmic Workshop"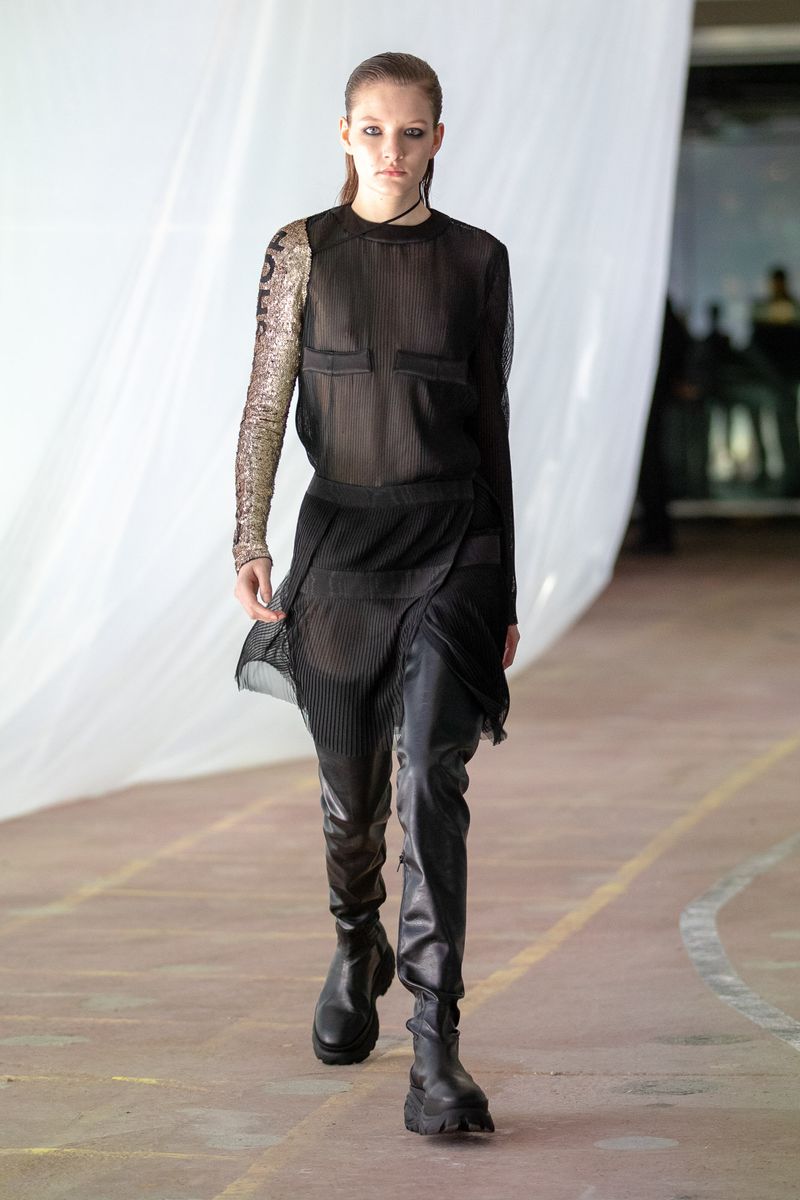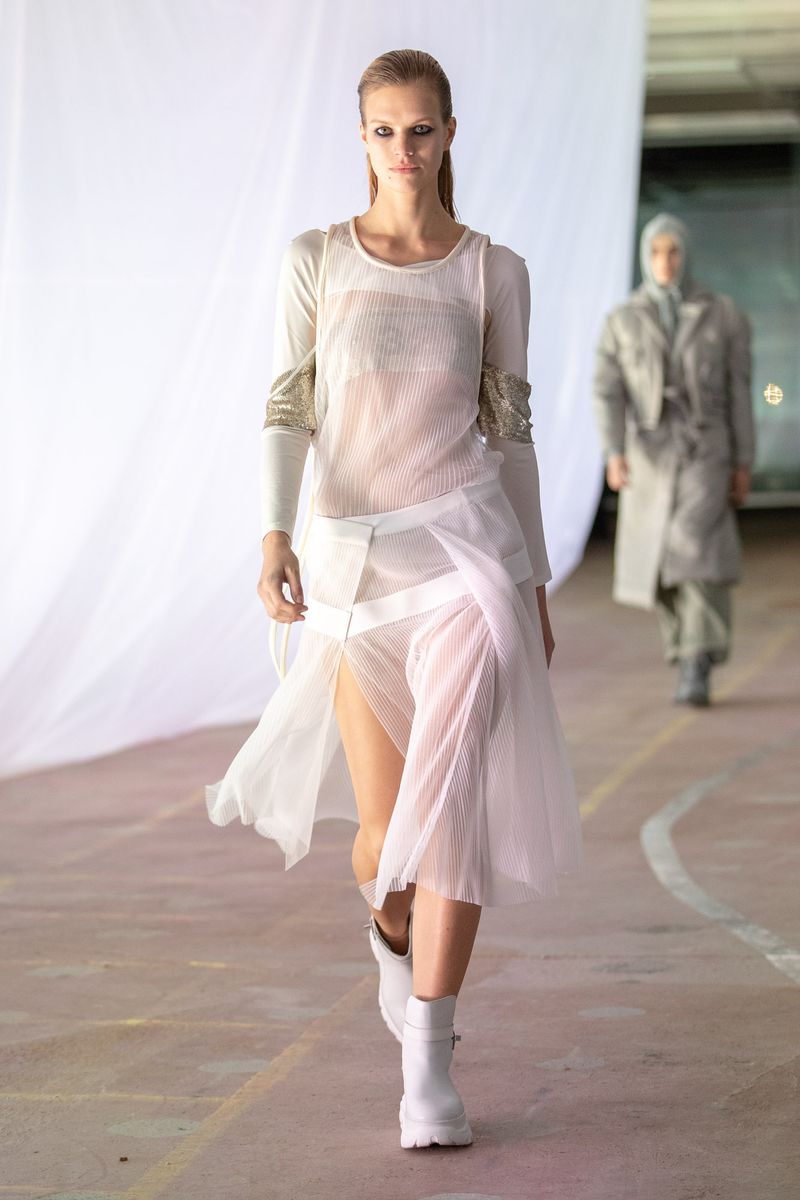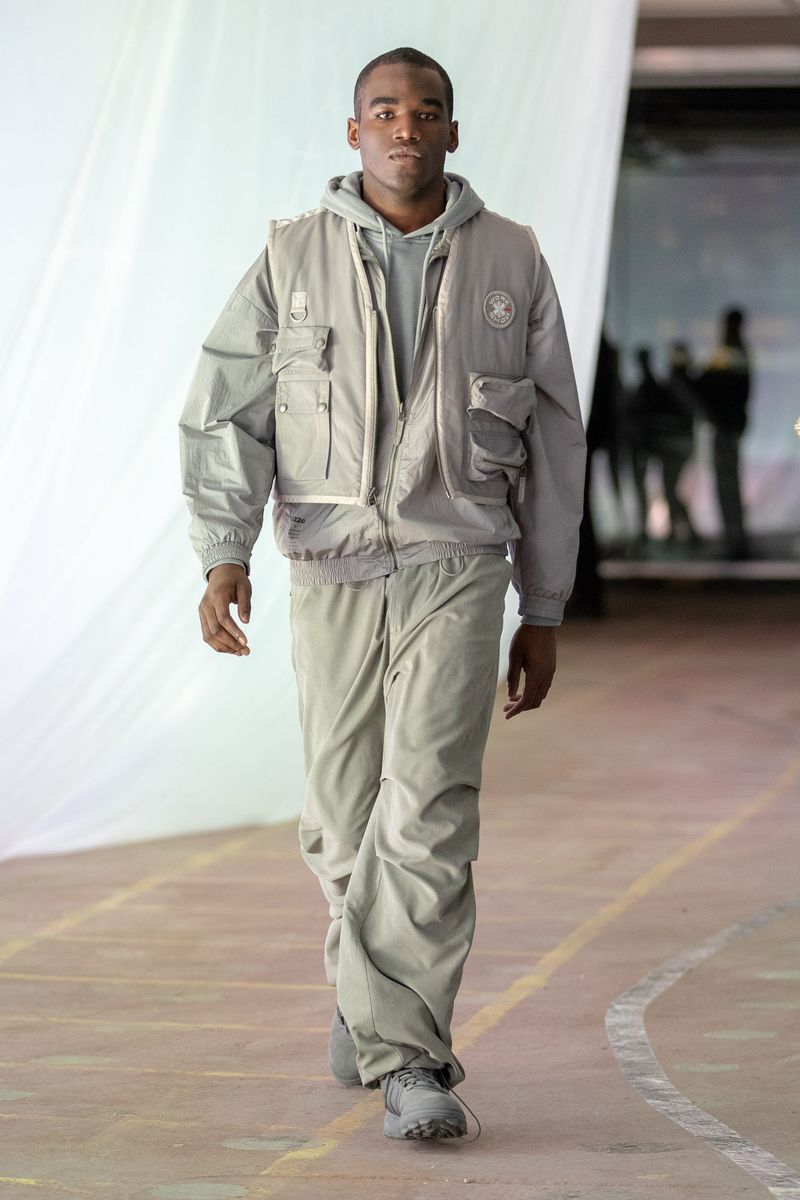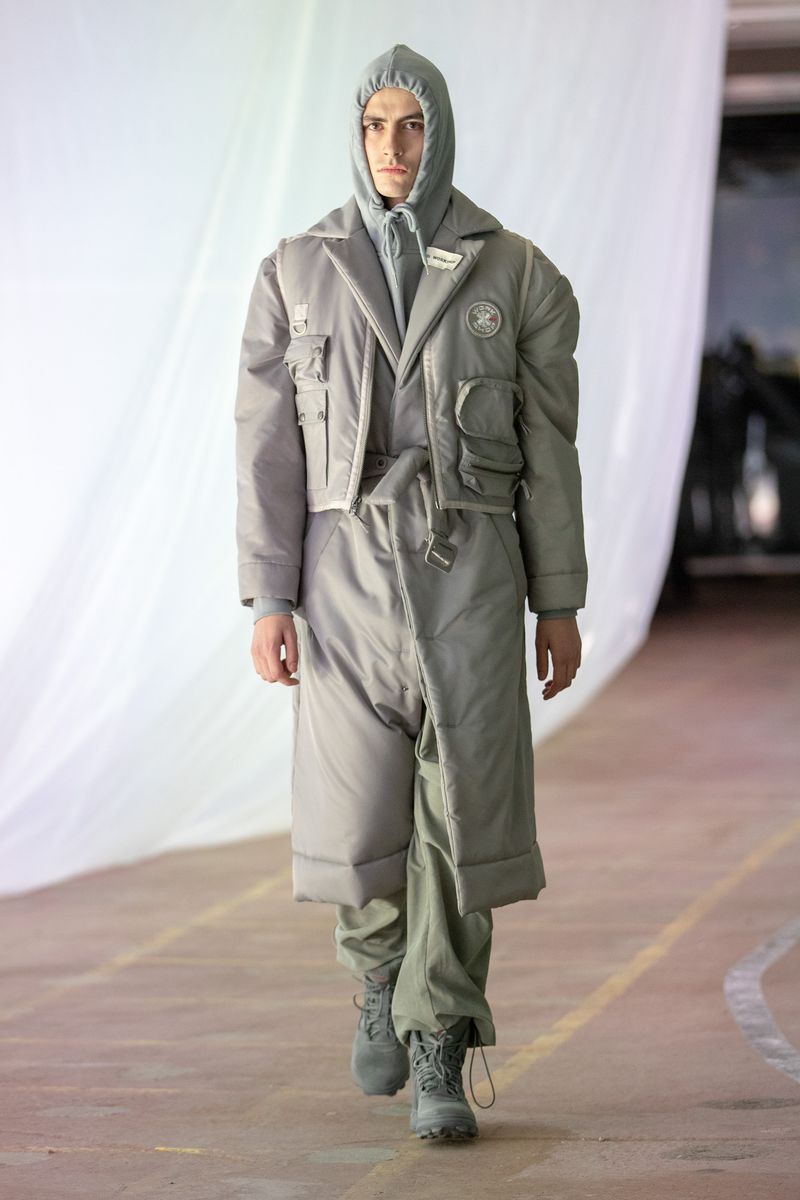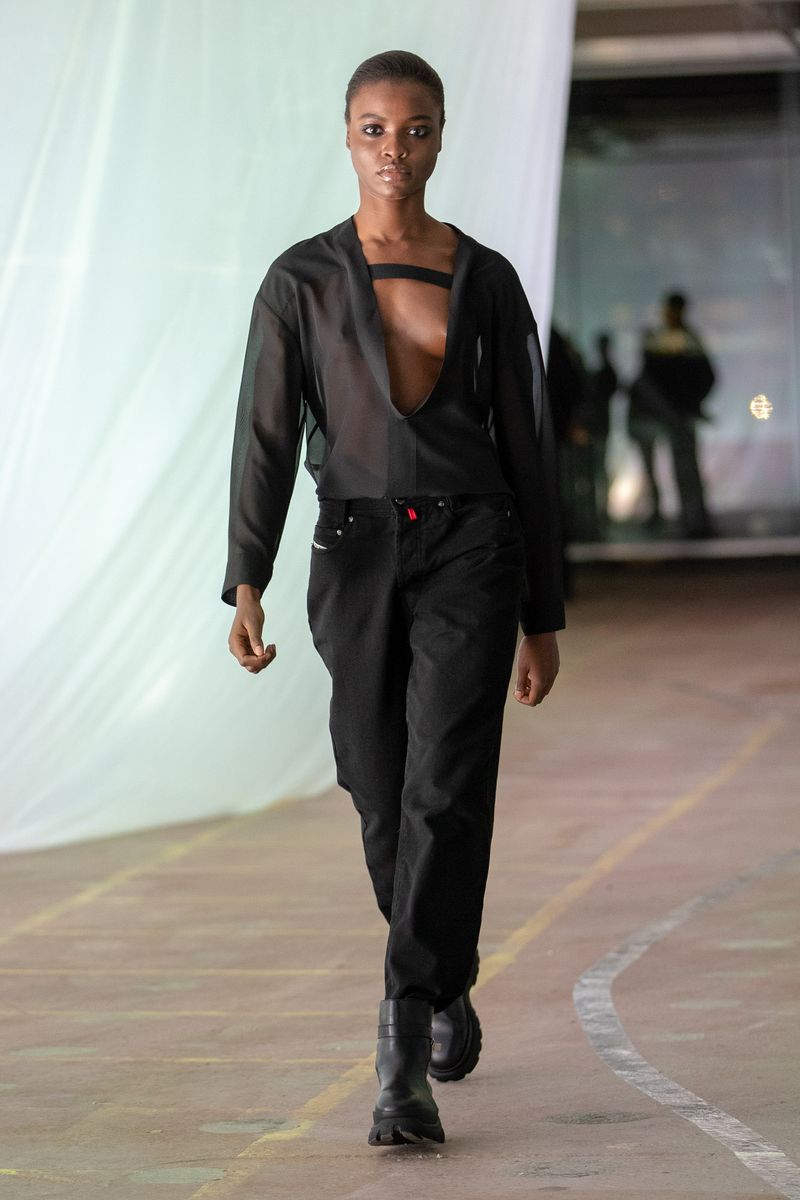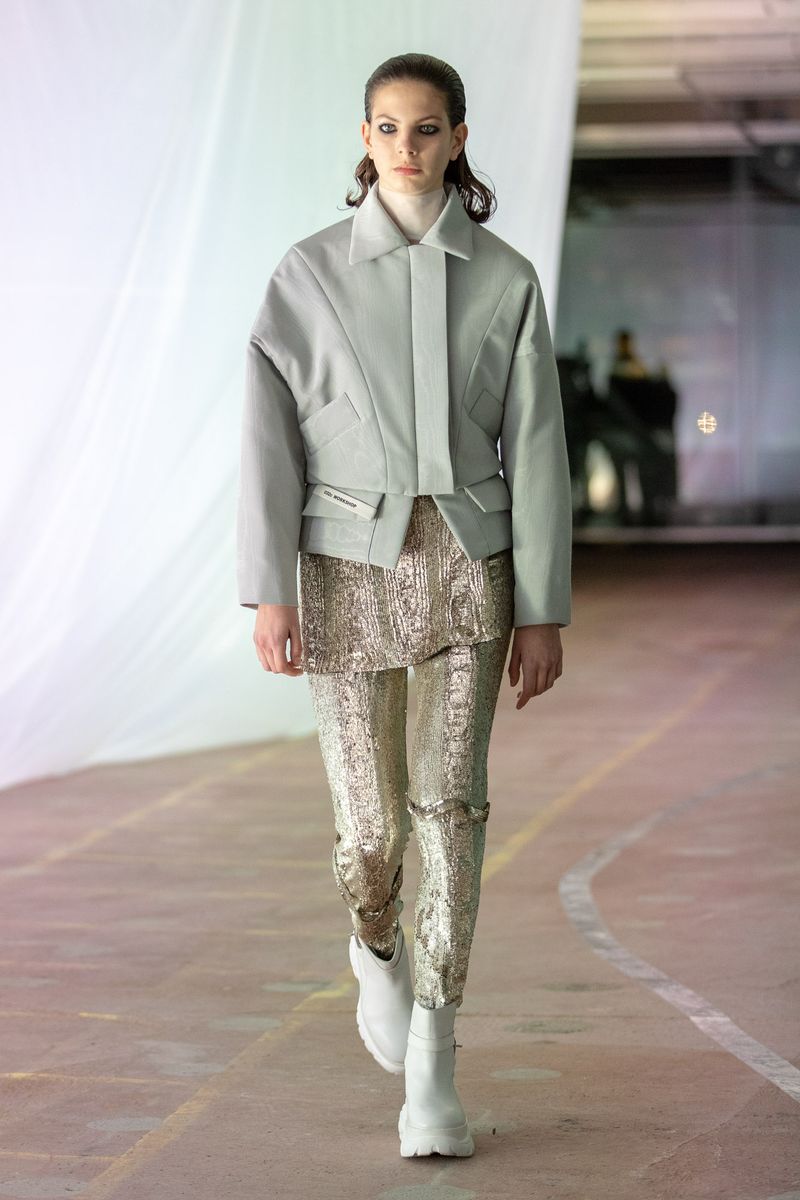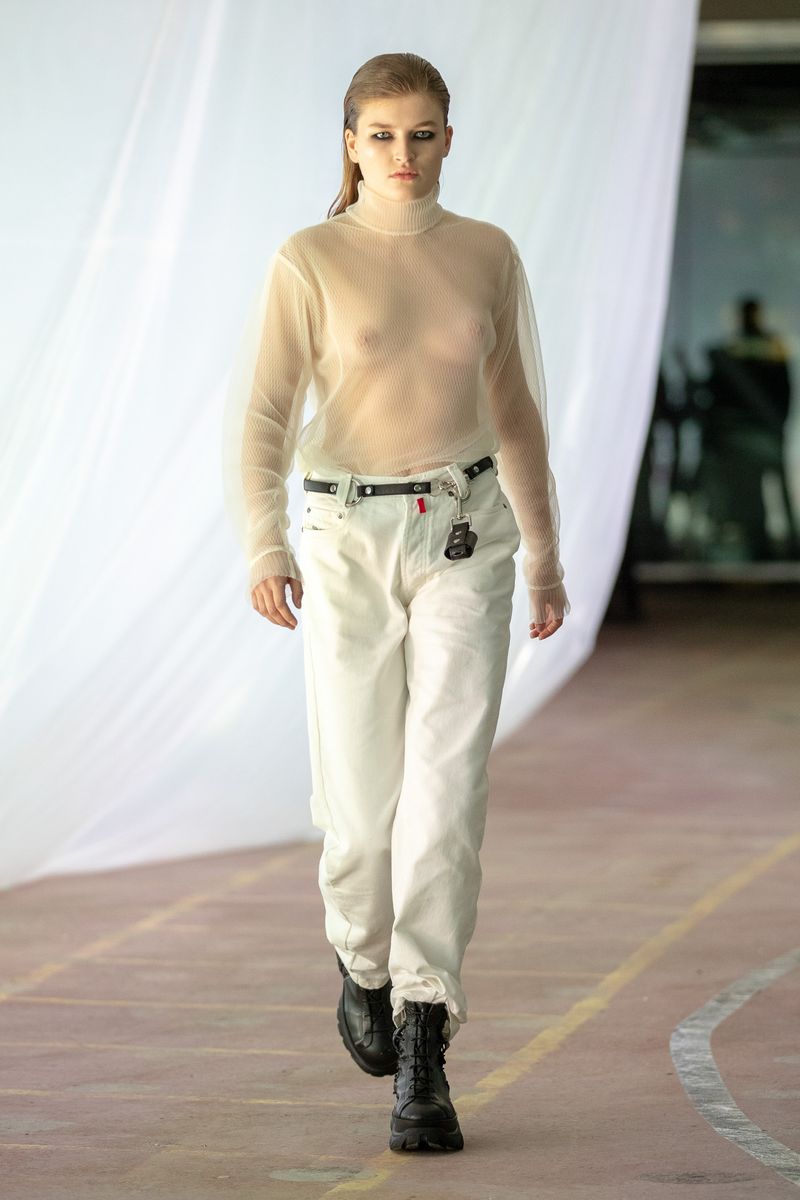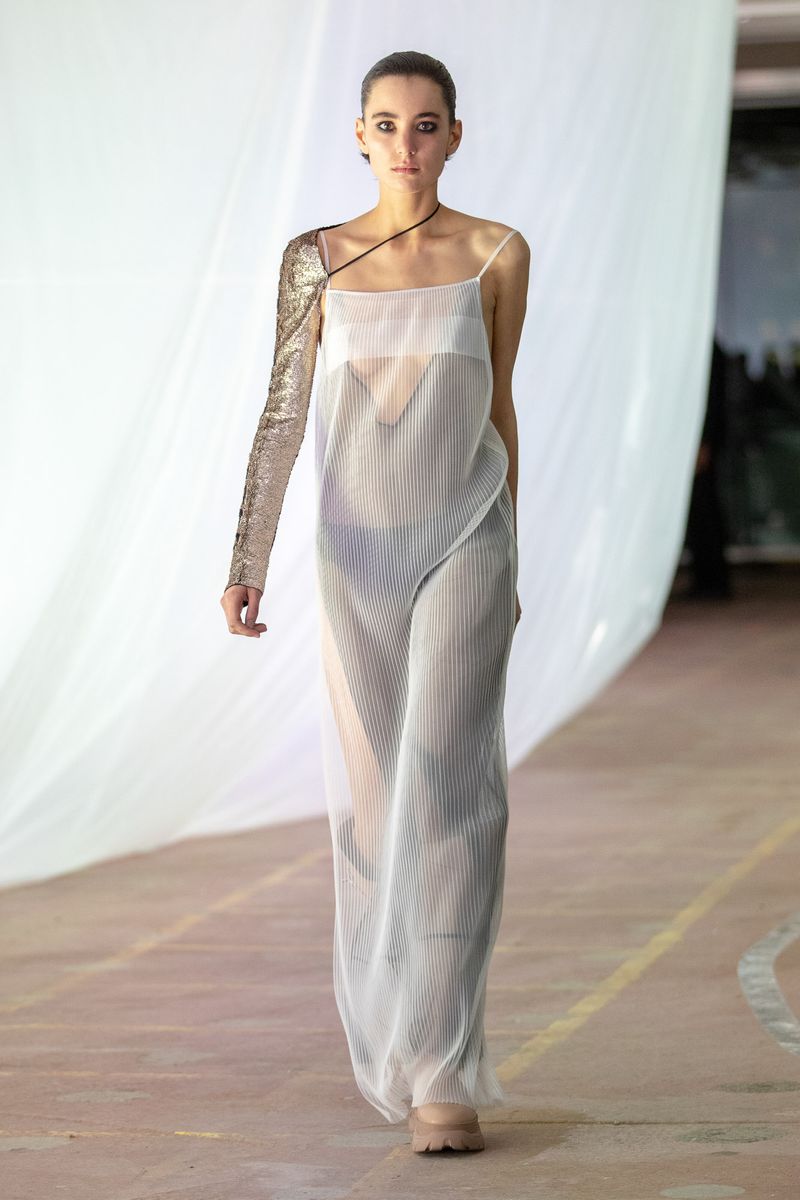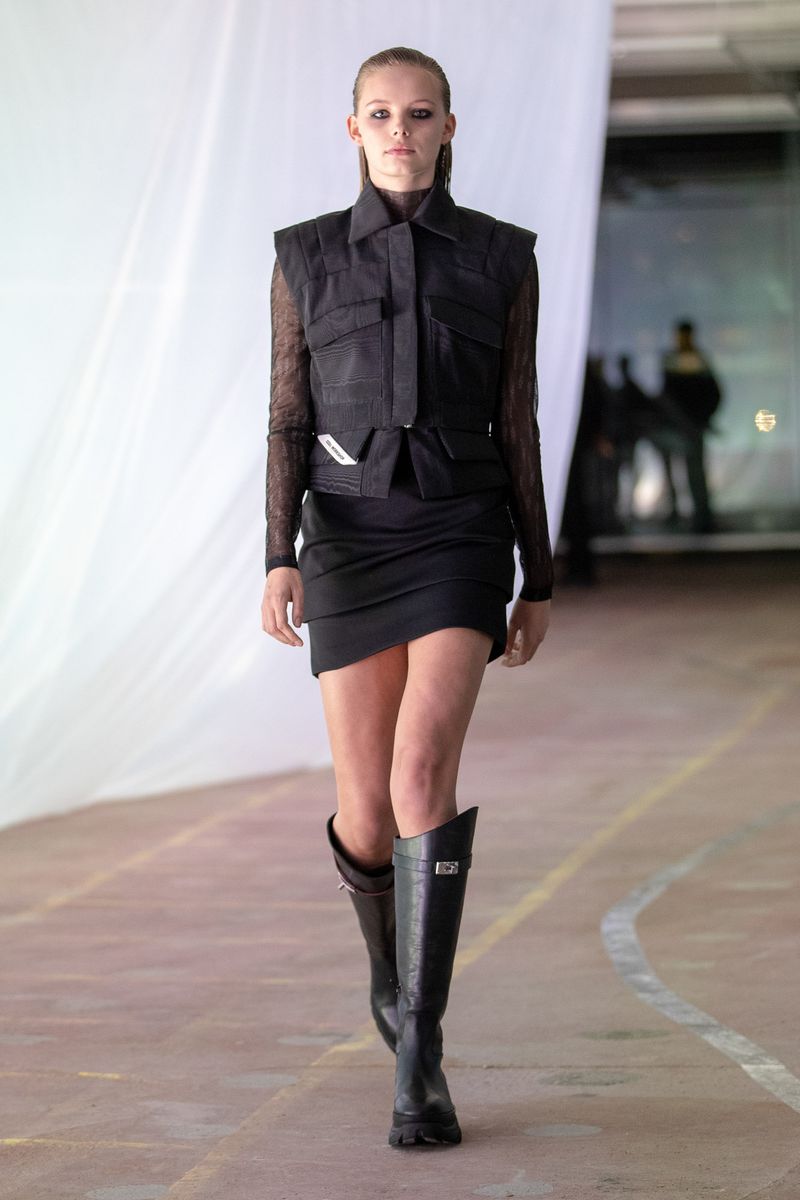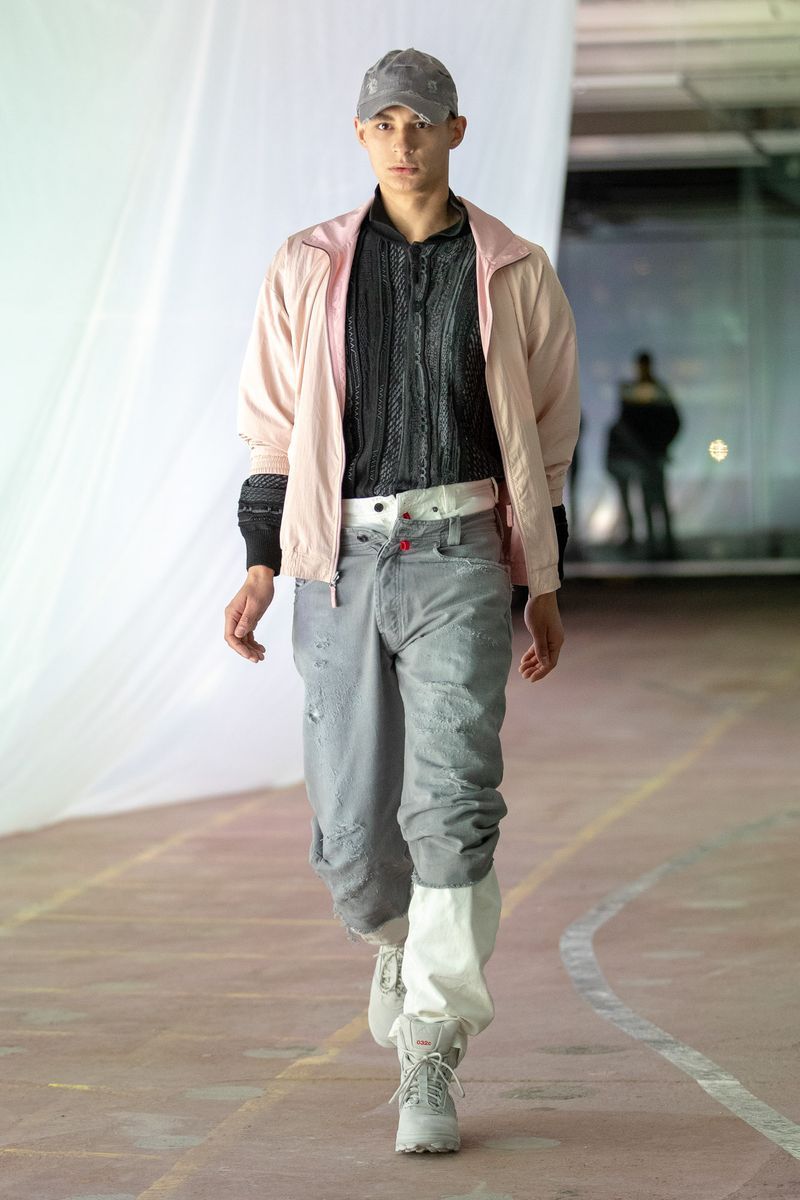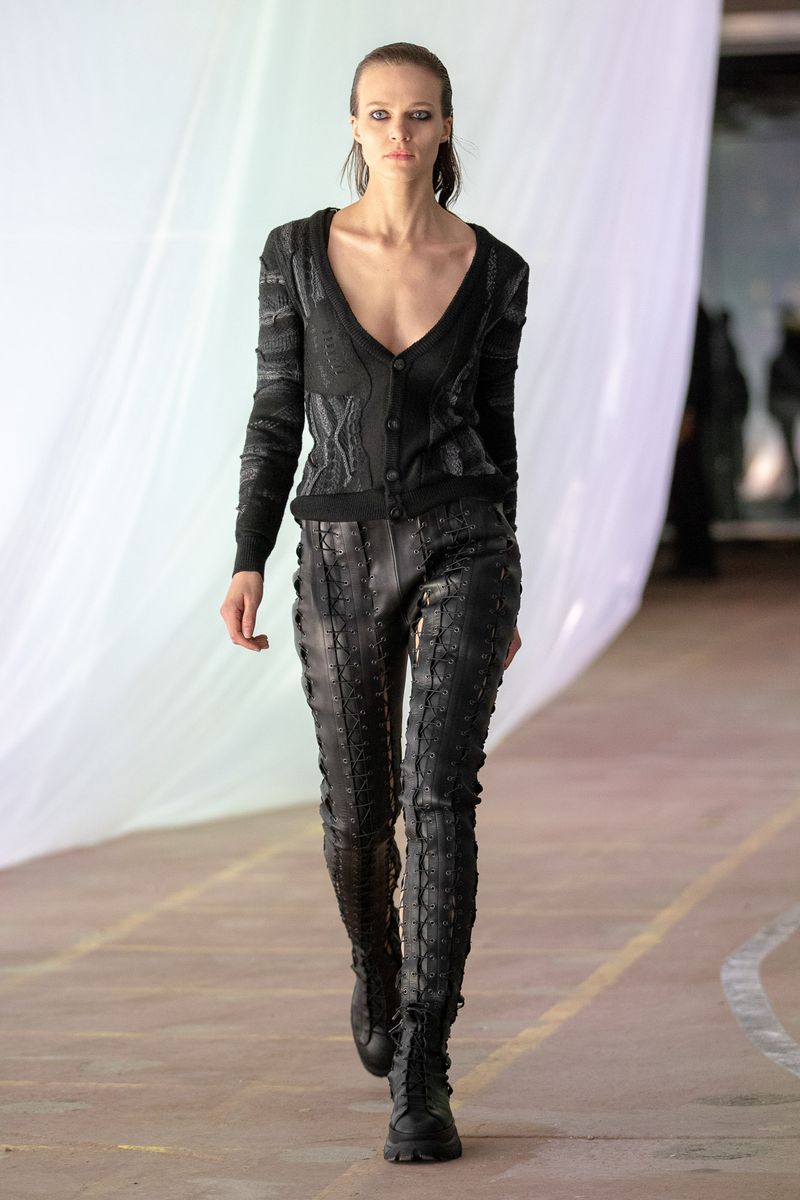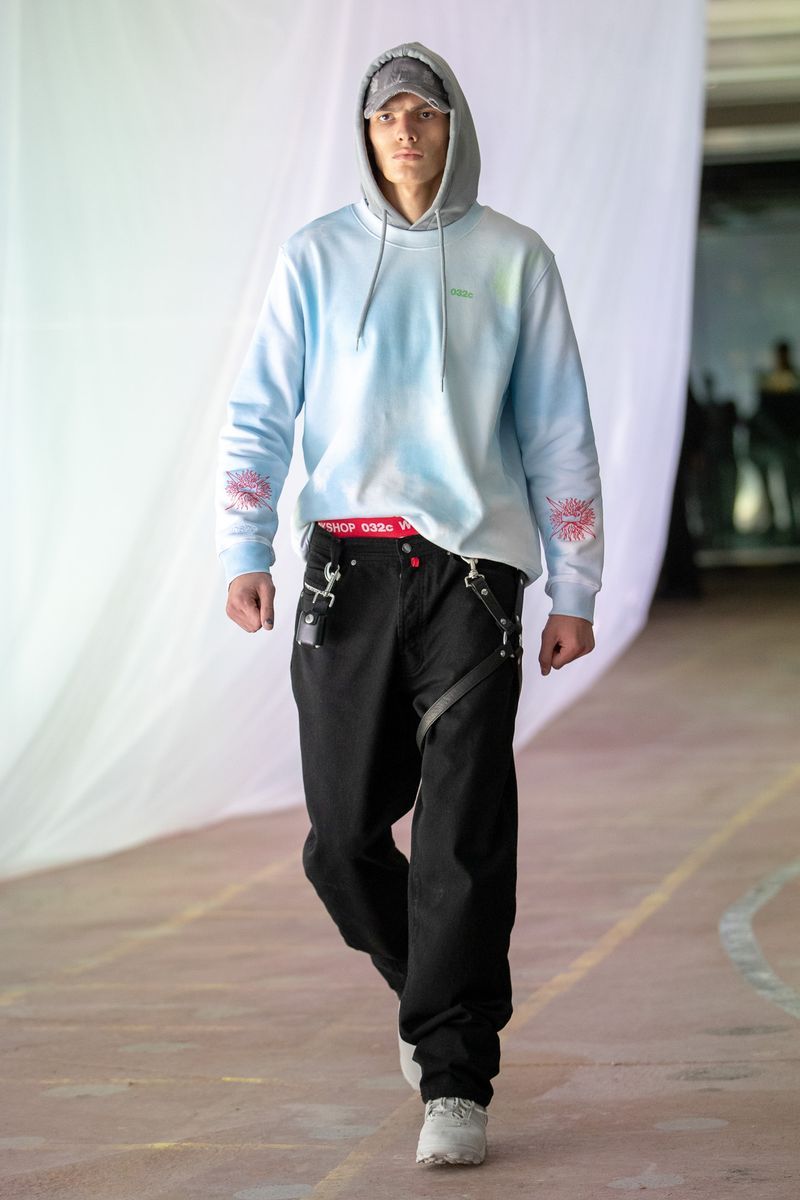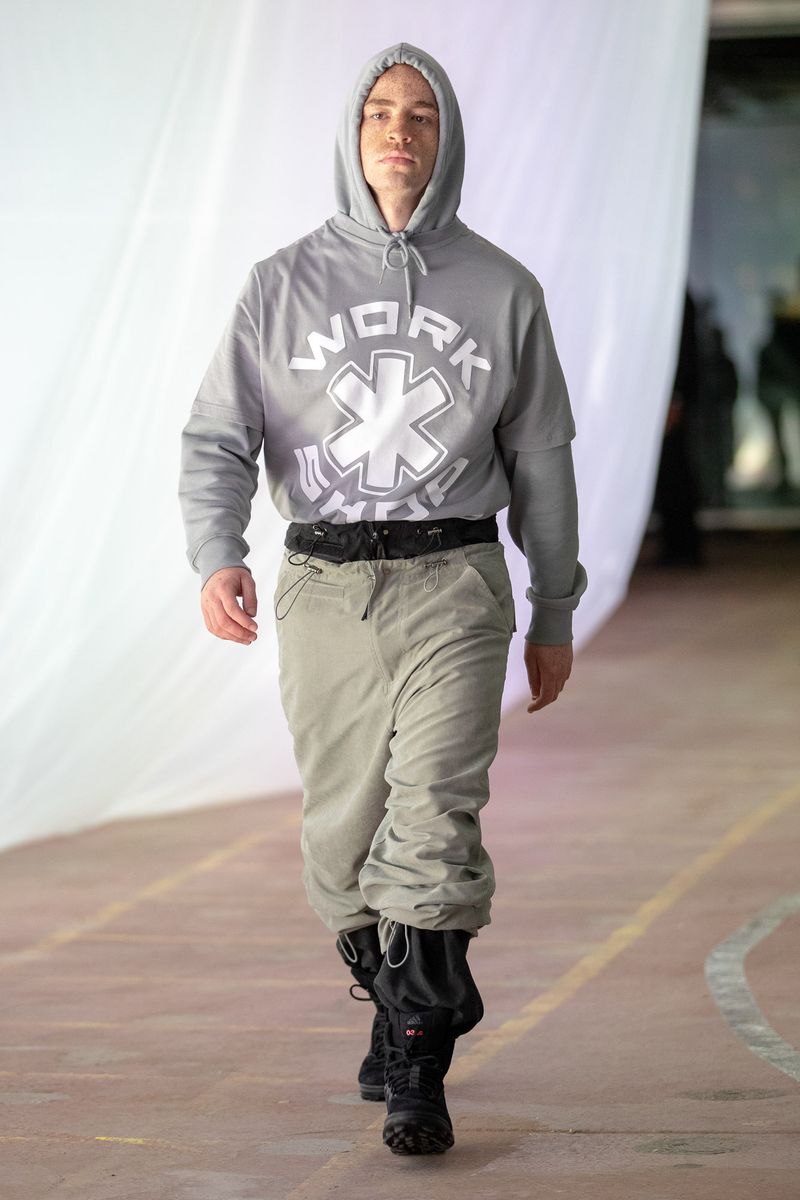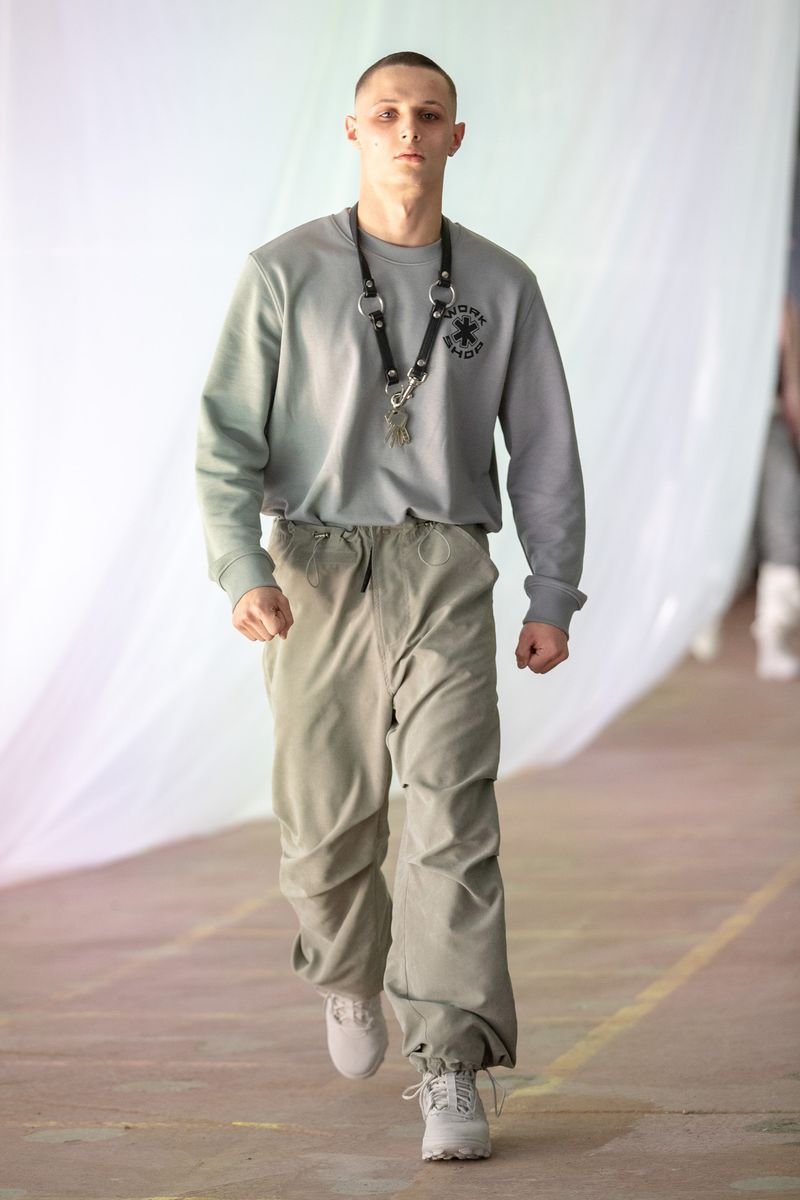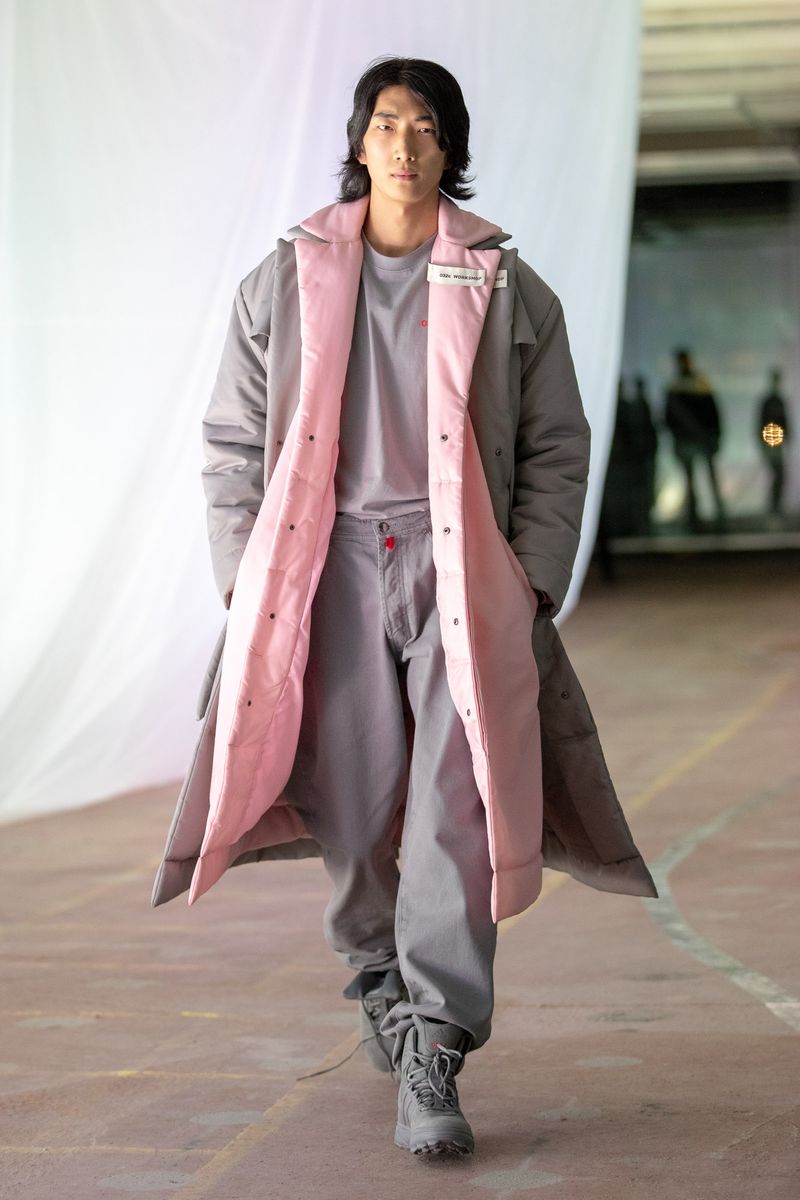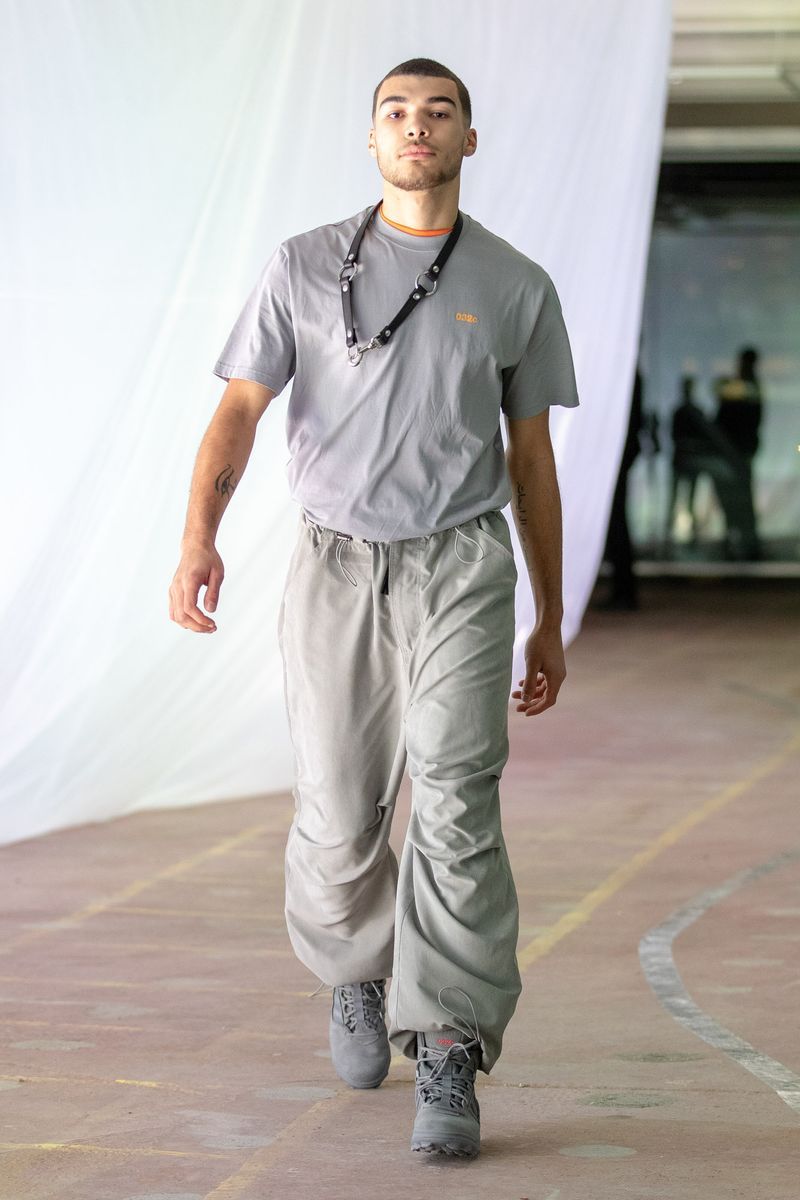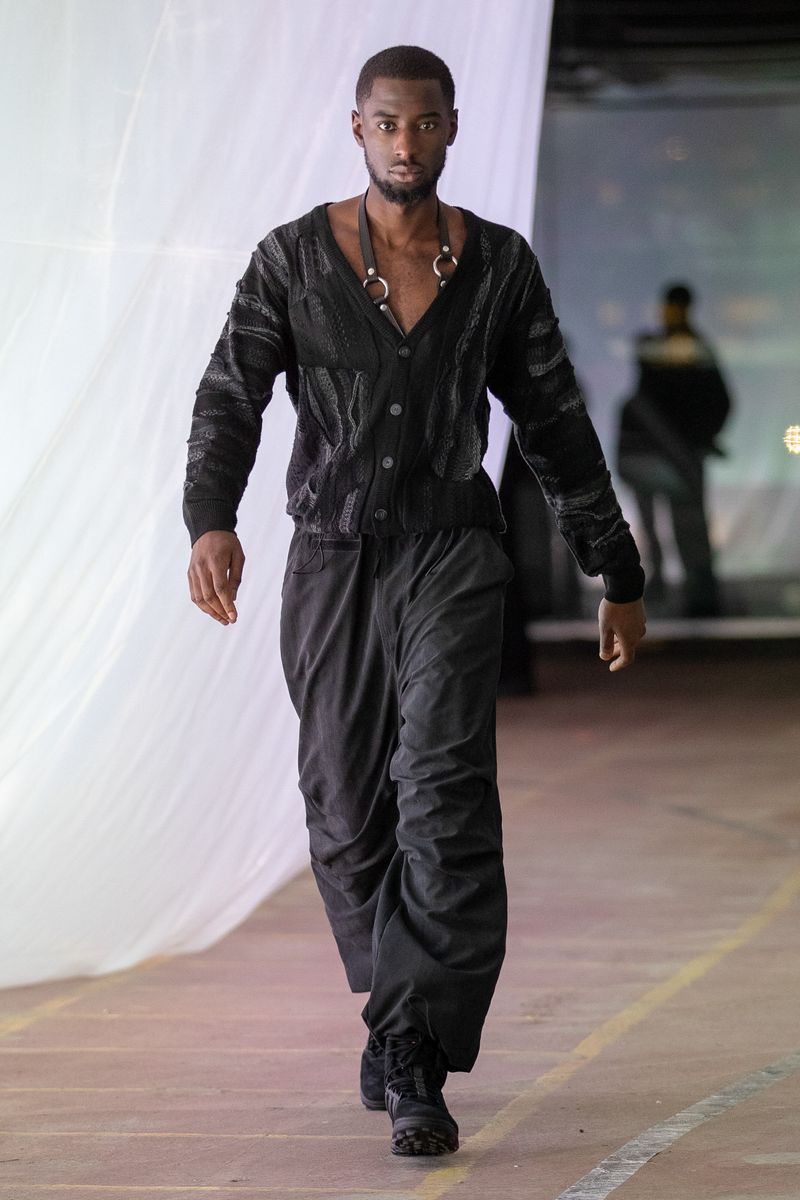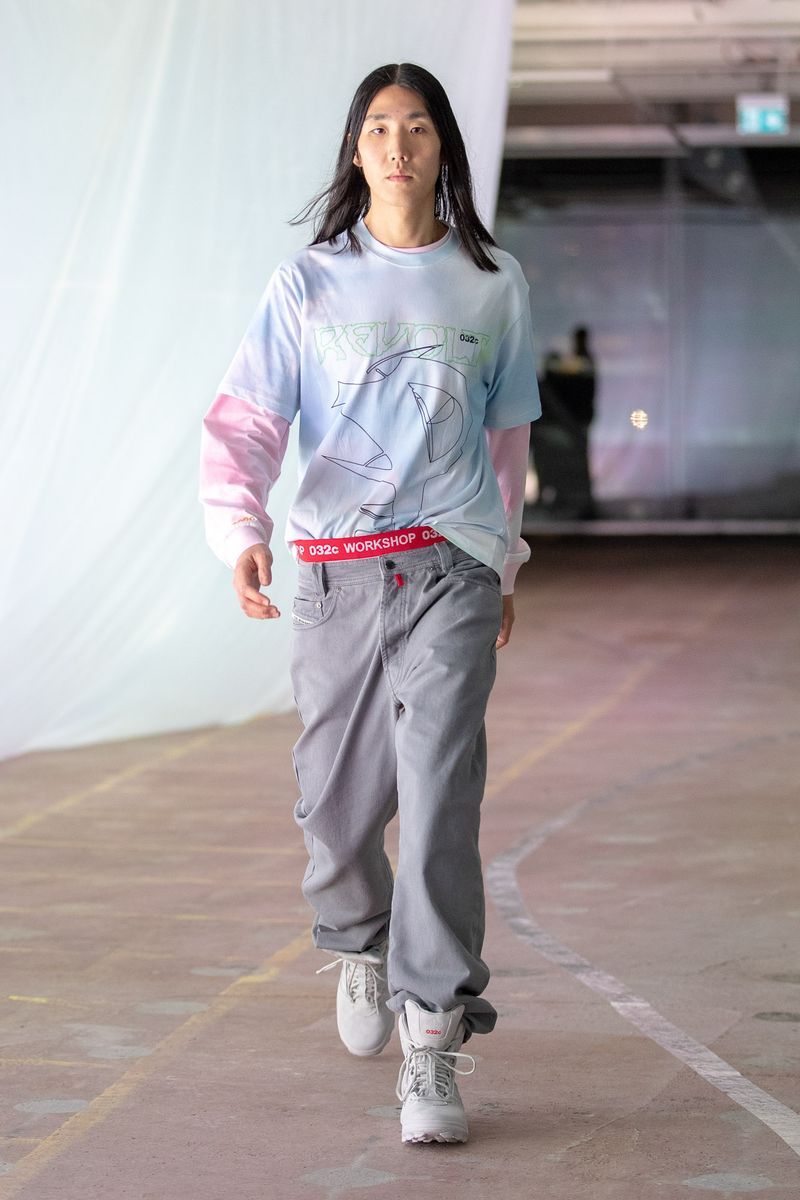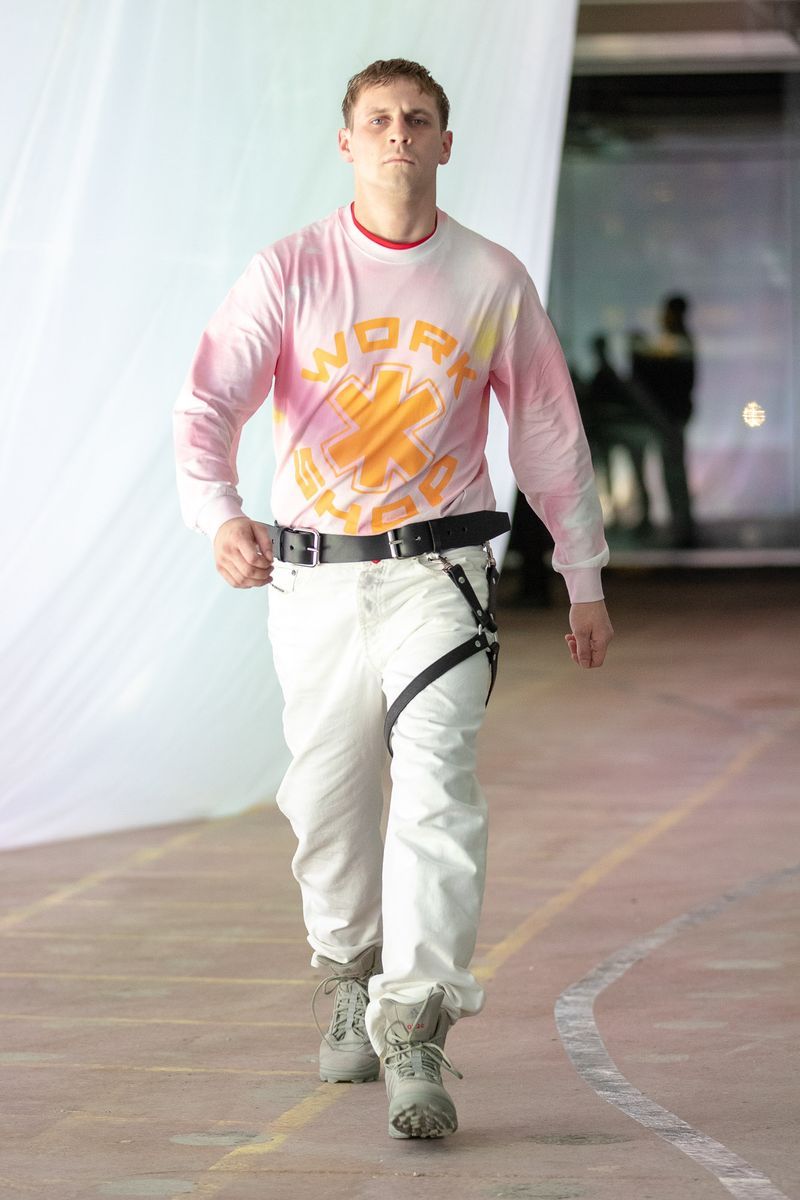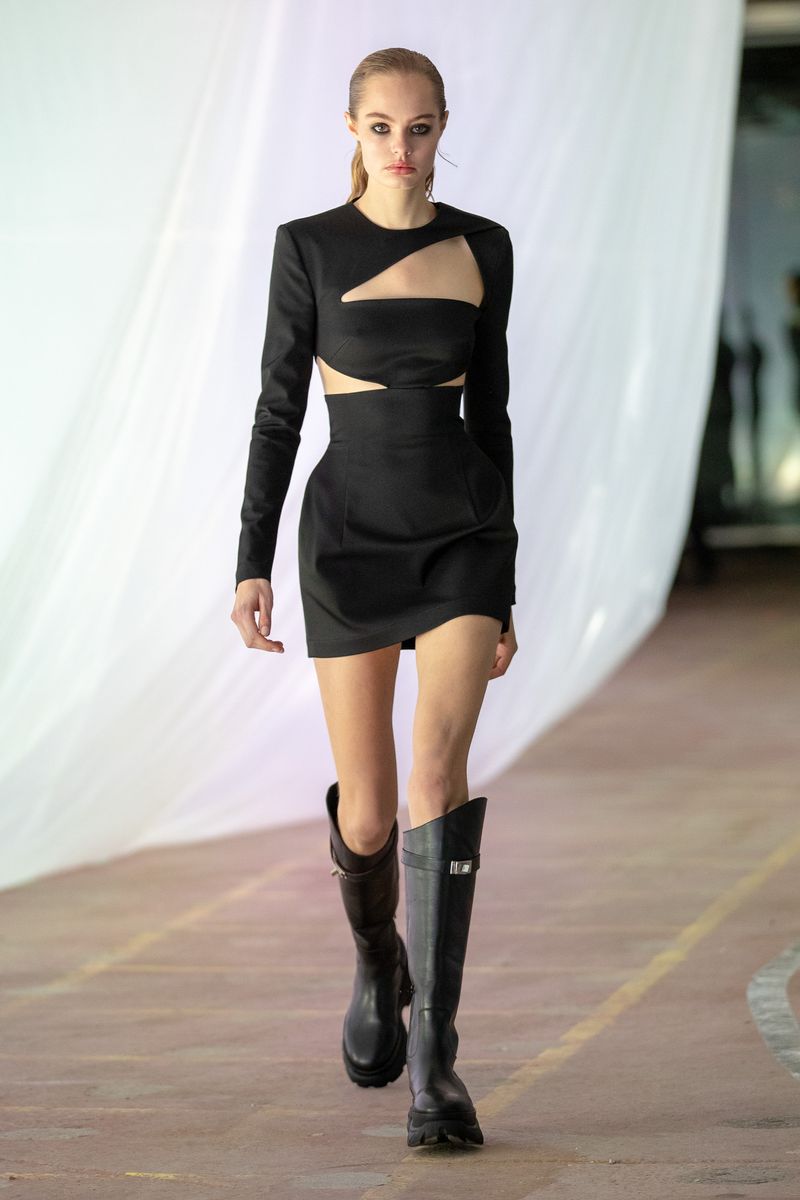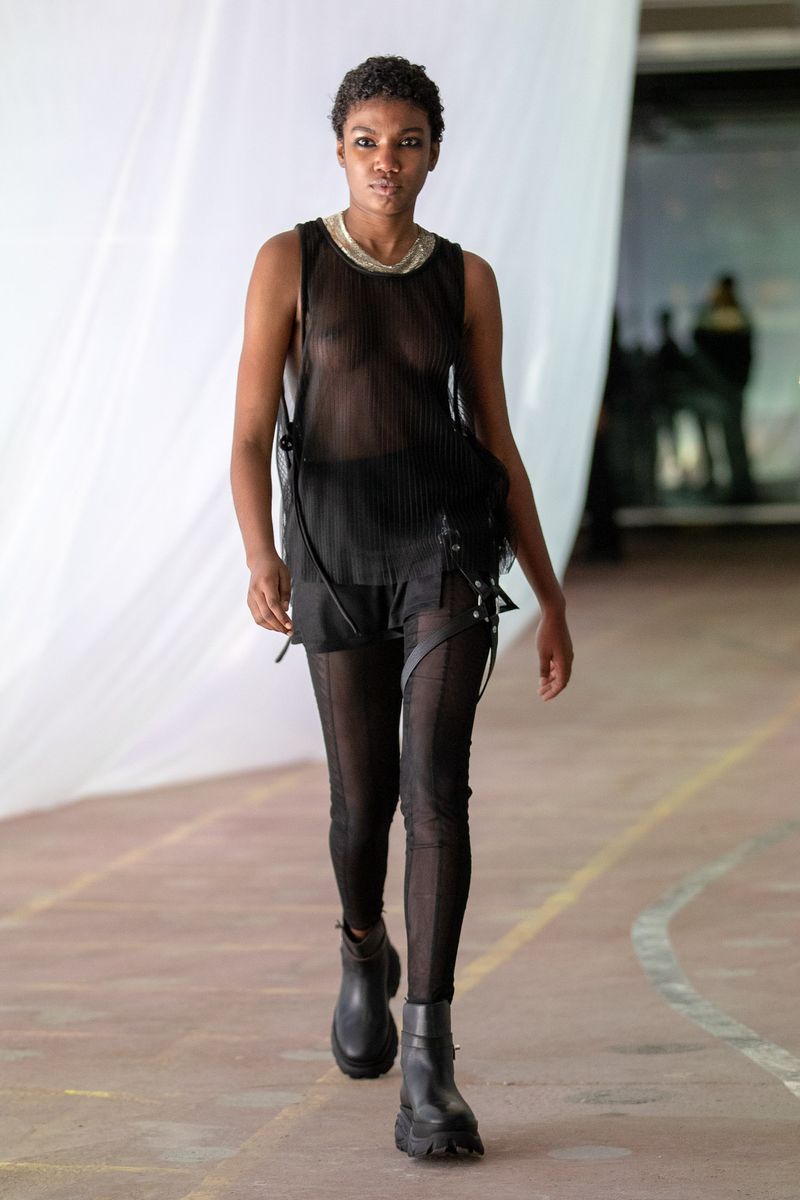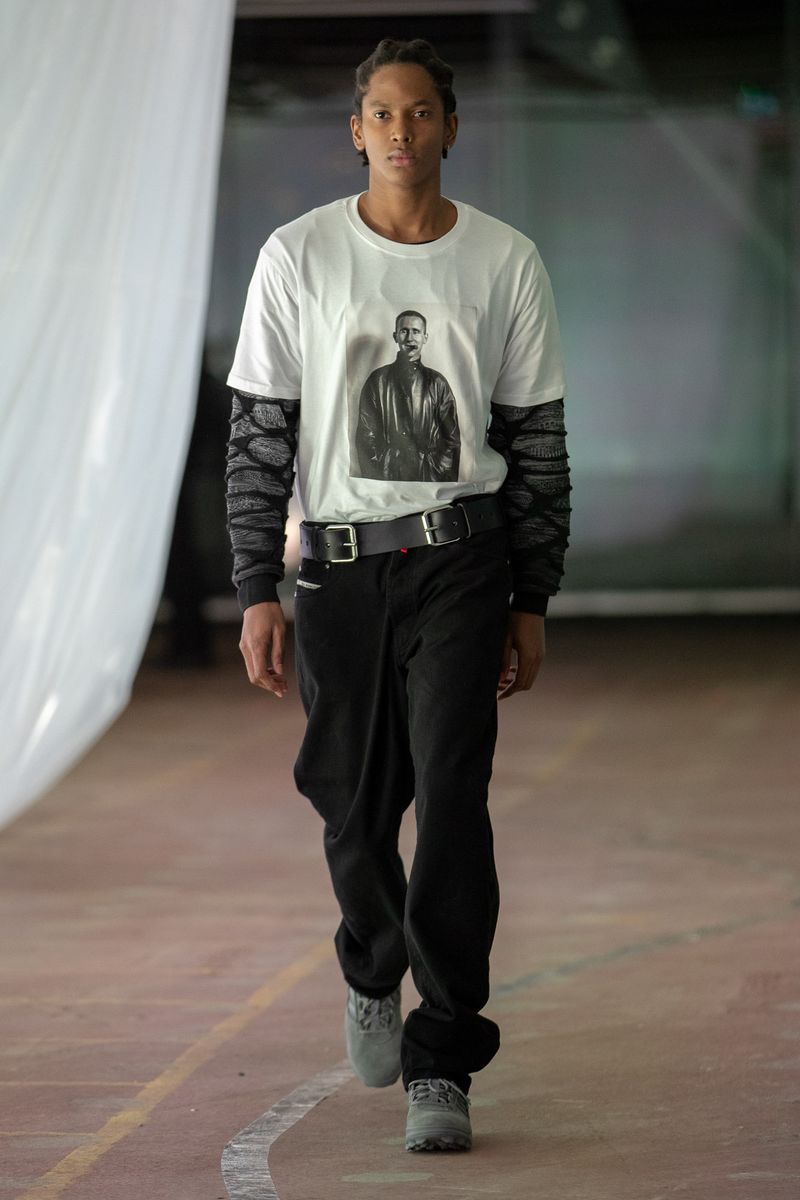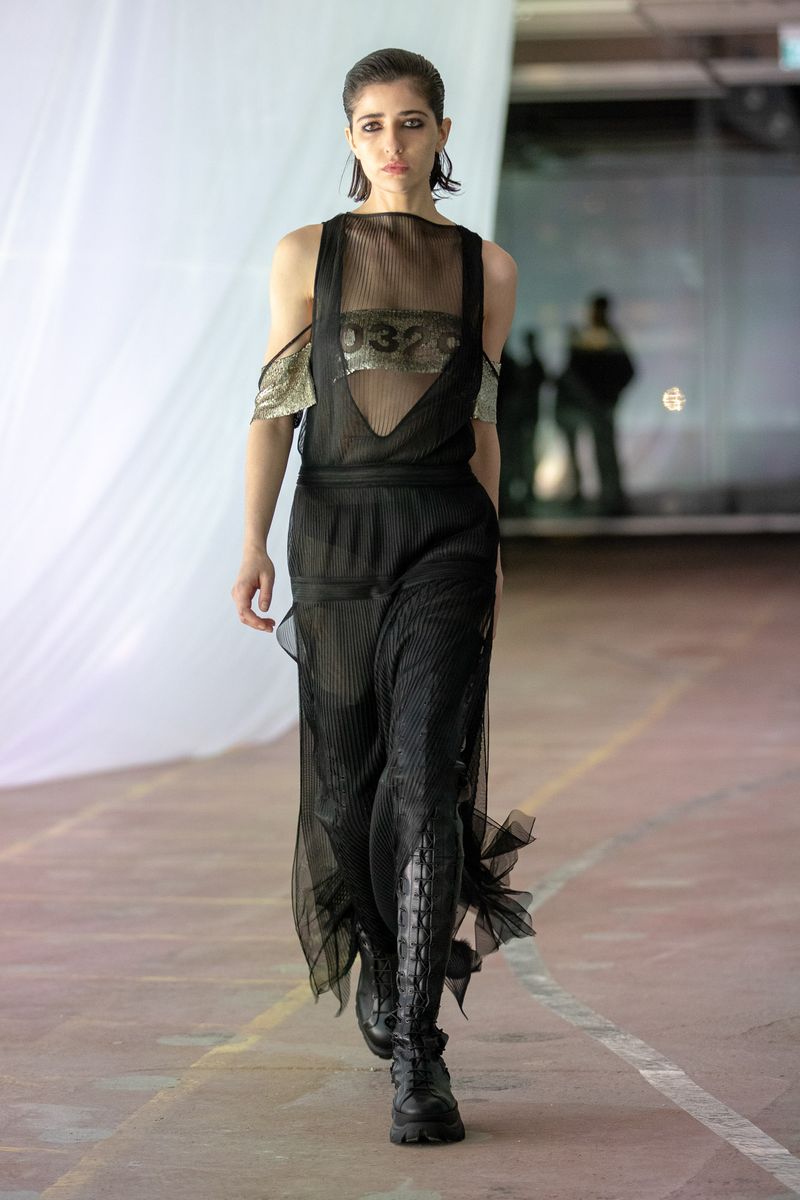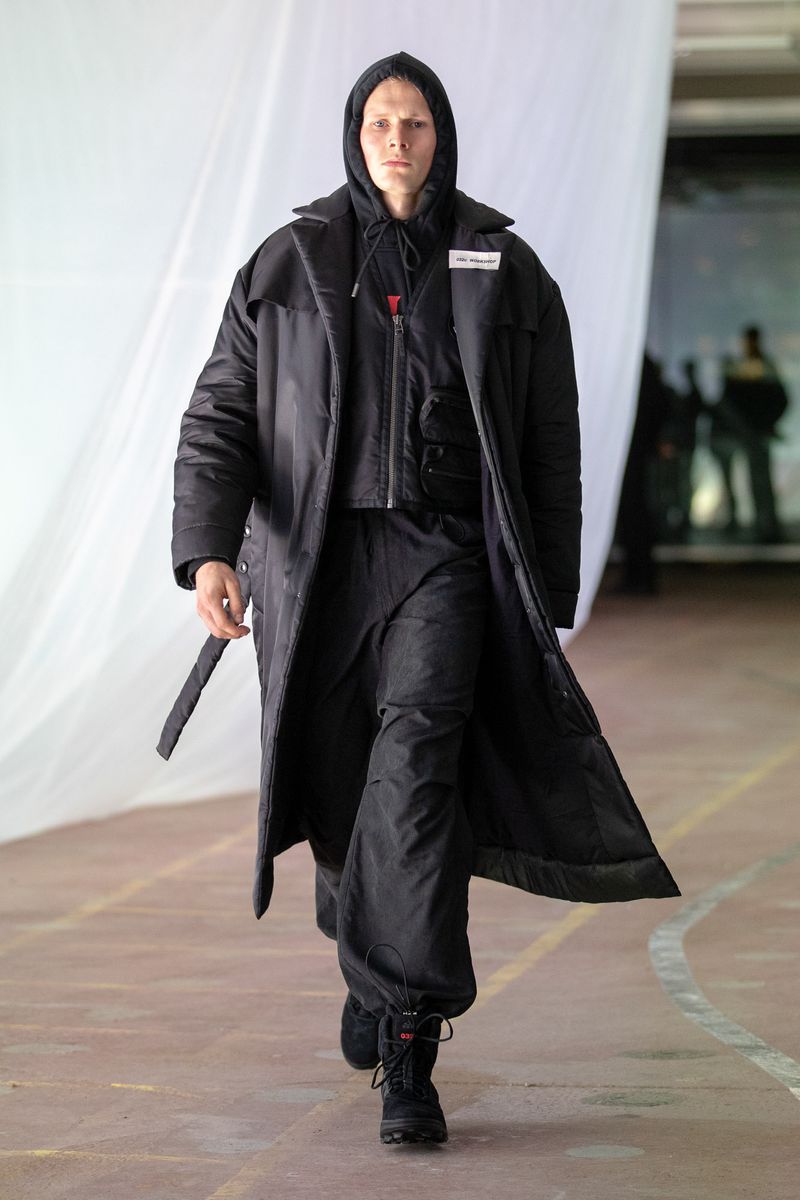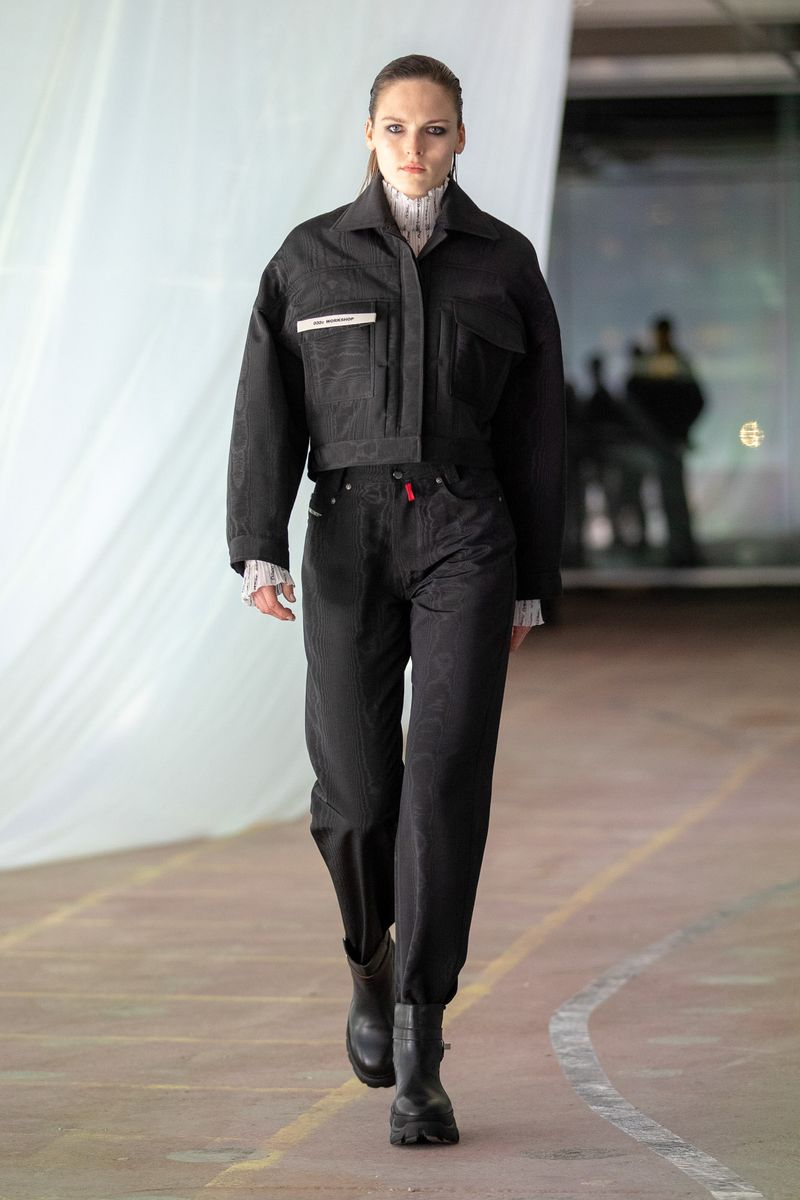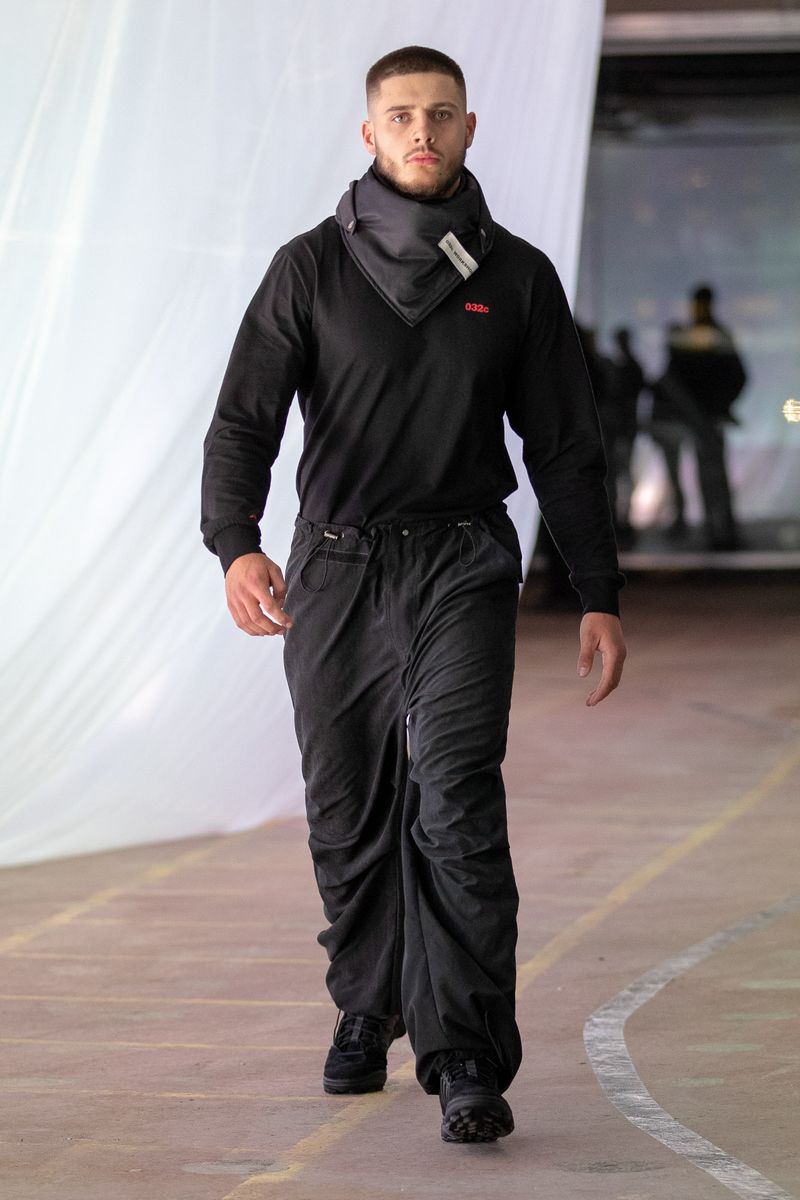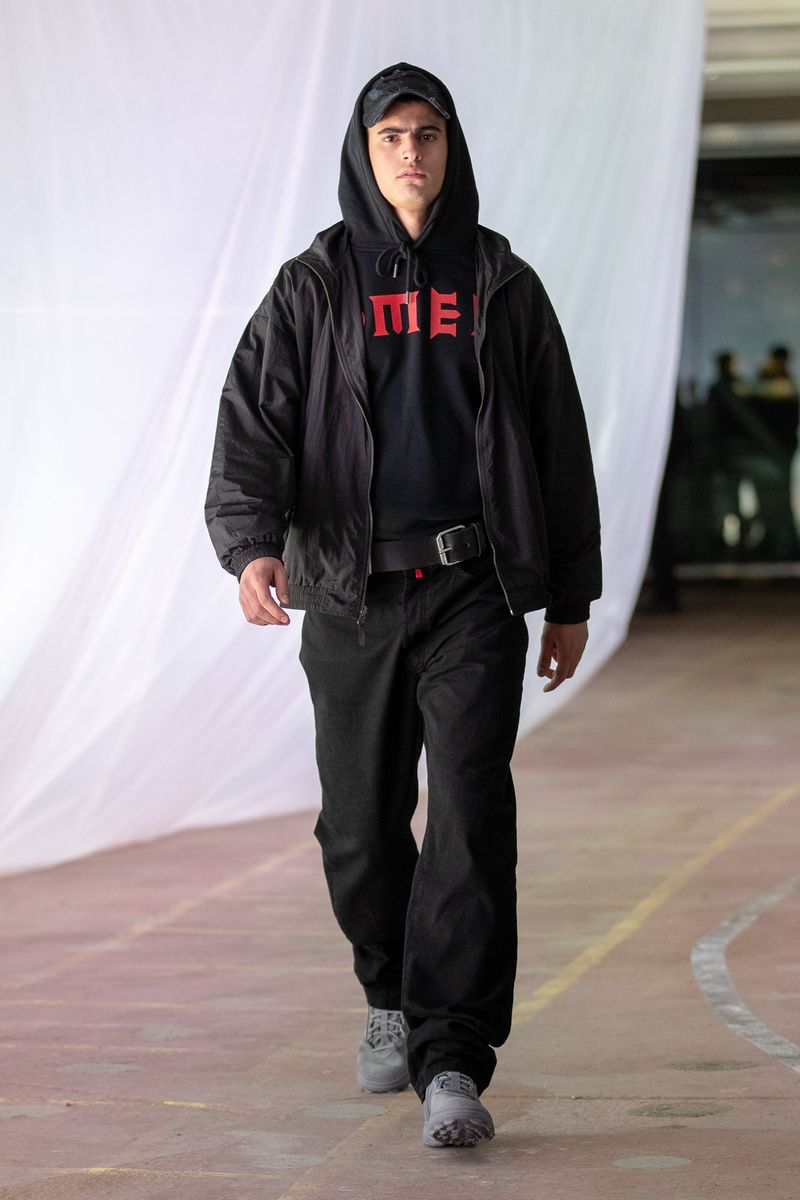 One of the highlights of the presentation came from the hand of footwear. The women's collection included a Buffalo by 032c boot, while the exhibition also featured a unisex military boot in collaboration with the German adidas.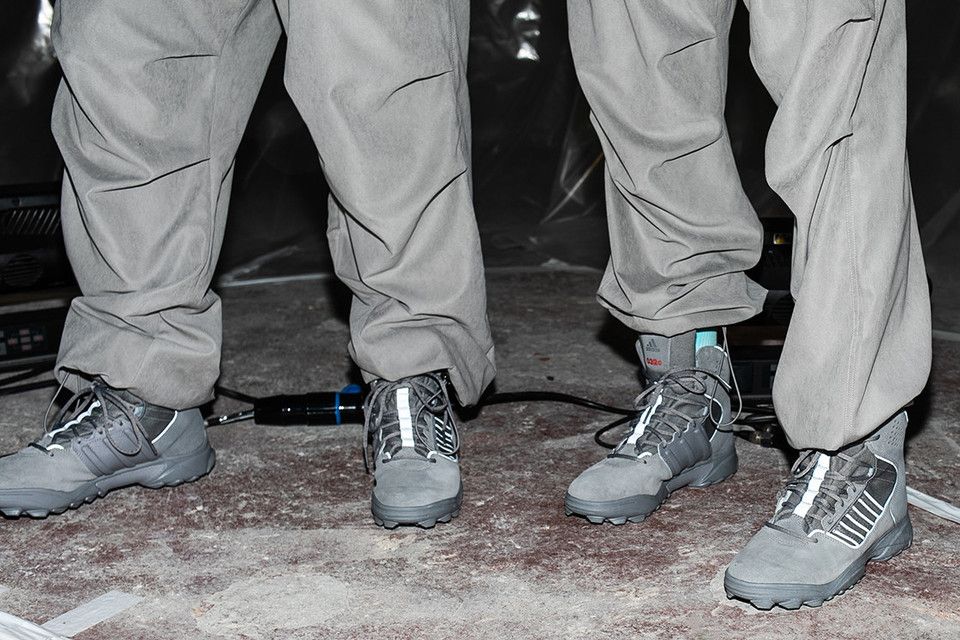 A new proposal of 032c that drinks directly from the romanticism and memories of its creative director Maria Koch, consolidating – this time without a doubt – the clothing brand of 032c.