READ IN: Español
Autor: Alegría Olmeda (@alegriaolmeda) | The national scene is awakening from the fashionist lethargy in which clothing brands and genres erected absurd walls. Franx de Cristal (@franx_de_cristal) and Xavi García (@xavigarcia44) have reconsidered the situation with an exquisitely avant-garde fashion label that can boast of won the pulse of gender difference. Welcome to the universe in androgynous code of 44 Studio (@44studio_official).
The leitmotiv of the Madrid's brand is none other than the reflection of today's society. And if there is one thing that doesn't make sense today, it's distinctions and labels. Oliva, Palomo Spain or Nouman are designers of the national panorama who also bet on this genderless aesthetics, which forgets all rules and gives absolute freedom for everyone to wear whatever they want. Bravo.
Franx and Xavi, have given a good slap of vanguardism, of those that open minds creating a brand meticulously cared from the concept to the execution that bets (almost) always for the most enigmatic of colors: black. 44 Studio could be defined as an interpretation of millennial codes, but liberated from genres roles. Its aesthetics with sinister and exquisitely defined dyes, emerges with the aim of giving prominence to the garment, beyond considering who will be the person who wears it.
For them, freedom is the flag of their brand, created two years ago and started with the Nuit capsule. Nomads, A New Religion and Ausencia have been the collections with which the tandem of designers has managed to involve us in their aesthetic world on the Madrid catwalk Samsung Ego. Their penultimate appearance was to present Fade to Grey, where designers invaded the legendary Chá-Chá The Club to showcase their AW17 collection as part of the off-MBFW. The punk aesthetics respected grey (without forgetting colours) and mixed with velvet, the pied-de-coque in coats and jackets and the glitter, which they didn't needed to shine 😉
The most recent of 44 is its SS18. A collection drawing on the geometric theory of the Metatron cube in which lines and circles form a five-dimensional cube. A bet that consolidates the line established in the first collection and in which suits and deconstruction take the leading role along with the inclusion of skirts and gray tones, blues and brushstrokes of yellow, without forgetting the incredible Mirror Jacket.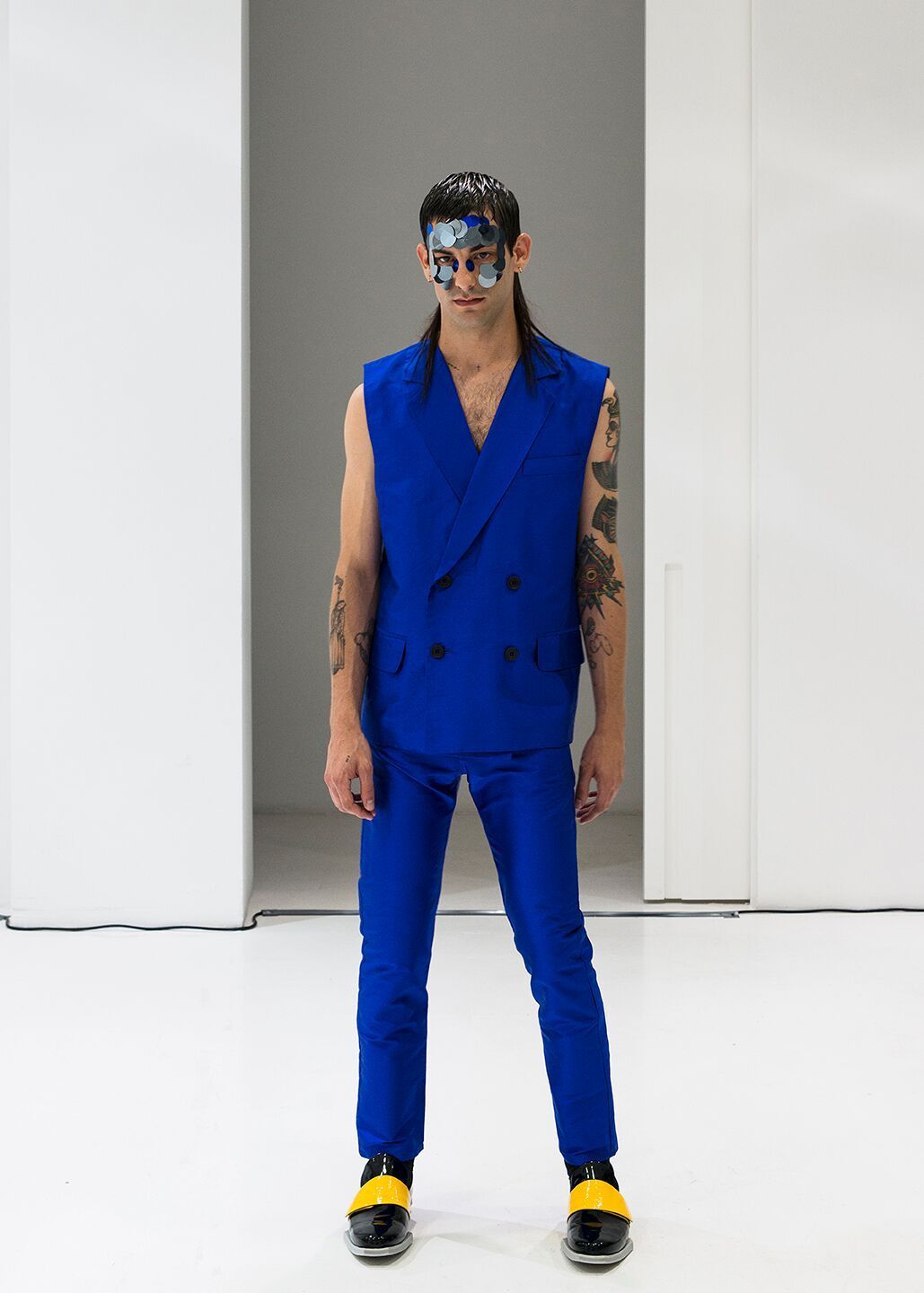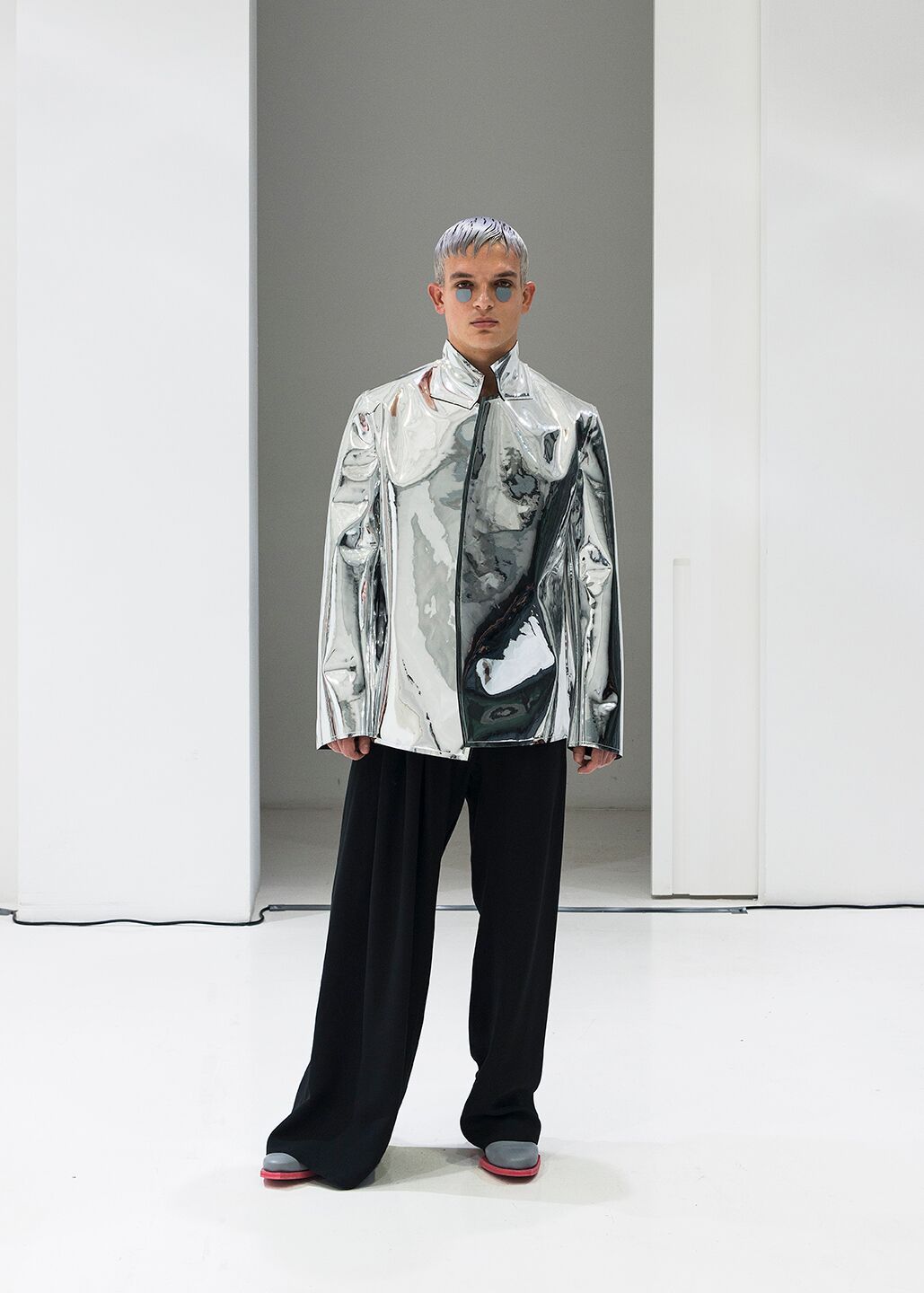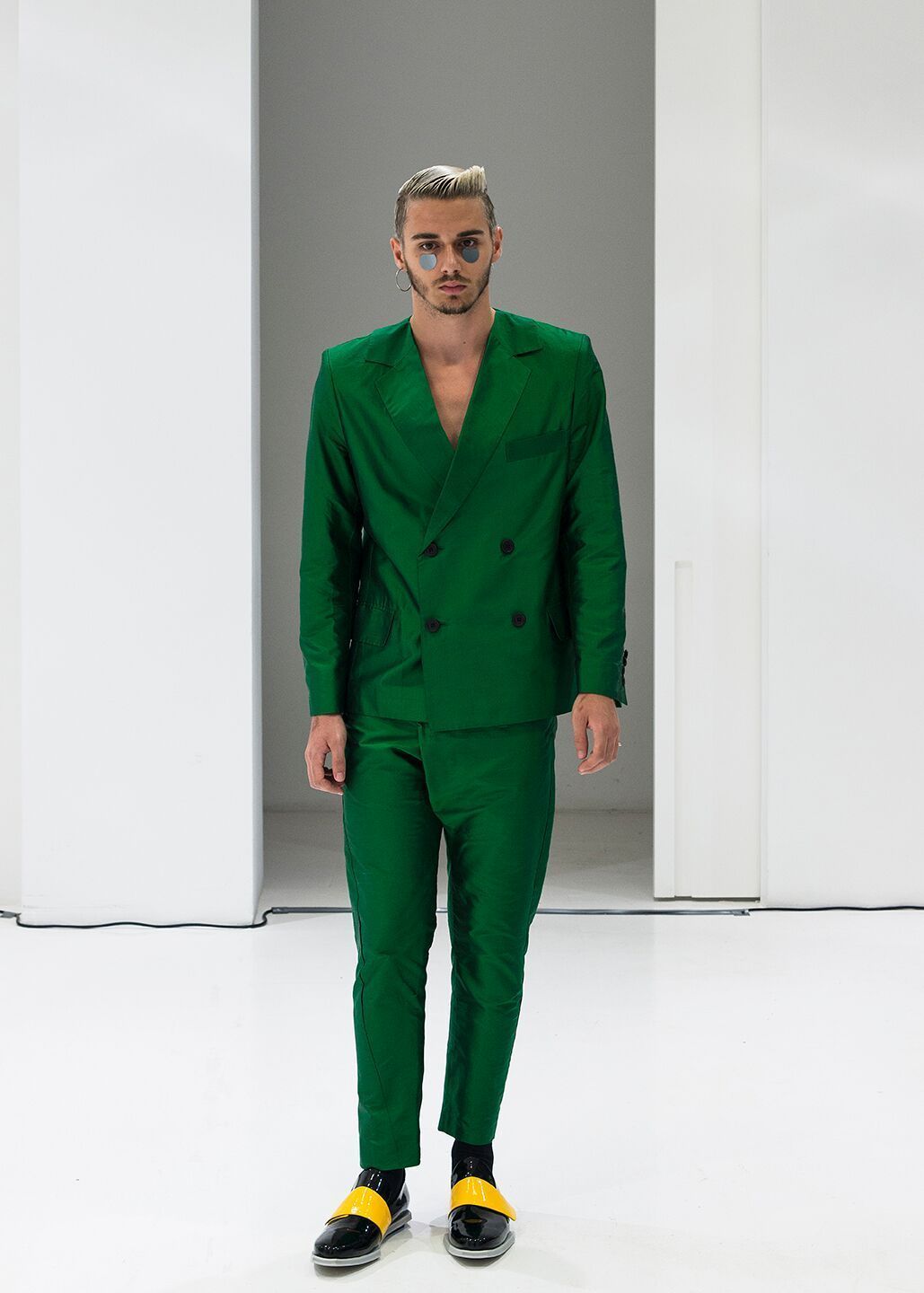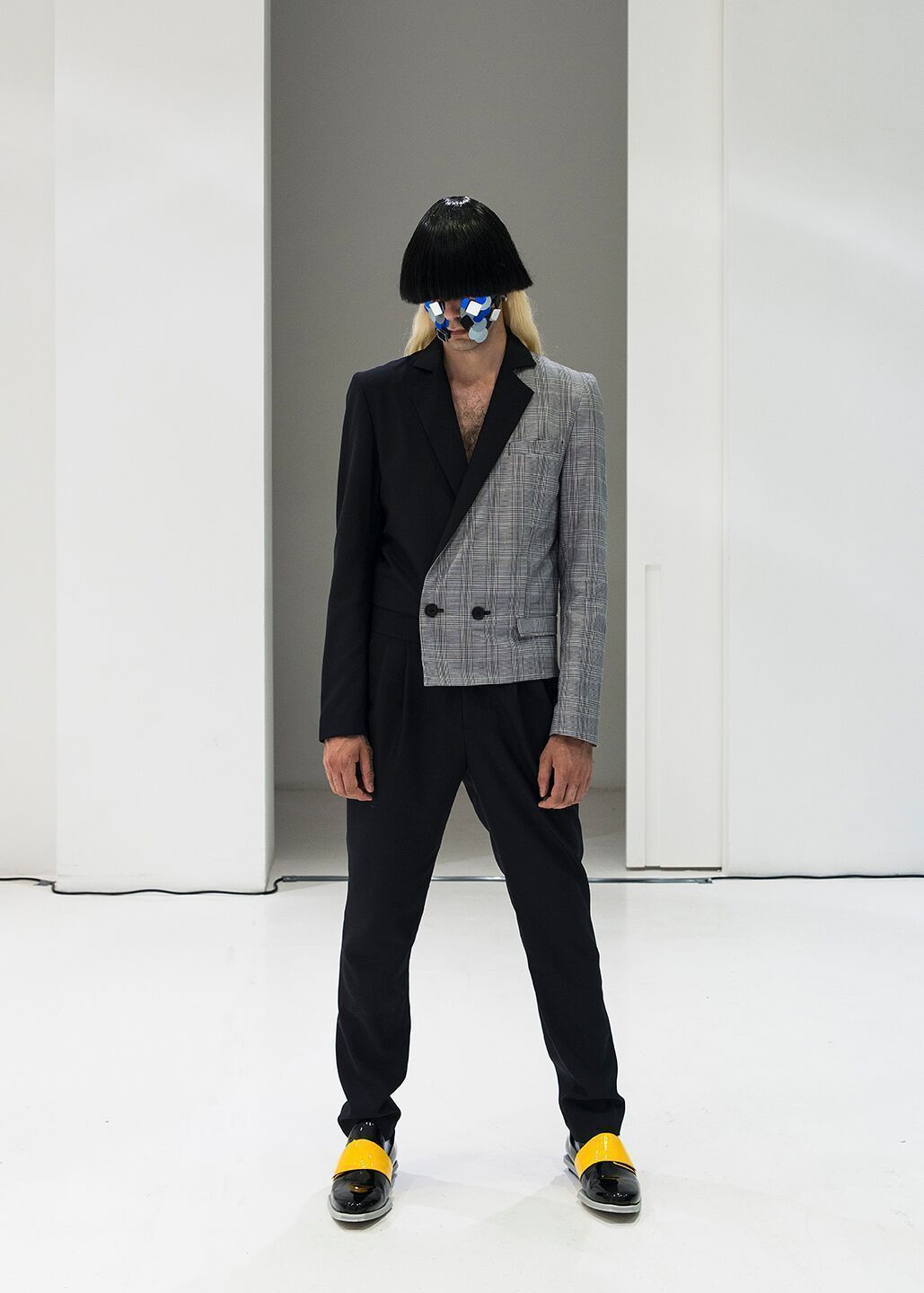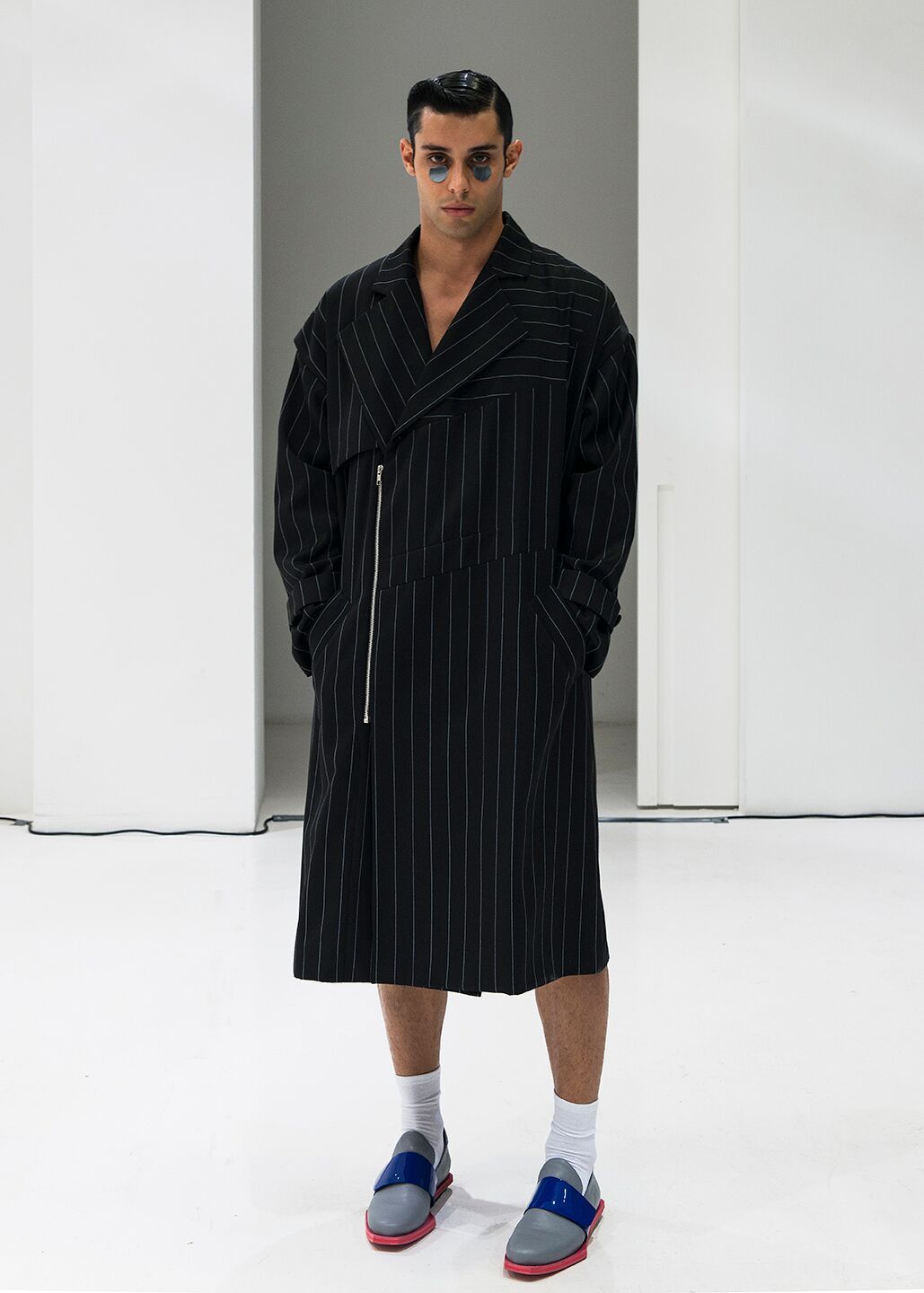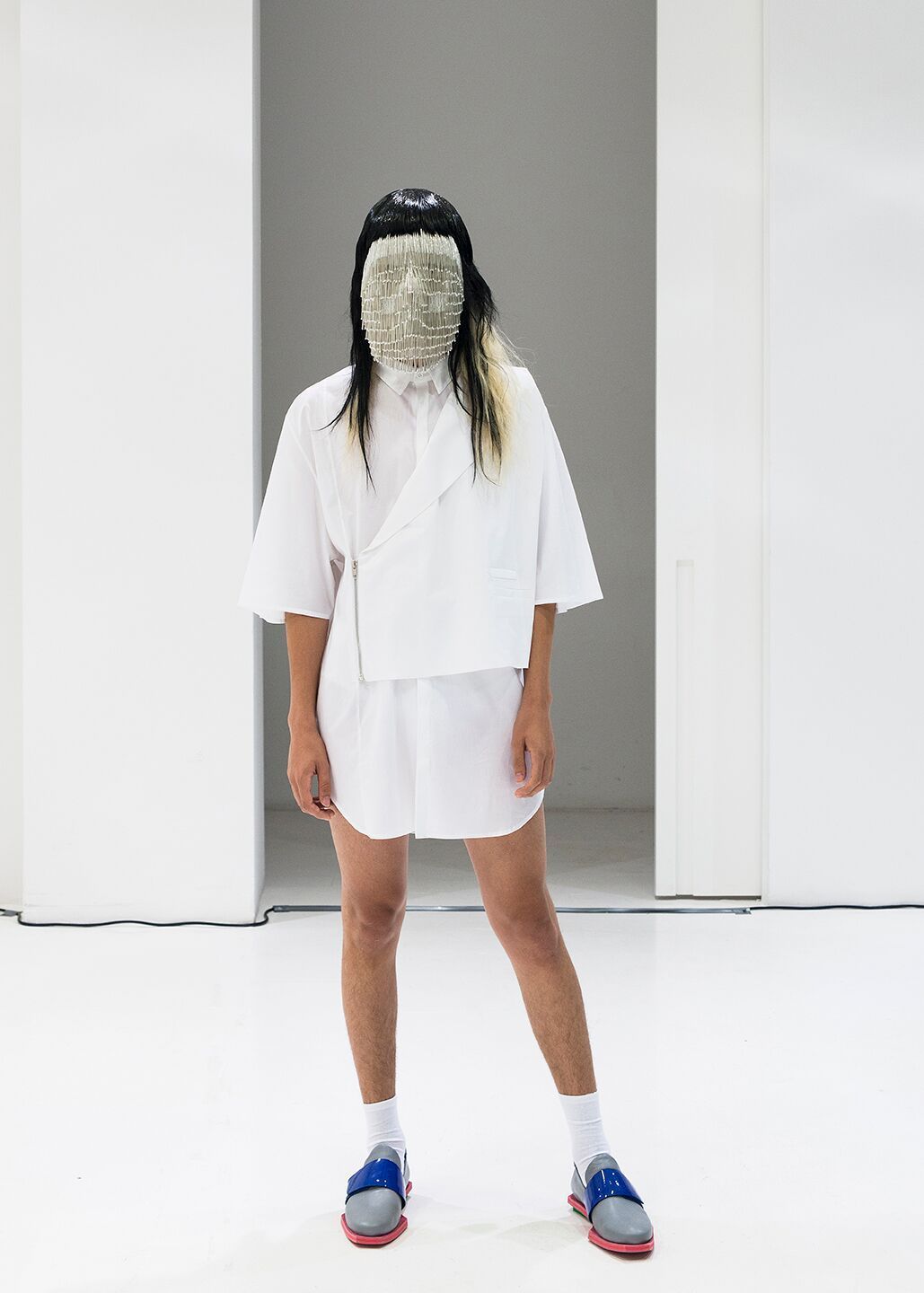 From their small shop in calle Valverde, 44 Store, the fashion label is gaining more and more strength, although speaking of catwalks, it has only conquered that of Madrid ( at the moment ; -) ).
This January they will be presenting their collection for the first time in Paris, and we are absolutely sure that this will do nothing more than boost a project already destined to success.
–
instagram: @44studio_official