READ IN: Español
ADER error Fall Winter 2019 bet is fully immersed in the world of cinema to demonstrate that both industries have created an essential communication connection for the firm.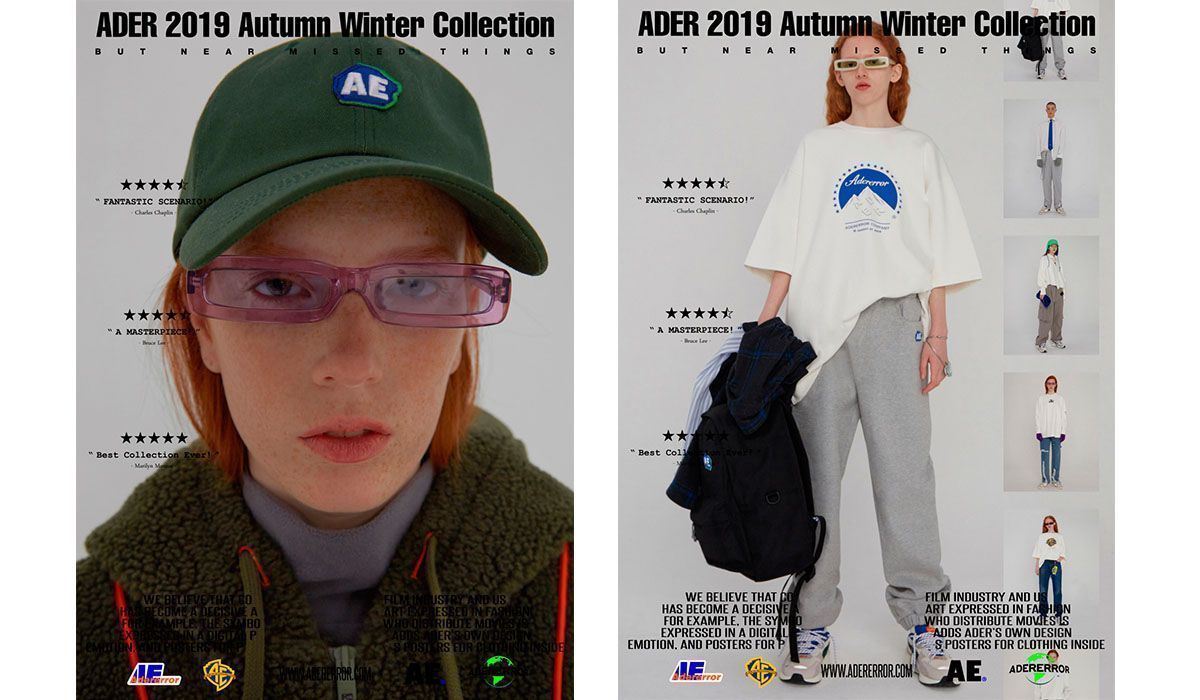 'Film in Fashion' by ADER error
The South Korean firm ADER error bets on the aesthetics of cinema and presents "Film in Fashion", a collection designed in the purest style of promoting a film. Its lookbook presents the outfits as posters of a new premiere typical of the best theatres. The complete line promises to face the coming cold seasons with pleasure, and presents a wide range of articles where a multitude of layers of coats and basic street and relaxed garments coexist.
The pieces parodically reinterpret the classic film studio logos, with Paramount Pictures or Warner Bros graphics tuned under the orders of ARDER error. We also observe aesthetic reminiscences of some iconic films in the looks, such as Kill Bill or Forrest Gump. As for the color palette, the collection surrenders to monochrome and neutral colors and their derivatives, combined with purples, greens or reds, among others. Faithful to its unisex style and similar to the one we saw in SS19.
Catch some popcorn and check out the full lookbook: