READ IN: Español
It has become a classic for the famous Scotch whisky to present a limited edition bottle. This time, Ballantine's has decided to put its trust in Los Angeles-based designer Joshua Vides (@joshuavides). The new temporary presence is defined by a neo-noir style featuring a light-based illustration under thick lines and pointillism. The monochromatic artist's excellent work conceives an elegant bottle that could have come out of the comic book "Le Silence après le Tango".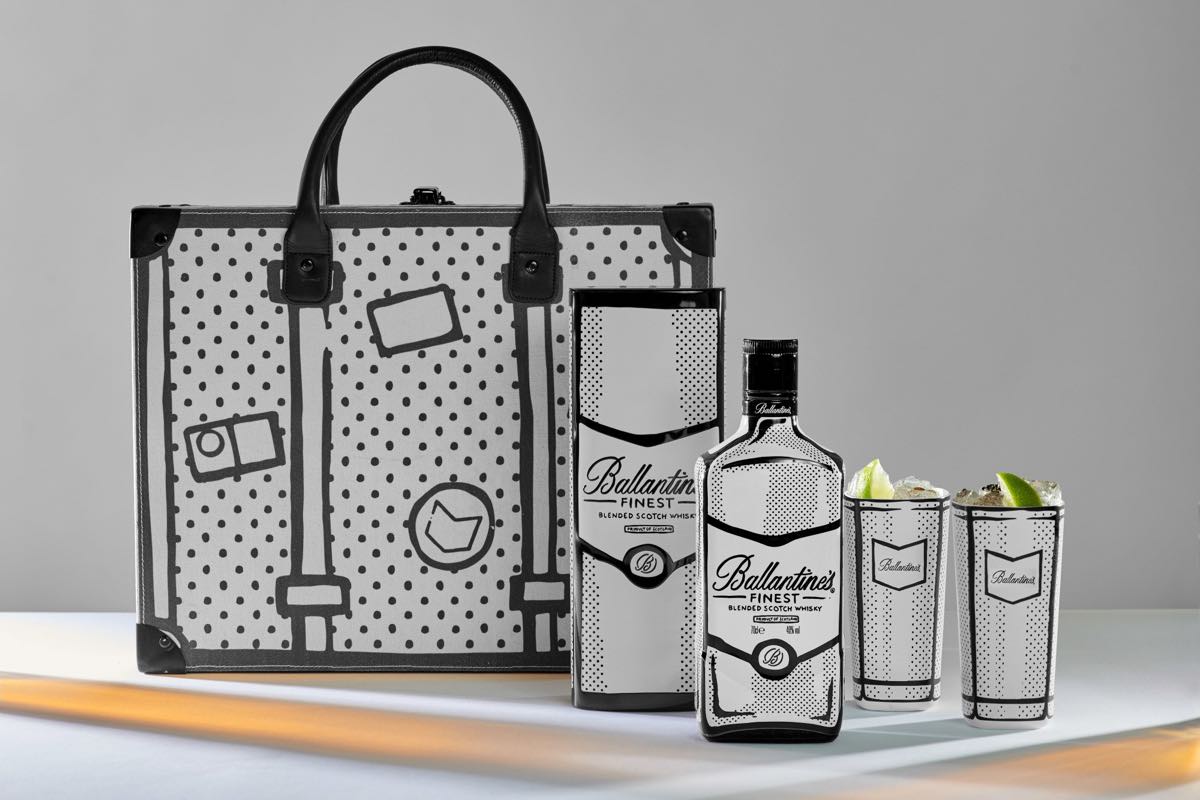 The history of Ballantine's begins in 1827 when its founder, George Ballantine, set up his own whisky business at the age of 19. Almost two hundred years later, the Scottish firm still maintains its pioneering and innovative spirit. This heritage drink survived the First World War and 13 years of Prohibition, resulting in an aged brew of excellent quality.
In addition, the outlawing of whisky in the United States prompted the design of the Finest bottle that we all associate with the brand today. Its square lines were intended to conceal the alcohol in salesmen's briefcases. A true story of cinematic smuggling that Joshua Vides wanted to pay tribute to.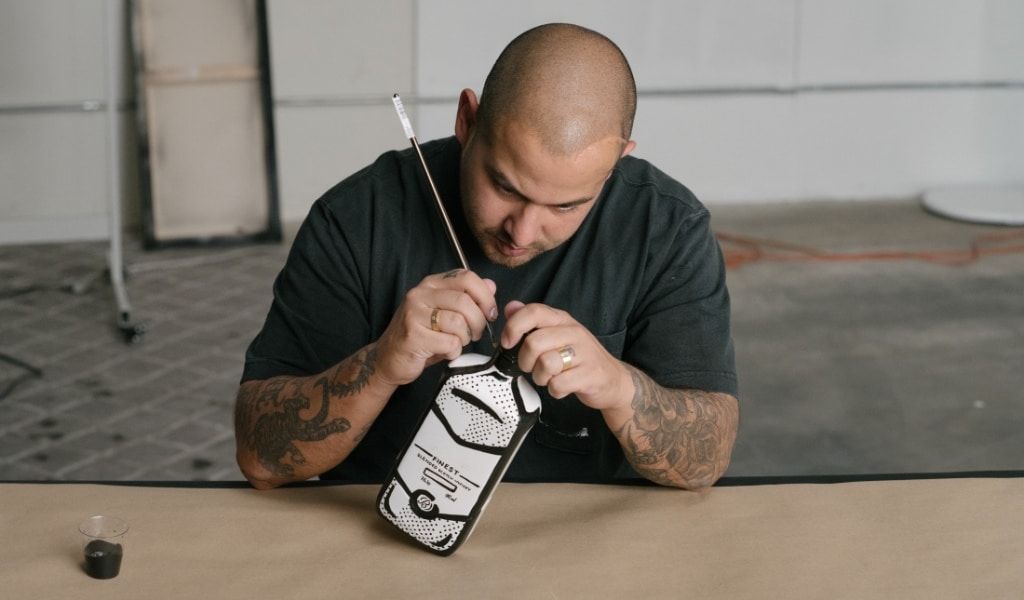 That's why this year's exclusive edition comes with a briefcase and a glass of whisky. The whole ambiance created by Ballentine's and Vibes evokes a particular and classic aesthetic of 1940s cinema. Black and white colours envelop the bottle, which hides the traditional brown glass. The oil finishes are digitally rendered on each unit, which will be available at grocery chains, Bodeboca and Amazon for a recommended retail price of 12.45 €.