READ IN: Español
Banksy's new canvas can be found on the streets of Bristol. An old woman sneezing her dentures appeared on the corner of one of its facades last December 11. Now the artist confirms his authorship.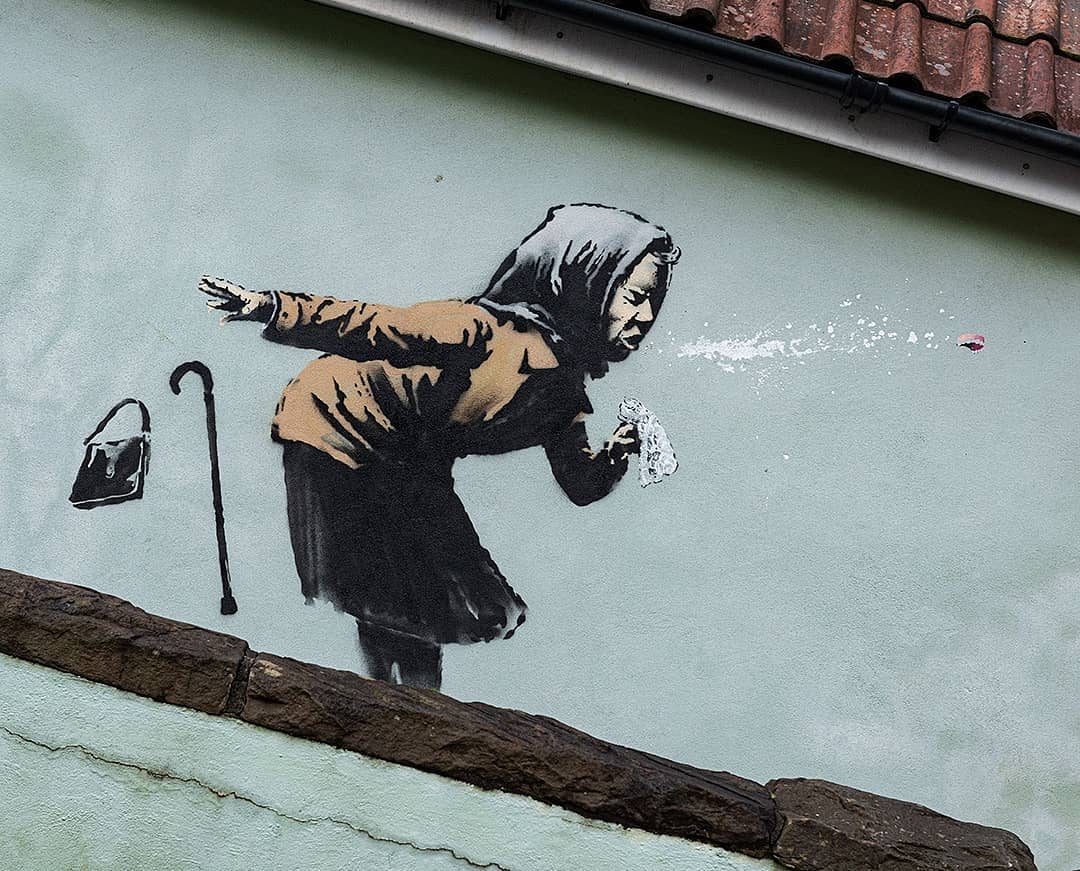 The urban artist has returned to his playing field, this time with another work whose theme was to be expected: the coronavirus. Last weekend the residents of Bristol woke up to a surprise in Vale Street, located in the Totterdown area. In one of its facades, a mural had appeared starring an old lady whose teeth were knocked out by a loud sneeze.
But this work not only synthesizes the pandemic we have experienced, but also seeks to generate an optical illusion based on movement. The old woman, with her handkerchief tied on her head and her cane and her bag about to fall to the floor, loses her teeth at the same time that with the force of her sneeze, she pushes the adjacent houses. Besides Banksy's traces, this effect is achieved thanks to the fact that Vale Street is the steepest street in the city. It has a 22-degree slope and when the asphalt is icy in winter, its neighbors have to tie their vehicles to the streetlights so that they don't go downhill.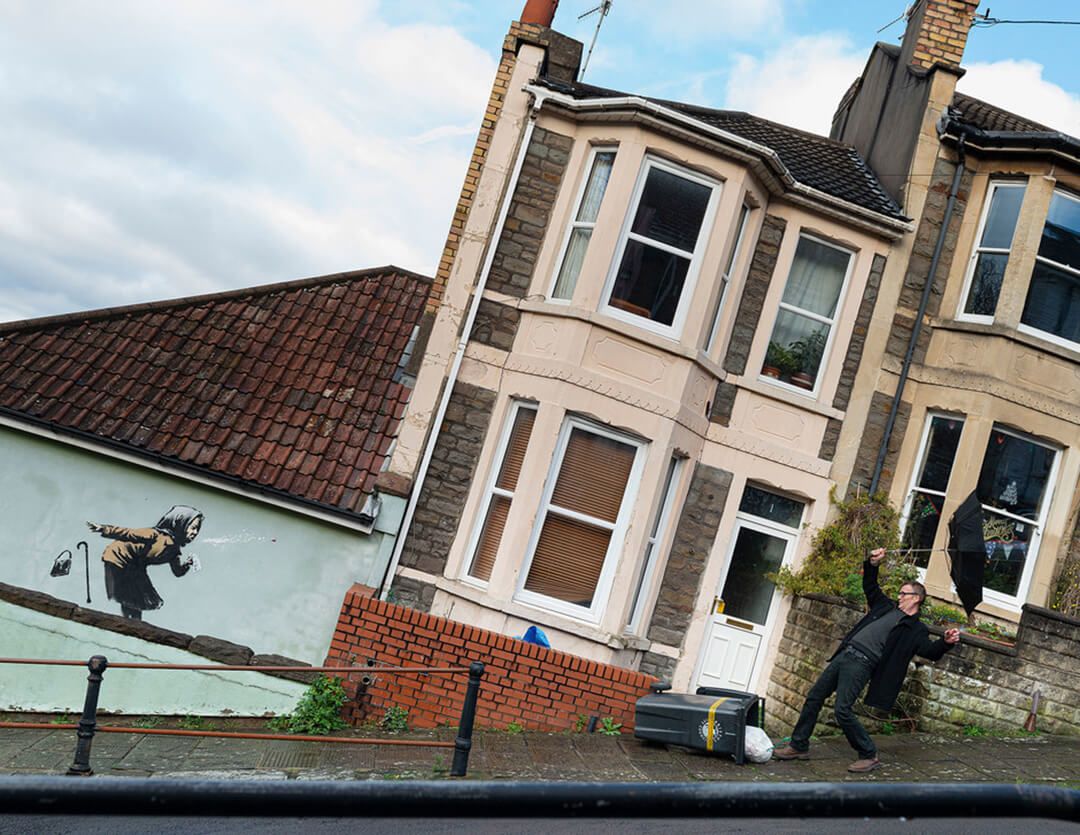 The street art master confirmed the authorship of this new mural through his Instagram account. He posted three images of the mural with the caption "Aachoo!" and some of his followers responded to his sneeze with a "Bless you".
This sneeze is part of the series of works with which the artist has surprised us during this fateful 2020. Let's remember the rats he painted on the walls of his own bathroom, also those he drew in the London Underground, or the murals he made to support the #BlackLivesMatter movement.