READ IN: Español
Remember those days when every female celebrity appeared rocking a pair of UGGs even in the middle of the summer?? How many of you  have wore them or a knockoff from a fast fashion retailer?? These cozy and warm boots were the origin of mainstream ugly footwear. In 2019, Deckers' back with Hoka. It's time for you to meet them.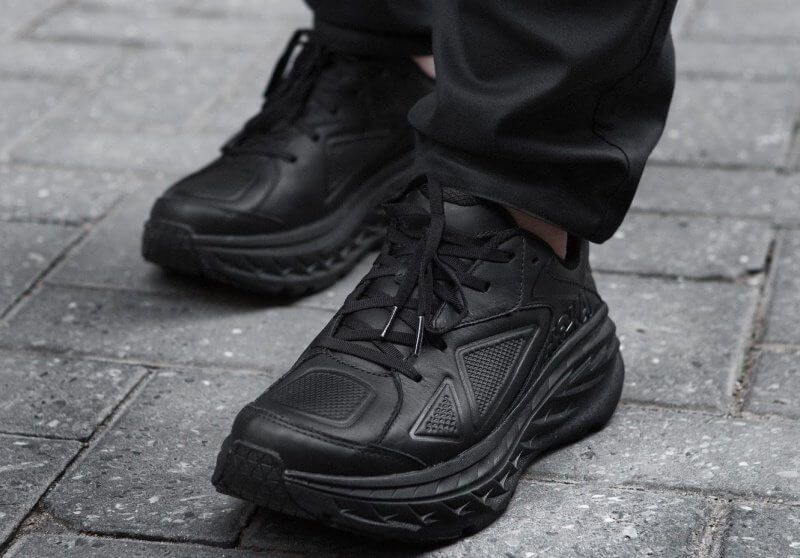 If Kanye rocks your shit, give big thanks to the Lord cause you're gonna touch the sky. Deckers Brands were the ones to put UGG in the map. From Britney Spears to Rihanna or Shia LeBouef or the soccer moms at your school, nobody was safe from them. This Australian born company has been through international admiration but also global discredit for their alleged abuse of animals in the making of their products. True or not, the only tangible thing is the presence of UGG (@ugg) in every corner of the planet, being copied by hundreds of other brands and leaving their footprint (easy one) in footwear history. But, after this enormous achievement, who could predict that another Deckers Brands' firm was about to make it to the top again?
HOKA One One (@hokaoneone) appeared in the running scene offering the complete opposite to the industry's big boys. When Nike, adidas or ASICS are offering light, minimalistic silhouettes for the runners, HOKA brought a chunky, puffy sole that promised a unique experience in every step. In a time where athleisure is everything in fashion, where wearing tracksuits to a gala or bringing all the sportswear references to haute couture is the common thing, HOKA had the chance to grab a bite of the cake.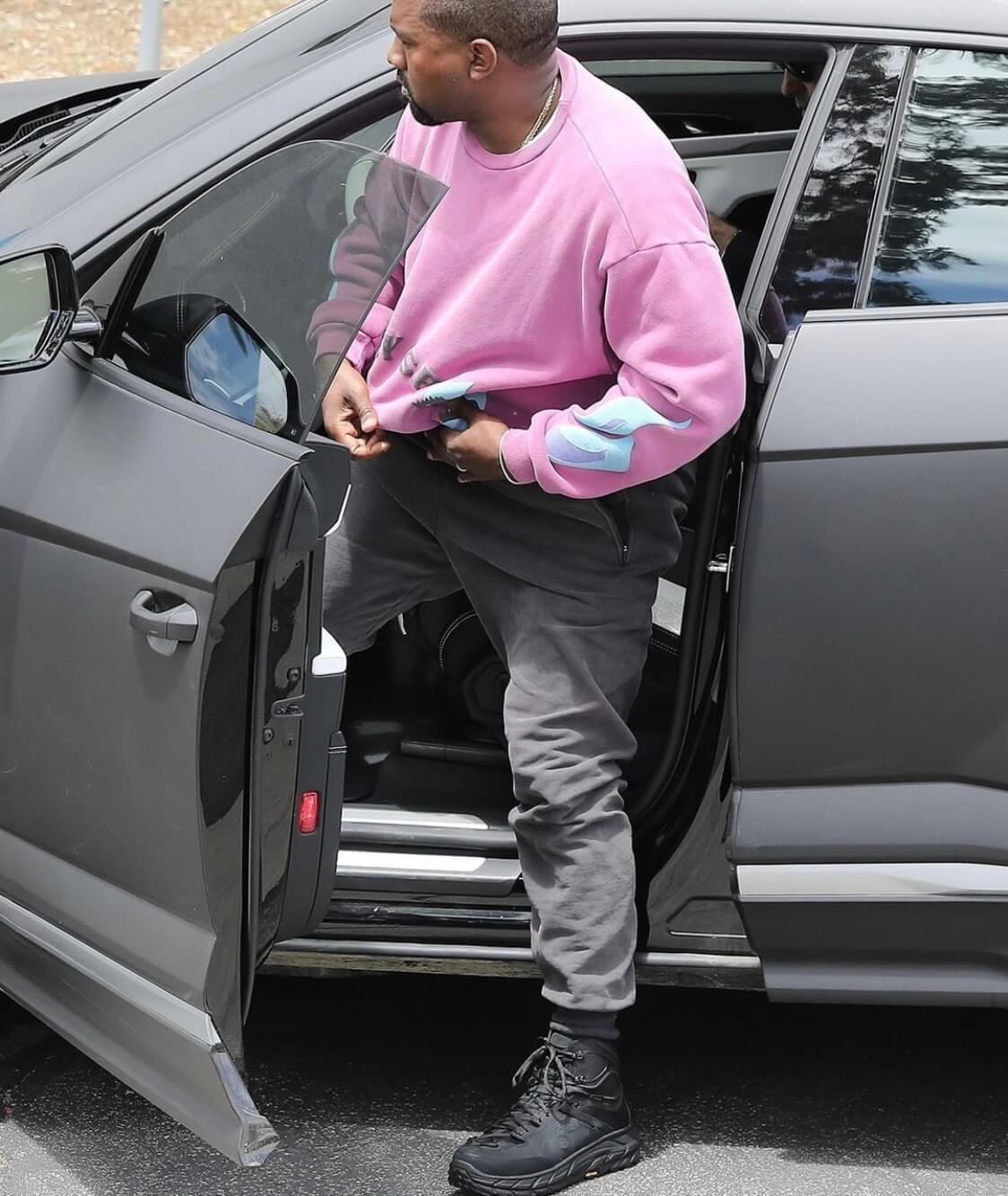 "I think the definition of 'outdoor' has changed," Wendy Yang, executive at Deckers, said. "It's no longer about summiting the biggest peaks or camping in extreme conditions. It's about time outdoors." So true.
Some very well selected collaborations with Opening Ceremony or Engineered Garments, and a true bet on confort made this brand conquer celebs like Gwyneth Paltrow or Reese Witherspoon among others. And if Kanye decides to wear your hiking boots, there's not much to add. The success of HOKA comes once again thanks to the vision Deckers Brands has and their outstanding ability to place ugly products in the main spots. As it happened with UGG in the early 2000s, now HOKA is the apple of their eye. The company has reached the 2 billion-mark in sales this year, achieving their all-time record.
The expansion of HOKA is being wild, being heavily present in many Nordstrom locations and almost any store dedicated to running. But hiking is also a thing and sister brand Teva (@teva) is expanding their portfolio in that direction too, complementing their renowned selection of active sandals and outdoor footwear.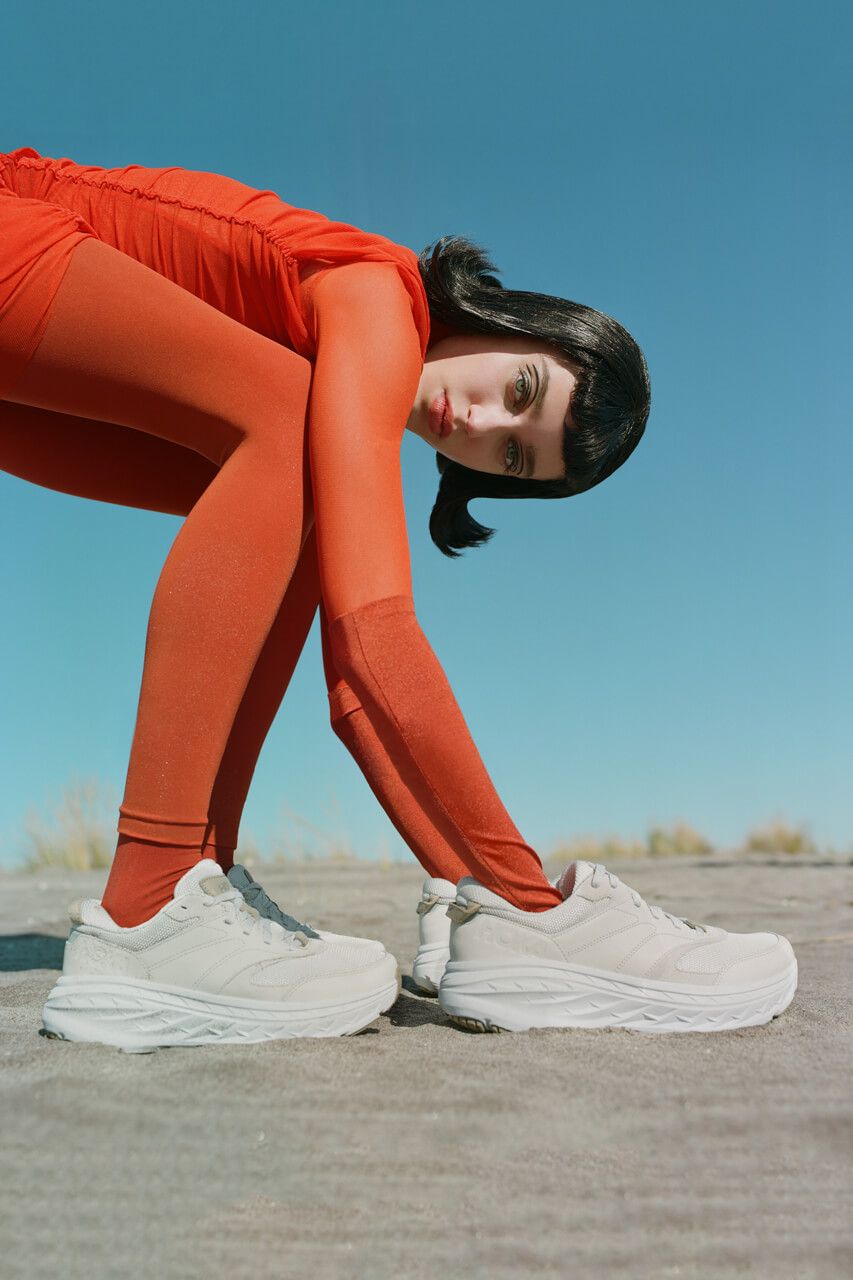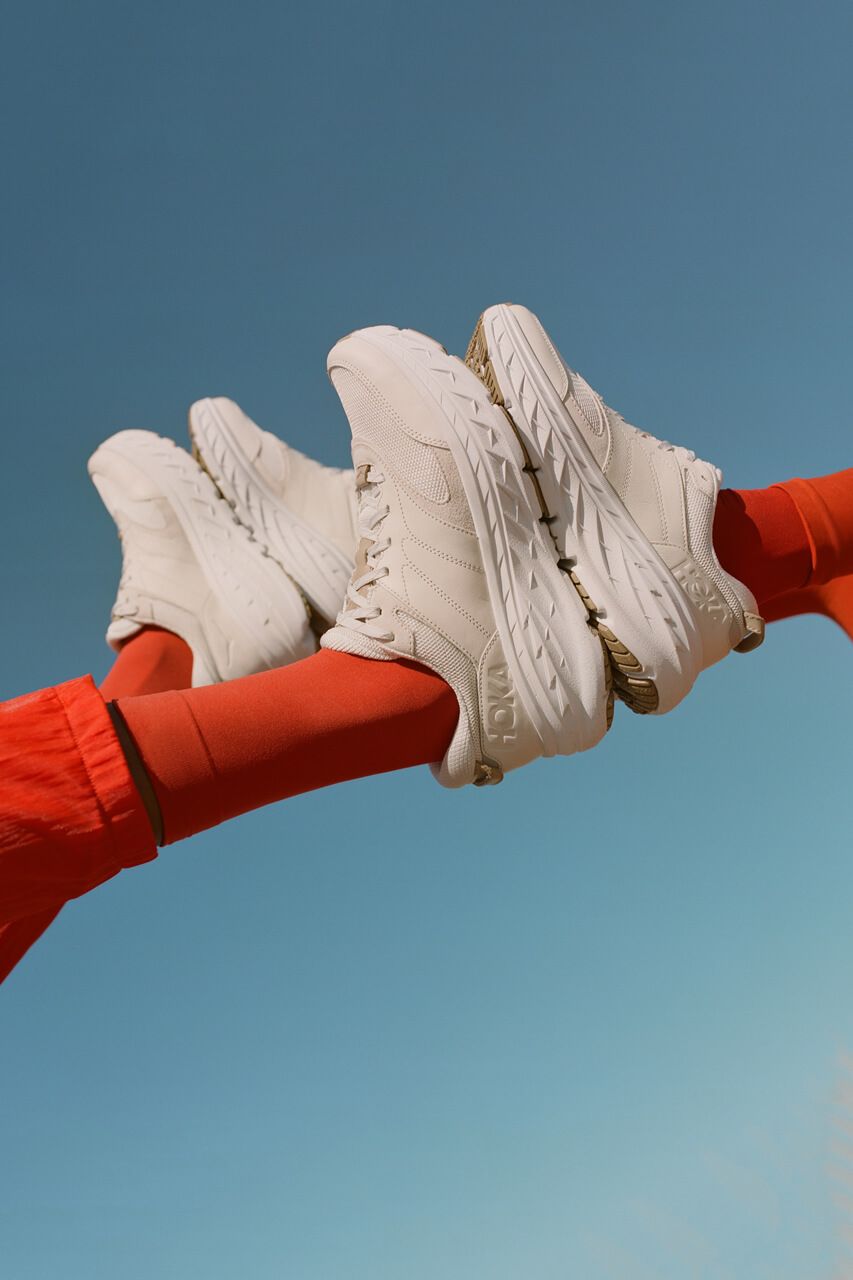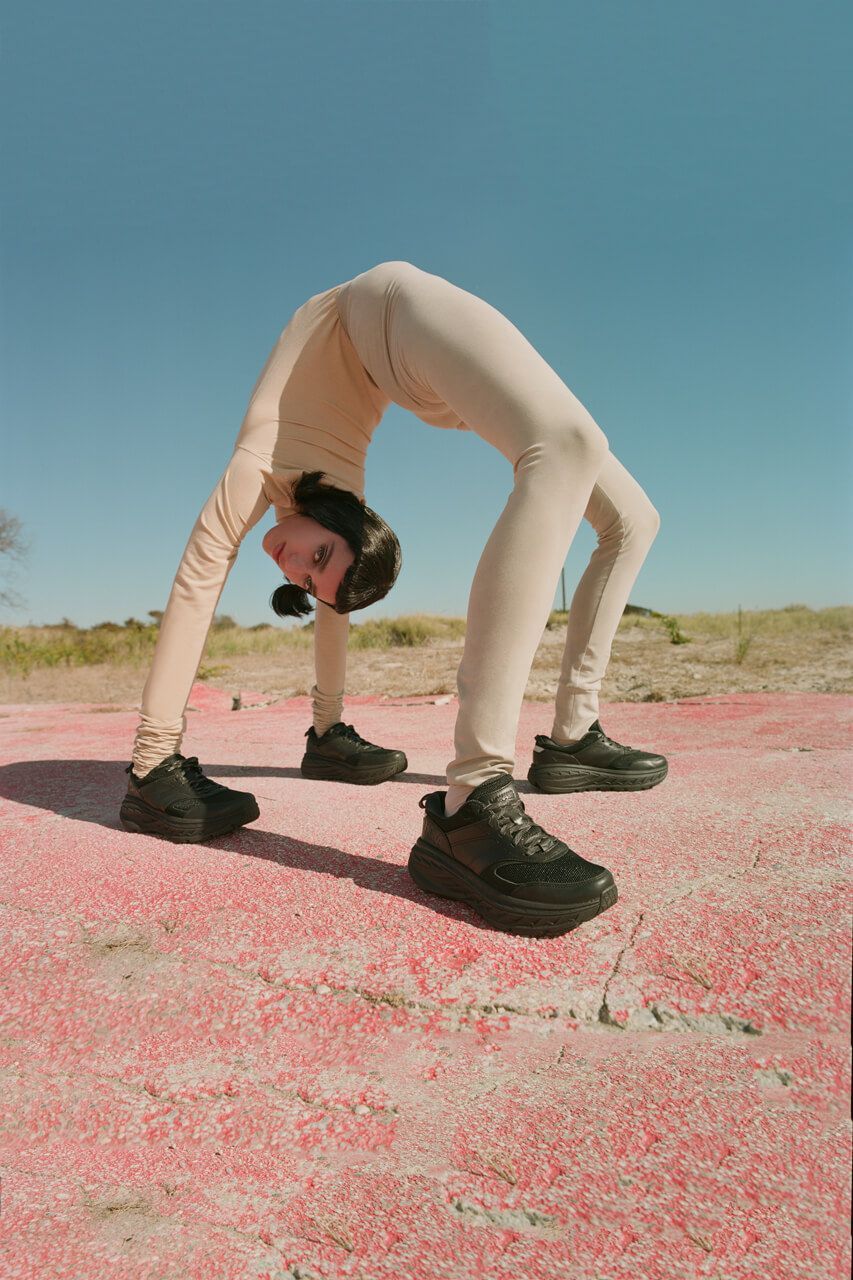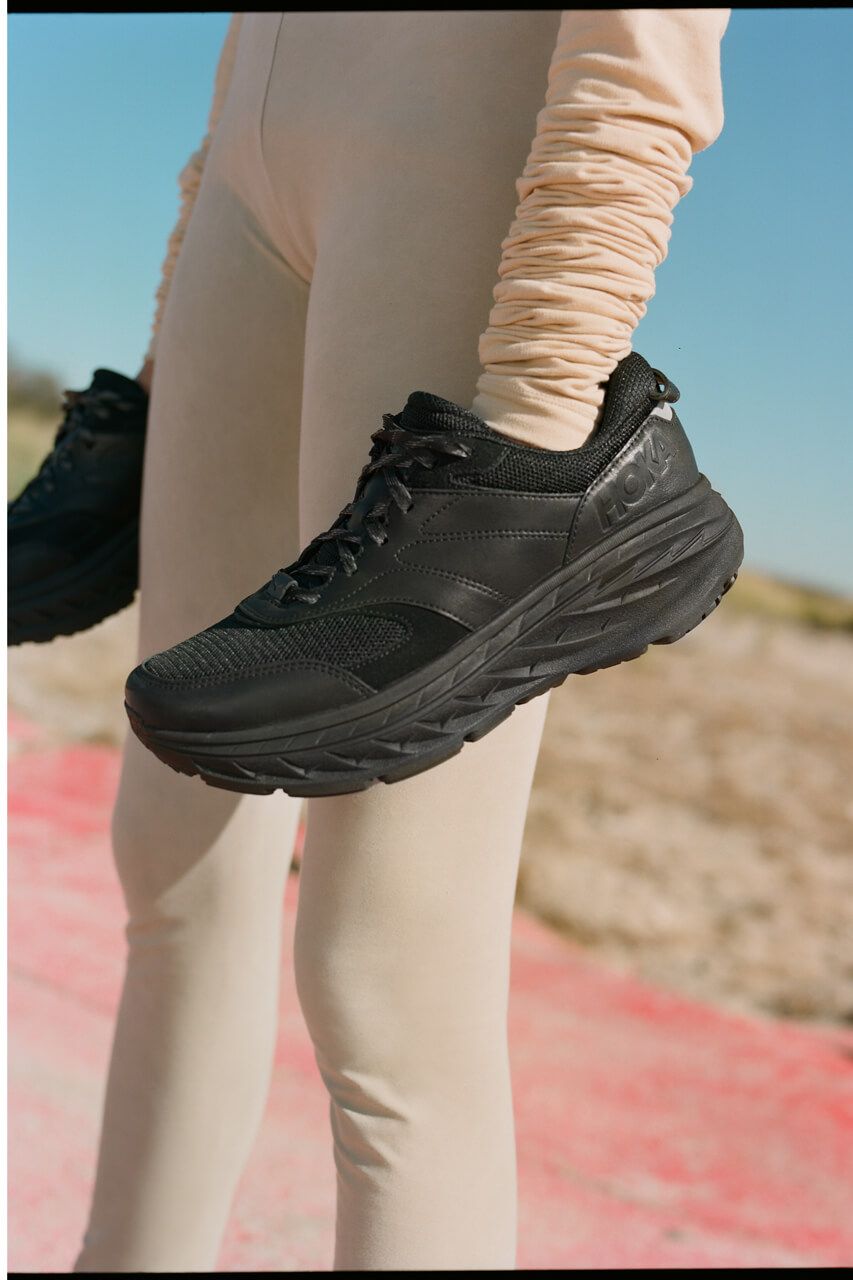 For the moment, HOKA is not going to open branded stores neither going crazy with this new paradigma ahead them. "Hoka is one of the hottest brands on the market," said Matt Powell, sports industry advisor at the NPD Group. "They started out with a product that really solved problems for people. People who had a knee or hip or ankle problem and had to stop running… found that wearing these shoes allowed them to run pain-free." Started from the bottom now they here.
They know their growth is coming from a totally unexpected niche, but that doesn't mean they're losing their core fundamentals, which are based on functional and technical equipment and providing sportive solutions. But, any addition to that is welcome.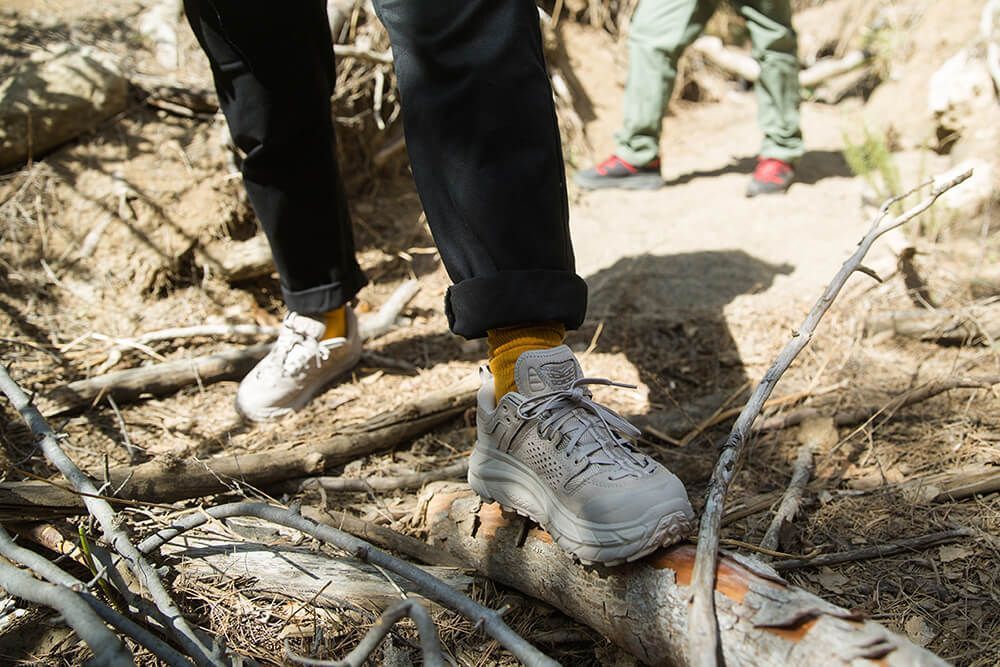 Now that HOKA seems to be settled, Teva is the next one to become a must. After making themselves a name in the sandals scene with their strapped models, now they're taking the hiking road, aware of the huge trend this aesthetic is these days. It looks that Teva is about to explode finally.
Back to the origin of Deckers Brands, now that HOKA is making it and Teva is in the right path, their main mission was to recover UGG from their progressive irrelevance for the public. They came from being a major thing, the most desired piece in the store, to an outdated creation forgotten by everyone. How did they manage to be back on track? Collabs.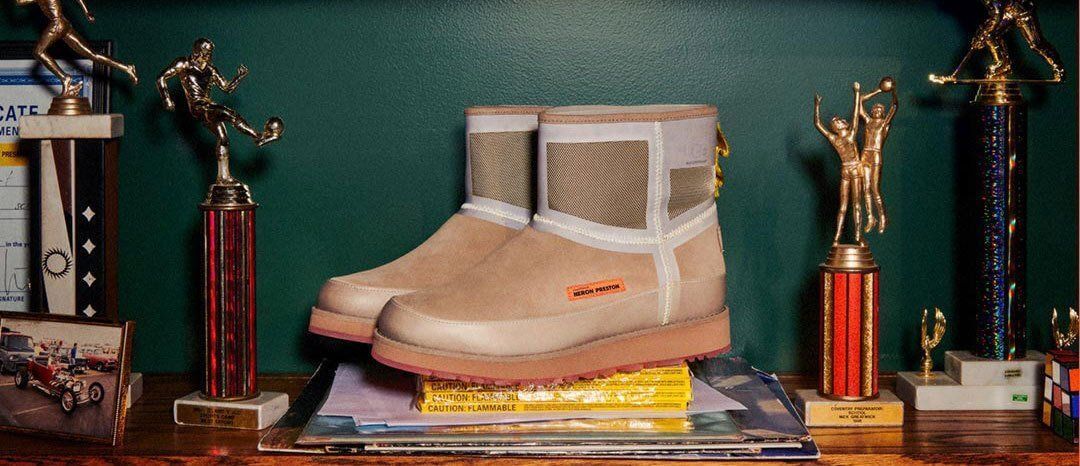 In a moment where alliances are basic to succeed in the shoe game, UGG linked with the hypest ones. Heron Preston and BAPE took over several silhouettes and even clothing pieces, imbuing their strong identities in their respective collaborations. This movement brought UGG back to the frontline and proved their capacity to evolve and adapt their heritage pieces to the new way of understanding fashion today.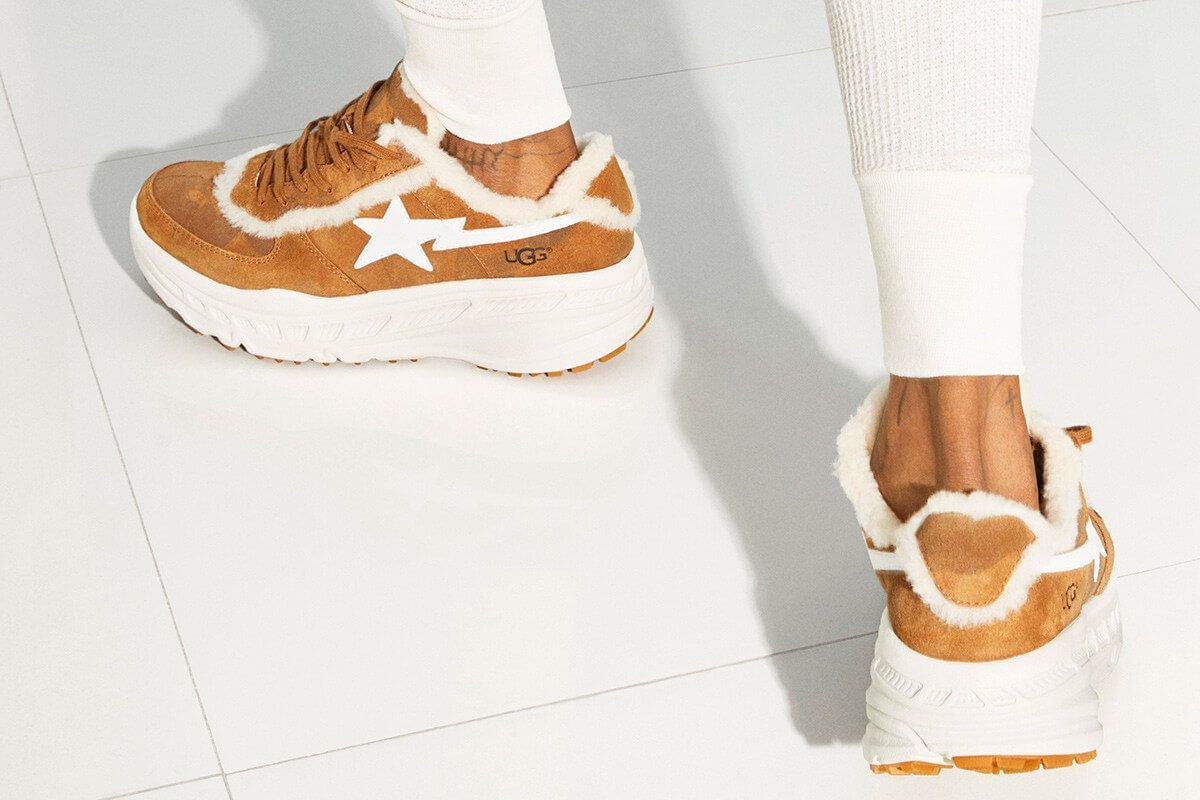 Deckers Brands is the vivid example how to make a comeback while your other brands are on the raise. All at the same time.
Who said Uggly wasn't fashionable anymore?