READ IN: Español
Foot District Barcelona celebrates the first anniversary of its opening with the launch of the perfect souvenir for streetwear lovers. A limited edition t-shirt that plays with irony and the tribute to the city under the slogan "Building the Future".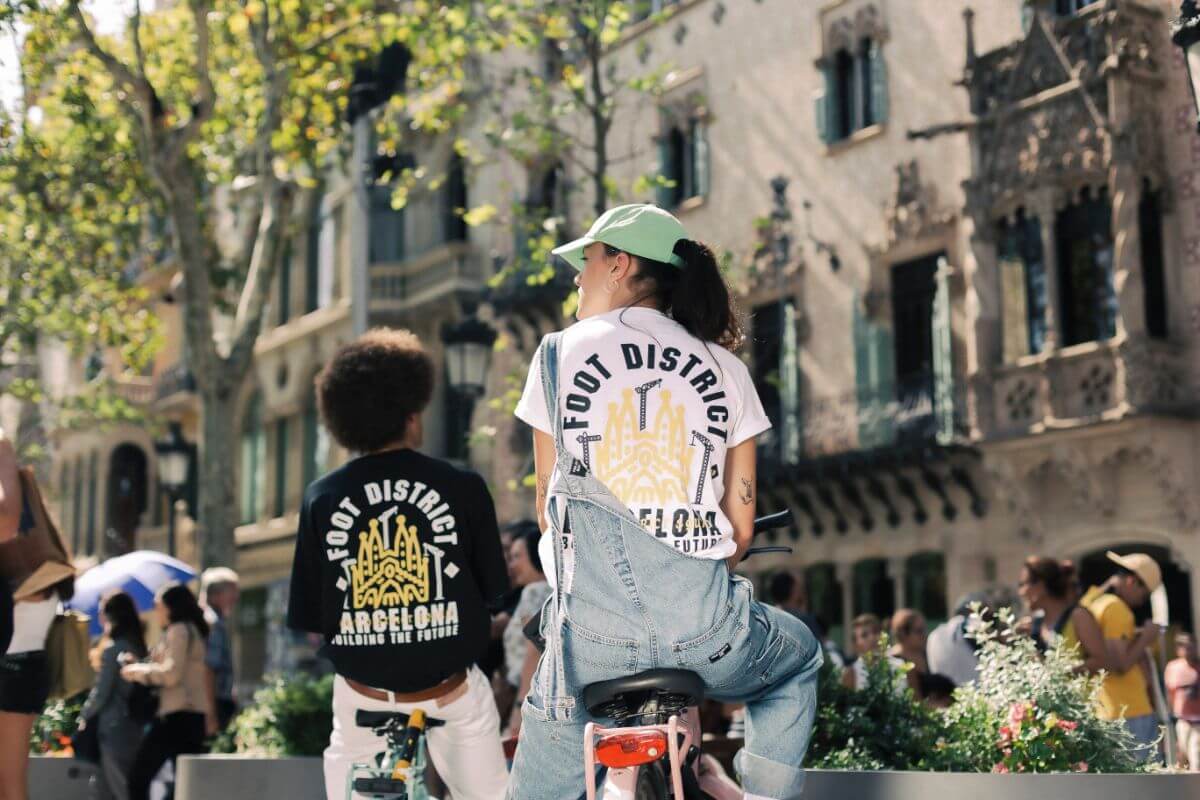 The international player uses the souvenir concept to create this piece-homage. The T-shirt, which is presented in white and black, is a declaration of intentions and a demonstration of the effortless fashion that reigns in the street of our time.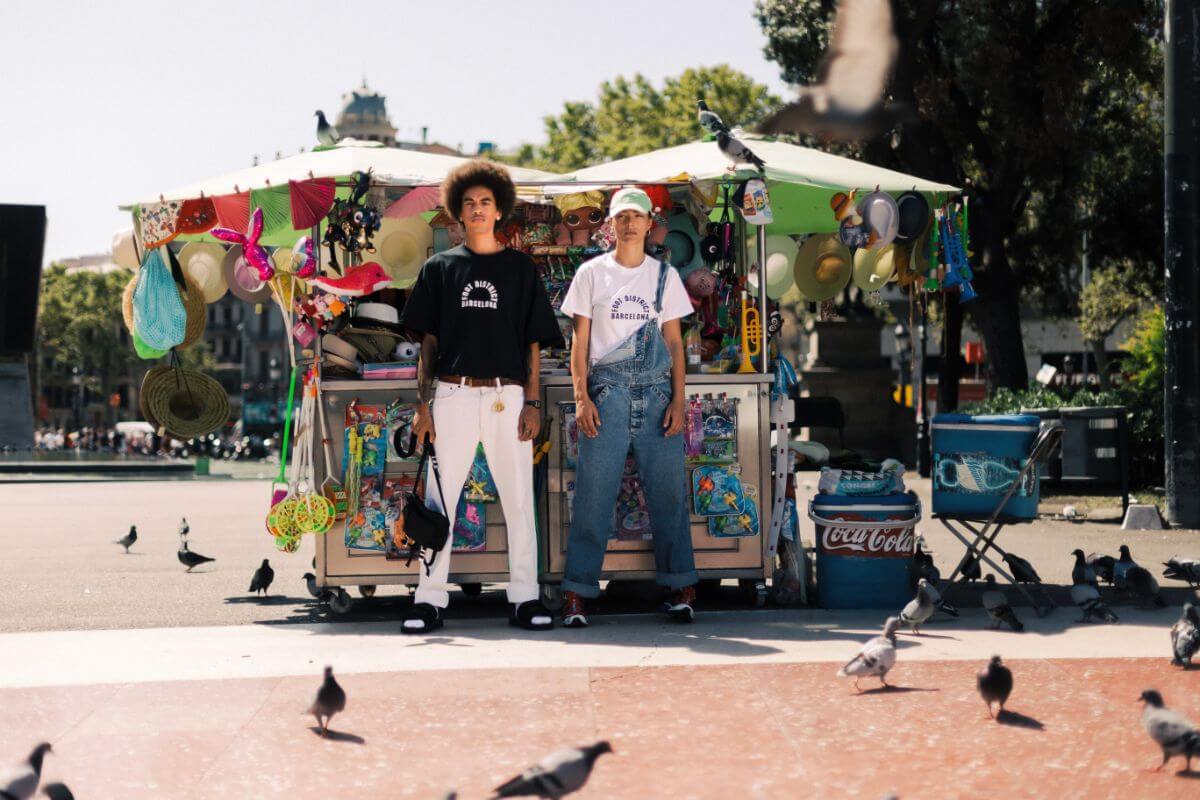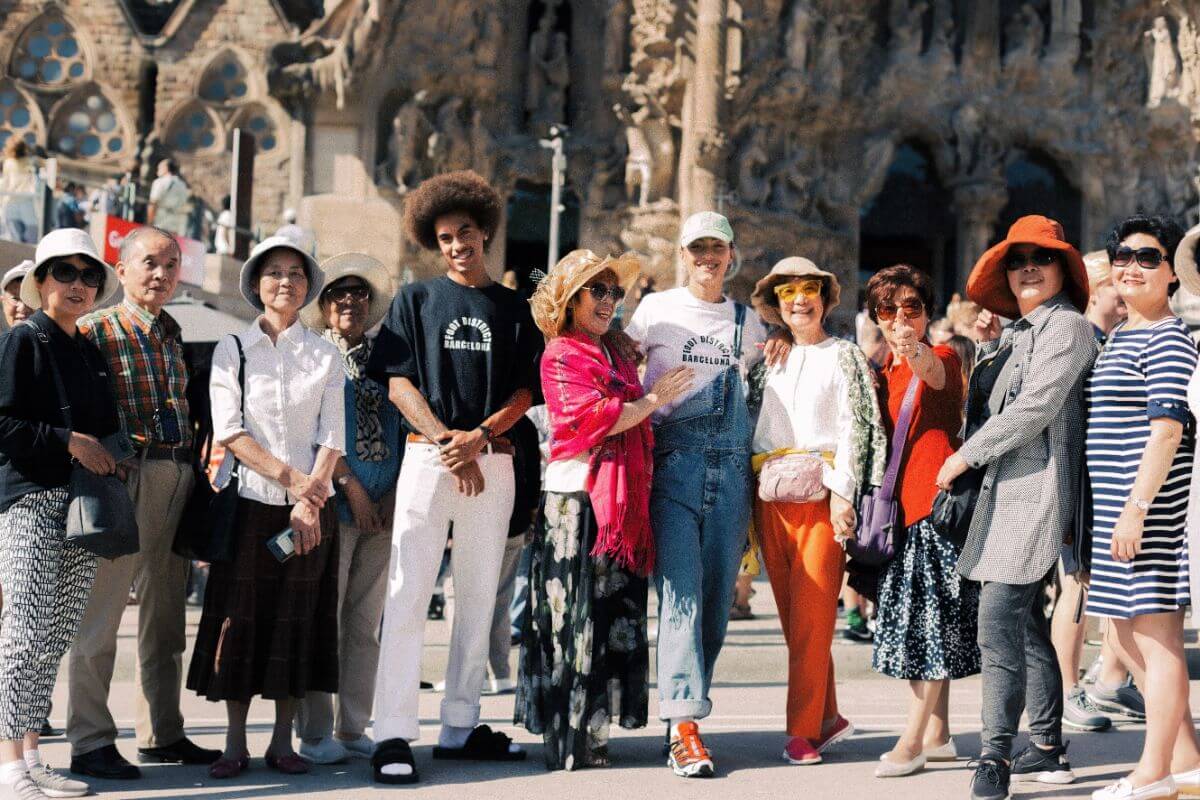 The campaign photographs are signed by Juanma JMSE and show two tourists visiting Barcelona's attractions back in 2018, when Foot District Barcelona had just opened its doors to the public. The video, by Alexandra Cepeda, bets on retro aesthetics and mixes fashion and costumbrismo. The author of the illustration of the t-shirt is Ales Gallifa, member of the team of the national firm Outsiders Division.
The t-shirt is now available in Foot District Barcelona and soon online at a price of 25€.