READ IN: Español
GMBH is one of the fashion brands that over time has increased its notoriety and presence in the sector, thanks in part to its avant-garde creations. Founded by designers Serhat Isik and Benjamin A. Huseby, GMBH has become one of the clear protagonists of the latest edition of the Paris fashion week, thanks to its Spring 22 collection.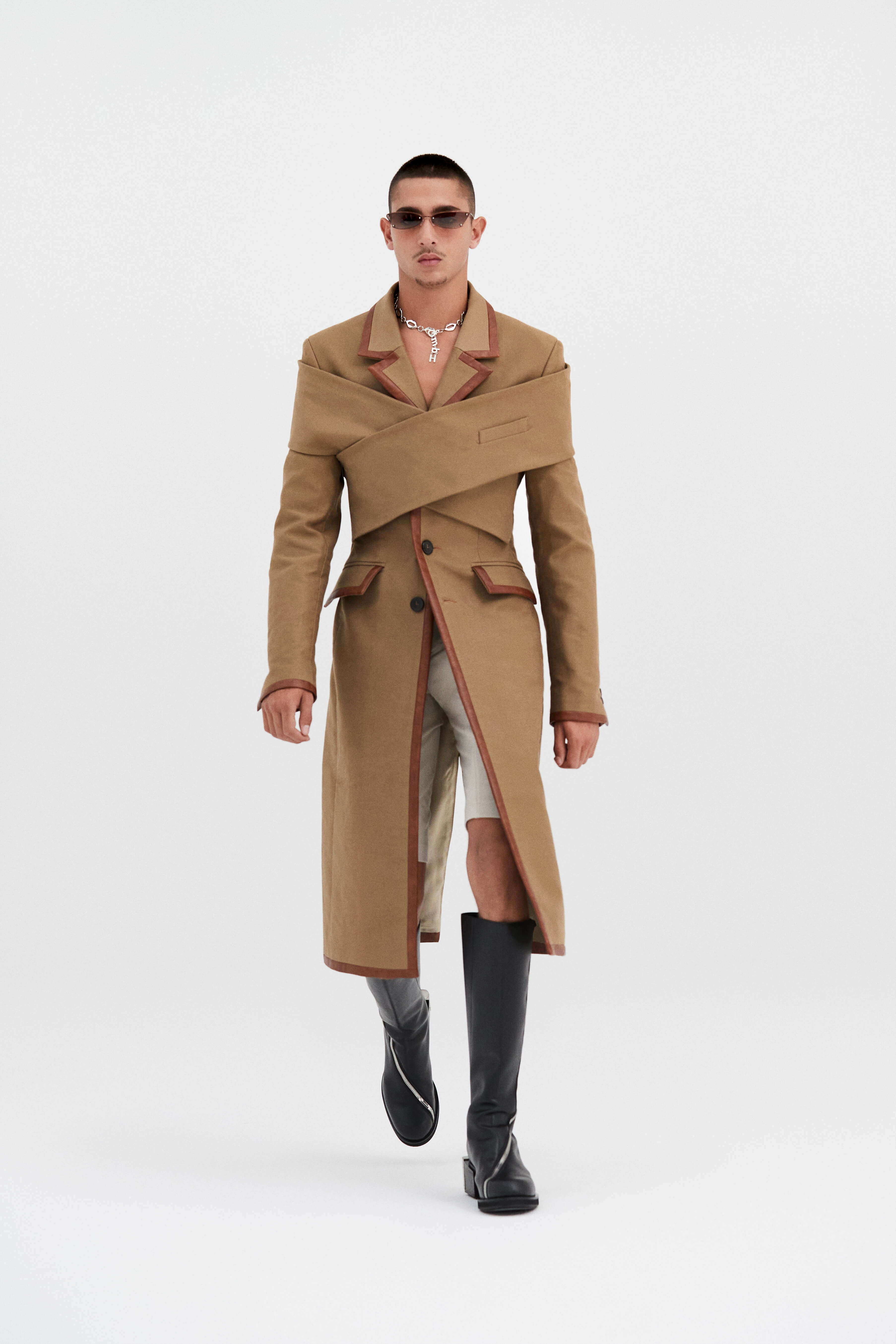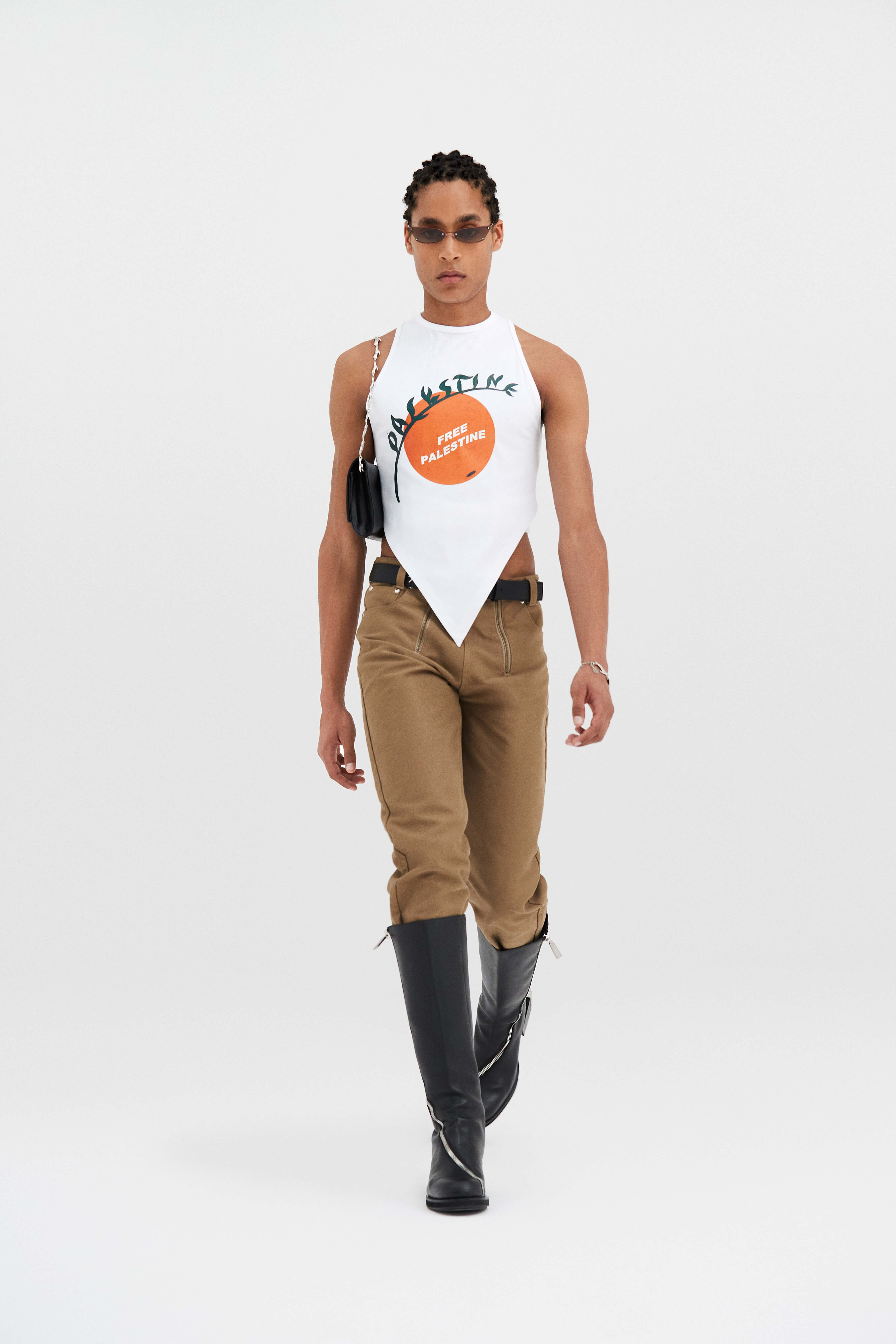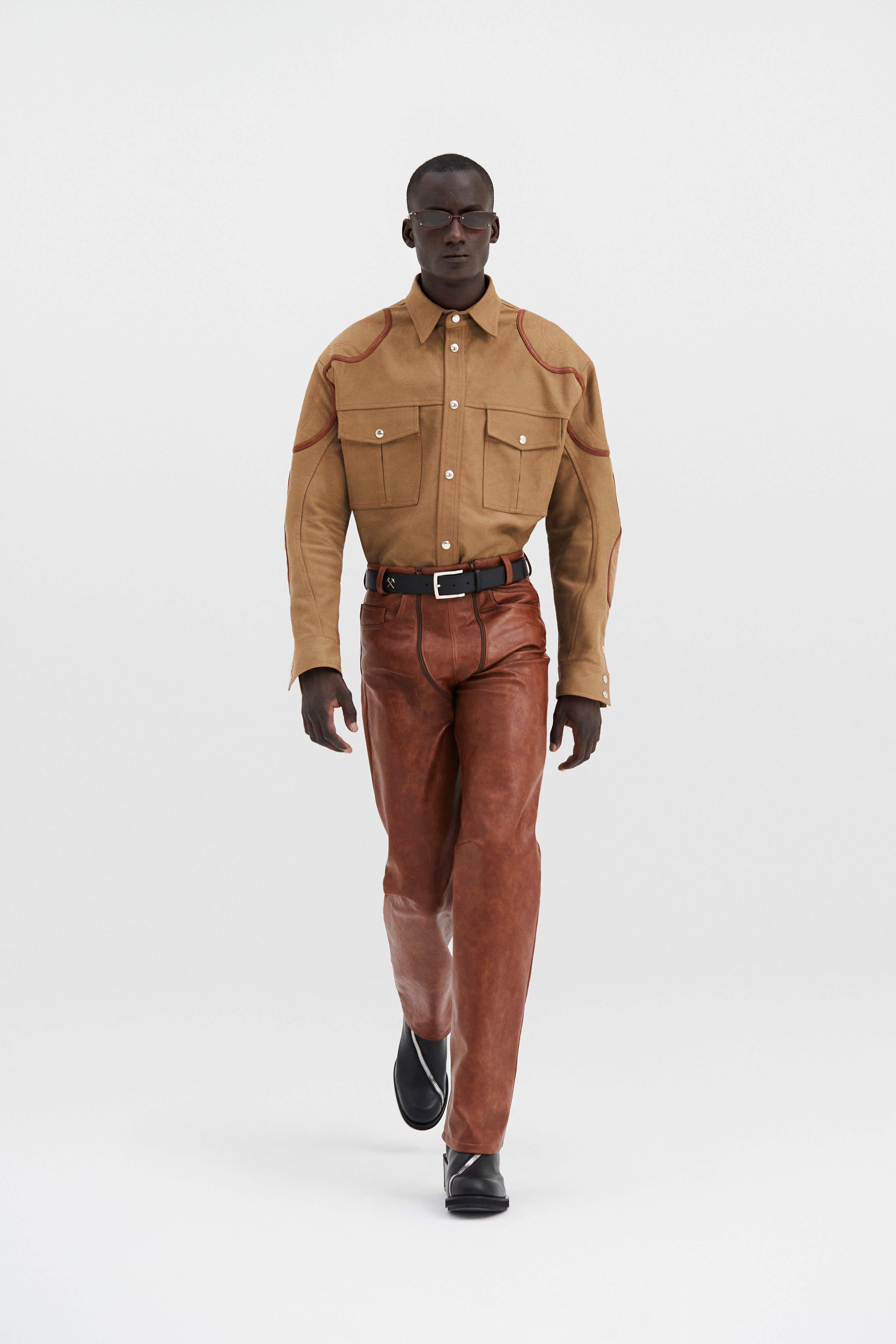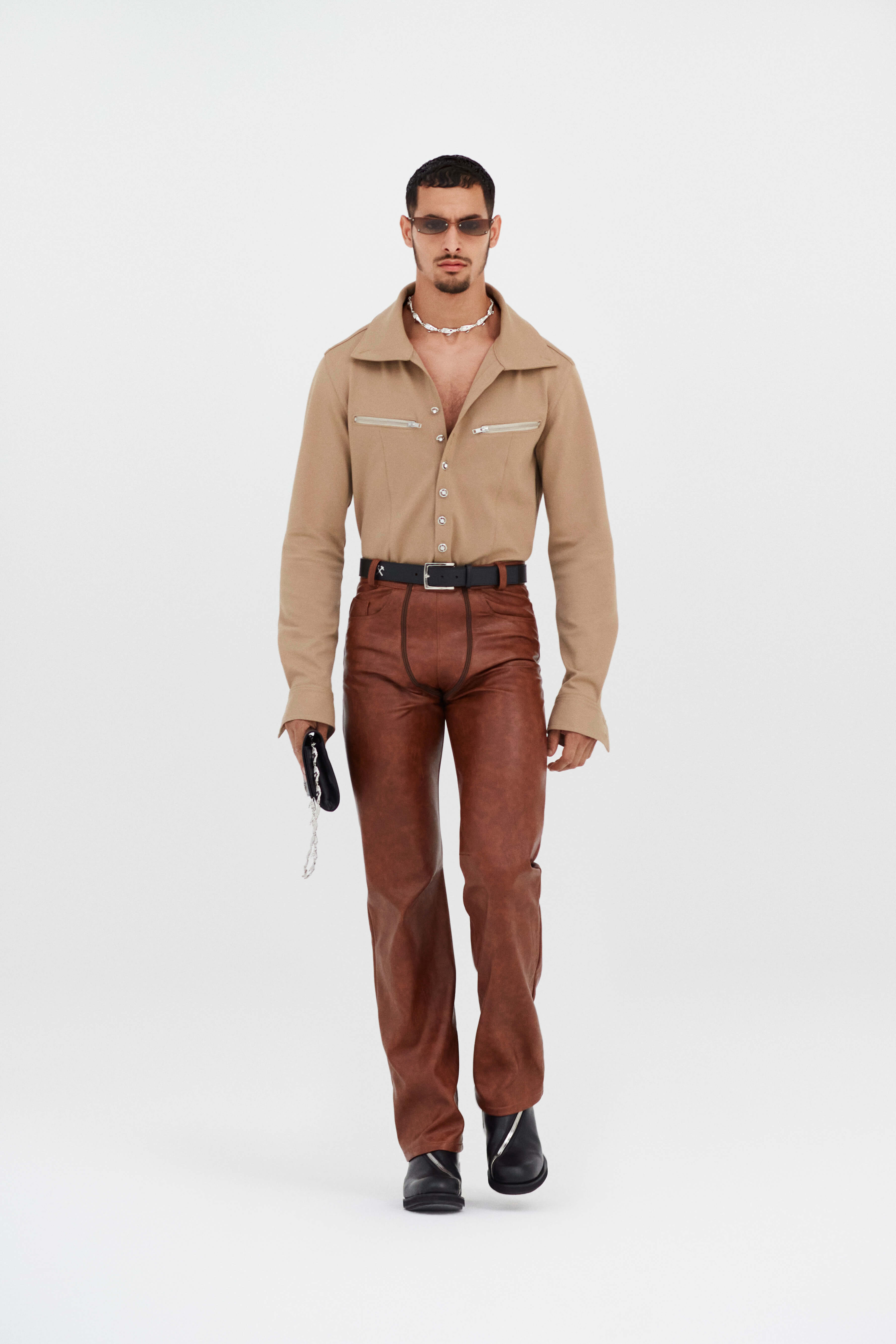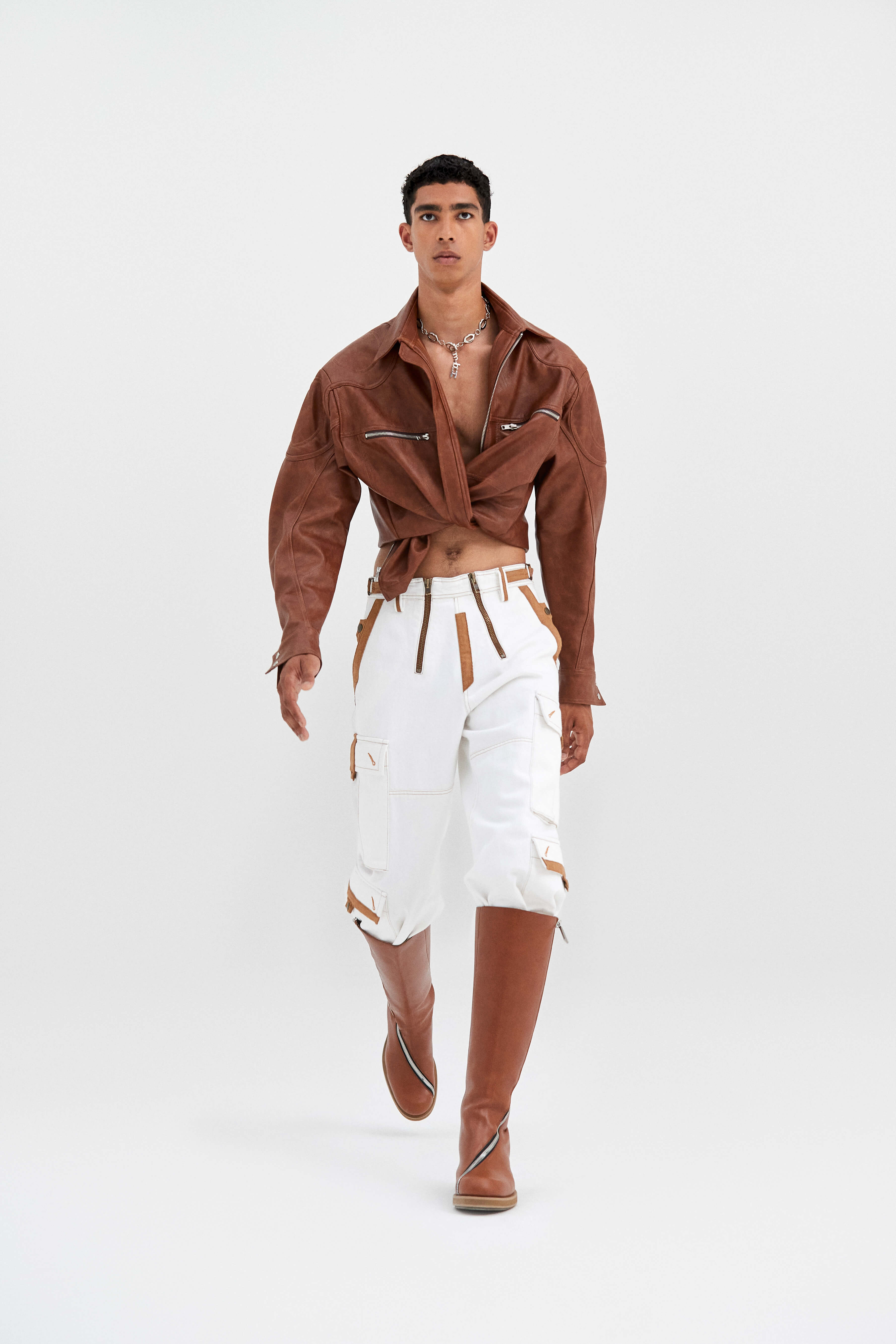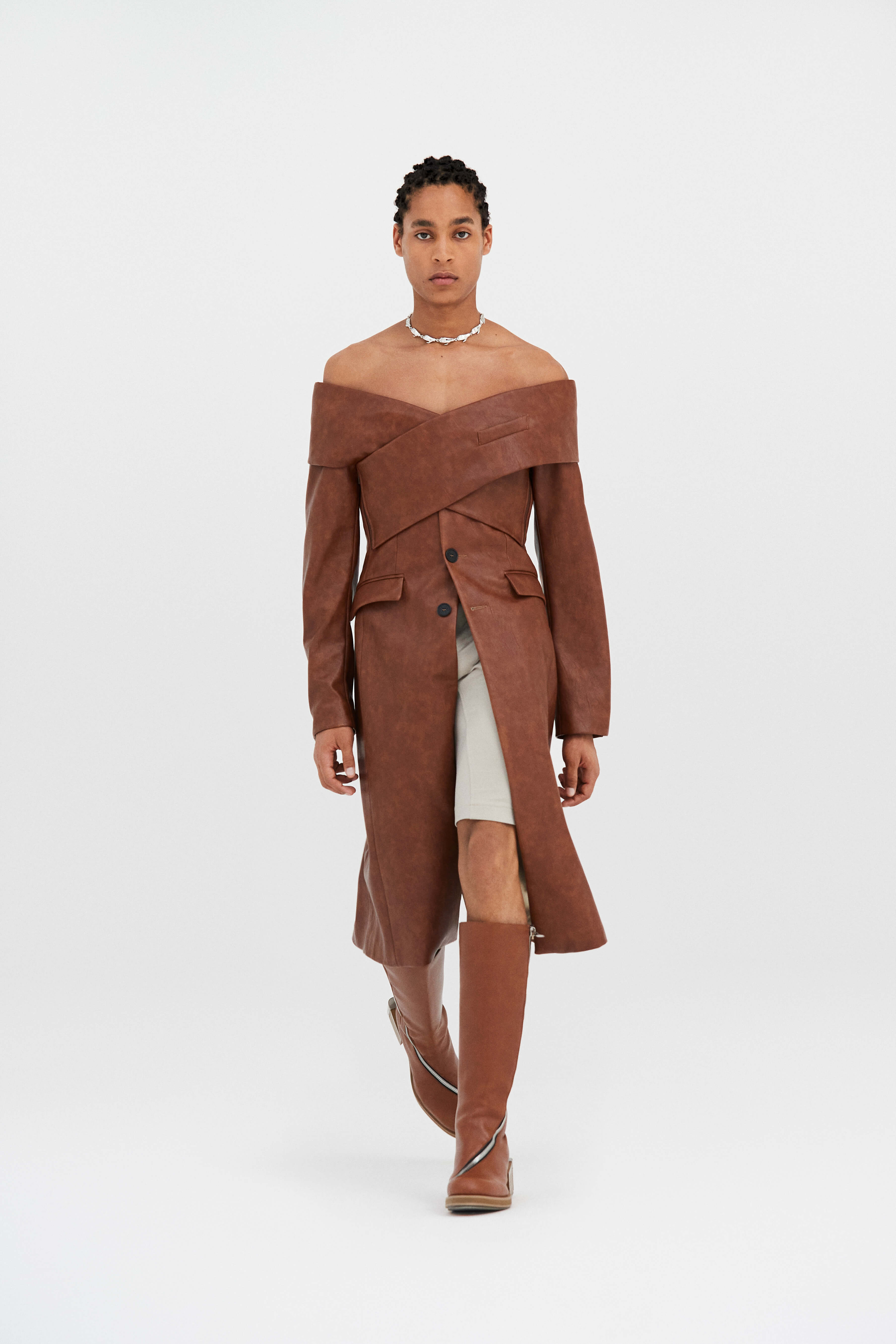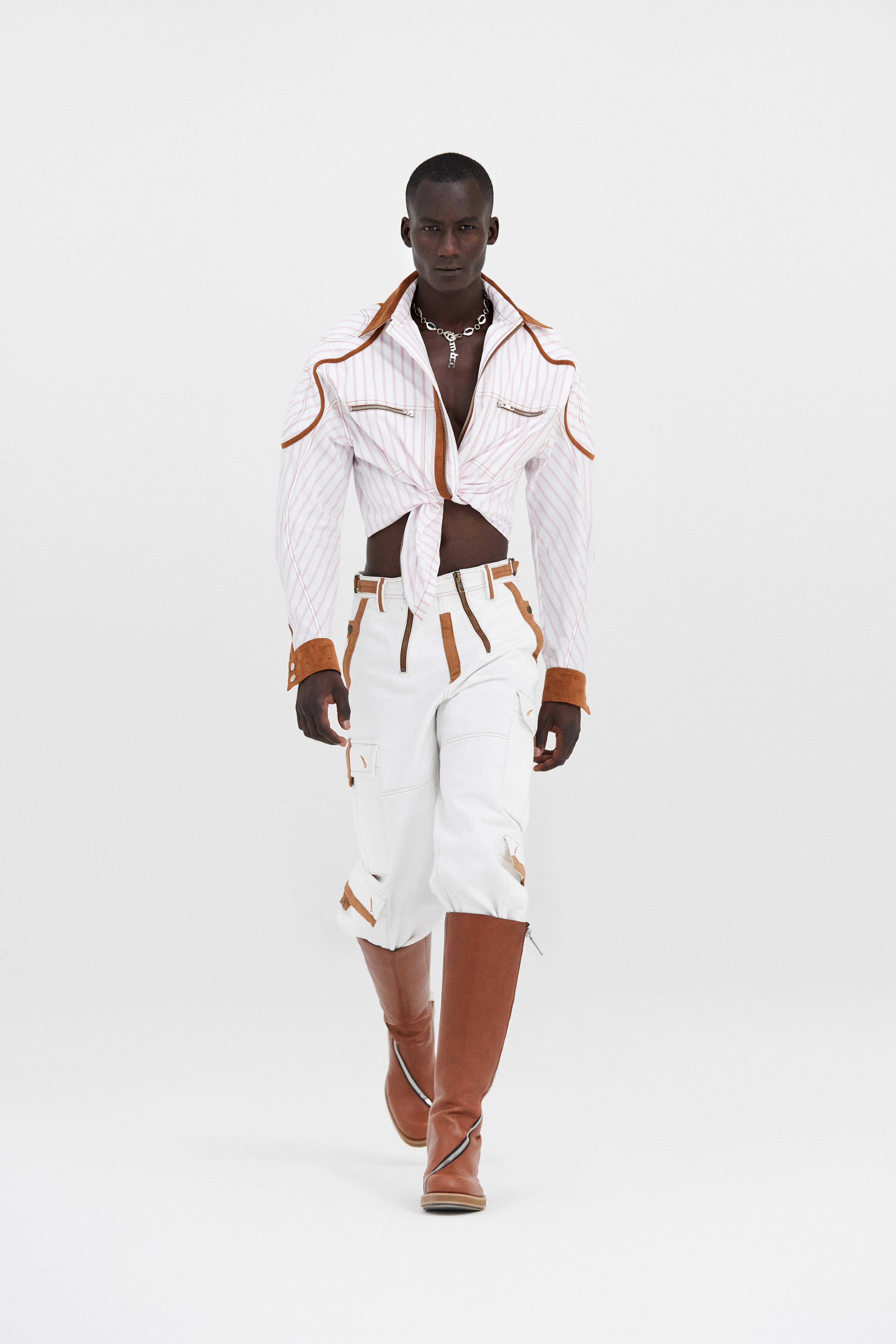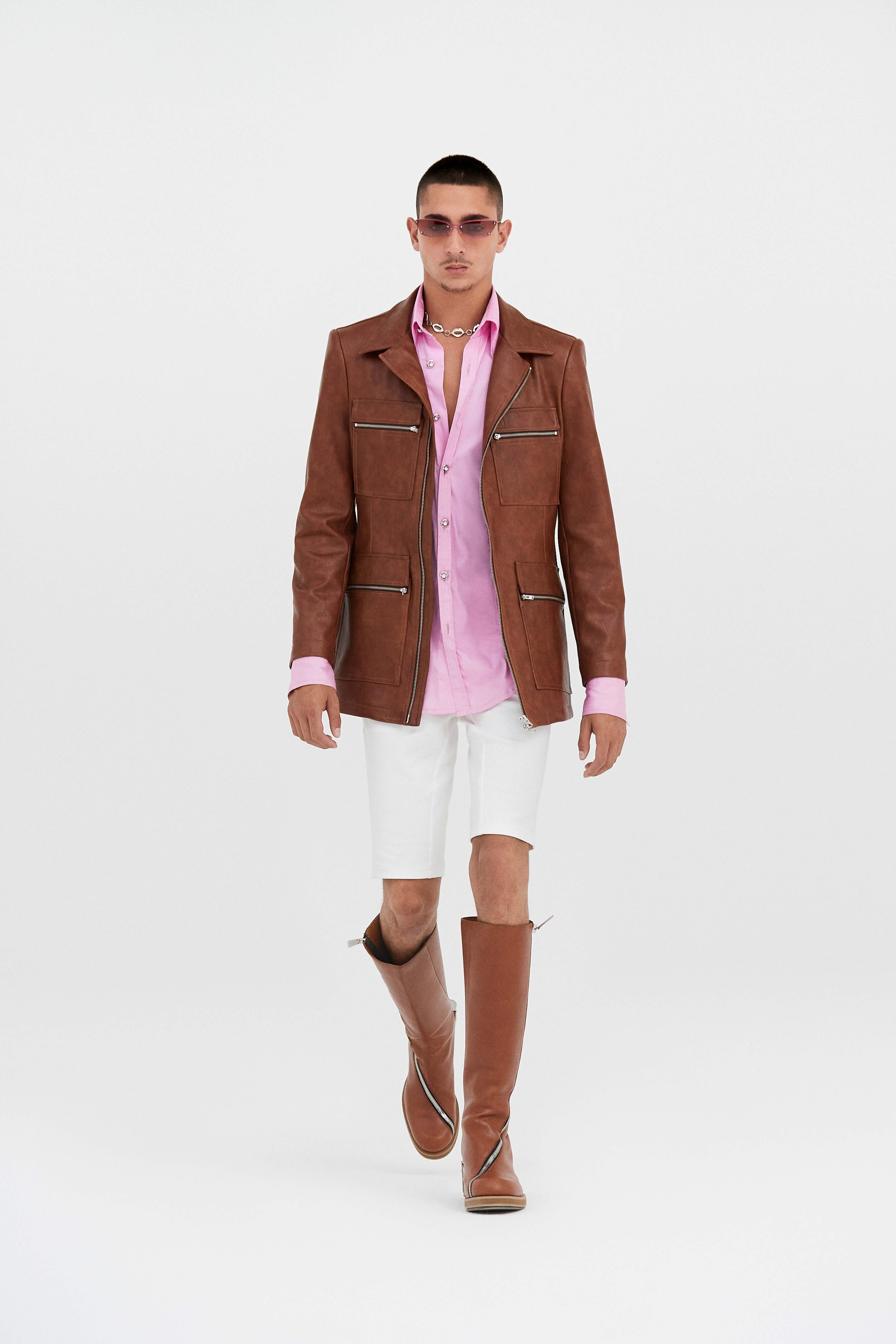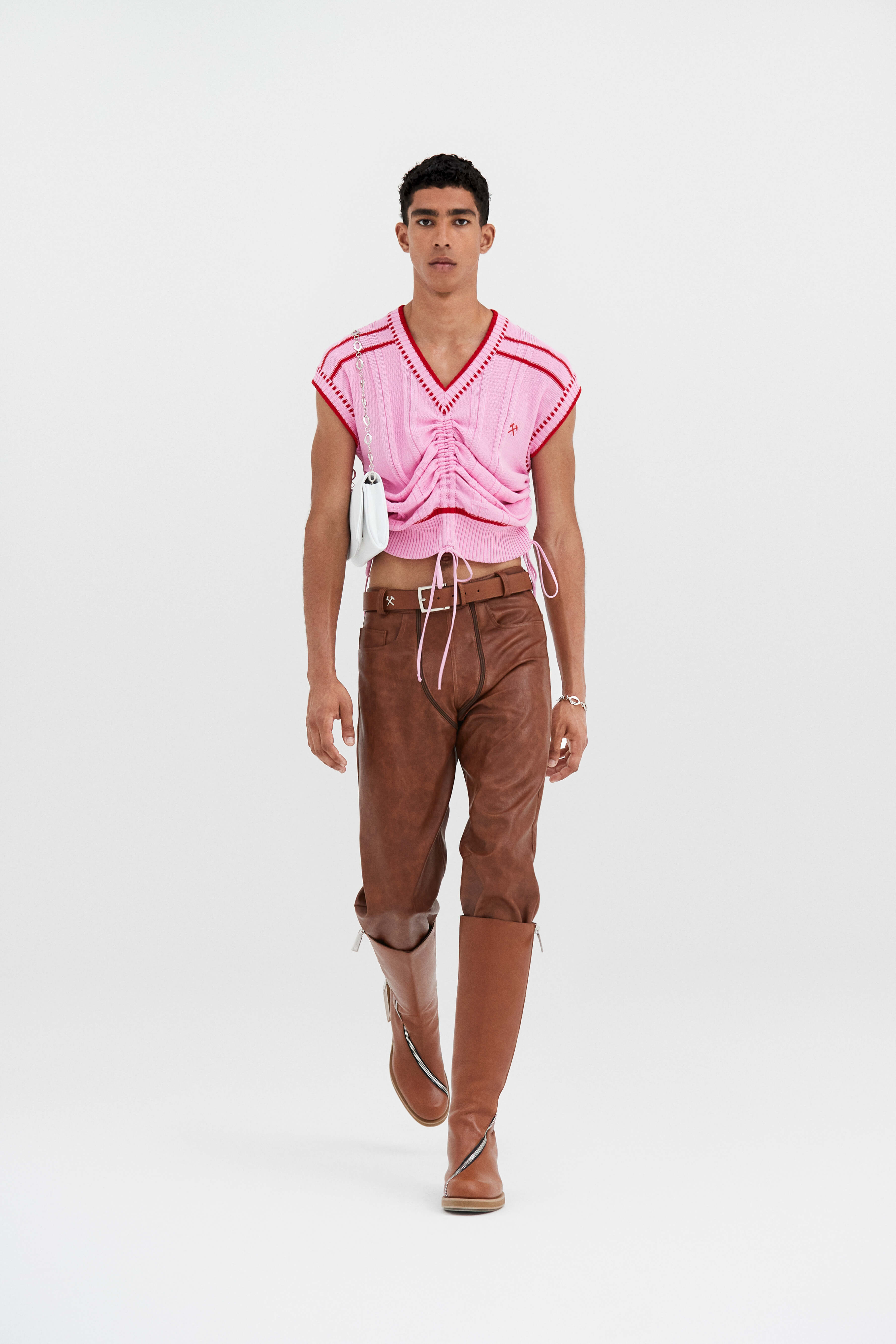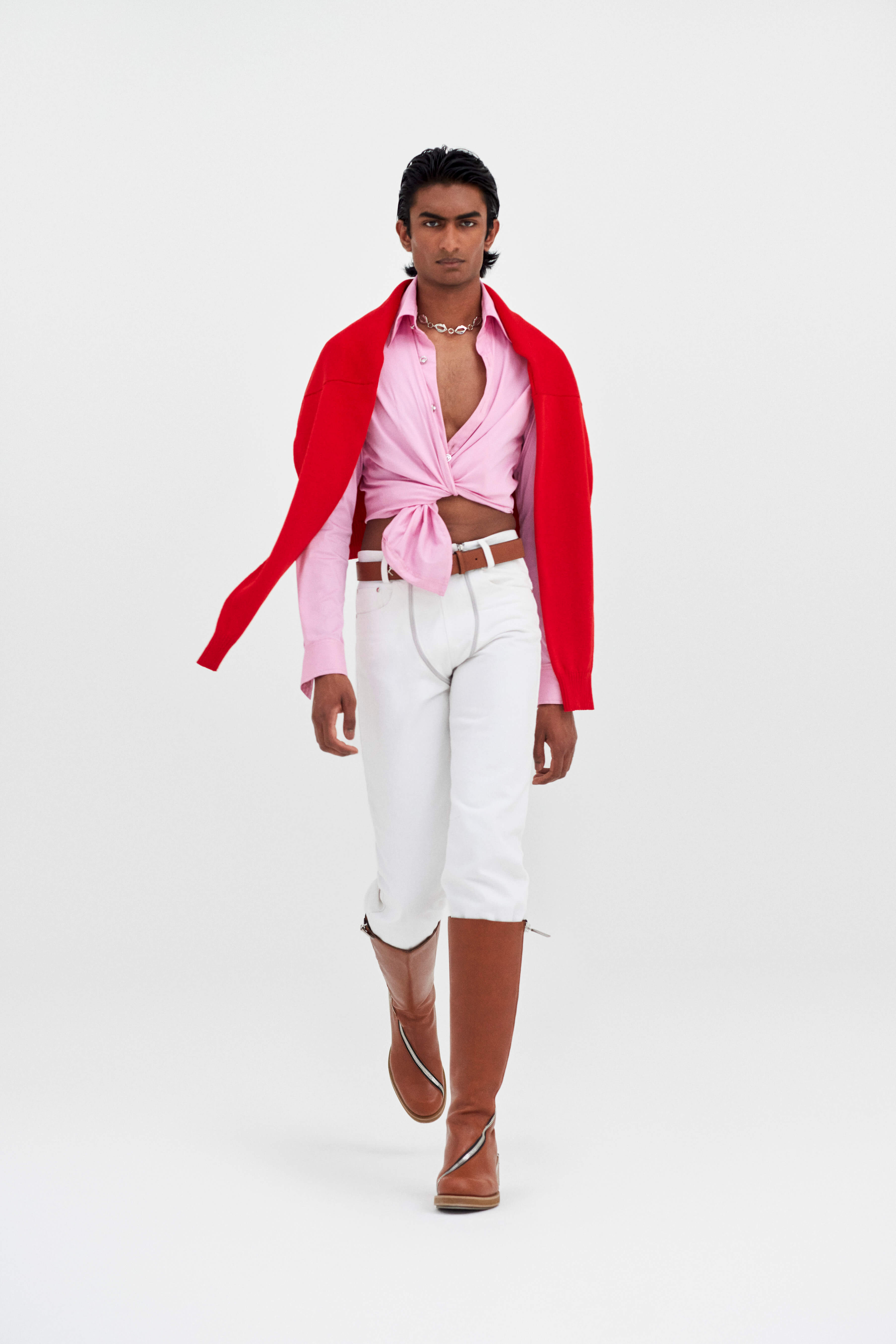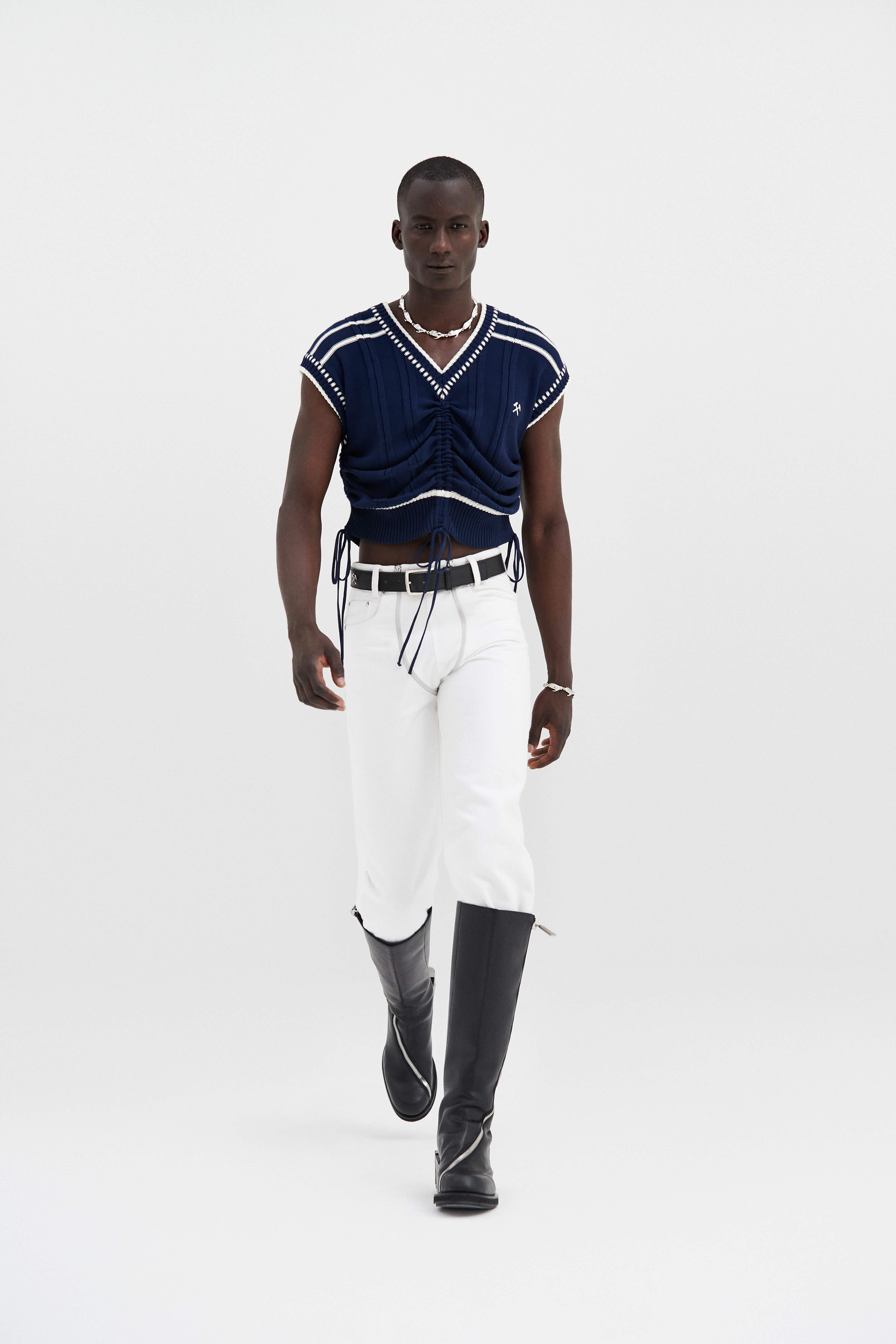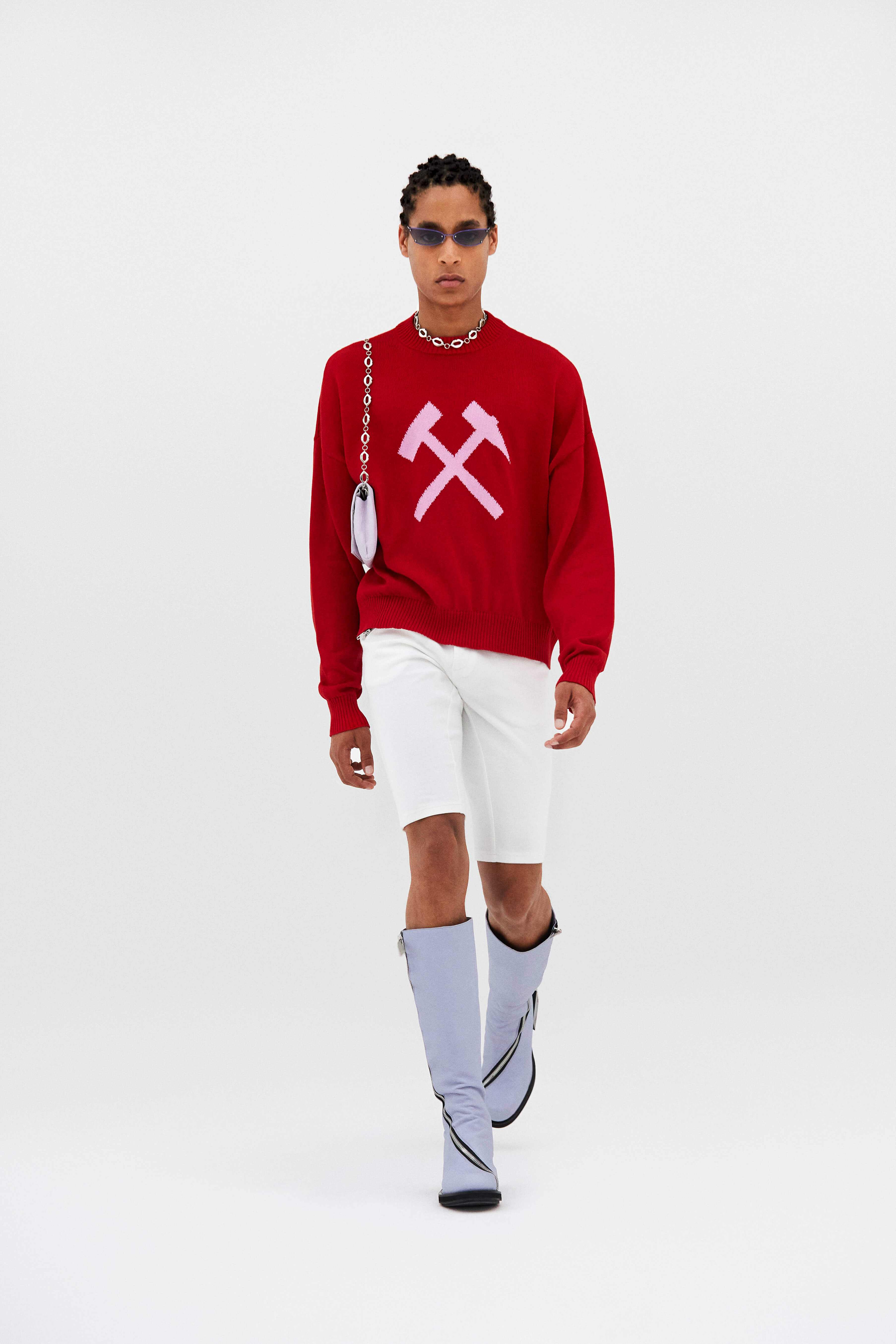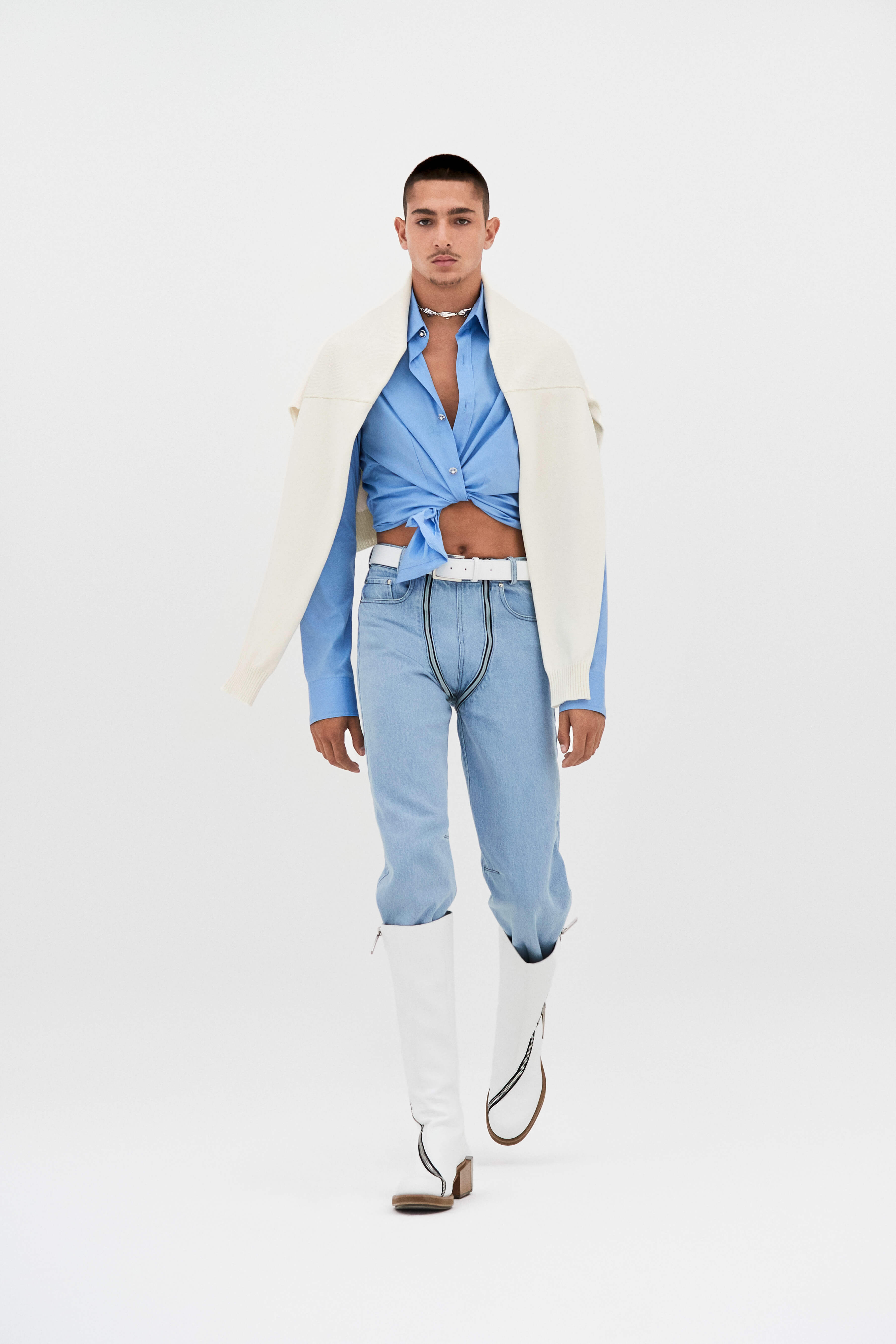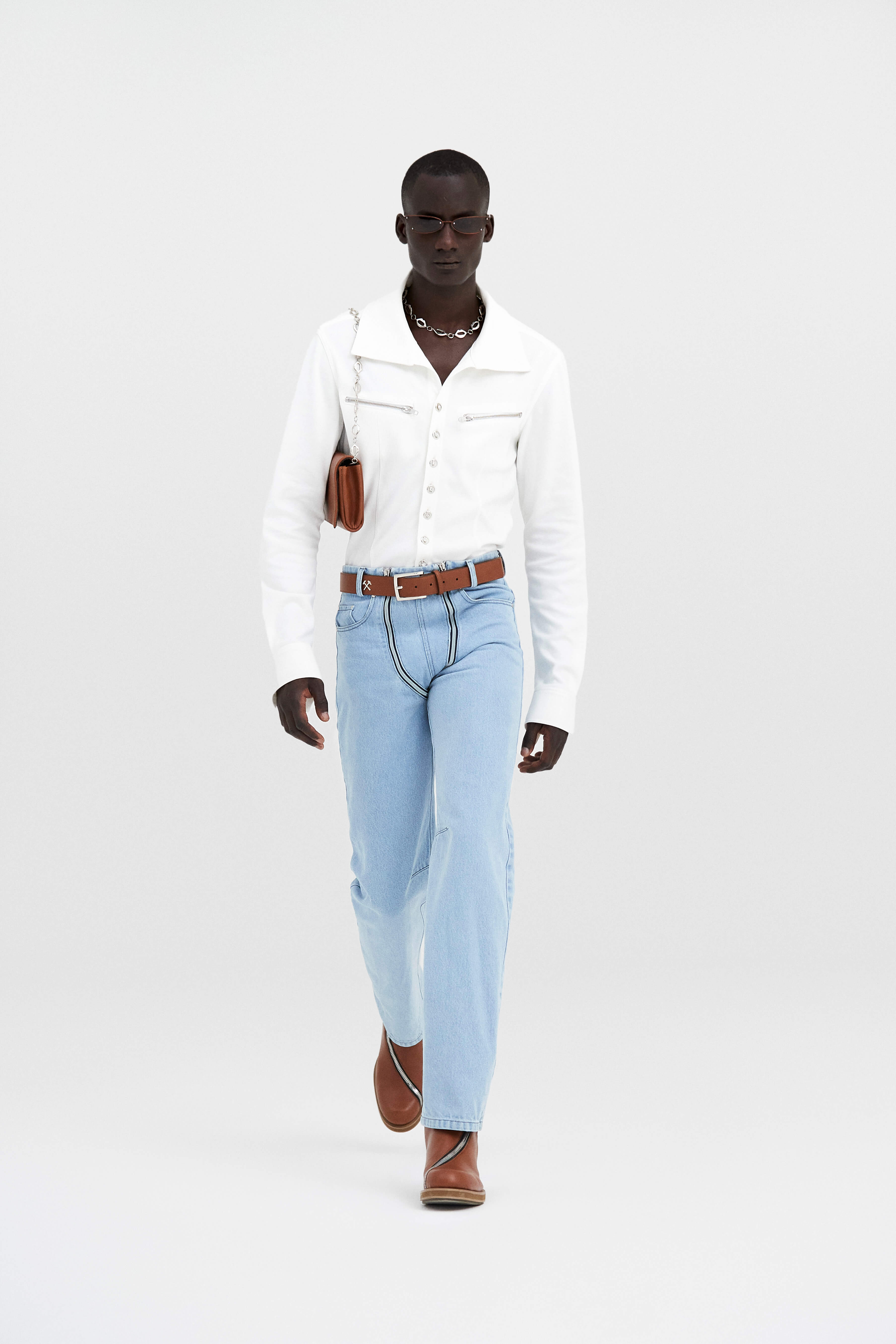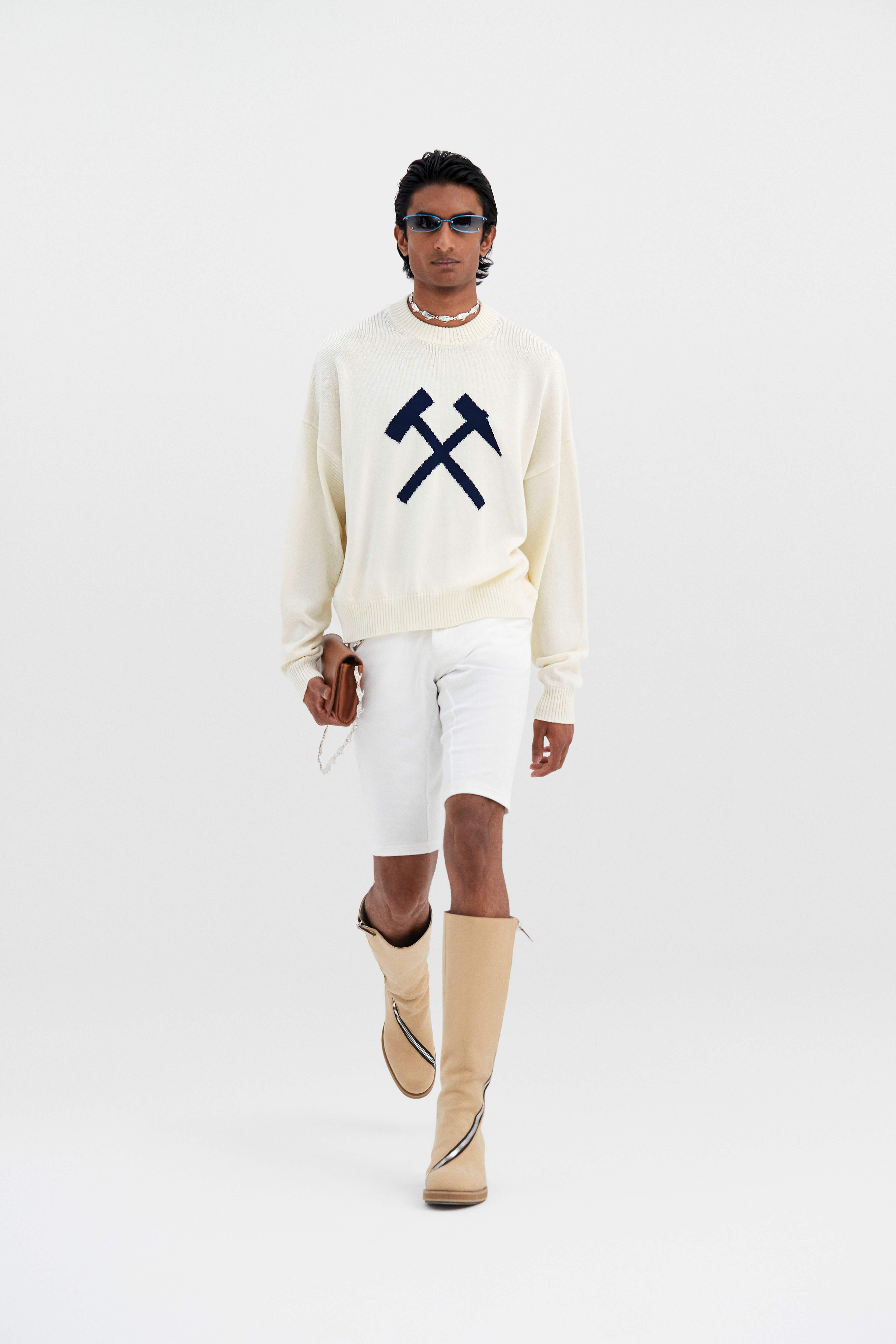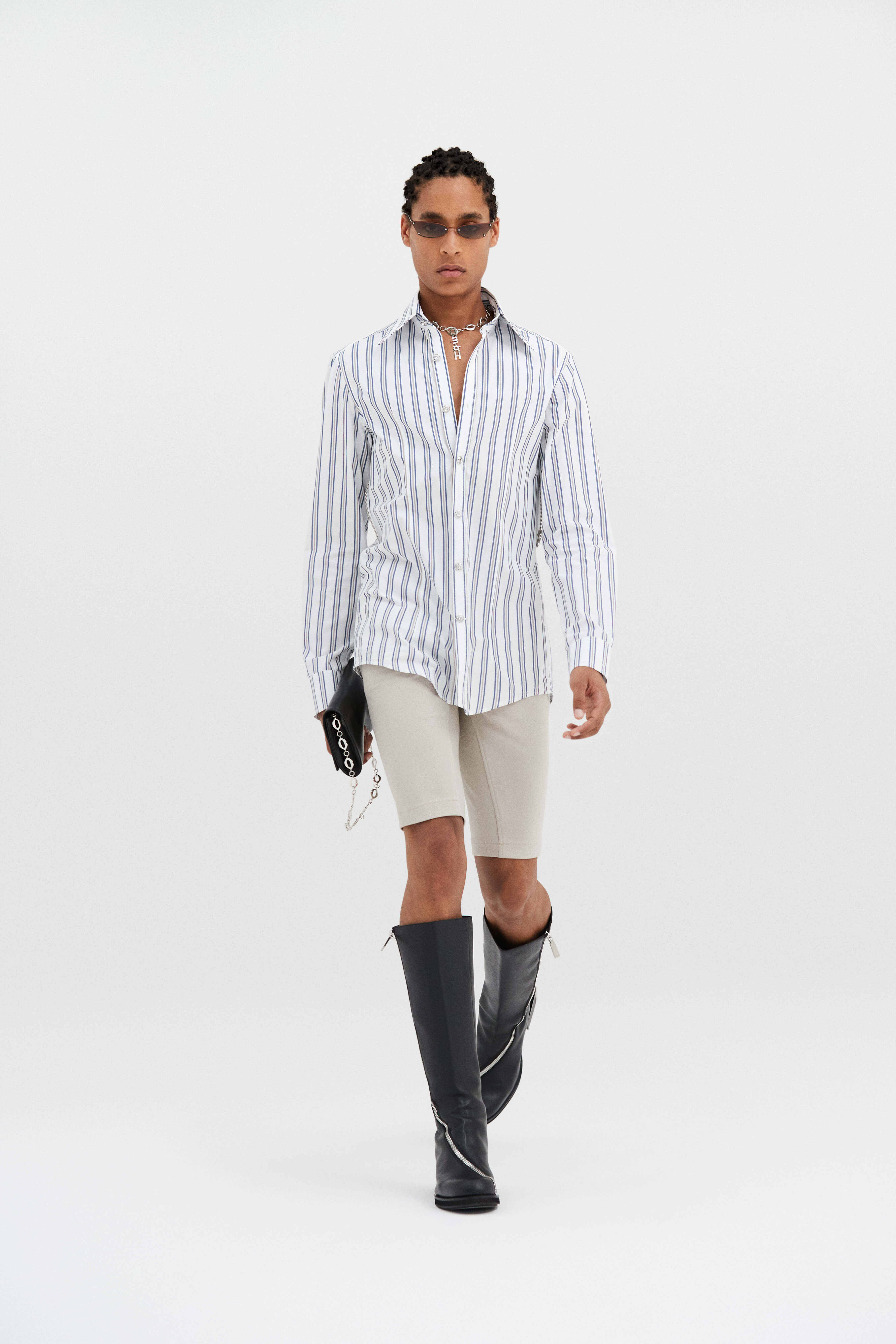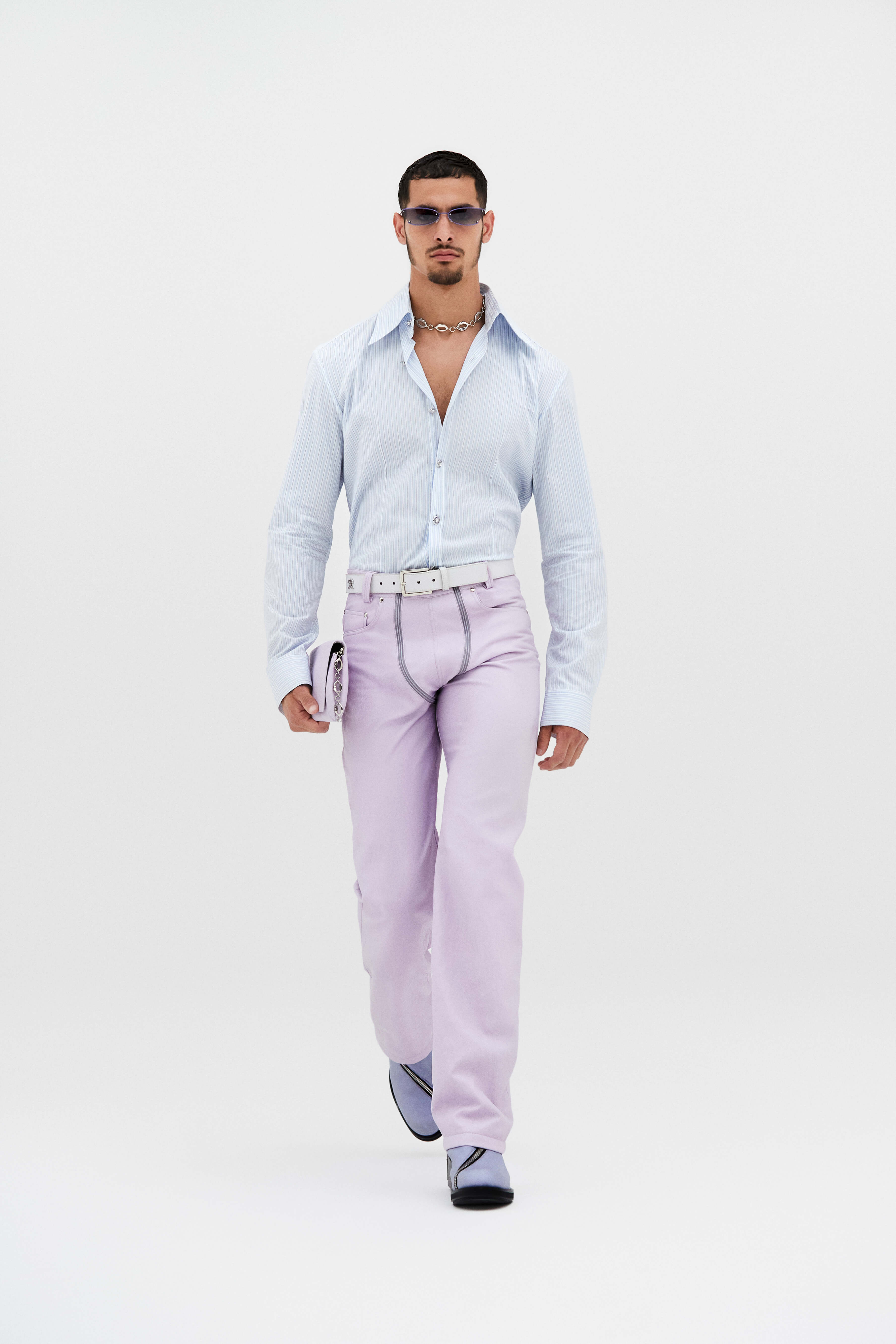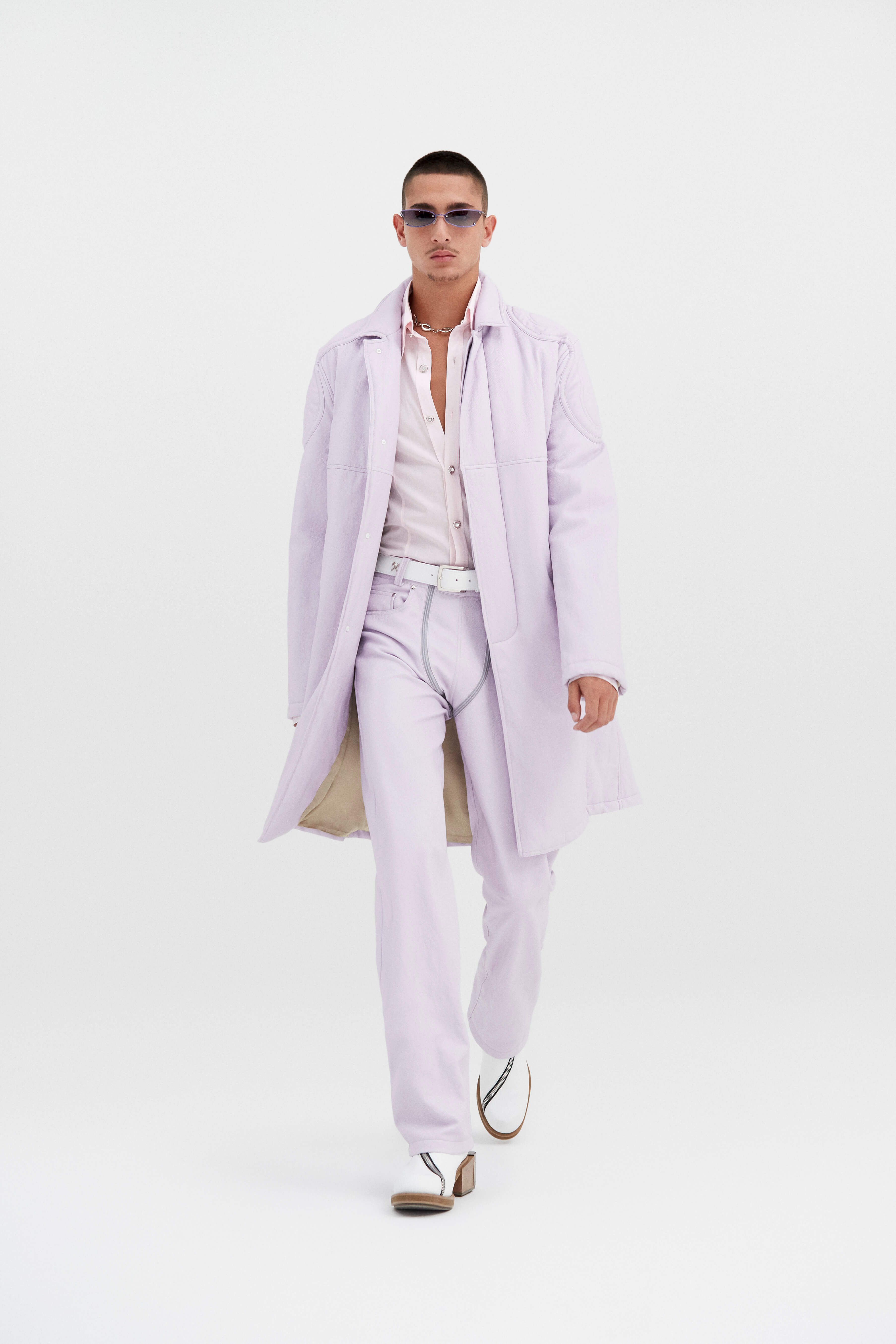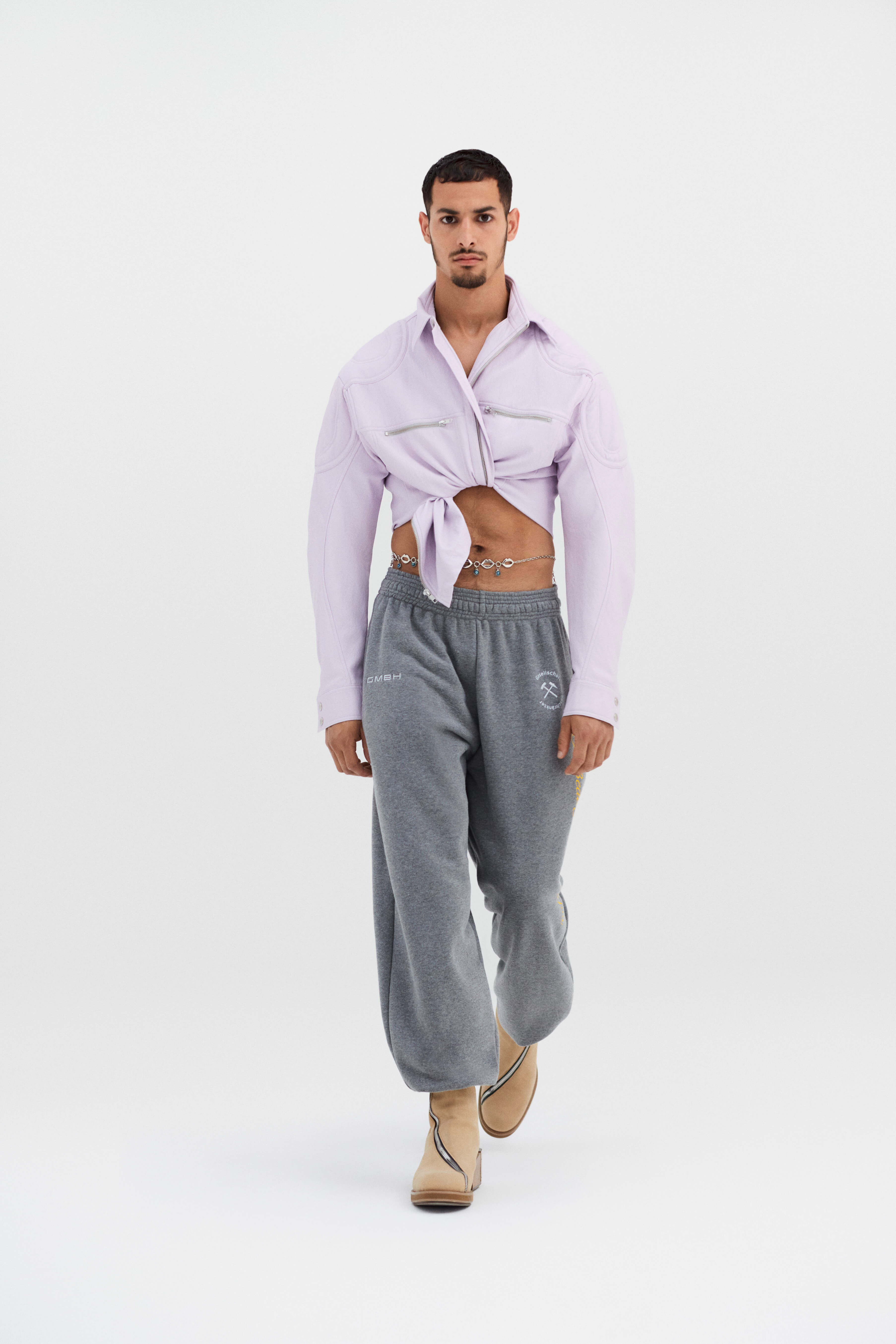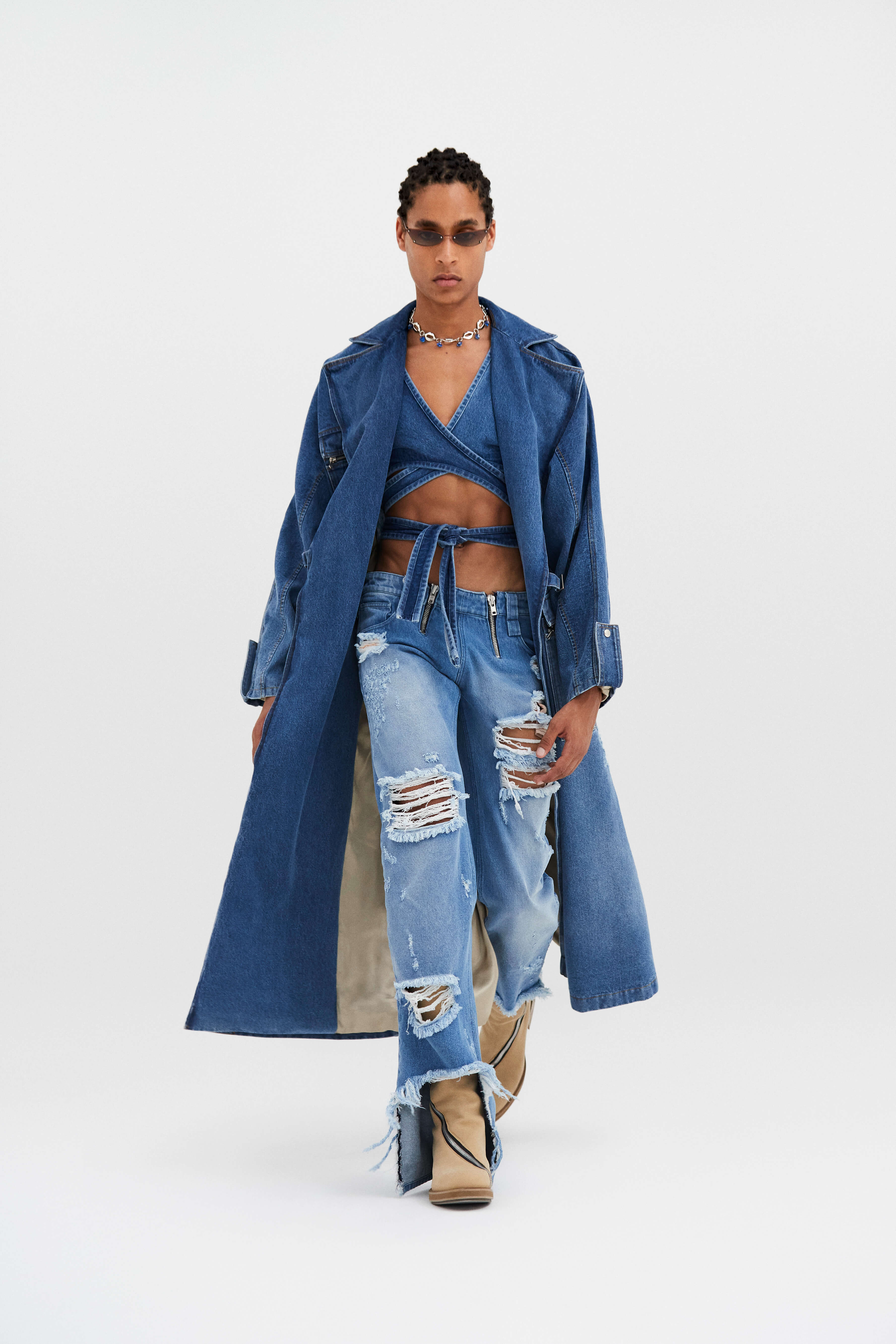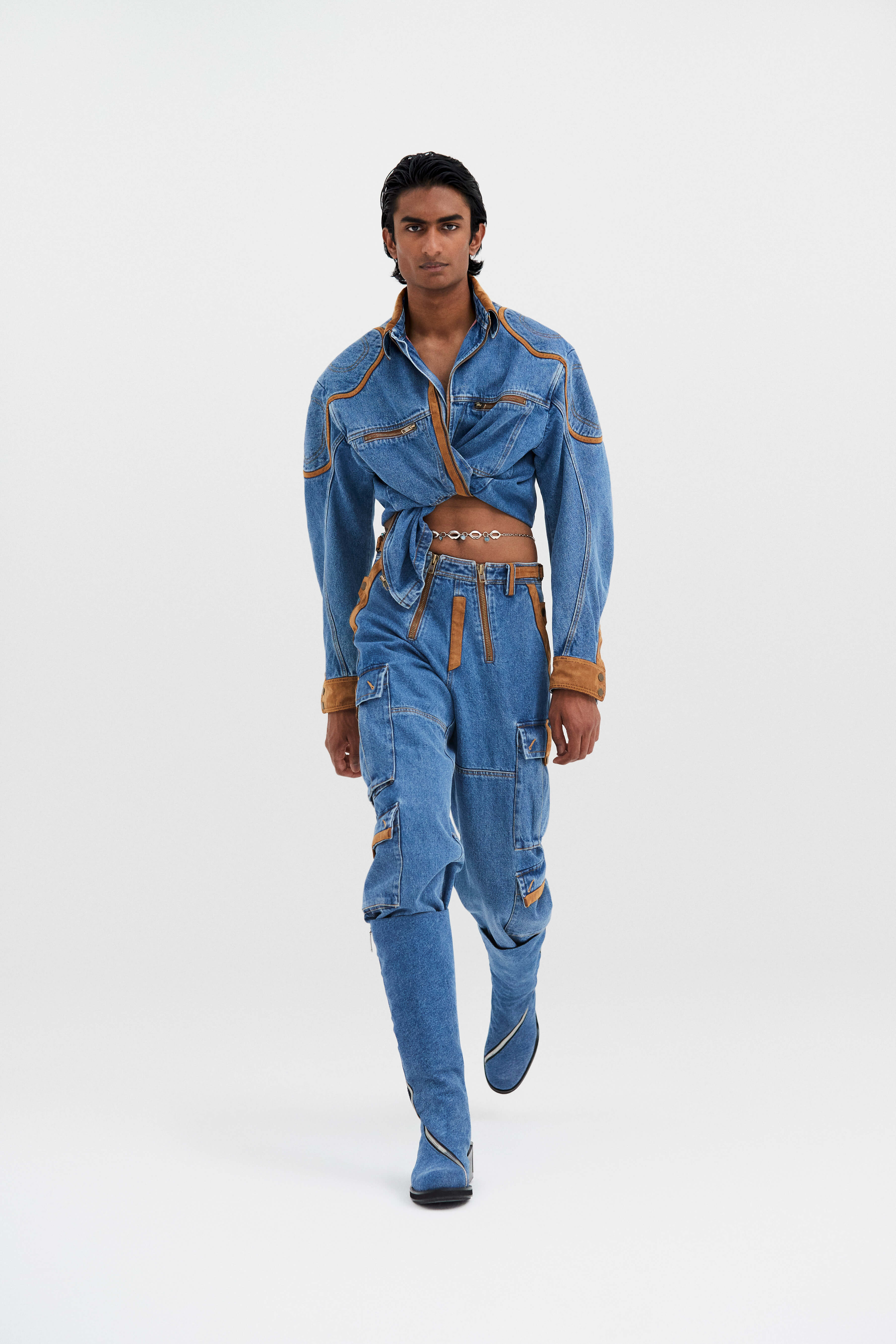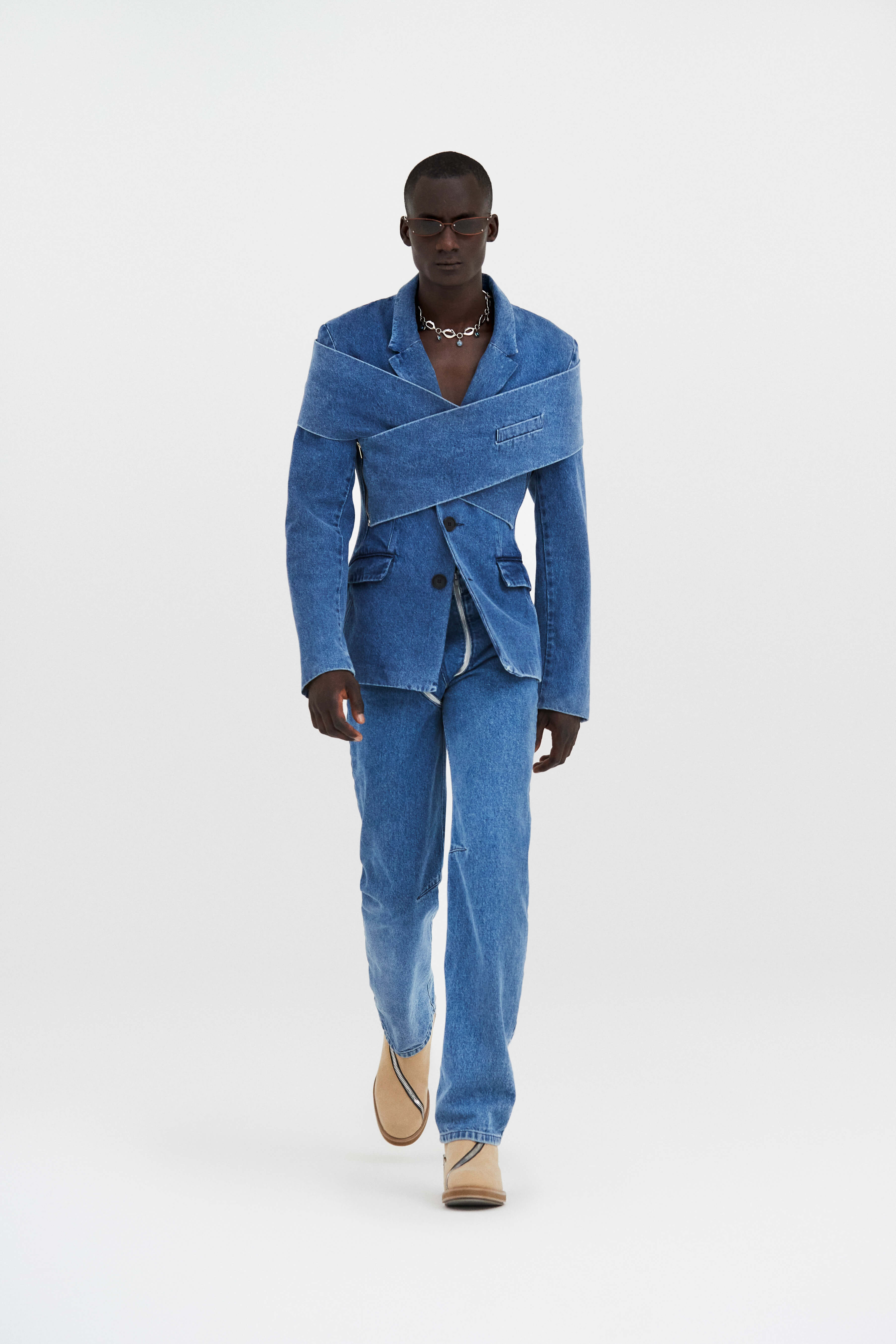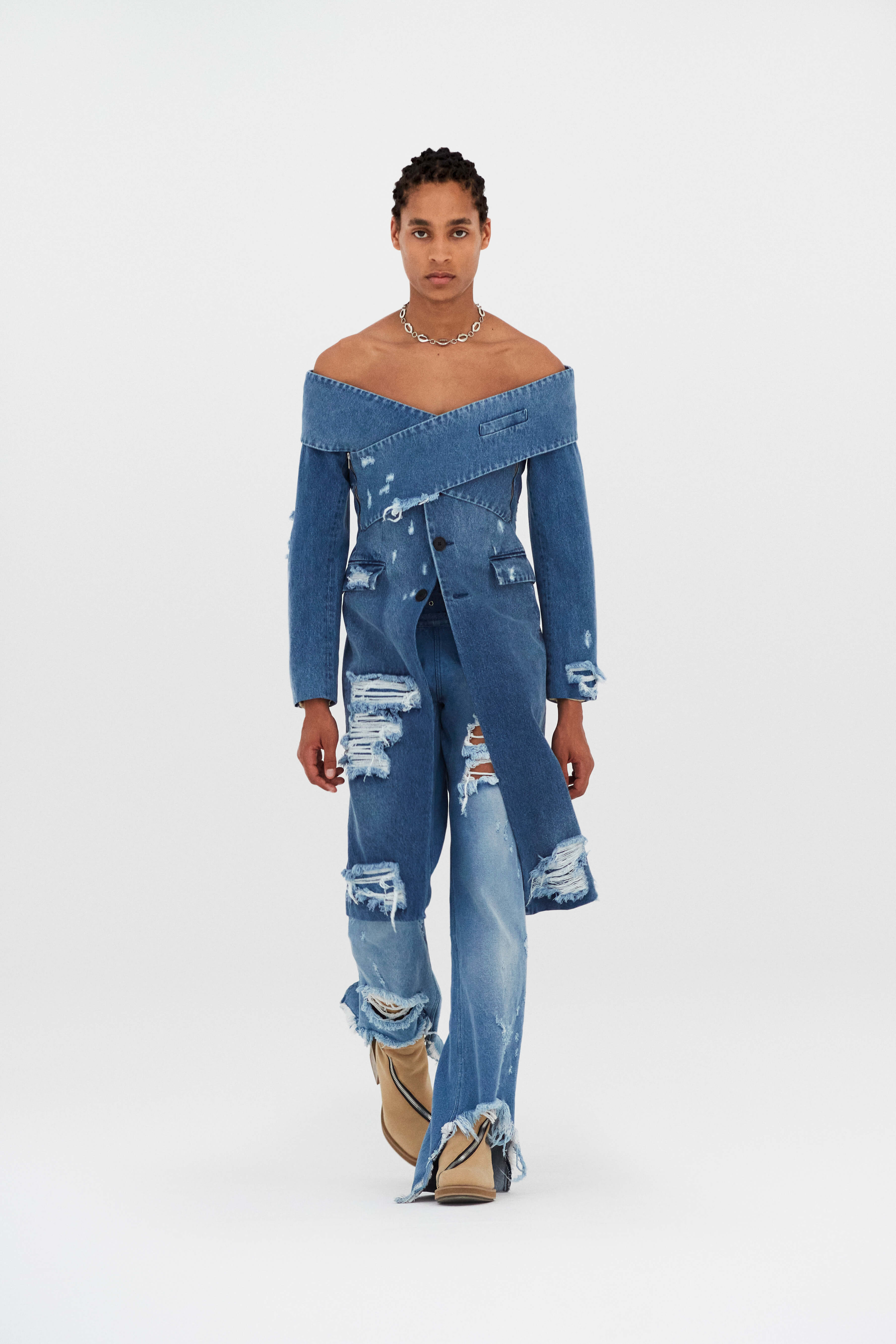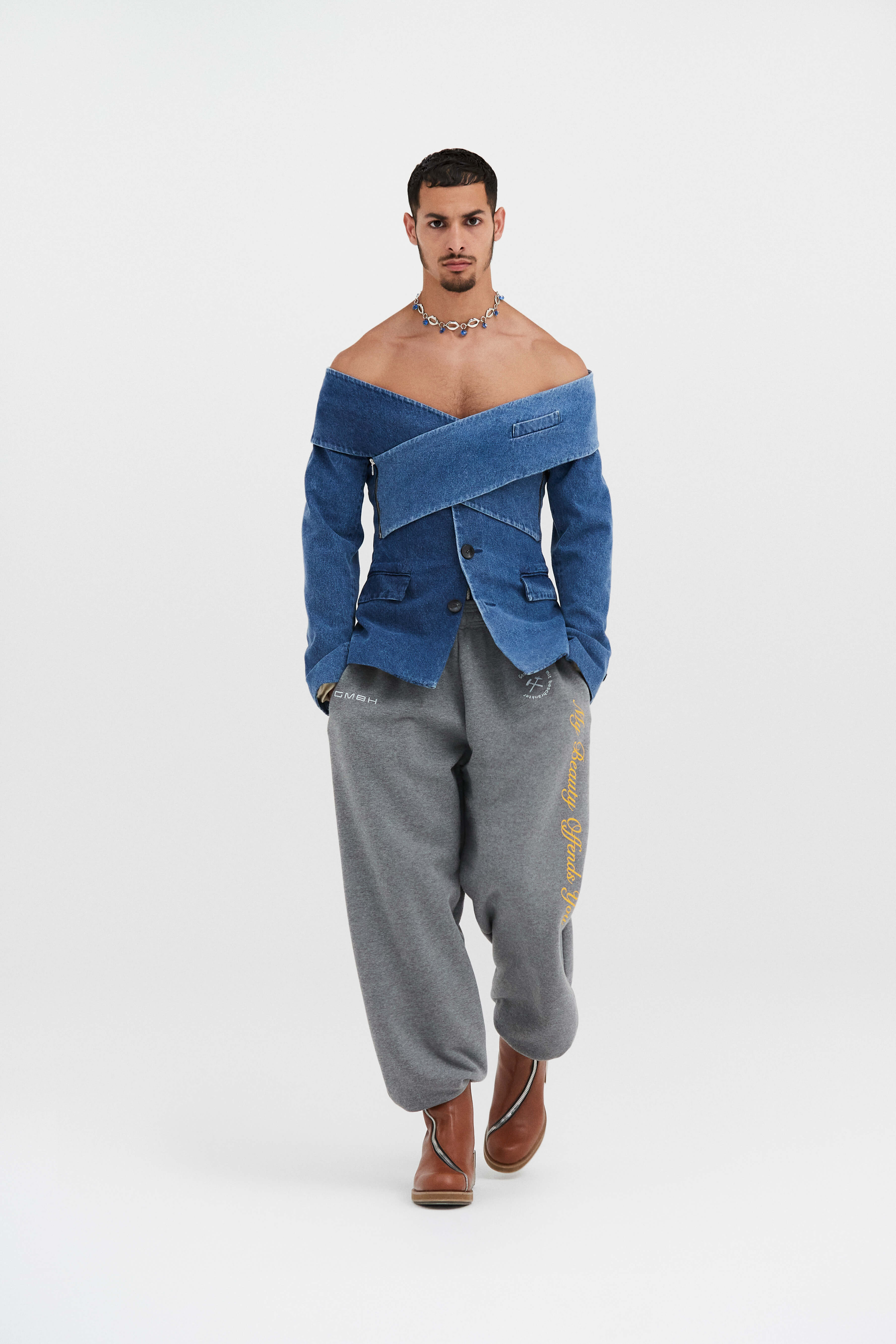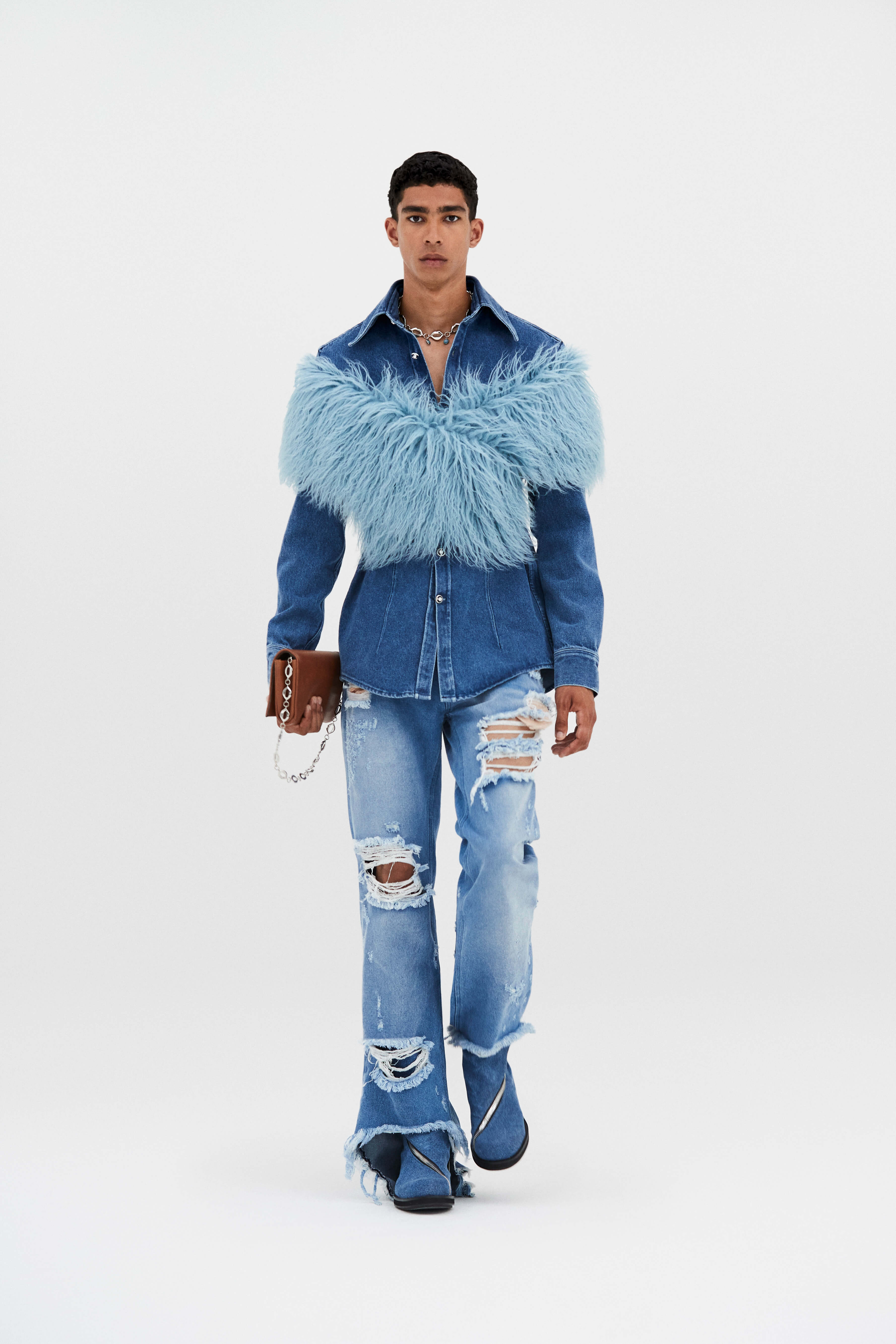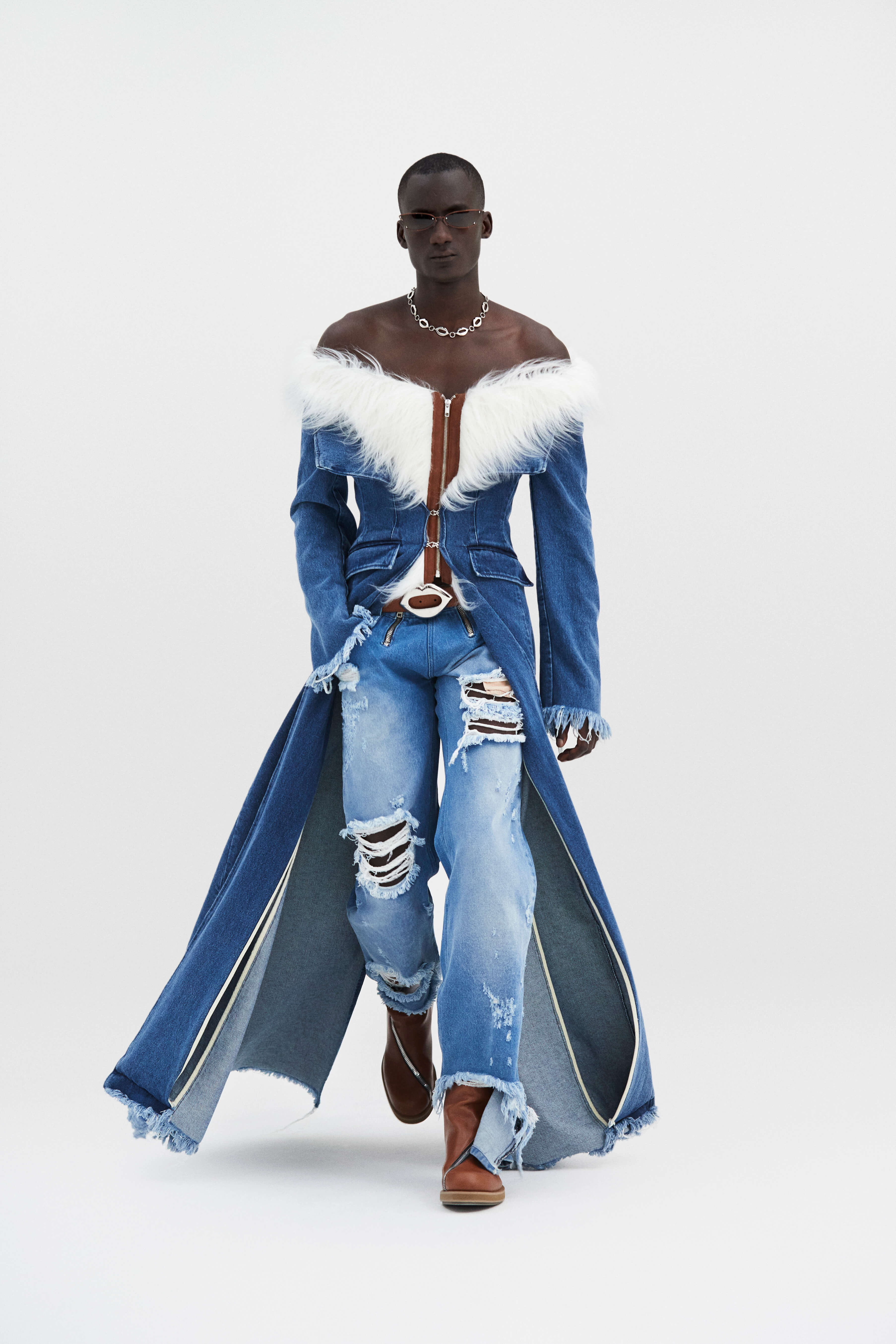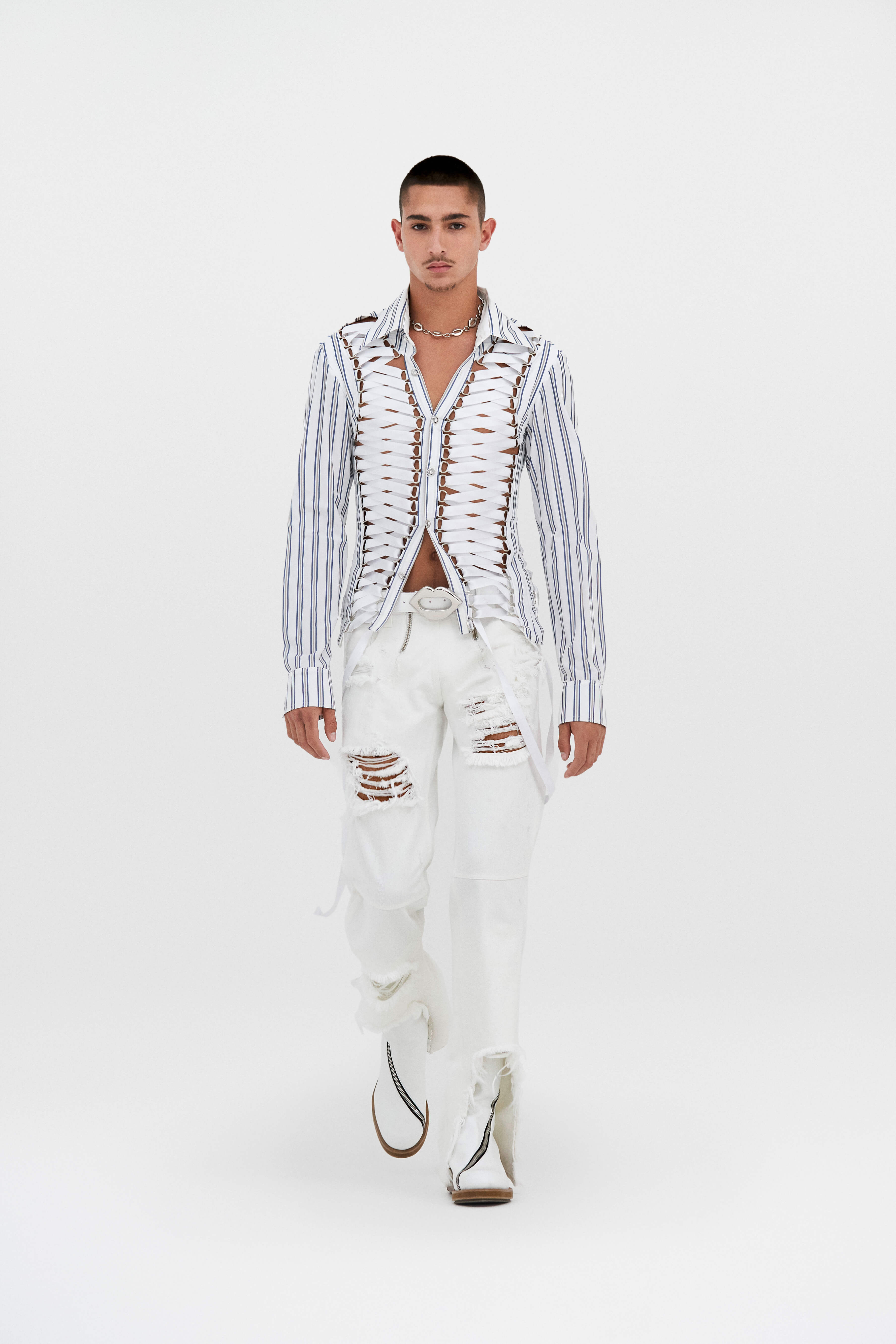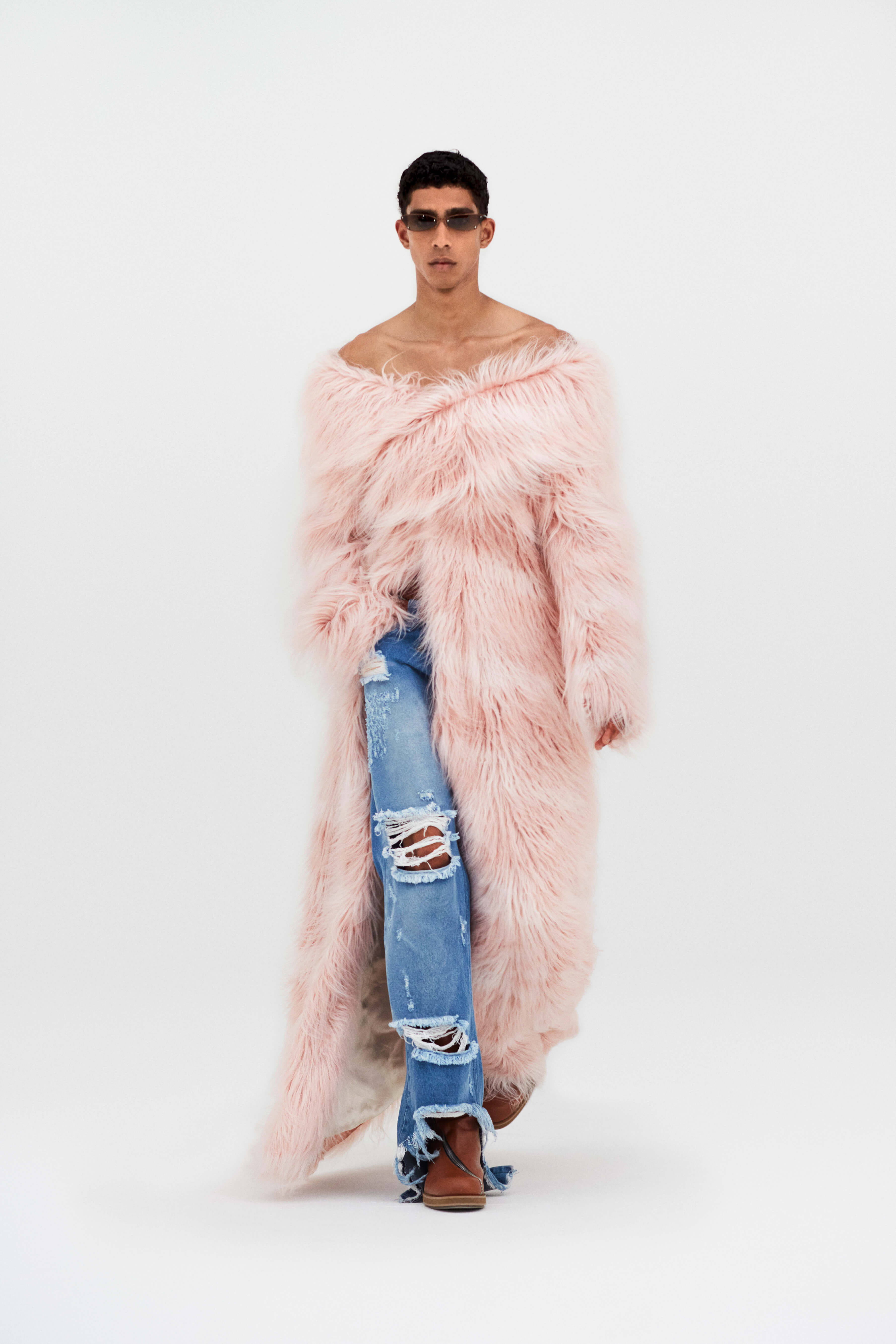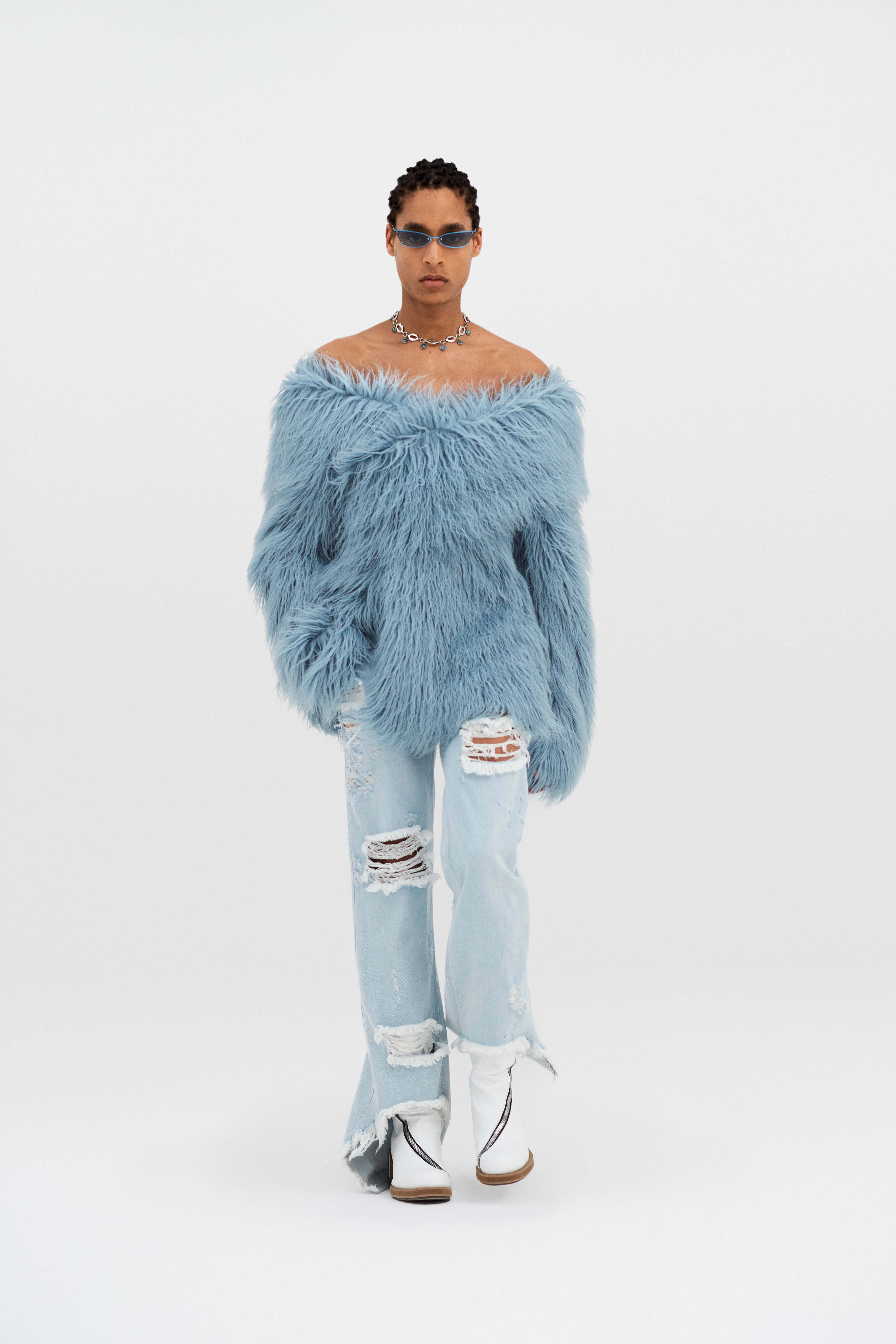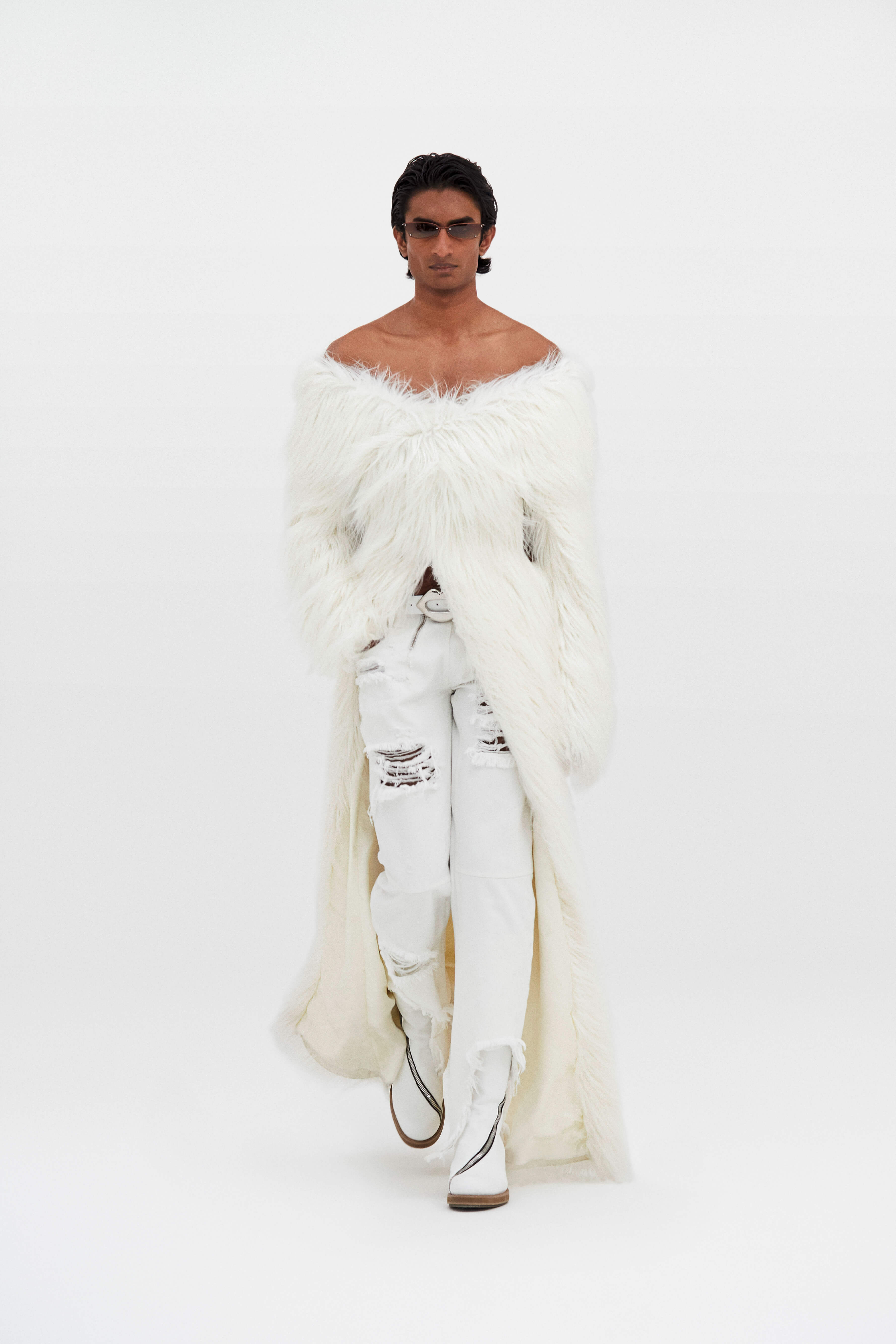 Called "White noise", this latest Spring collection from the Berlin-based brand is inspired by post-colonial fashion. In this collection, we can see how two totally different but compatible styles predominate in the garments. On the one hand the safari style and on the other hand the genderless style with a certain queer touch. Regarding the genderless or queer style garments, we can see how some of the brand's hallmarks, such as cross necklines, off-shoulder necklines, fox details and trousers with embroidered seams are still present.
On the other hand, regarding the safari style, we can see how the brown tones take over part of the garments and how the mid-calf boots play an important role in the looks. We also have to highlight its camel coat with brown trim and cross neckline, one of the key garments of the collection, its vegan leather trousers and the backless diamond cut shirt, accompanied by a "FREE PALESTINE" graphic, created in collaboration with Jordanian artists.
What do you think of this Spring 22 collection? Take a look at the gallery and tell us which GMBH look you like best.