READ IN: Español
Haute couture has opened its arms to embrace more than just clothing. The lifestyle has been the goal of many fashion houses, which have become owners of their own space where gourmets and fashion lovers find their fetish place to dine, have coffee or dance between drinks.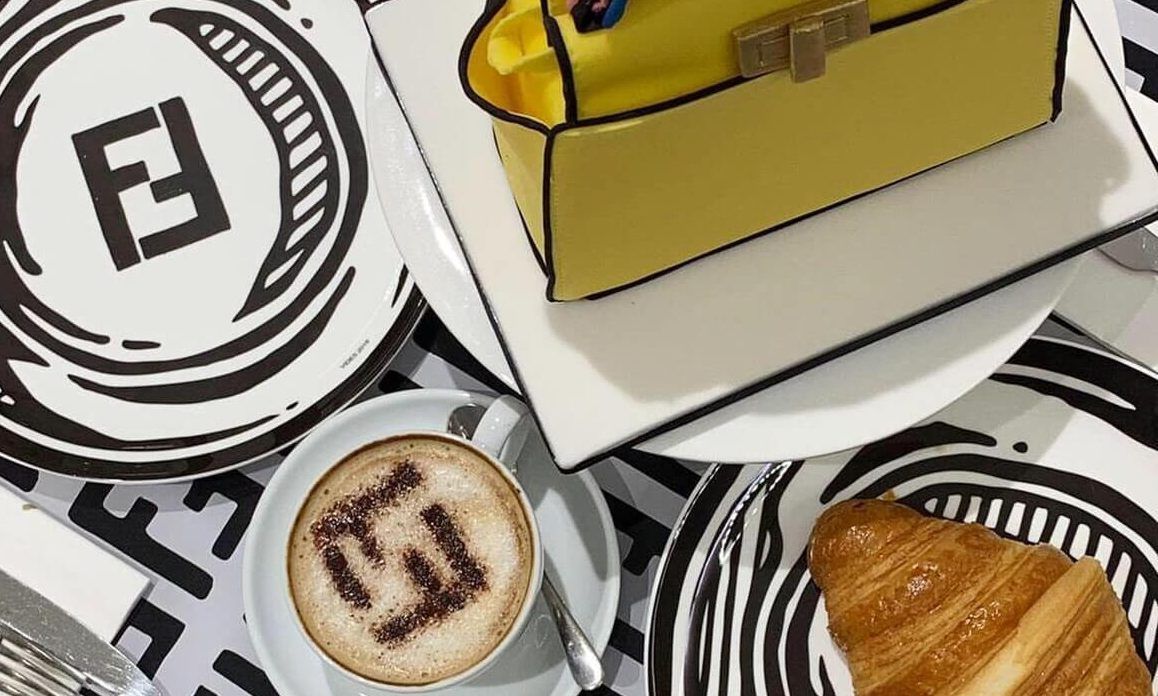 Some of the most important cities in the world have the honor of hosting restaurants and cafes created by high fashion brands that emanate sophistication and offer an unforgettable luxury experience. This is our personal selection.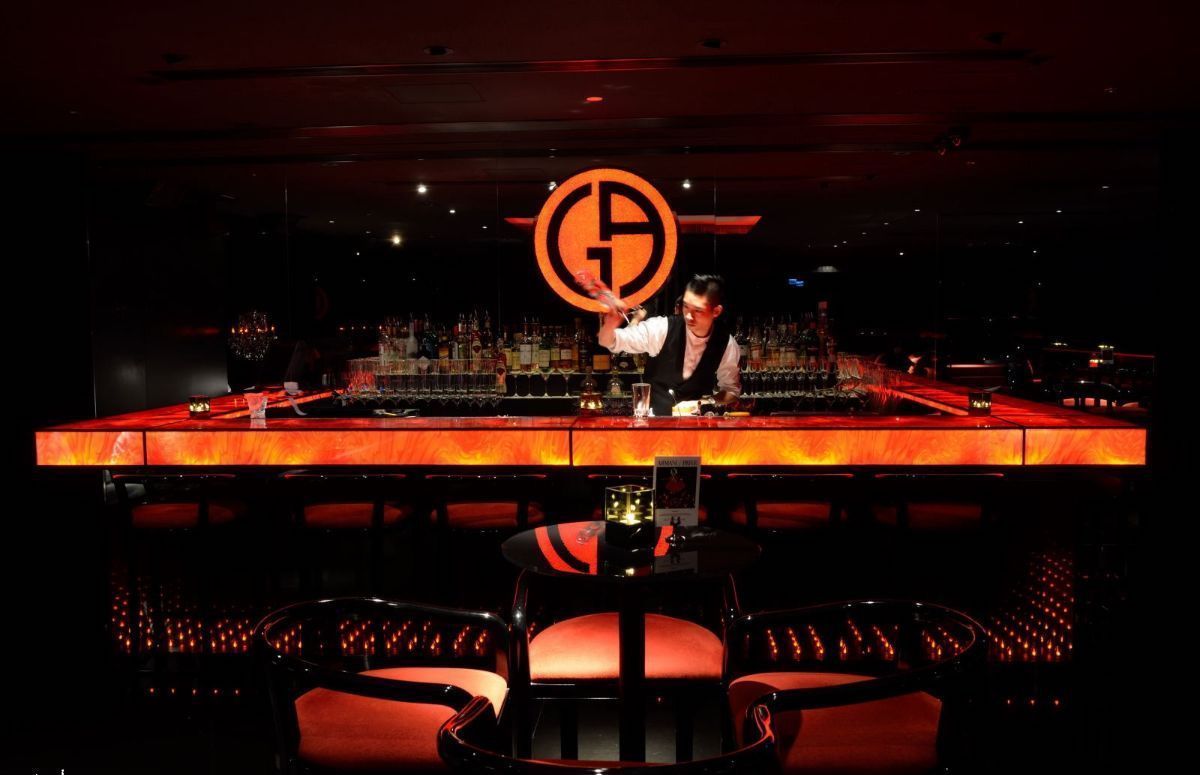 Armani/Privé by Armani
With several hotels, restaurants and cafes behind it, Armani has redefined the company as more than just clothing across Europe, America and Asia. Its spaces boast the minimalist, sober and elegant aesthetics that characterise the Italian house, and its leisure offer invites you to dance on exclusive skyscraper terraces until the early hours of the morning while contemplating the city, cocktail in hand. Take note: this one is in Hong Kong.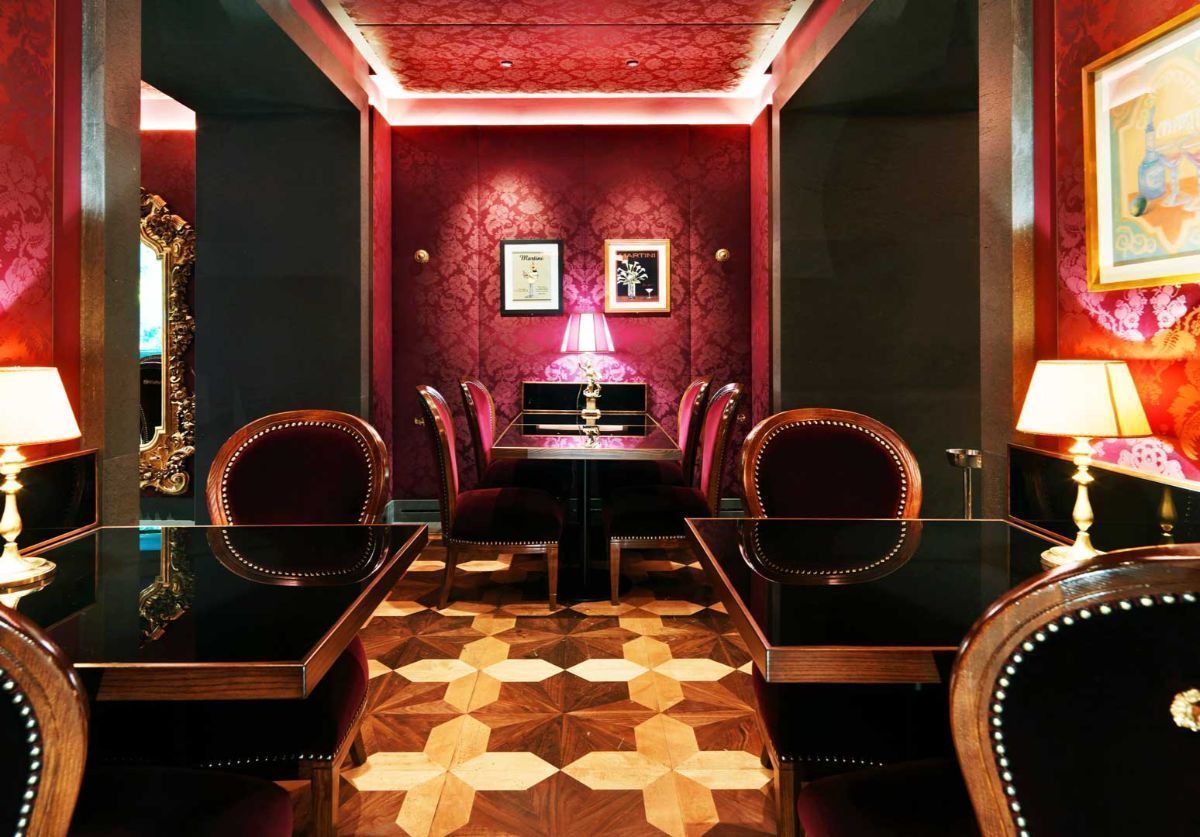 Bar Martini y Martini Bistrot by Dolce & Gabbana
Dolce & Gabbana extends its coveted baroque style from the fabrics of its garments to the walls of its dining room and cups. Bar Martini & Martini Bistrot are the select fetish of Milanese. Haute cuisine in a setting that evokes the Italy of the 1950s.

Fendi Caffe by Fendi
Fendi's pop-up coffee hides in London's Harrods and is presented as the perfect break between purchases for lovers of haute couture. Each dish and drink is an exquisite mini piece that displays the signature logo and screams for a photo.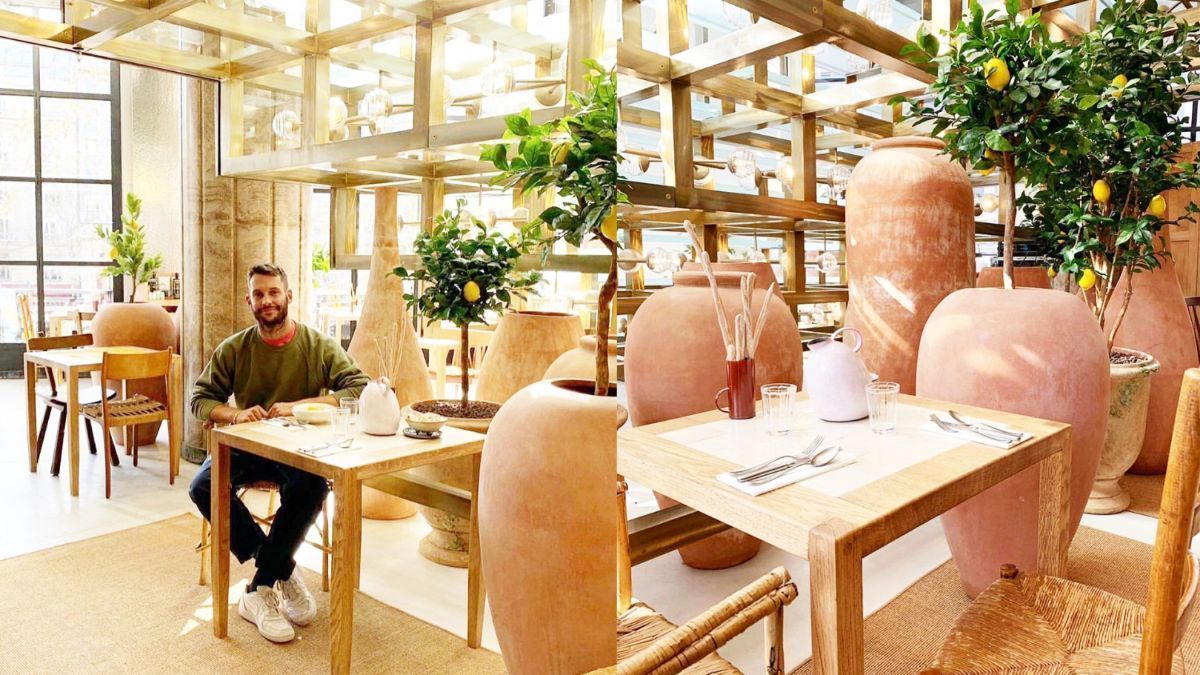 Citron by Simon Porte Jacquemus
If it's called Citron, it had to be Jacquemus'. Located in Paris in the Galeries Lafayette of the Champs Elysées, the space has been open for only a few months and has already established itself as an essential in any visit to the city of love. Faithful to Simon Porte's style: fruit, vivid colours and Mediterranean textures.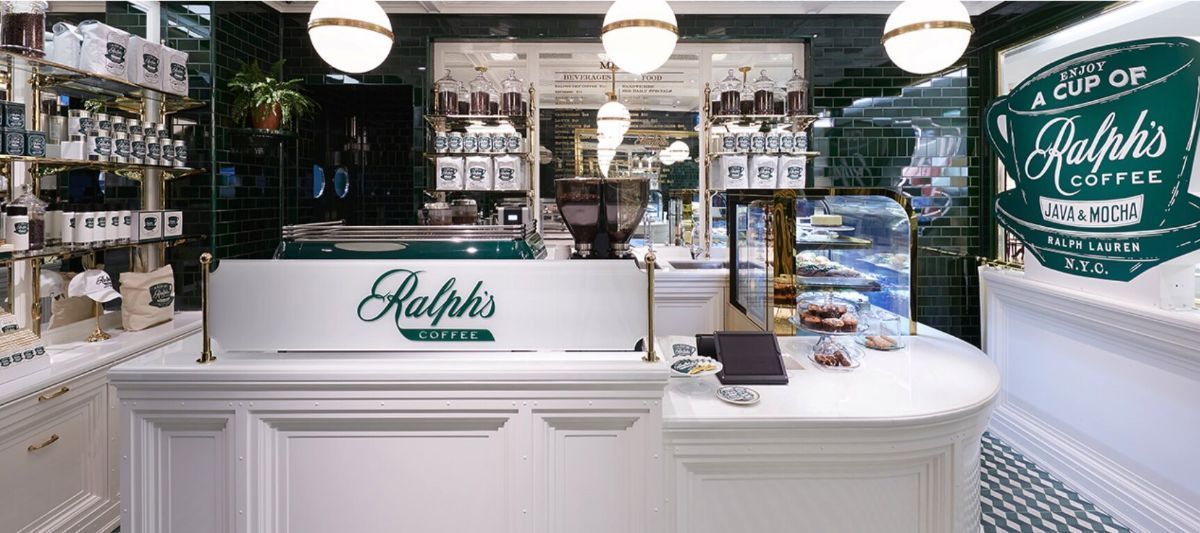 Ralph's Coffee by Ralph Lauren
With floral print walls and all the space in green and white, Ralph's Coffee is an oasis of peace amidst the frenzy of New York. It's not just Ralph Lauren' coffee shop. It was also the place chosen to present his SS19 collection. Where better than at home?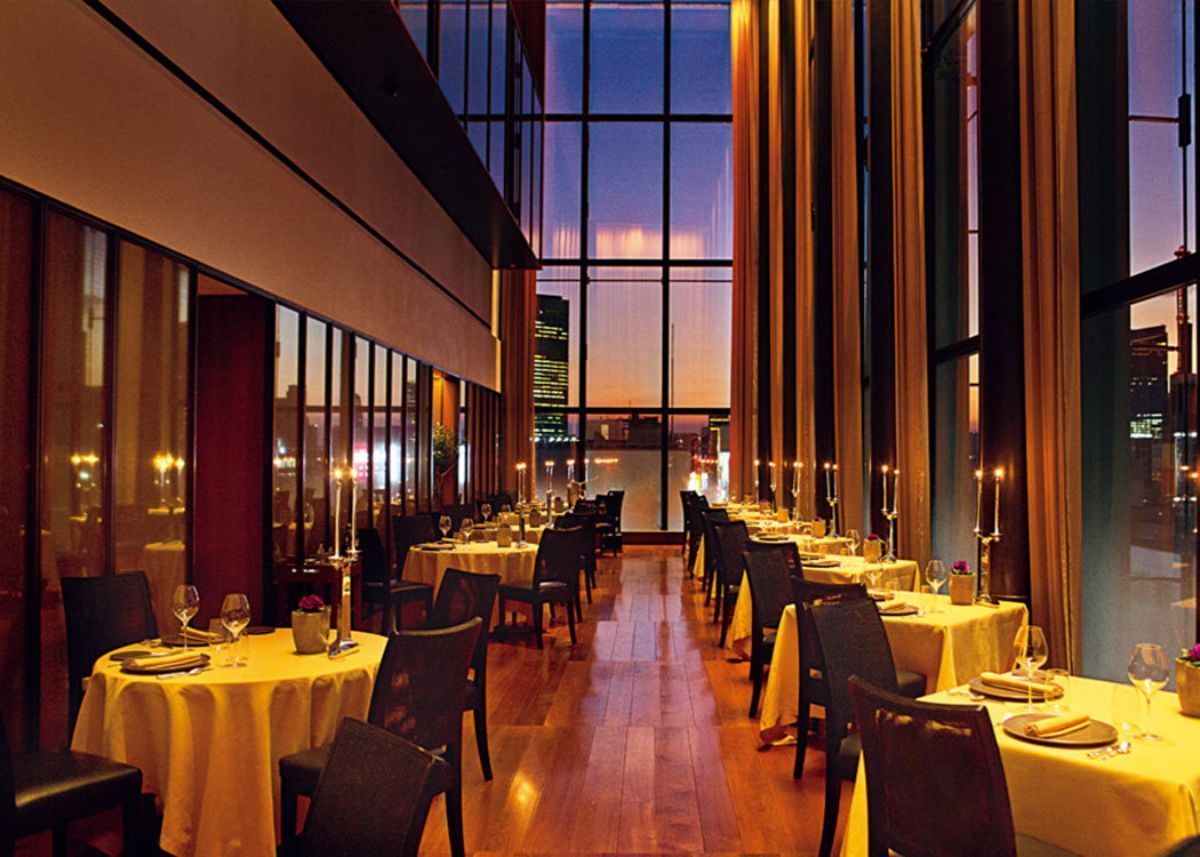 Il Ristorante by Bulgari
A giant jewelry box where Bulgari's largest boutique hides. Il Ristorante is another level. Located in Tokyo's Bulgari Tower, the entire space exhibits impressive pieces that emanate luxury and sophistication. Every detail of the restaurant boasts unbeatable quality, with gold details on the silk curtains or giant Murano glass lamps.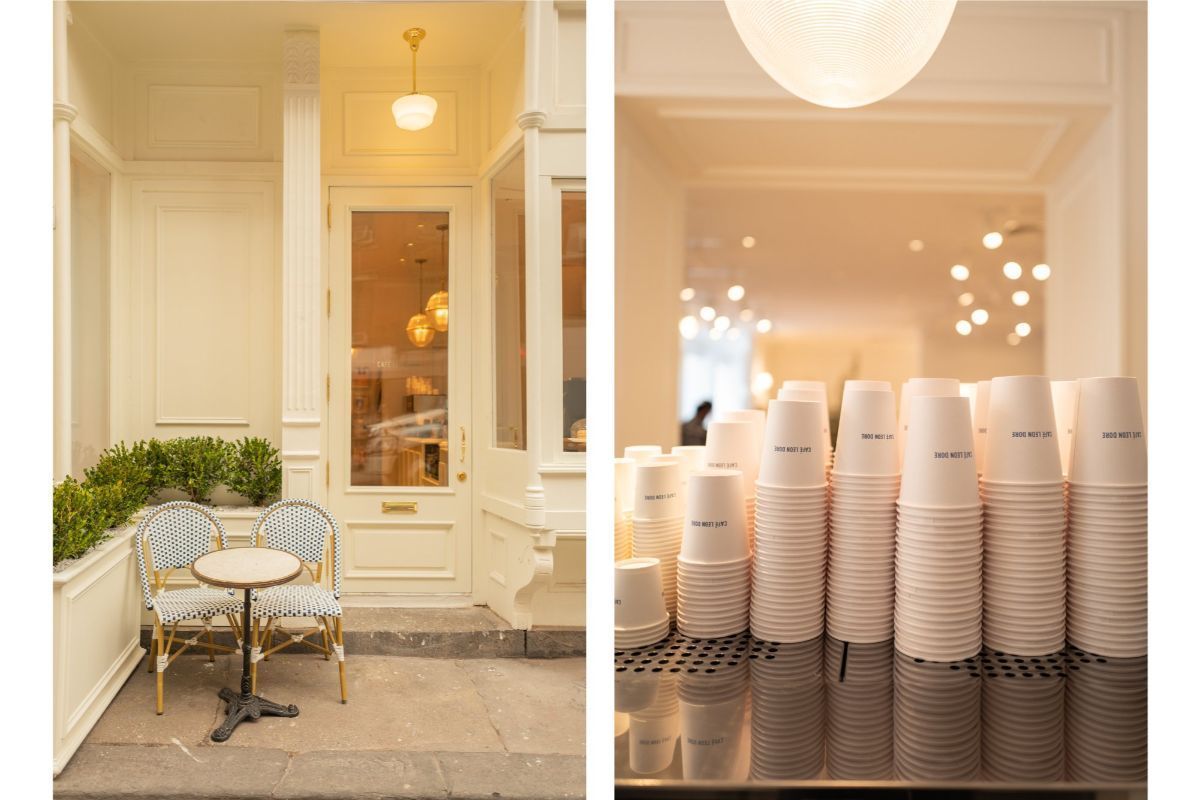 Café Leon Dore by Aimé Leon Dore
Streetwear also makes its way into the posh style of designer cafés. Café Leon Dore is located in New York City and has a perfect detail: seats on the outside for taking an oversized American looking at passers-by. The décor remains true to the label's aesthetics, and the crockery is engraved with an "Aimé Leon Dore" as if it were a collection.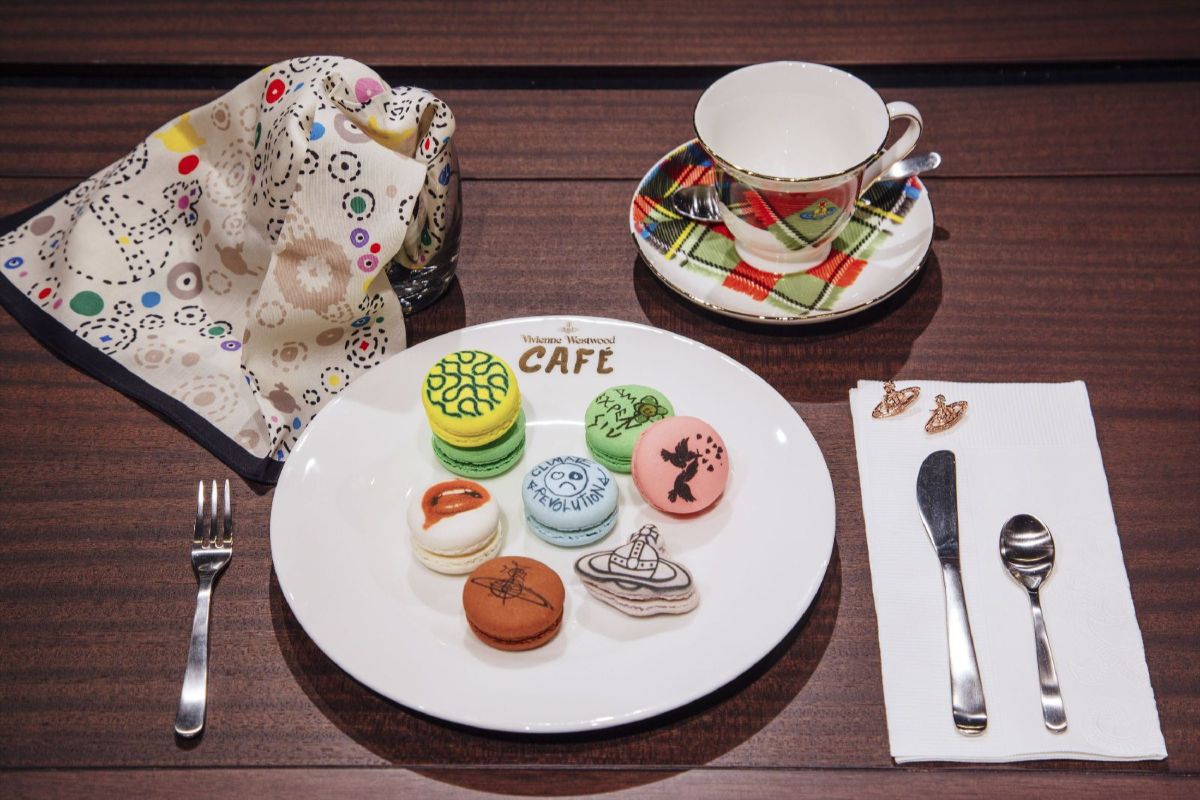 Vivienne Westwood Café by Vivienne Westwood
Let the fans of Vivenne Westwood (that we are not just a few) take note. Causeway Bay, the trendy area of Hong Kong, has the honor of hosting the cafeteria of one of the most important brands in fashion history. Everything is decorated with Vivienne Westwood's seal (yes, also the coffee foam drawing) and designed with the unmistakable tartan pattern.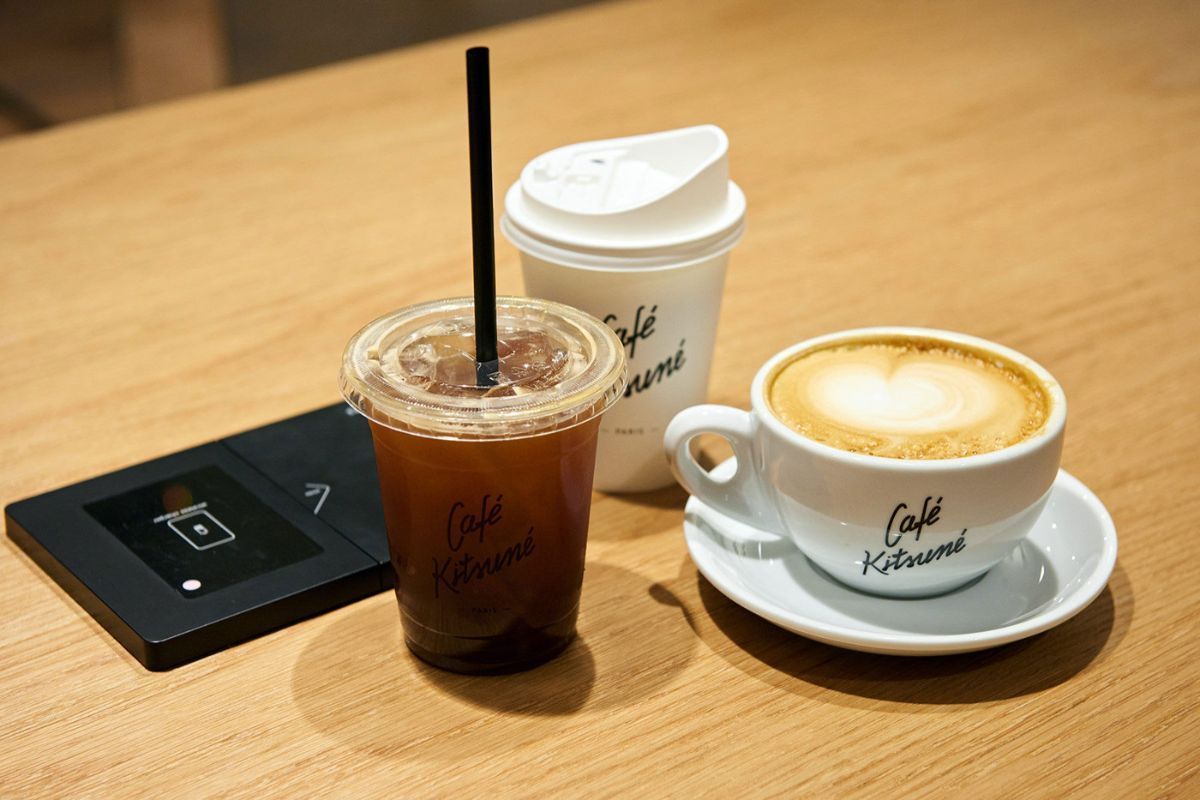 Café Kitsuné by Maison Kitsuné
Café Kitsuné is the space that would result from merging the quality and care of a high class cafeteria with the informal touch of a chain of ice-cream shops. Located in Tokyo, the place is designed with your comfort in mind, with a quick service system and the possibility of asking for everything to go.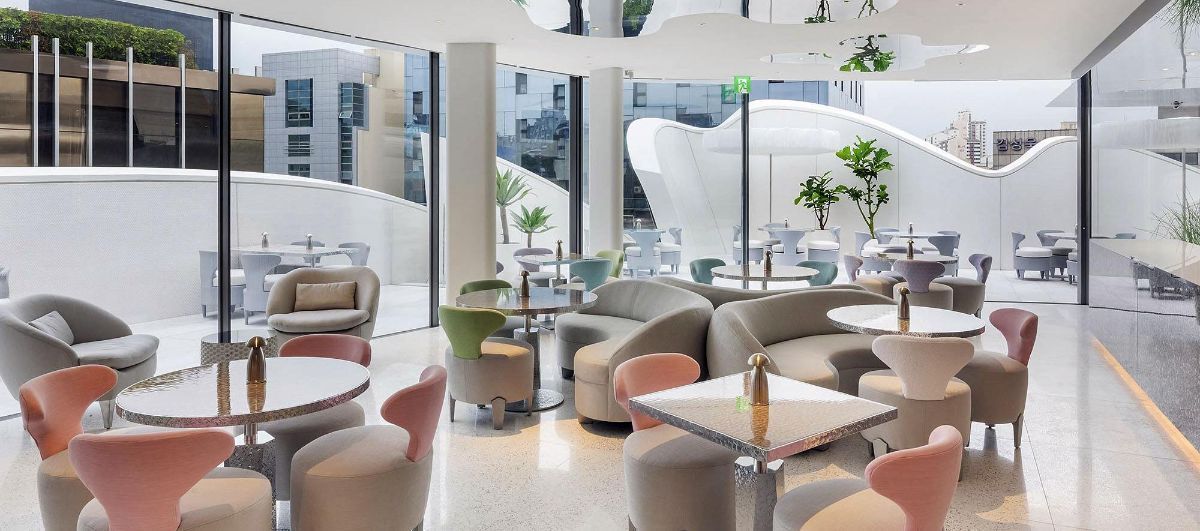 Café Dior by Pierre Hermé x Dior
The prestigious pastry chef Pierre Hermé joins forces with Dior to create one of the most important cafés in the world in Seoul. Haute couture and designer cuisine come together in a space designed to welcome gourmets and fashionistas from all over the world. All this with a touch of Japanese ingredients and Korean avant-garde.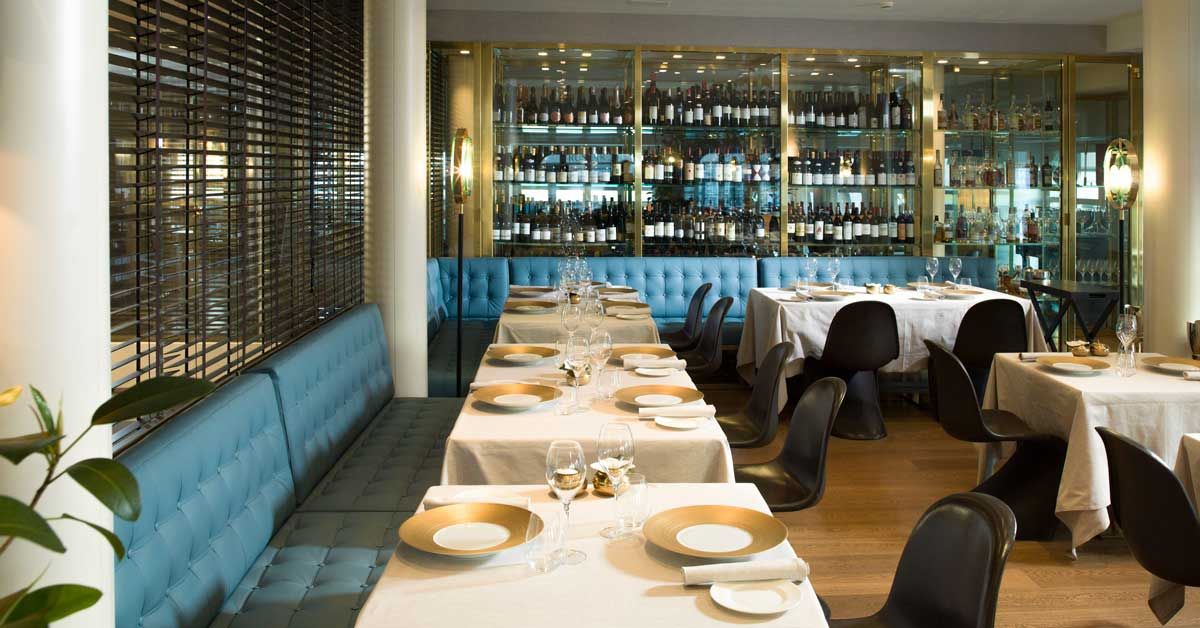 Trussardi alla Scala by Trussardi
The greyhound brand has won the heart of Milan with more than just its haute couture garments. Trussardi alla Scala restaurant houses important pieces and personal objects from the Trussardi family, including works of art or select antiques, which decorate the space to give it a touch of their own and ensure the personal seal of the house.