READ IN: Español
In response to the hype in demand for puzzles during the quarantine, Heinz has launched a draw for a 570-piece solid red puzzle inspired by its famous ketchup.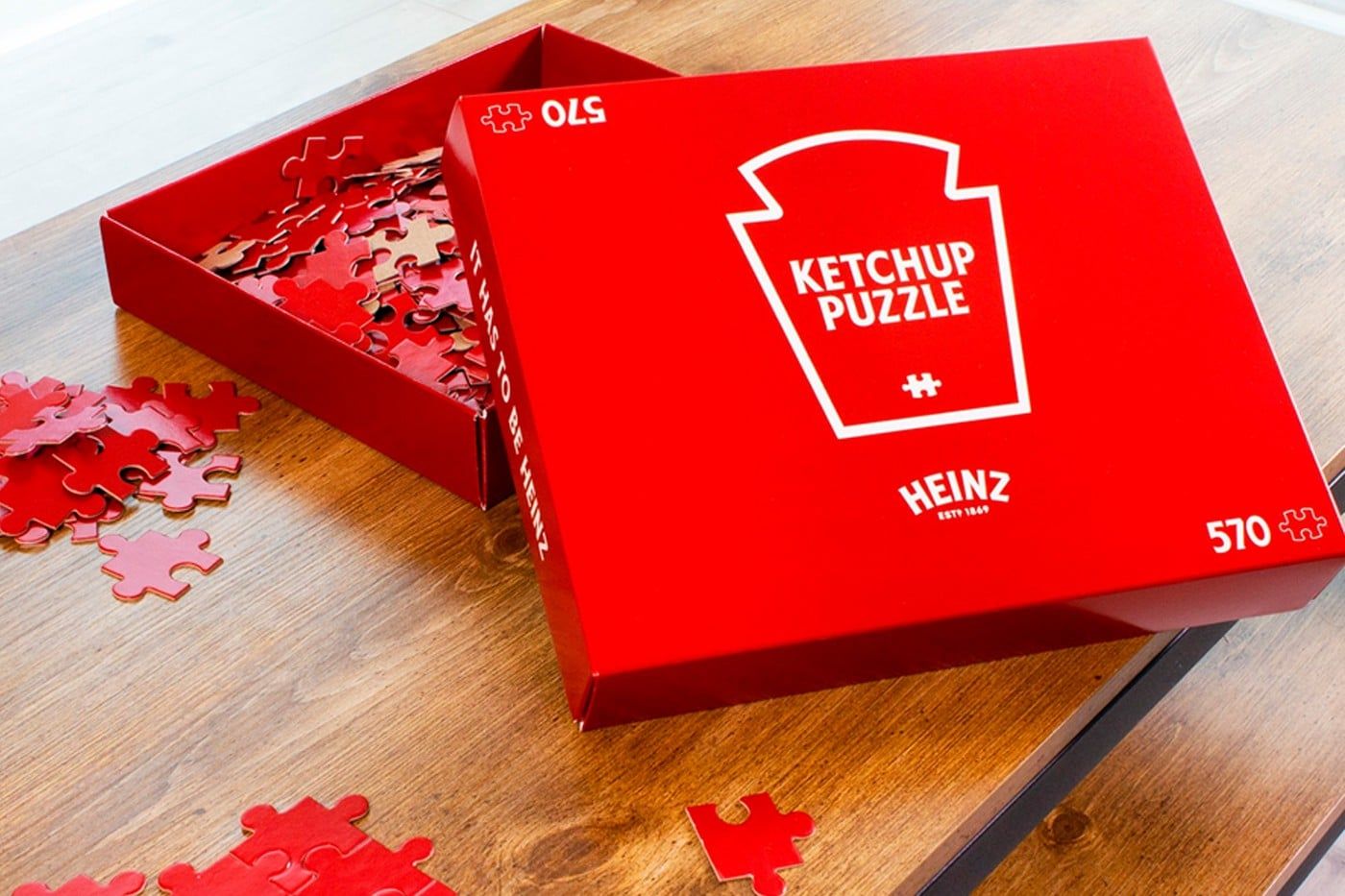 Like this puzzle without the picture, the most famous ketchup brand has chosen not to represent a scene from nature or a graphic pattern like most puzzles, Heinz's version simply creates a huge rectangle of red ketchup. It consists of a whopping 570 pieces, and I'm sure the puzzle will entertain you for quite some time, as the only factor that helps to assemble it is the shape of each piece.
Based on his historic advertising slogan "57 varieties", Heinz is producing only 57 editions of the disturbing puzzle. If you want a chance to win an edition of this puzzle simply comment on or respond to one of Heinz's contest announcements on Instagram, Facebook or Twitter explaining who you would complete it with and why.
Go to Heinz's Instagram page for contest rules and take a look at the puzzle above.
If you're the type who prefers something more normal, Kodak recently launched the world's largest.