READ IN: Español
Hello Sasy (@hellosasy) is the creative alter ego of Paula, a self-taught Barcelona girl who has come to break the national music scene. Today she presents "After in the pool" which evokes the after party with colleagues. The mix combines the great classics of old shool reggaeton with the latest dembow. Well-known and exciting sounds combined with the unique talent of the DJ result in a completely new experience for the audience. It will make its most powerful national debut at the women's festival Crüilla XXS.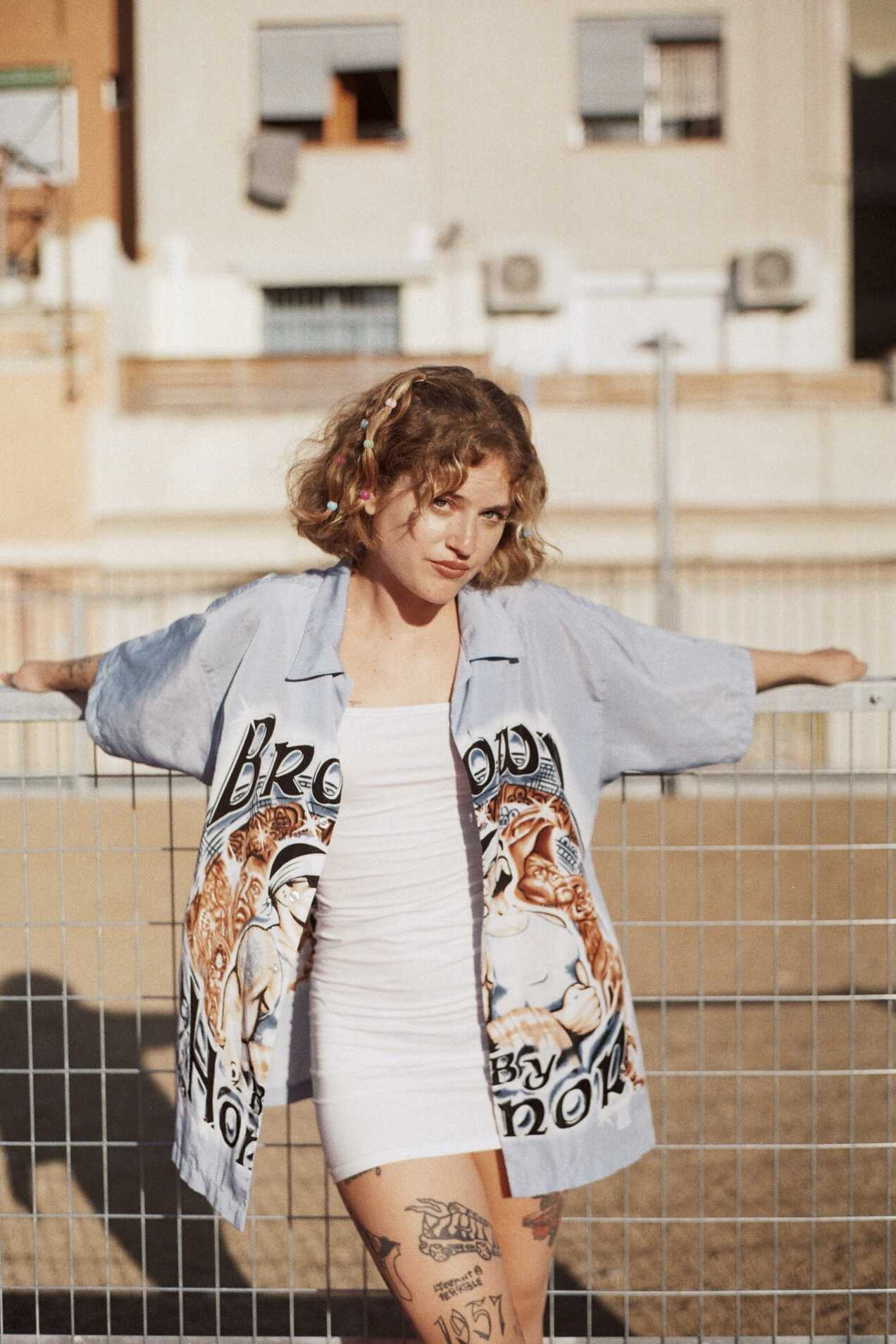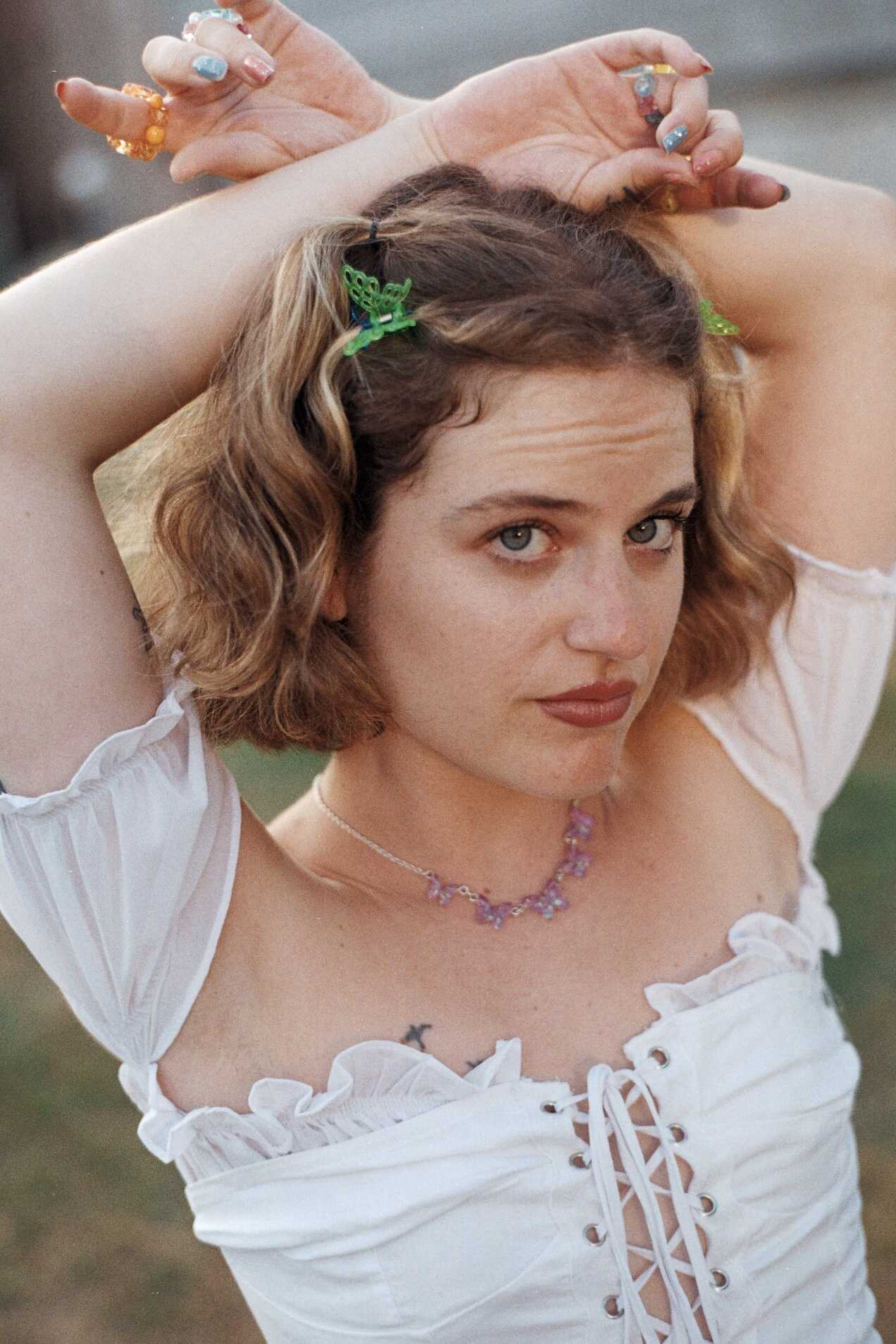 Potographies made by P0lvi.
The agency Ladradora, known for its great support to female and emerging artists, has recognized the potential of Hello Sasy. In this way, the Catalan artist joins a cast of well-known faces such as Aleesha, Akasha Kid, AWWZ and MARÍA SIOKE. The DJ has already experienced the connection with the public in important venues in Barcelona such as Apolo, Sidecar and Abaixadors. Hello Sasy shared what she knows how to do in Chile. A few months ago she visited Traketeo and Candy Perreo where she got everyone dancing to her mixes.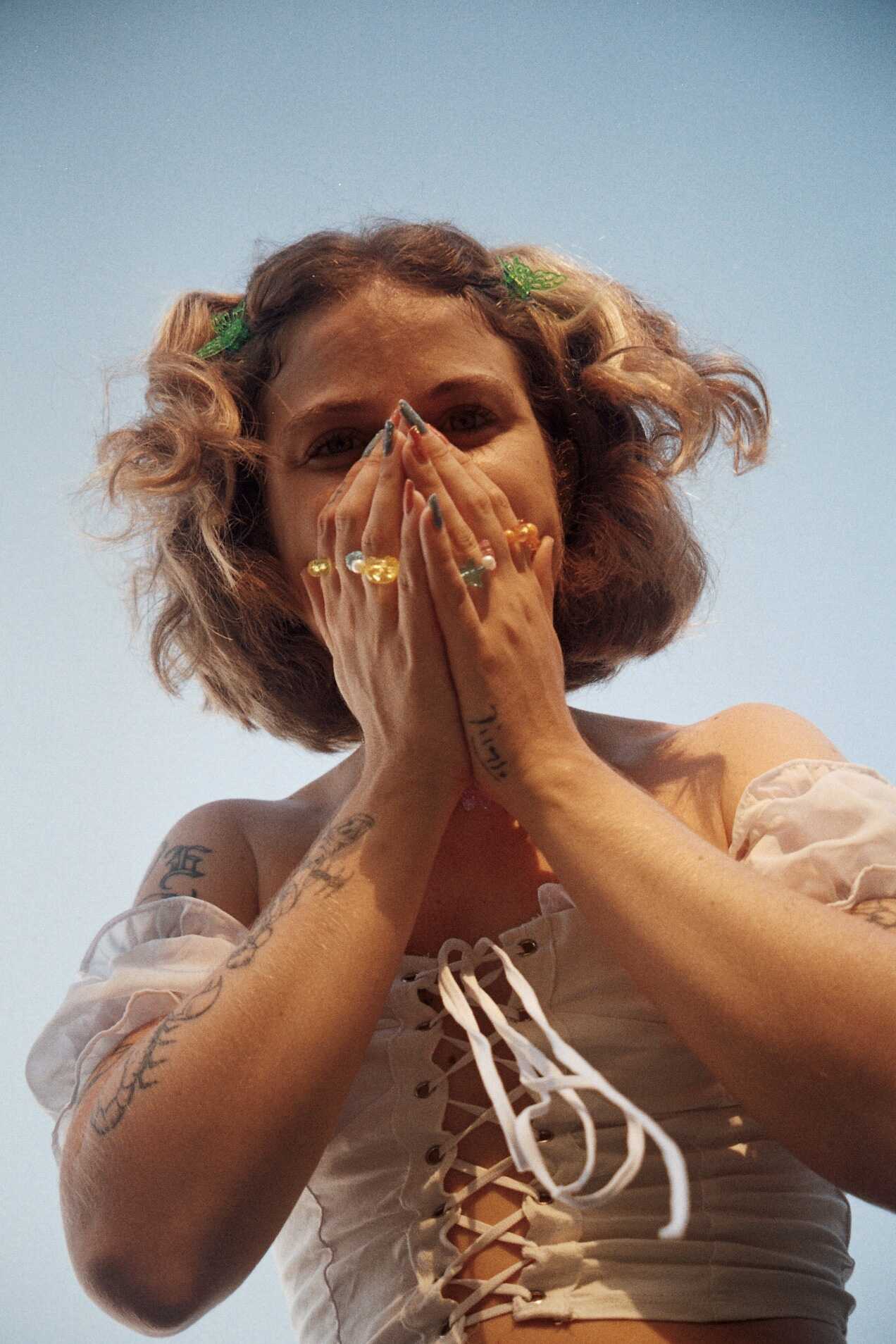 Potography made by P0lvi.
From Highxtar we want to show him our support and the maximum desire of triumph in his musical career that day after day is consolidated. Just a few days ago the DJ gave us a little bit of her time so that we could get to know her a little bit better. Hello Sasy told us how she sees the music scene, the evolution of her work and her new mix "After en la piscina". Here's the whole interview, don't miss it!
HIGHXTAR. (H) – Why Hello Sasy?
Hello Sasy (HS) – Let's see… it all started 3 years ago when I started to paint graffiti, at first I signed it as Pauli (my name) but I hated the letter "P" (it's ugly) and then I thought about changing my name, I wanted a shorter one and less "specific". I thought about Sassy (which means cheeky and I think it's something that identifies me quite a lot, since shame is something I don't know) I dispensed with one of the "S's" so that it would be easier and quicker to paint. The "Hello" I added later by themes of Instagram, is a word that invites, I do not know, transmits me good vibe as "hey, hello! I invite you to see my profile" and I am a freak of the drawings and I love Hello Kitty.
H – What do you think you bring back to a scene that sometimes seems saturated?
HS – Okay, this is a pretty tough question for me. In my case, I want to transmit as much good vibes as possible, desire to dance, enjoy and go crazy in the room or space where I'm playing. What motivates me the most is to see how people react to the themes I play, to see the connection and dialogue that is established between dj-song and audience. I also like to play with the "surprise" factor, that feeling that it sounds like a song that you wouldn't expect at all and you dance to it as if it were the last one you would ever hear (uf that intensifies). Putting songs that have the audience well hooked and that don't stop dancing, not even to go to the terrace to smoke.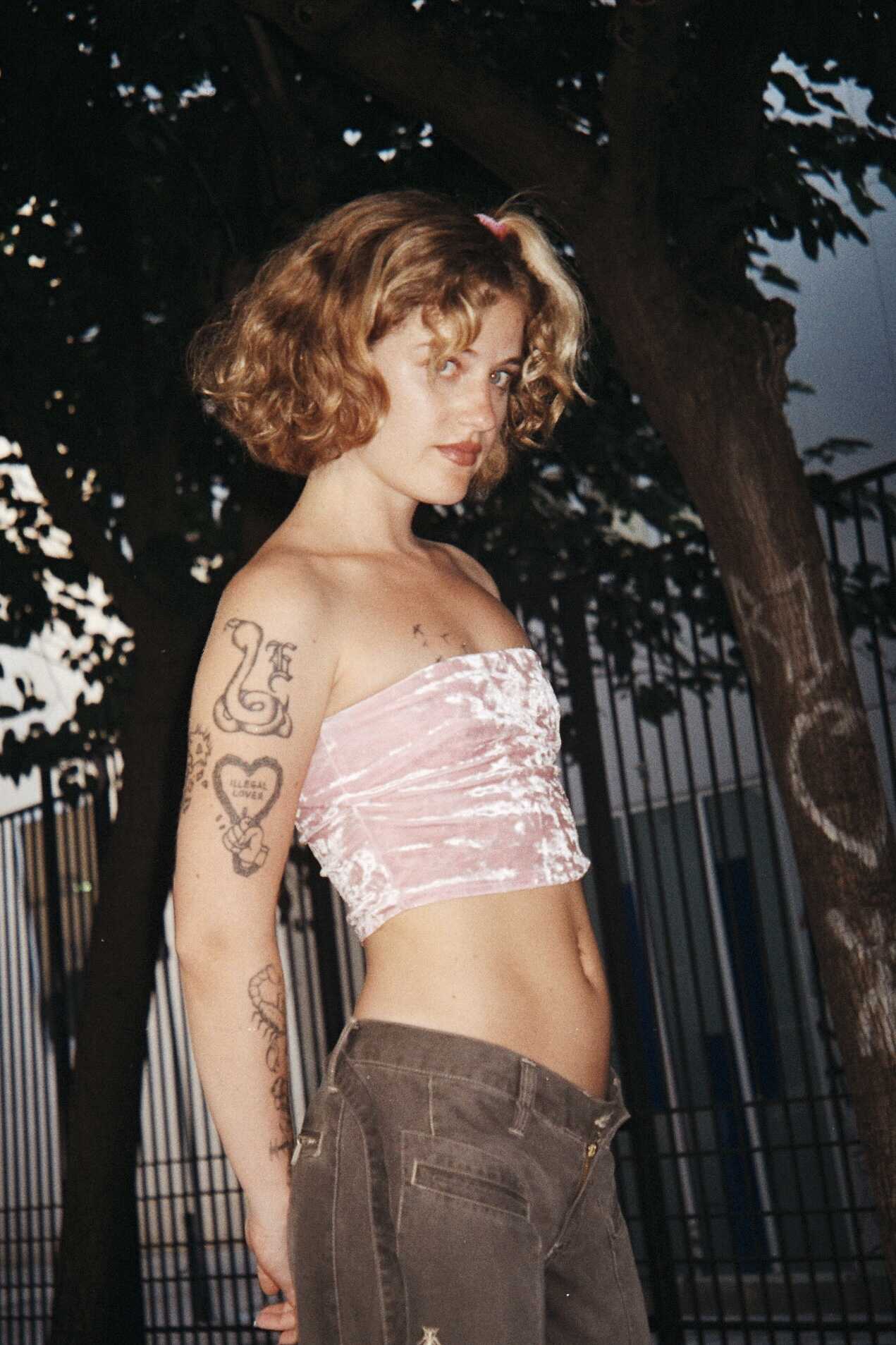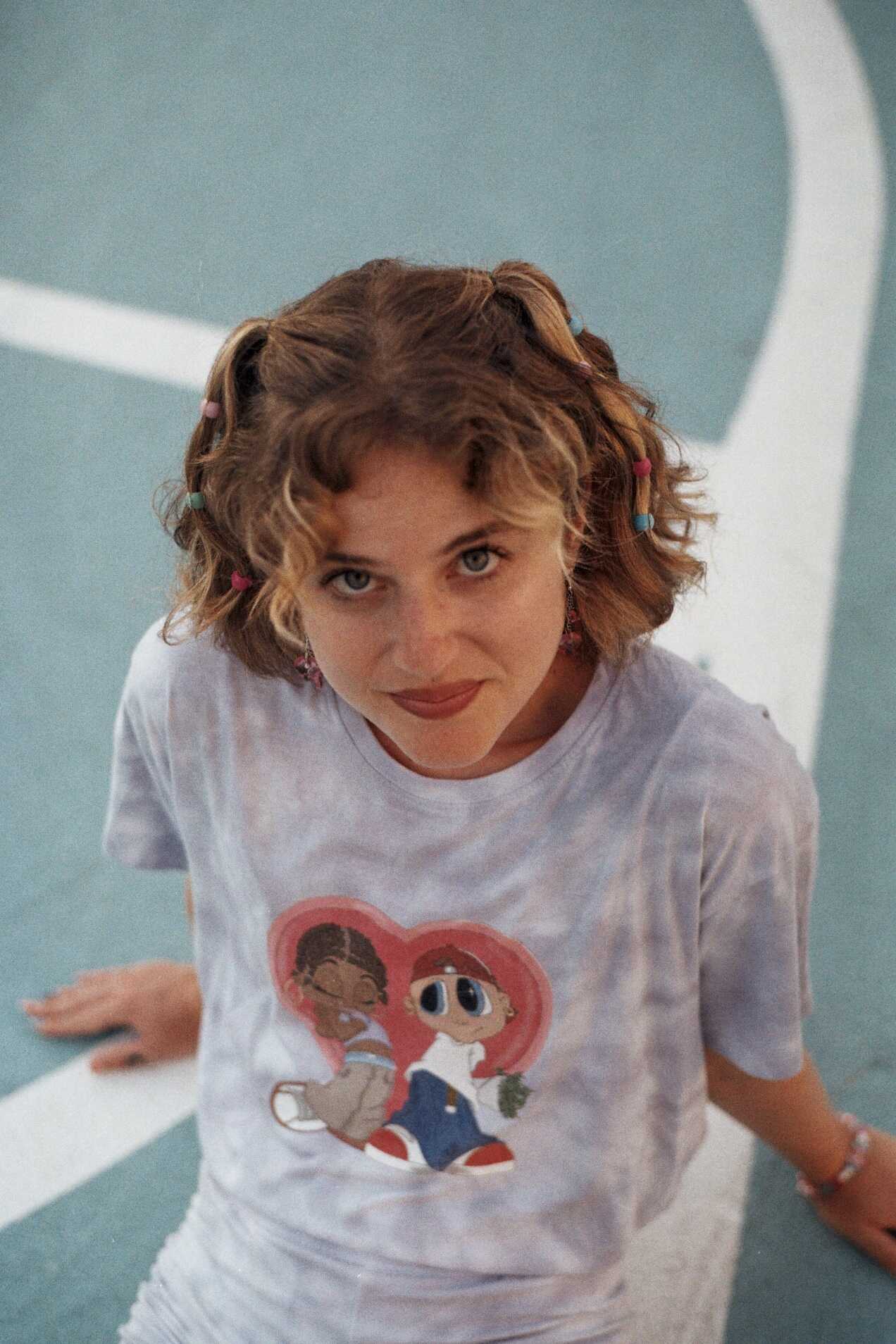 Potographies made by P0lvi.
H – How do you define your sets, in which style do you feel really comfortable?
HS – Hard, I love old school reggaeton and its origins, 38 Underground by Playero, for example, is a reference. From there everything that can be derived, like dembow or even Brazilian funk. I love the well marked drums and the specific letters.
H – What inspired you to create "After in the pool"?
HS – Last summer with my group of friends. I'm lucky to have a group of colleagues that when we get together are like 500, no kidding, but 20! Last year was a super fun summer, I wasn't working and there was no COVID19 so we were almost always partying. One of the best experiences was to finish the night in the pools, where there was never a lack of good music and good vibes between everyone.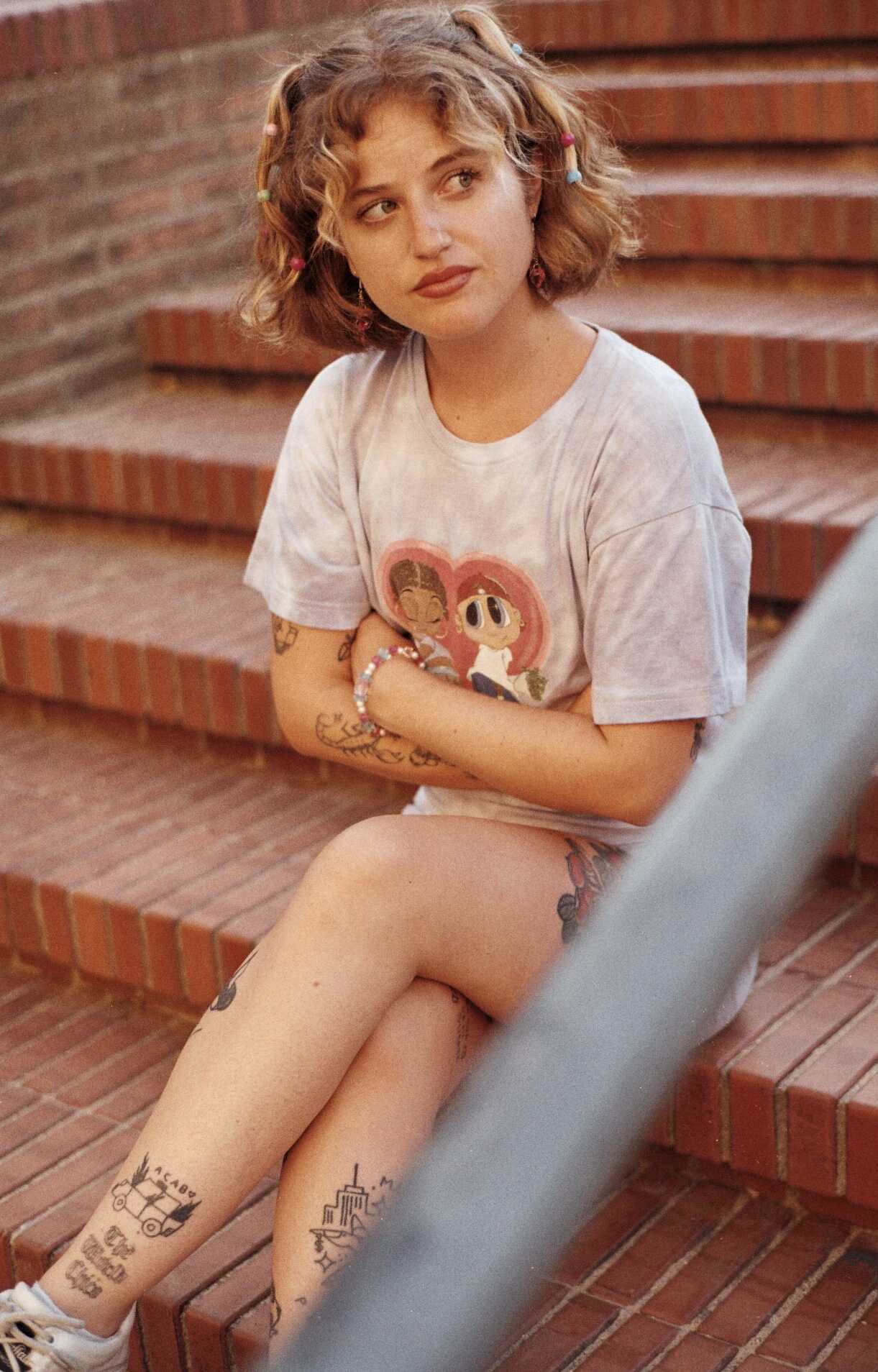 Potography made by P0lvi.
H – Your connection with art, illustration and the world of graffiti is evident in your imagination, what inspires you to create it?
HS – I consider myself a very creative and curious person, I love the term "mixed media" and I think it represents me quite a lot. I like to paint, make clothes, draw, paint and over time I have managed to create an aesthetic around these concepts. I'm very inspired by the 90's and its more "funny underground" scene, so to speak. I try to make my "work" be punk, but cute. Characters or concepts that inspire me are, for example, the Kriss Kross film, the kids from the Larry Clarck's KIDS film, illustrations of books for children to color, the graffiti of New York in the 90's, etc.
H – What do you expect from your set in Cruilla with the new normality in the background?
HS – Well, the truth is that I'm very happy and excited to play again after so much, I'm very motivated by the gig, playing with incredible guys like Juicy, Kyne and Maria Sioke. I'll do all the warmup from 20h to 21h so, come on time! I know it's not going to be the same as before because of all the security measures, so I take it as a good warmup of what's coming up in a few months, a place to show what we all like; have fun and enjoy dancing.