READ IN: Español
Fashion and skateboarding culture are part of the same identity that has become completely shielded thanks to its immersion in haute couture. Beyond OG skateboard brands like Palace, Fucking Awesome and Stüssy, the high-fashion scene has been inspired more than ever by their imaginations, with pro skateboarders taking the stage and making them the most sought-after models of the last decade. We analyze the industry's obsession with this subculture. SK8 OR DIE.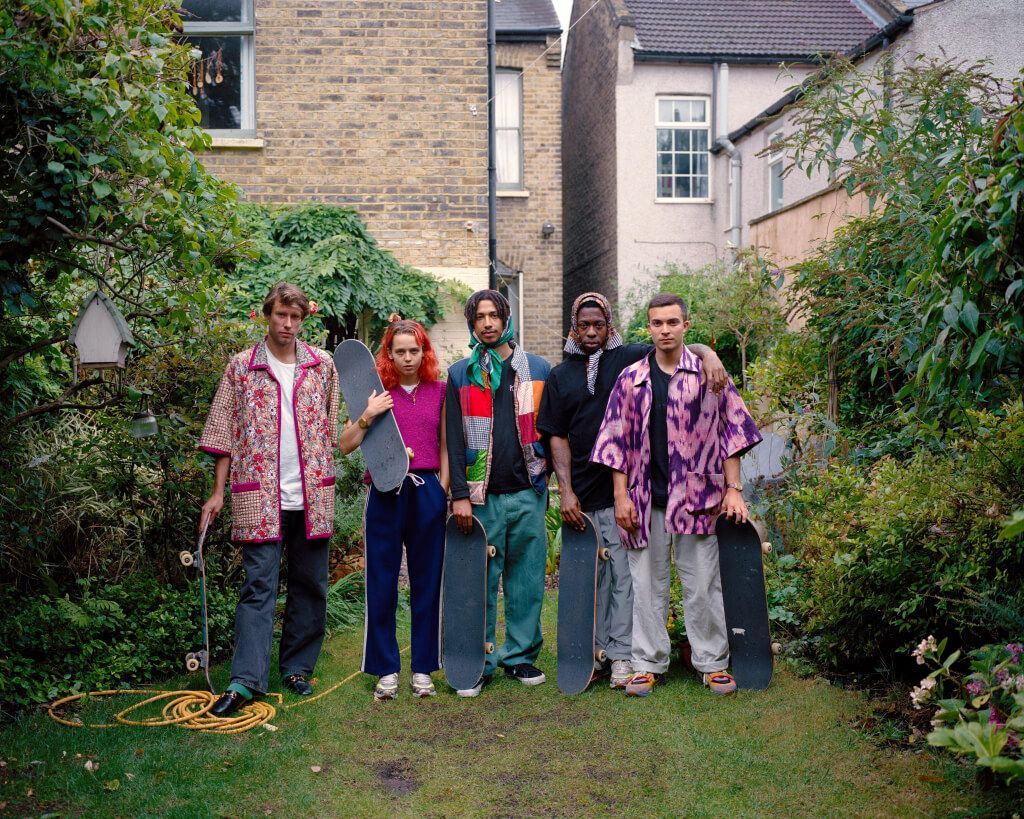 Although the influence of streetwear is decreasing on the scene, the inspiration of skateboarding culture lives on both the catwalk and in streetstyle, leaving its assigned conception of cultural appropriation in oblivion. These relaxed and oversized outfits of the original sk8 have been part of the identity of designers like Martine Rose, Alexander Wang or Gosha Rubchinskiy, and have constituted the archive of other more evident ones like Vans, Carhartt, Dickies or HUF.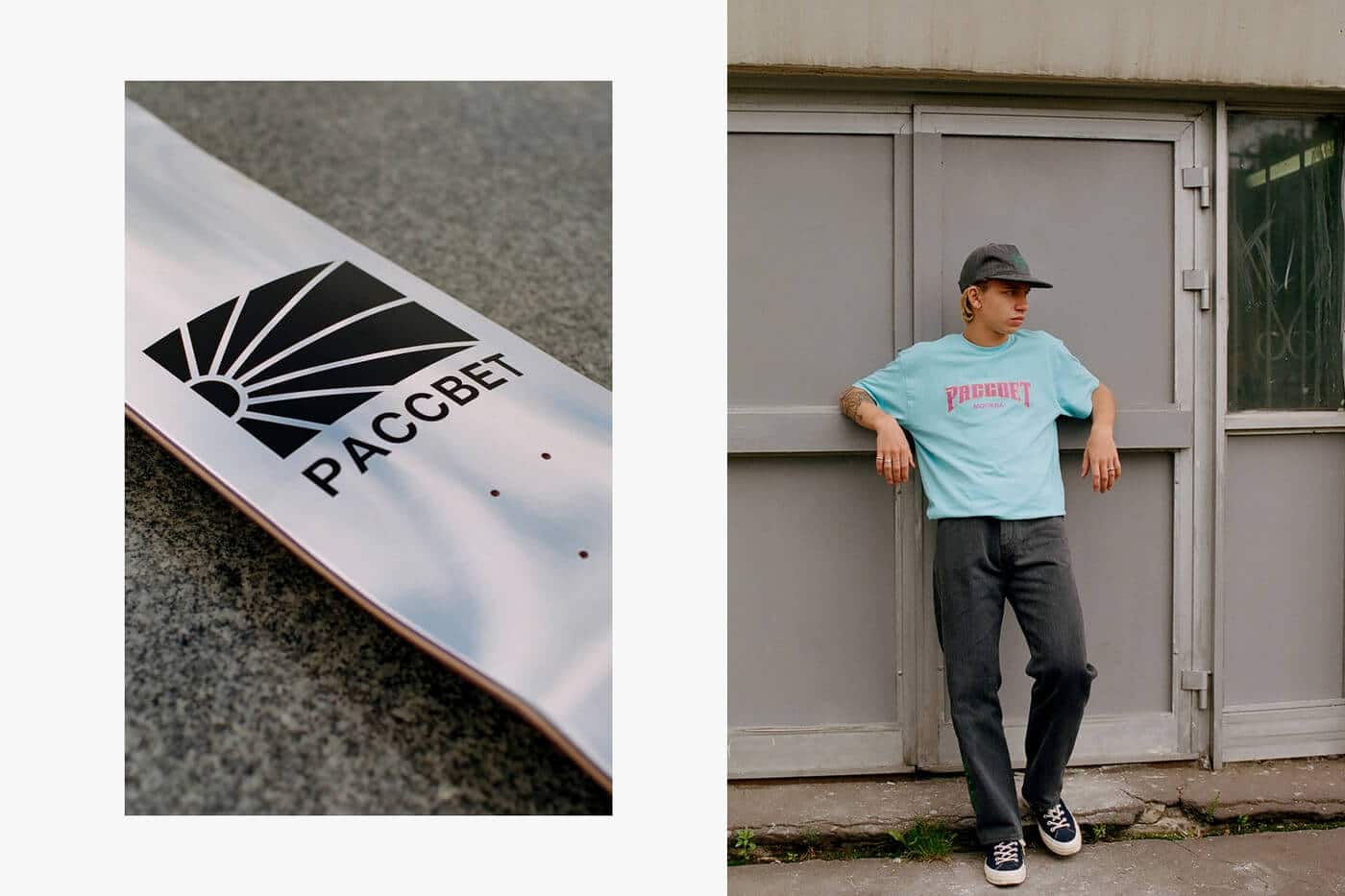 The fact that the world of skateboarding, its philosophy and aesthetics are connected to the fashion industry is not new. In the 80's, skateboarding clothes were already being experimented with, resulting in punk trend garments that are still a style reference today. An open and fluid culture that has reached the catwalks and campaigns of Louis Vuitton, Gucci, Berluti or Valentino.
RISING THE SK8 CULTURE
Streetwear brands like Kith and Undefeated have also stayed true to their skateboarding roots, sponsoring skaters and publishing their videos. As has Thrasher: the brand with the most bootlegs in history and a key magazine for the skateboarding imaginary since its foundation in 1981.
Other houses that were not previously linked to this world like Hermès, also put the focus on skate culture through the launch of a 3k skateboard. Not to mention the mythical collaboration of Supreme x Louis Vuitton in which the American brand sublimely merged its street codes with luxury.
Following the line of connection between skateboarding and haute-couture fashion, we do a throwback to the presentation of Dior Homme FW16: the episode in which Kris Van Assche made his models walk around a stage set in a skatepark illuminated with red neon. From it, a fashion film of the season was taken, set in Venice Skate Park and inspired by the neo-wave of skate culture.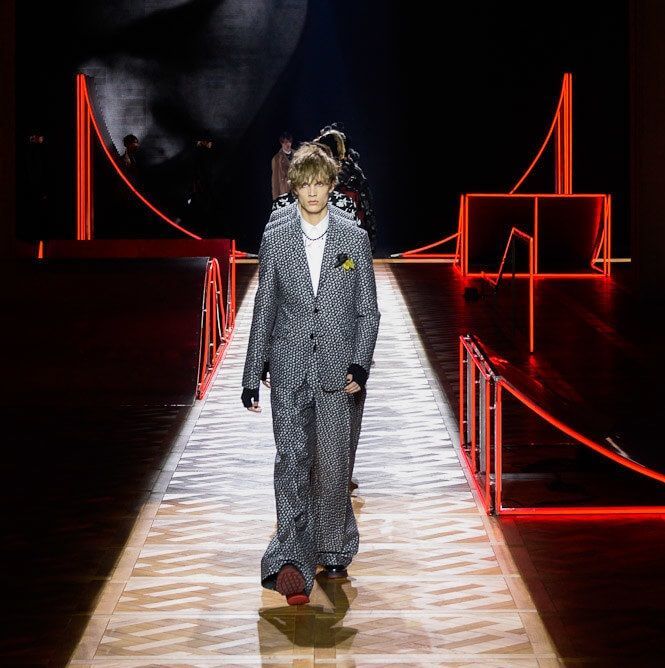 Other big fashion houses like Gucci also turned to the sk8 or die universe for their campaigns. This time, it was an editorial for the 'Gucci Grip' watch in which Alessandro Michele collaborated with skaters from around the world and artist Kieron Livingstone. In this visual exploration of global skateborading and its communities, kickflips and ollies generated the art campaign movement, which included members of the Californian queer skate group Unity, as well as Orlando Miani, the artist and skateboarder who participated in the Gucci Cruise 2020 campaign.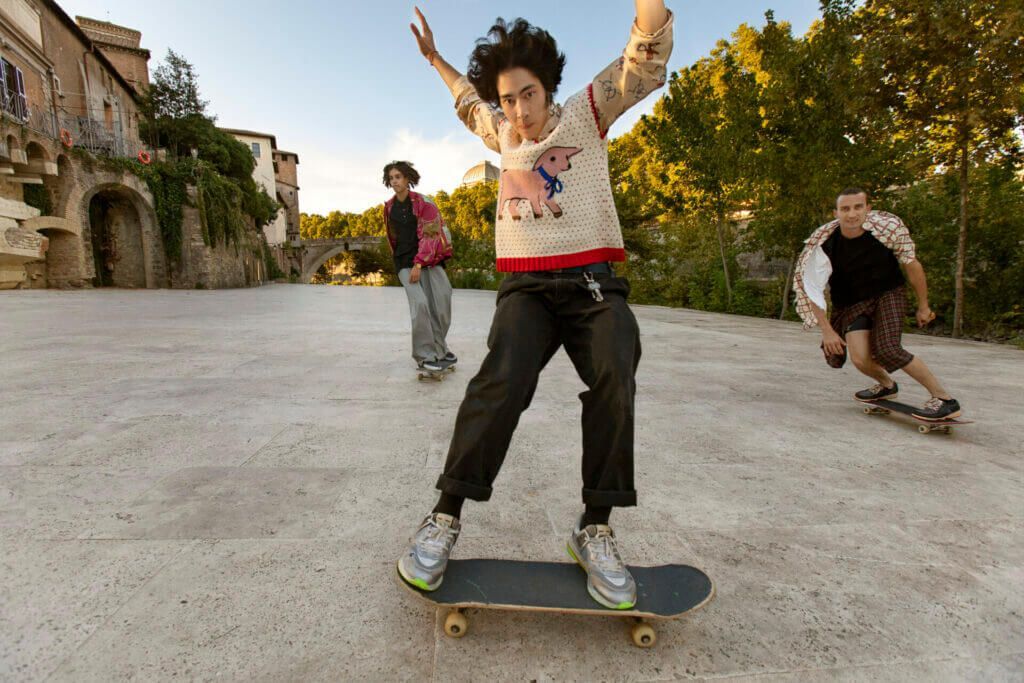 SKATERS INTO FASHION
Brendon Babenzien, Noah's creative director, once said it was perfectly clear why haute couture brands were fascinated with skateboarding: 'skaters are amazing, smart and creative, and people want a piece of what they have. It's that simple'.
The brands are looking for that dose of reality and transparency, connecting directly with the street and their style, through skaters who have gone from being in their underground bubble to being the faces of a new generation of fashion, lighting up brands and catwalks along the way.
The OG of the great revolution of the imaginary skater in fashion was Dylan Rieder: American skater who in 2014 starred in a DKNY ad together with Cara Delevigne and A$AP Rocky, and later was the face of an Alexander Wang campaign for Vogue.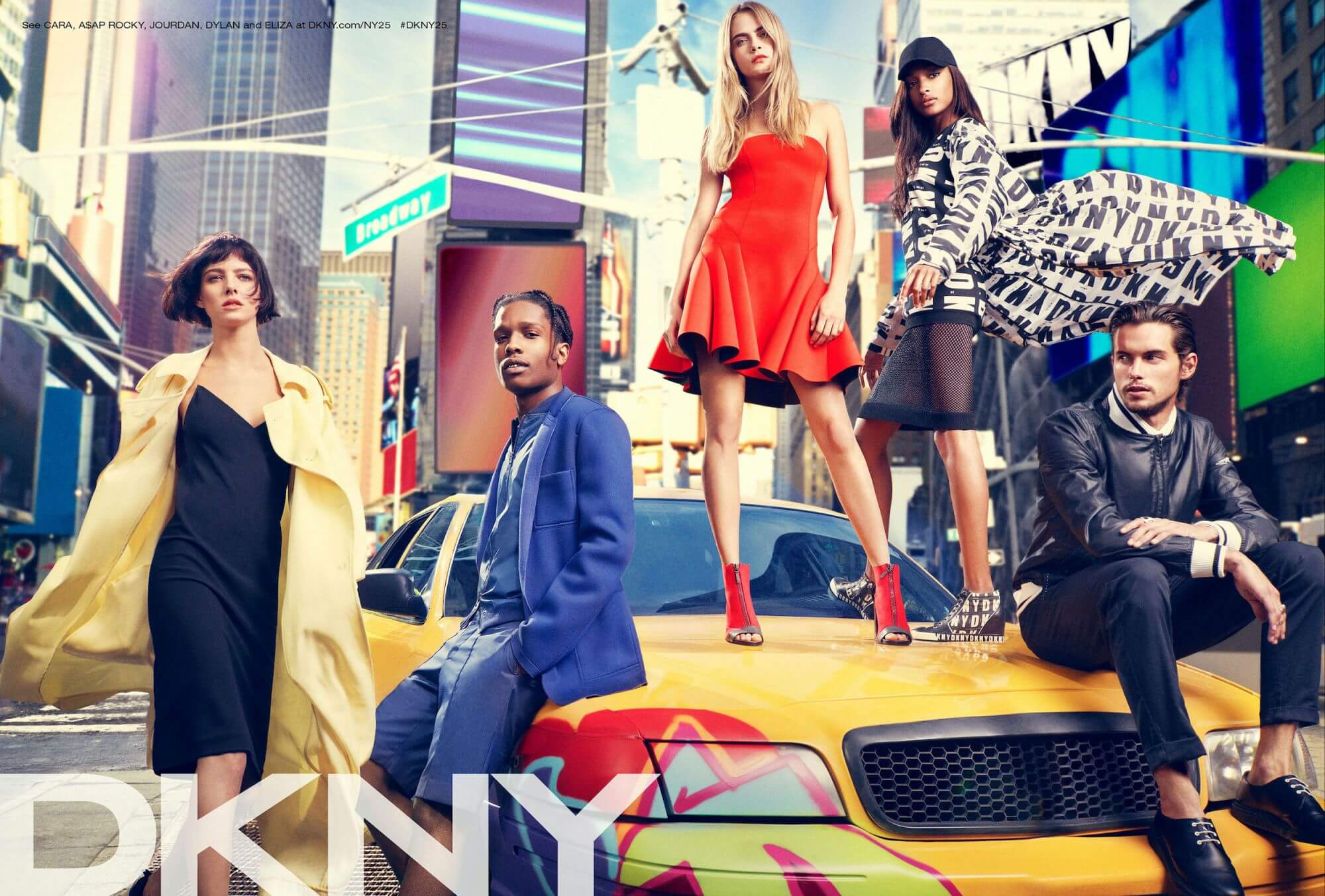 Rieder started a trend that would later be driven by the success and popularity of brands such as Supreme New York and Palace Skateboards. He did so in 2014 in Supreme's 'Cherry' video, for which he won the Transworld Skateboarding Award for Best Newcomer. In this way, he was able to achieve outstanding sponsors in the industry such as Huf, Fucking Awesome or Thunder.
Among others of the best skaters in the world like Sage Elsesser, Na-Kel Smith or Tyshawn Jones, who are part of James Jebbia's crew and the identity of Supreme, Lucien, Blondey Mccoy and Evan Mock have managed to stand out and position themselves at the top of the scene.
On Virgil Abloh's debut catwalk for Louis Vuitton was another of Palace's most famous faces: Lucien Clarke. The skater has starred in several campaigns and participated in many of the brand's shows, as happened in Paris on the catwalk inspired by The Truman Show, Magritte and the concept of time. Lucien was also chosen to represent one of the most interesting collaborations of recent years, that of Palace x Ralph Lauren.
Blondey McCoy is another of the original members of the Palace kids. The Englishman with Lebanese roots has gone backflipping with the design of his first Superstar shoes for adidas, and he's been the face of brands like Supreme, Burberry, Valentino, Berluti and Prada.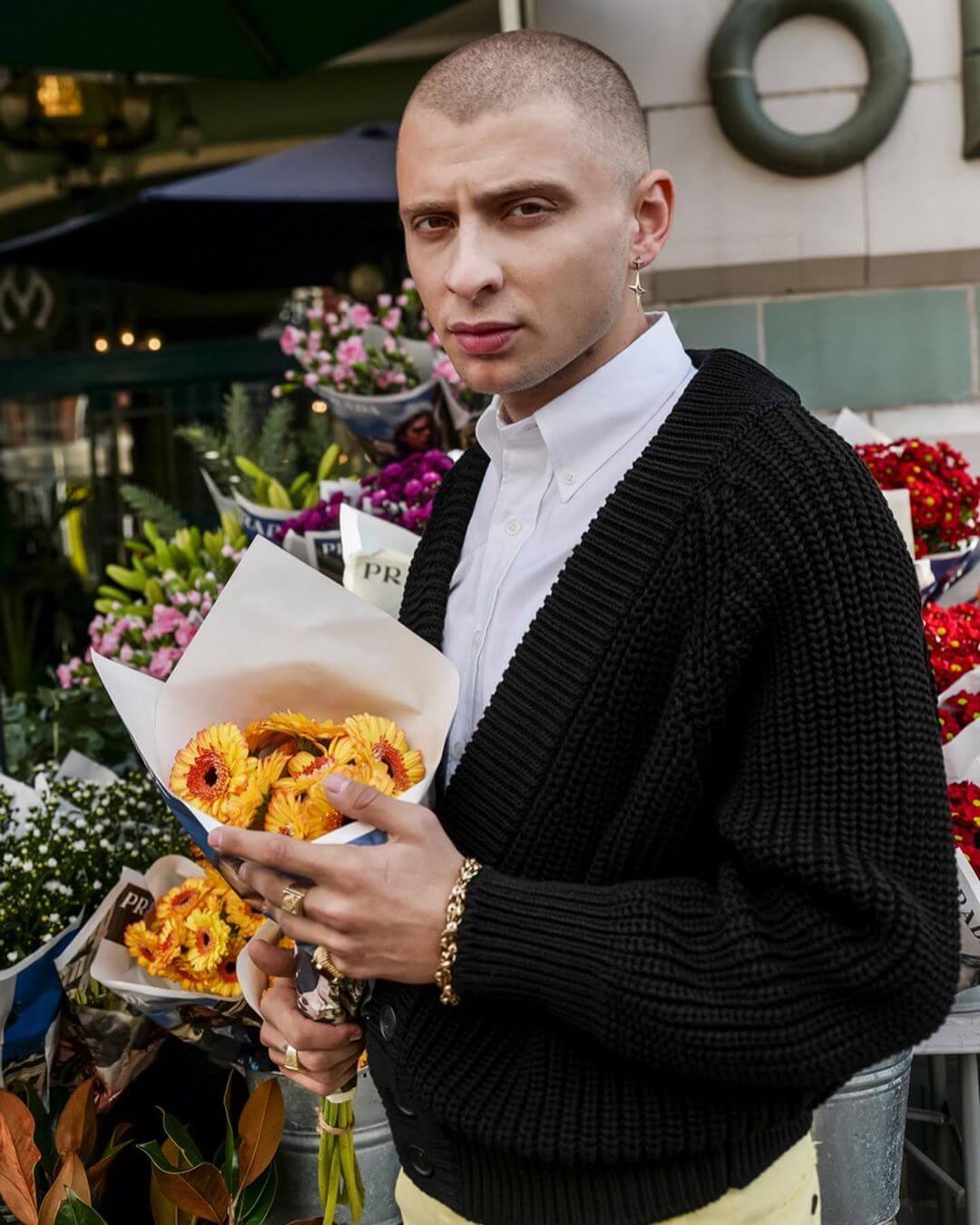 But if there's one skateboarder who's finished lighting the scene, it's Evan Mock. Ever since he was sponsored by Hurley when he was 15, he's passed through houses like Converse and Welcome. His outsider look and his skateboarding aura have won him the ad campaigns for brands like Rag & Bone, and he's walked the parisian catwalks for brands like ALYX and Virgil Abloh for LV.
 'Skate culture kind of controls every culture. If you think about cool kids, every cool kid is a fucking skater and looks good.'