READ IN: Español
Memes are all over the internet 24/7, being Instagram the most popular platform to make some fun of artists, politicians or athletes among many others. Fashion is no stranger to this new way of comedy and in Spain, there's an absolute king in joking about trends and creativity while providing very useful content related to this industry. @lasvirgilio is raising like warm soda, don't get caught by the tide.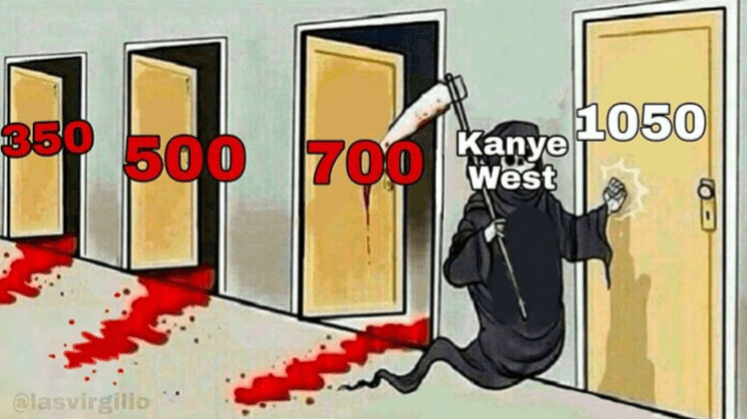 18 year-old freshman Design student in Barcelona's Uni, Karpa (as he wants to be known) started his journey as meme creator couple of years ago when posting some of his acid vignettes in his personal Instagram account. After the success those were experiencing, last year he decided to put that content in its own space and create a community around it.
His passion for fashion, archive designs and both international and Spanish culture made him grow quickly amidst a very diverse public. His jokes on all kinds of characters helped him develop a consistent idea that doesn't become boring or irrelevant. His clever memes link perfectly fashion content with sarcasm and social criticism and though some of them are fucking deep and just 1% of the population get to understand them, that indirectly gives him value in the form of knowledge for the people.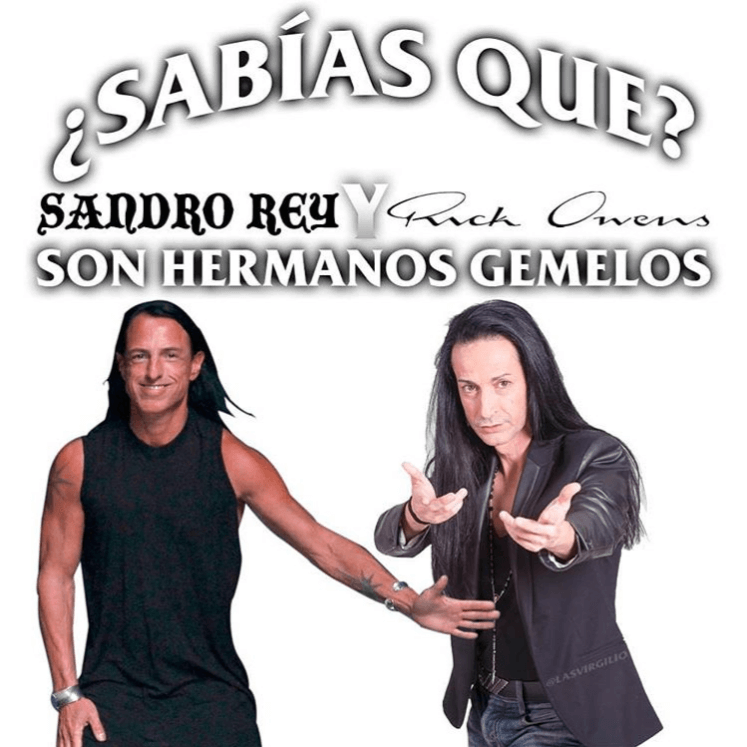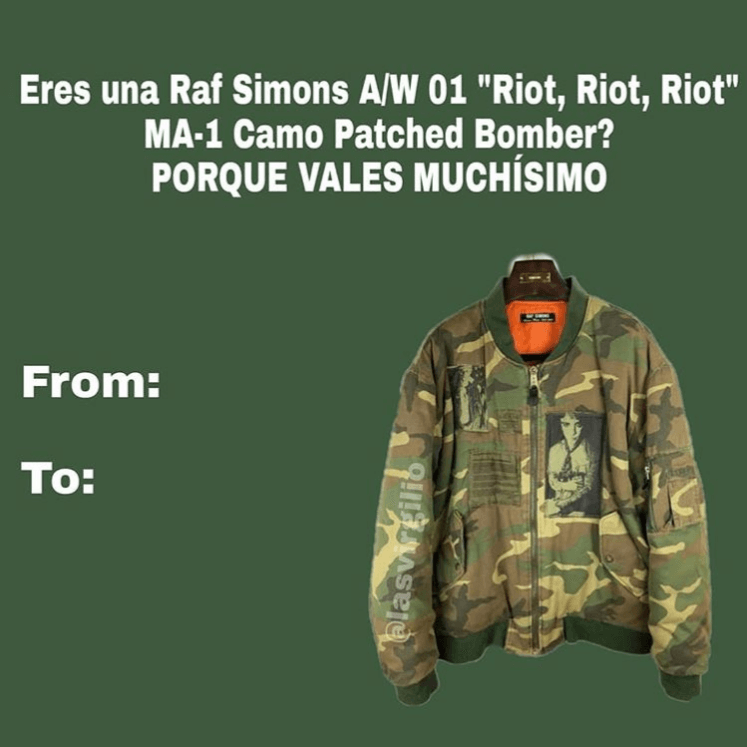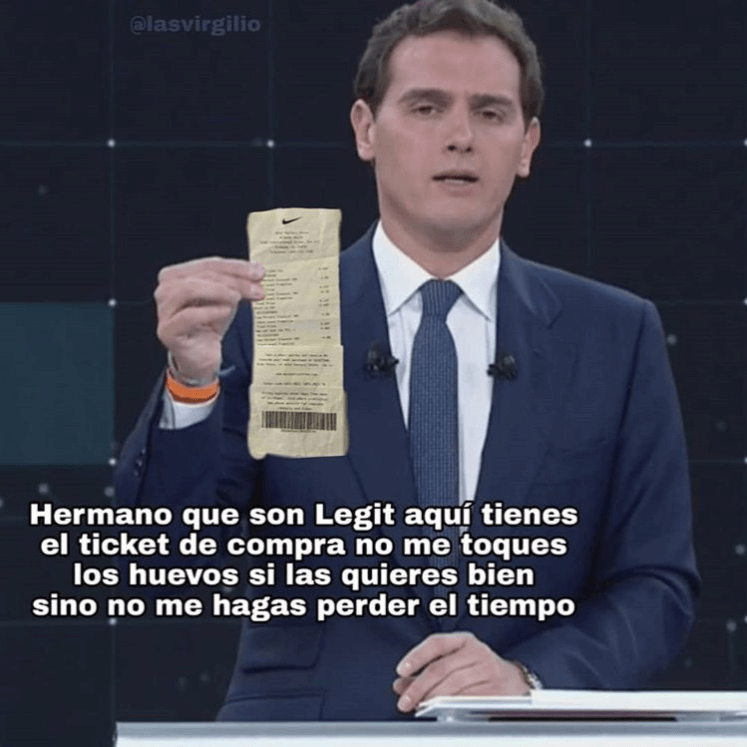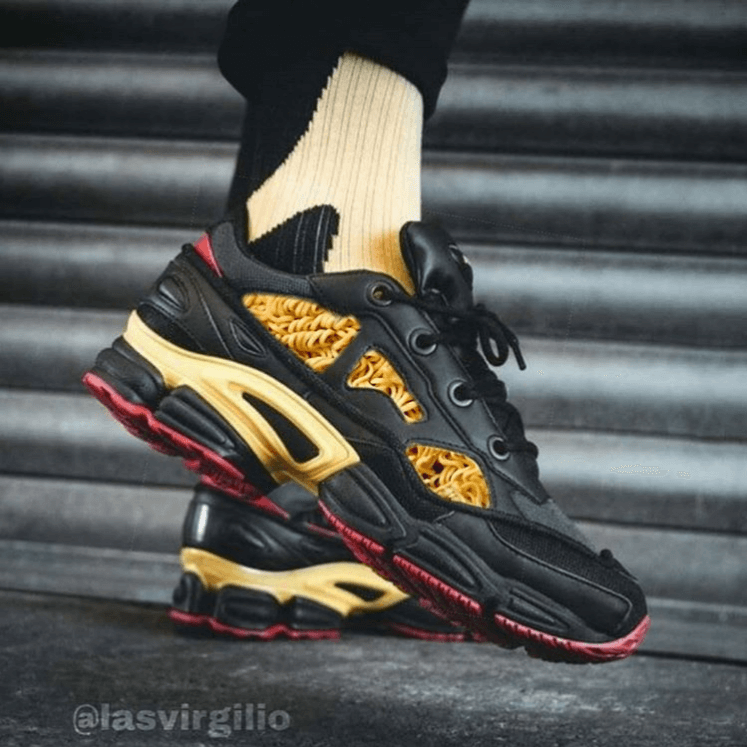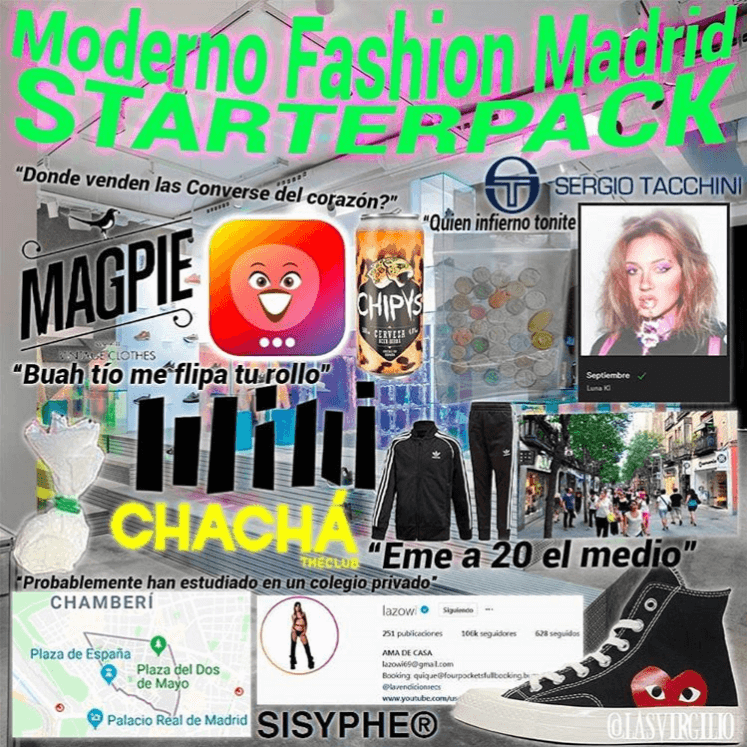 His account name @lasvirgilio stands for "The Virgil's" in Spanish, making a clear reference to Abloh's "The Ten" collab with Nike. The reference came straight from Yung Beef's song "Valentino Demons" where the artists says : "Tu puta sabe que yo estoy con las Virgilio". 
His sometimes edgy posts can annoy someone because of the lack of knowledge or sense of humor cause he goe all in in every post. @lasvirgilio ain't for everyone. Ask Calitos… Chiclin!!
Talking about his personal likes, Bladee (@dg_bladee) and Gab3 (@gab3) inpire his wardrobe and designers like Vivienne Westwood, Nigo or Rick Owens, to name a few, are the ones he looks up to when digging for the most outstanding aesthetic, avoiding the dumb hypebeast trend that drives youth these days, copy-pasting outfits from the Gram with no personality and sense of uniqueness.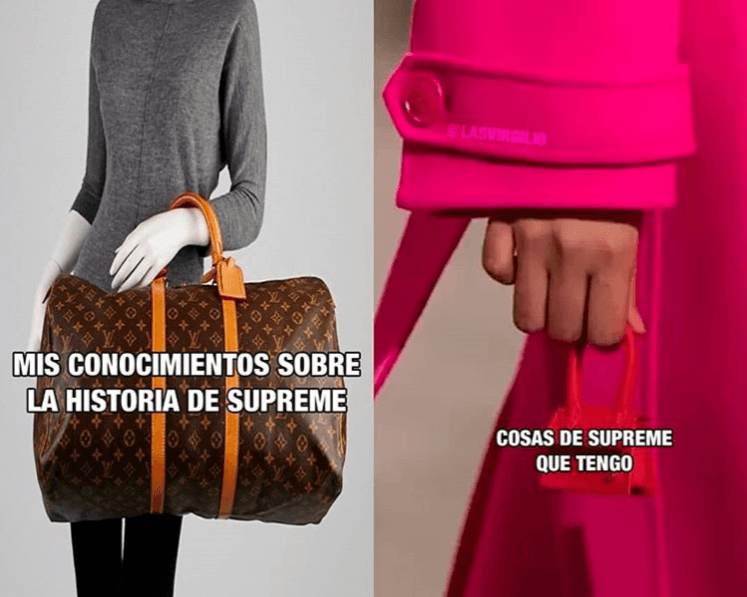 He's pretty dedicated to this unexpected full time job as content creator for his memes account, which makes him stay damn tuned to everything around the fashion industry and researching from the origins of brands, collections or anything related with this universe.
One of the most epic recent moments in fashion for him was when Virgil Abloh spray-painted Ralph Lauren flannels when creating Pyrex to sell them for triple the price. Such a boss move.
Back to his meme universe, it's important to highlight the intense feedback of his followers and haters, creating in his comments section some deep conversations about anything related to all the topics Karpa exposes in his feed, proving he's becoming relevant among them and awakening the curiosity of all those young kids interested in fashion and design with the sharpness of his memes. In his profile you'll find mockery about outfits, the ridiculous trends young kids support these days, his famous envelopes (one of my favs) and direct jokes on wrongly-called fashion YouTubers that arises the hate of their followers when  @lasvirgilio exposes them.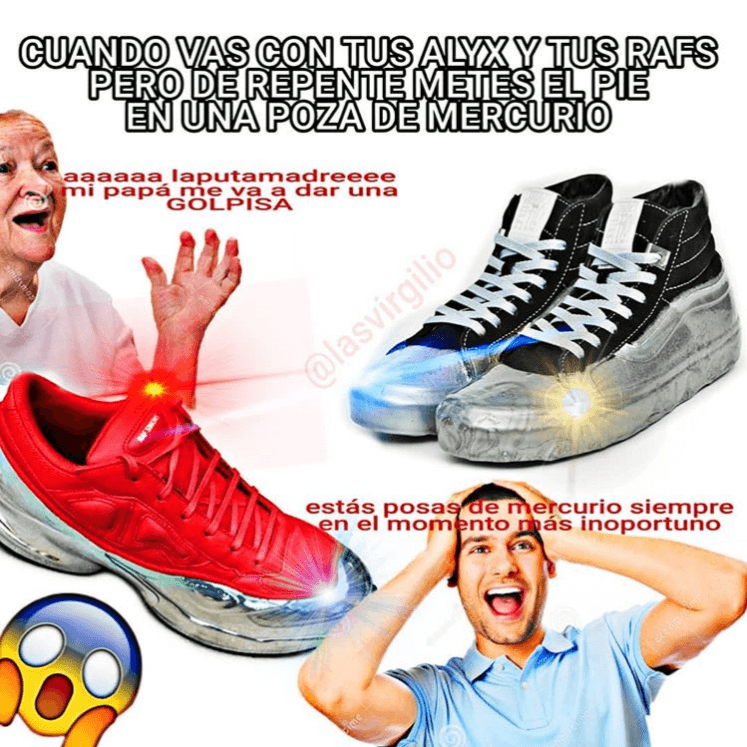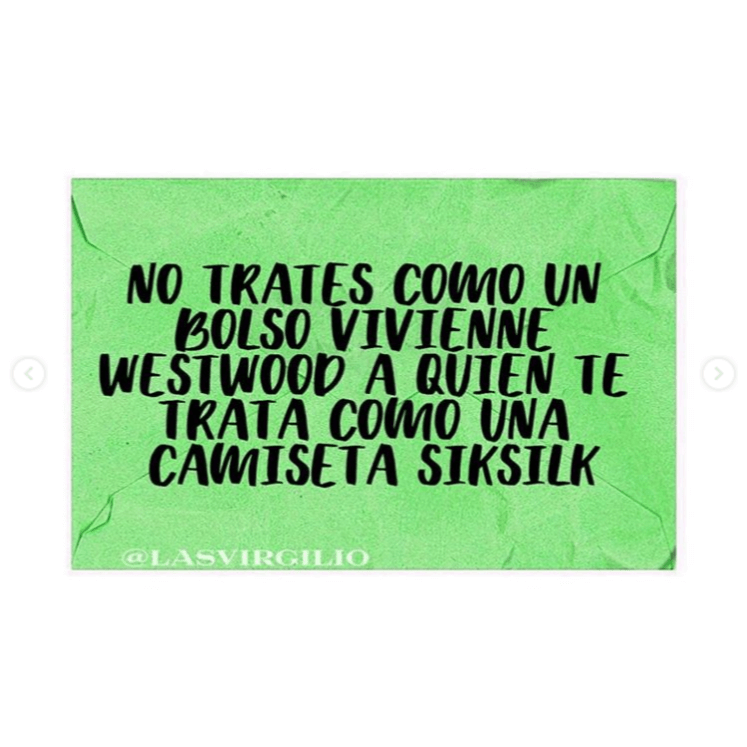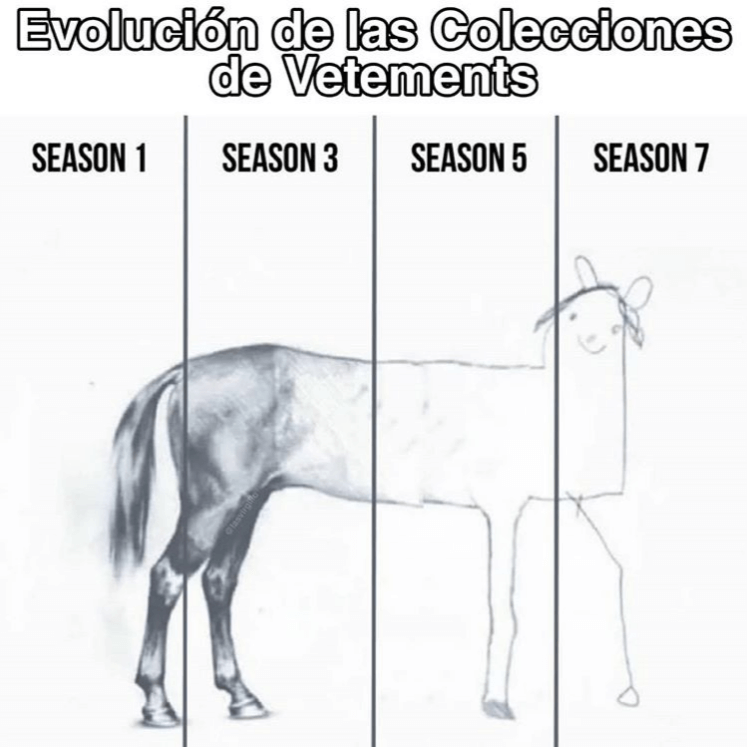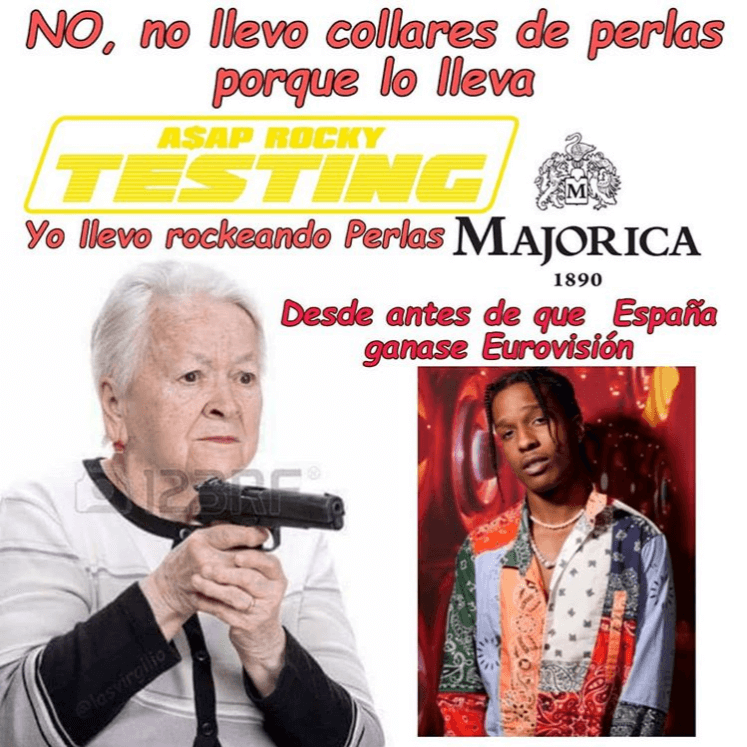 Fashion content goes way beyond lookbooks and trends and @lasvirgilio masters with ease the flexibility of an industry that needs to make fun of itself more frequently. In the meantime, follow this young creative mind and have some laughs, or not…