READ IN: Español
The sportswear brand, Li-Ning, was one of the latest to present its Spring/Summer 2022 collection for both men and women, coinciding with the Reframing Perspectives music festival held in Sayna, on the Chinese island of Hainan.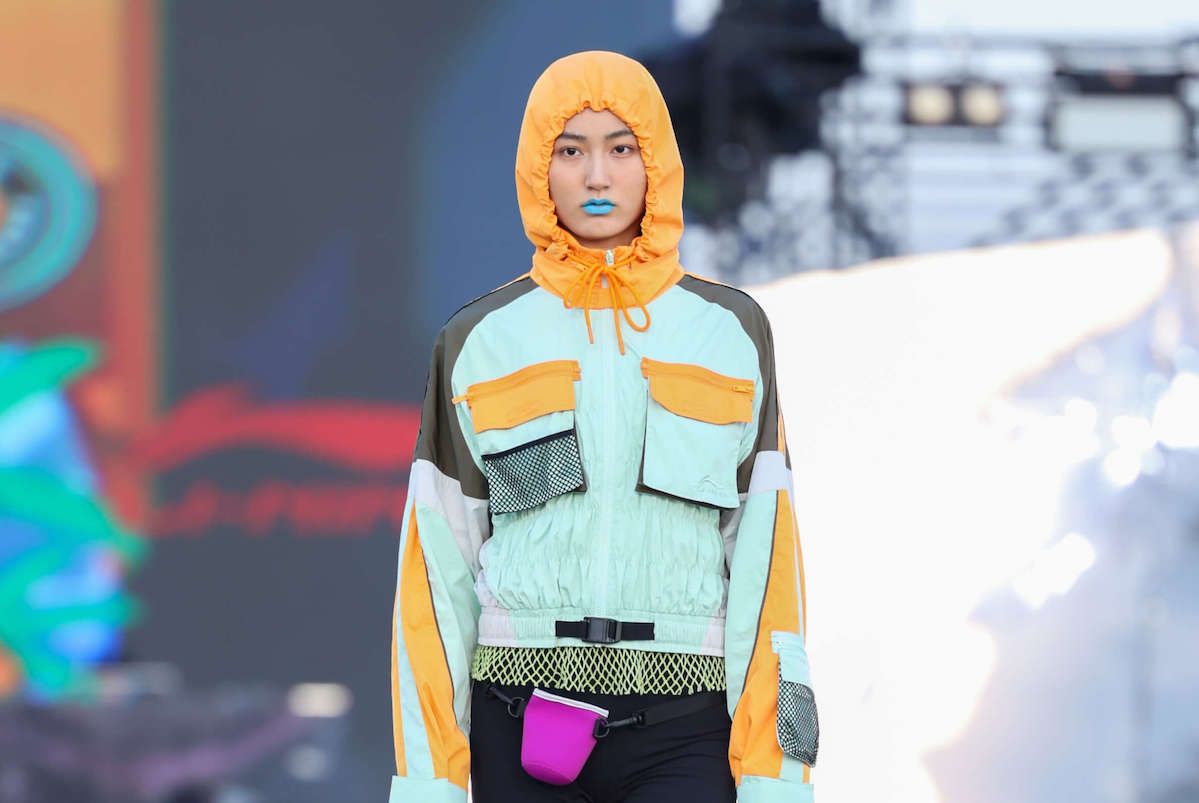 Taking inspiration from the world of origami and combining it with Li-Ning signature athleisure style, we were once again able to enjoy the crazy colour combinations, the relaxed, exaggerated and loose silhouettes and the exquisite result, the fruit of the union of all these factors, converted into garments and accessories characterised by their versatility and related to the world of rock climbing, cycling, hiking, motocross and rafting.
Among the items in the collection, we should mention the textured print T-shirts, the reversible, water-resistant outerwear and the loose-fitting trousers combining elements of Chinese culture with the traditional arts of origami. On the footwear side, we have to highlight the launch of multiple new or adapted styles in elegant and sober colour palettes, such as the Cosmos Premium, a model which fuses the design language and line expression of Mr. Li Ning's award-winning Classic 1992 shoes.  We also have to mention the Millennium Era or the Wu Xing II.
Do you agree with us that Li-Ning has explored new strands of sporting gender identity through their latest collection?
If you haven't yet had time to check out the Spring/Summer 22 collection, now is the time.