READ IN: Español
Marlo Studio (@mmarlostudio) recently presented its latest collection, "Last Day On Earth", in the capital. What if today were our last day on Earth? This is how forceful the new proposal of Marcio Lopes, creative director in association with Zsolt Nagyváti, artistic director, is presented. Under a gothic-futuristic appearance, the most primitive and marvellous essences of humanity are hidden.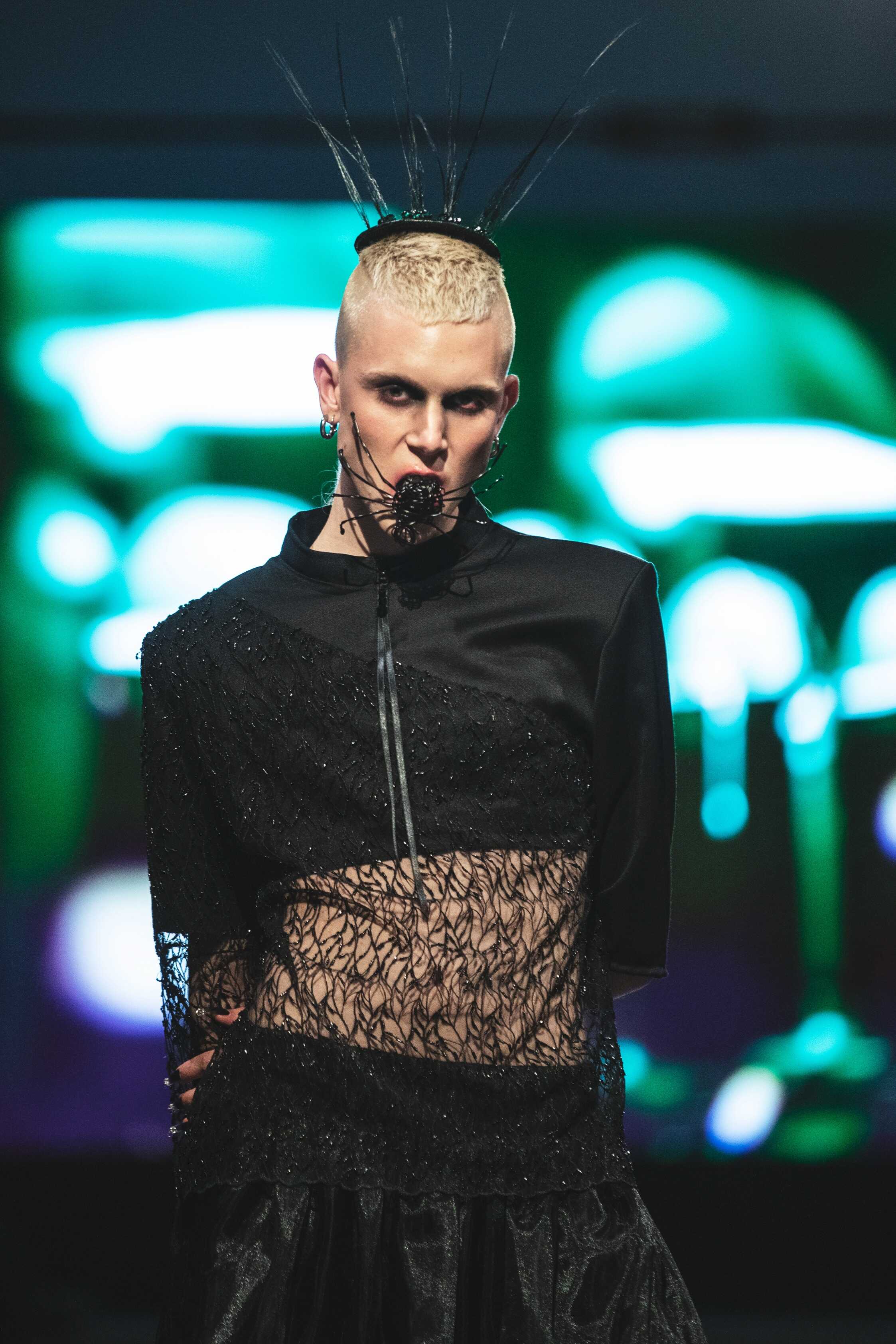 Where some see the end and with it, fear and despair, others are able to reflect and appreciate the time lived. Marlo is built on mystical foundations with relevant meanings that take over its garments and prints. The label is characterised by being meticulous in the whys and wherefores of everything; there is no stitch without a thread and for this reason, it has more and more followers.
The collection is built on the idea of the impending apocalypse, but the foundations that precede it are of acceptance, love and community. There is no room for selfishness or self-interest, everything disappears except what really matters, the feeling of having lived and the freedom to be who you are.
The designs reflect the physical and mental scars of experience that are part of personal evolution and maturity. The jewellery that completes the collection is the closest legacy; it is also the everydayness that warms our hearts. The selected colours symbolise the environment, nature, darkness and light.
Marlo's first 2022 collection lands
The transparencies show the purest self without concealment. The fluidity of the garments continues to embody that sense of liberation that accompanies the atmosphere of Marlo's new collection from minute one. In terms of fabrics, Marcio and Zsolt opt for the familiarity of cotton, organza muslin and vinyl. All in all, "Last Day On Earth" is one of the label's most complete and brilliant works.