READ IN: Español
Miu Miu and her creative director, "THE ONE AND ONLY", Miuccia Prada, have just presented their latest collection. Named "Maritime" and inspired by the 7 seas, Miu Miu's latest collection is undoubtedly a tribute to the ocean.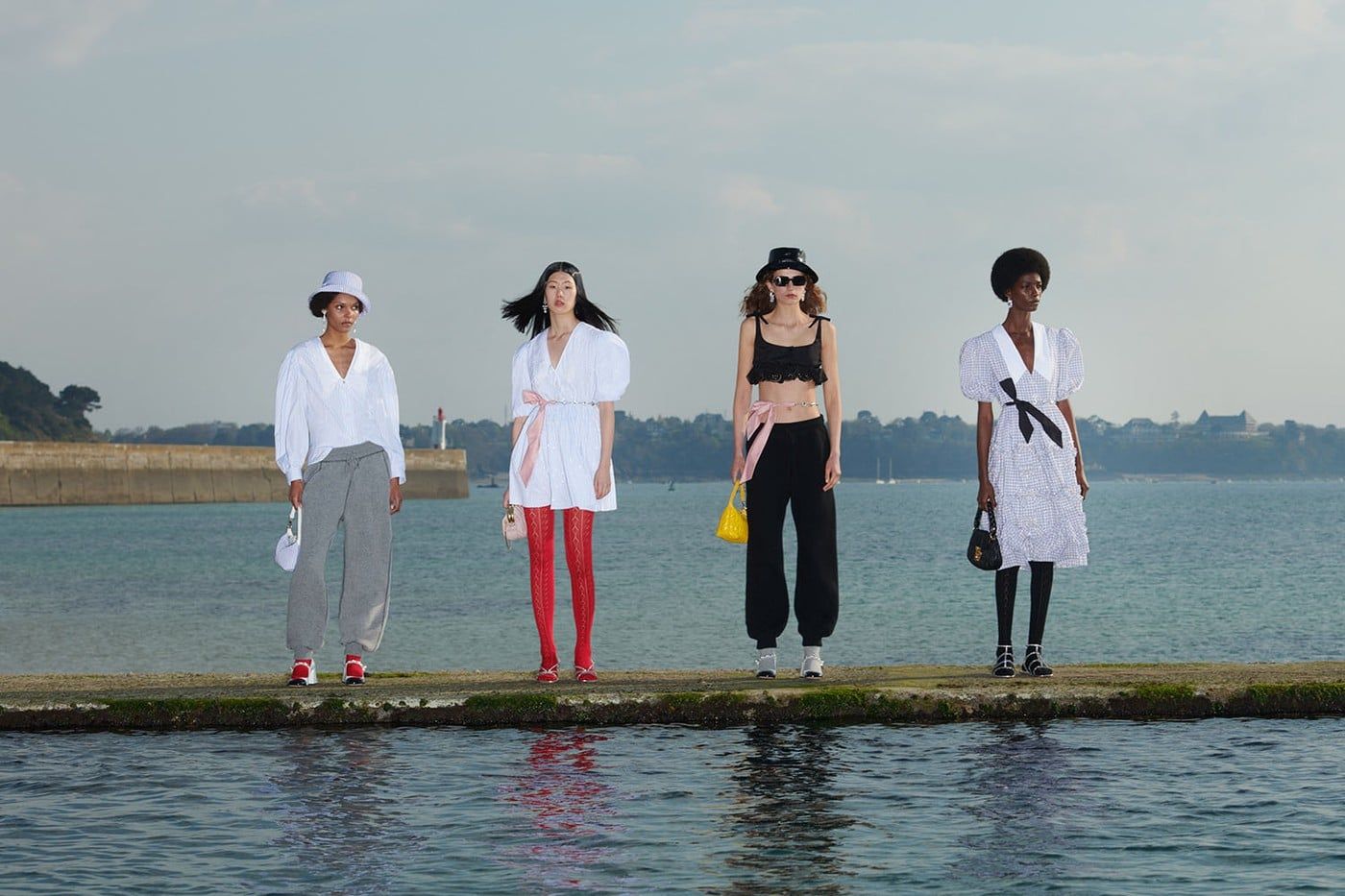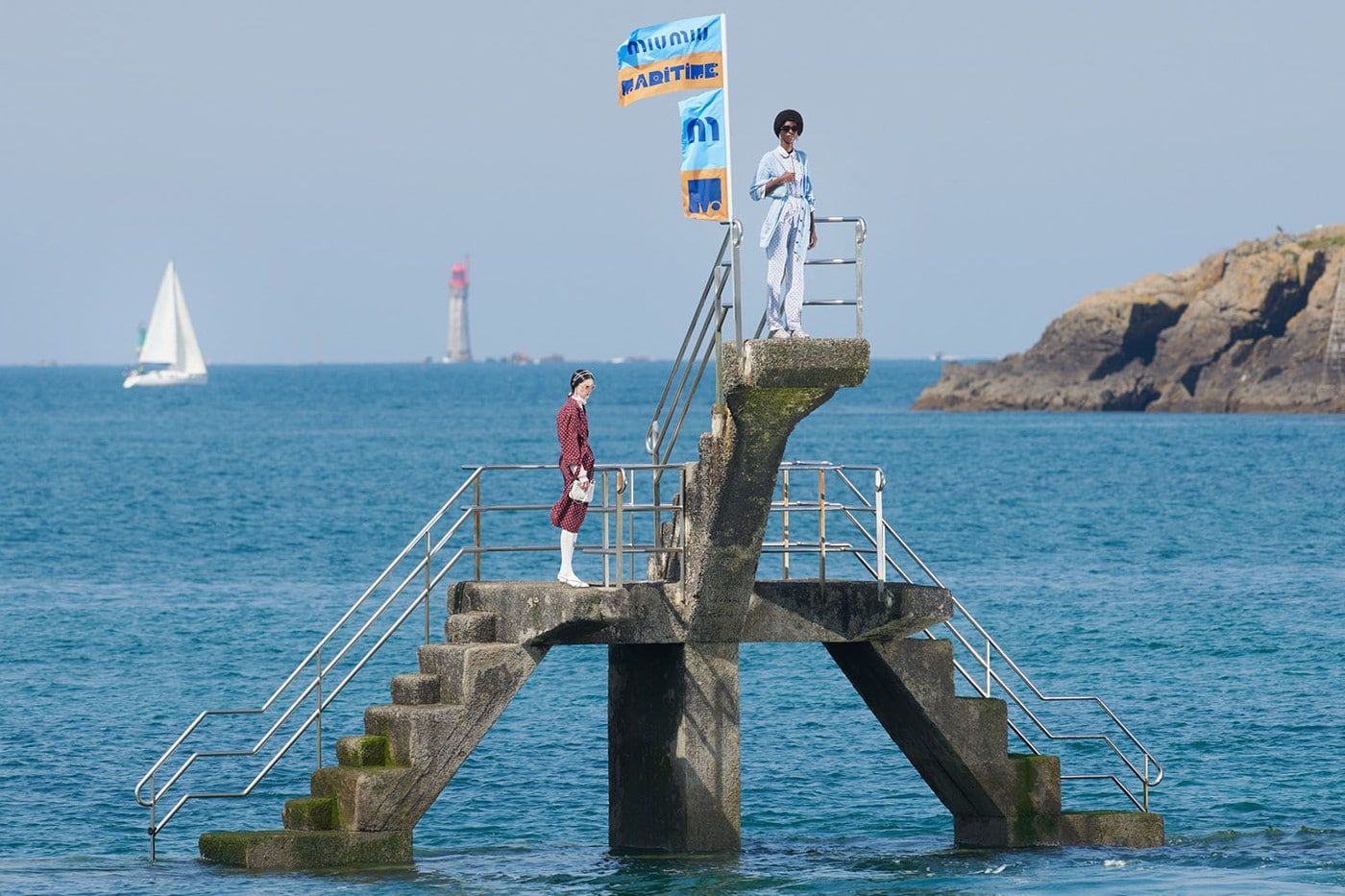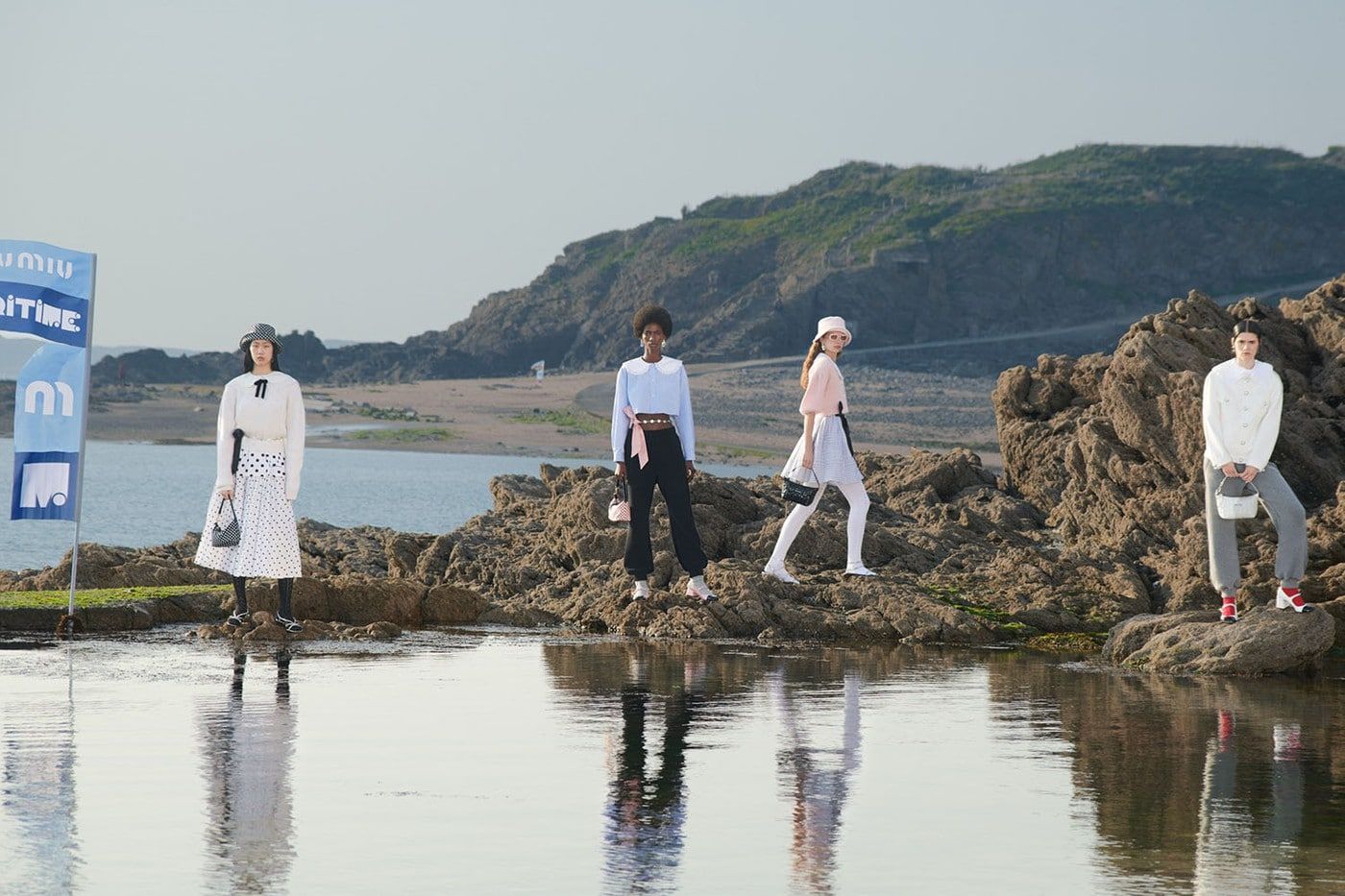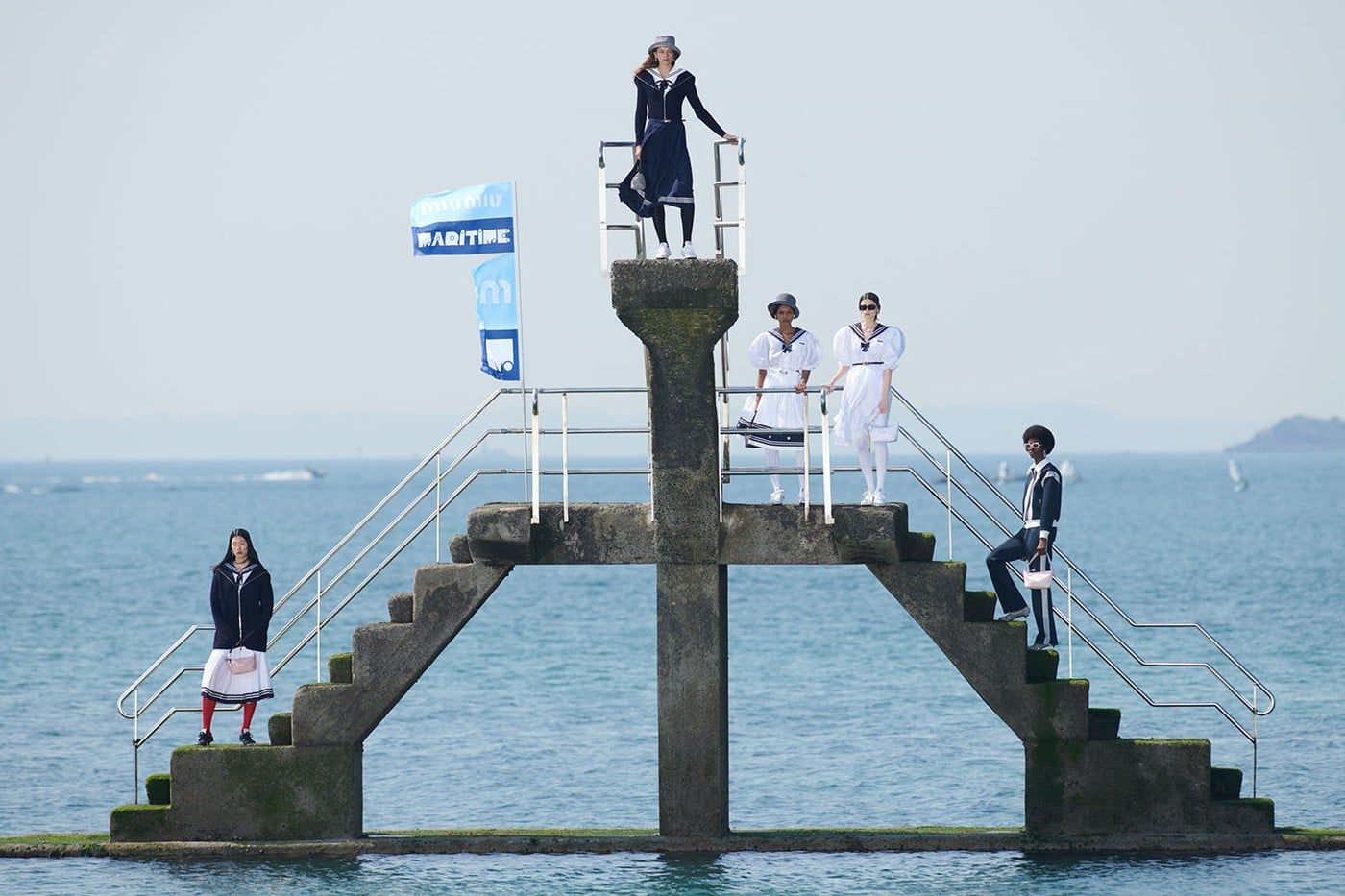 This tribute comes in the form of a collection in which feminine, sailor-style silhouettes predominate. Miuccia seems to have received a lot of inspiration from the nautical environment, as both the patterns and the colours that predominate in this line reflect this "inspo" to perfection. Regarding the colours and fabrics that we can find in "Maritime", we can see how powdered pinks, blues, whites and soft browns dye parts of the garments. All these pieces are full of delicate details such as round sleeves, lace or bows and are made in light fabrics such as satin pois, poplin and cotton denim.
The collection also features a wide range of accessories, such as hats, bags and belts that come in a range of summery tones and shapes.
Take a look at the gallery and if there's something you like, stop by their shops or the Miu Miu website. All the collection is on sale now.