READ IN: Español
Nothin' But Paper is the green version of the world's most popular card game. UNO has released 112 cards with 100% recycled materials.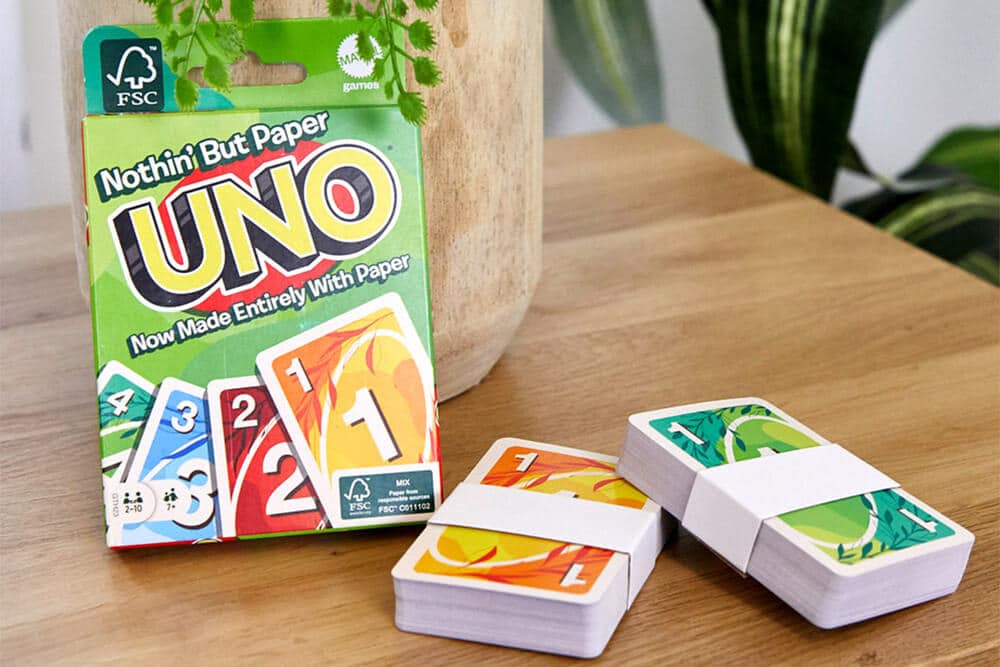 The latest release of Mattel has completely eliminated cellophane from its format and the only material used to make it is paper. Both the package and the 112 letters are now completely recyclable.
The US toy company has submitted this proposal as part of the initiative promoting the single use of recycled or bio-based materials for all its products. The company expects to achieve this by 2035.
For now we are satisfied with enjoying UNO Nothin' But Paper which is already available at Amazon for only 5€. What are you waiting for to buy it?