READ IN: Español
At this point, nothing surprises us about the Swiss "creative". His penchant for getting into puddles is already known to everyone, so this kind of attitude has become the norm for him. This time, the fight against racism is the subject of his latest big idea. Philipp Plein knows how to get attention.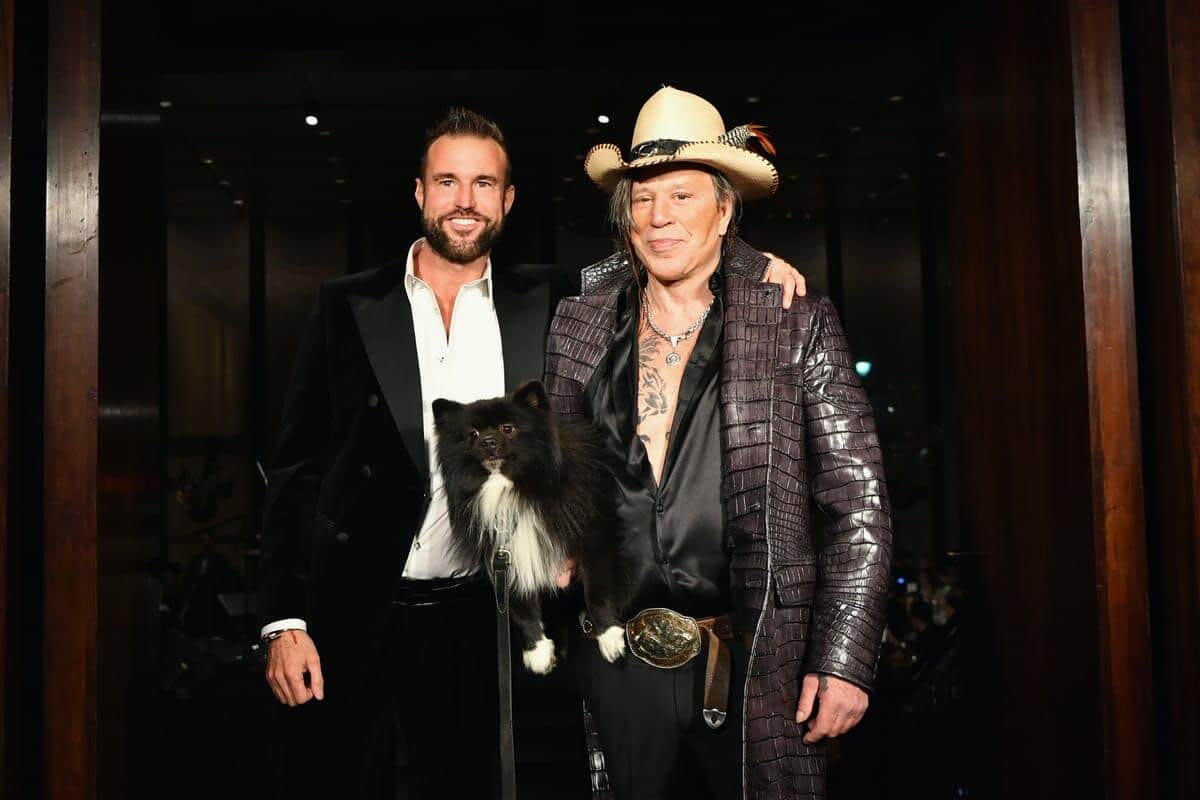 The current context demands concrete action and transparency. The delay and lukewarmness of fashion companies in supporting the fight against racism has left high and dry many of the world's big names. It is intolerable that an industry that boasts of its diversity, inclusion and progressiveness has had such a timid and hypocritical reaction at the most important moment in this cause since MLK. The consequences will not be long in coming.
Within the fashion universe we find everything. Including Philipp Plein. The founder of his eponymous brand is back at the centre of the controversy, once again. To put us in context, we go back to July 2019. Almost a year ago, Plein posted on his IG account an image of his new PHANTOM KICKS on one of his Ferraris. For those of you who don't know him, the Swiss "designer" is a person with humble and not at all extravagant tastes. He never shows off the money he has or the luxury life he lives. If you see his IG, he might look like a Jersey Shore character who has done very well with his night-club shows.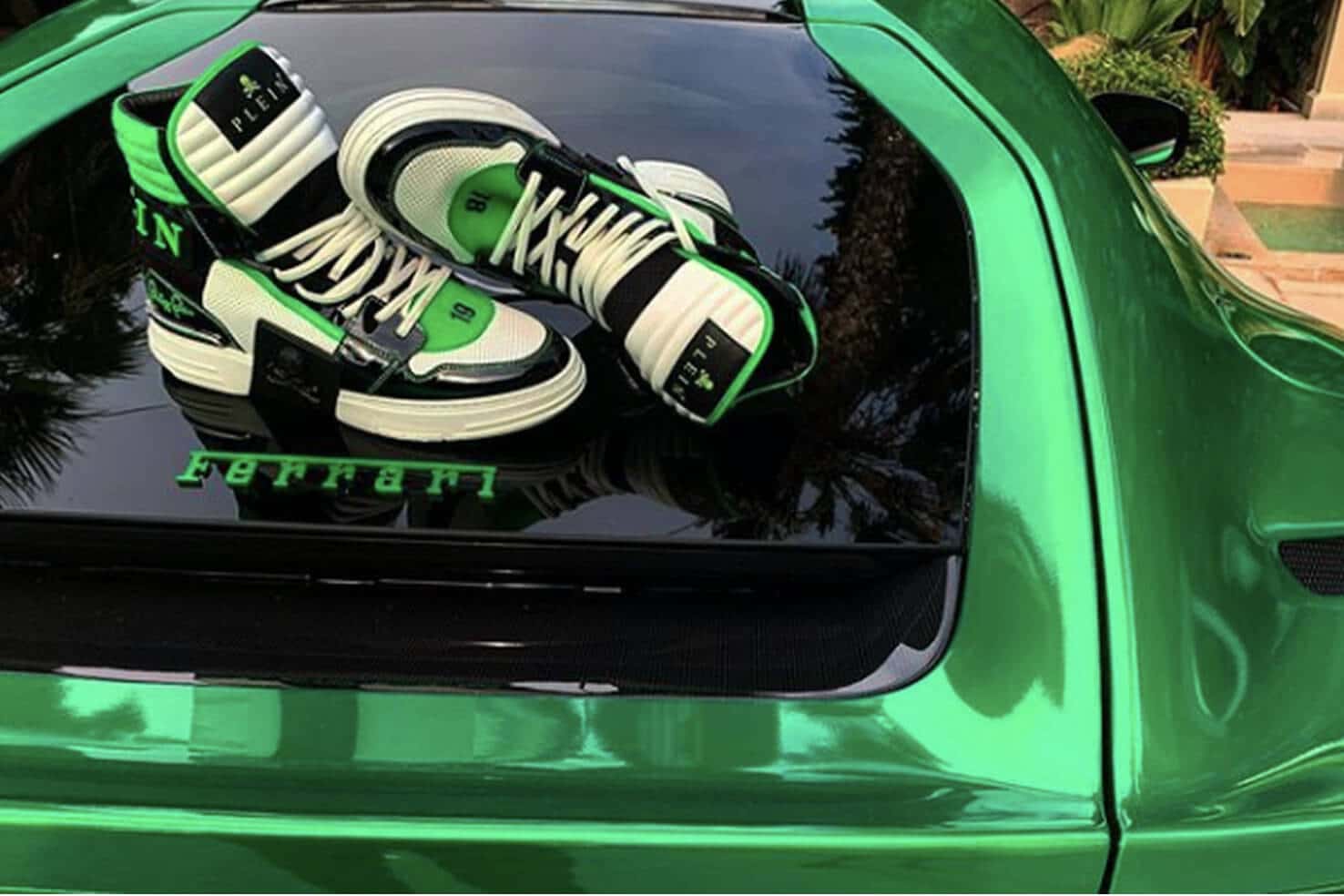 For this reason, Ferrari (@ferrari) asked him not to advertise his shoes alongside his Cavallino Rampante, as there was no commercial association between the two companies. As bold as brass, Plein refused to disassociate such promotion from the image of the Italians and a shoot-out ensued. Ferrari took legal action against the "designer". Just so we understand it, the Maranello-based do not want their legacy and their image of sophistication and elegance to be associated with the maximum expression of bad taste and the absence of aesthetic criteria. Yup, with Philipp Plein. The Swiss man argued that the Ferrari 812 in the photo is his property and that he does what he wants with it. A year later, they are still fighting, although today there is an unexpected twist in the script of this legal plot.
A few days ago, Philipp Plein went to his IG account to propose a solution to this conflict. Incredible as it may seem, this guy asked Ferrari to end the litigation for the misuse of the Italian brand by alluding to the fight against racism. In a statement that has yet to be found meaningful and coherent, Plein suggested that the transalpine people should come to an agreement. The lawsuit filed against the "designer" requests the payment of $2 million for the improper use of 812 in a promotional action of the Swiss. Taking advantage of the delicate situation of the African-American community, Philipp Plein asked to settle with the payment of $200,000 to the Gianna Floyd Fund and nothing has happened here. The reaction of the Italians was basically WTF bro! What has to do wheat with chaff? Only Philipp knows.
Maybe he was trying to soften Ferrari's heart. Maybe he ran out of strategies to get around the $2 million payment. Who knows? The point is, the Cavallino Rampante people said there'd be a deal, but nothing to do with the foundation. Seriously, Philipp, hire a competent press officer.
Don't forget that this is the same character who took out a capsule "honoring" Kobe Bryant days after his death. He defended himself by saying he was ready. Philipp Plein knew that Kobe Bryant would die and did not avoid it to make a few dollars off the misfortune. The surreal loop is endless with this guy.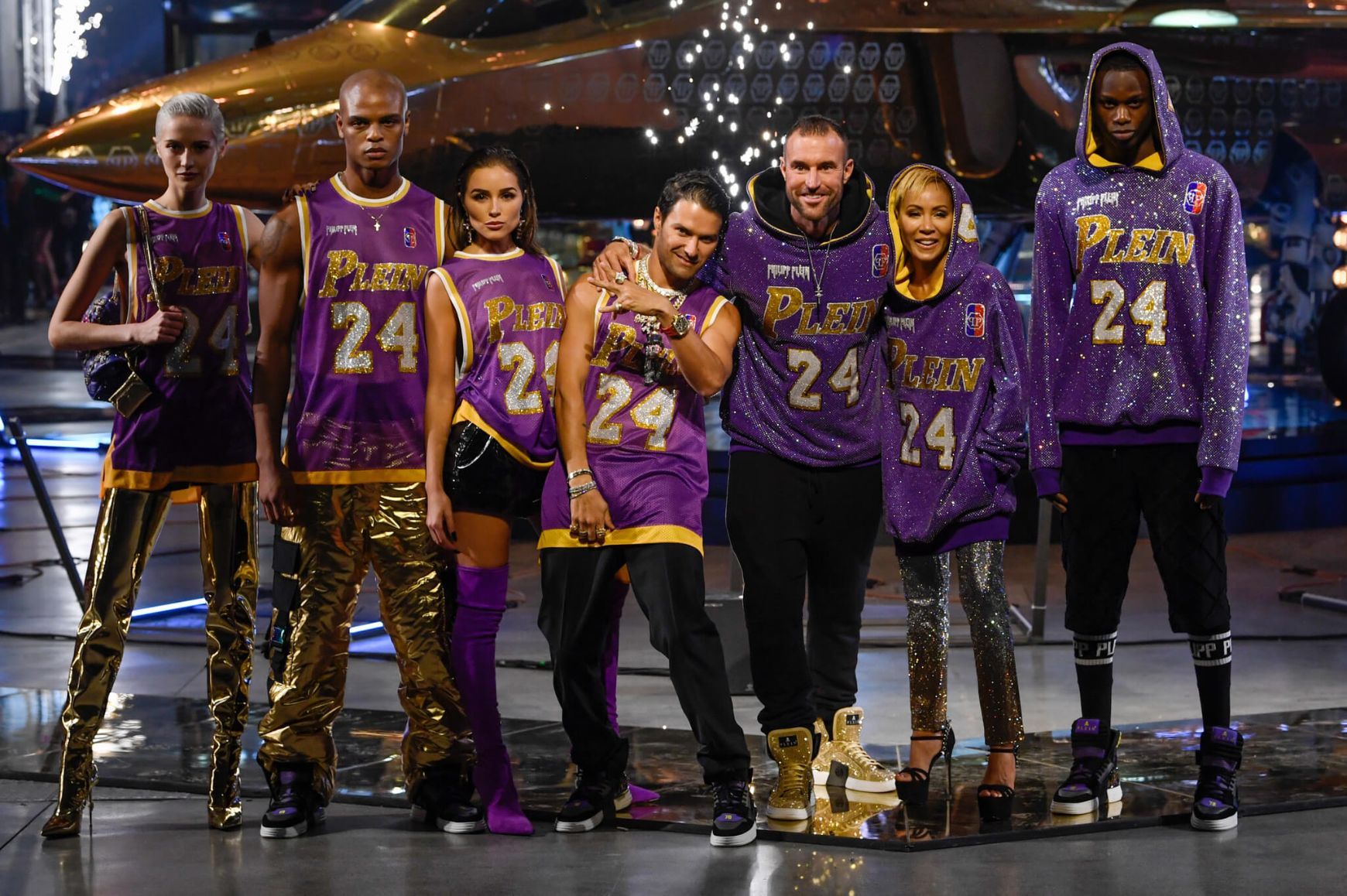 The story doesn't end here. Two days after trying to make up for the cruel murder of George Floyd in his dispute with Ferrari, Plein returned to IG to share the extract of his donation to the Gianna Floyd Fund. Remember he said he would donate $200,000 as a solution to the conflict with the Maranello people? Well, you can see he dropped a zero while making the donation. In the post he shared we see that it was 20k finally. Philipp Plein only needs Philipp Plein to bring himself down. Moreover, as a justification, in the post of his proposal to Ferrari he boasted that he was the first "designer" to do a show with only colored models in 2013. That argument is as irrefutable as saying that someone is not racist because he listens to hip hop. Excusatio non petita, accusatio manifesta.
This guy lives in a spiral of hypocrisy and absolute absence of scruples. He brags of having a luxury brand, of his savoir-faire, and then he makes his 500€ jeans in Turkey next to Zara's 19.99€ ones. He takes advantage of Kobe Bryant's tragic death to quickly put out a collection to earn a few more dollars. He uses the fight against racism to negotiate a reduction in Ferrari's legal claim. Seriously, stop it. The only lights on this guy are the flashes on his T-shirts filled with Swarovski's to the fullest.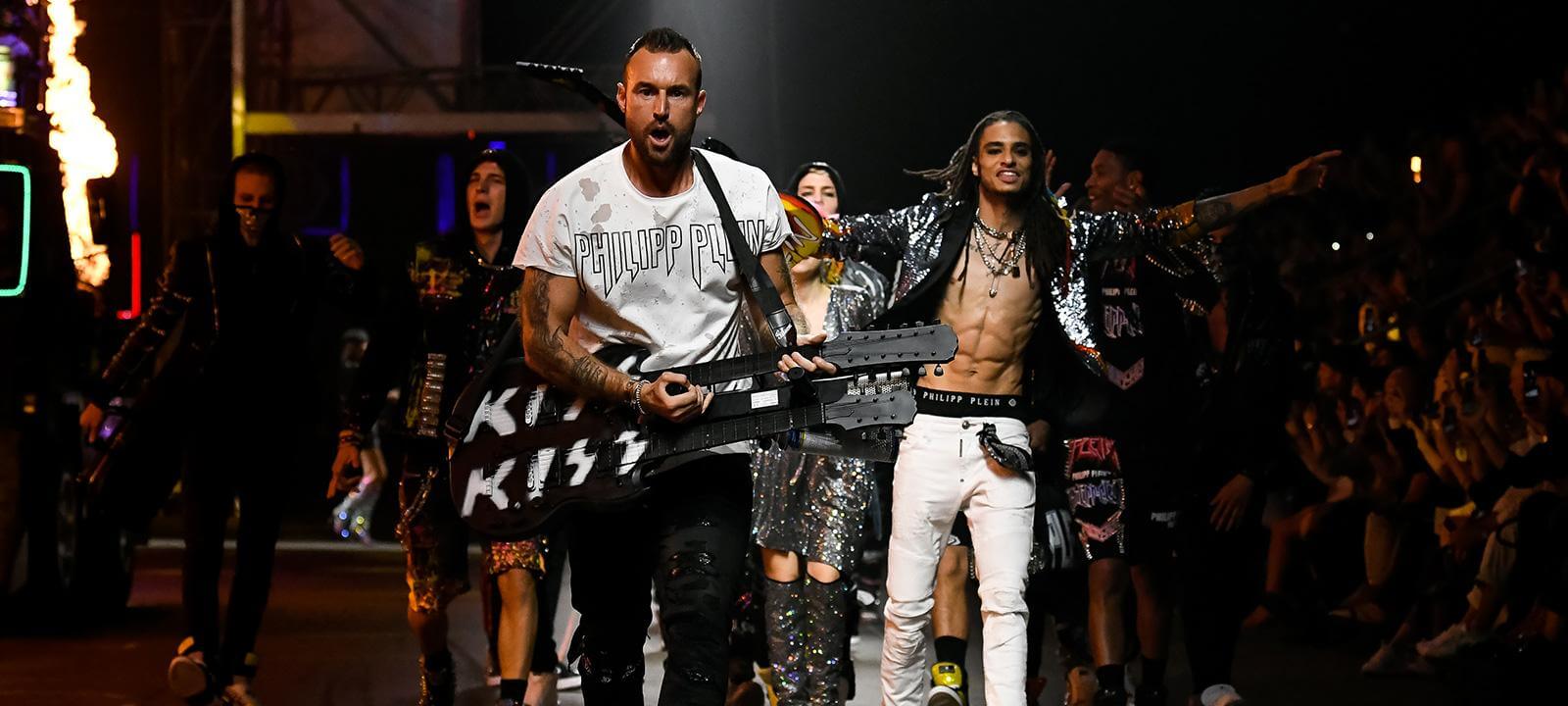 Anyway, the hypocrisy.