READ IN: Español
Fans from all over the world have come to the funeral of the singer from The Prodigy to say goodbye to his idol by drinking and dancing to the rhythm of electronic music.
On March 4, the subculture of dance and electronic music experienced a historic loss. Keith Flint, the singer of The Prodigy, hanged himself at home at the age of 49. His funeral took place last Friday in Baintree, a city in the east of England where the singer spent most of his life.

The ceremony has received a legion of fans, many from other countries around the world, who have come to say goodbye to their idol as best they know. The funeral turned into a rave where fans drank and danced, offered services such as free face painting or tattoos and bid Keith Flint a final farewell while The Prodigy played at full volume.
The goodbye was like a bittersweet celebration, with a crowd following the procession that carried the coffin to the church while the speakers thundered with 'Aerials', from System Of A Down. In addition, the singer's admirers have joined together to launch a petition asking the city to erect a statue of Keith Flint. By now, there are more than 9,000 signatures.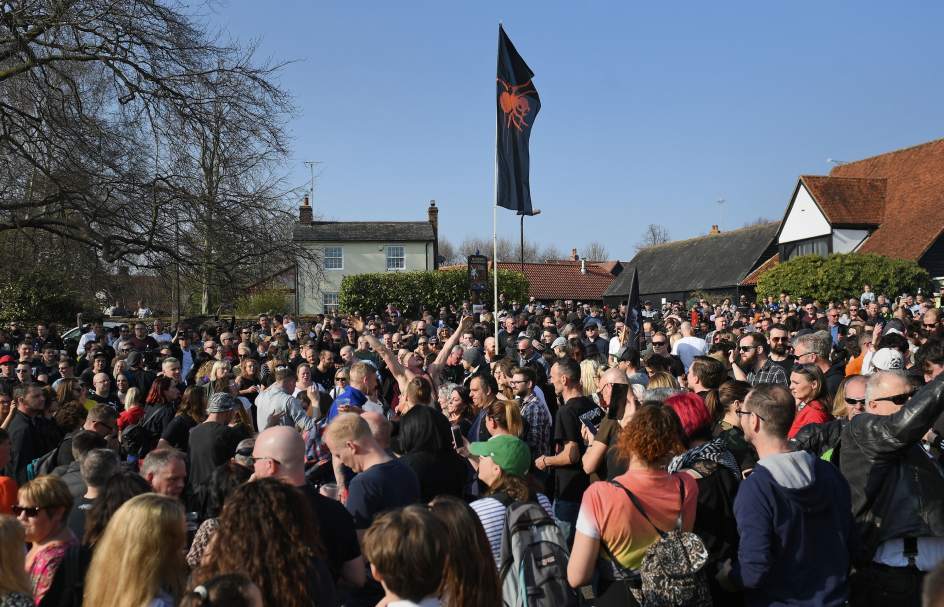 Thousands of people gathered around dance, electronic music and dance culture. The legend of the UK rave scene has had its farewell – we can assure it – just as he would have liked.