READ IN: Español
The latest Alltimers collection reaffirms the effortless aesthetics of the New York brand and bets on a palette of colours that emanate youth and a retro-modernist air. The label is heading to rural Pennsylvania to present its Fall 2019 lookbook with skaters Dustin Henry, Etienne Gagne, Stafhon Boca and Ben Blundell.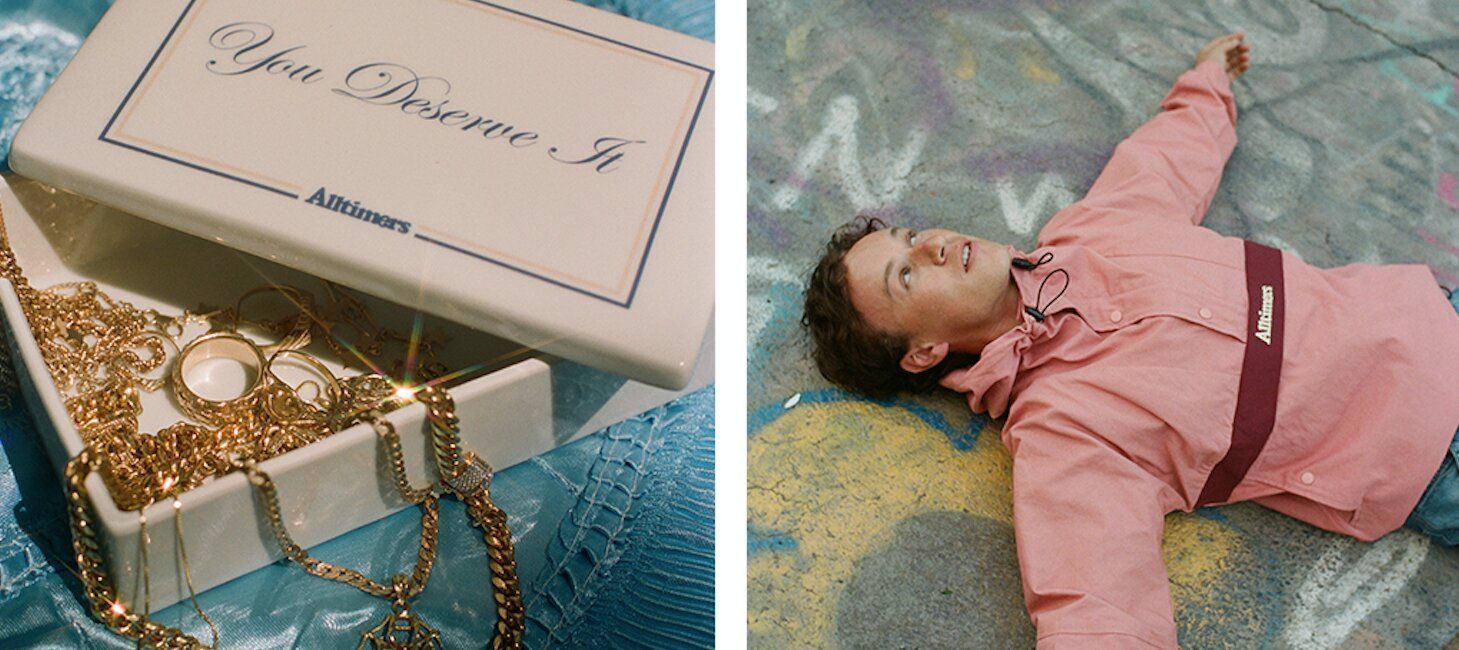 Youth skater is impregnated with a soft aura through the streets of Pennsylvania in the autumn proposal of Alltimers. The brand's classic sweatshirts and graphic t-shirts are present in the lookbook accompanied by jeans jackets and anoraks in soft tones. The collection also includes accessories that extend the Alltimers offer beyond fashion, such as a pack of stickers, a jeweler with the slogan "You Deserve It" or a fleece blanket with dinosaurs.
But the star accessory is Dustin Henry's skateboard, whose proceeds will go to the Tr'ondëk Hwëch'in centre. The artists Tr'ondëk Hwëch'in and Tukudh Hwëch'in were the authors of the drawings of handmade mittens and mukluks printed on the tables.
The Alltimers Fall 2019 collection is now available on its official website and will go on sale next week in skate shops around the world.
Here's the full lookbook: